Oak's Blog 2020 - 2021
Welcome to the Oak's blog page. Our teacher is Miss Gunn and our teaching assistant is Ms Mellor. Please feel free to take a look at all of the exciting learning and activities that we have taken part in throughout the year.


22.06.21
Year 6 have had an amazing time at Astbury Mere! They took part in lots of exciting water activities.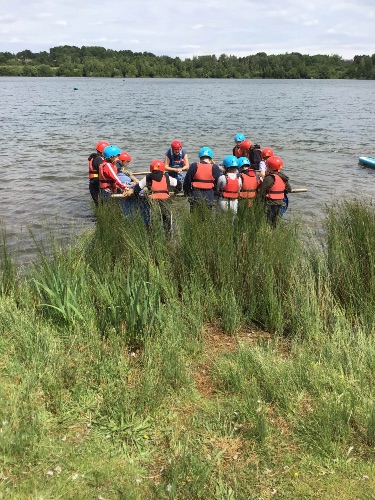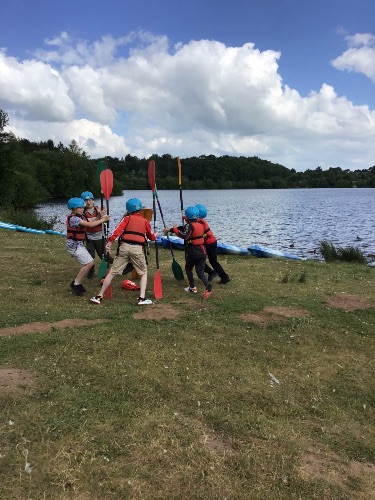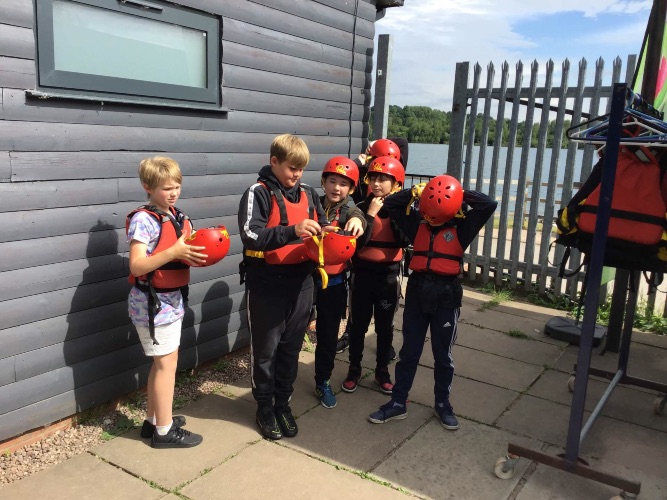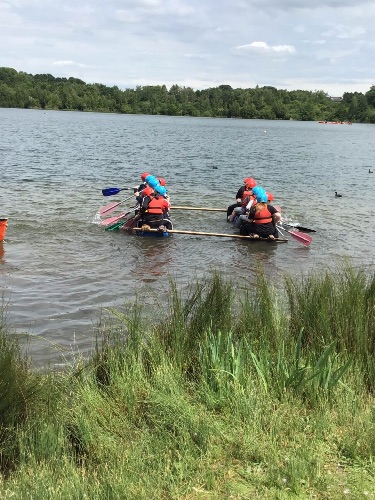 5.05.21
Happy World Maths Day! Today Oaks have been enjoying practical maths. We have been playing maths games and estimating container sizes whilst planting sunflower seeds.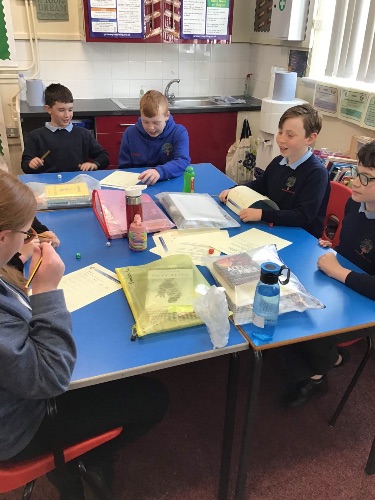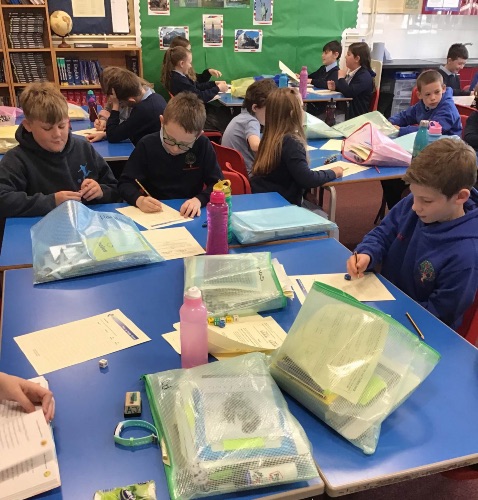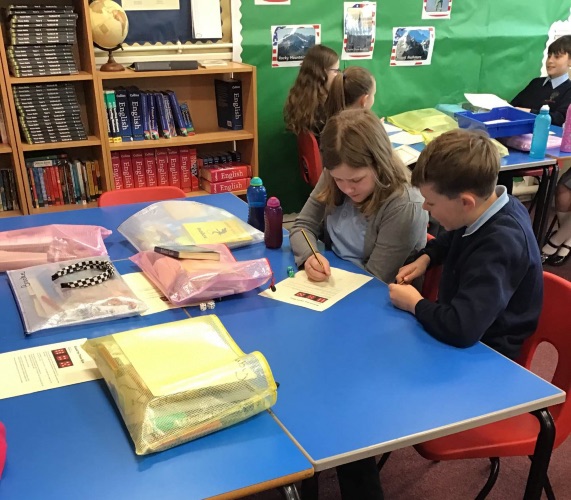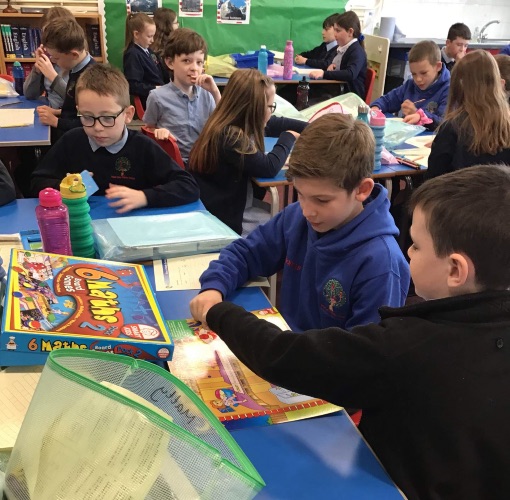 23.04.21
Oaks have had a great first week back. This afternoon we have been playing French bingo and locating Canada and the Yukon territories! My stars this week have worked very hard! Well done Oaks!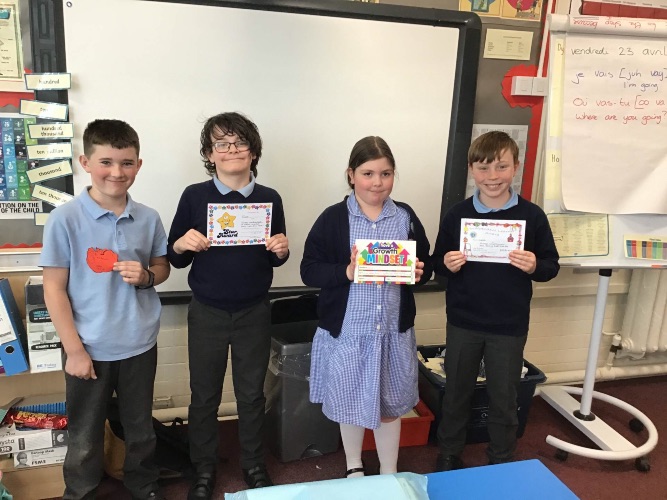 19.04.21
Oaks had a great first day back! We enjoyed the sunshine while playing football and had fun finding the beat in music.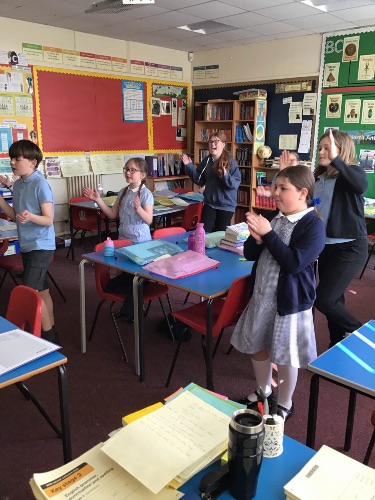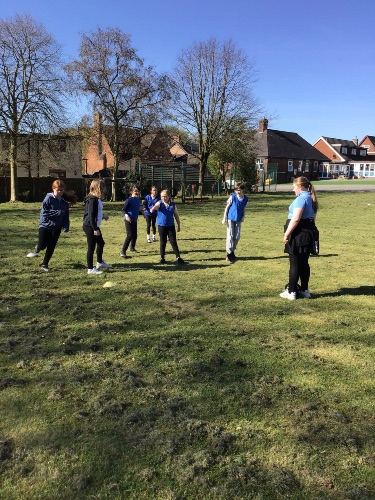 Welcome to the summer term! Our topic this term is North America and the book we are reading is White Fang by Jack London.


22.03.21
Today Oaks have been finding the beat in music and moving their bodies to hip hop music. We have compared songs and discussed the similarities and differences between them.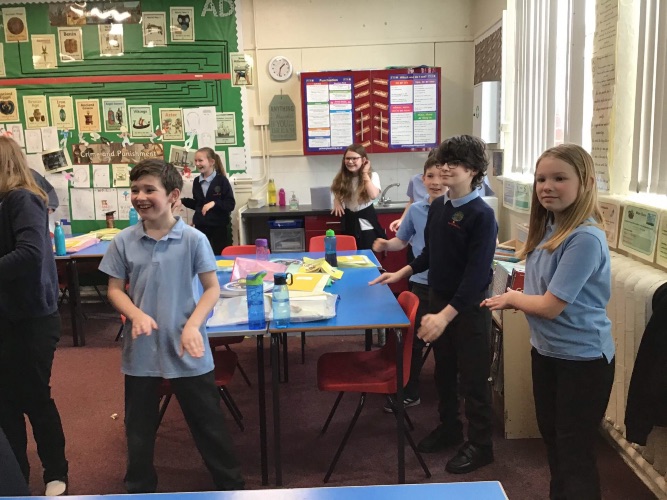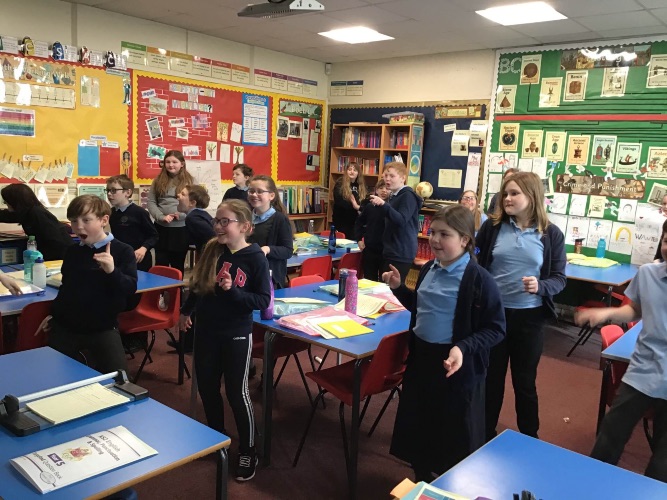 4.03.21
Happy World Book Day! Here are some of our favourite books!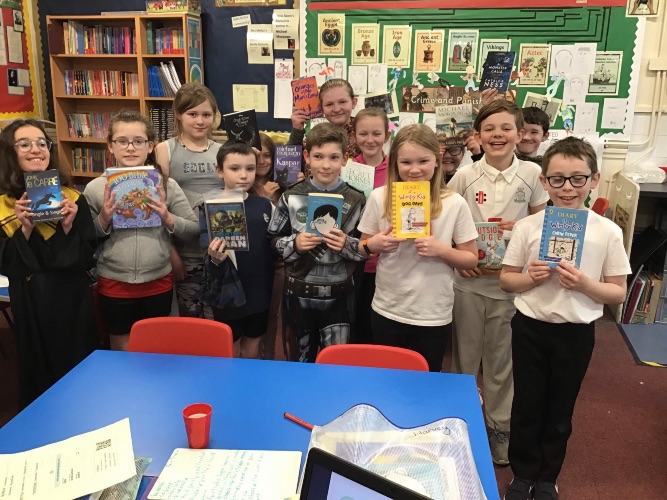 3.03.21
Happy World Maths Day!
Today Oaks have been enjoying playing maths games.


1.03.21
Oaks have been creating E-Fits of themselves and making wanted posters for Kissin' Kate Barlow who is a character in our story. We have also created pictures using our fingerprints.
12.02.21
We have been creating some acrostic Valentine's Day poems today. We have also been detectives looking at maths clues to solve the mystery of the Valentine's Disco. We had a competition to see who would be the quickest detectives; the winning group are below.


11.02.21
Today we enjoyed eating our pancakes. We had either chocolate sauce or golden syrup on top. This was a treat for working so hard this half term!


10.02.21
Oaks have made their own Valentines Day cards inspired by the artist we have been studying, Keith Haring.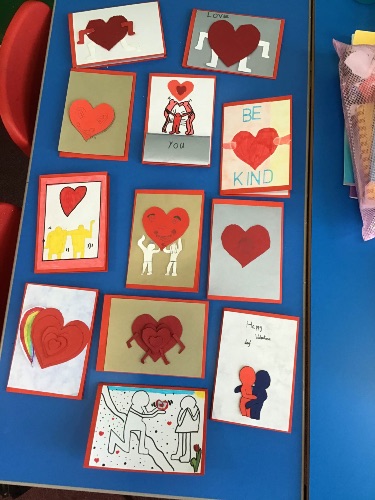 04.02.21
In memory of Sir Captain Tom Moore KS2 completed 100 star jumps. Every afternoon we are going to complete 100 repetitions of an exercise up to half term.
03.02.21
Oaks have been creating henna hands for our Hindu topic. They used shrink plastic to create these amazing key rings!


18.12.20
Merry Christmas from Oaks! We have enjoyed playing party games today and getting Christmassy.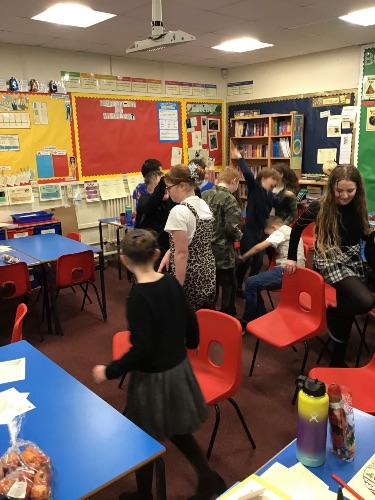 17.12.20
Today Oaks used their orienteering skills to find their way around the forest. They displayed great teamwork and map reading skills. We are looking forward to more outdoor learning next term!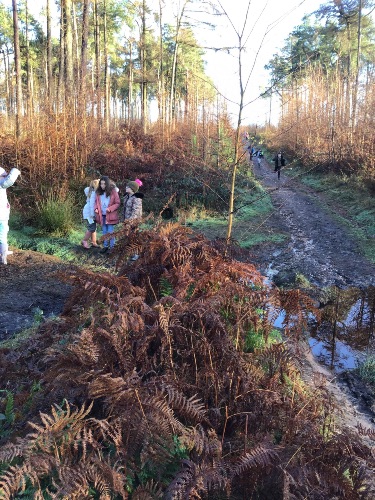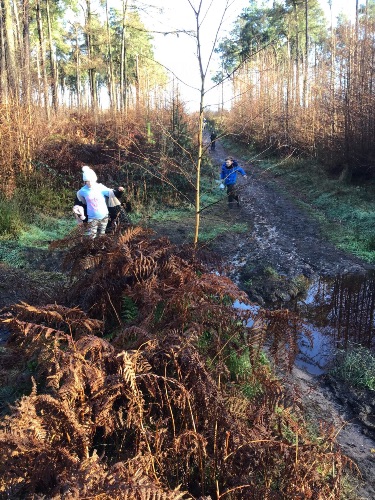 16.12.20
Today Oaks have been sewing their own Christmas cards. They are very impressive!
We have also been learning about insulators and conductors and how they effect the flow of electricity.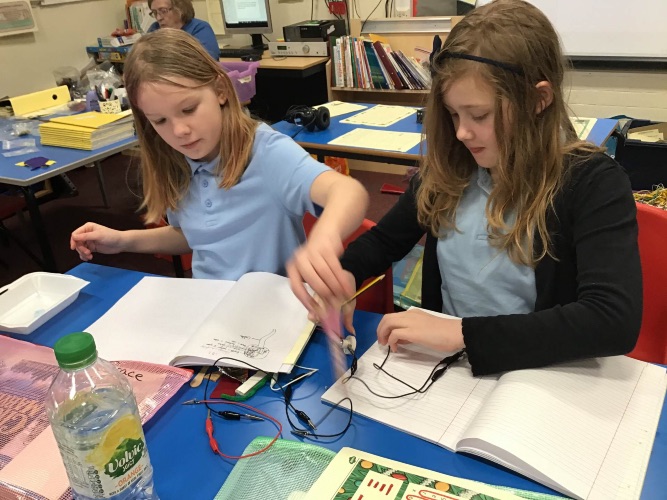 15.12.20
Year 6 have been getting festive in maths with their Christmas coordinates!




14.12.20
Oaks have been writing their Christmas wishes for the world whilst reflecting on the UN convention for Children's Rights. We wish the world would be free from COVID, that nobody is alone at Christmas and that people are happy and safe.
We have also been looking at how to stay safe online and creating posters to be displayed around the school.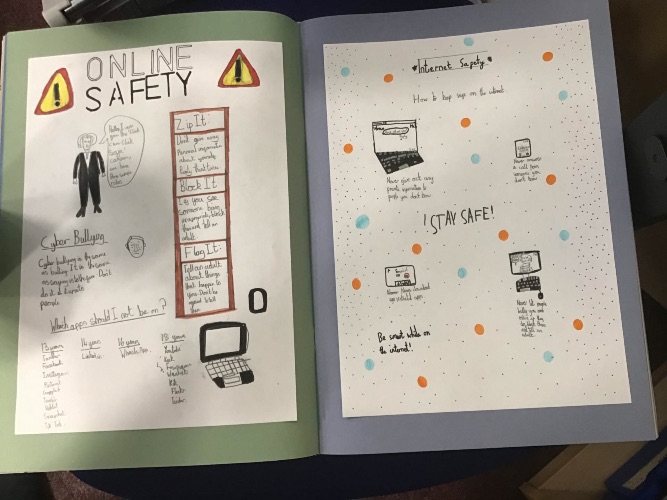 10.12.20
Oaks faced their fears once more on the Power Fan at Standon Bowers. They displayed excellent teamwork. Oaks also revisited BMXing and were even better than before!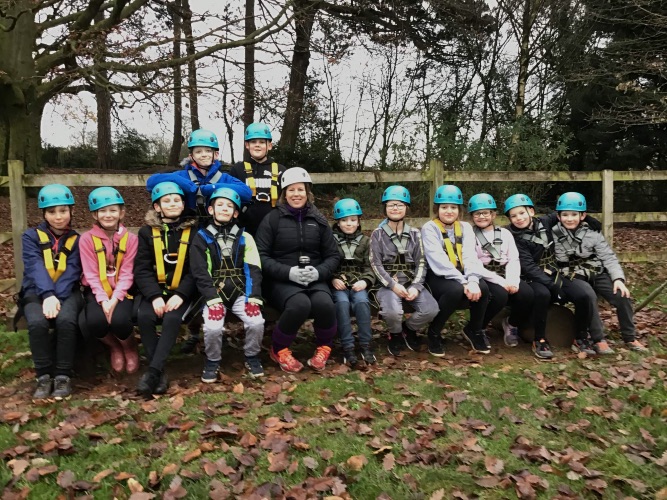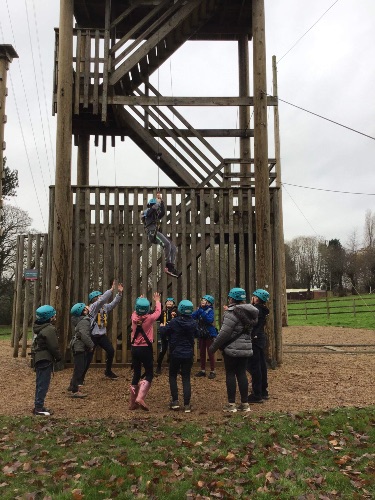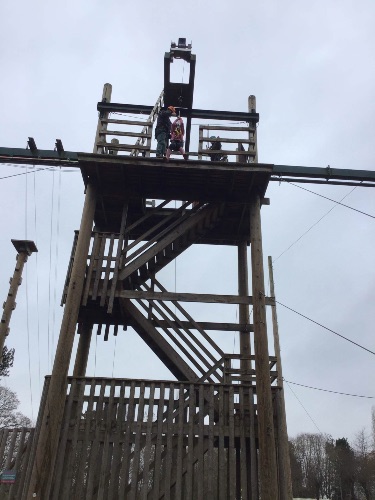 8.12.20
Today Oaks had fun learning about the Anglo Saxons. We looked at the Bayeux Tapestry and the story it told about the Battle of Hastings. We became news reporters and filmed ourselves reporting on the Battle of Hastings and created quizzes on PowerPoint for each other. We also read and summarised information on the battle as a group.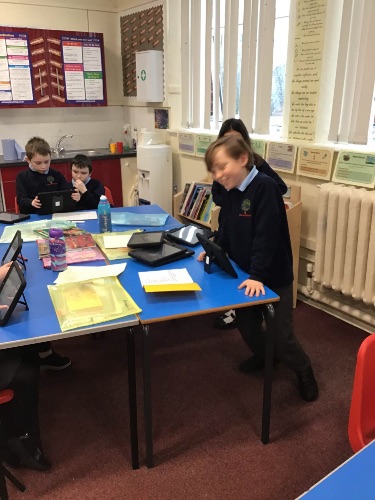 3.12.20
Today we worked on our compass skills and we were really good at navigating around and finding specific points. Miss Gunn was very impressed with our geography and maths skills!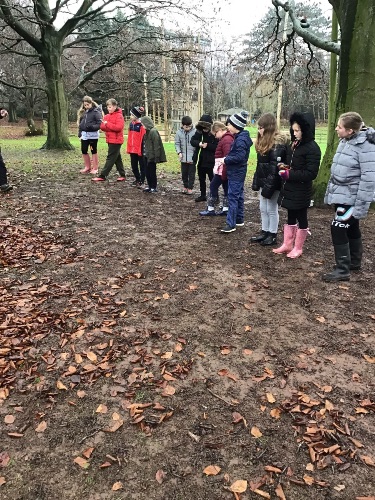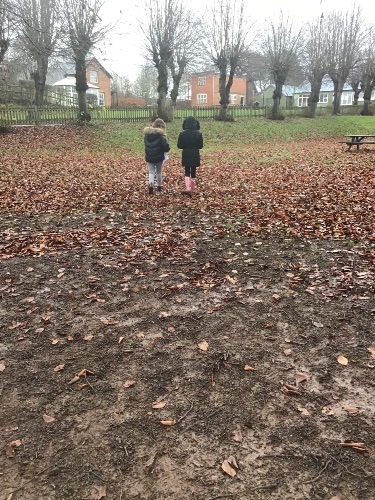 2.12.20
Oaks little elves have been busy helping Santa to make toys and wire plugs today! It's a good job we are super star electricians!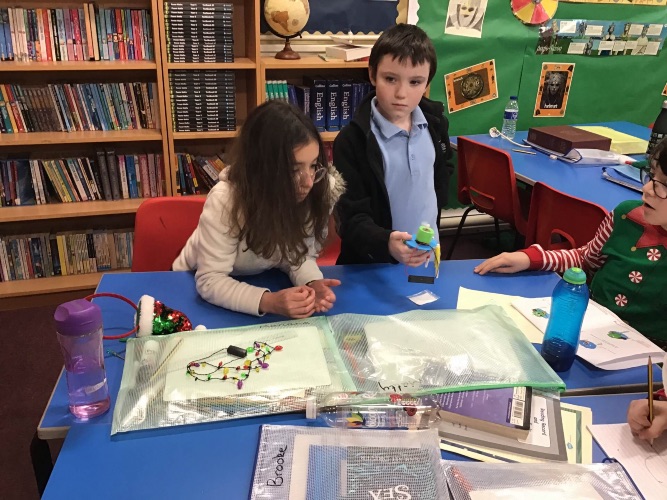 30.11.20
Today Oaks have been practicing their passing and turning skills.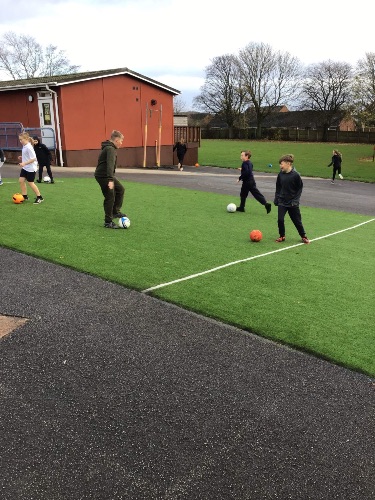 This weeks stars!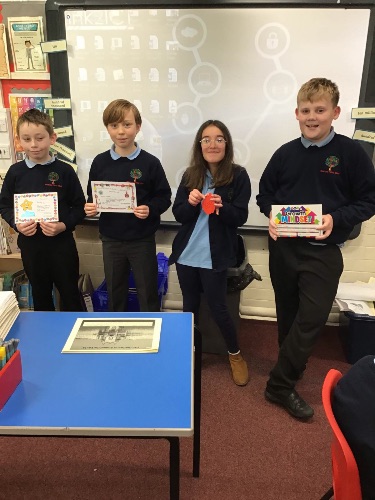 This week at Standon Bowers we built shelters and fires. We were very good at this and we were very good at considering the different elements of the outdoors!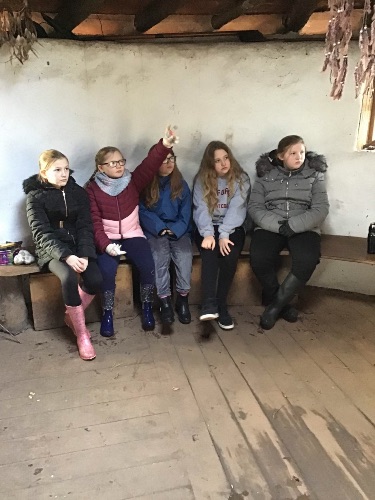 This weeks stars!
19.11.20
Today was our third week at Standon Bowers. We are really starting to develop our team skills and resilience. We are facing our fears and growing in confidence each week!
18.11.20
Oaks managed to follow a set of instructions to build their own moving mechanics in science today. They were very pleased with being able to build their own toy! Great job Oaks!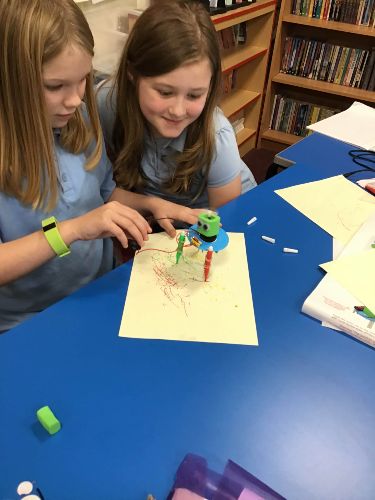 16.11.20
This morning Oaks have been perfecting their football passing skills.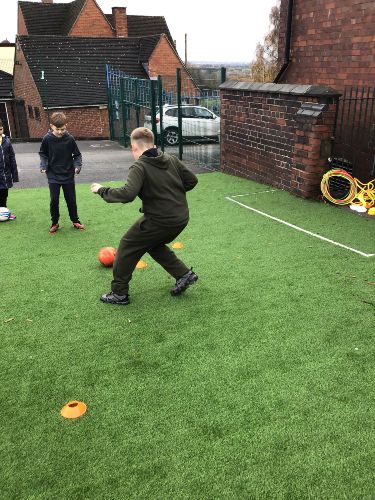 On Friday Oaks showed their support for Children in Need by dressing in spots and yellow. Great work Oaks!
This week at Standon Bowers we continued to work on our teamwork. We faced our fears on the climbing wall and the zip wire. Miss Gunn even had a go on the zip wire! We also developed our bike skills on the BMX track.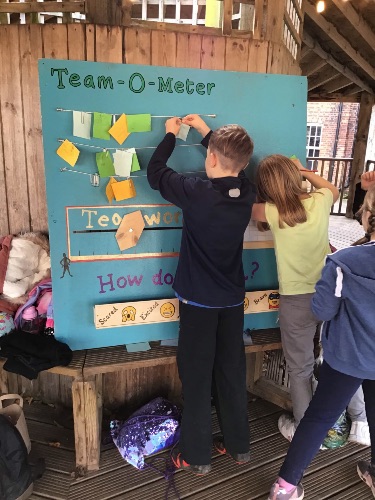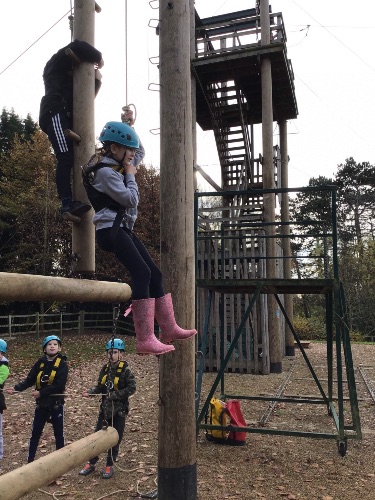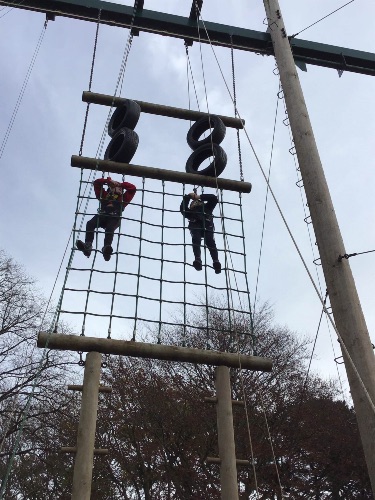 Oaks really enjoyed their first morning at Standon Bowers. We completed team games and built bridges. We used our knowledge of levers to help us construct our bridge and we were very resilient! We even found a pet spider!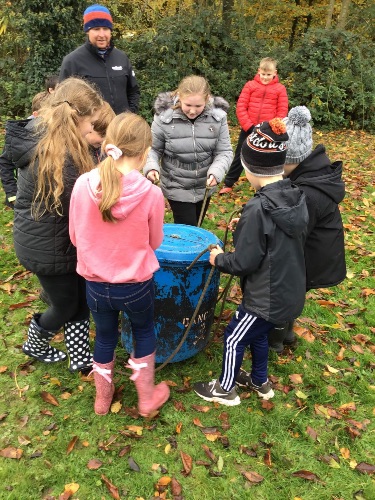 Oaks have been getting stuck into their new book today! Beowulf - a legend from Anglo Saxon times. We have been summarising parts of the legend and sharing with each other.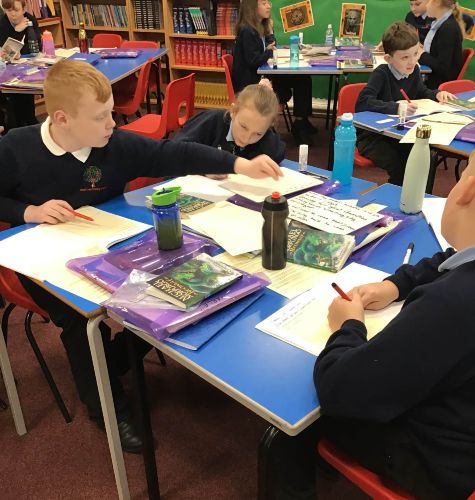 Oaks have been enjoying science this week! They have completed some fun experiments including looking at the growth of bacteria on our hands. We now understand the importance of good hygiene! Oaks also carried on with their electricity topic by making flashing noses for their clowns. Bluebells and Acorns enjoyed looking at them!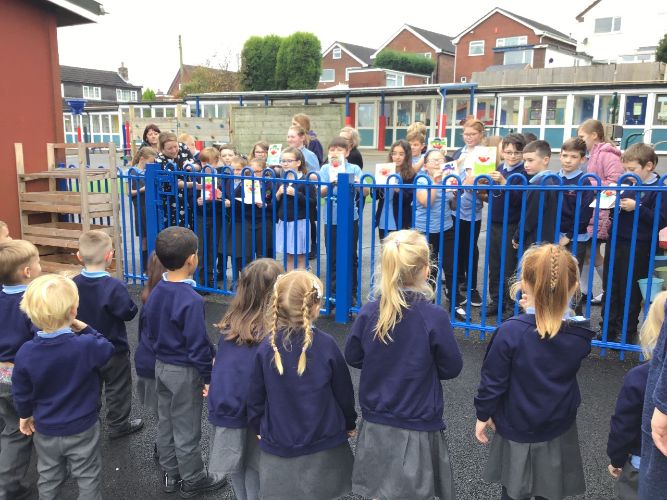 Oaks have been trying out their new math's games this afternoon. We have been having fun with fractions, addition, subtraction, multiplication and division!
Oaks are currently studying and reading Kensuke's Kingdom by Michael Morpurgo. We have written some excellent extracts from the book integrating dialogue as we re-write a conversation between the two main characters. We are also reading Beowulf by Michael Morpurgo as this links with our Anglo Saxon topic.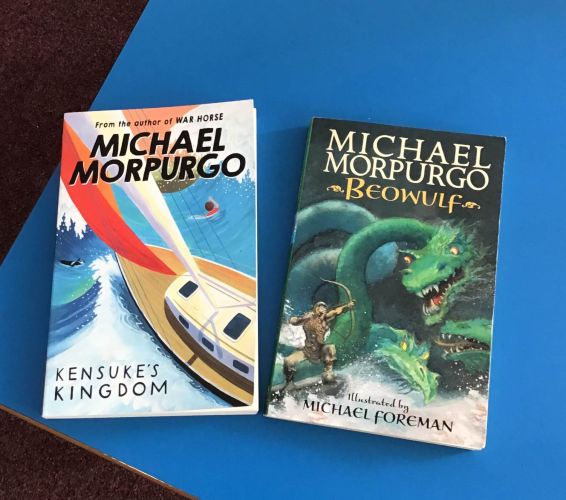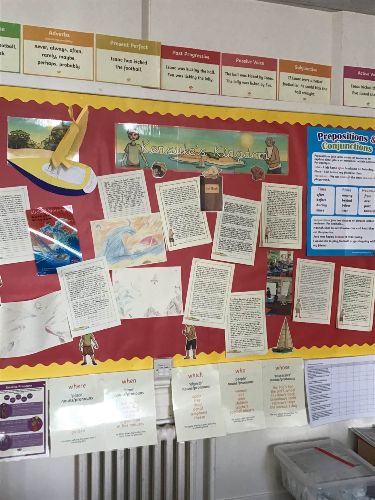 Today Oaks had fun with maths. We played maths games to enhance our understanding of factors and multiples. We also looked deeper into addition and subtraction.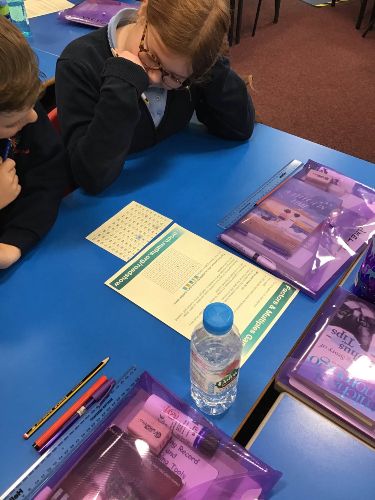 Oaks have been building circuits and having fun with their science topic of electricity by making burglar alarms.
All Drugs Effect The Mind.
Oaks participated in a workshop to talk about the dangers of drugs. This was entitled All Drugs Effect the Mind.
6.02.20
Year 5 have been getting practical with maths. They have been adding and subtracting fractions.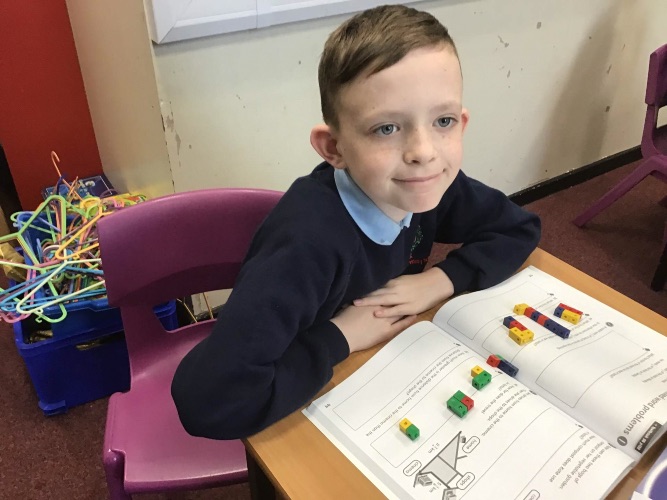 6.02.20
Oaks have been learning about forces in science and showing off their mathematical skills of measuring in their experiments!
5.02.20
Some of the Year 5s went to the climbing wall at Peak Pursuits today and displayed outstanding team work and a can do attitude. We had lots of fun and proved our growth mindset.
26.02.20
Today Key Stage 2 came together to make pancakes! They had to measure the ingredients and write up the recipe. We had lots of fun learning about the history of pancakes and the British traditions!
25.02.20
Today Oaks have been learning about the history of Pancake Day and even had their own pancake flipping race!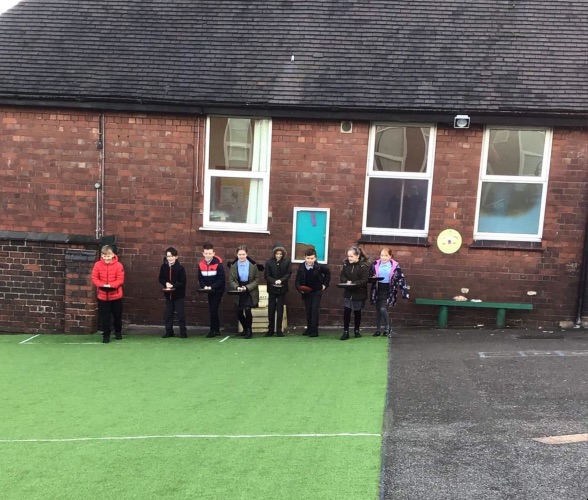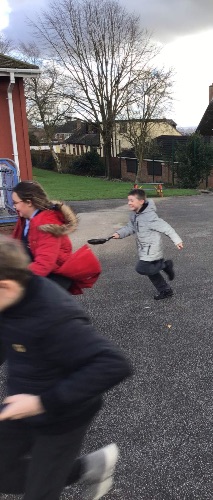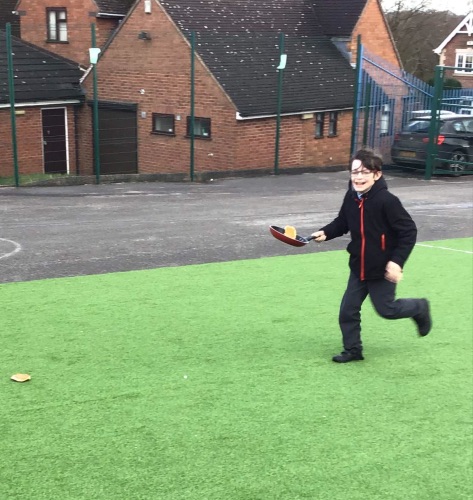 29.01.2020
The year 5/6 football team showed great resilience at their football match. Well done boys!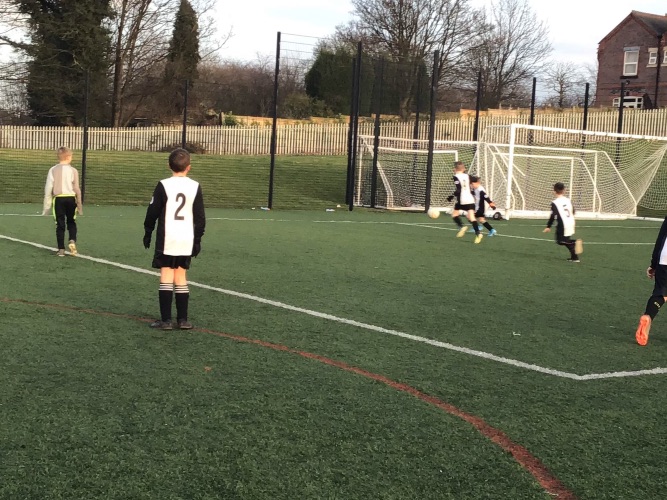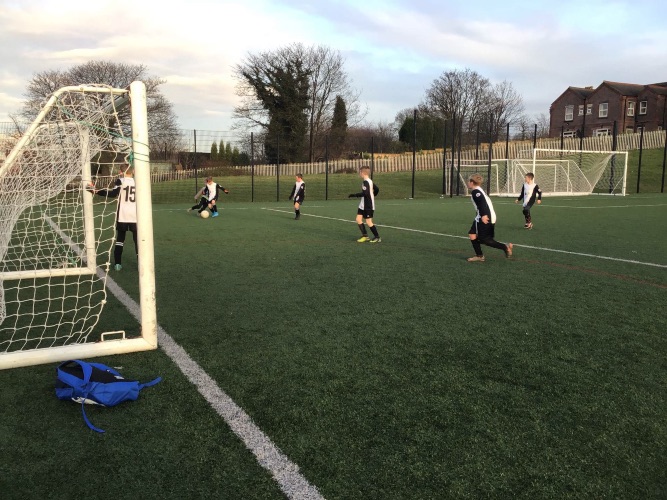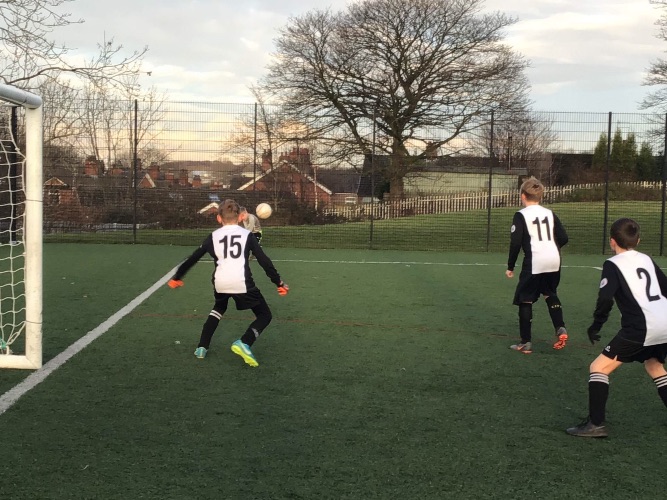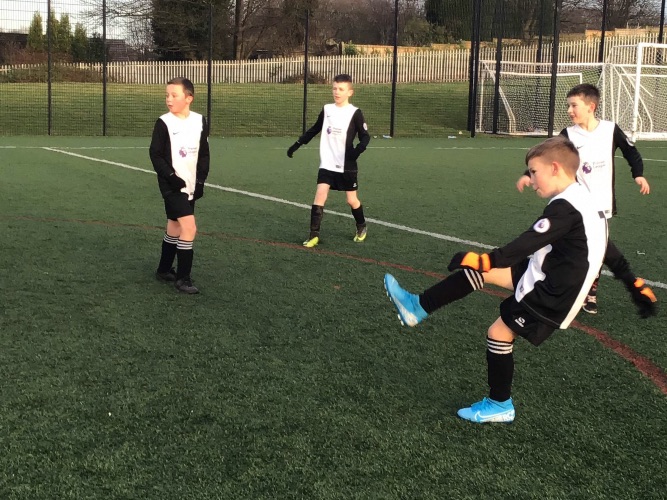 29.01.2020
Oaks showed their knowledge of the world by placing countries on their balloon globe.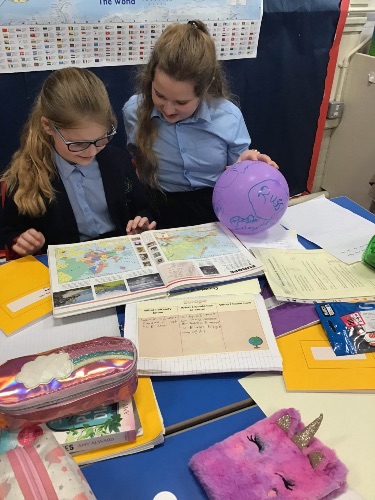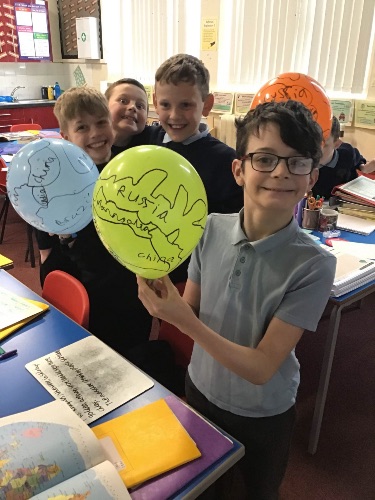 14.01.2020
Oaks have been learning how to write musical notes today!
13.01.2020
Welcome to the new year! Oaks have been busy looking at Earth and Space! Today we were looking at how night and day occurs. Oaks impressed me with their knowledge during the Who Wants To Be A Millionaire Quiz!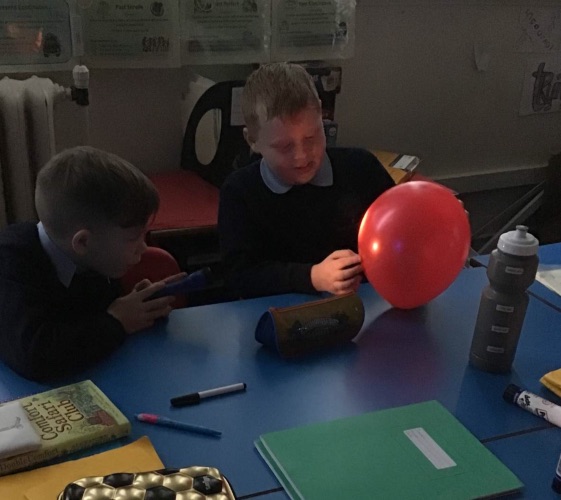 10.12.19
Today Oaks were looking at how using different filters affects the colours of objects. We had fun looking at different objects around the classroom.
6.12.19
Oaks came to school in their pjs today to celebrate winning the attendance award for that week.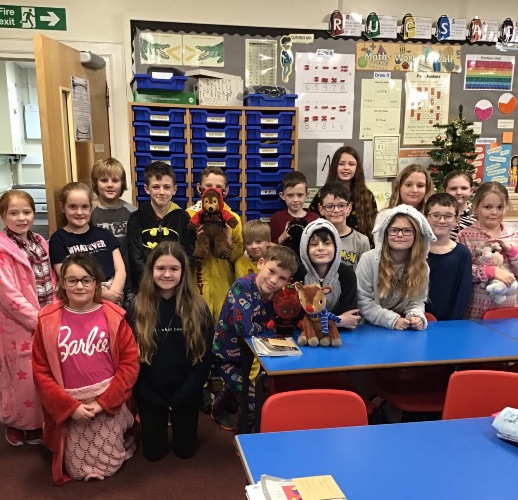 28.11.19
Oaks enjoyed gymnastics today! They were all amazing and worked very hard.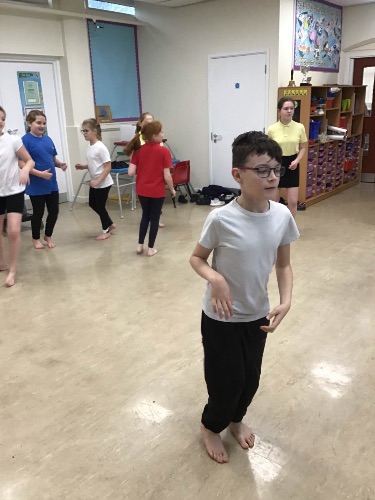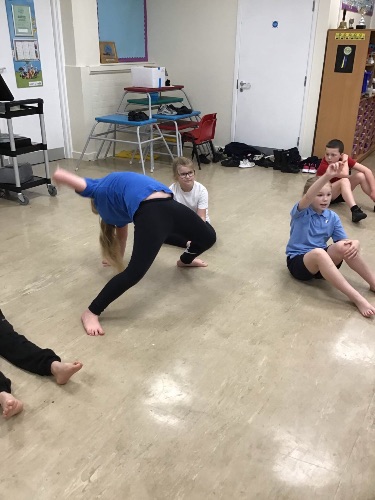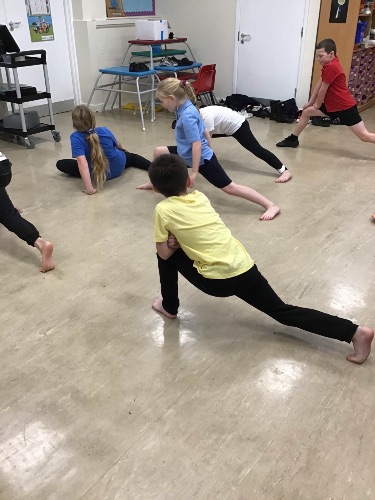 25.11.19
Some of Oaks took part in indoor athletics today! They showed great sportsmanship and were outstanding ambassadors for Wood Lane.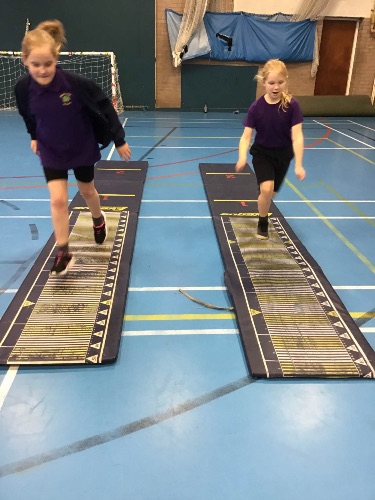 21.11.19
Well done to the year 5/6 boys football team! They put in a brilliant performance. A special mention to the captain who showed excellent leadership skills!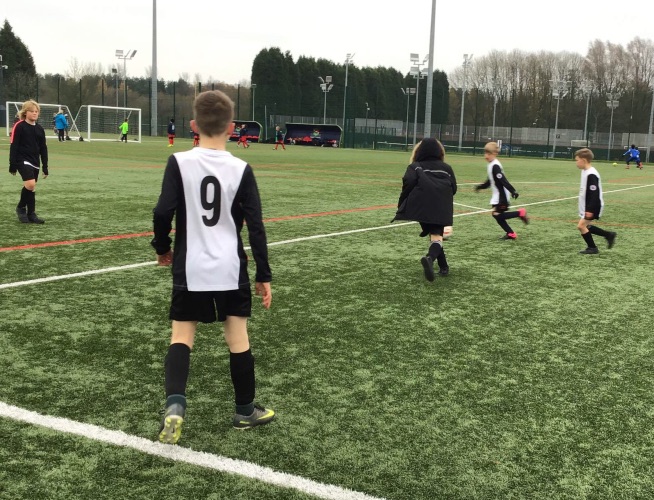 20.11.19
As part of our DT curriculum and linked to our geographical study of Italy, Oaks designed and made a pizza. We enjoyed it eating after! We looked at allergens and recipes before creating our masterpieces. Oaks also discussed the science behind the yeast in the base and of course hygiene of the kitchen. A fantastic afternoon of learning!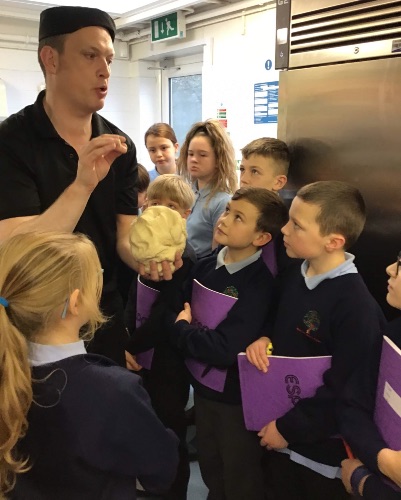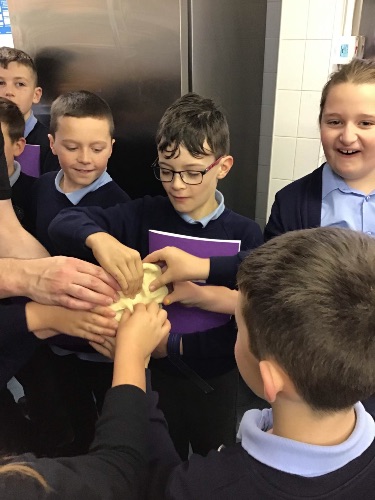 7.11.19
This week Oaks have been focused on learning their times tables. We understand the importance of quick recall of all times tables facts and division facts when it comes to improving our maths! Today we have been competing on Times Tables Rockstars. Carry on the hard work at home Oaks!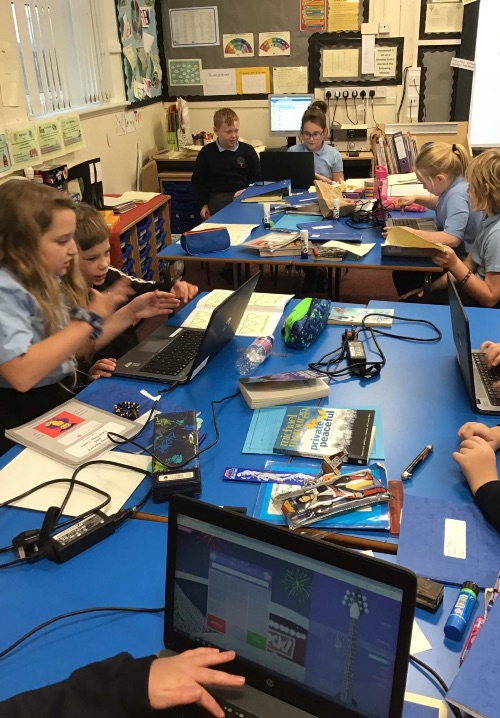 6.11.19
Oaks shared their independent learning today on the Victorians. The projects they created at home were amazing! Very creative and jam packed full of interesting information! Well done Oaks. I'm looking forward to putting these on display in the hall for the rest of the school to see.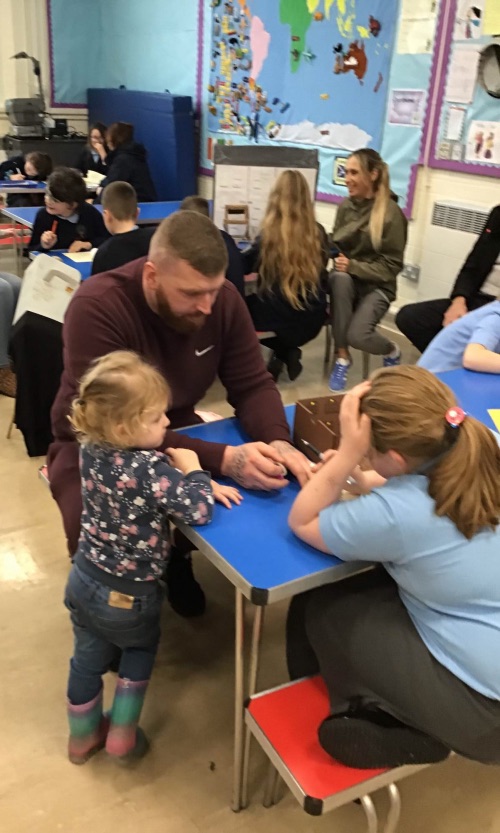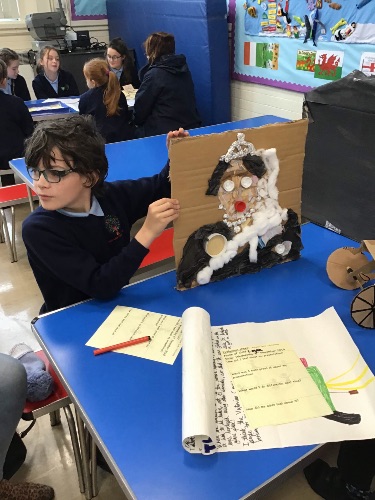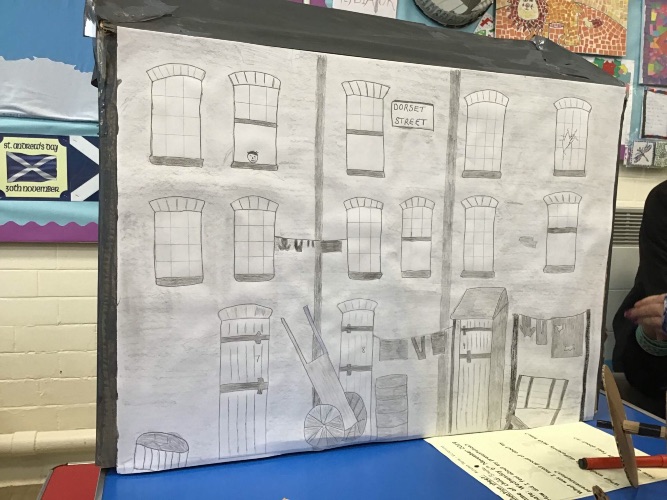 25.10.19
Today Oaks conducted a science experiment based on their science topic of light and their RE topic of Hinduism. Children acted out the story of Rama and Sita using puppets. We discovered that the size of shadows alter depending on their position to the light source.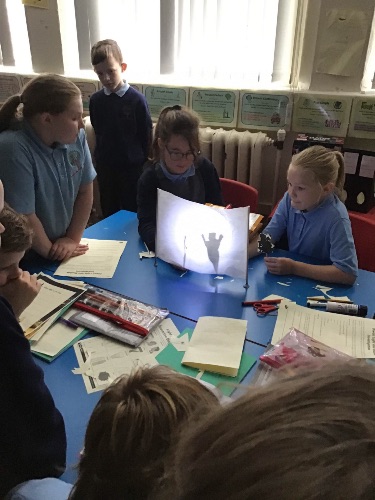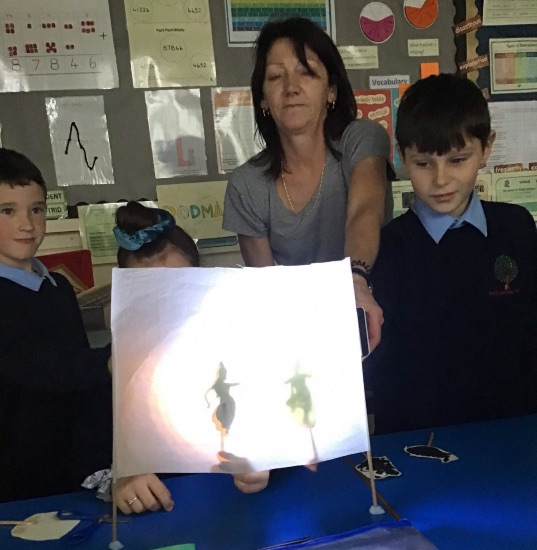 24.10.19
Oaks enjoyed their Victorian workshop.
18.10.19
This afternoon Oaks created their own Show Racism the Red Card in support of the leading anti-racism charity. Let's work together to stamp out racism!
10.10.19
Today Oaks have been practicing their netballs skills and pivots.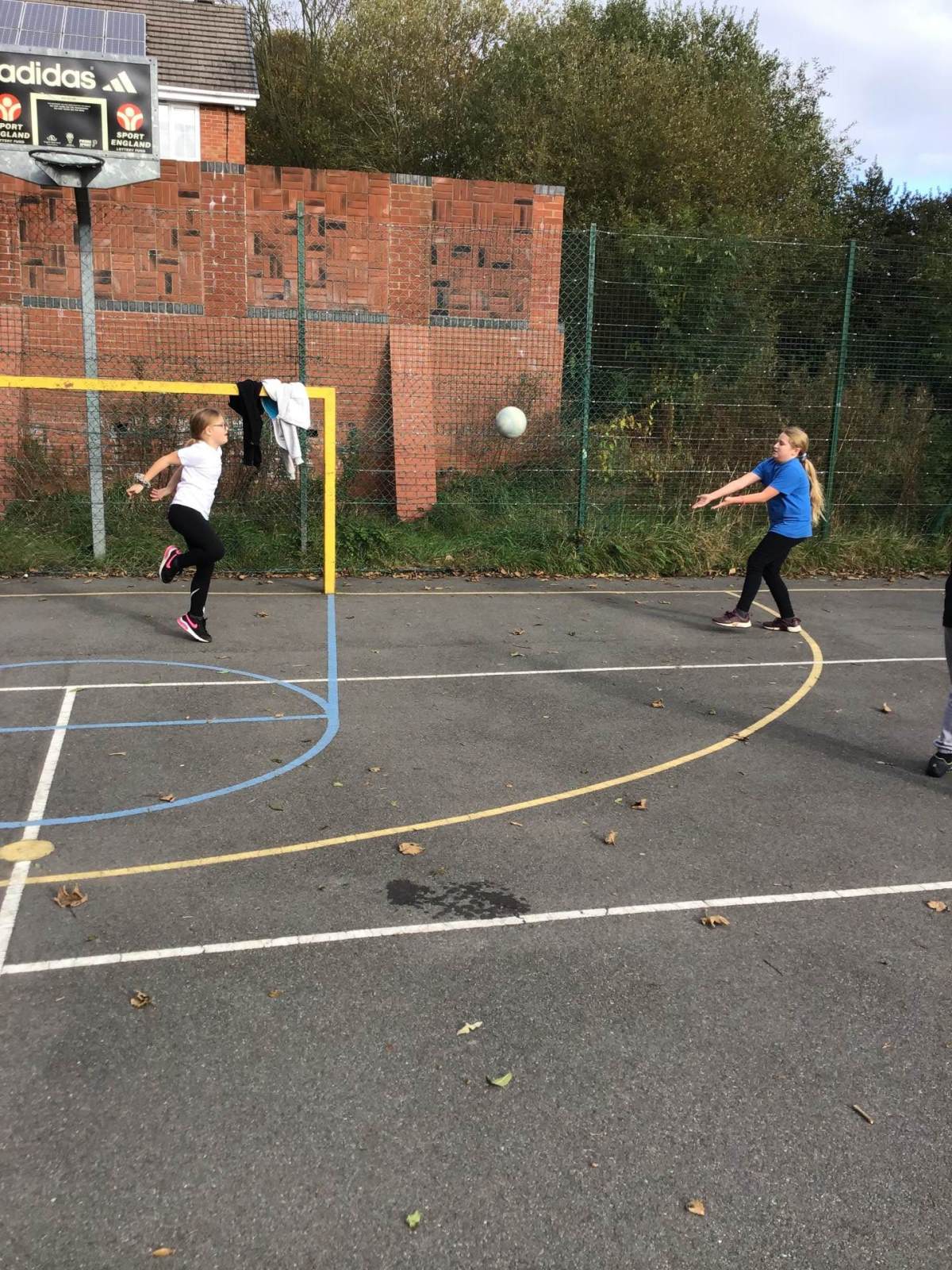 09.10.19
We have had a very busy day today: Oaks performed a scene from Street Child; worked really hard on our Power Maths and completed a science experiment about light refracting in water. We now know that light refracts because light slows down when it enters a more dense material.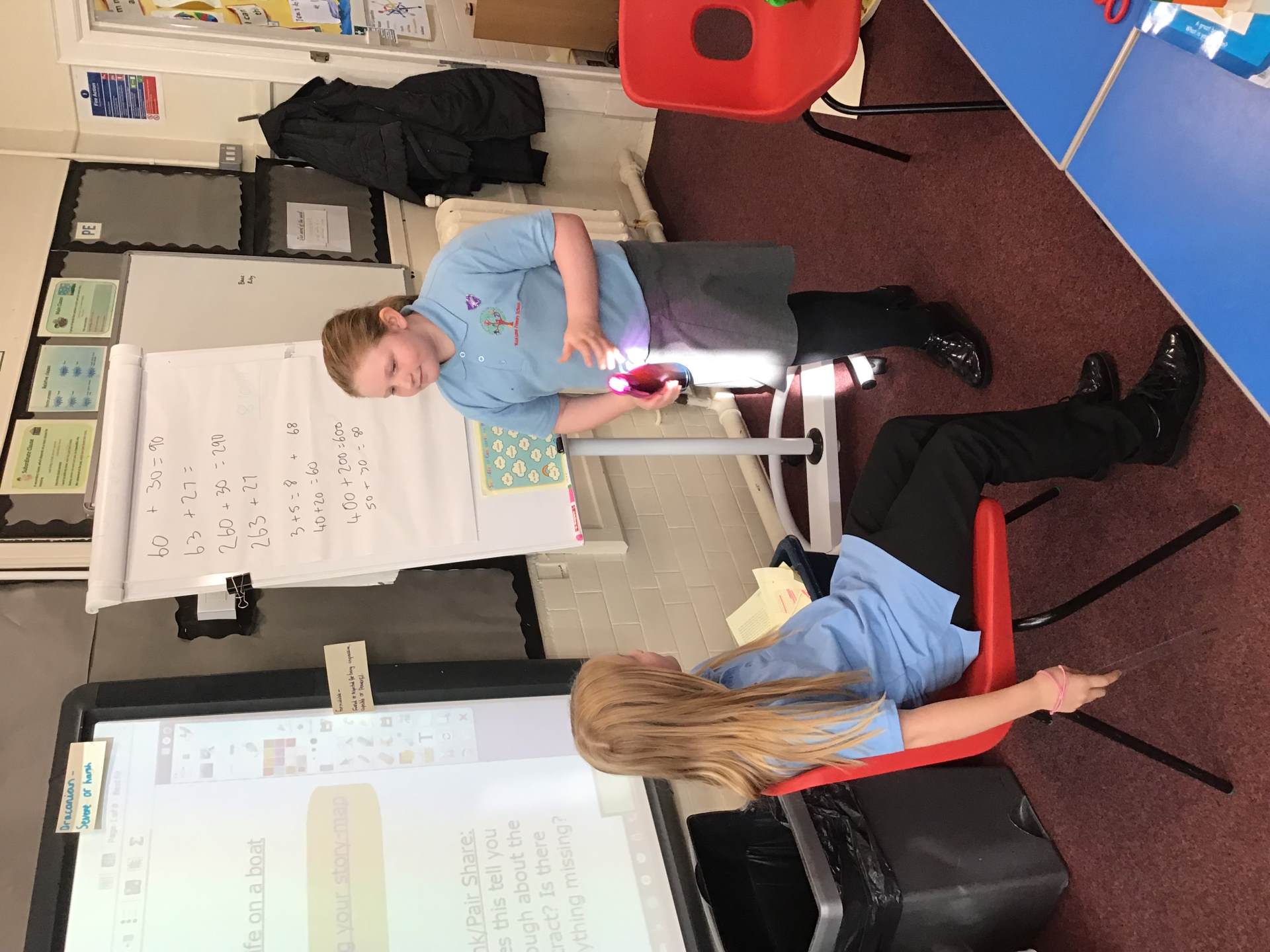 02.10.19
Today in English we were using hot seating to get into role as Rosie - one of the key characters in our story.
30.09.19
Oaks impressed me with their needle work in DT. Planning our Victorian aprons.
27.09.19
Oaks helped the local community by completing a litter pick today. We had lots of fun even though it was raining. A job well done Oaks! We even spoke to some local horse riders.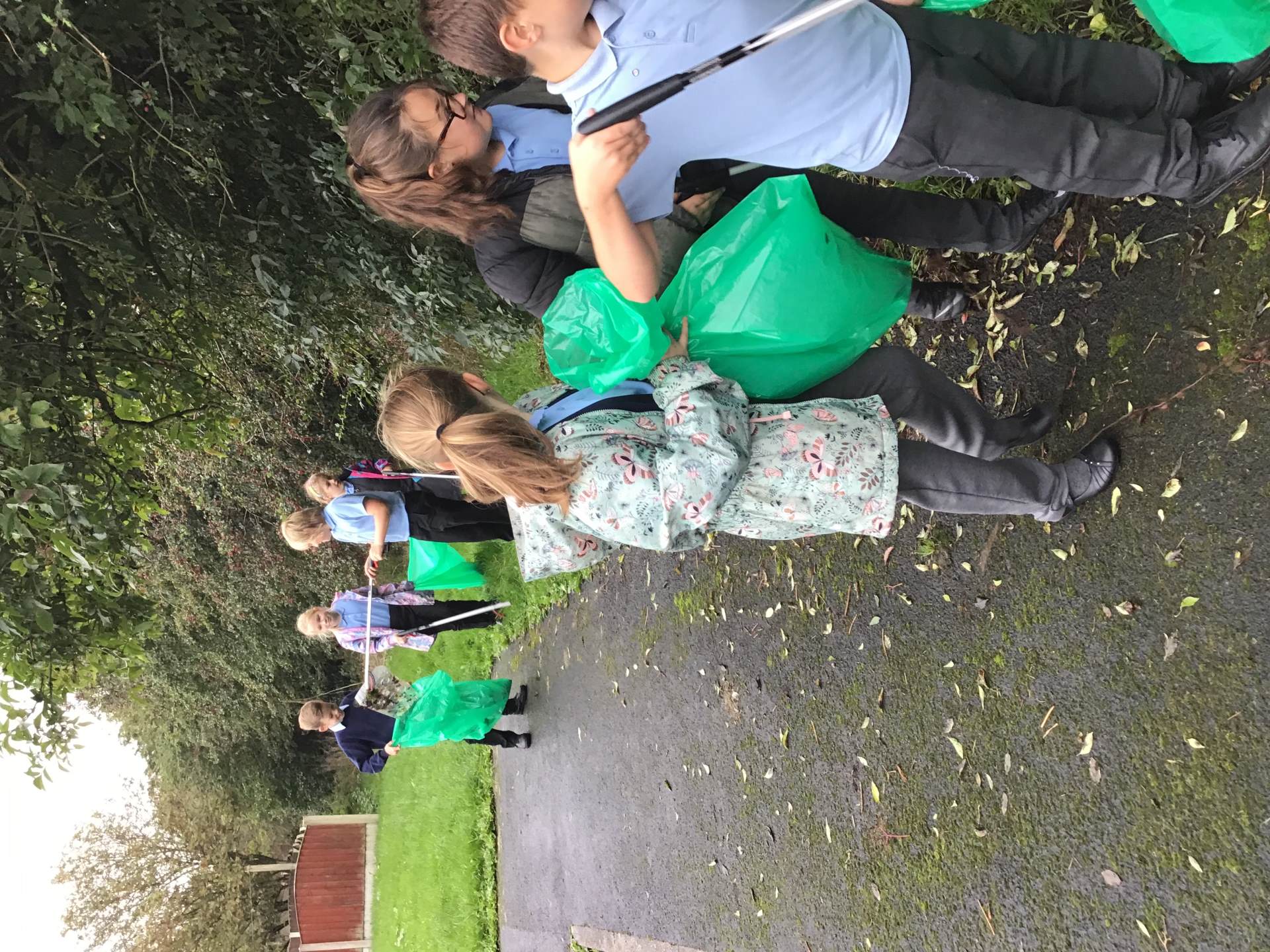 26.09.19
Oaks worked really well in English with their group writing about Street Child!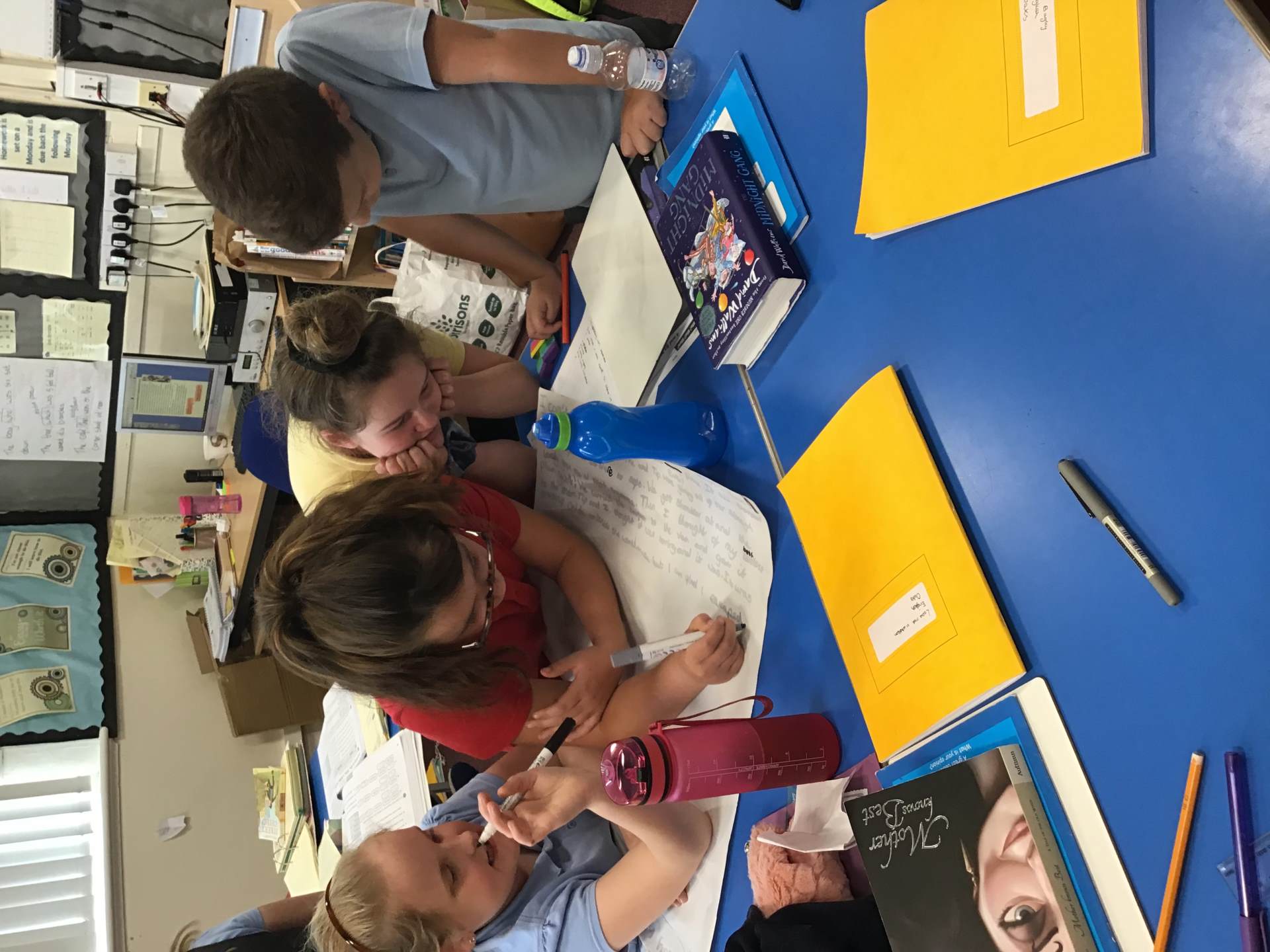 25.09.19
Oaks had a great time today completing a drama task for English! Some great ideas.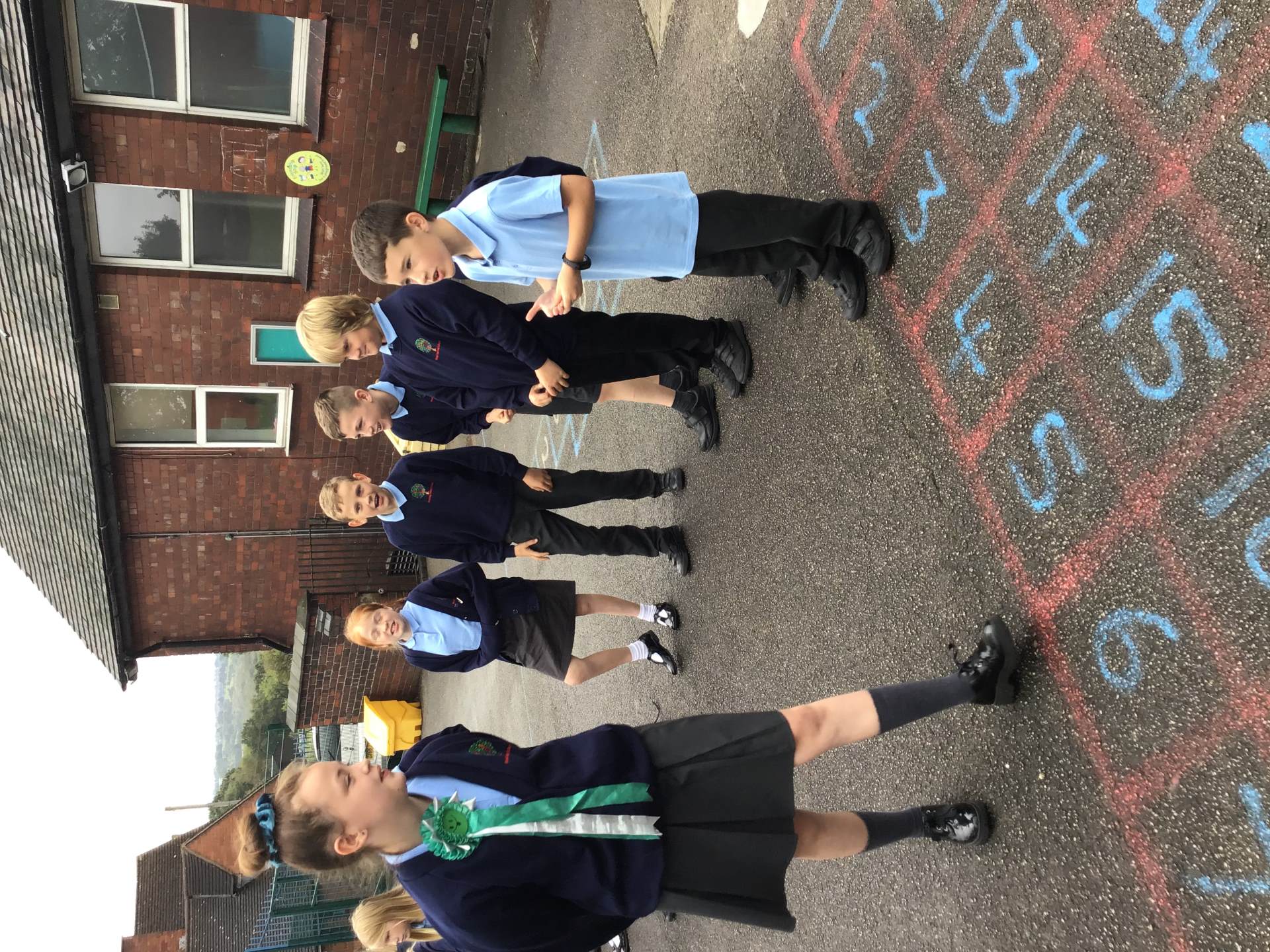 Oaks Blog
Welcome to the Oaks blog page. Our teacher is Miss Gunn and our teaching assistant is Ms Mellor. Please feel free to take a look at all of the exciting learning and activities that we have taken part in throughout the year.