School Dinners
A school lunch costs £2.30 for children years 3 - 6.
For children of Nursery age, a school lunch is discounted to £2.00.
ALL children in Years Reception to Year 2 receive a Universal Free School Meal (UFSM)
Your child may also be eligible for 'Free School Meals' (Pupil Premium) if you are in receipt of certain benefits. If you think you qualify please speak to the school office and we will provide a form for you to complete.
All school lunches are to be paid for using our catering company, Alliance in Partnership's online portal 'School Food United' where you can select your child's meals for weeks in advance.
https://sodexoparents.myschoolmealorders.com/home
The menu cycle will start on Week 2 on 25th April.
Week 1 Dinner Menu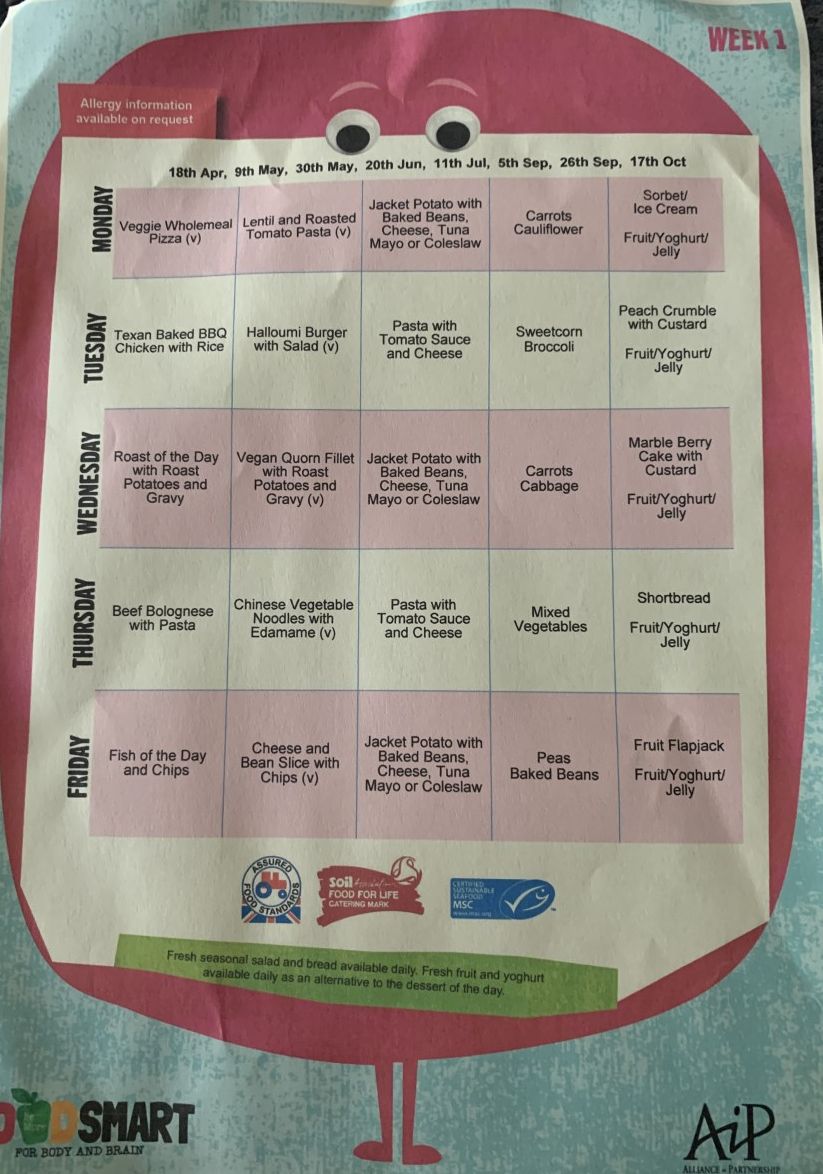 Week 2 Dinner Menu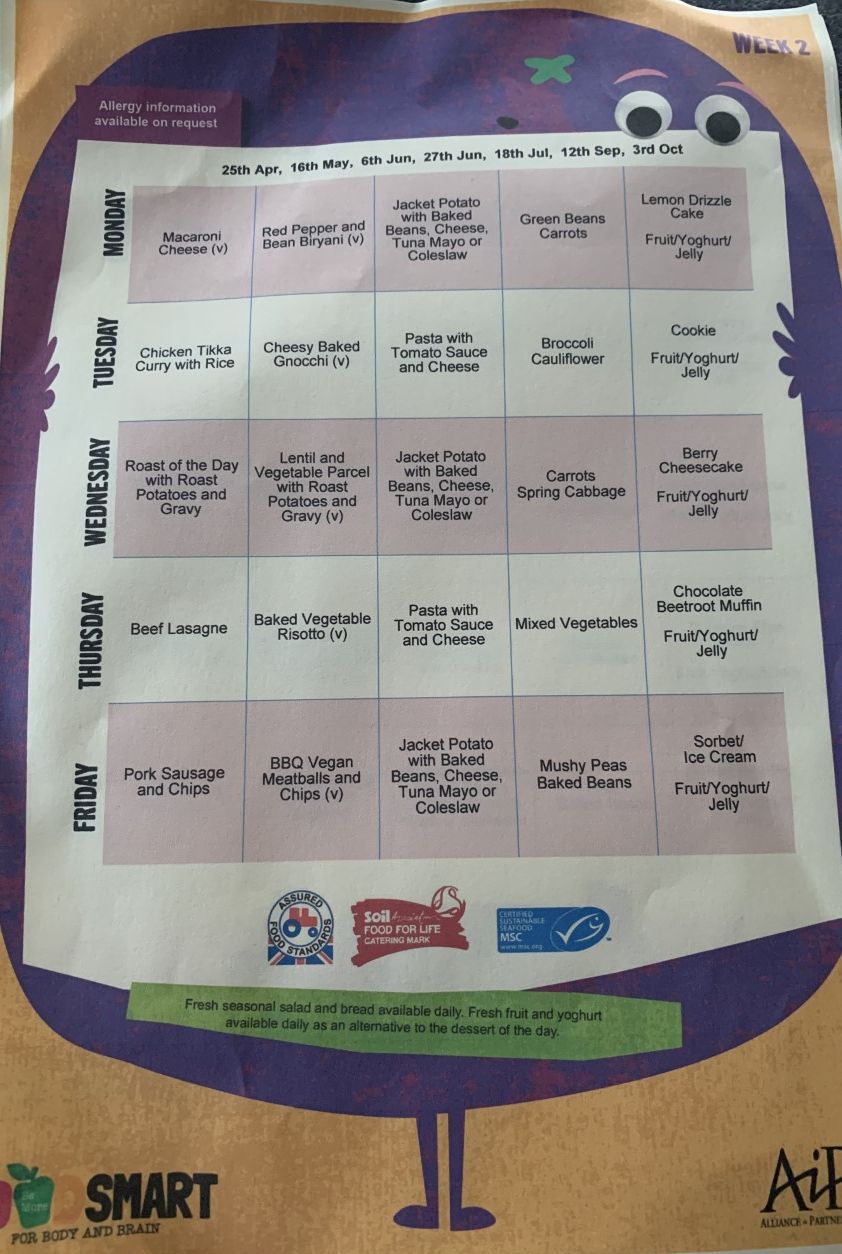 Week 3 Dinner Menu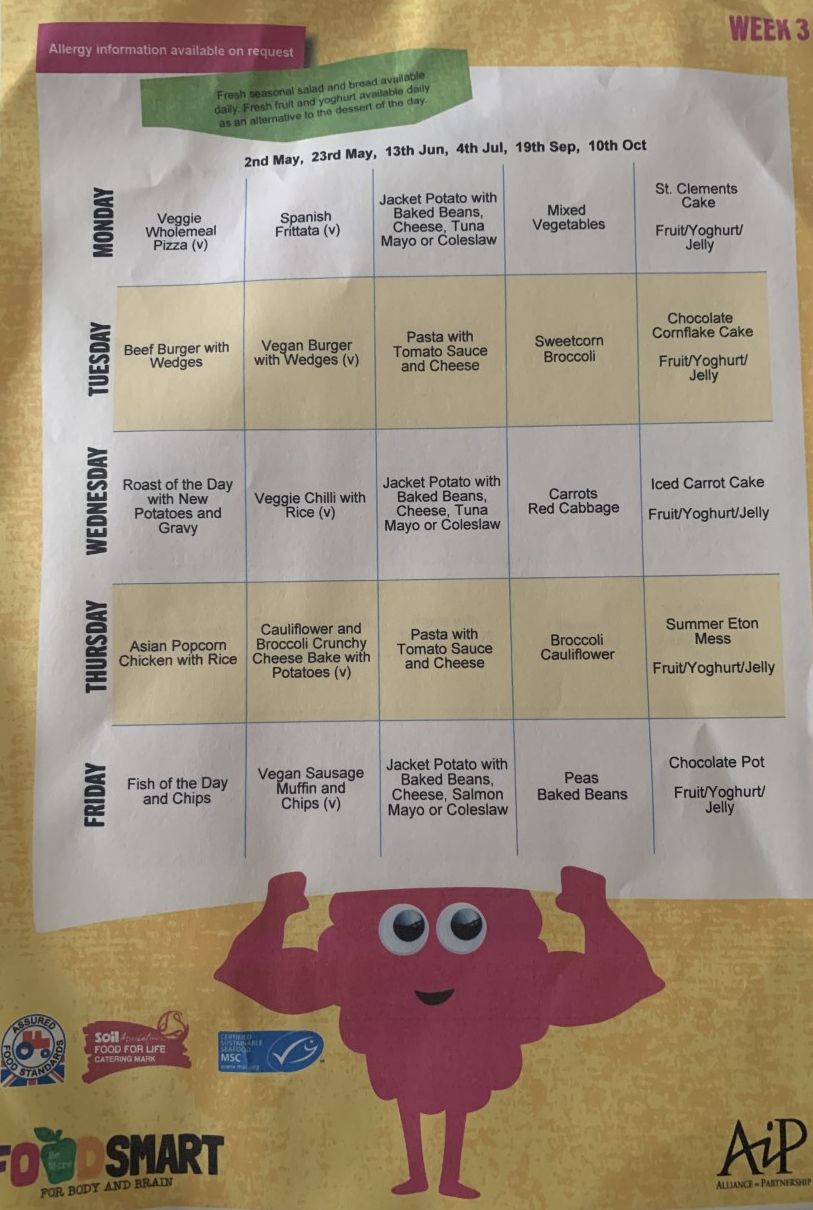 Cashless system for School Food United help leaflet