Welcome back!
Autumn 1
A big welcome back to Silver Birch. We had a fantastic first day back. Silver Birch enthusiastically spoke about what they got up to during the summer break. We also produced some lovely recounts about our summer adventures!



Summer 2
Happy Summer Term 2 to all of the Wood Lane children and families. Our Summer 2 topic is all about Ancient Egypt. For a more detailed explanation of what Silver Birch children will be learning throughout the Summer 2 term please read the Summer 2 Curriculum Letter which can be accessed via Seesaw.

Instructions and Mummification
We investigated the process of mummification. We followed a set instructions to help us to mummify our friends. We had lots of fun removing brains through noses with a hook and removing vital organs and putting them in canopic jars. Our favourite part was wrapping the bodies with linen.
Did you know that the bandages on a mummy would stretch out over a mile long?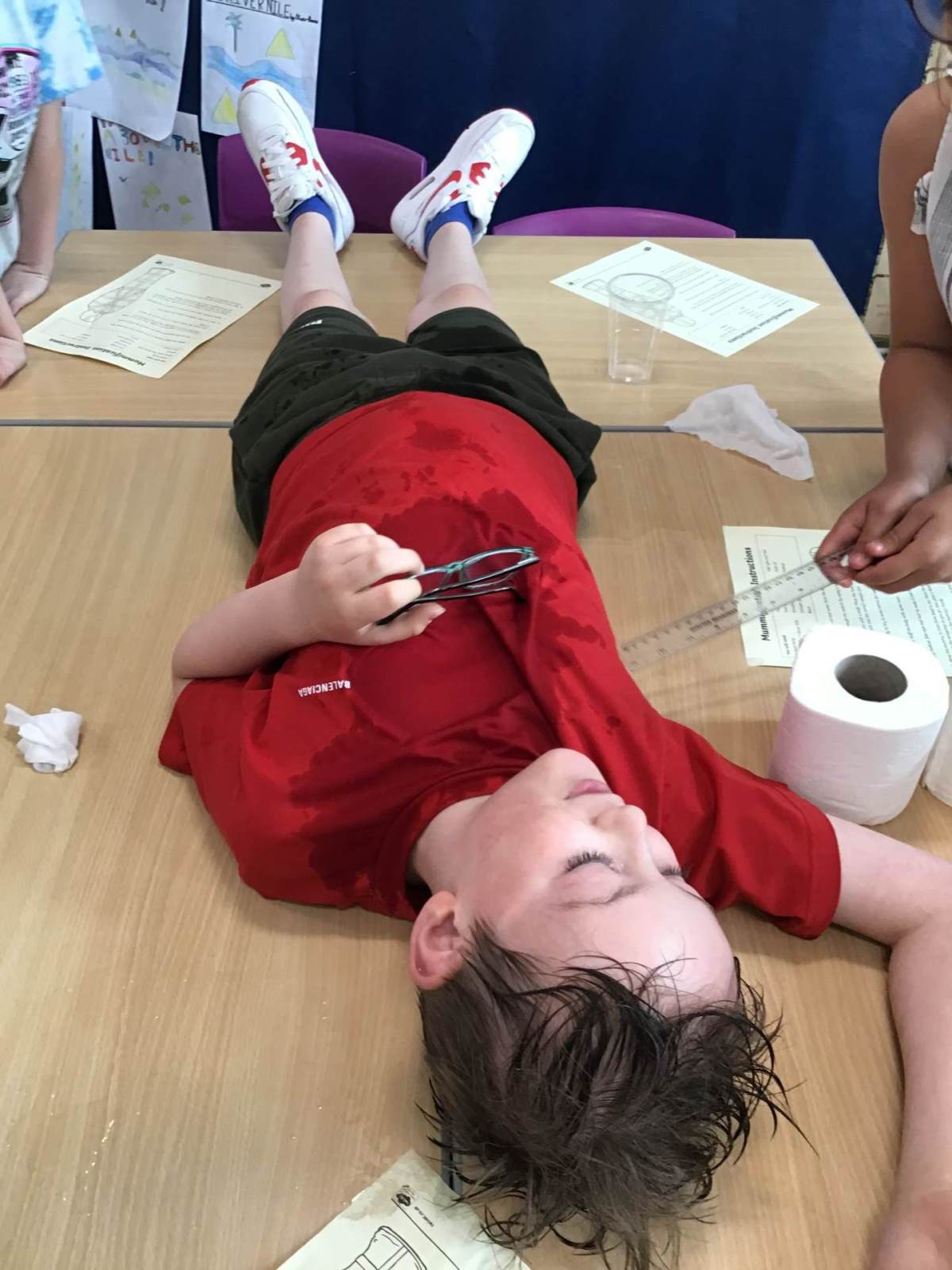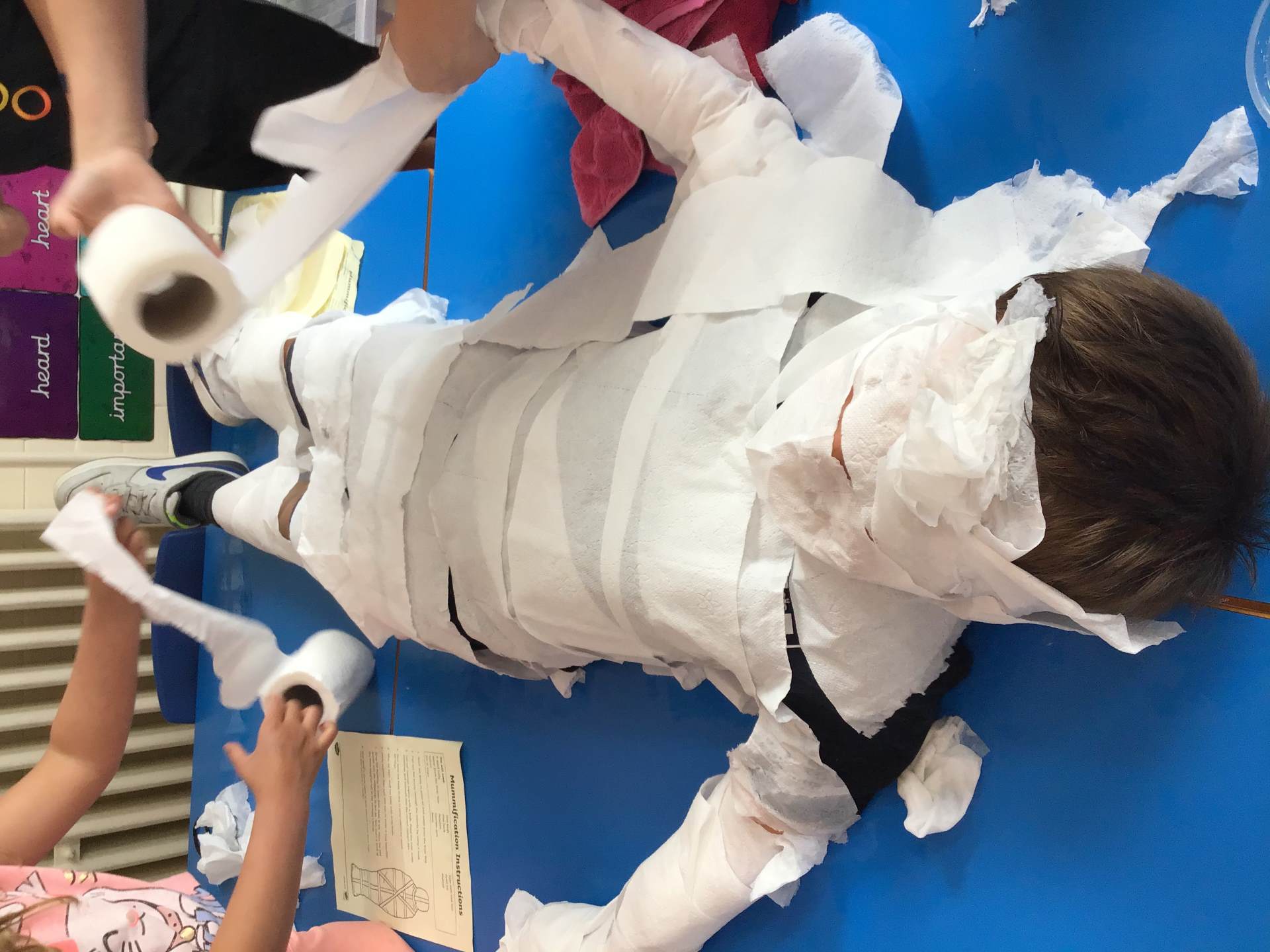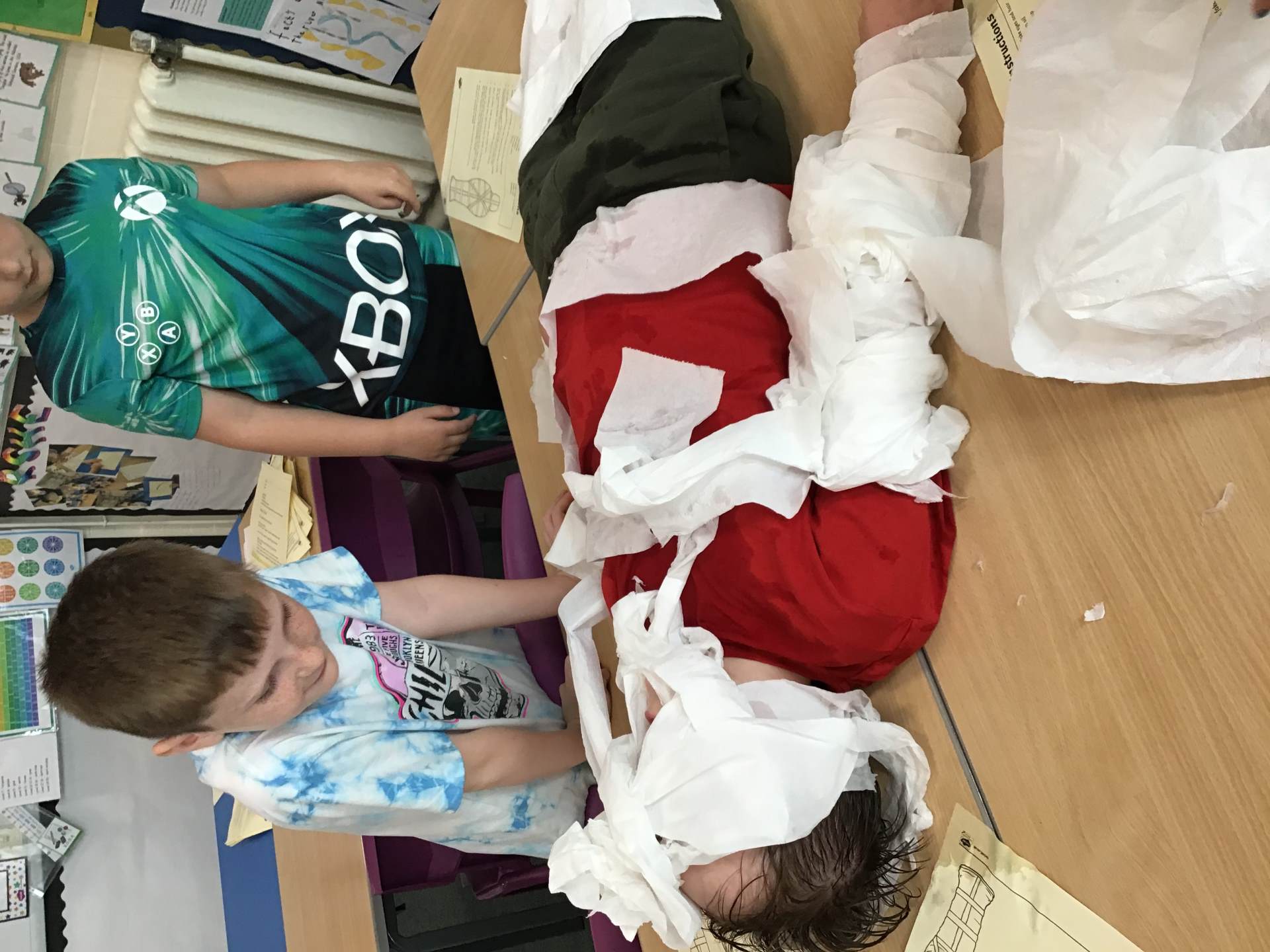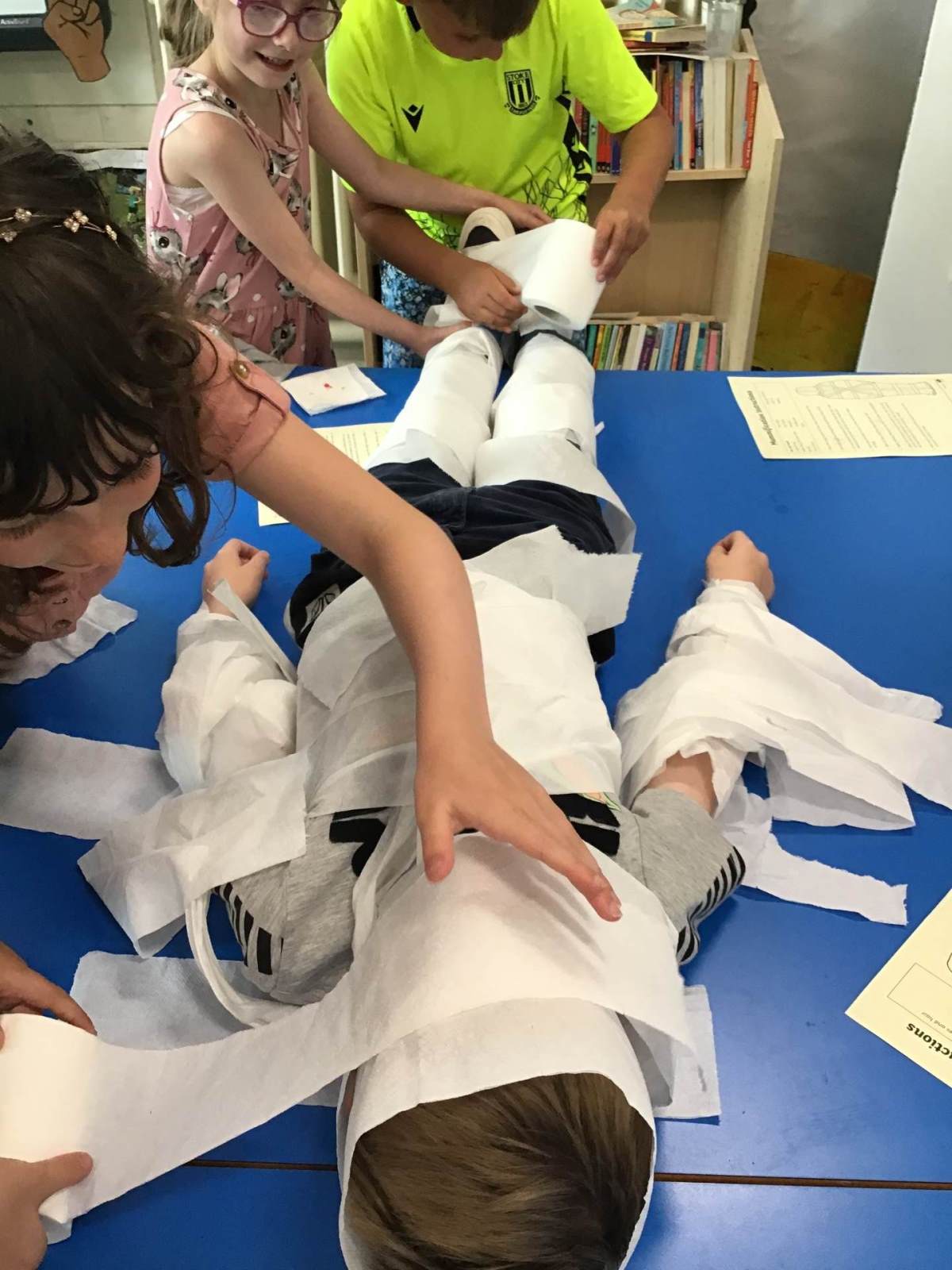 ♥
♥
Is it always wrong to copy others?
We have been thinking about and discussing what has been happening in recent news. We found out that Marks and Spencer had taken legal action against Aldi arguing that the Cuthbert Caterpillar cake infringes its Colin the Caterpillar trademark. We discussed the question is it always wrong to copy others and discussed how the recent news made us feel. We wrote our opinions on the recent news using complex sentences.
We discussed British Values and how mutual respect and tolerance of others and their feelings is important. We also discussed our right of protection from exploitation.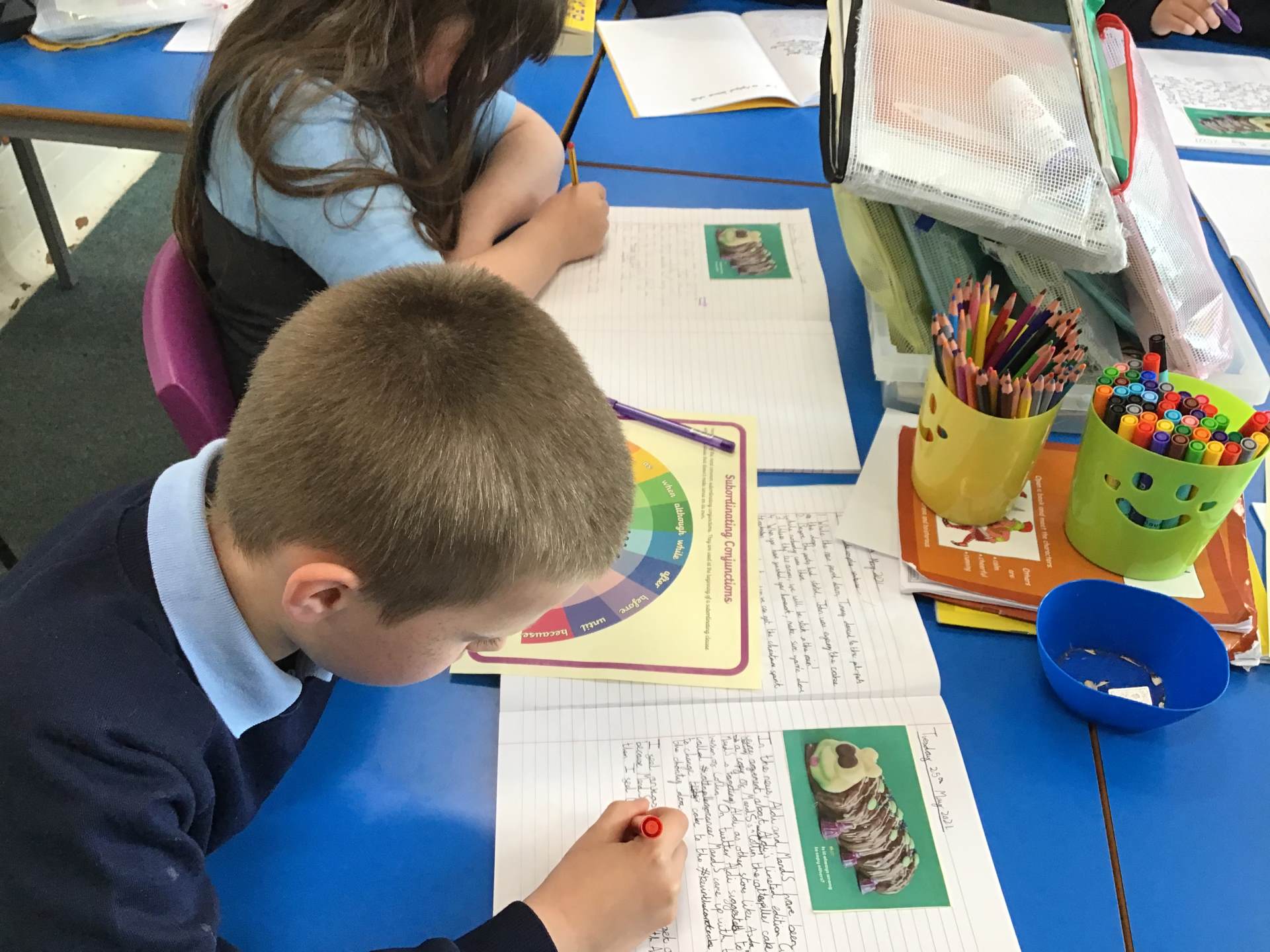 We set up an experiment today to investigate the process of water transportation through a plant. We added five tablespoons of food colouring to water in cups and then we added flowers to the cups. We placed the flowers in different places around school with different temperatures. We are observing changes on a daily basis and can not wait to see if our predictions were correct.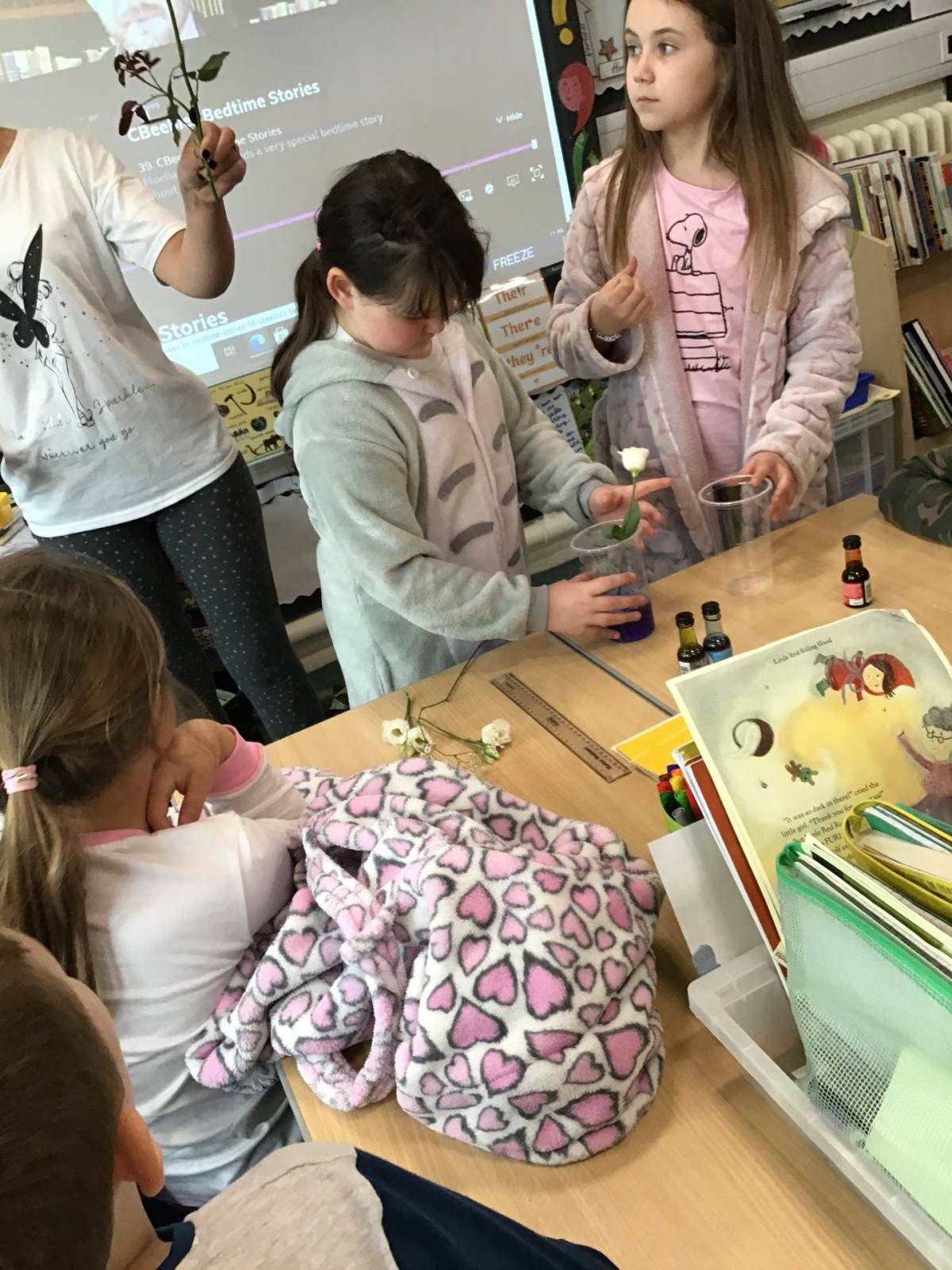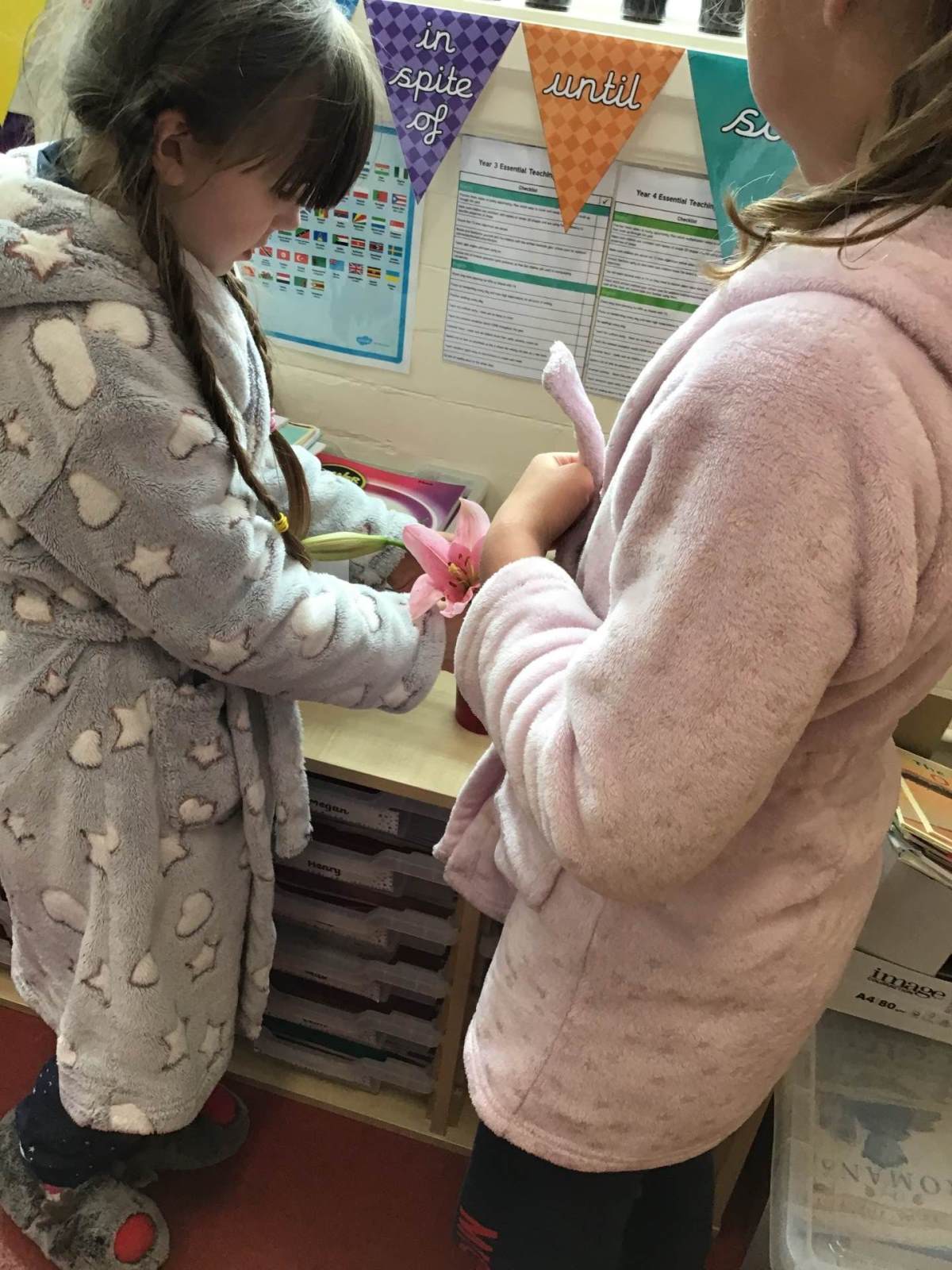 We have been working hard this week to write our own fairy tale stories with an Ancient Egyptian theme. We celebrated Pyjamarama by sharing our fairy tales with our friends. Our stories are magnificent and full of expanded noun phrases and fronted adverbials.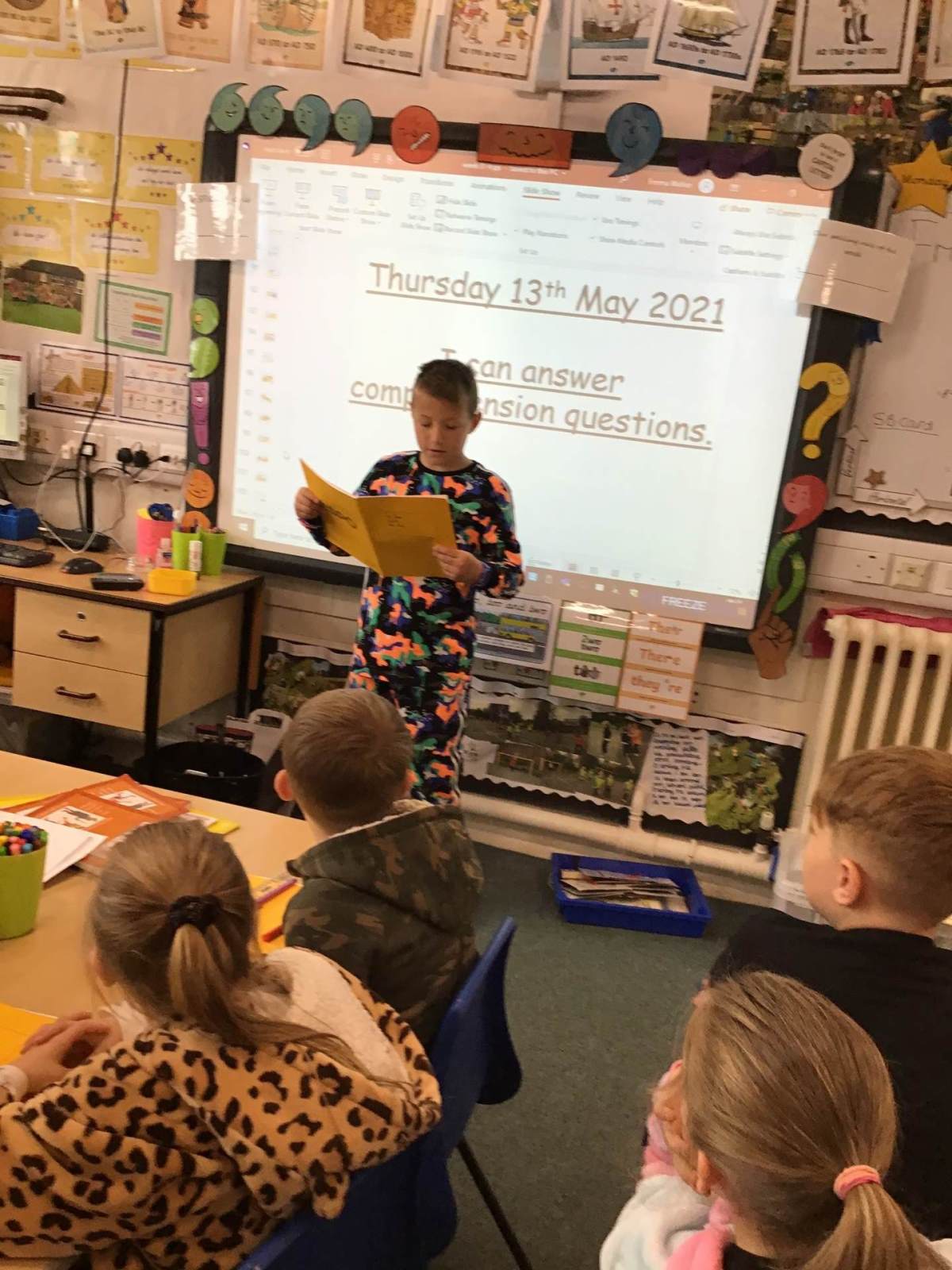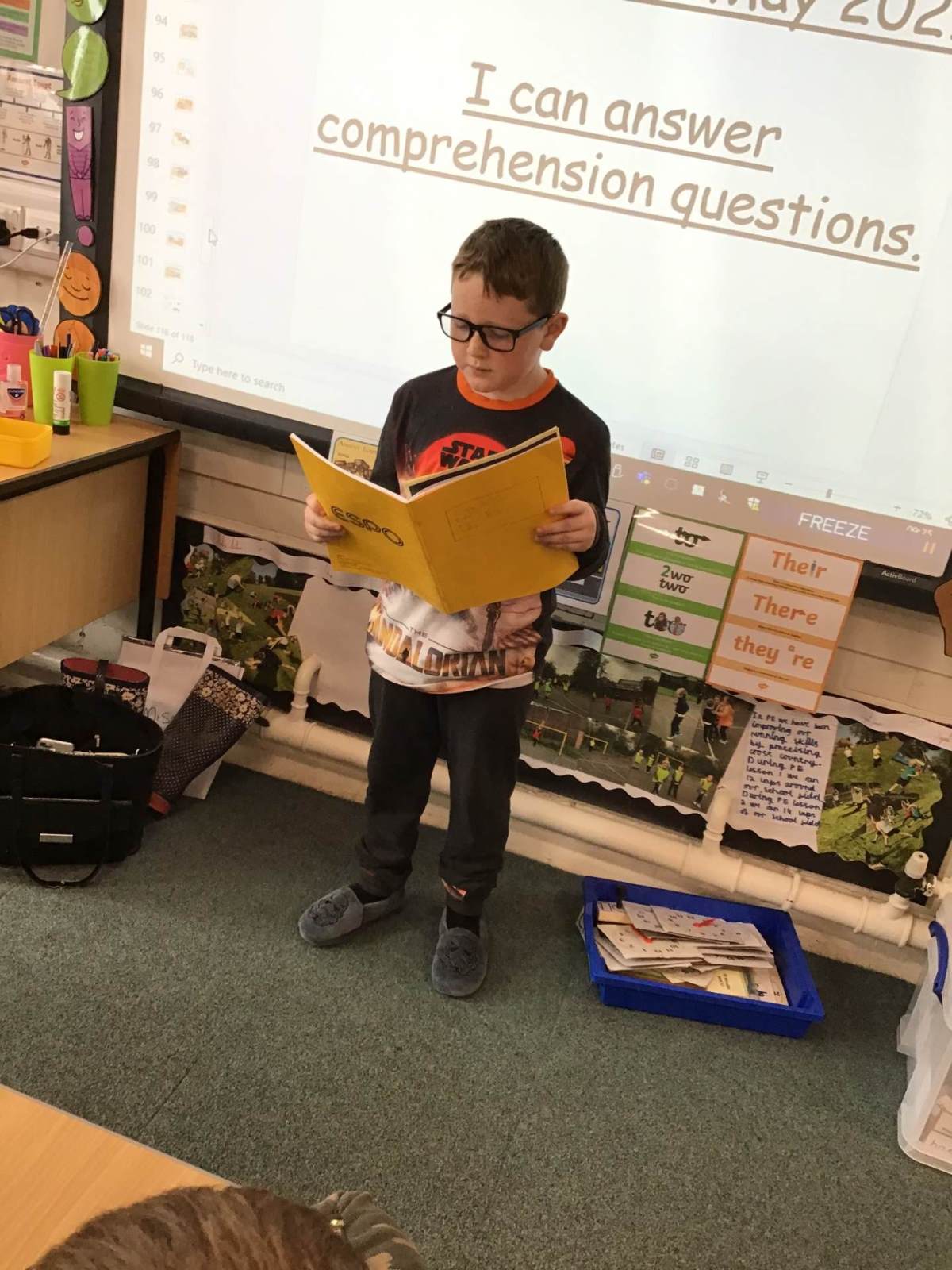 Take a look at us working together to complete the blindfold trail at Standon Bowers. We showed resilience and bravery throughout the activity. We had some stumbles and trips but did not let that stop us.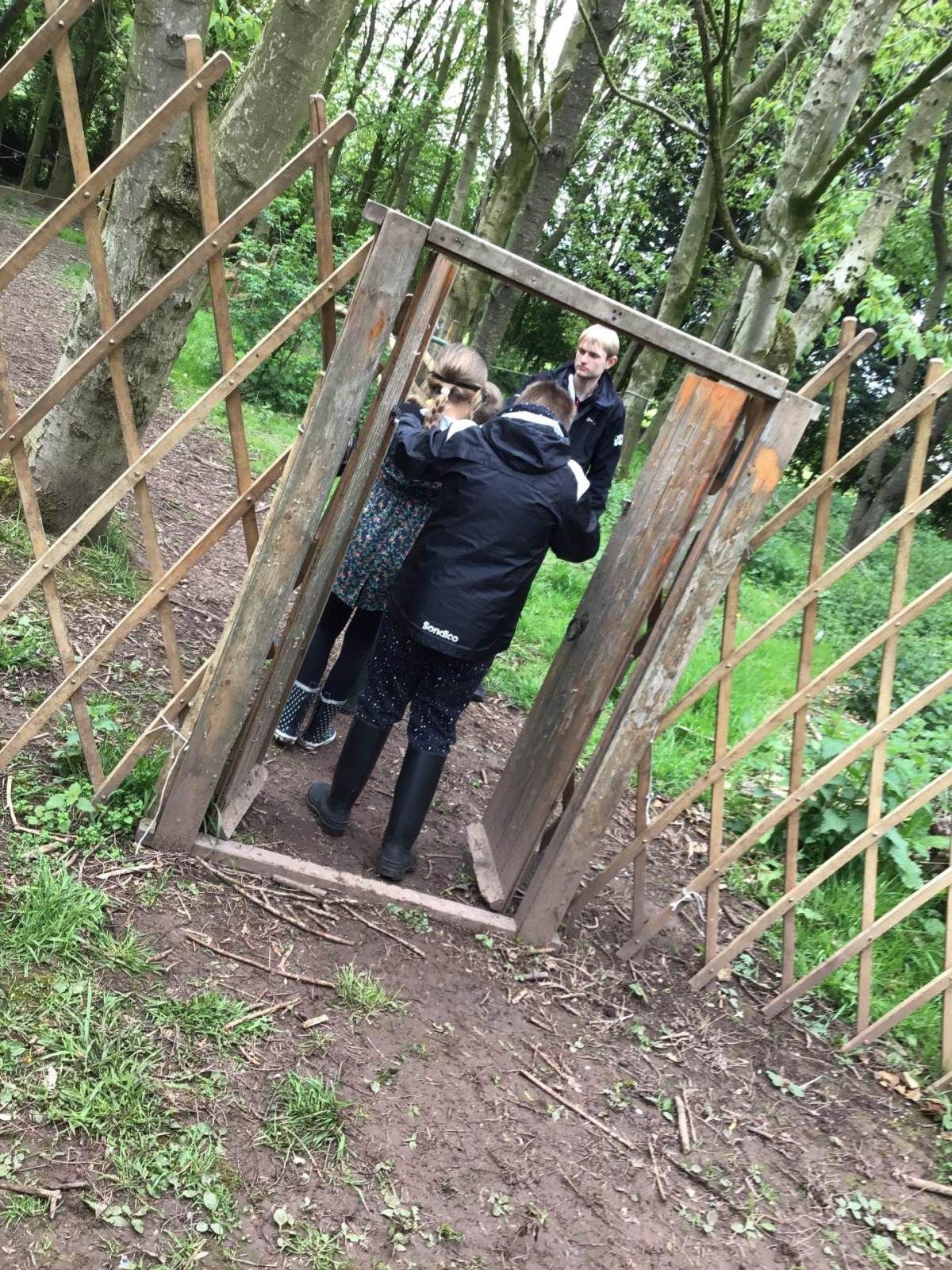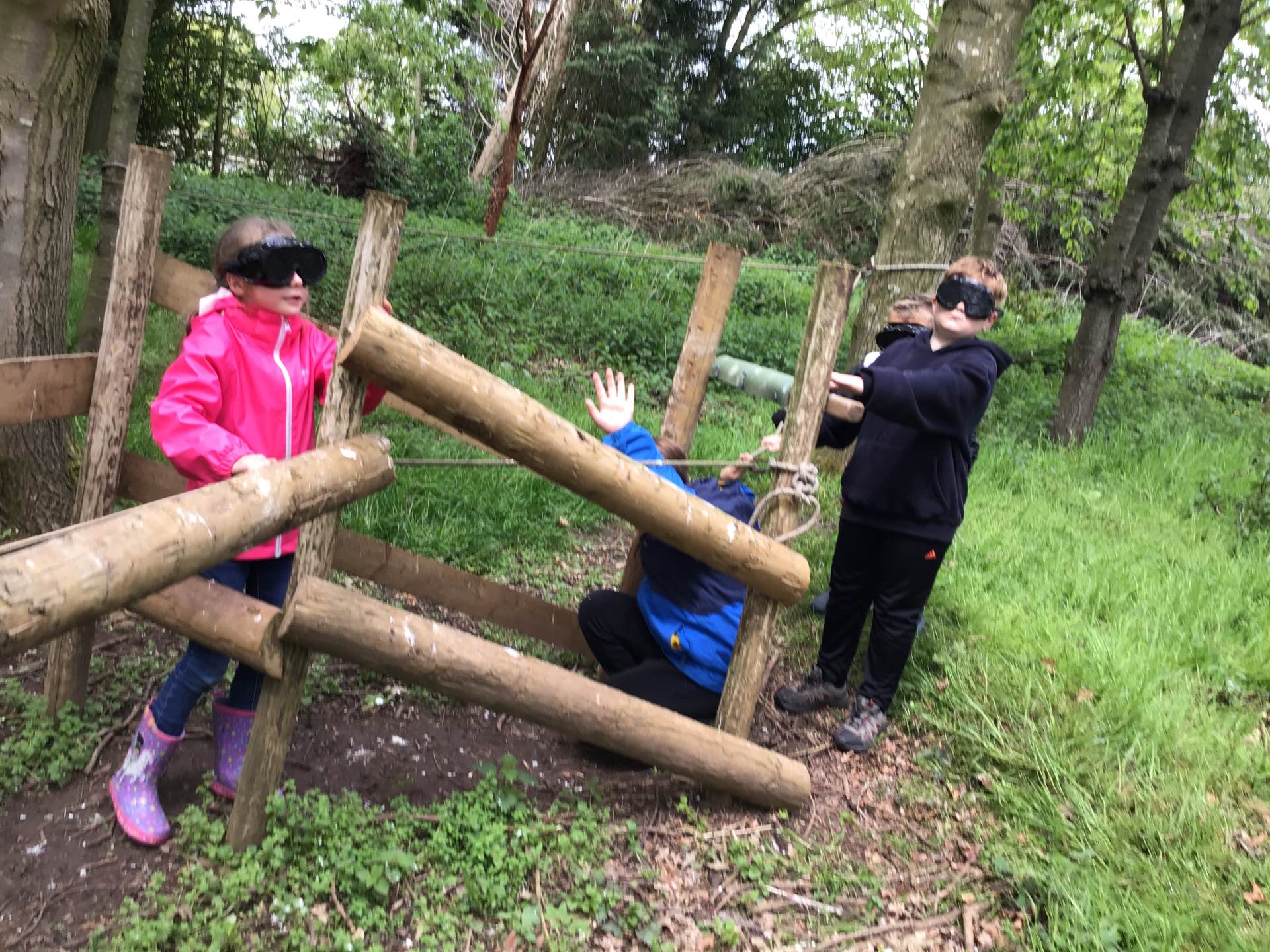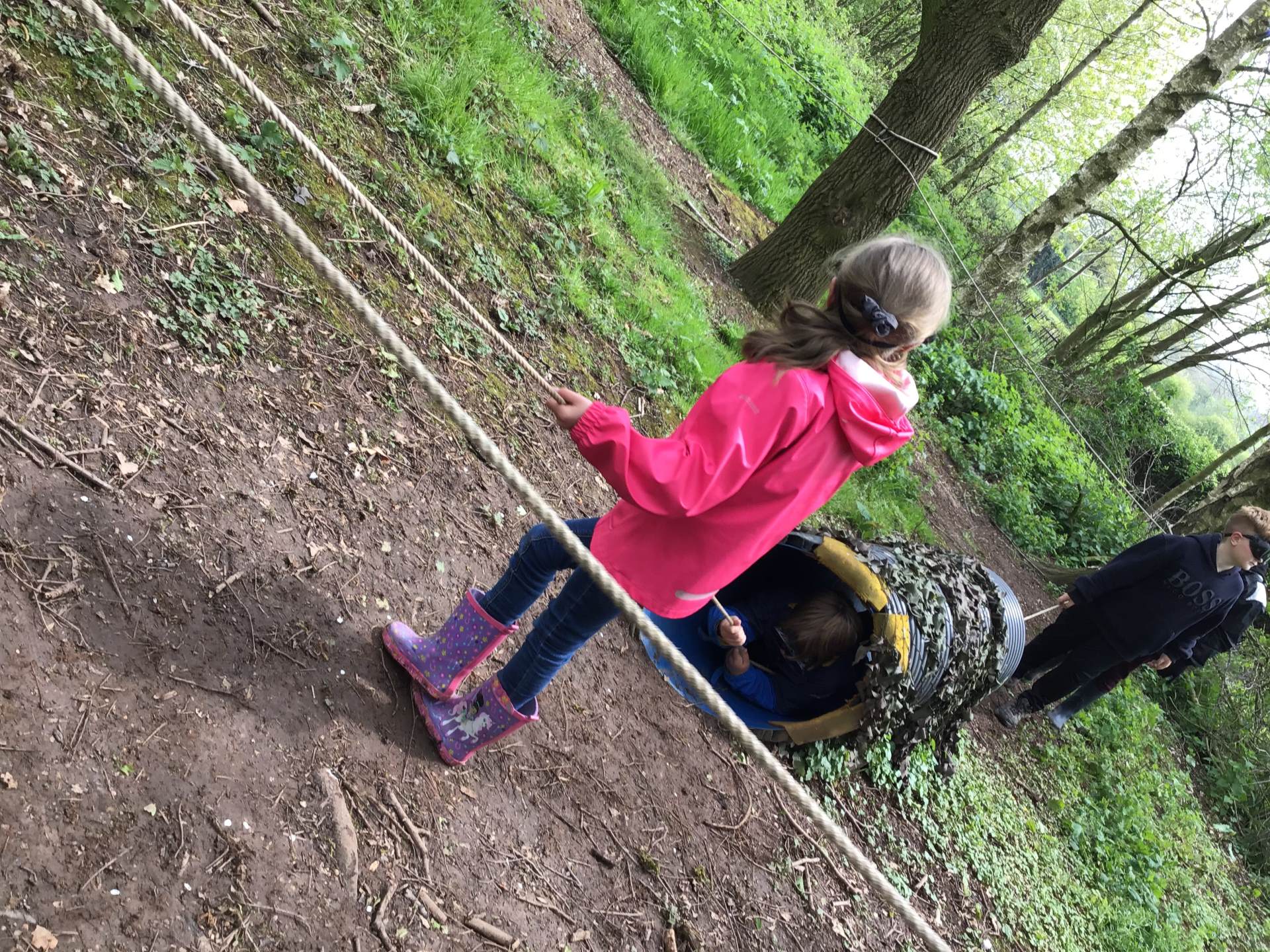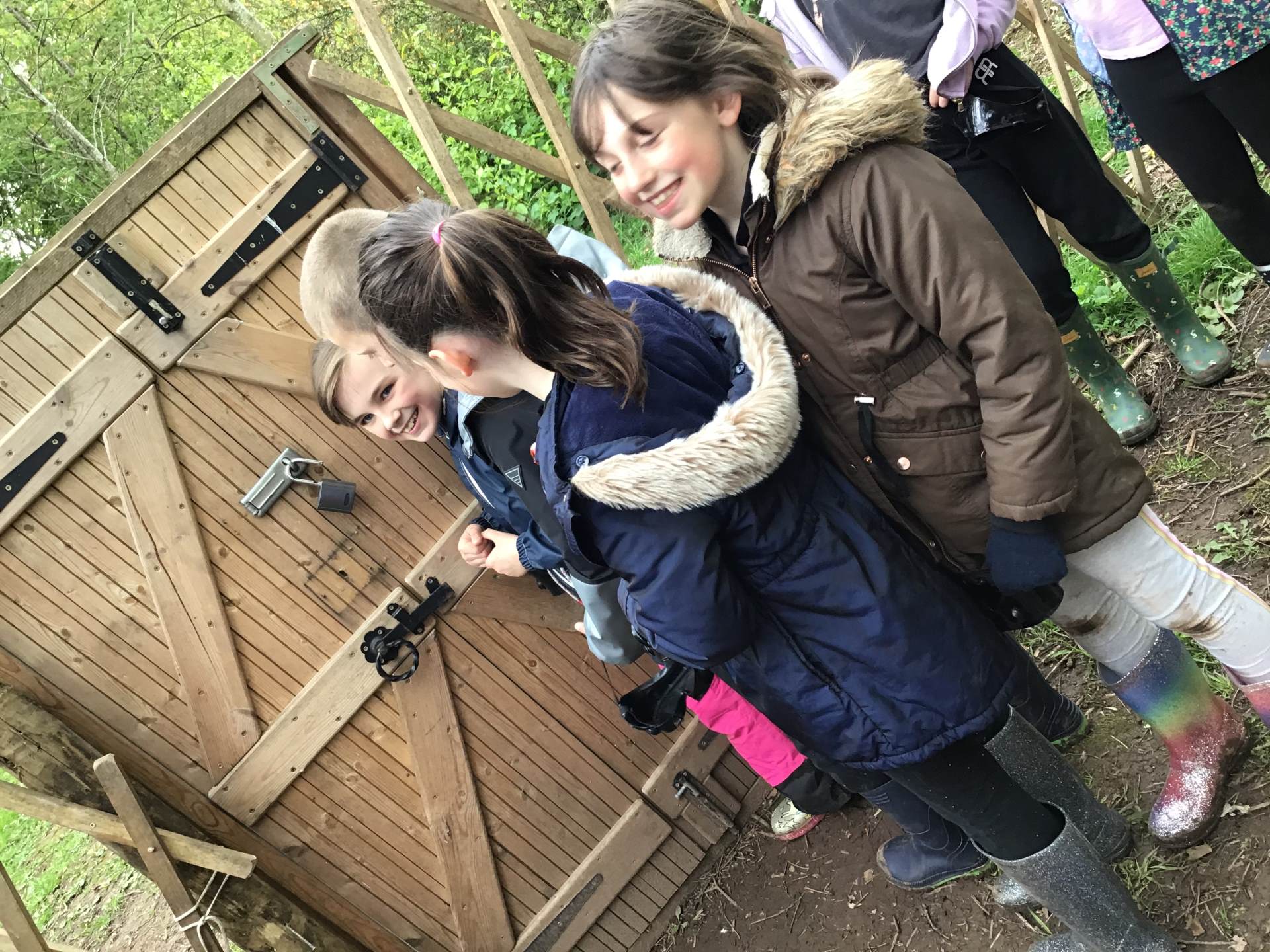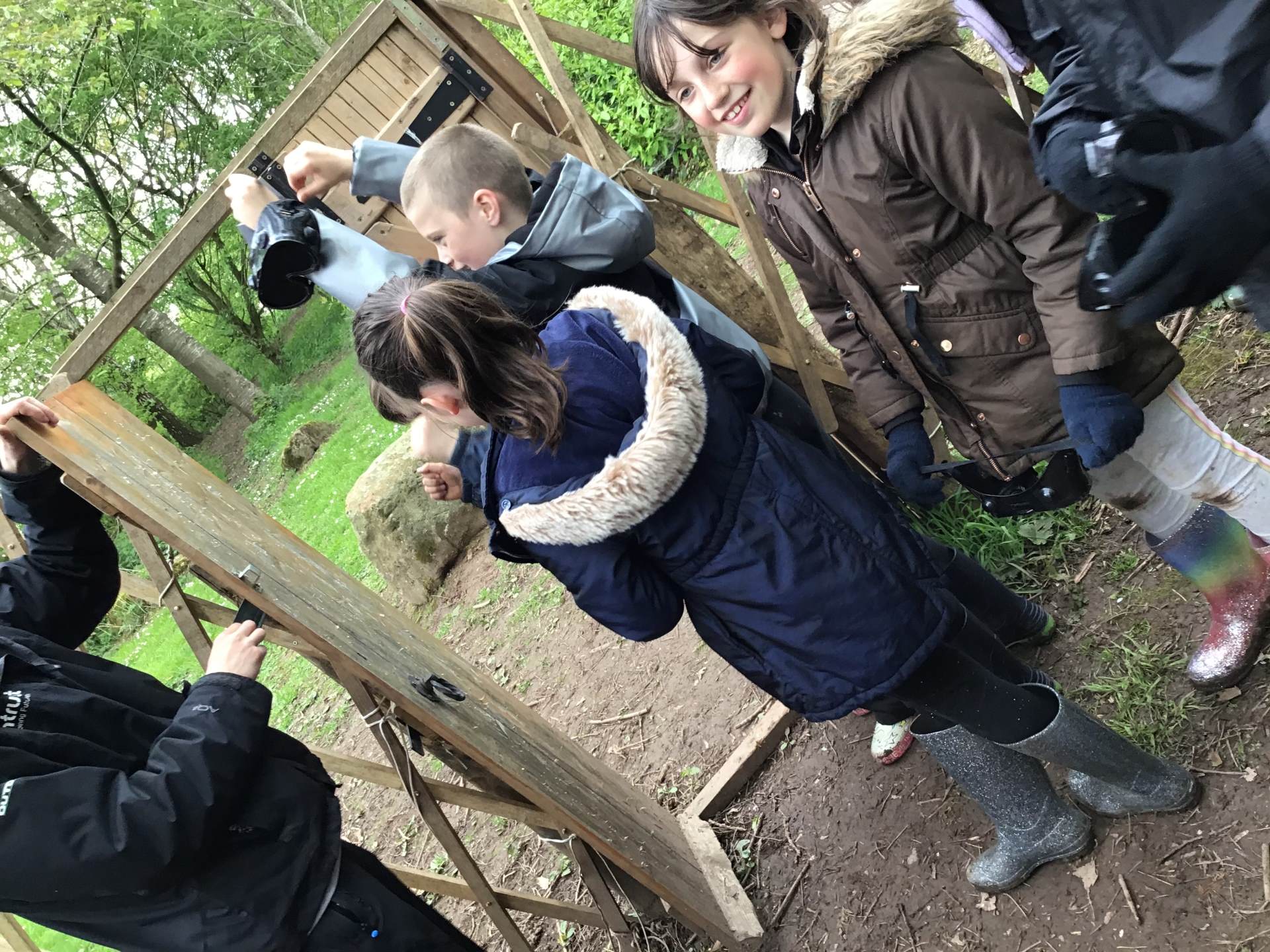 We had the most amazing time at Standon Bowers today. We used excellent communication and team work skills to build different types of bridges. We used our bridges to cross the River Nile and luckily none of us fell in.
We spent the afternoon wall climbing and played fun games such as dodgeball and shark attack.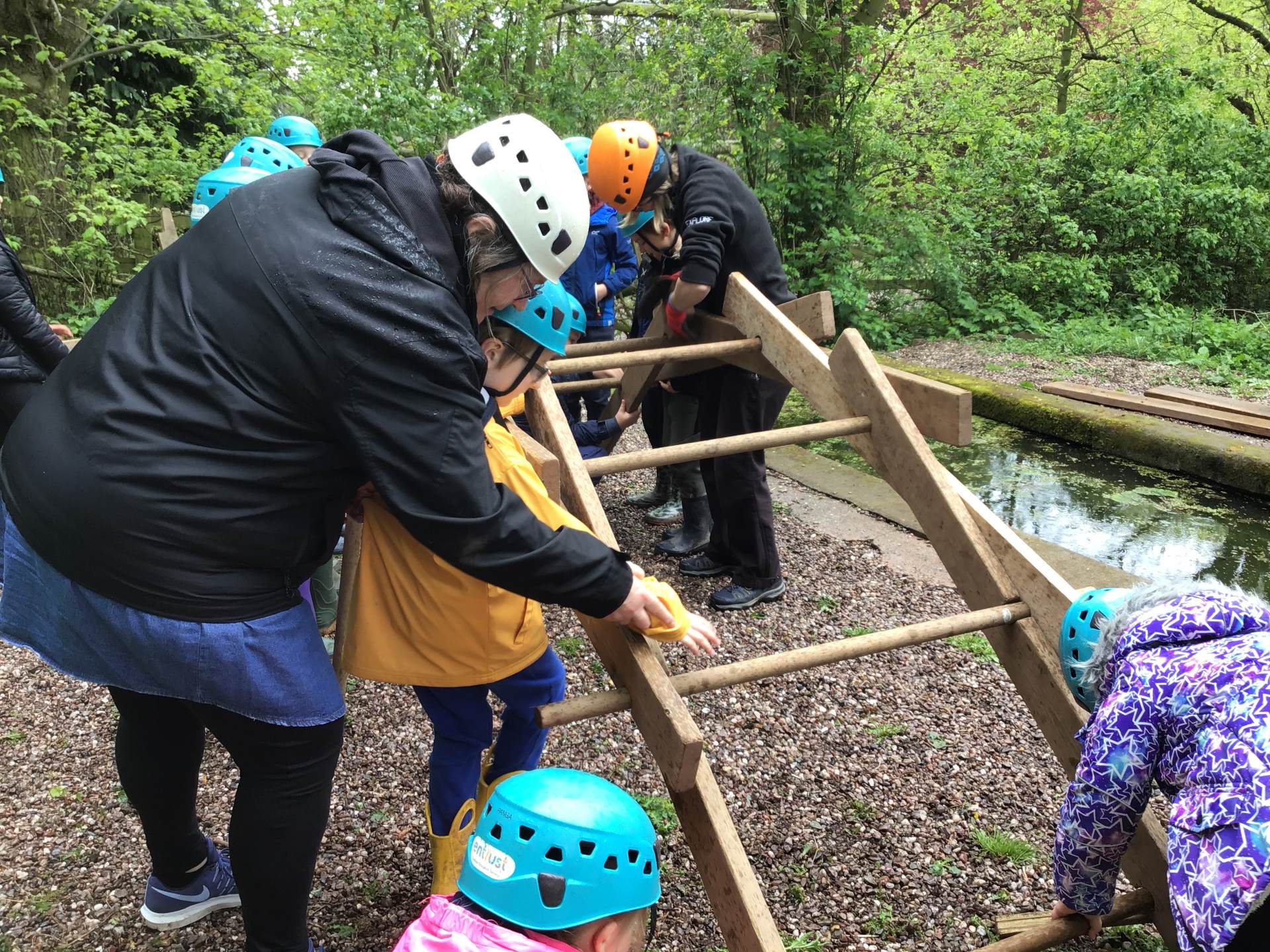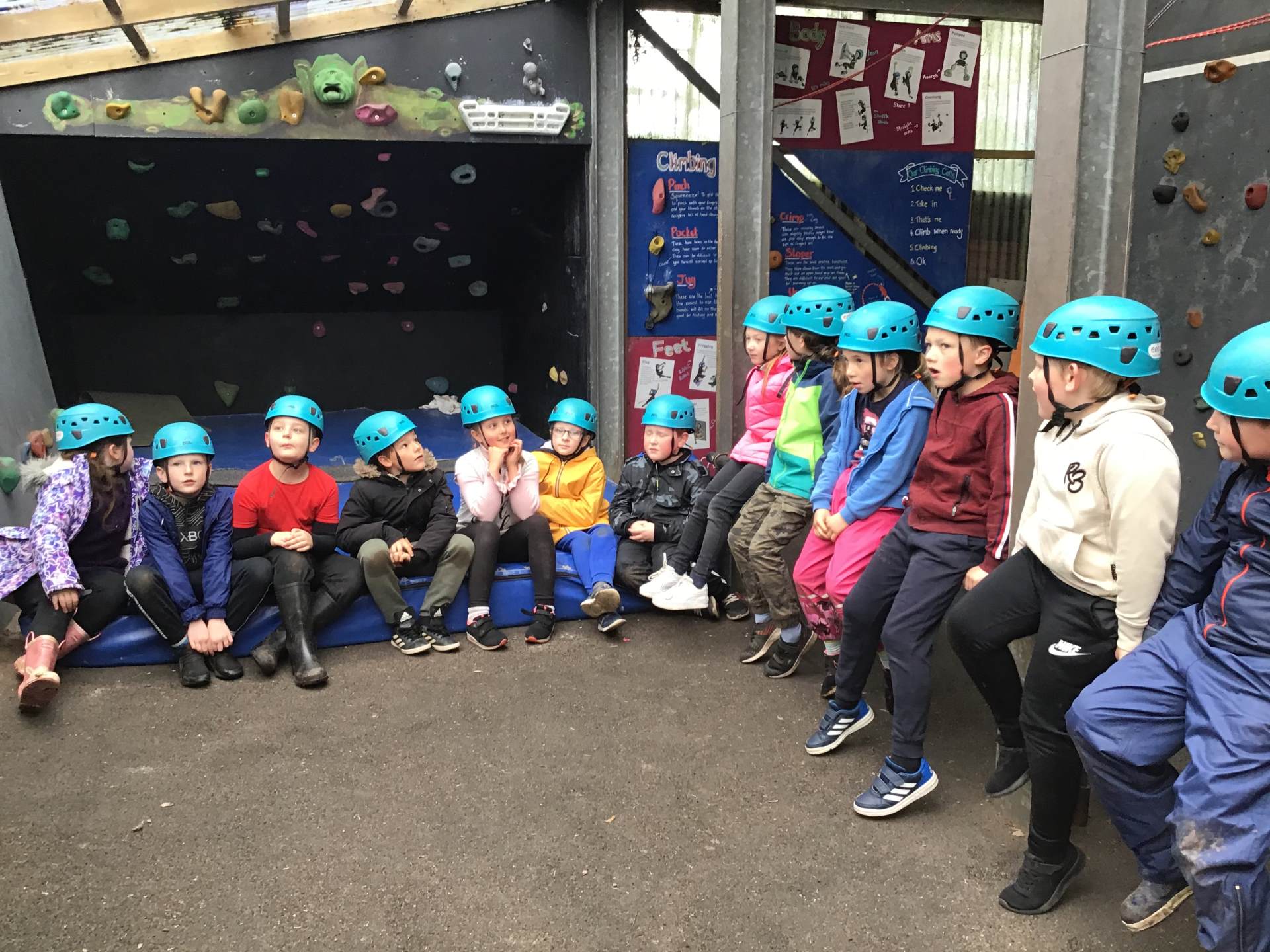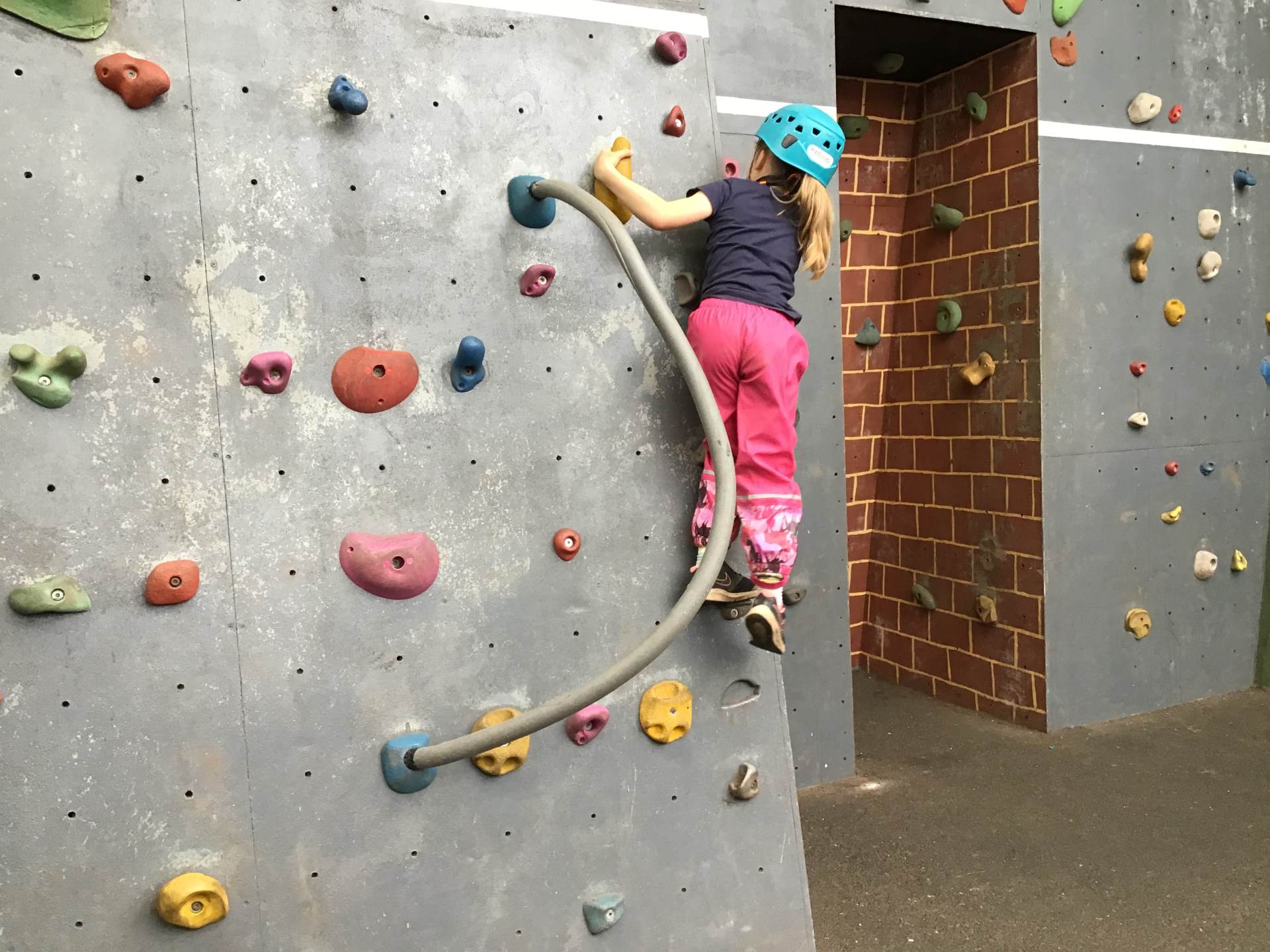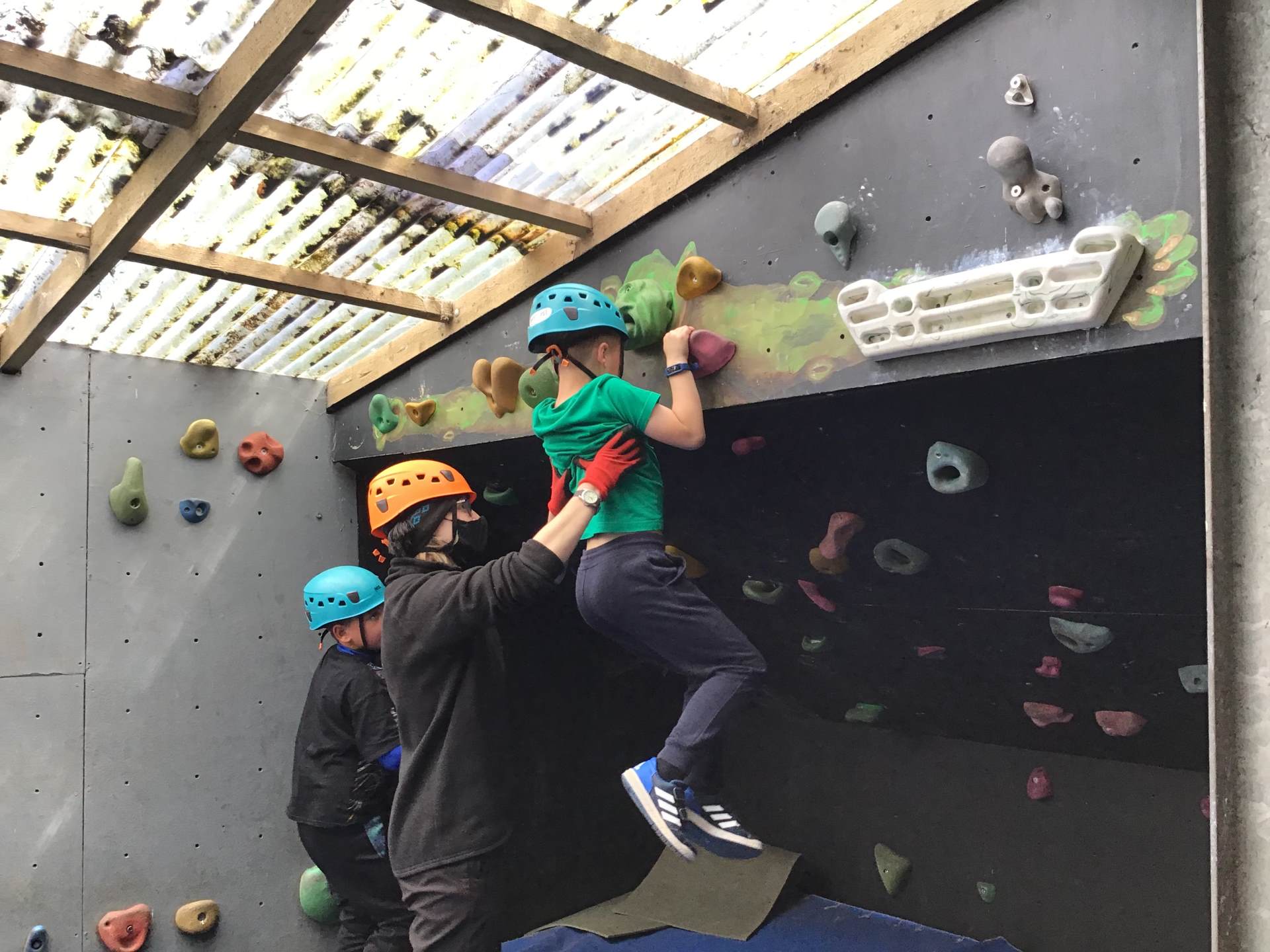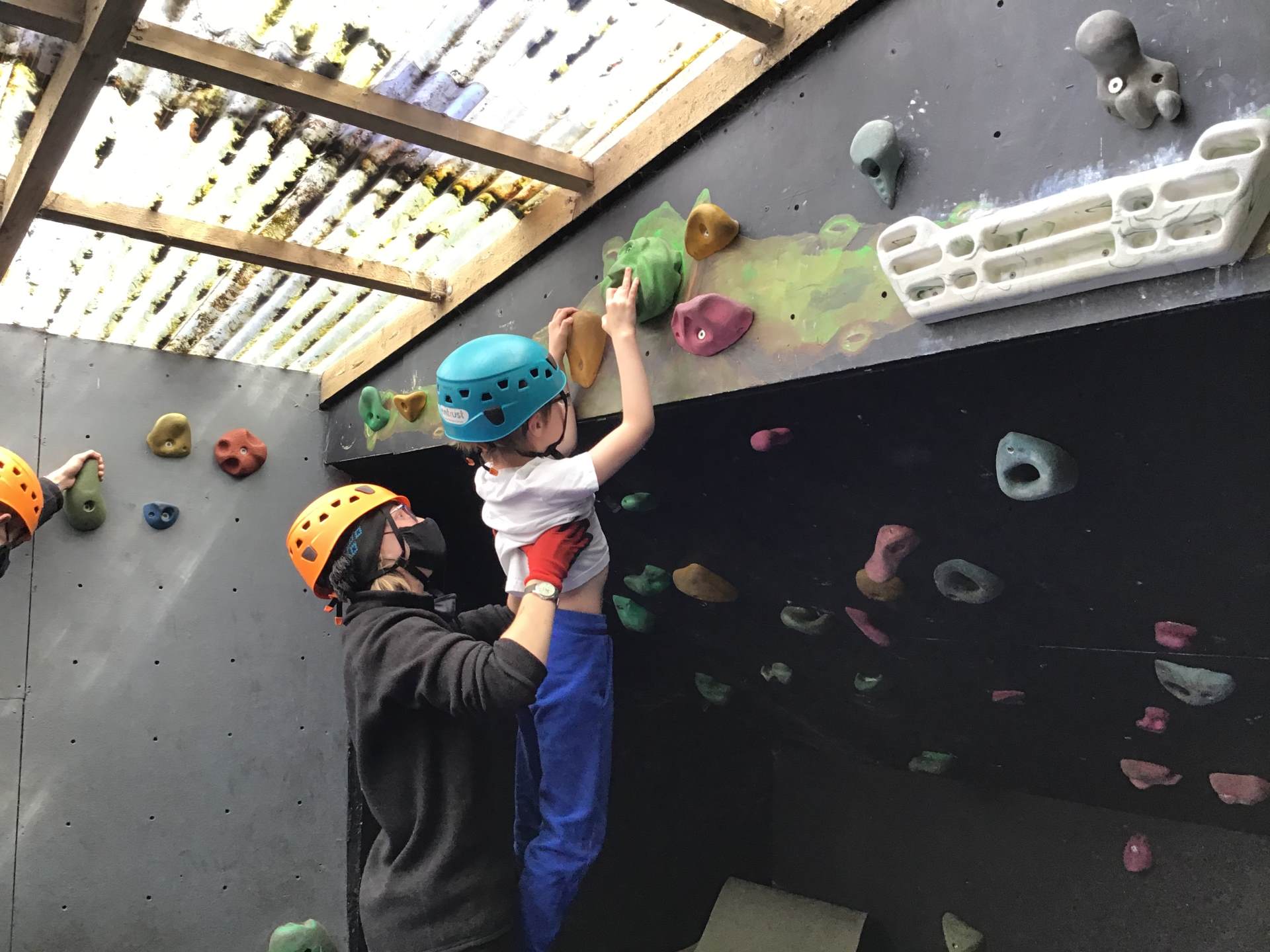 Spring 2
Happy New Year to all of the Wood Lane children and families. Our Spring 2 topics are Rainforests, South America and The Mayans. Please read the Spring 2 Curriculum Letter which can be accessed via Seesaw or email (sent 17.12.2020), for a more in depth explanation of what Silver Birch children will be learning throughout the Spring 2 term.
Happy Red Nose Day
Smile by Spike Milligan
Smiling is infectious,
you catch it like the flu,
When someone smiled at me today,
I started smiling too.
I passed around the corner
and someone saw my grin.
When he smiled I realized
I'd passed it on to him.
I thought about that smile,
then I realized its worth.
A single smile, just like mine
could travel round the earth.
So, if you feel a smile begin,
don't leave it undetected.
Let's start an epidemic quick,
and get the world infected!
We had the most amazing day today. We told each other jokes and we made each other smile.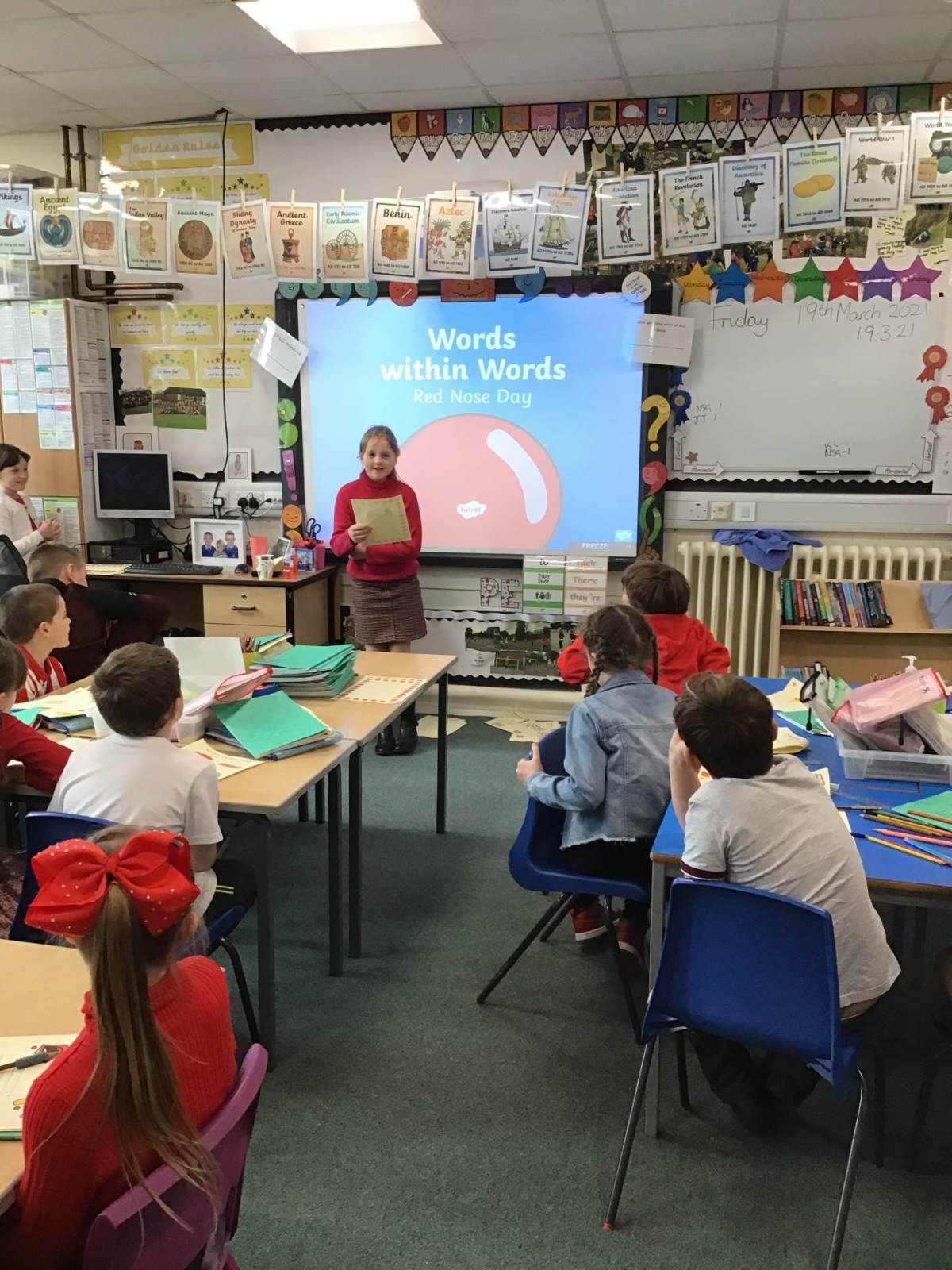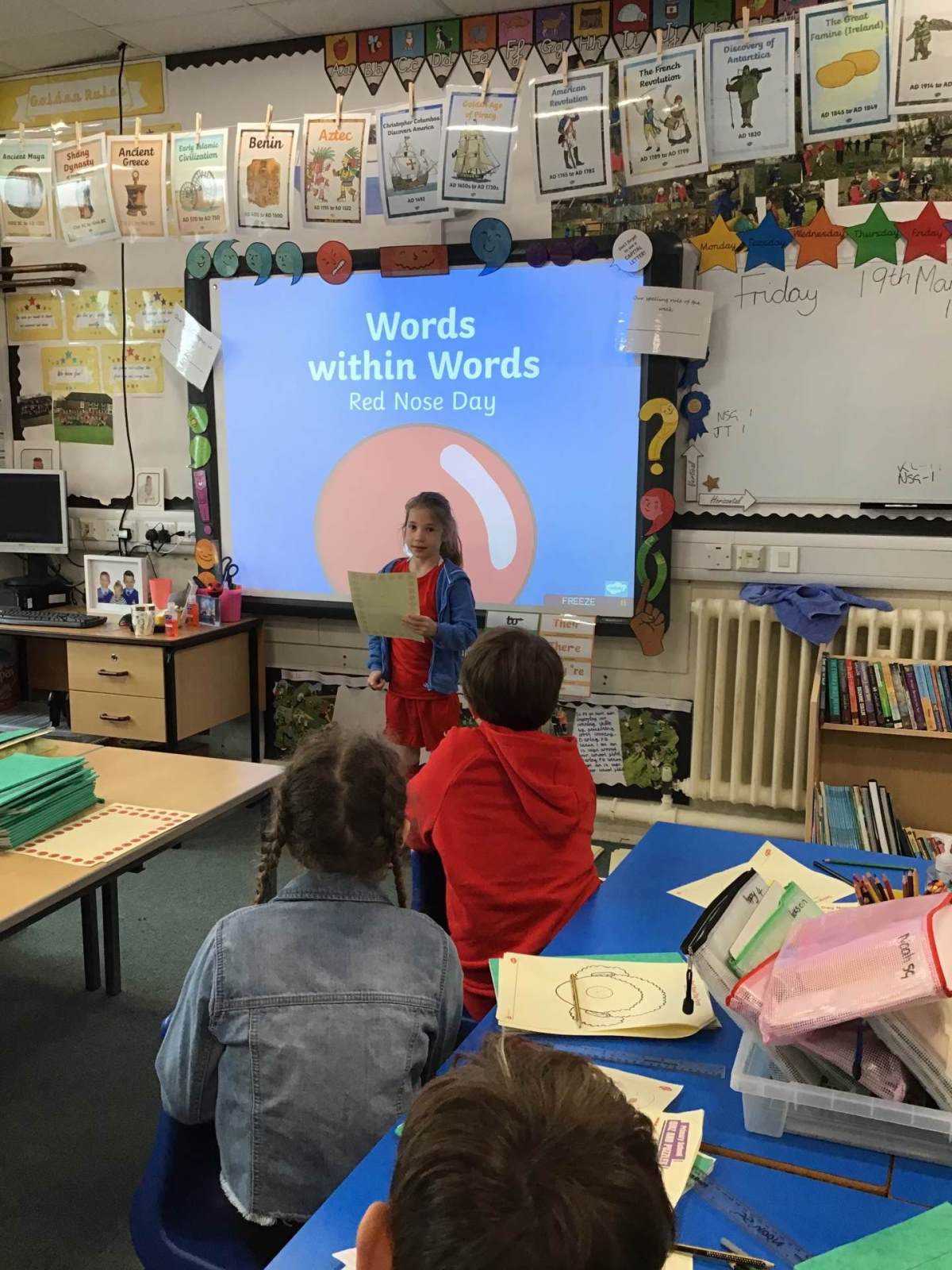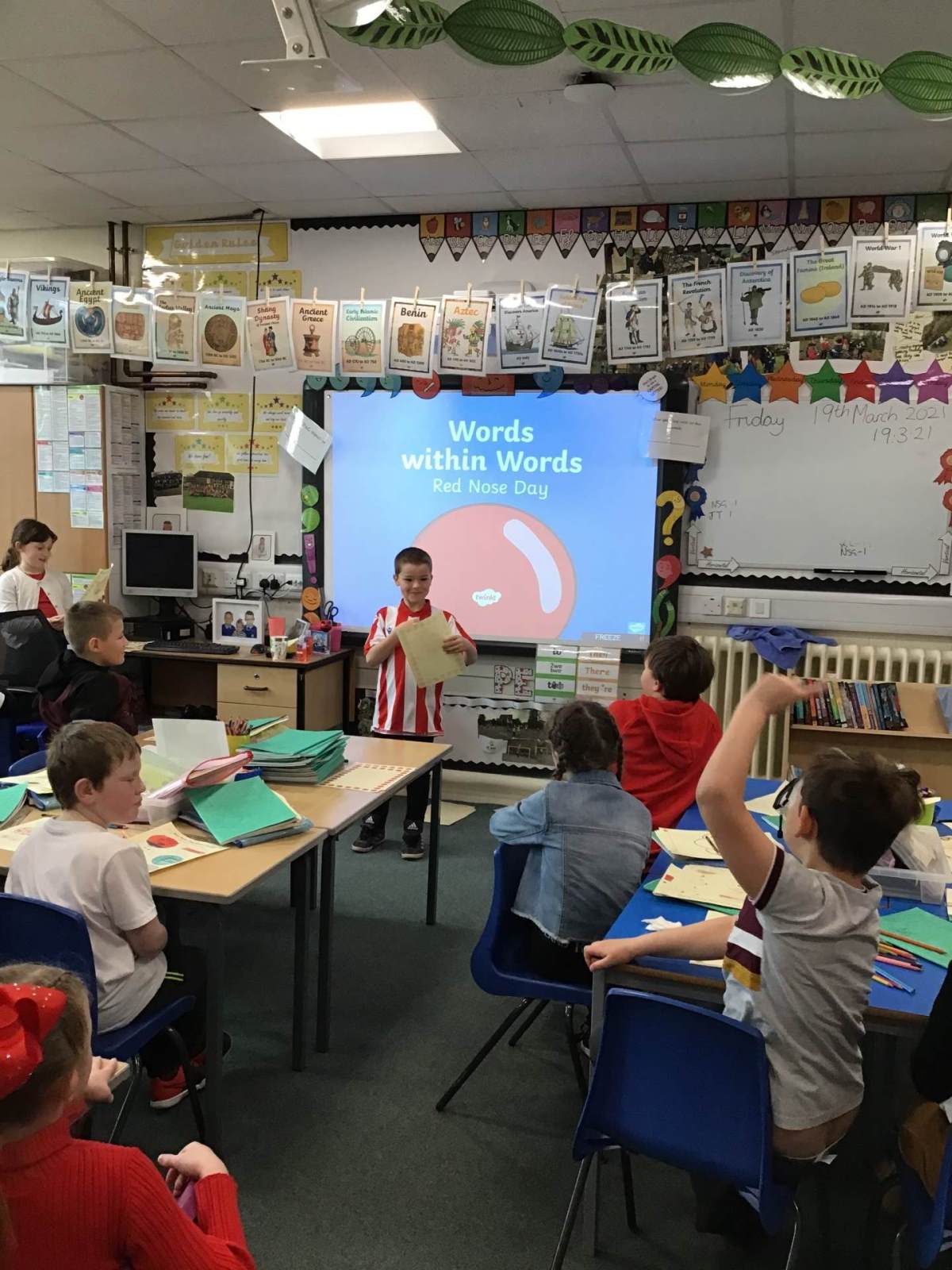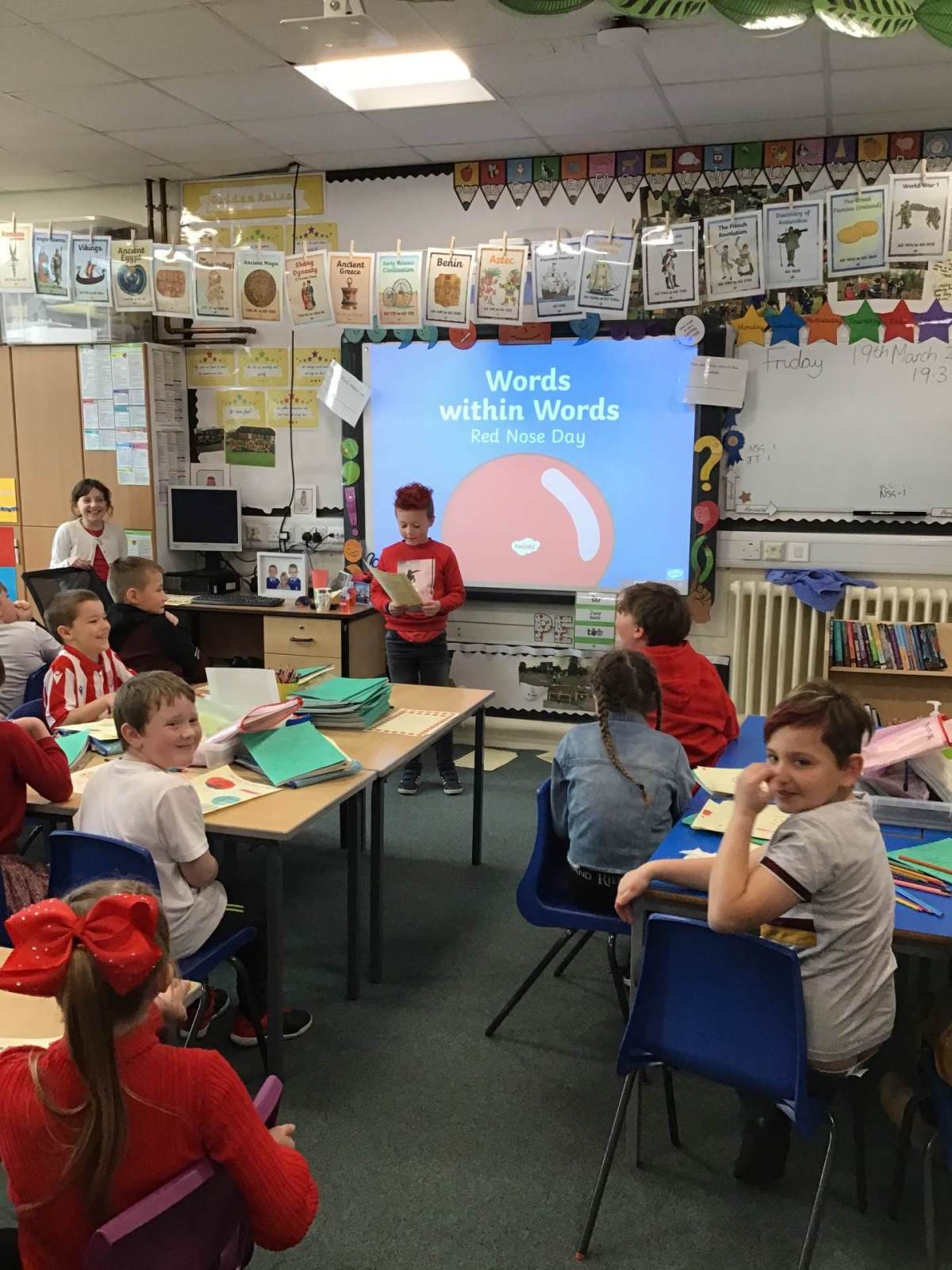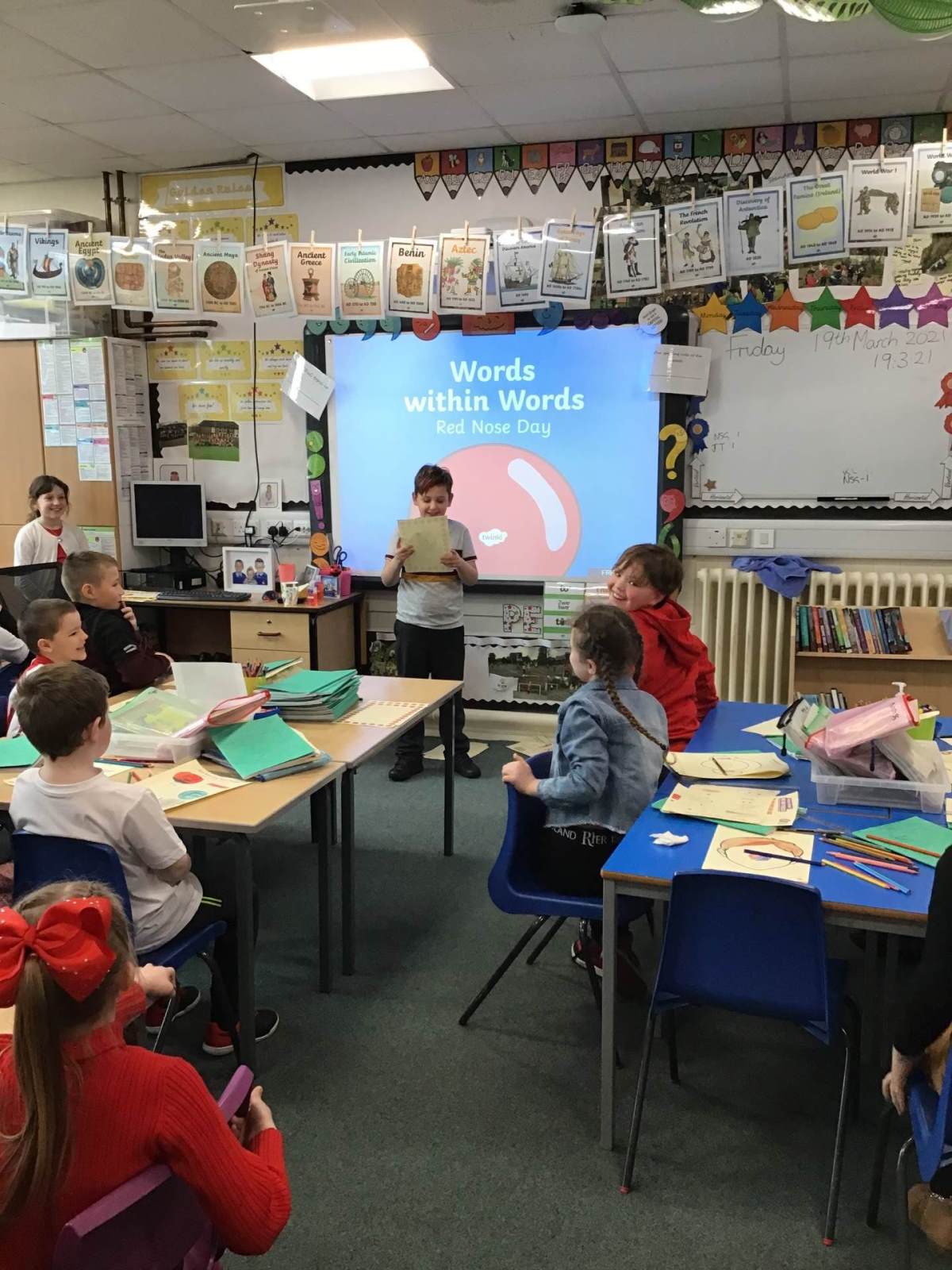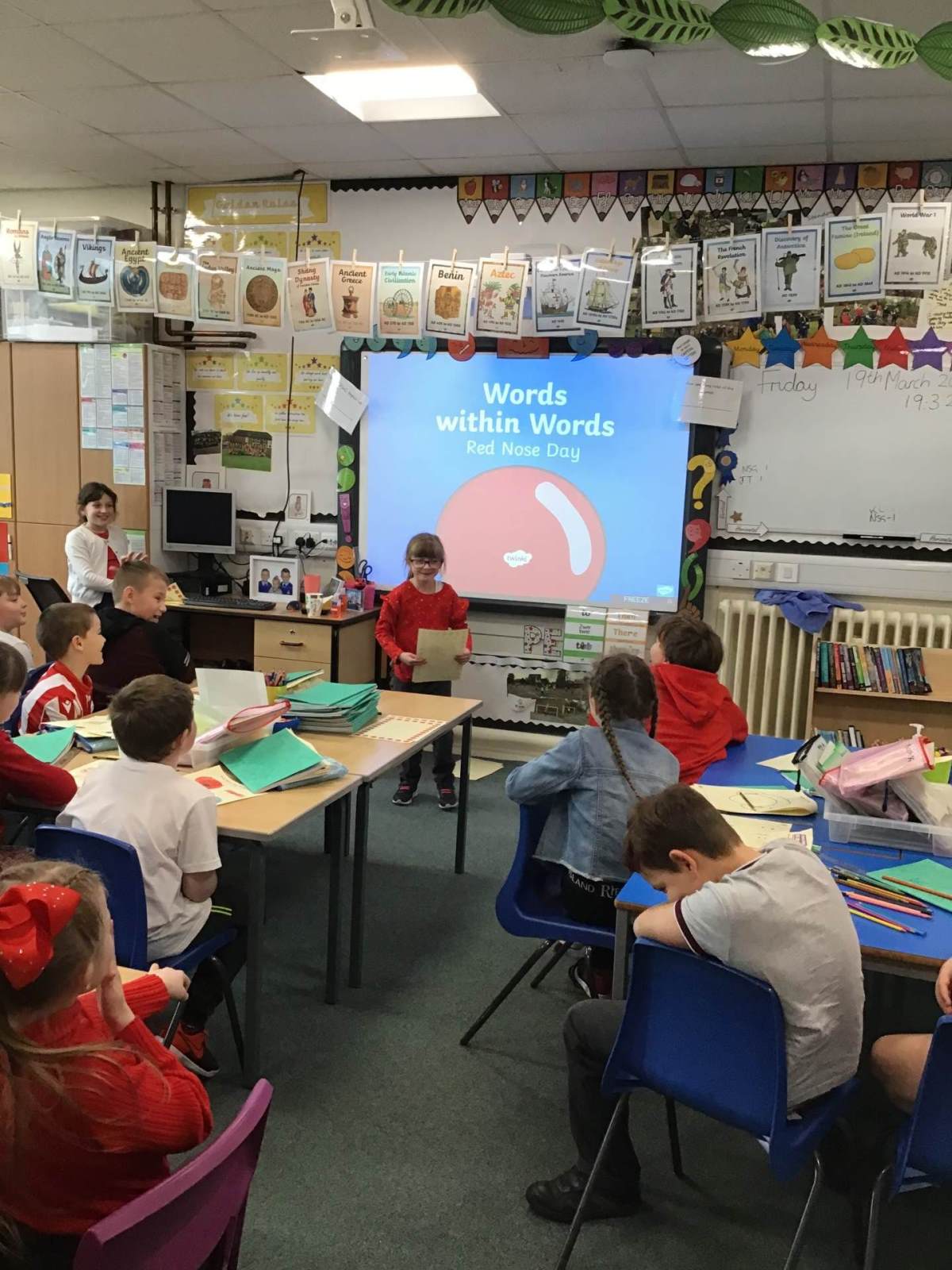 We have been working very hard to create PowerPoint Presentations about Climate Change. We began by researching the topic of Climate Change and used this information to plan our PowerPoint slides. When our plans were complete we spent time learning how to create a PowerPoint including:
. adding text to slides
. font styles;
. colour;
. background designs;
. copying and pasting pictures from the internet;
. saving and retrieving Presentations.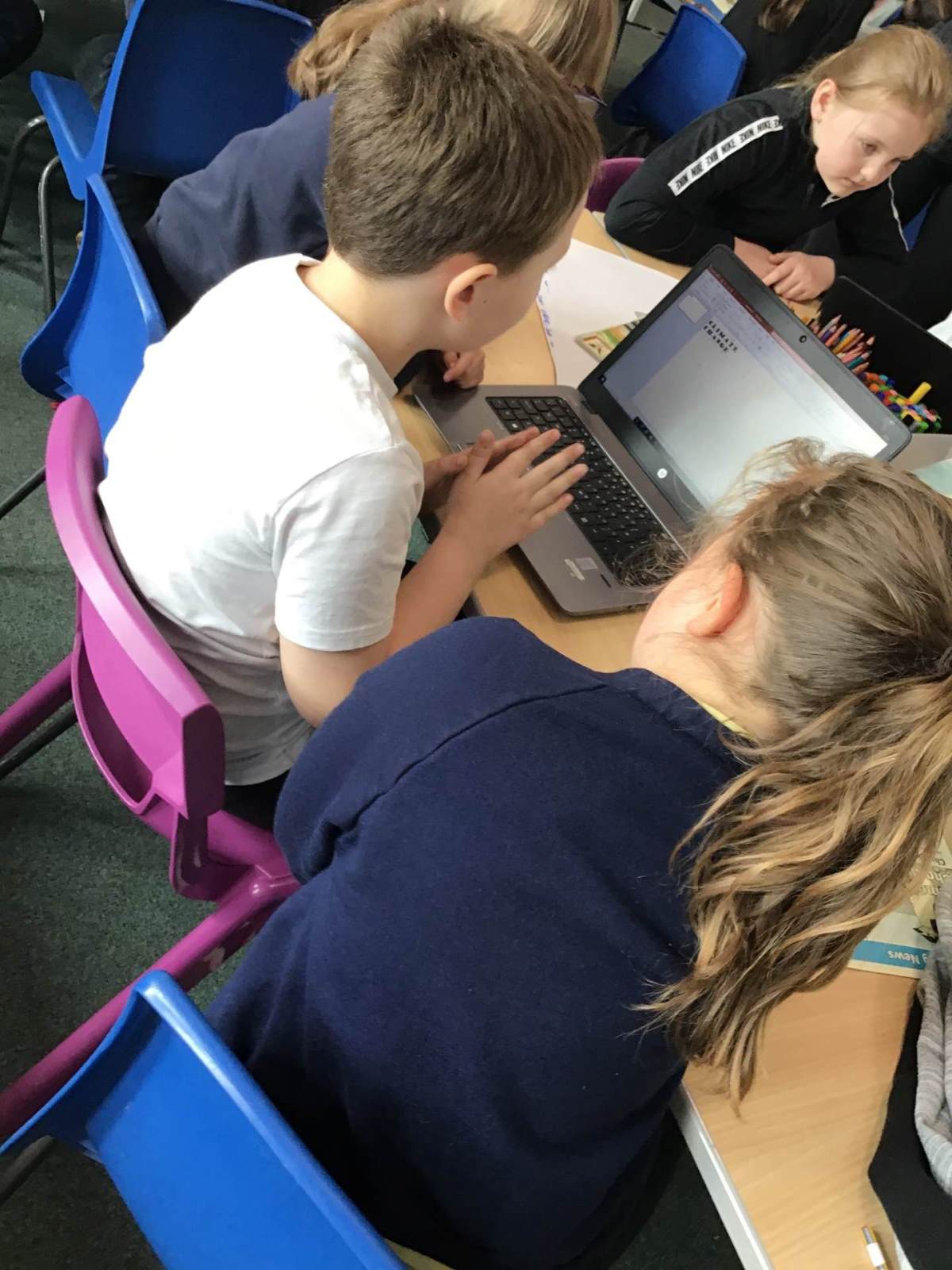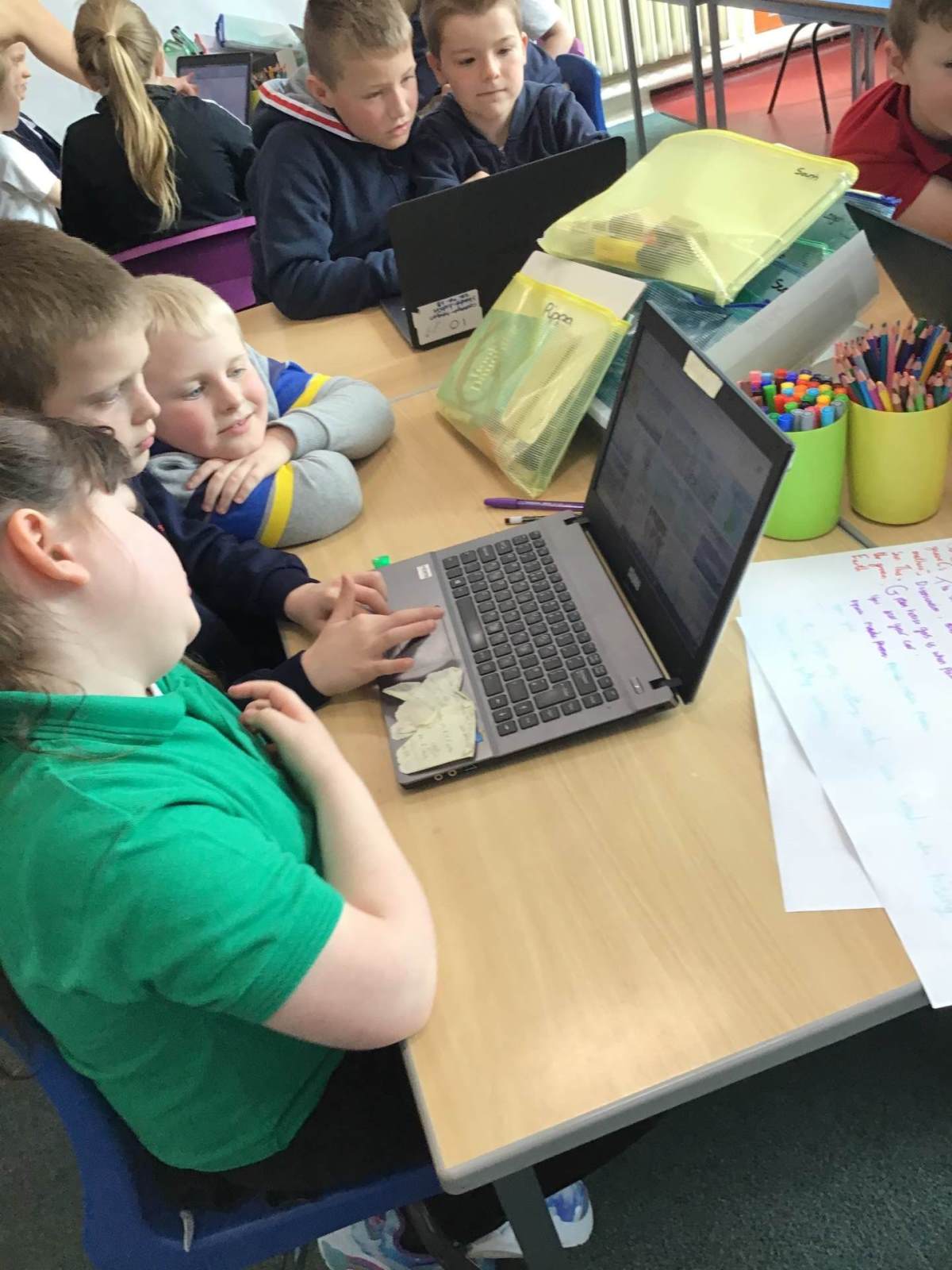 We had the most amazing time with Mr Mac and Mr B today taking part in team building activities and building shelters in the woods. Mr B let us lie in his hammock and imagine we were in a jungle sleeping in a tree.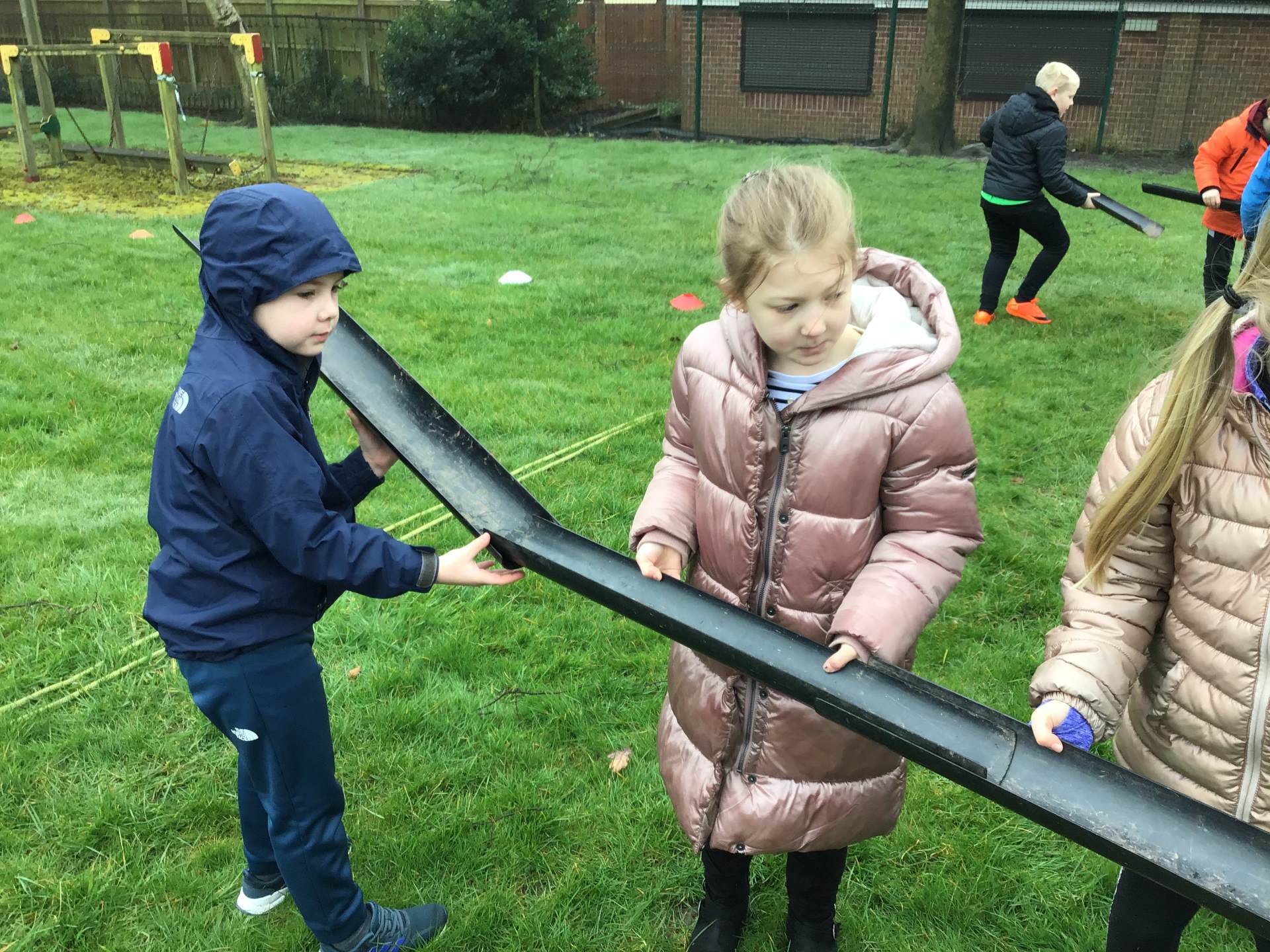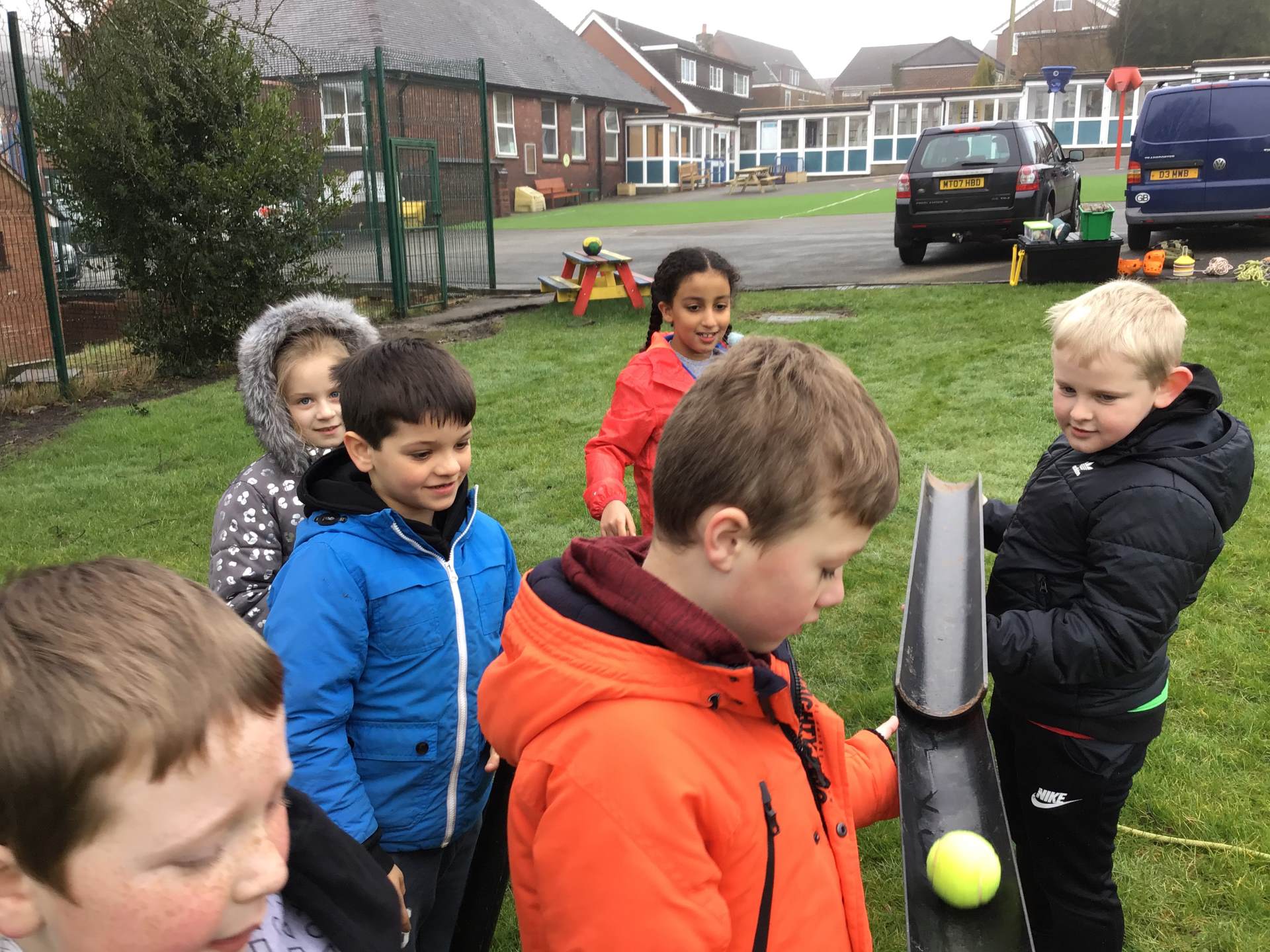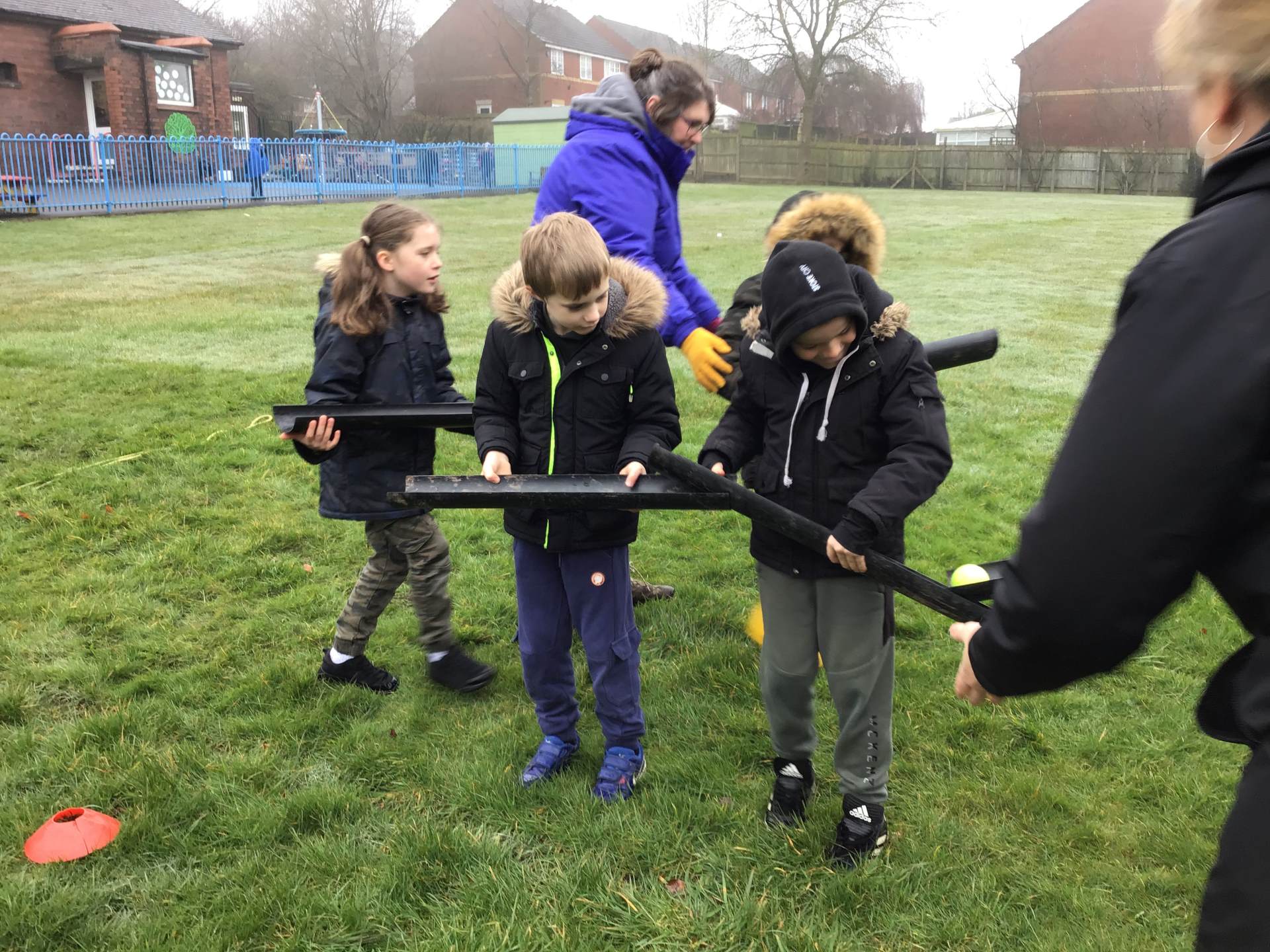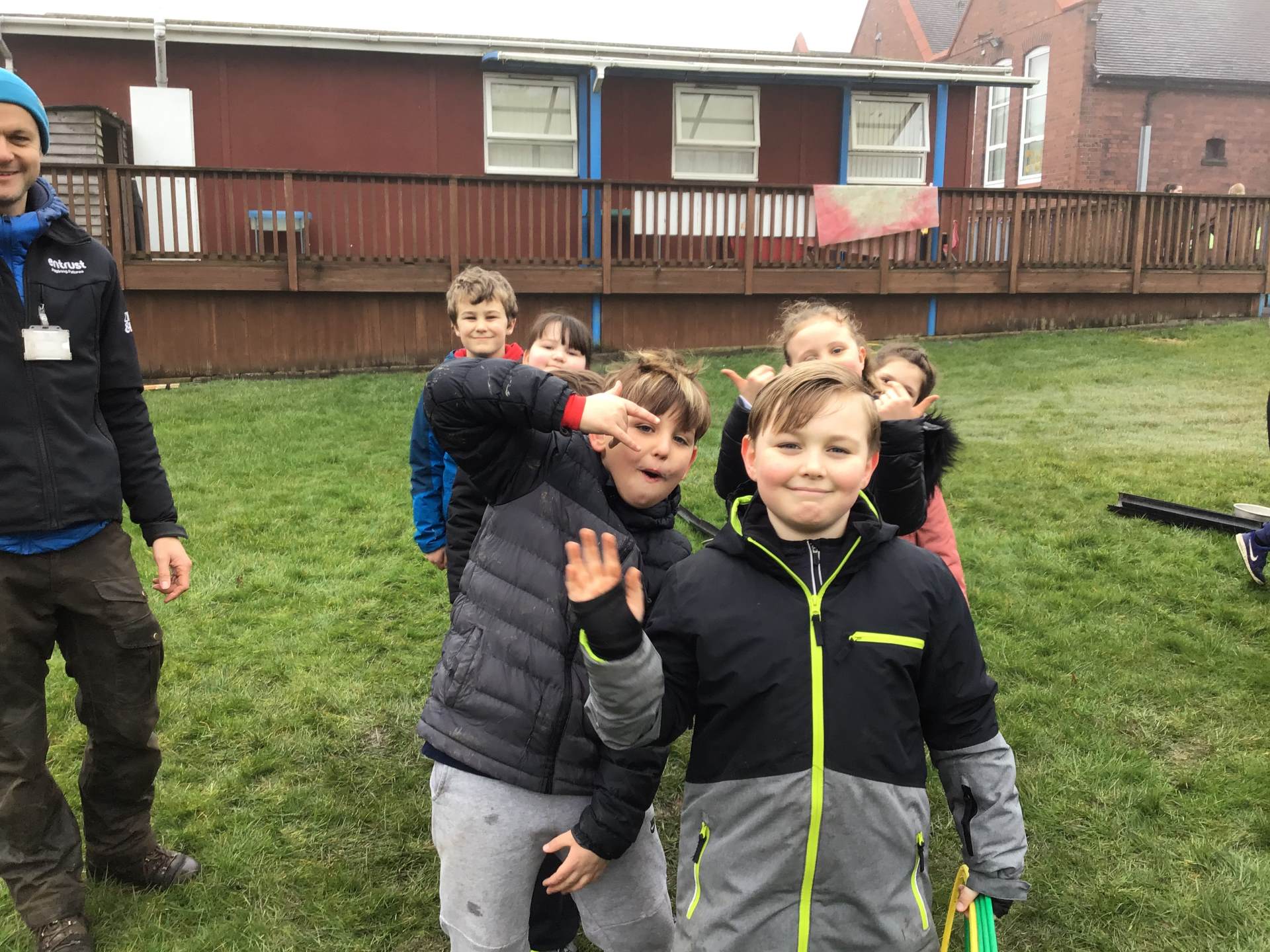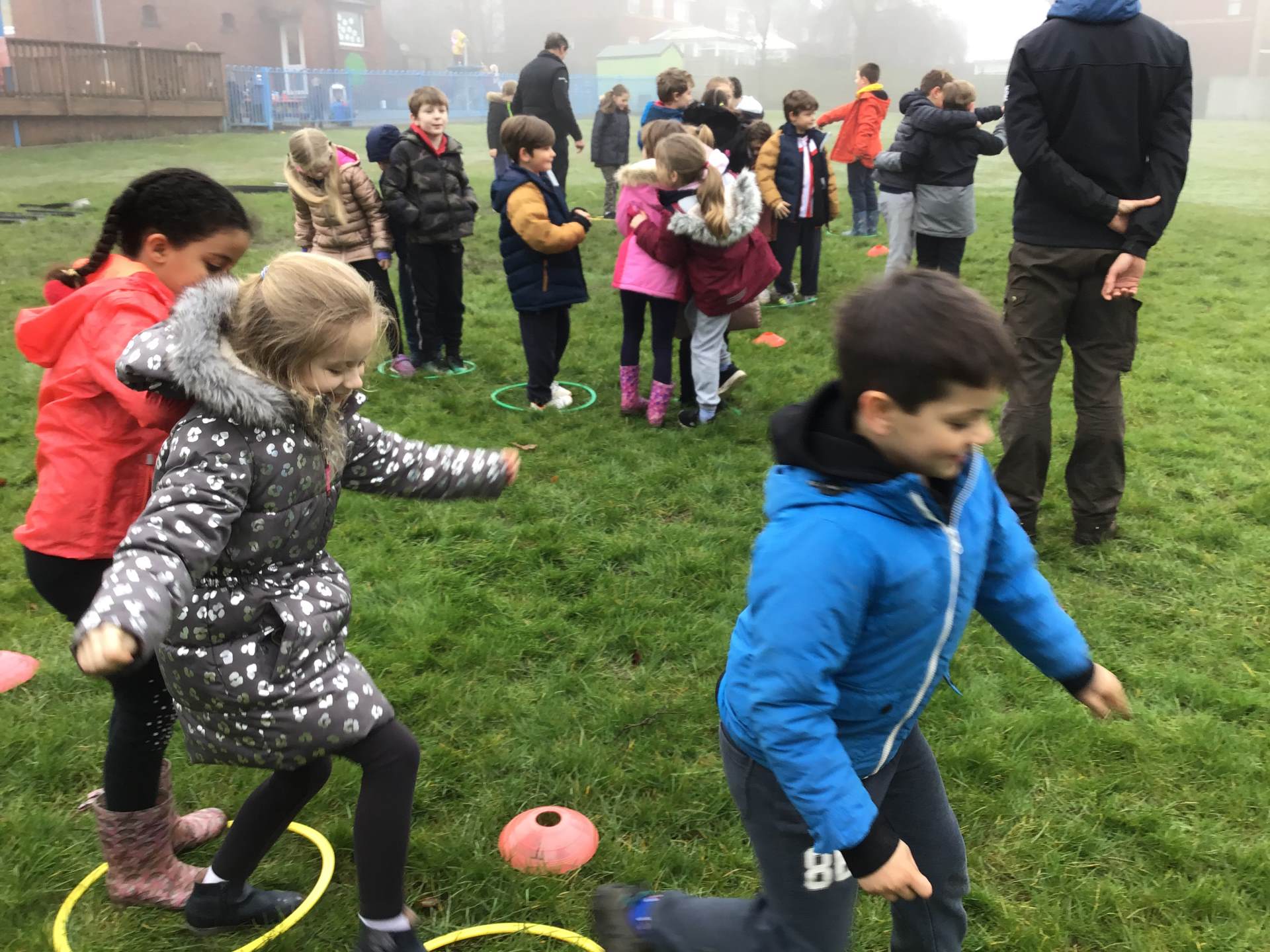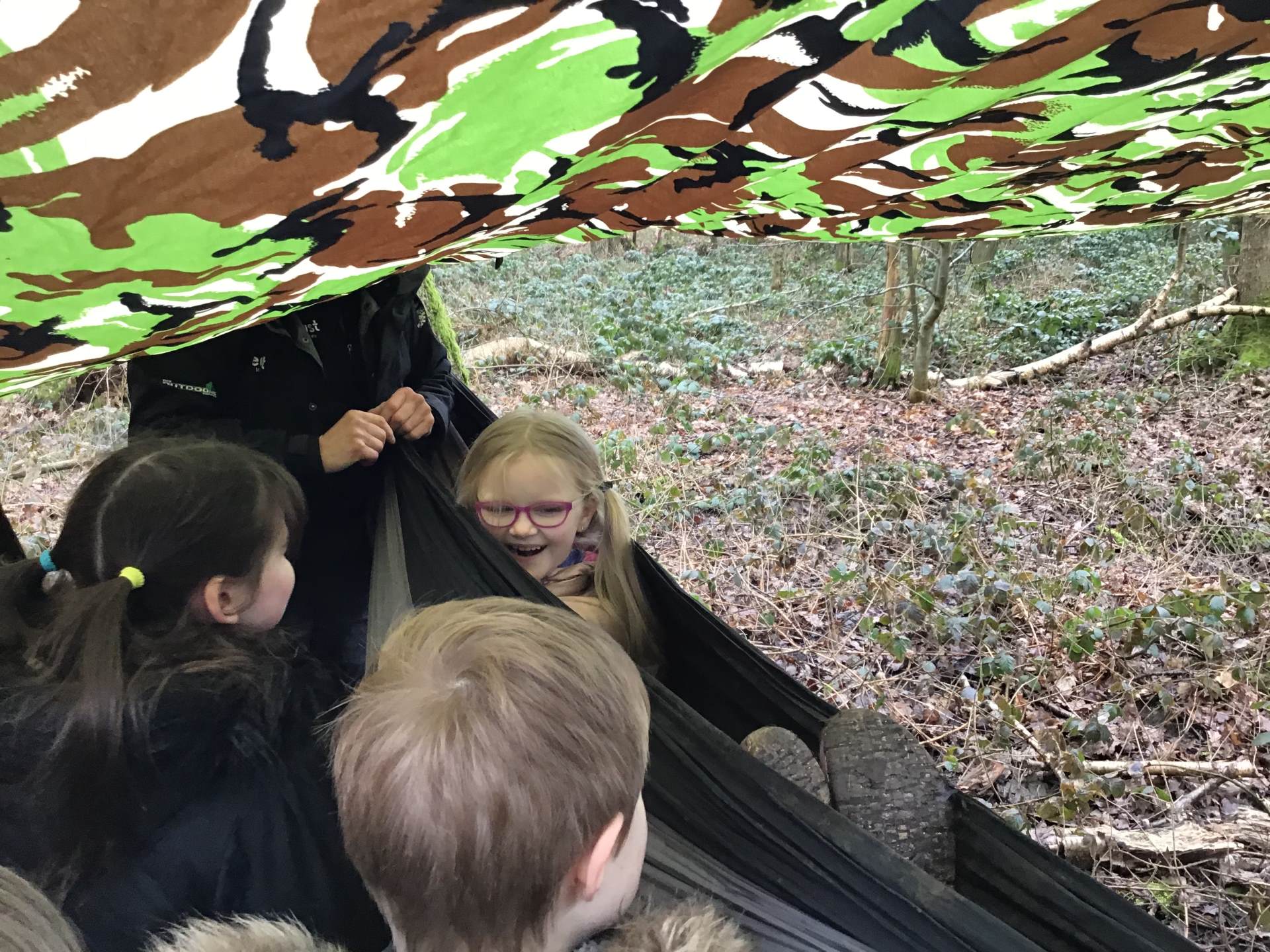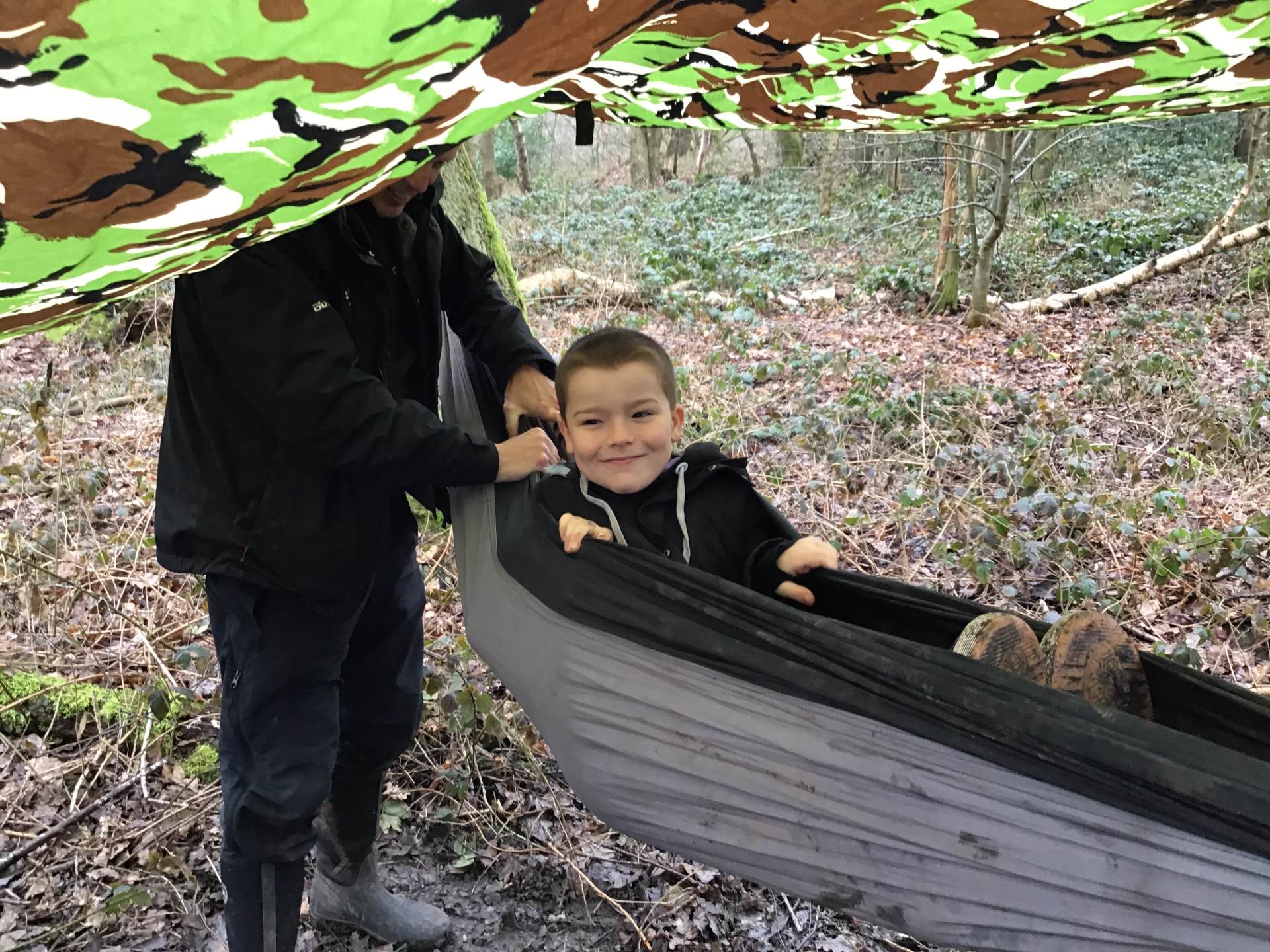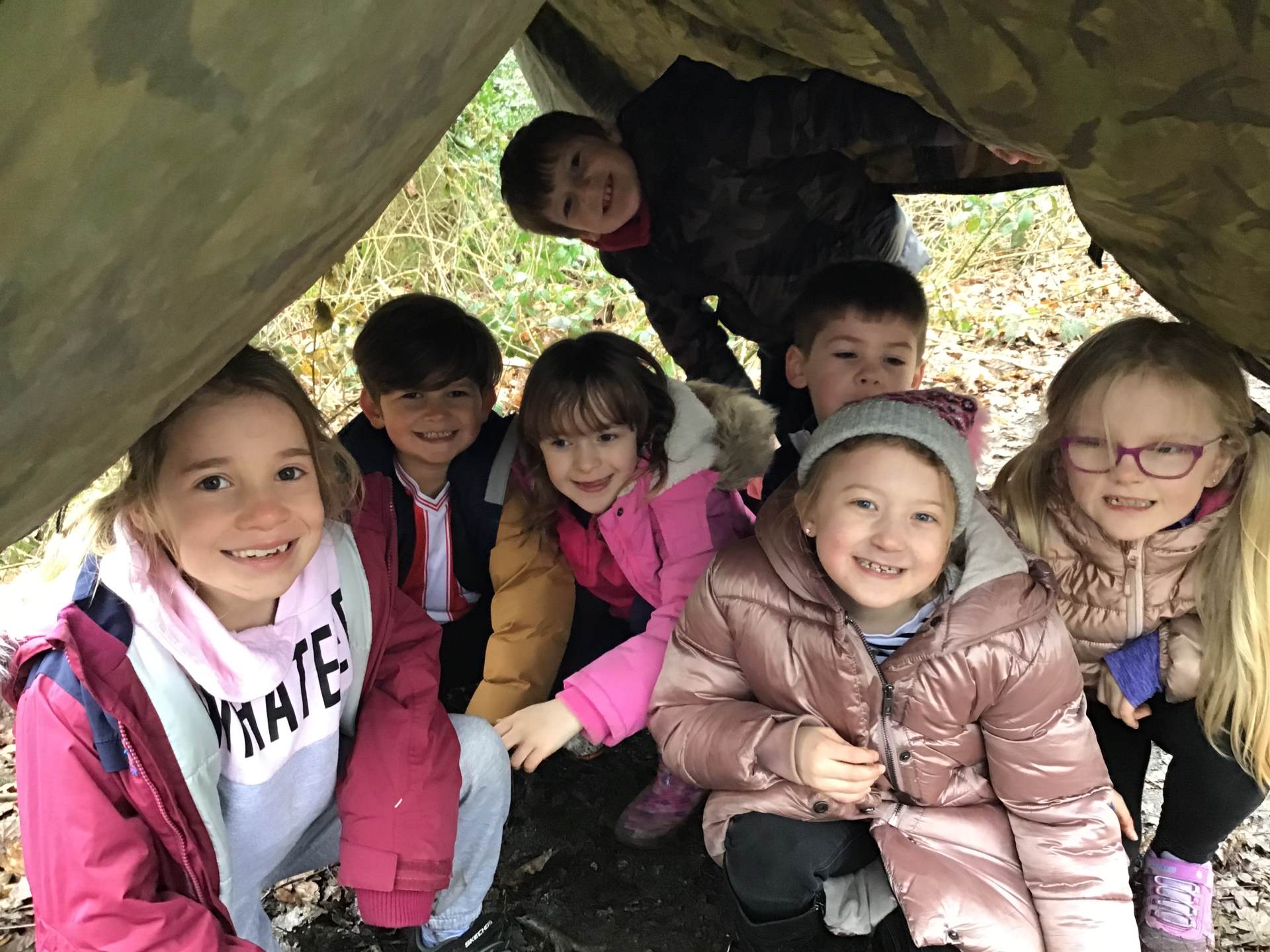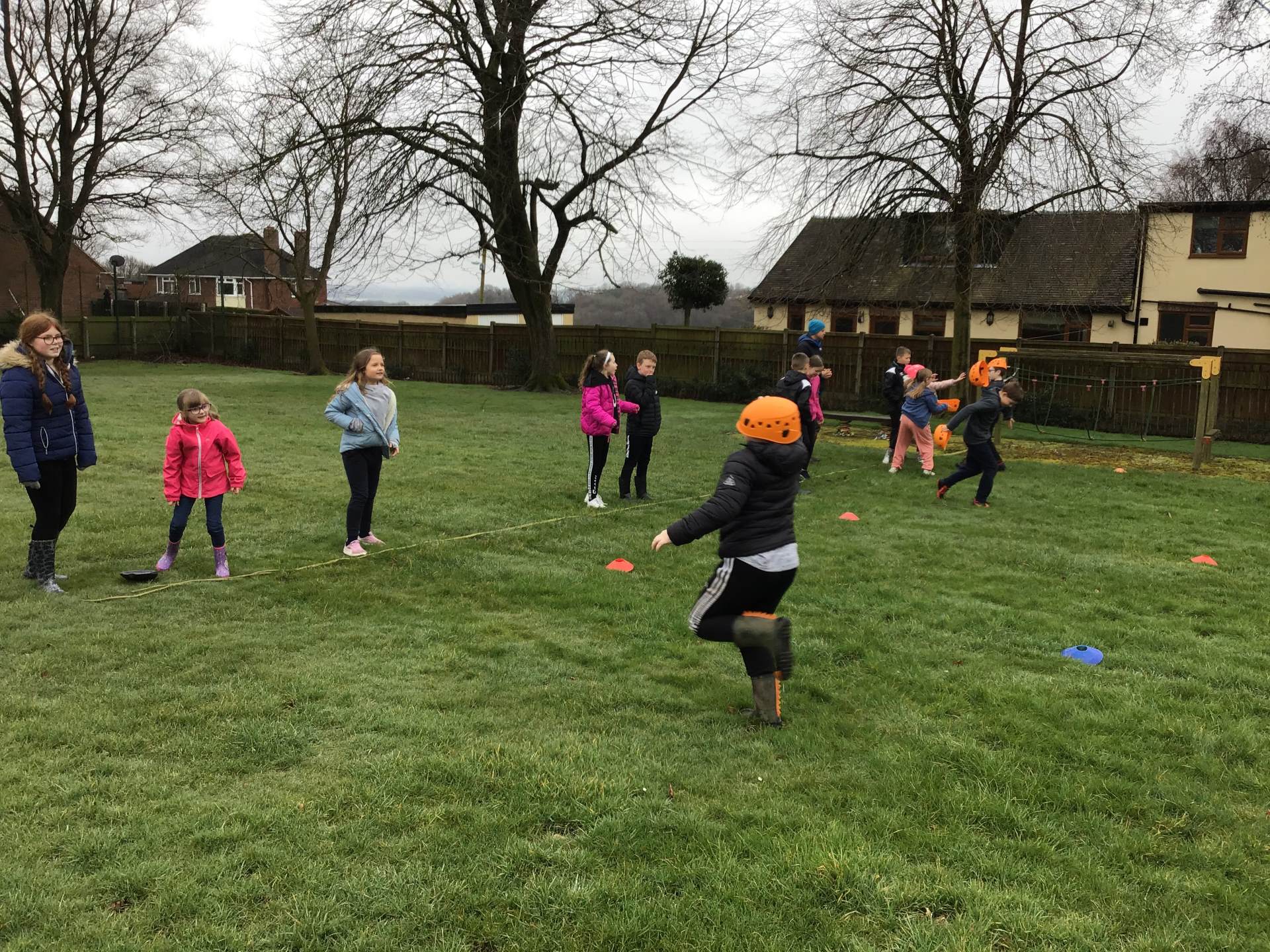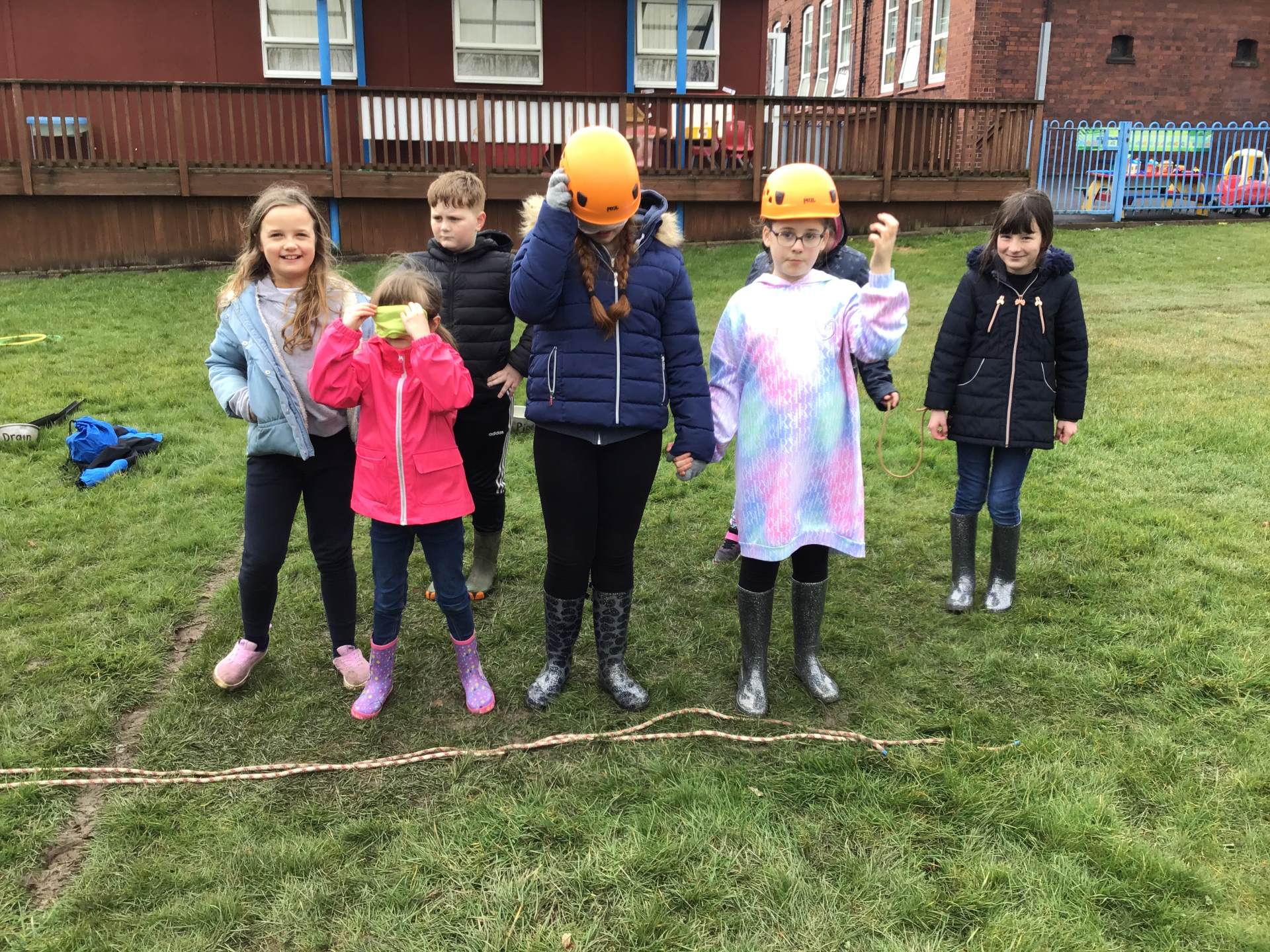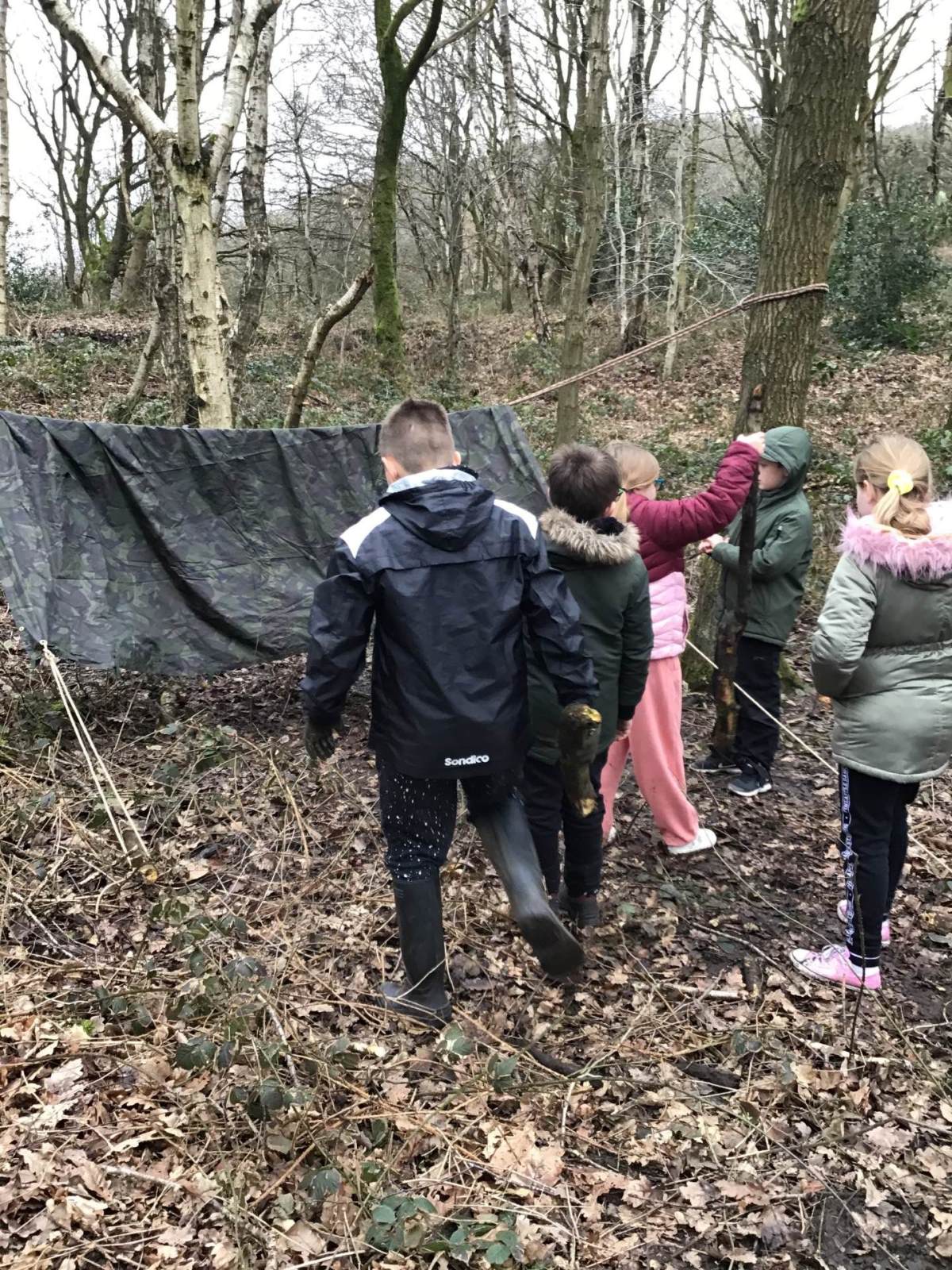 We have been sewing sweet pea and lavender seeds today. We have also sewed a variety of wild flower seeds. We will be observing the seeds growing as part of our science and topic learning and will measure the growth of the plants on a weekly basis as part of our maths learning.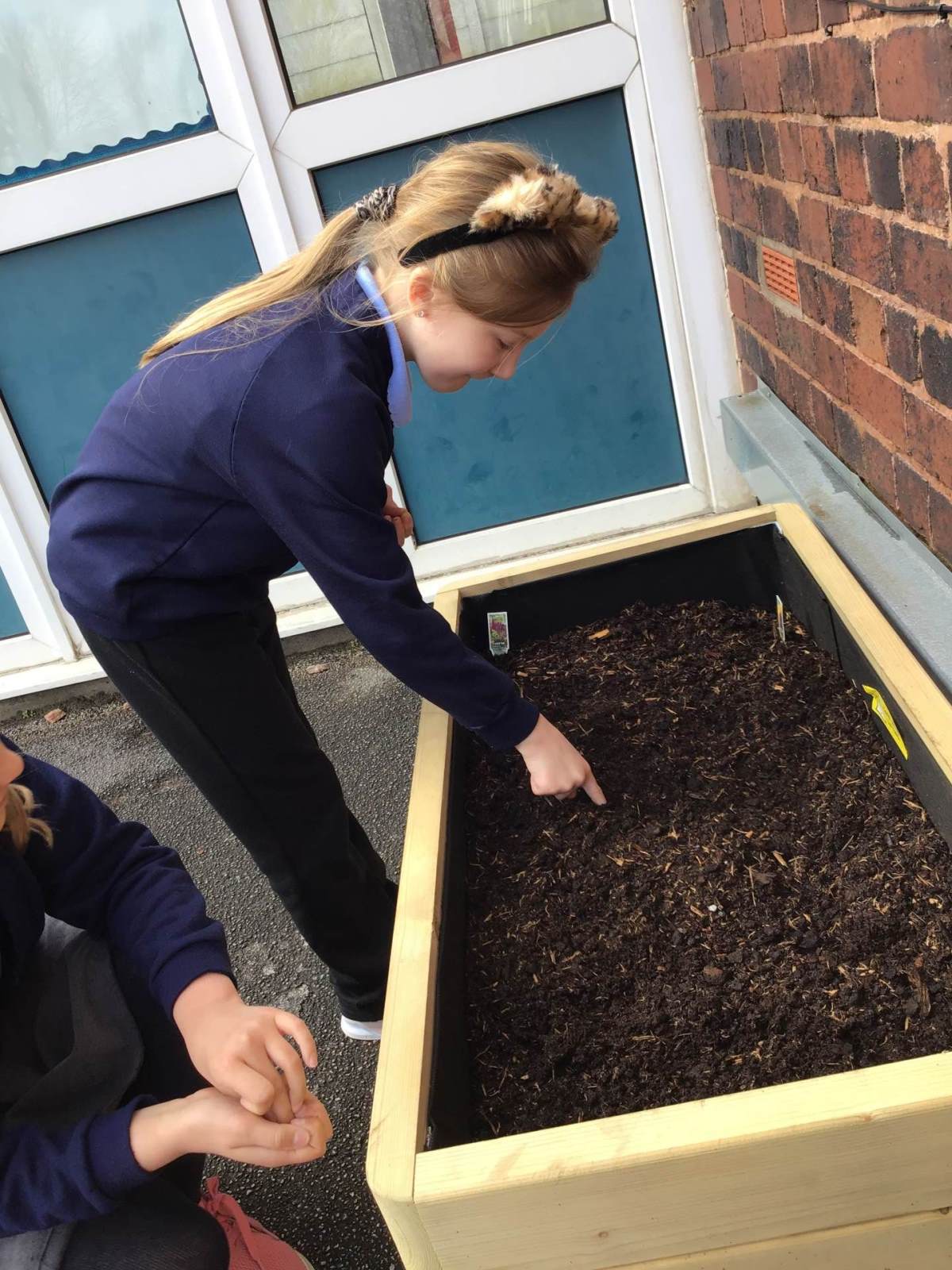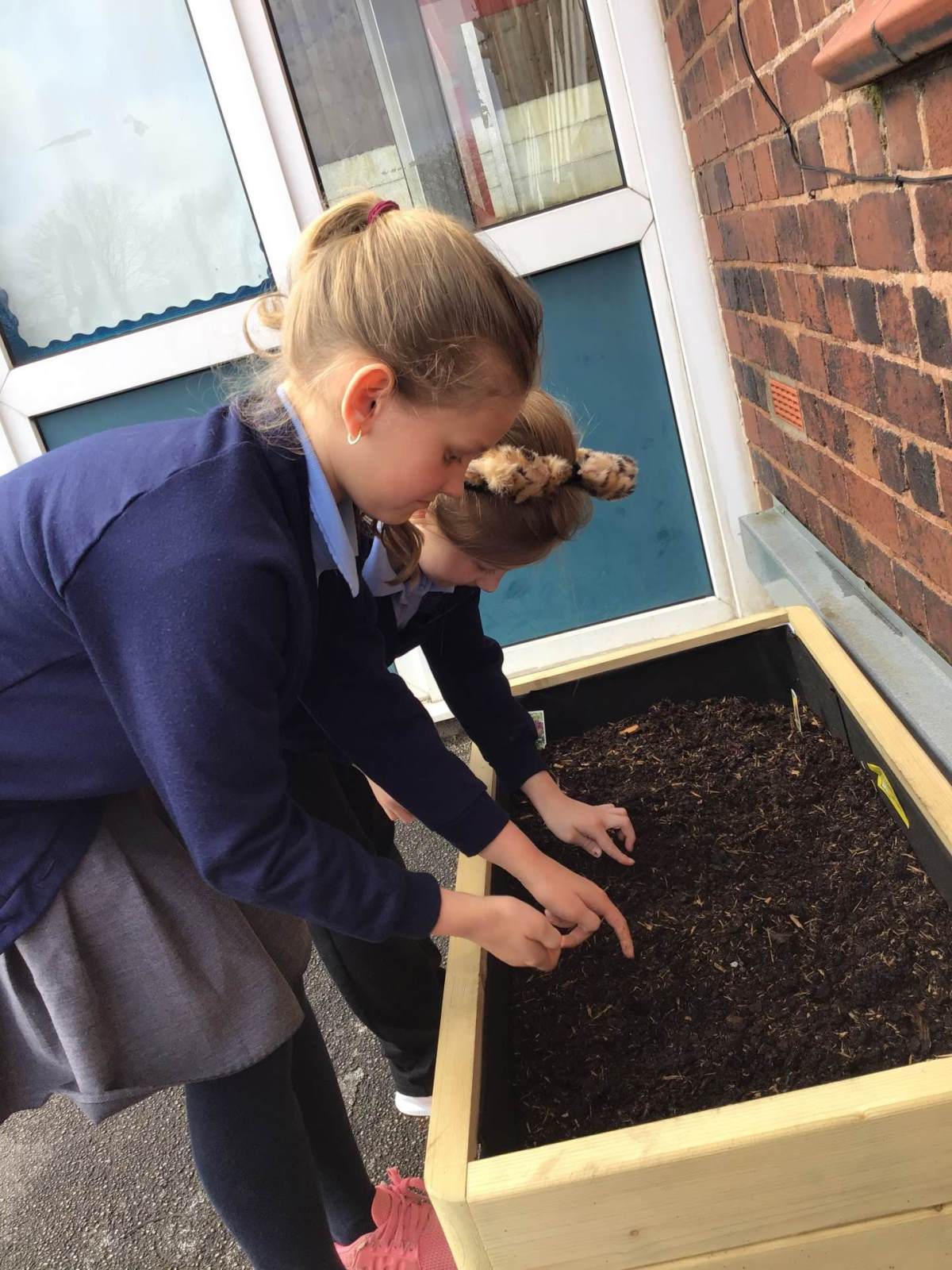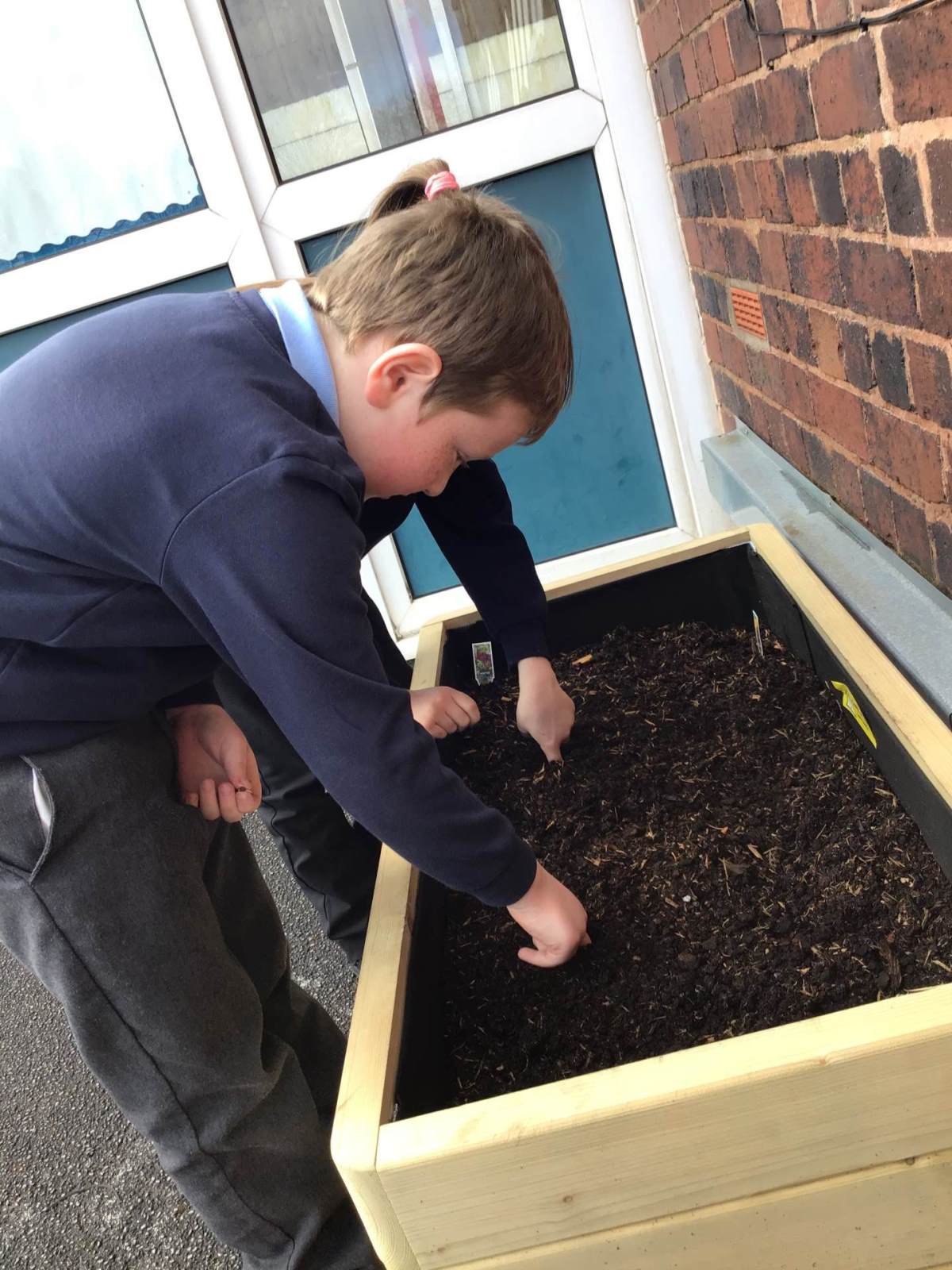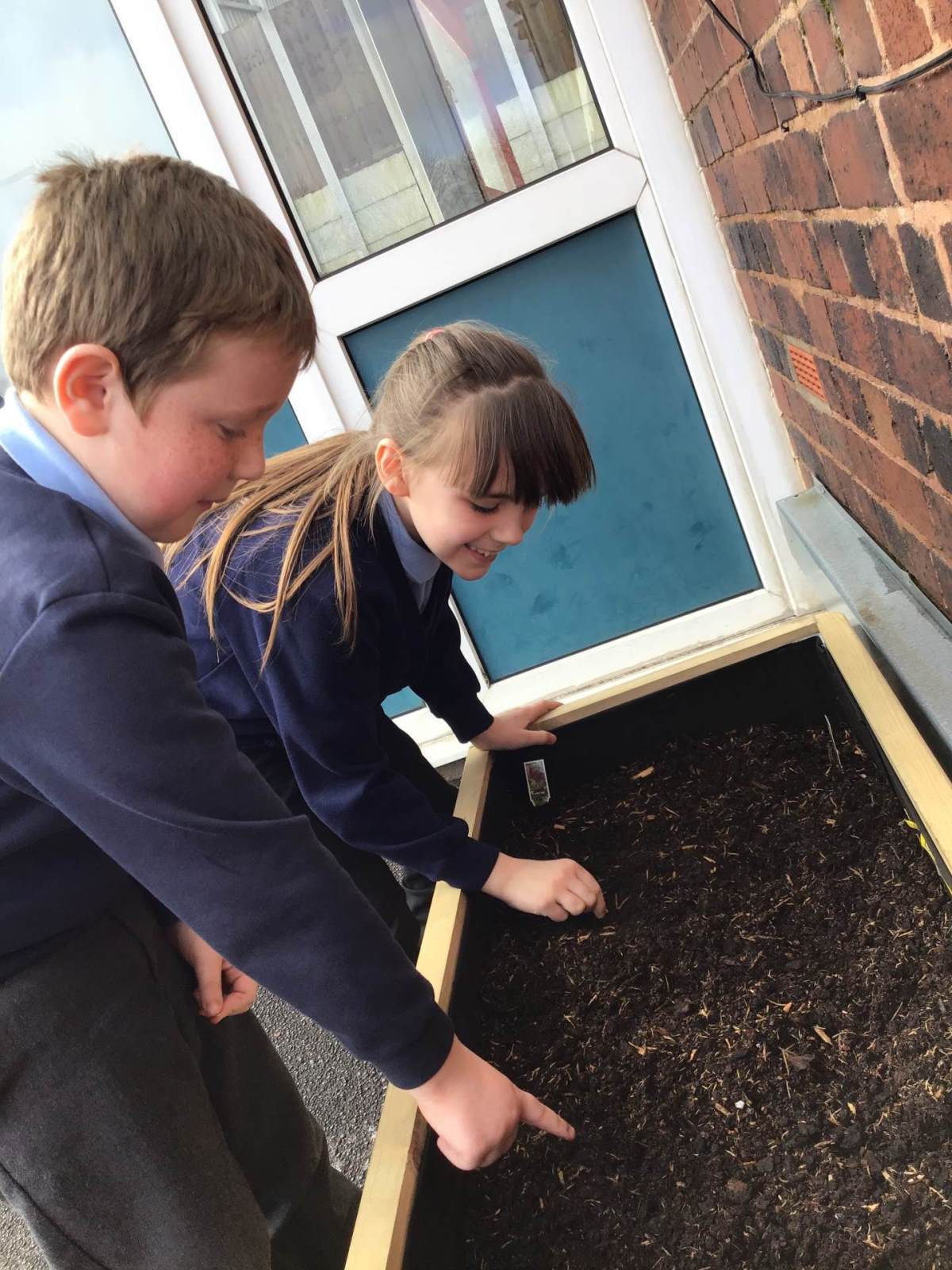 Take a look at our AMAZING persuasive posters. We have also written a persuasive letter in English to persuade people to stop deforestation and the extinction of the World's rainforests.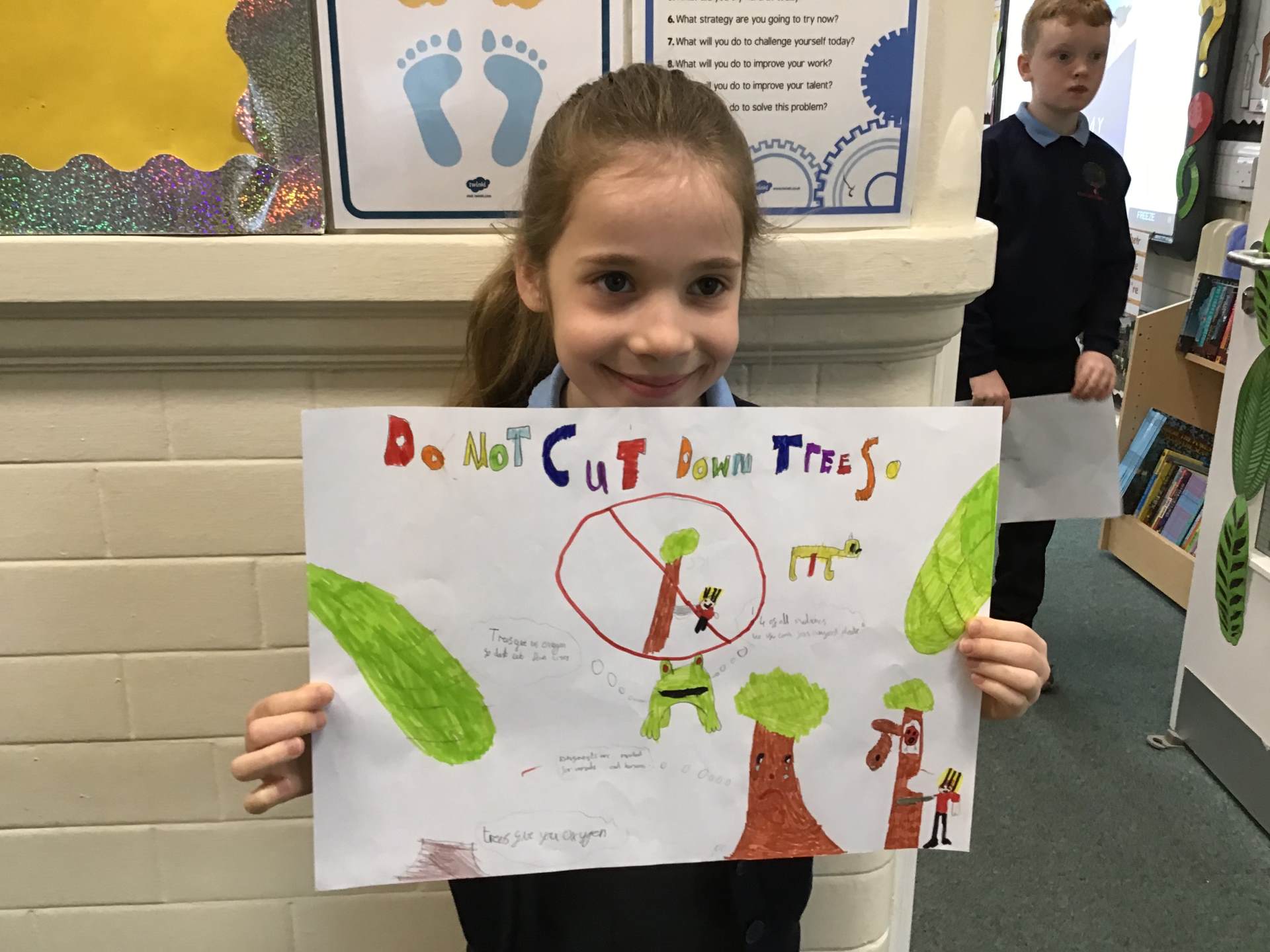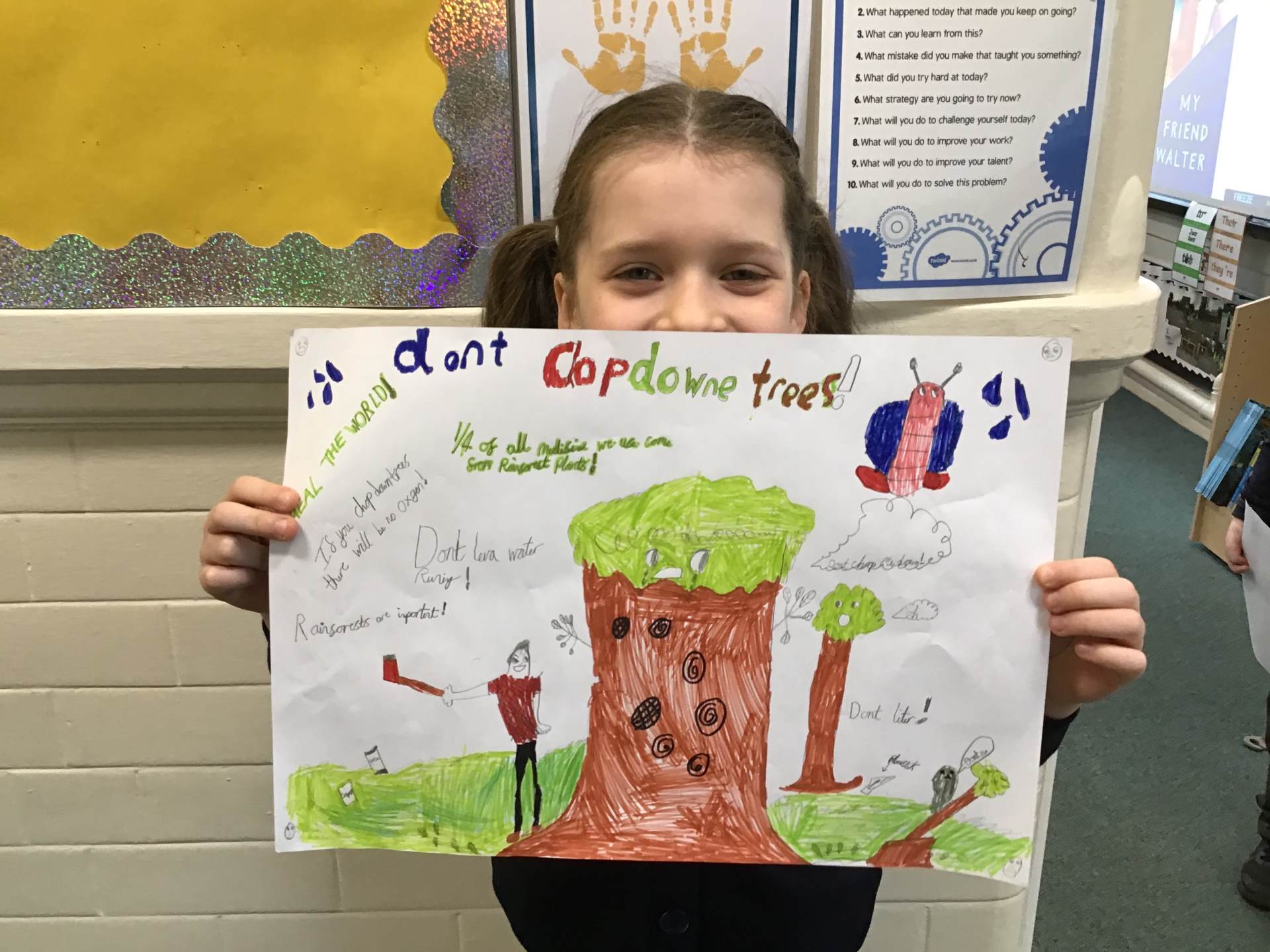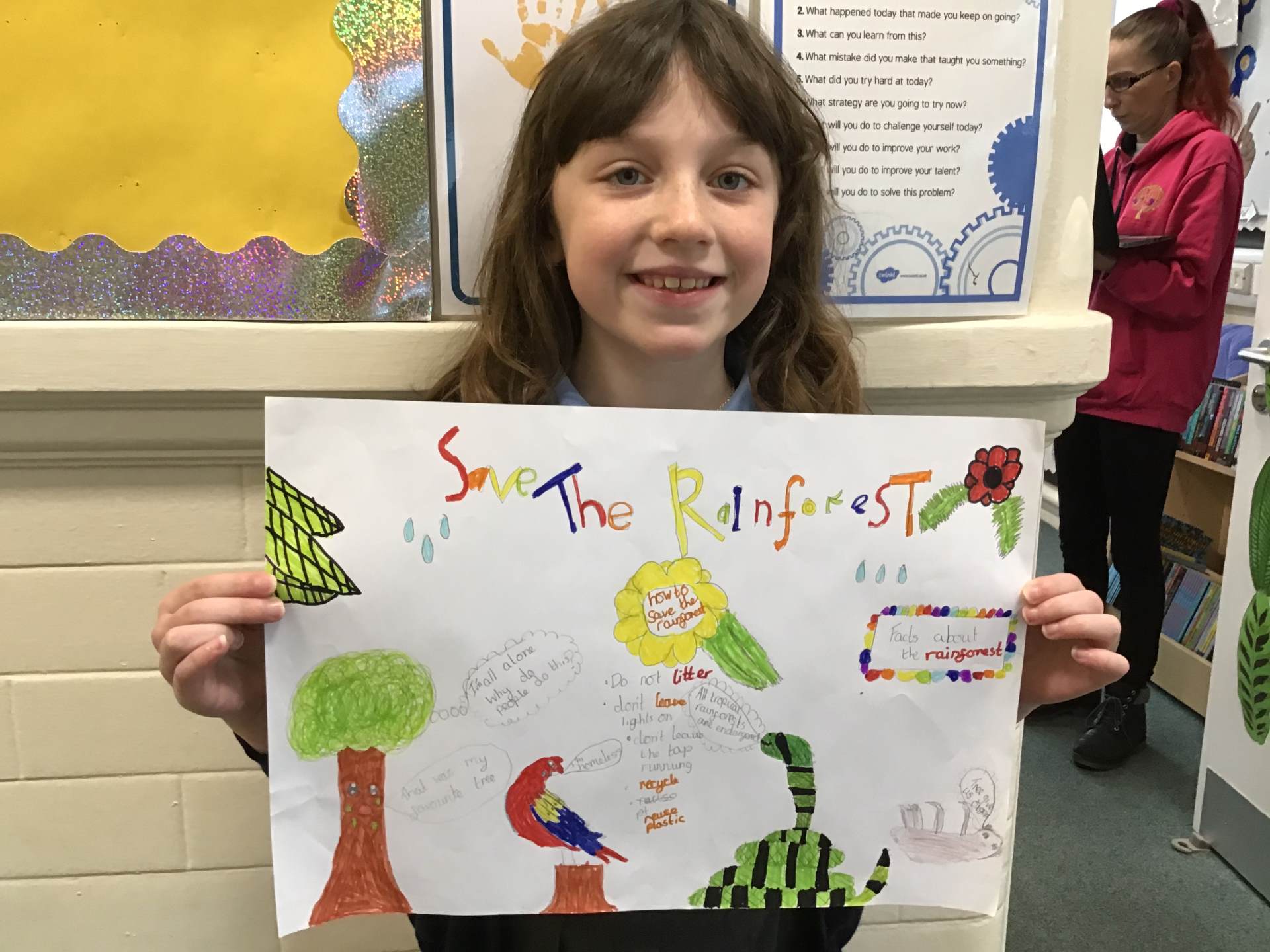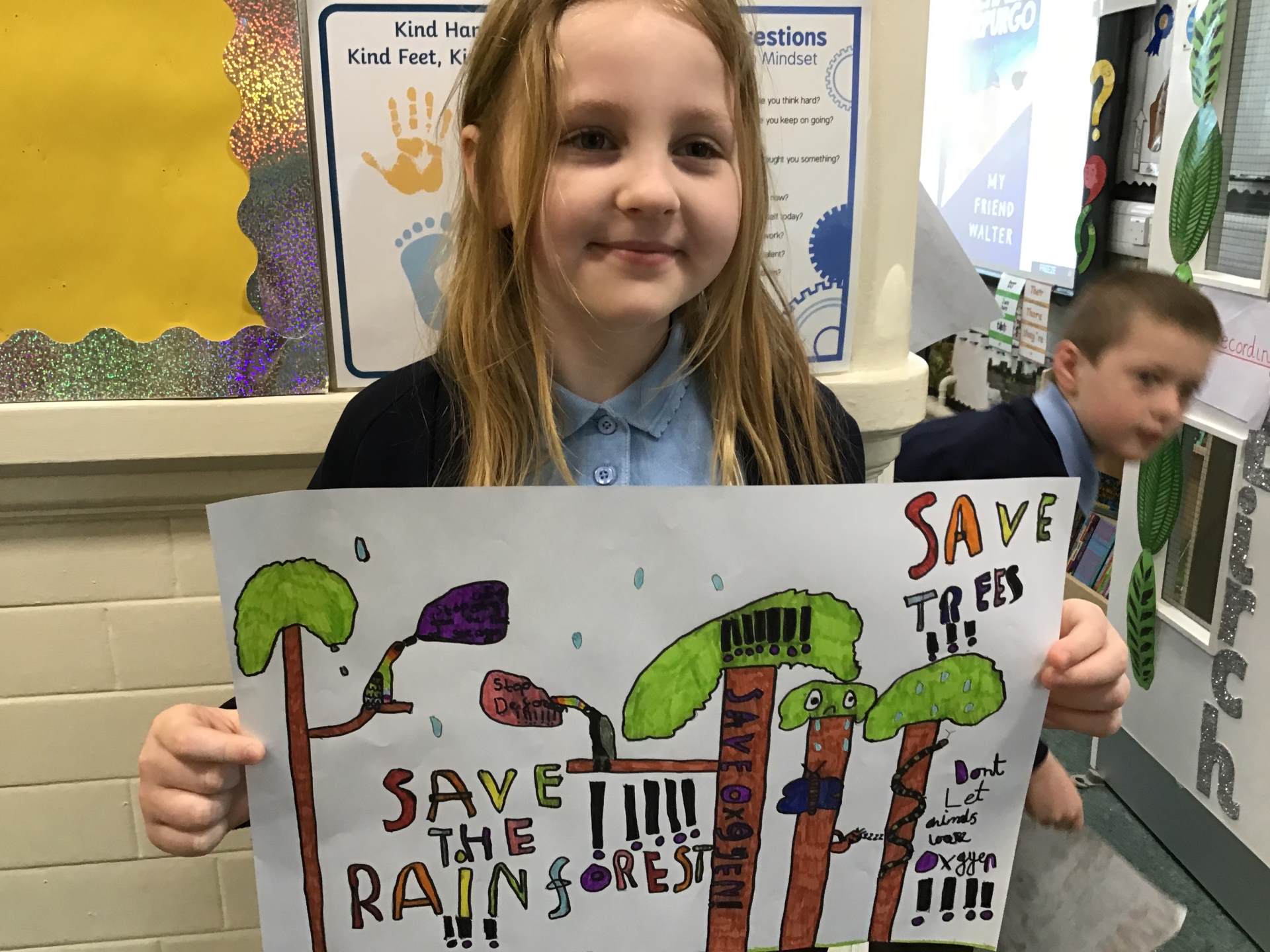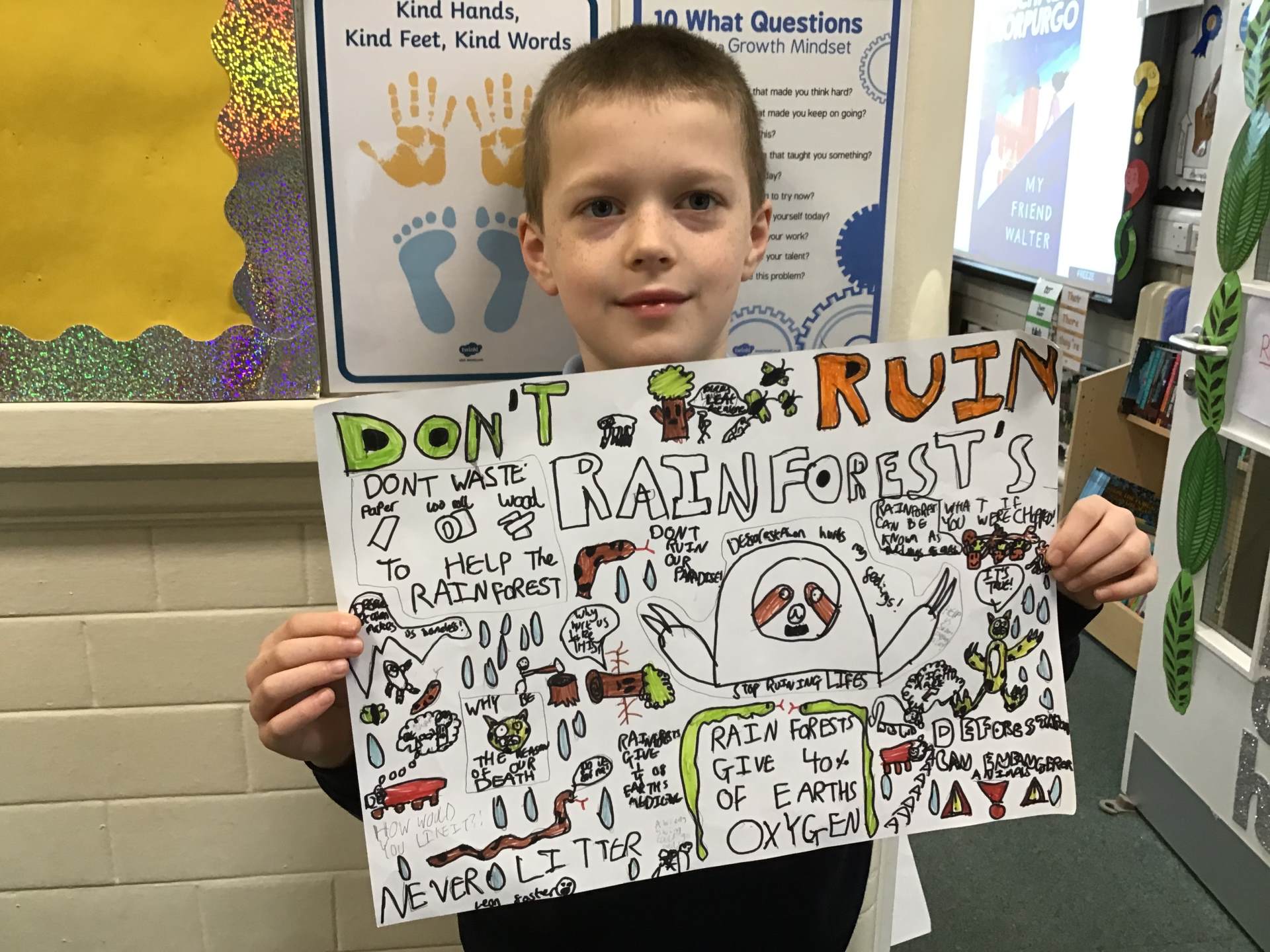 We celebrated Valentine's Day today by making cards for the people we love and care about and we thought about how we can do this every day. We wrote some amazing Acrostic poems.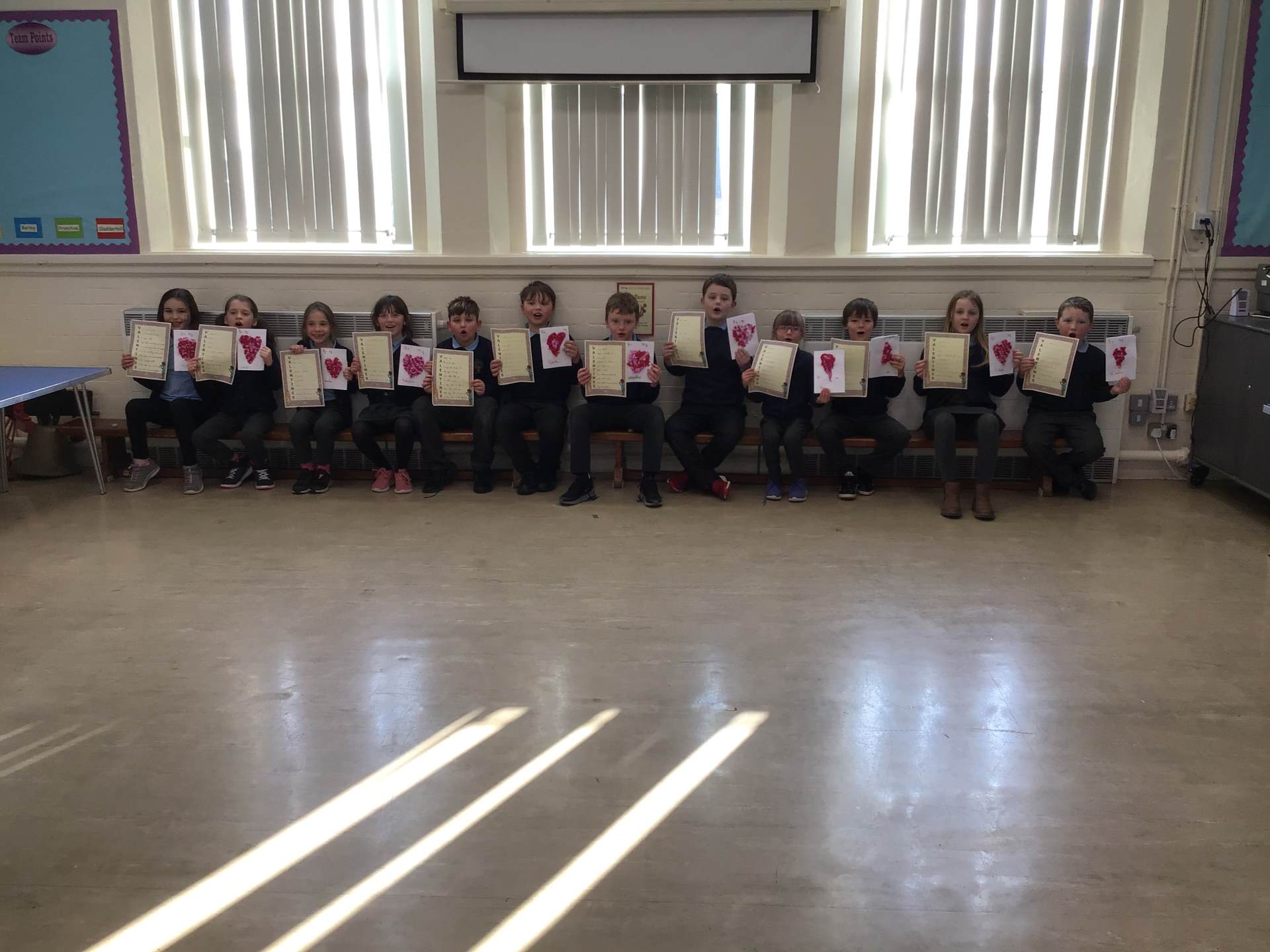 We have been working hard at home and in school to draw Rainforest animals using different art skills and techniques such as shading. We have learned about which layer of the rainforest different animals live in and why.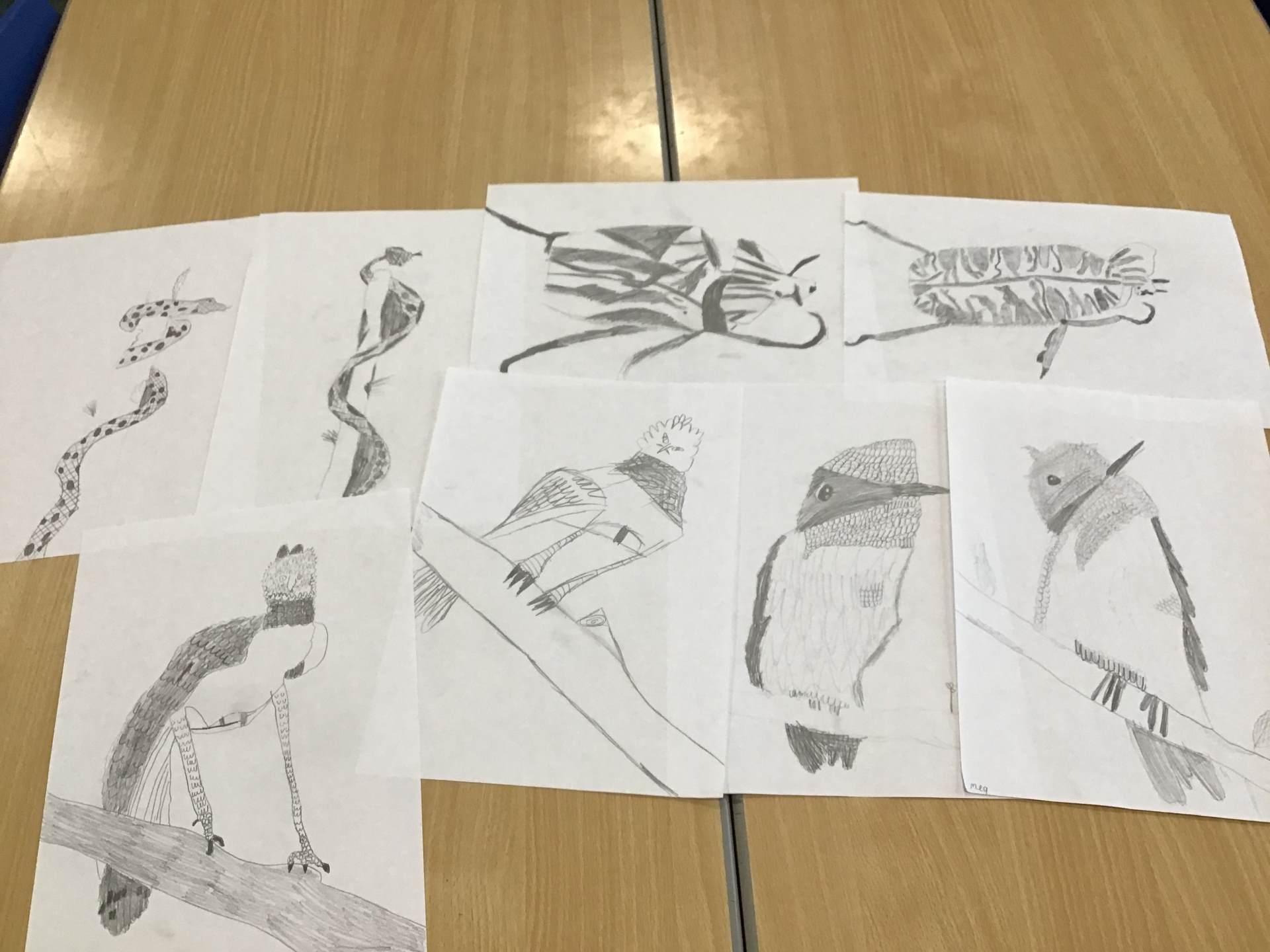 Take a look at us completing one hundred punch punch kicks in memory of Captain Sir Tom Moore. We also completed one hundred star jumps. What one hundred things have you been doing at home to commemorate Captain Sir Tom Moore?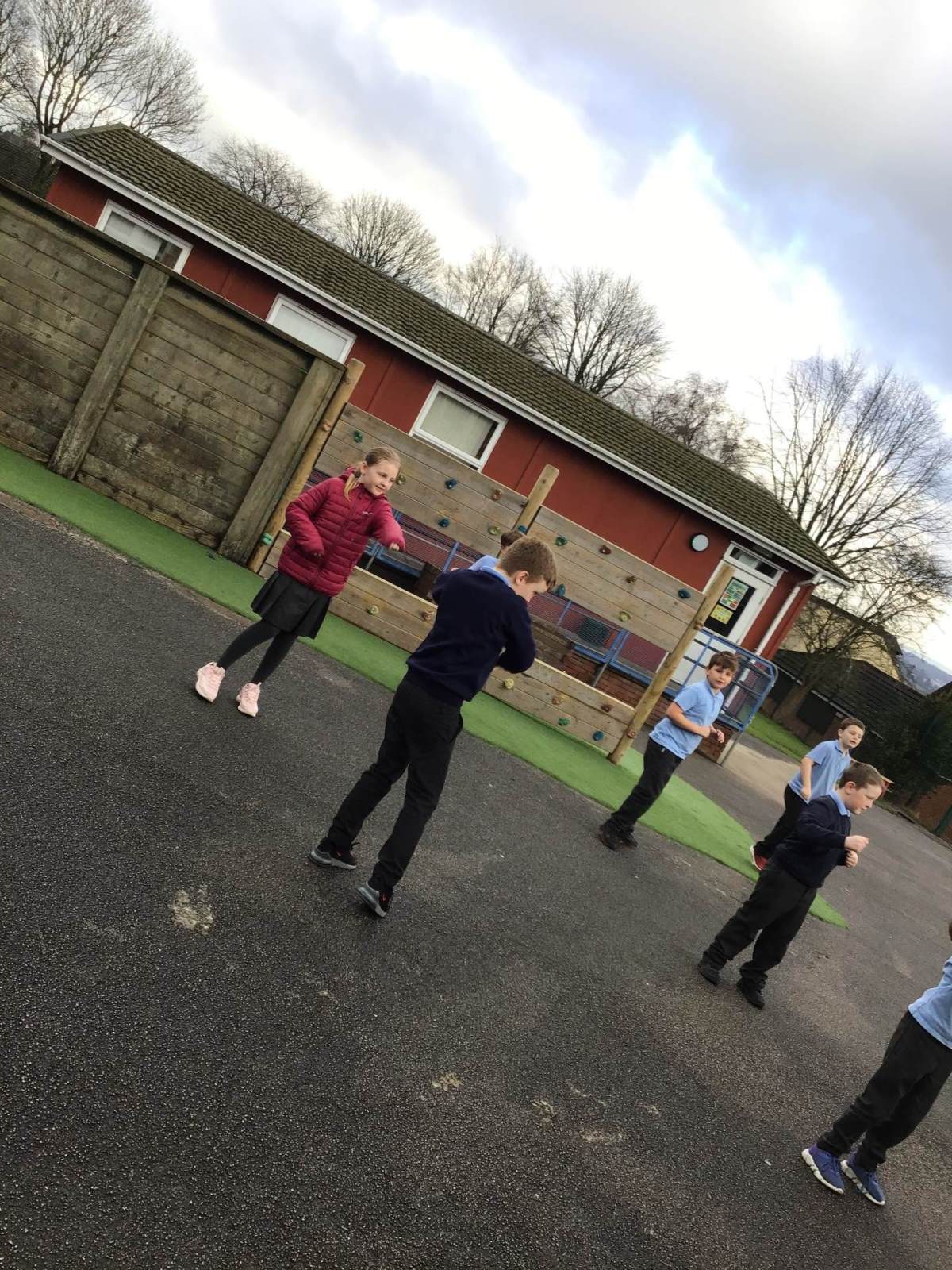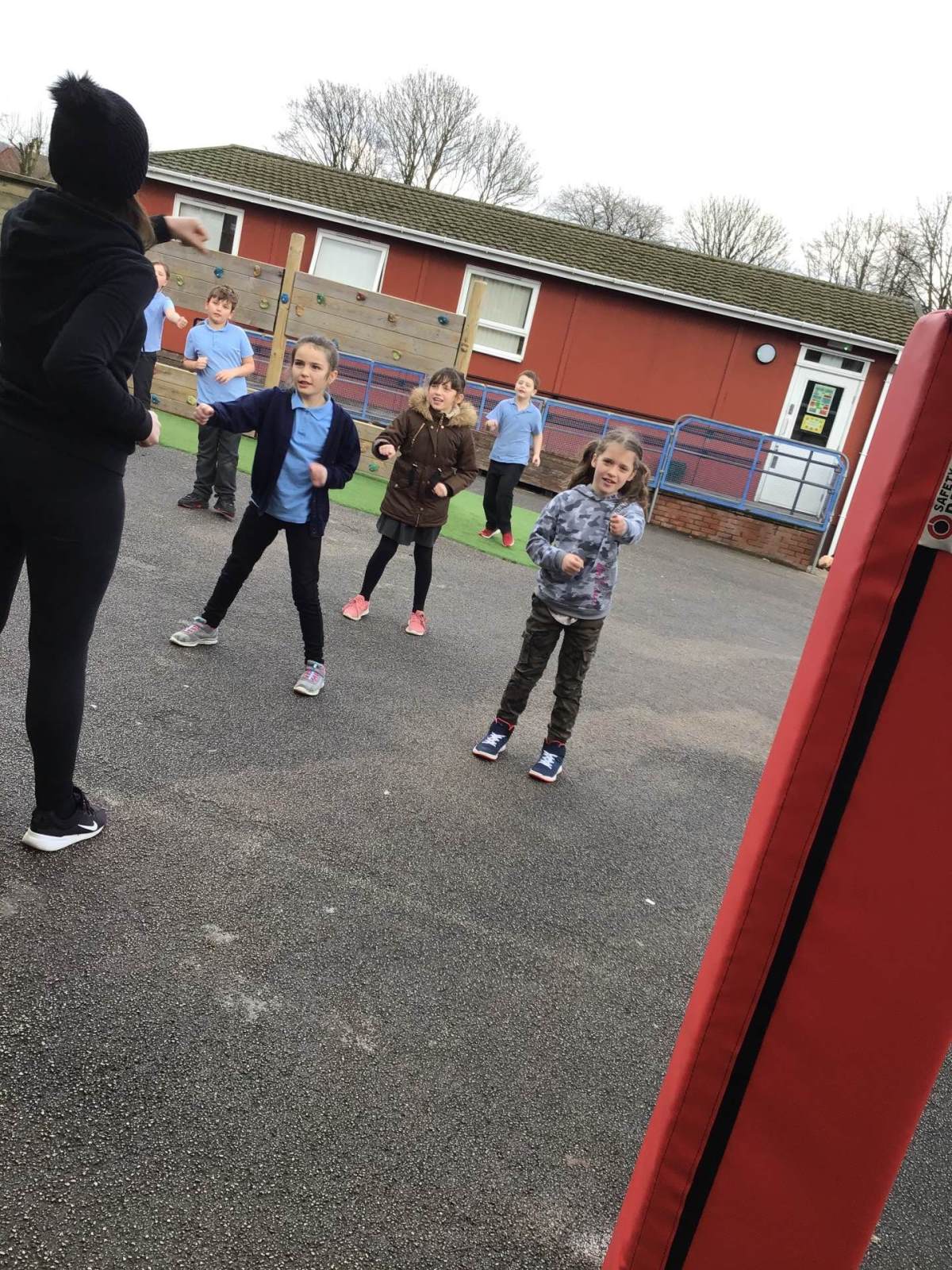 Silver Birch have been running twenty laps of the school playground and completing one hundred squats a day to raise money for our WONDERFUL NHS. So far we have raised an amazing £684.16. We would like to kindly thank everyone that has donated.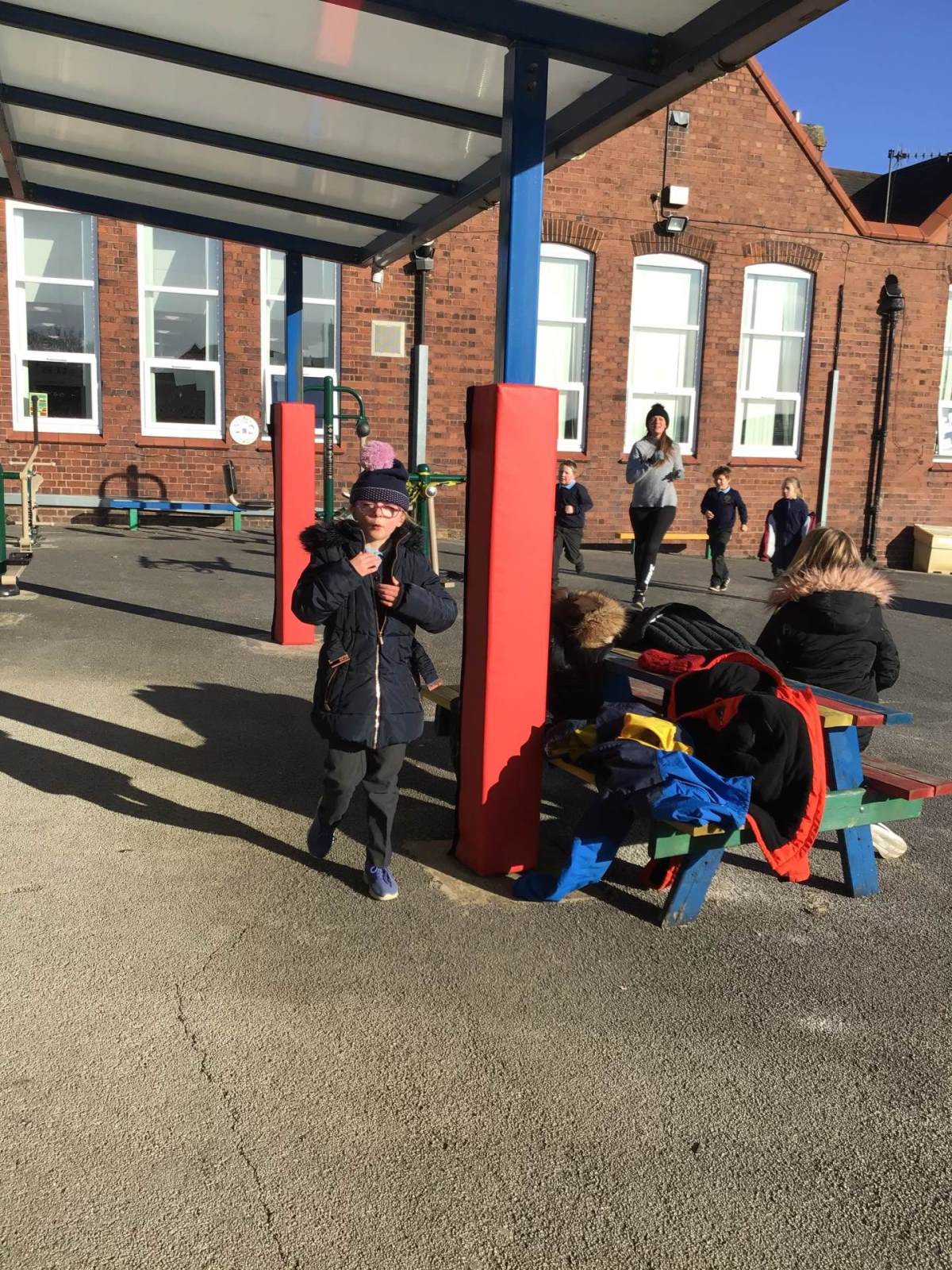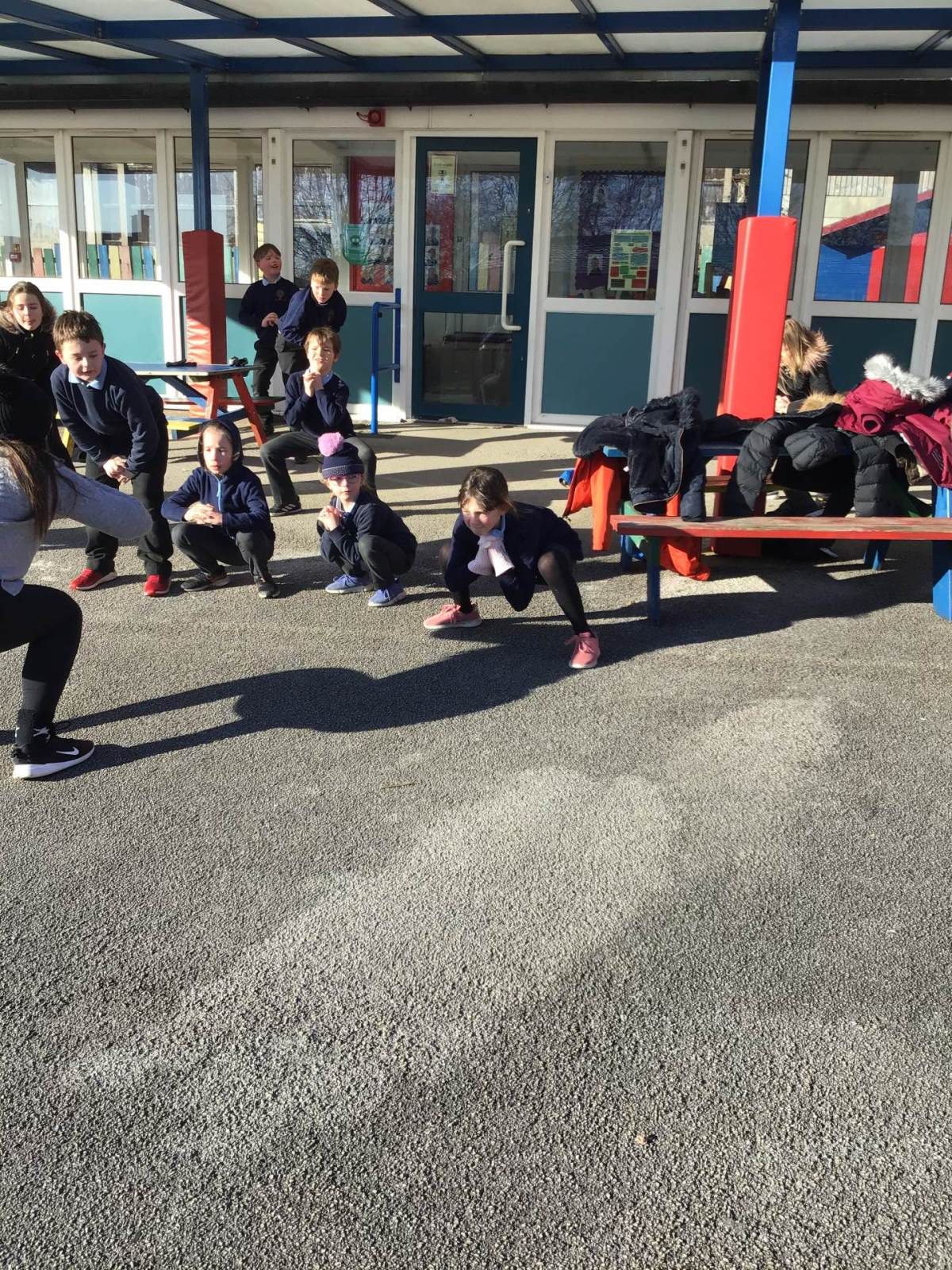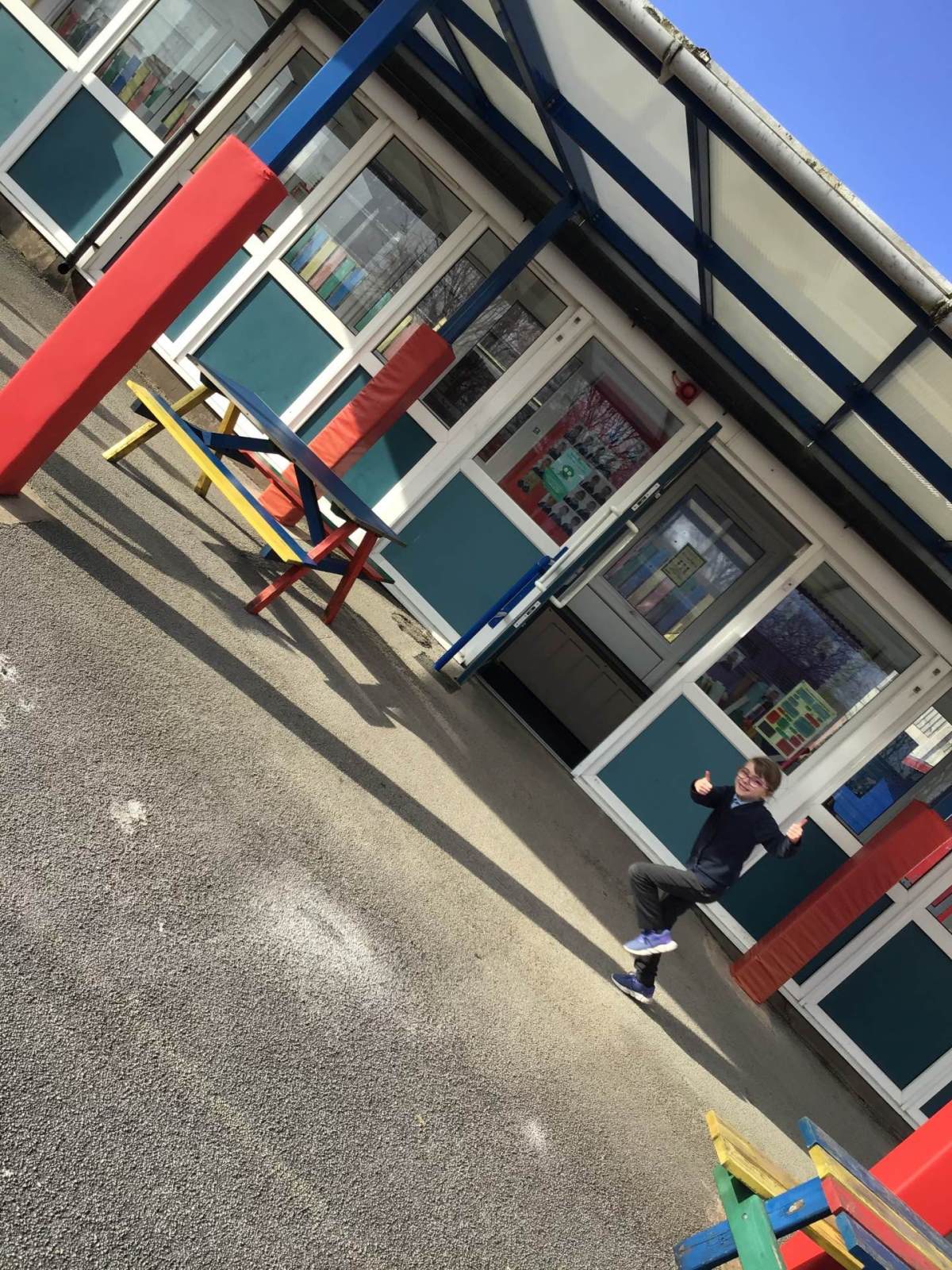 Autumn 2
Our Autumn 2 topic is World War Two. Welcome back to the new 2020 academic year. Our Teacher is Miss Walker, our Teaching Assistant is Miss Thackeray and our Learning Support Advisor is Mrs Pugh. Please take the time to look at all of the fun and engaging learning tasks that the Silver Birch children have been taking part in. There are some pictures at the bottom of this blog page in relation to our WW2 topic.
Stay safe.
Standon Bowers Week 7
We had the most amazing time today! Using all of the skills that we have learned over the past few weeks at Standon Bowers, we all took part in a treasure hunt at Hanchurch Woods. We used compasses and read maps to find treat bags hidden in different parts of the woods. At the end of the treasure hunt, we built a den and drank some hot chocolate. Before we left we had a game of Ninja Squirrels, and we thought about how soldiers in WW2 camouflaged themselves to hide from the enemies.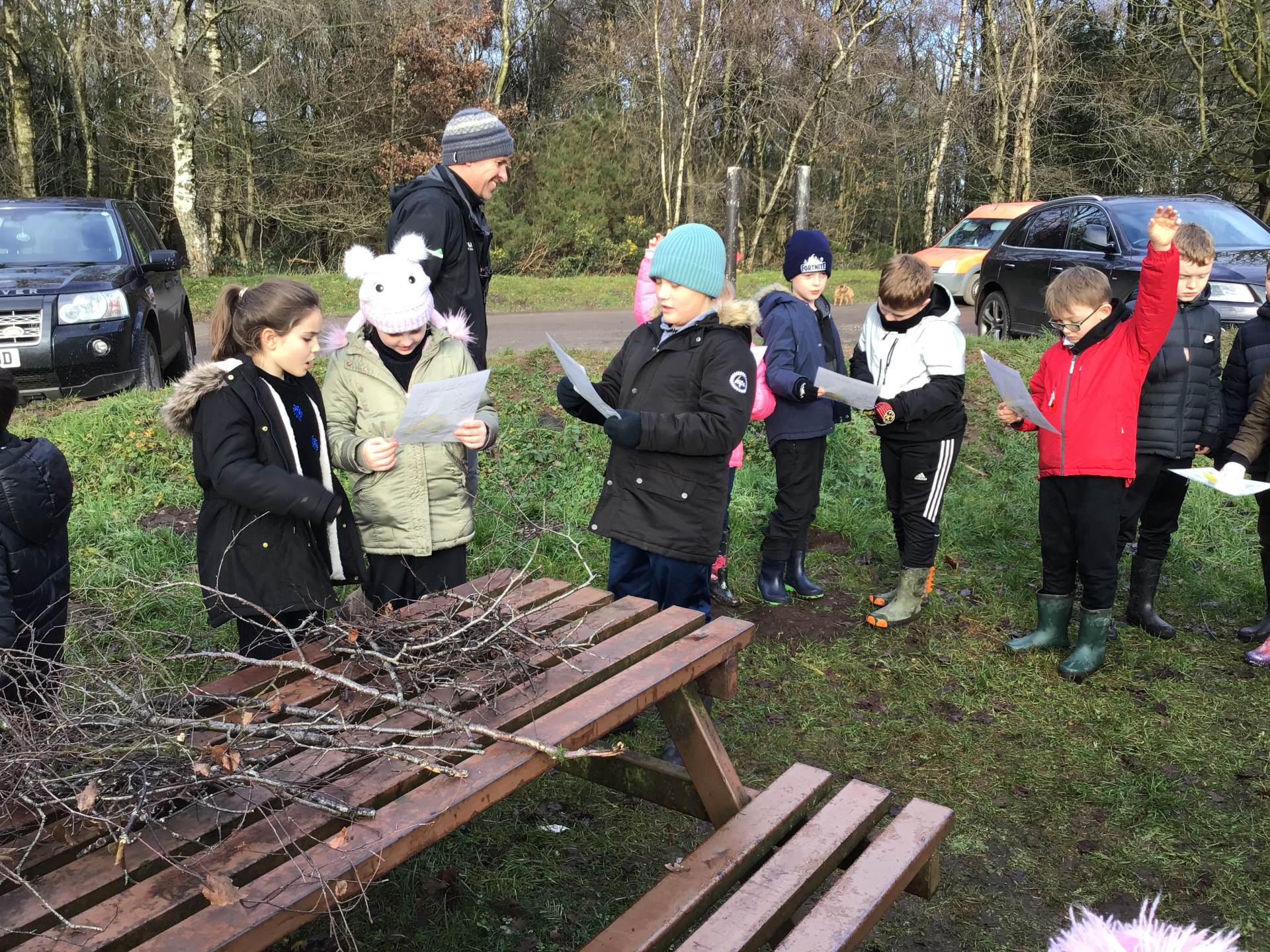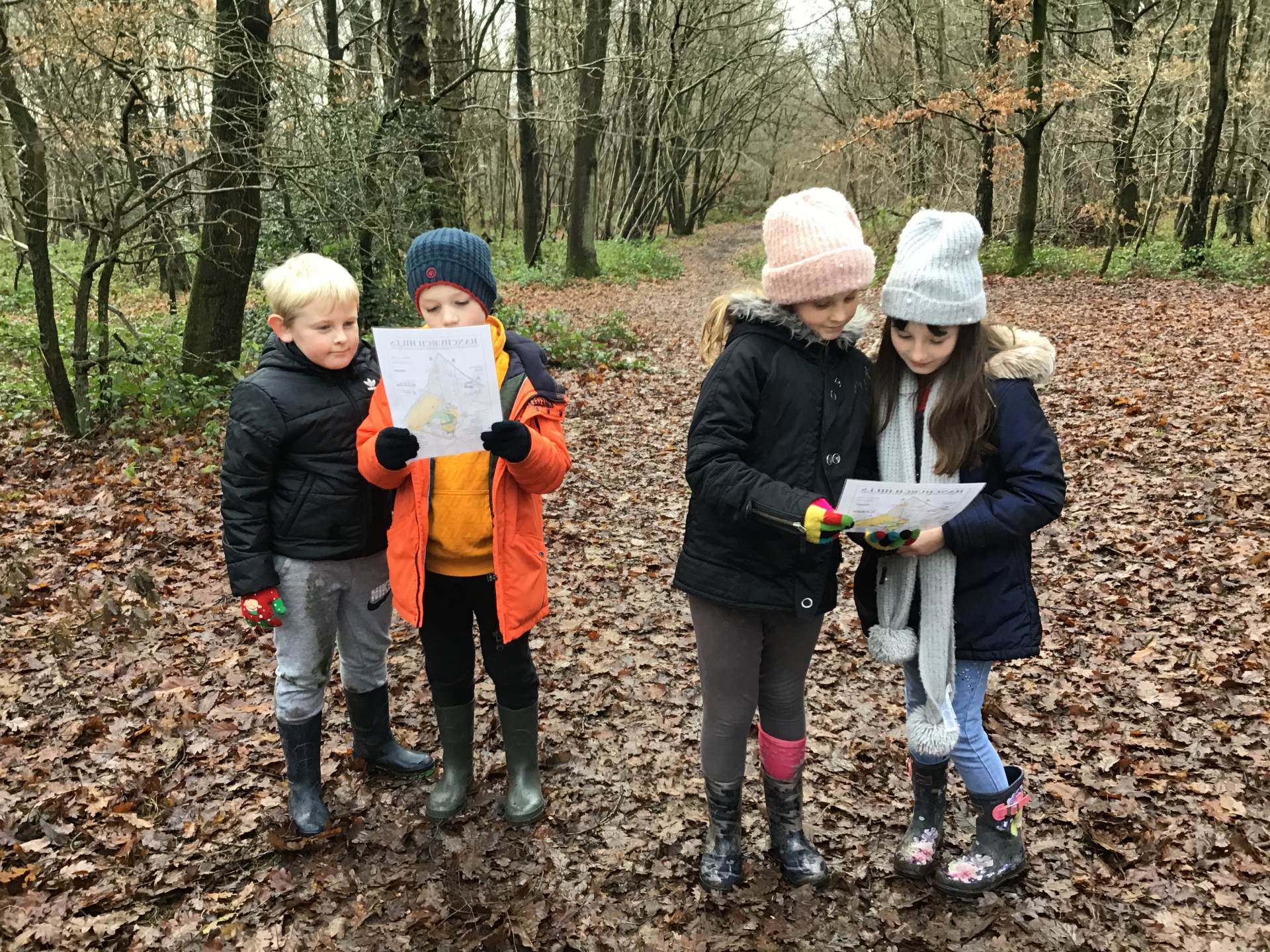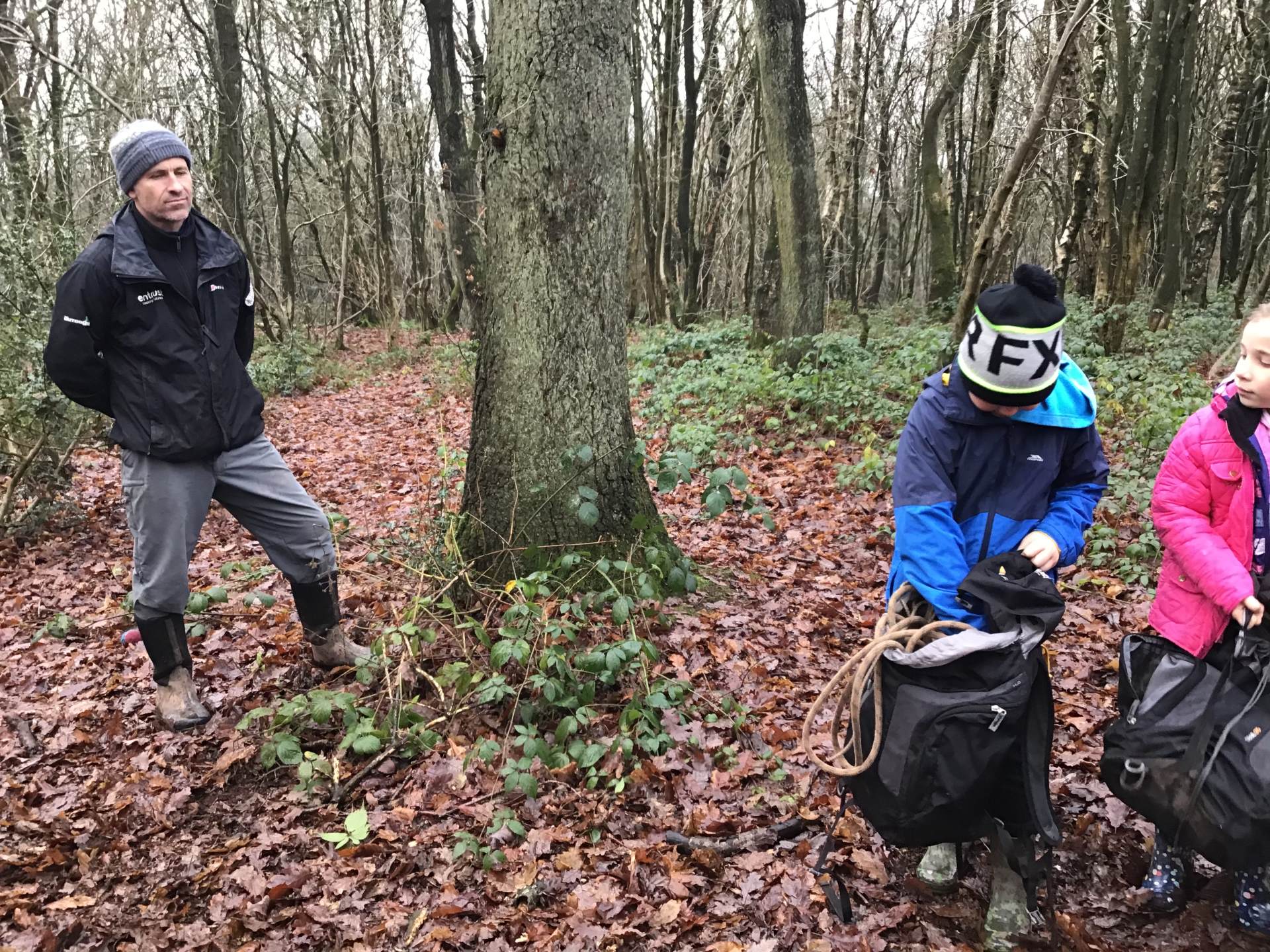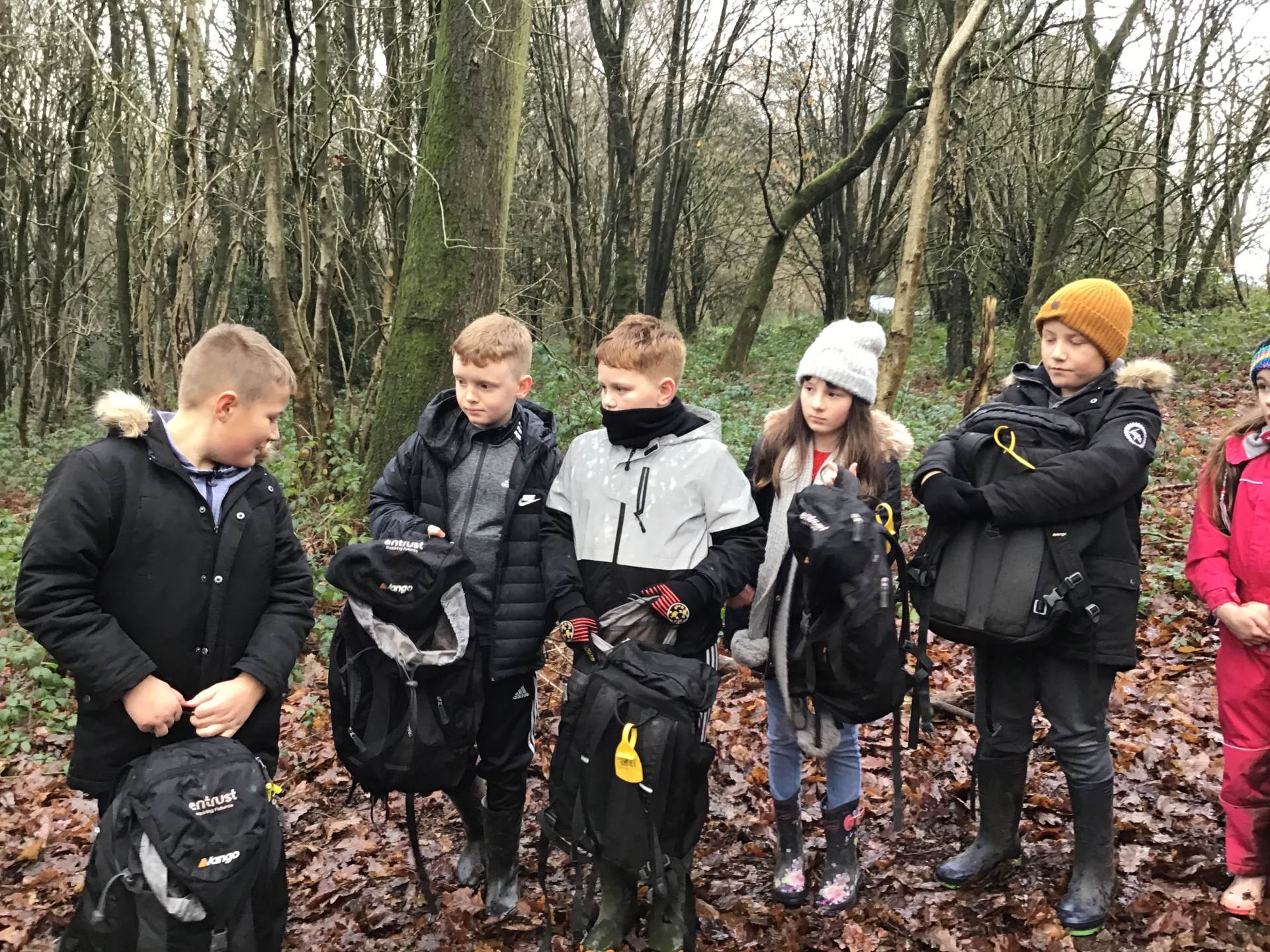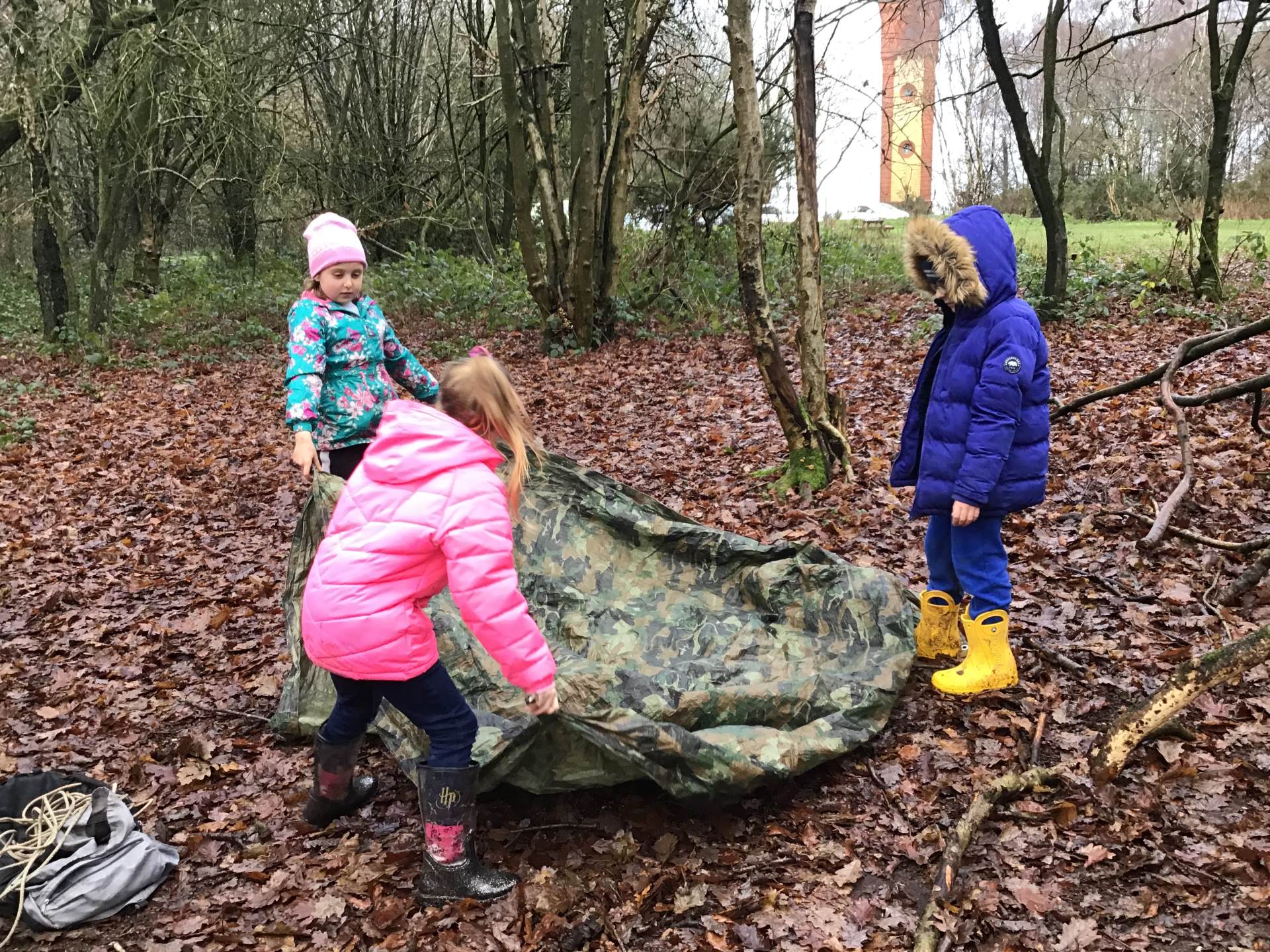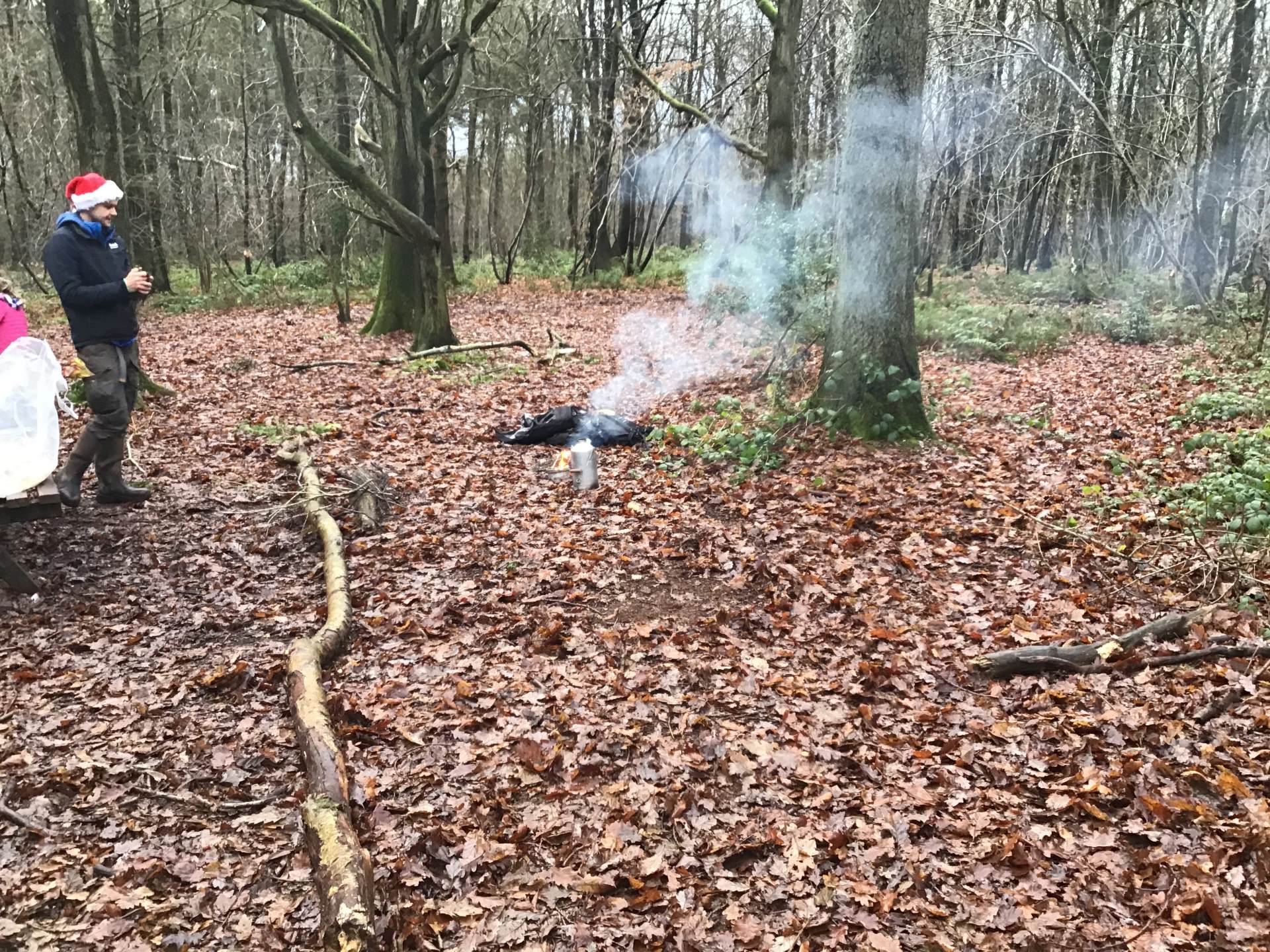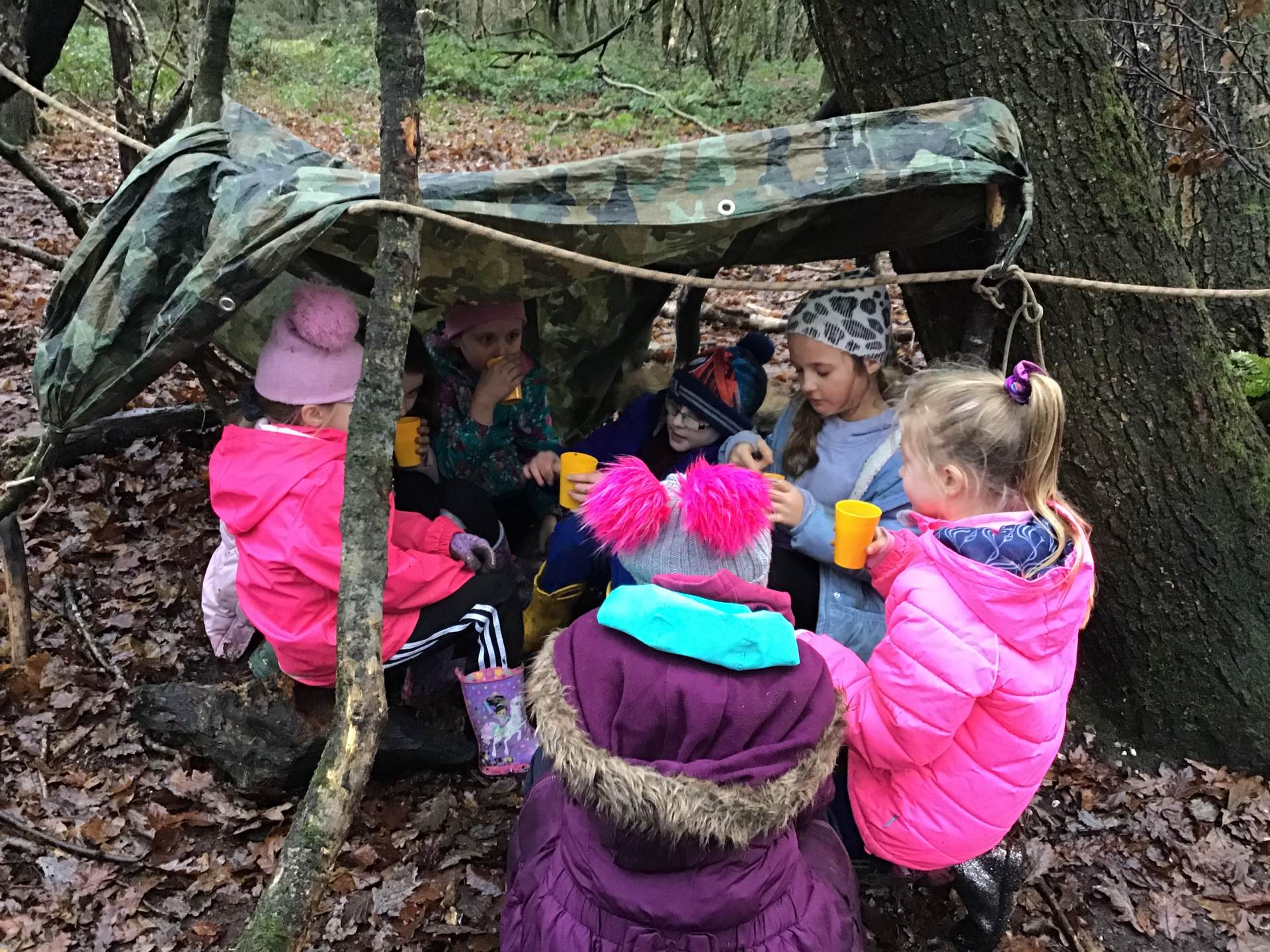 Take a look at us using Microsoft Word and Paint, to create our Christmas card inserts. We learned how to login to the laptops using our credentials and how to open a new Word document. We learned how to change the colour and size of the font and how to position the text in the middle of a page. We learned how to save and print a Word document.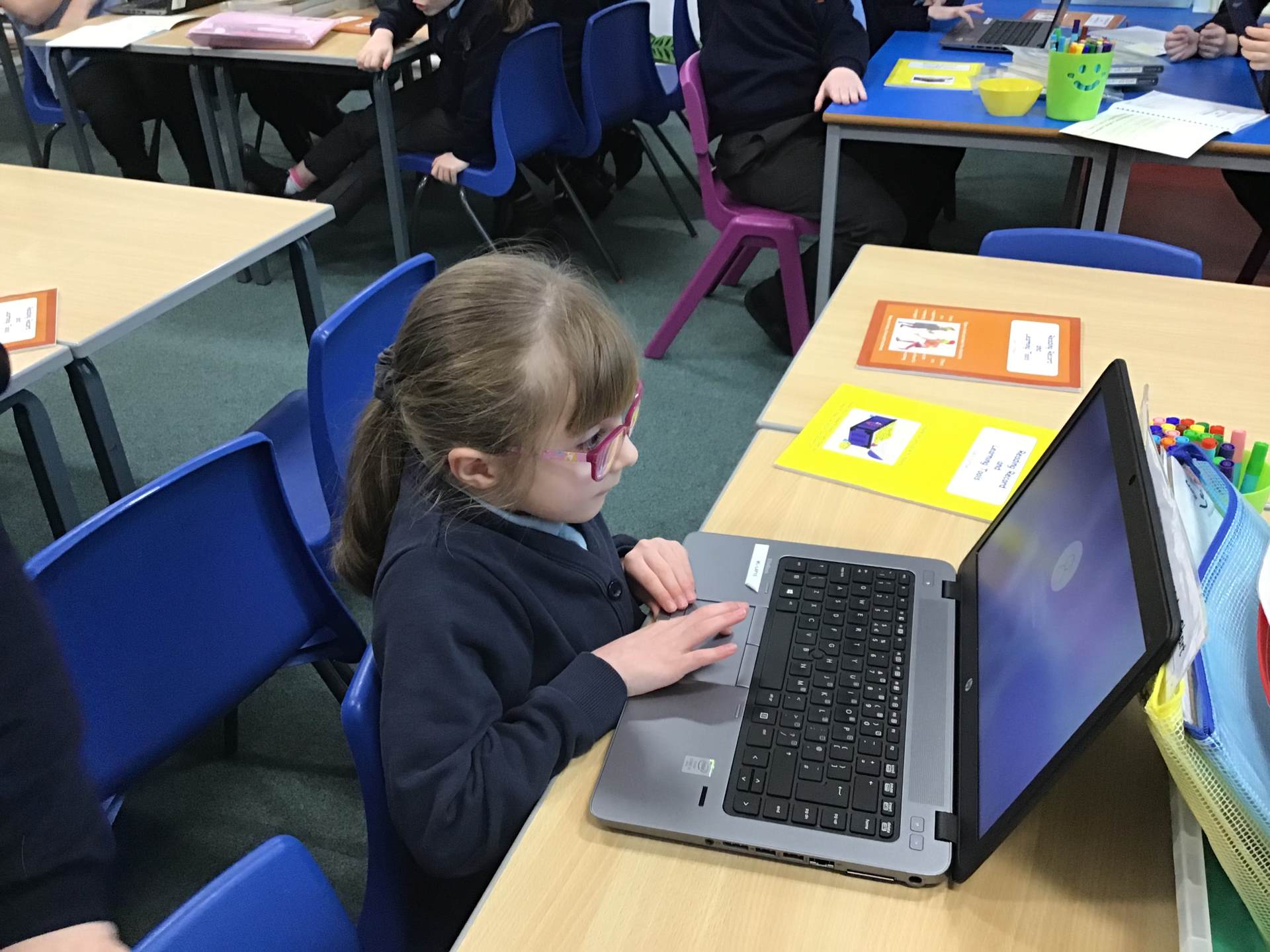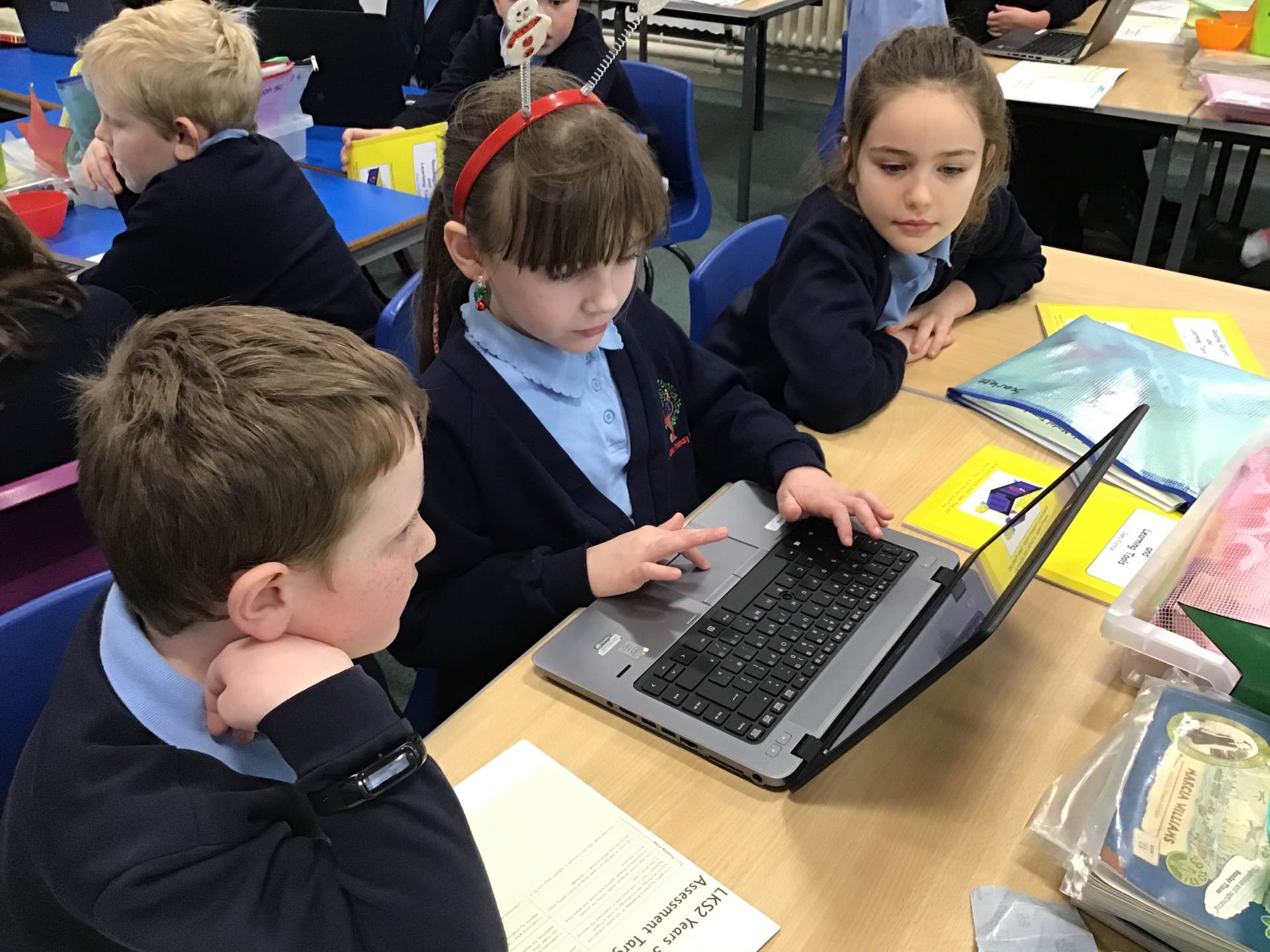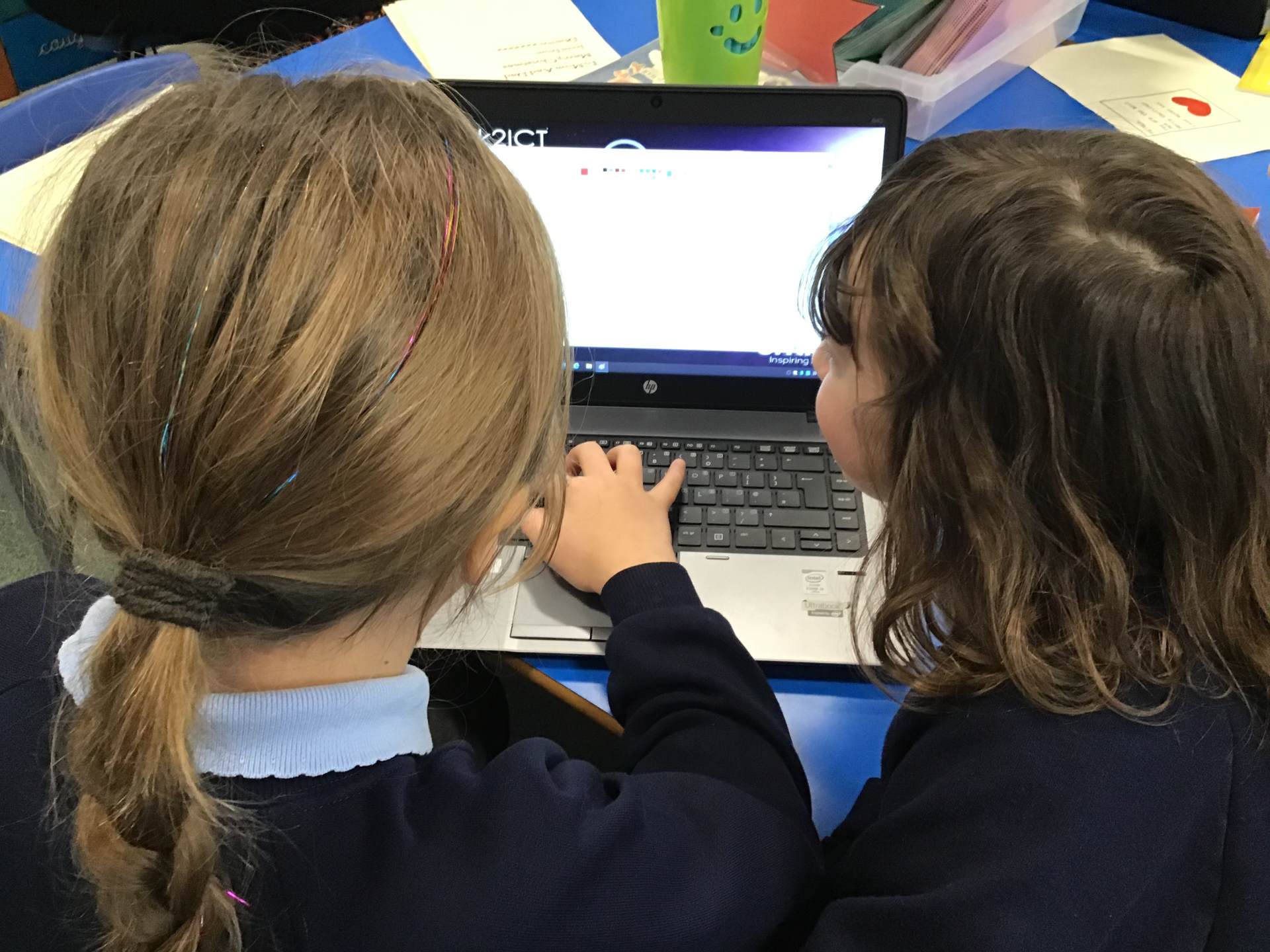 The whole school took part in an Online Safety morning today. We learned how to use different devices safely and what to do if we are worried about anything online. We now know how to use the zip it, block it, flag it approach to safely use our devices at home and in school.
We leaned about digital footprints and that every time we go online we leave a trail of footprints behind and that these footprints should always be positive. We designed an online safety poster and a winning poster was picked from each year group.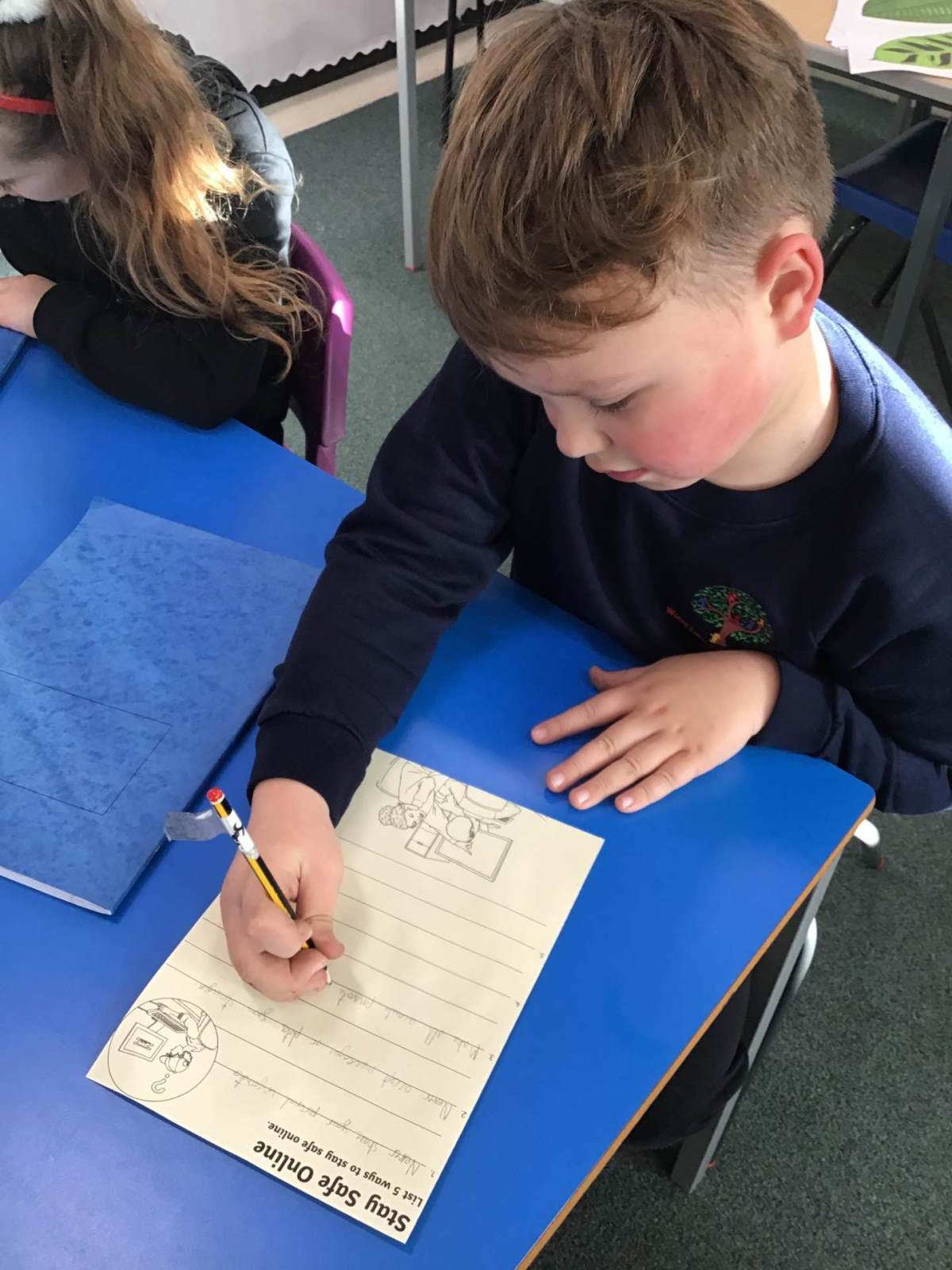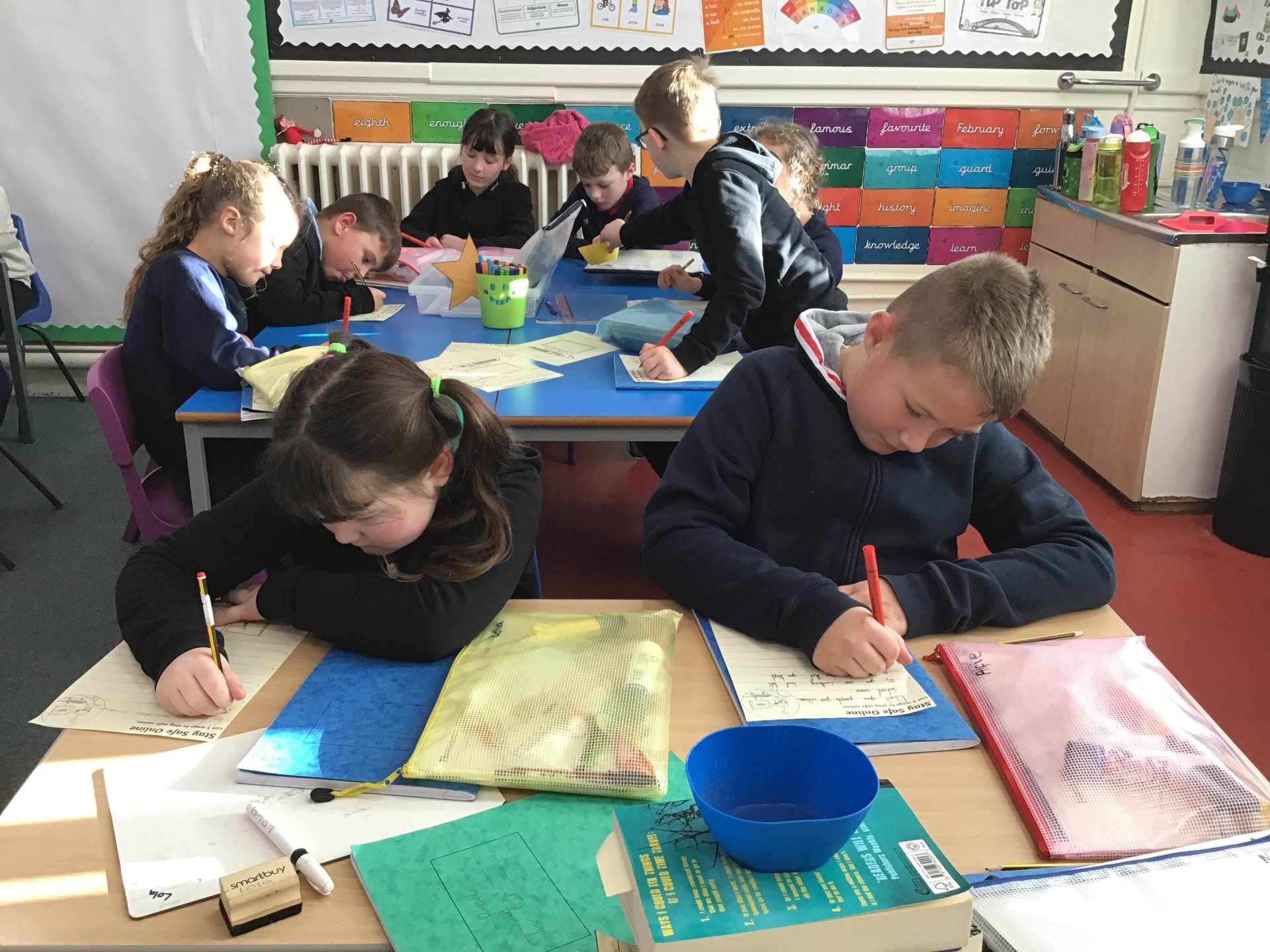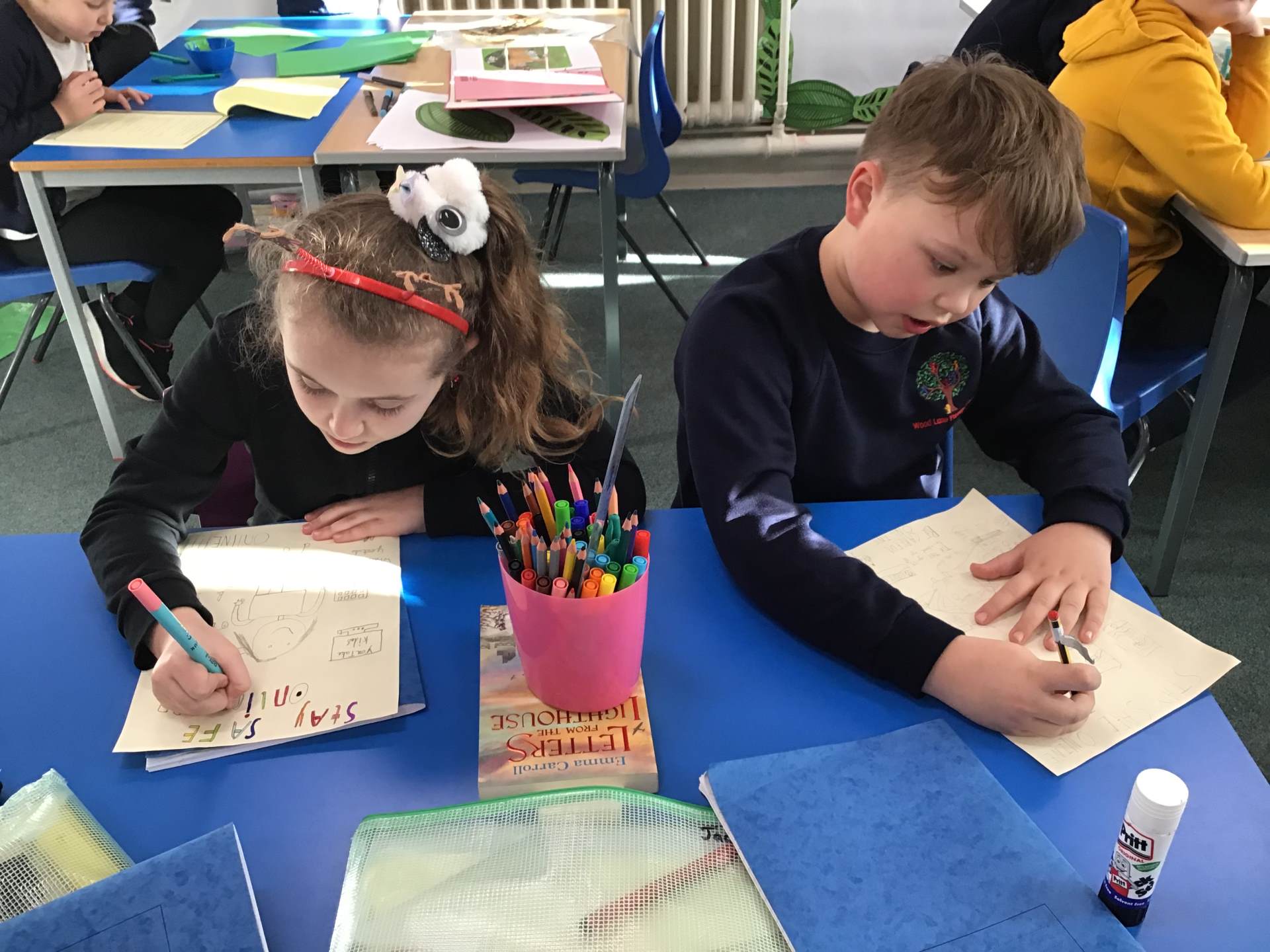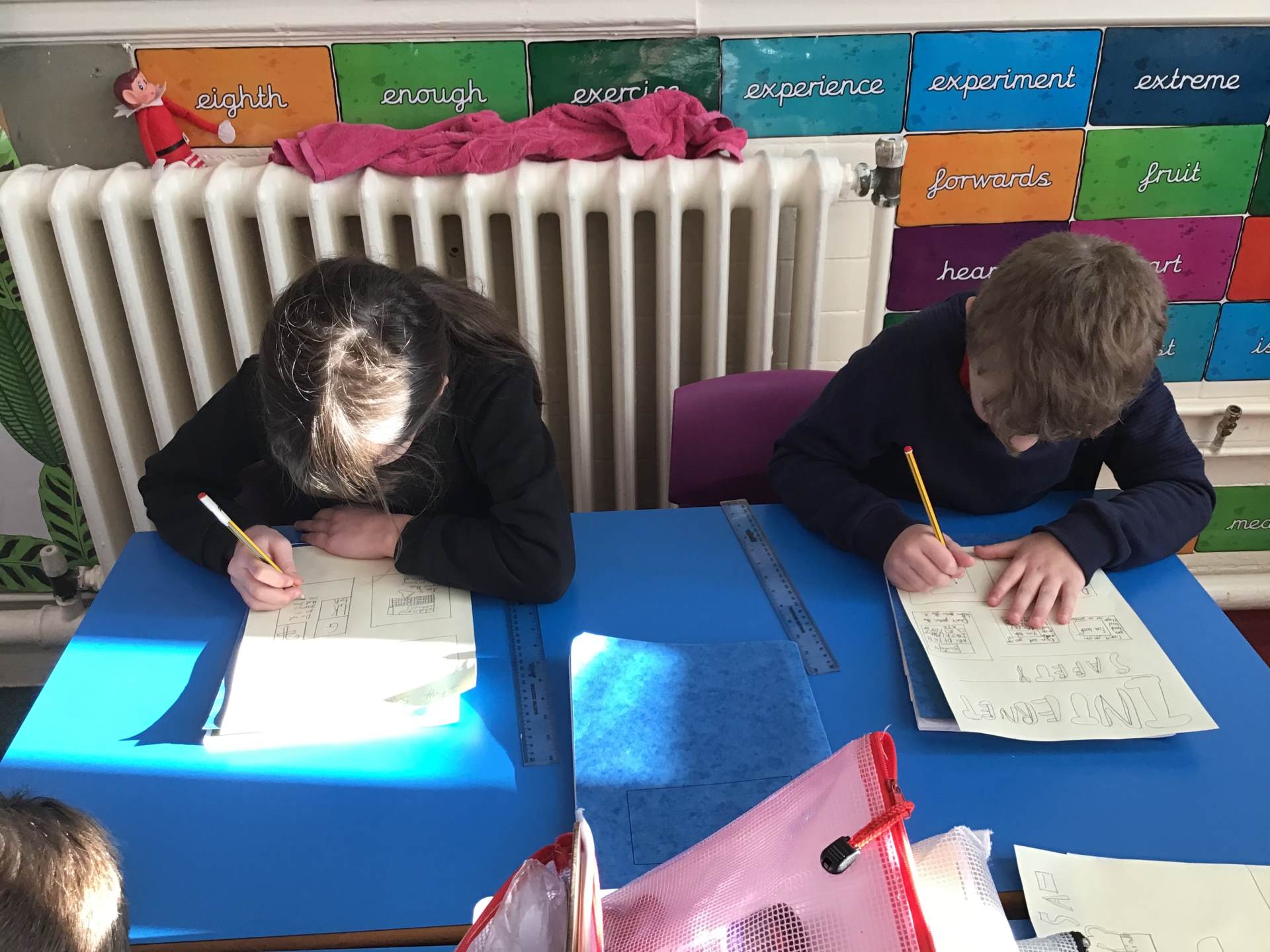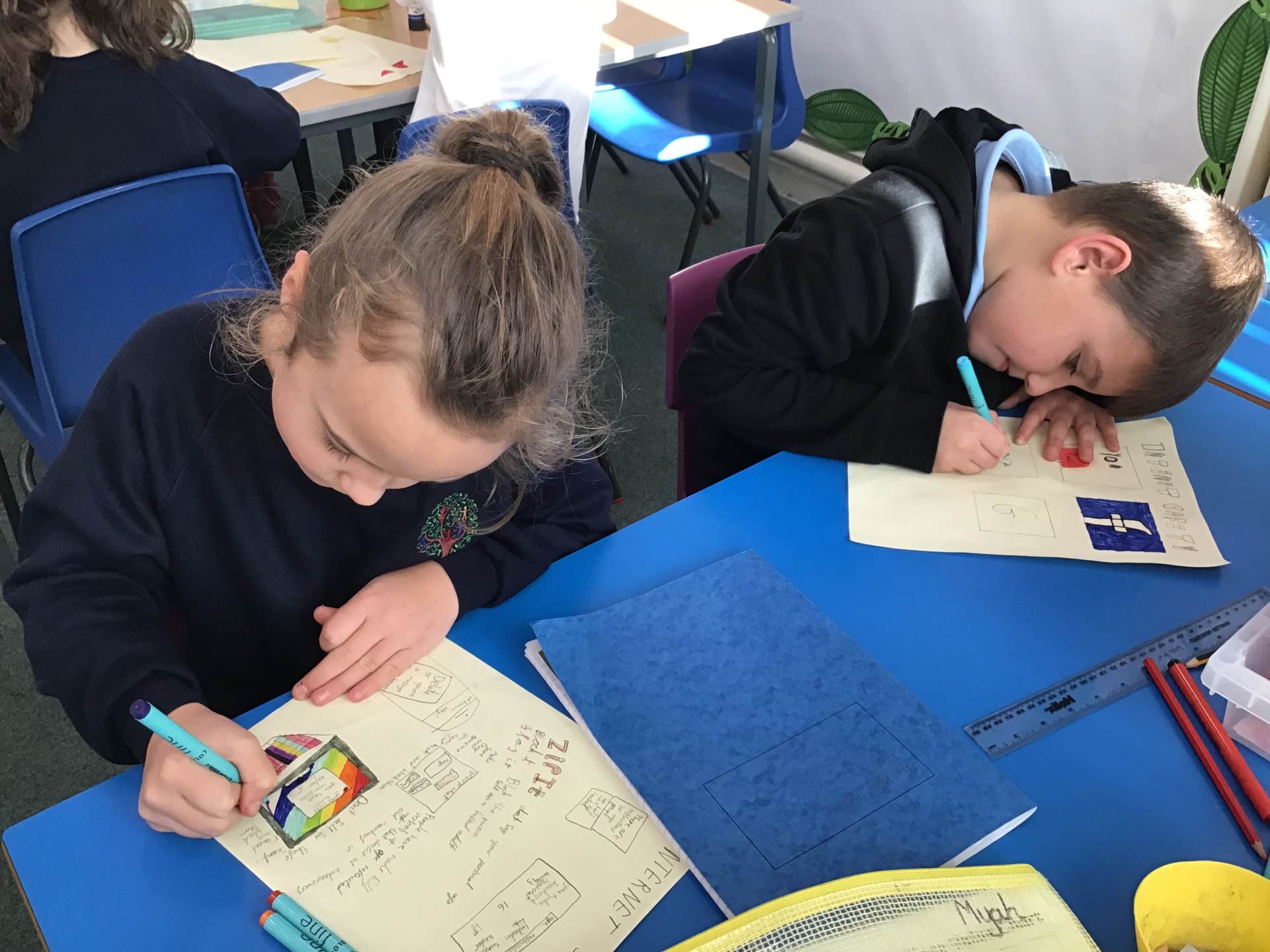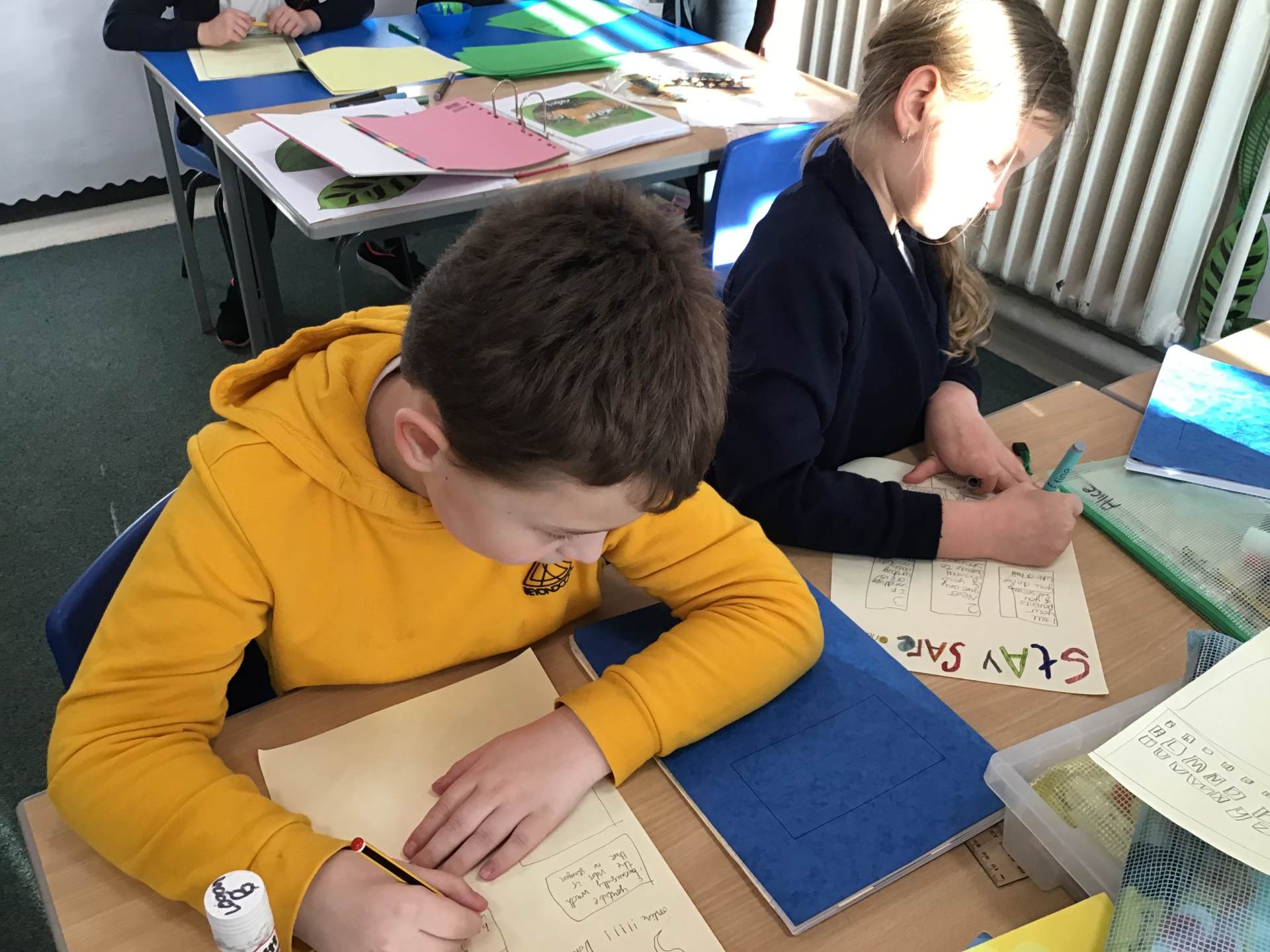 Today we made a Christmas wish for the world. We talked about those less fortunate than ourselves around the world. We wished for all families to have a Merry Christmas and a Happy New Year, for all people to be treated equally and fairly and to end discrimination and racism. We hope our Christmas wishes for the world to come true.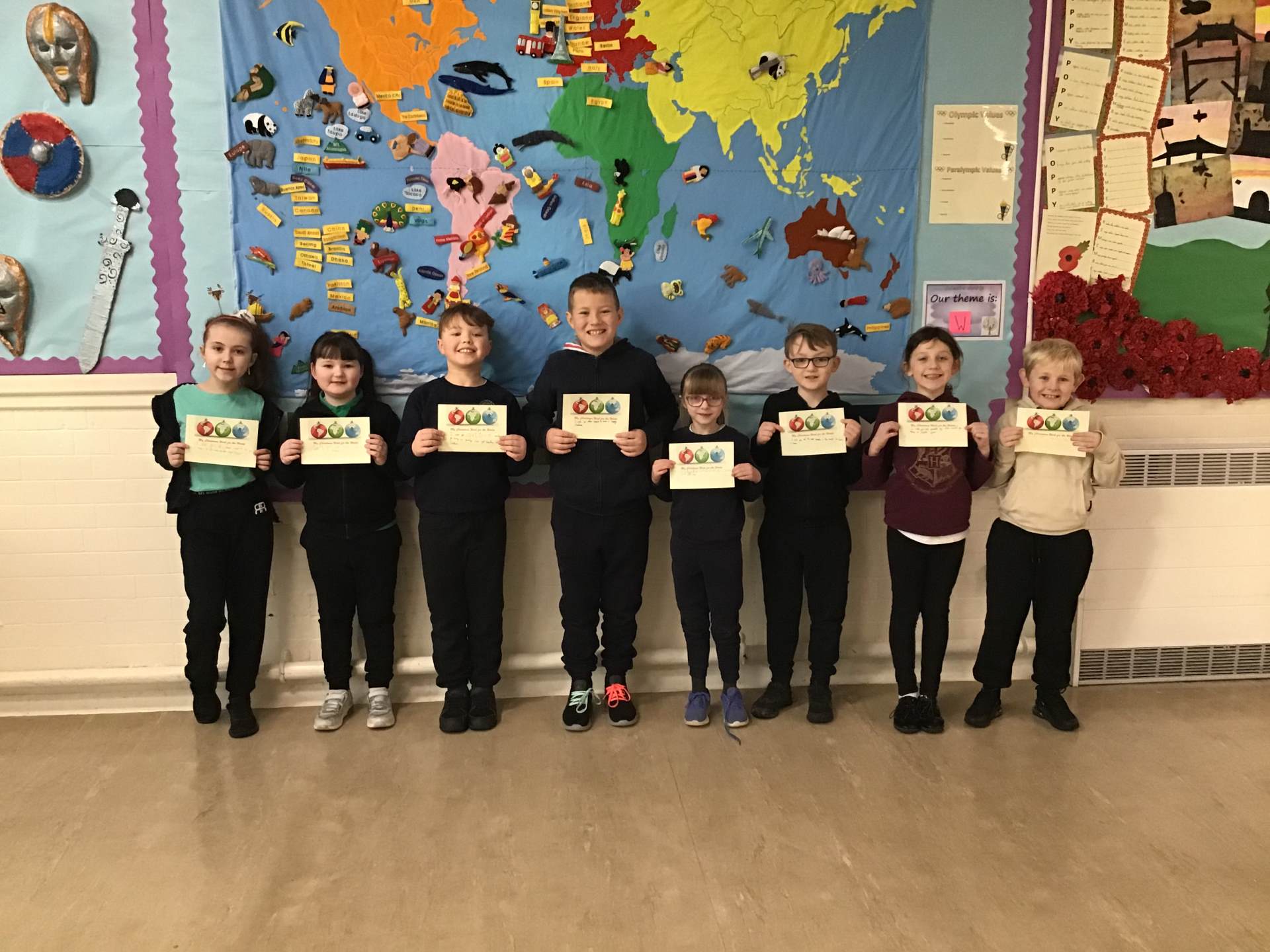 Week 6 at Standon Bowers
This week, we had an amazing time building and climbing towers made of crates and making Christmas crafts using natural resources. We made our Christmas crafts around a warm fire.


Science
Today we had lots of fun designing and creating a magnetic fishing game. We designed our games by firstly drawing what we wanted our games to look like, and thinking about what materials we would need to create our game. We had to explain how the game would work in relation to our science topic forces and magnets. We then created our game using a magnet for a fishing rod and paperclips attached to the fish. We played our games after creating them and each time we caught a fish we had to practise our times tables.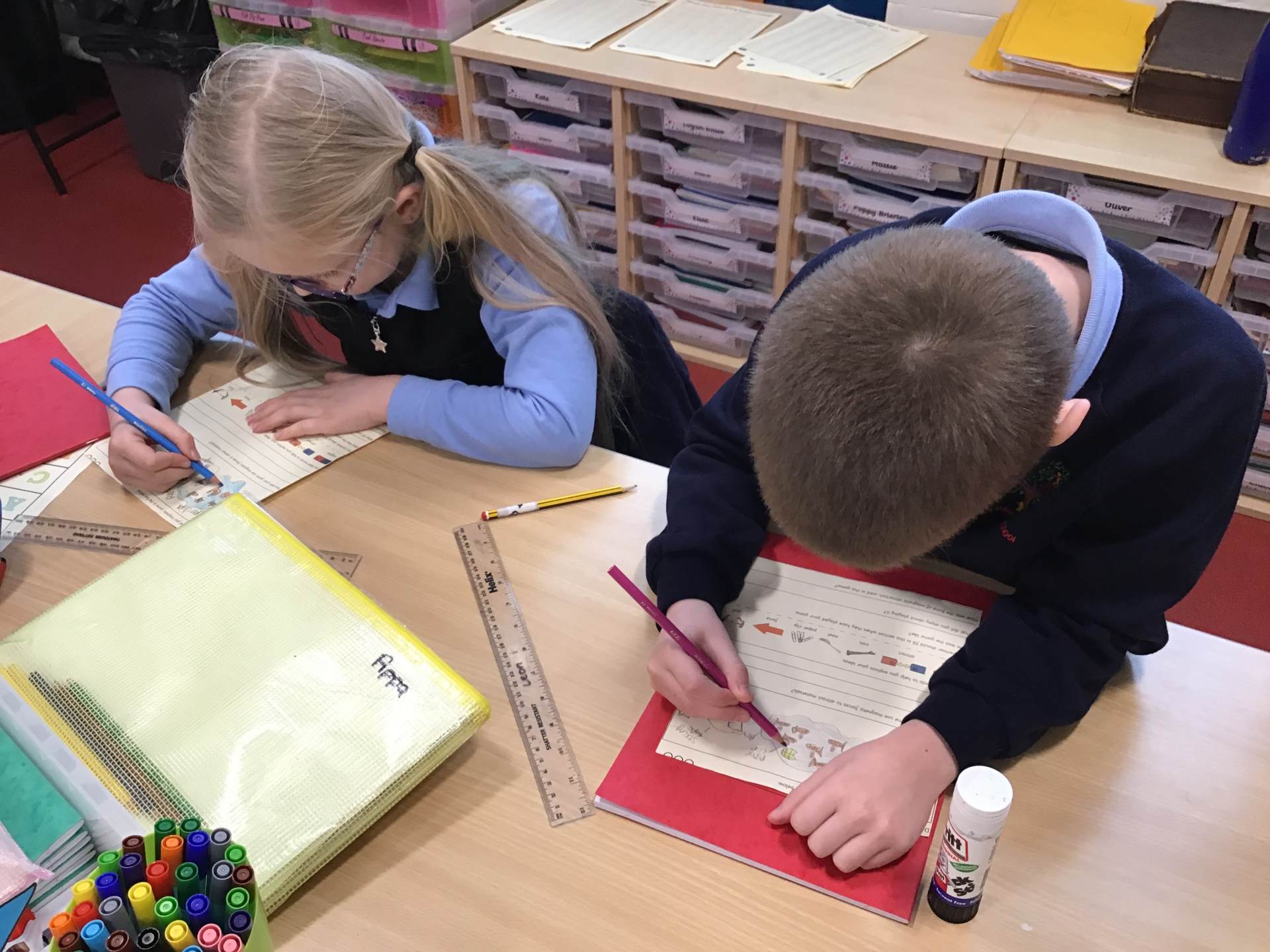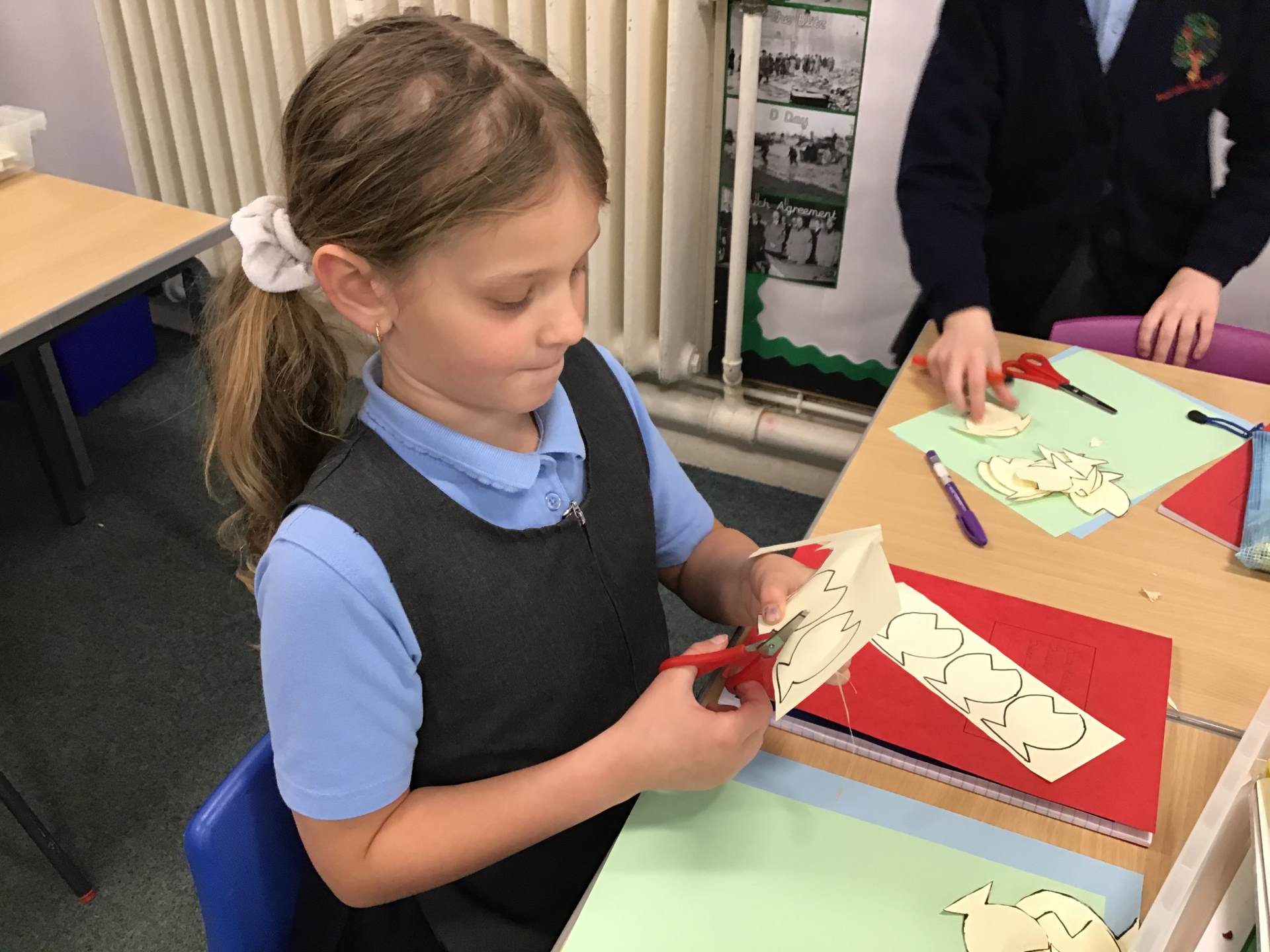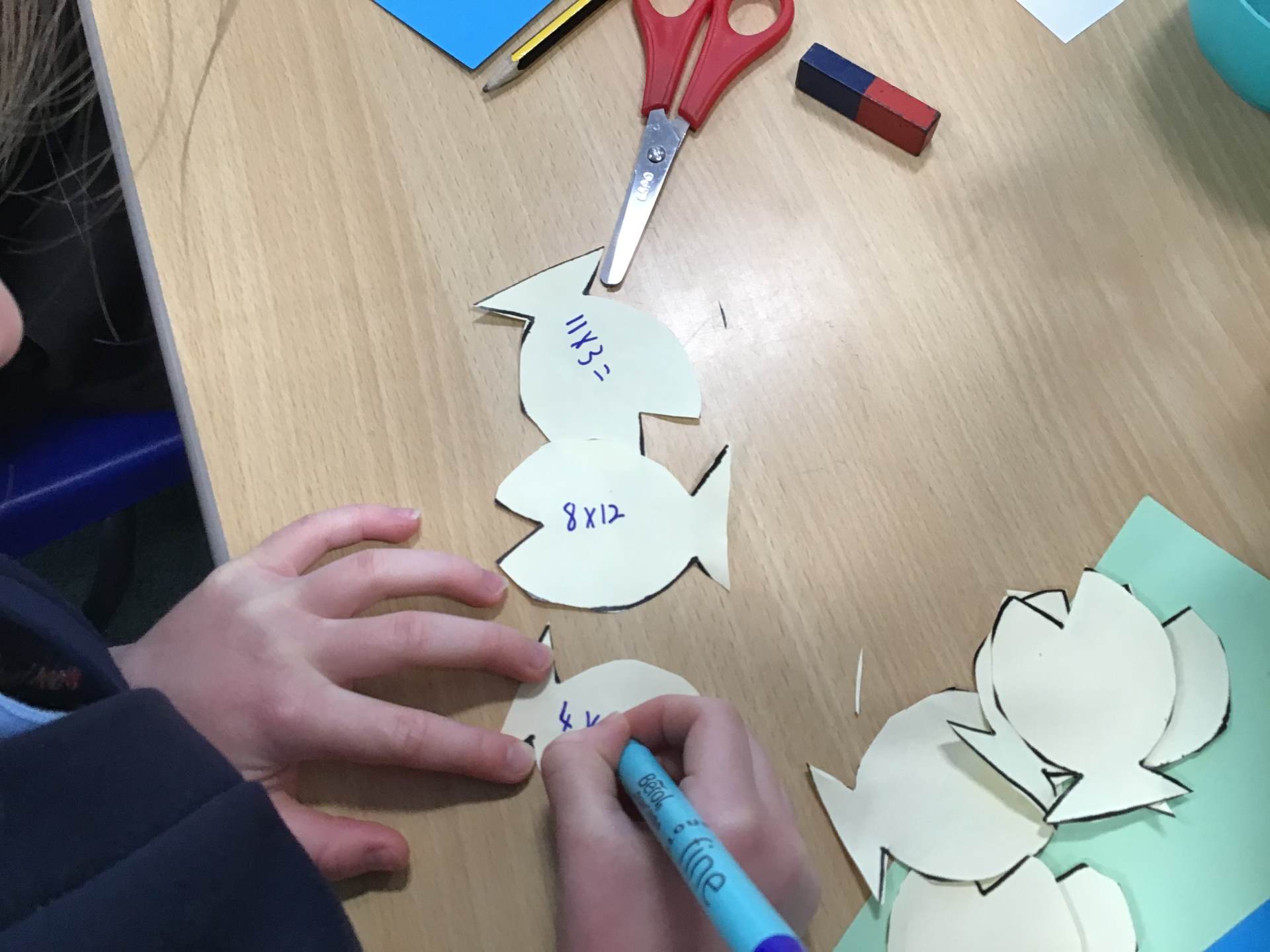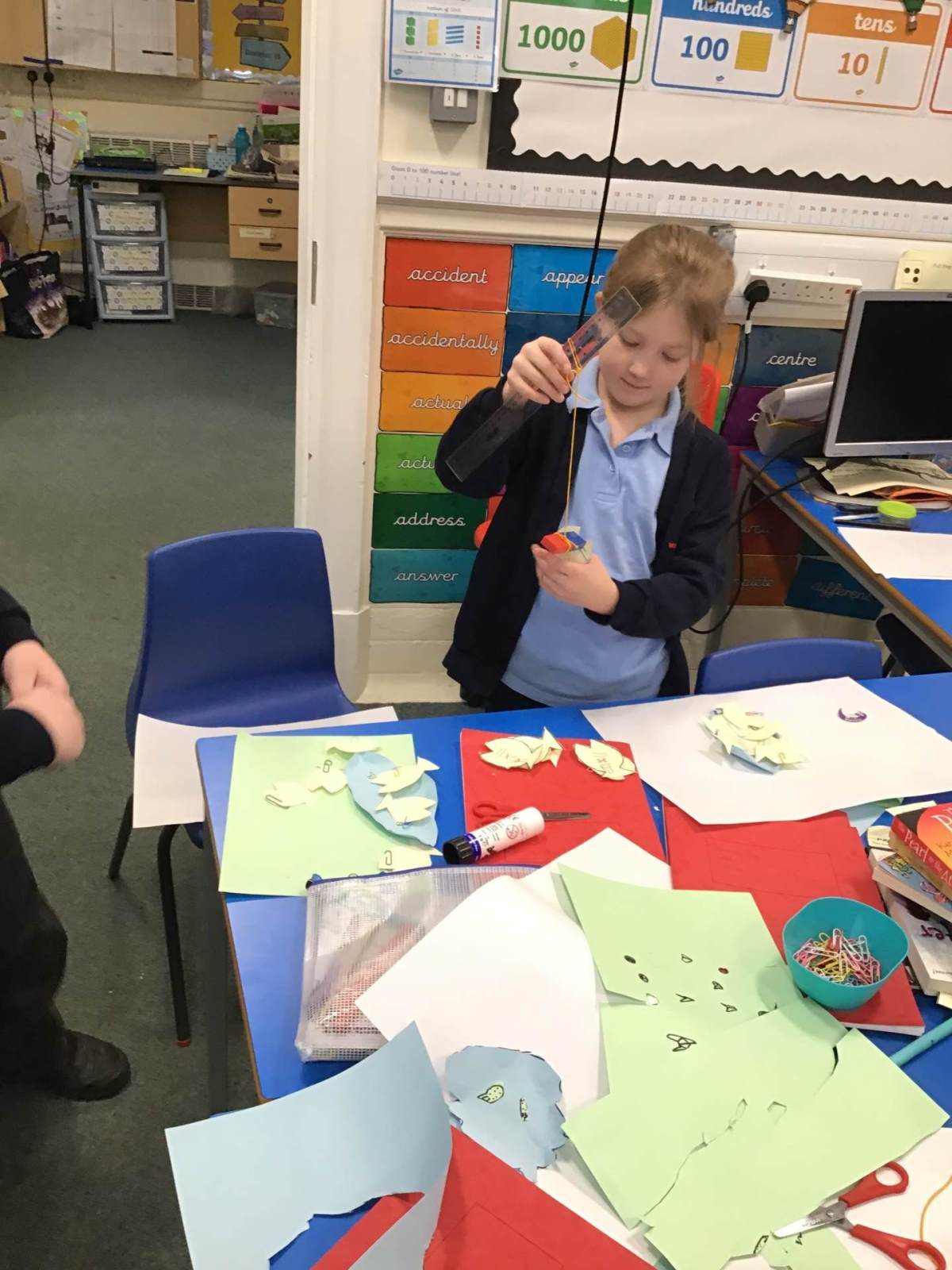 Week 5 at Standon Bowers
This week at Standon Bowers, we worked in pairs to locate the names of the mountains of the world, using a compass. We used all of our knowledge about how a compass works from our previous science lesson.

Here we are building bridges. We split into two groups (boys and girls) to complete the challenges of building different types of bridges, using planks and beams, over a pond. Yes some of us did fall in and get a little wet, but it was worth it.

E

l

f

D

a

y

2

n

d

D

e

c

e

m

b

e

r 2

0

2

0
Santa's little helpers have been very busy today solving division worded problems using the methods of sharing equally and grouping.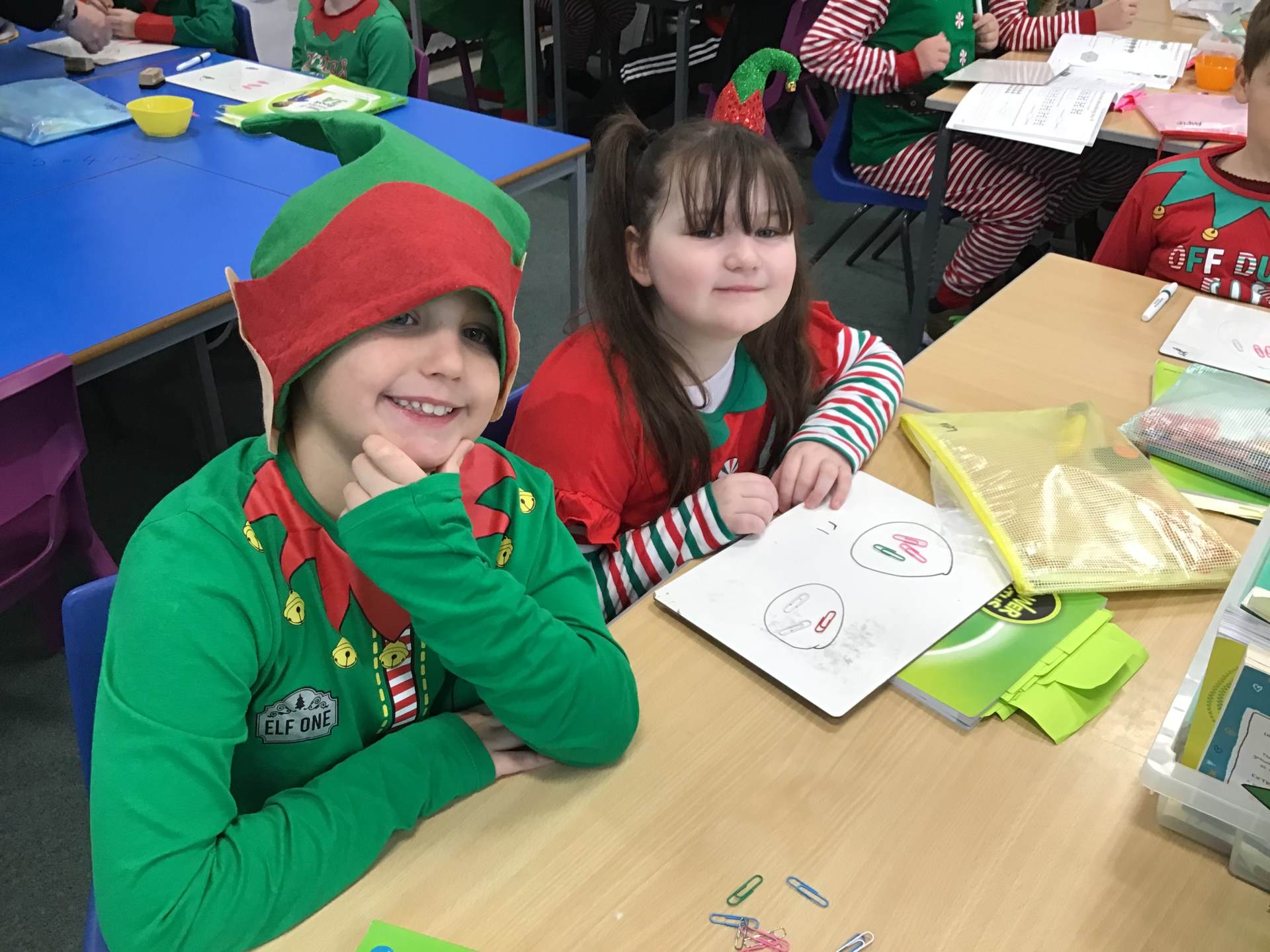 Evacuation
Today, we learned all about evacuation during WW2. We learned that 3.5 million people were evacuated during WW2 and that it was not just children that were evacuated. Teachers, carers, pregnant women and women with young children were evacuated also. We put ourselves in the shoes of a child being evacuated during WW2. Here we are completing our thinking hat activity to help us to think about what life might have been like for an evacuee child during WW2. We also took part in a hot seating activity and questioned some evacuees.

Week 4 at Standon Bowers
We faced our fears this week by completing the low rope obstacle course and the climbing net. We showed courage and resilience and best of all we worked as a team to complete the course. After completing the low ropes and the climbing net, we had a tube race. This was so much fun and one of us got stuck because he could not stop laughing.
We have written about all of the fun and exciting activities that we have completed at Standon Bowers using lots of expanded noun phrases and adverbs.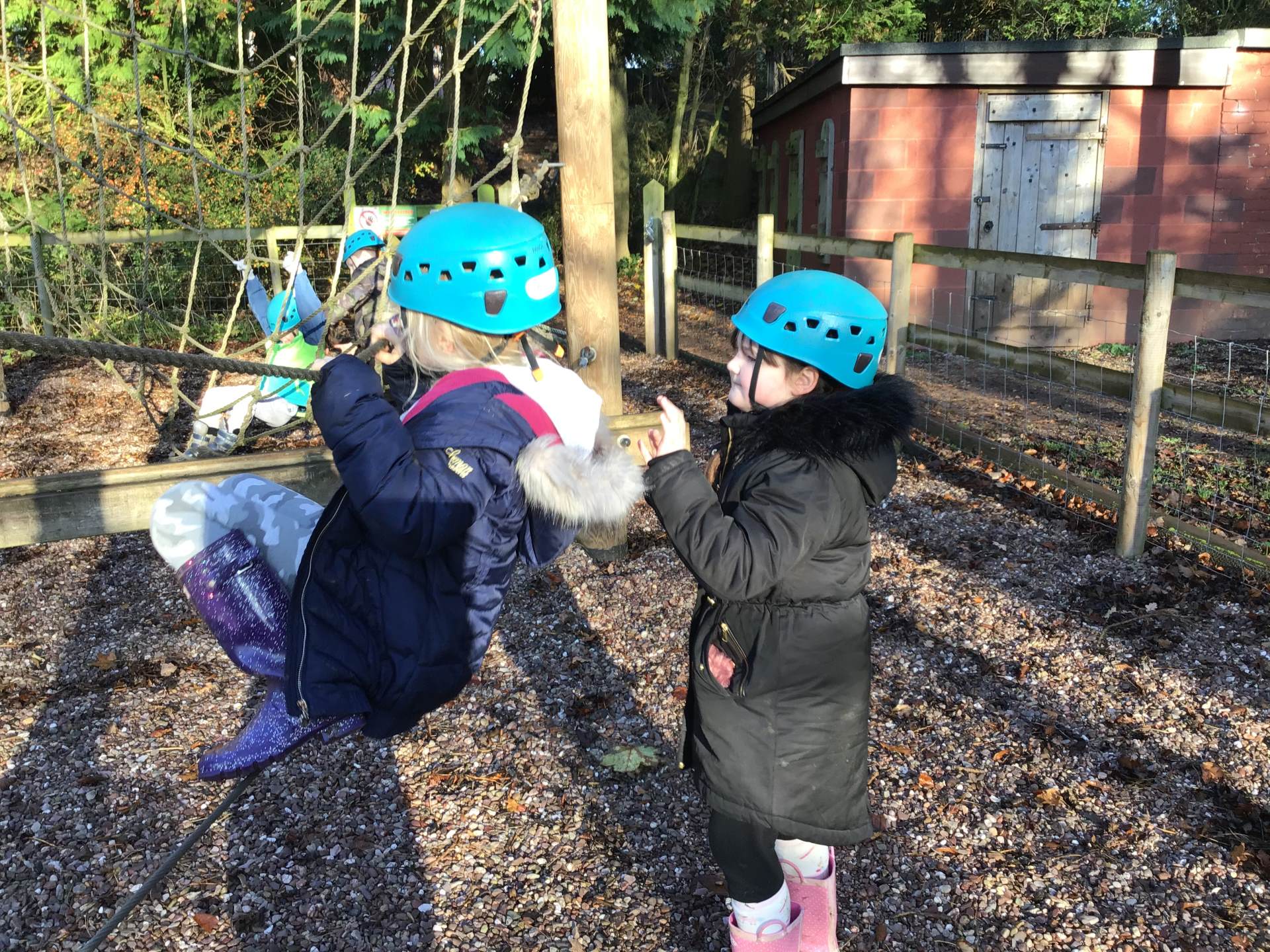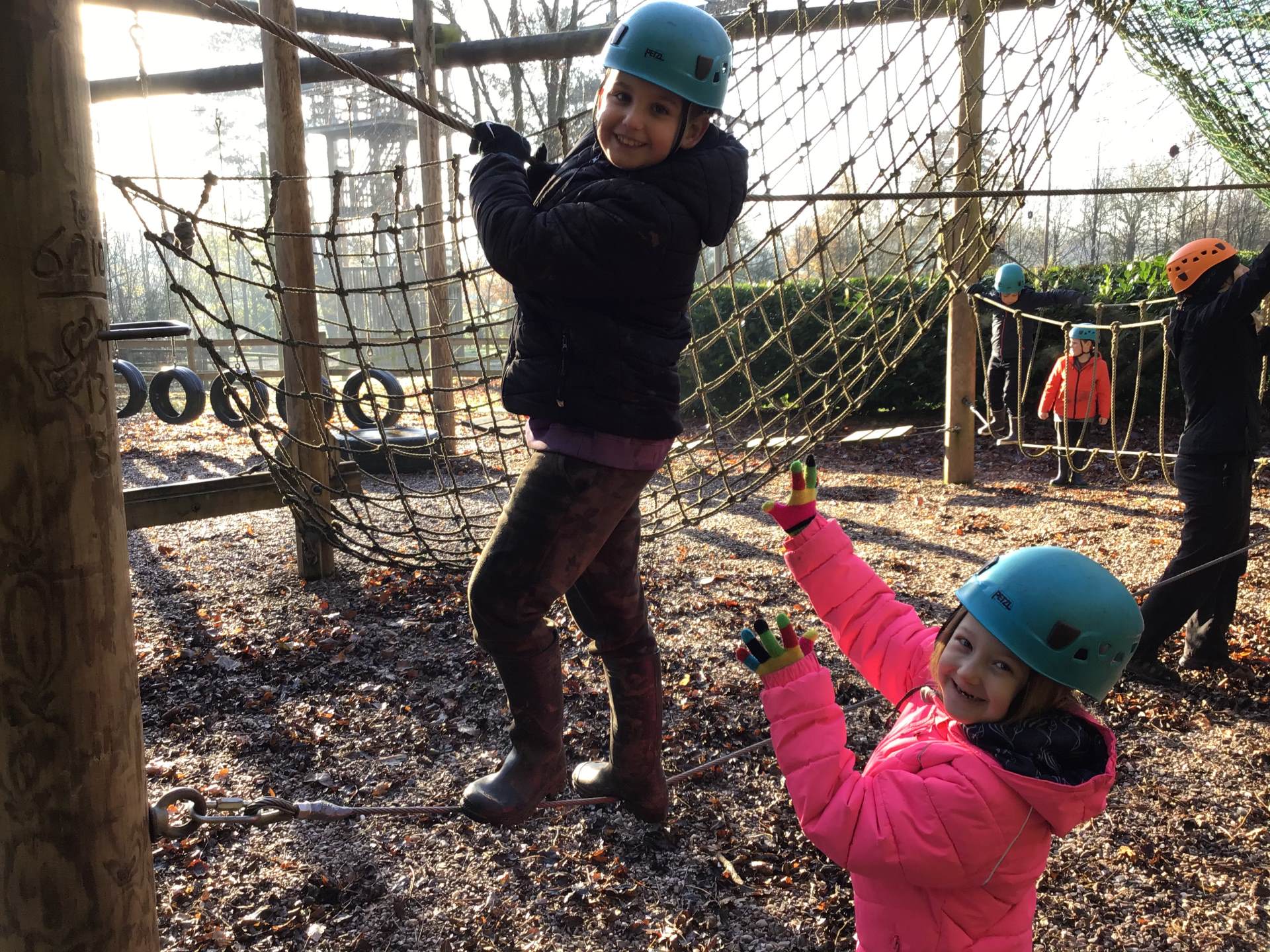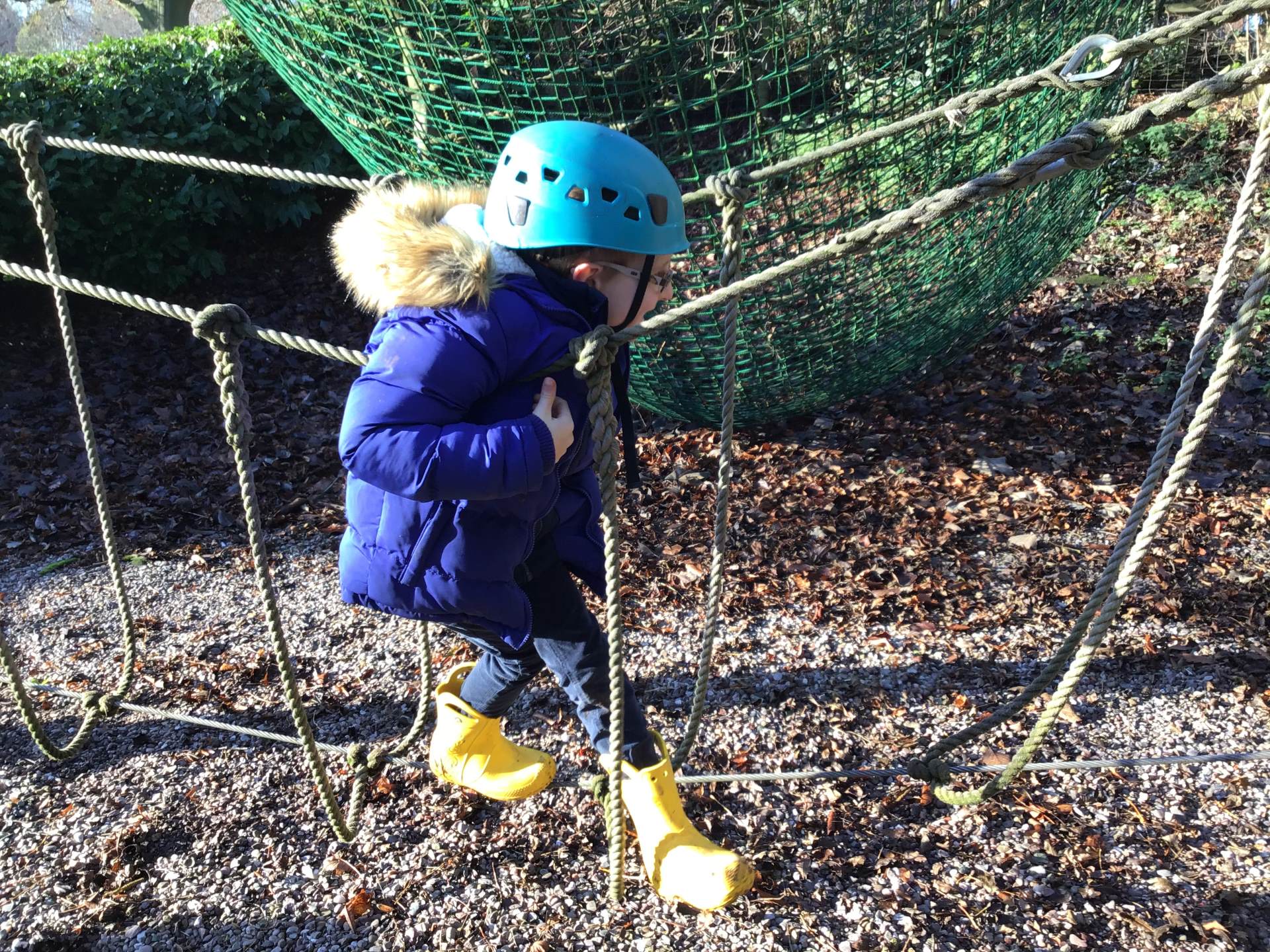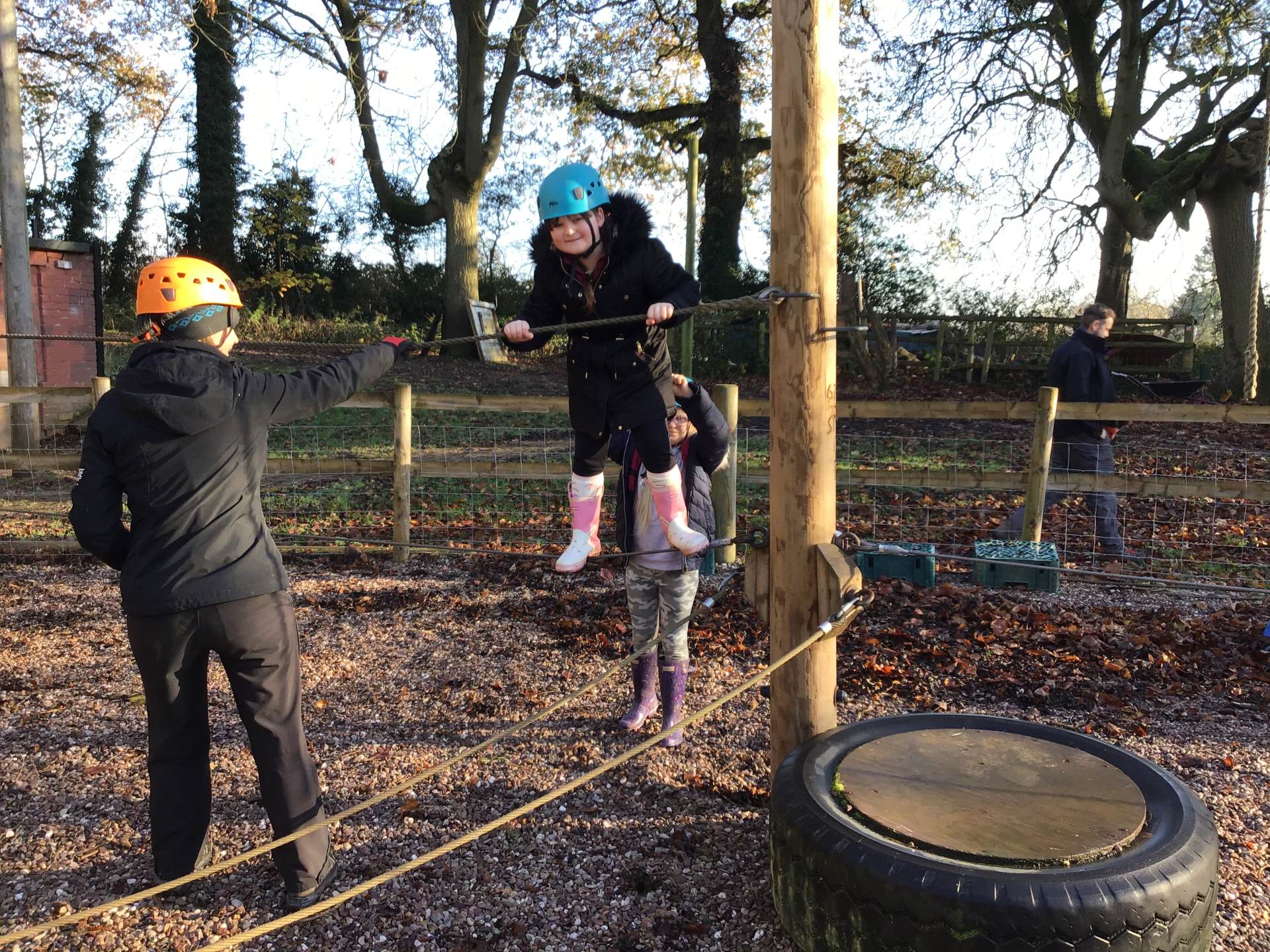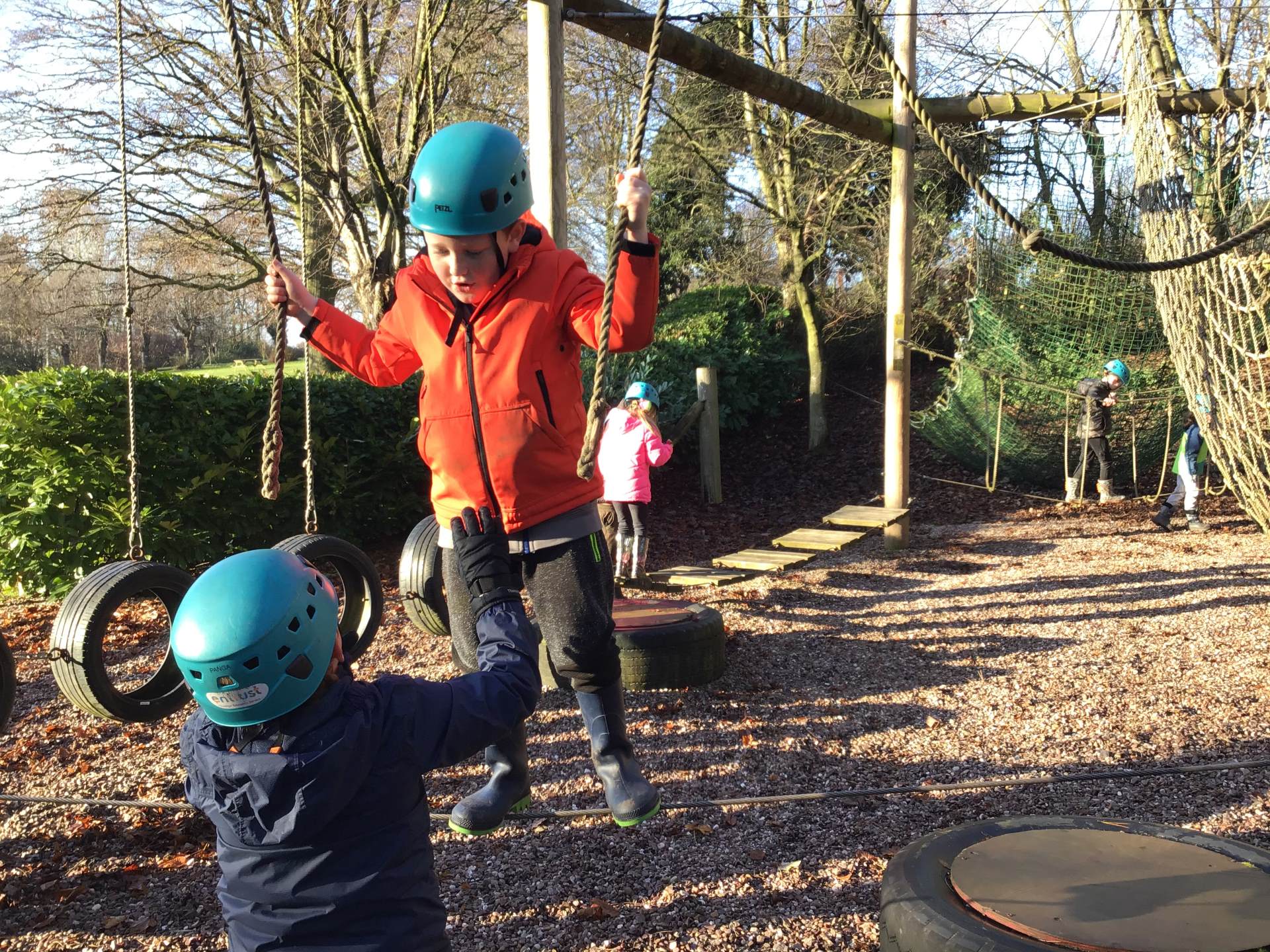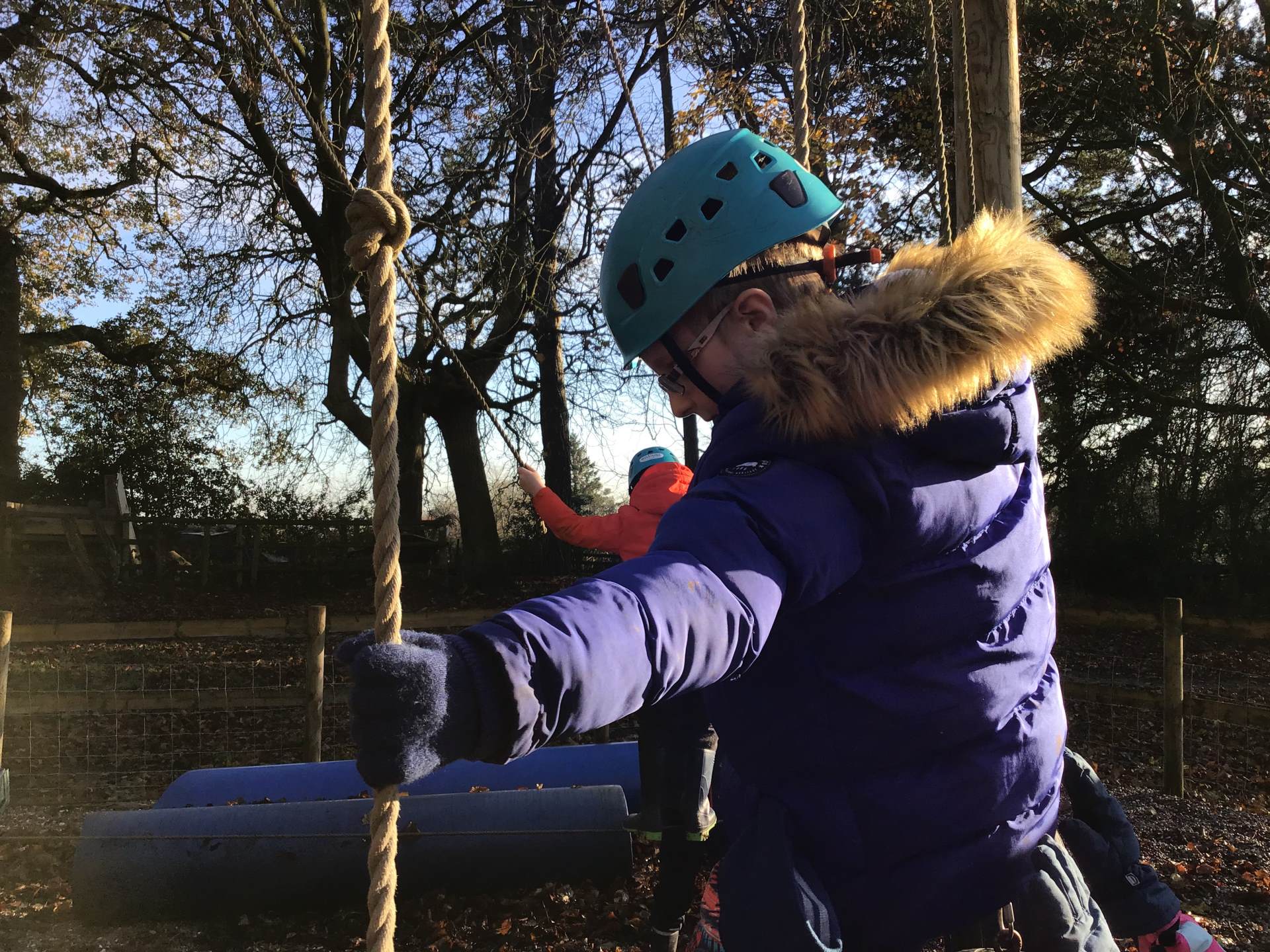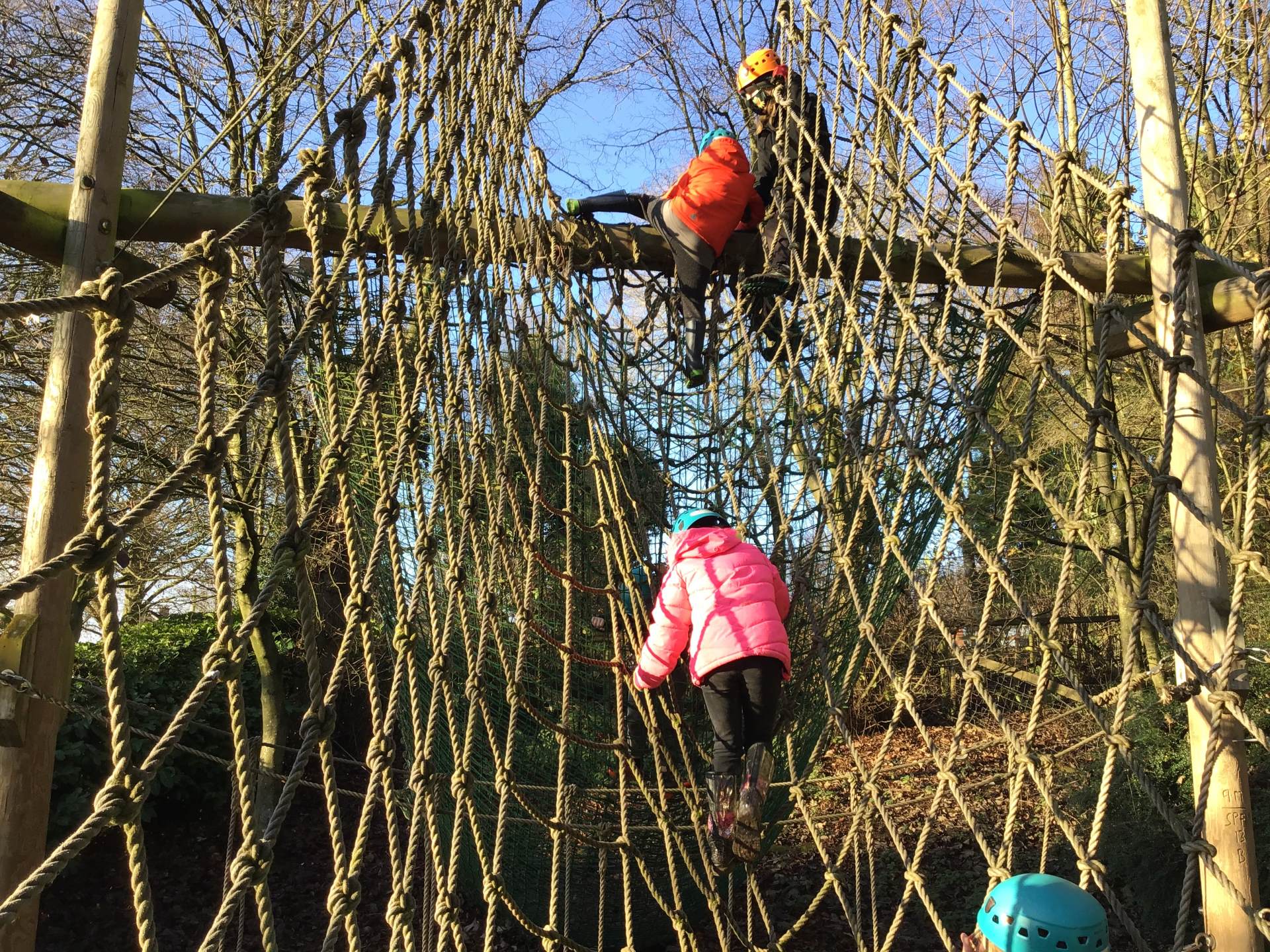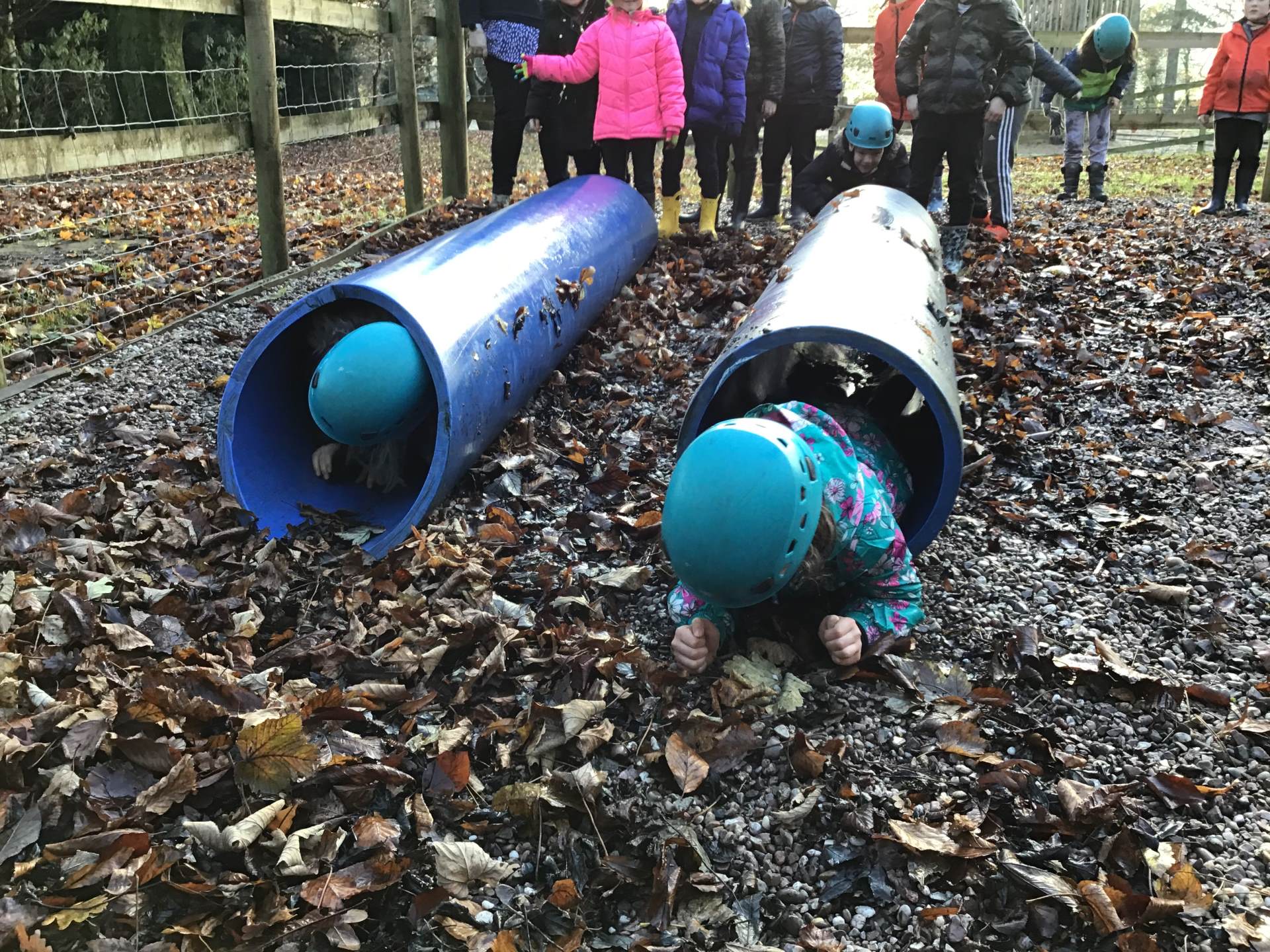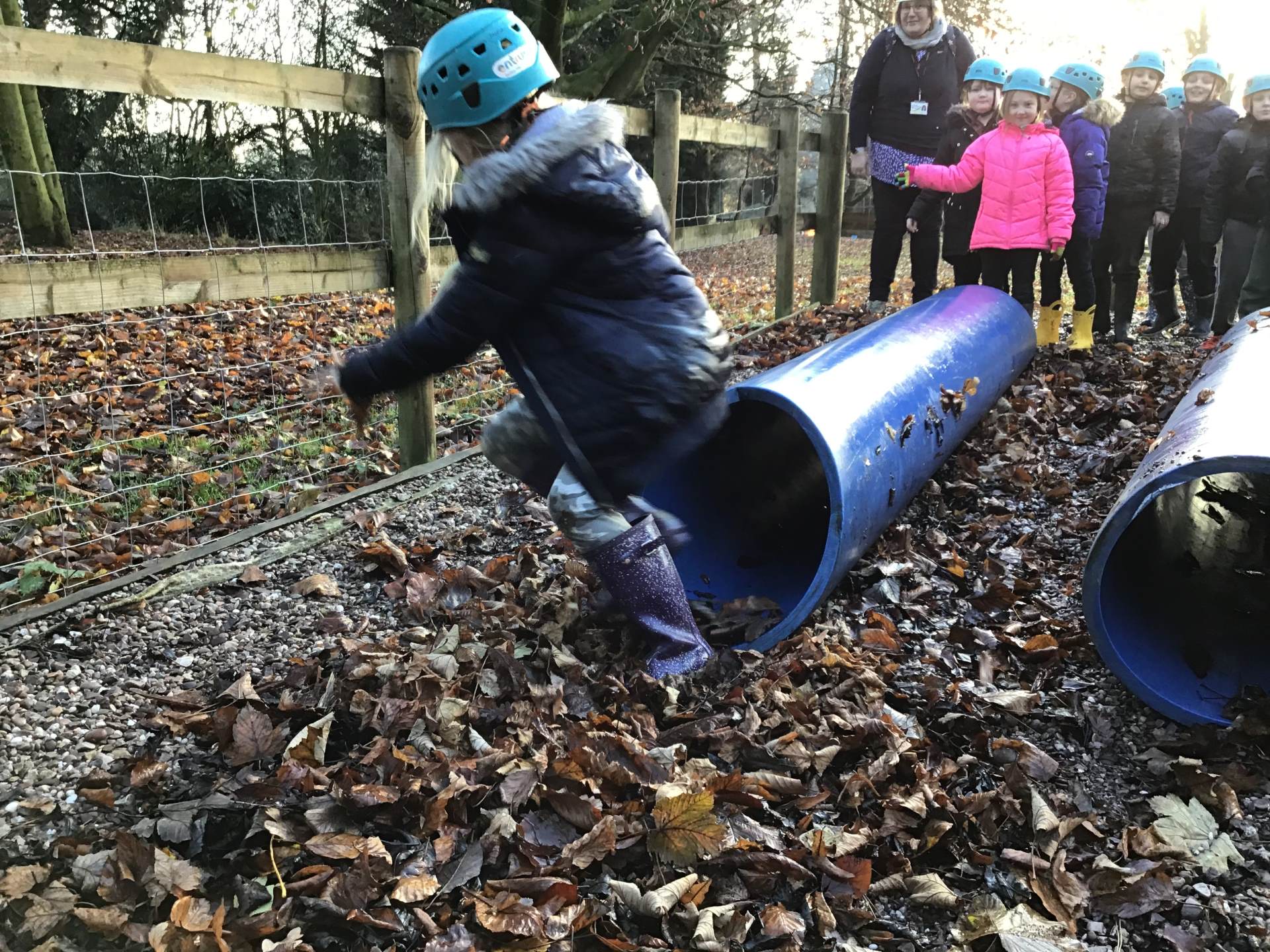 Take a look at us using our map skills, to find hidden letters and pictures around the Standon Bowers Site.

We had so much fun orienteering that the next day in school, we made our own compasses in science to help us to locate north, south, east and west positions at different points in our school. We have already learned that a compass is magnetic and that the points of a compass will always point north/ south. We have also learned that a magnet is attracted to the poles of the earth (the earth's magnetic field).

After making compasses and using them to locate different positions from different places in our school, we went outside and did some exercise. We had to run in the direction of north, south, east and west when Miss Walker told us. We also thought about where north east and north west would be and south east and south west.
Happy Children in Need day 2020

Standon Bowers 2020
Every Thursday afternoon, Silver Birch get to work as a team, explore and be one with nature, build fires, build shelters and take part in lots of other exciting tasks at Standon Bowers.
Take a look at year 4 practising their teamwork skills to move through a hoop without breaking the circle, building a moving track using crates and using pipe to move a ball a short distance.
There is no i in team!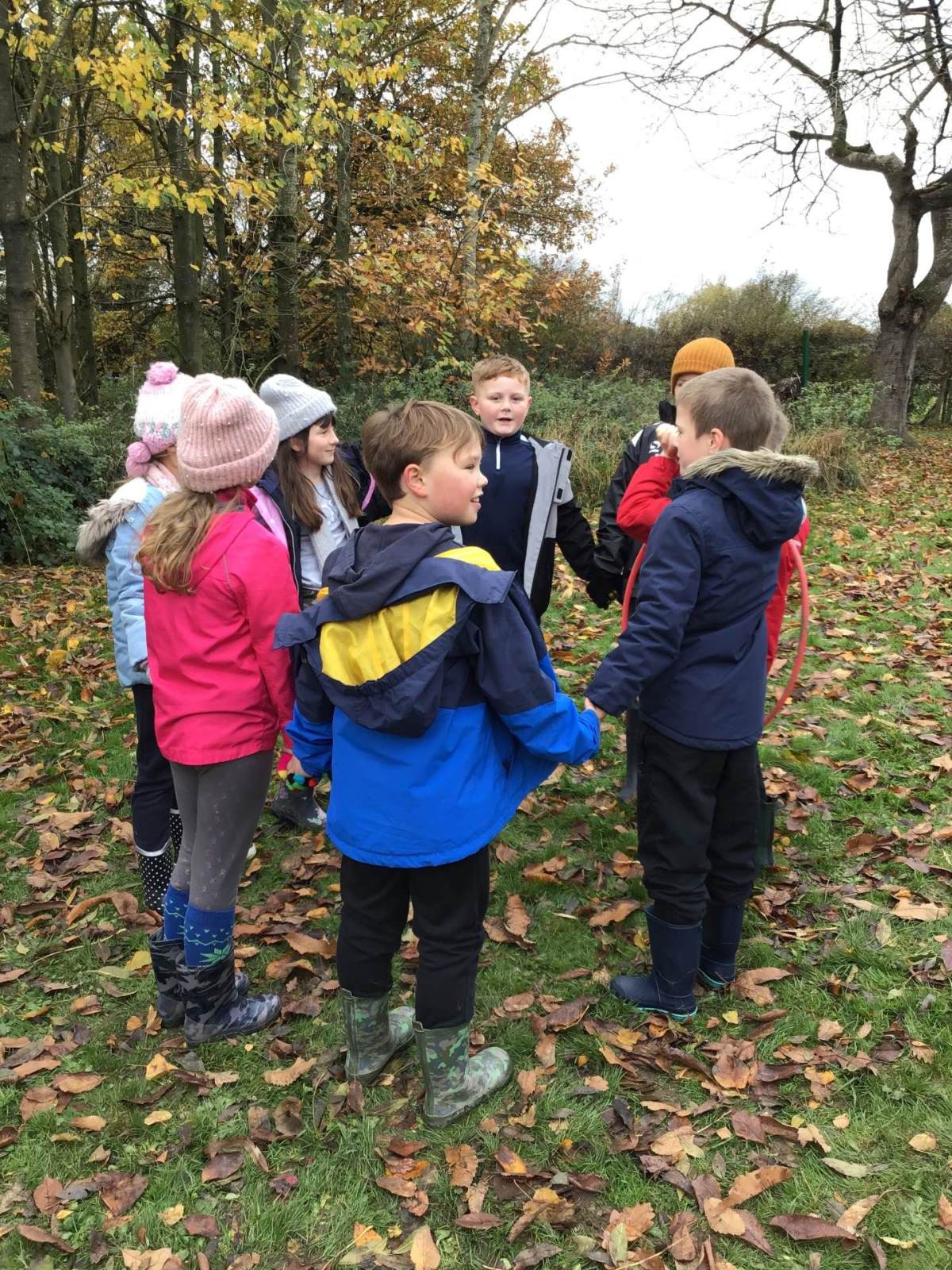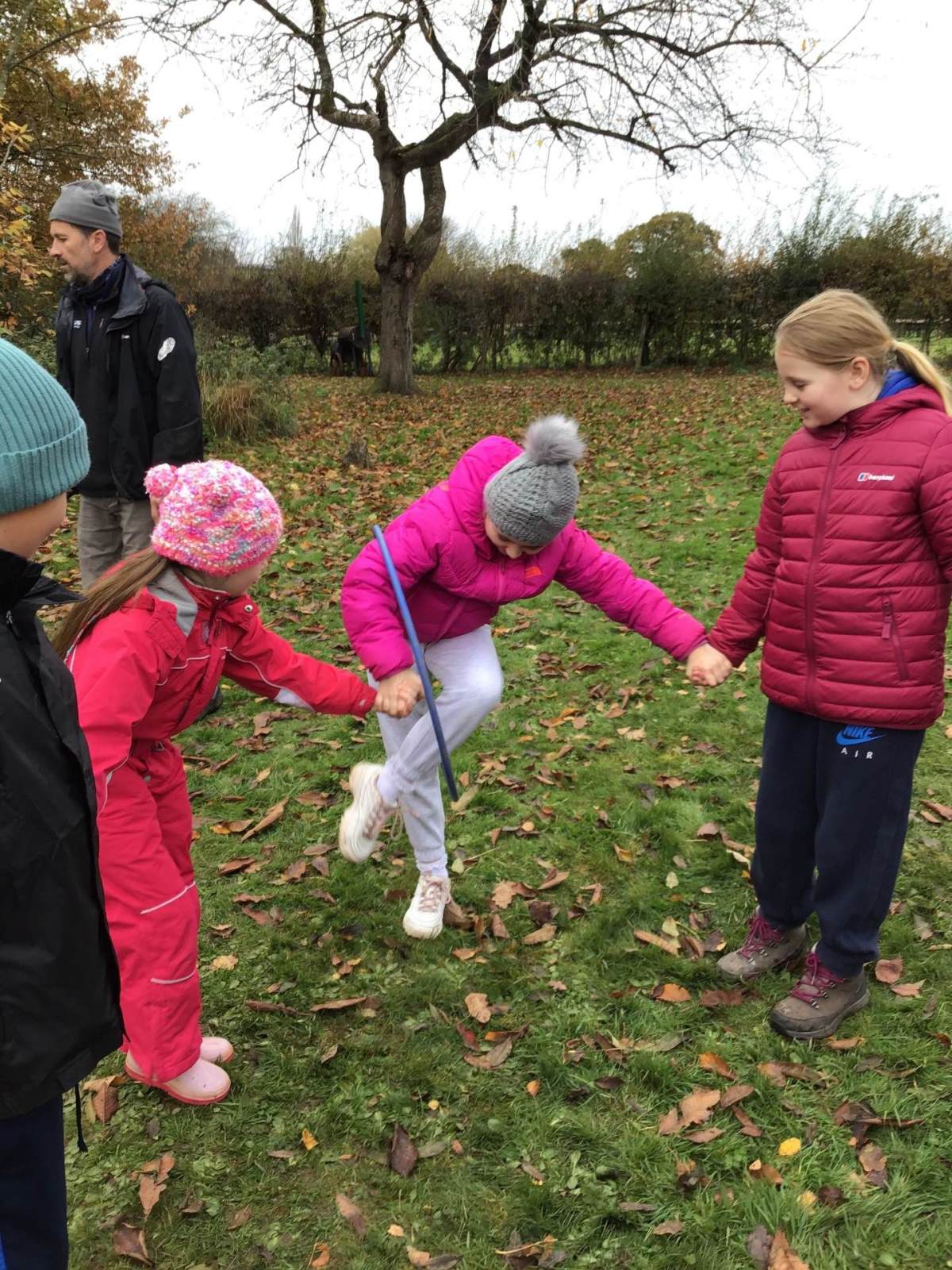 That was fun! We were faster the second time!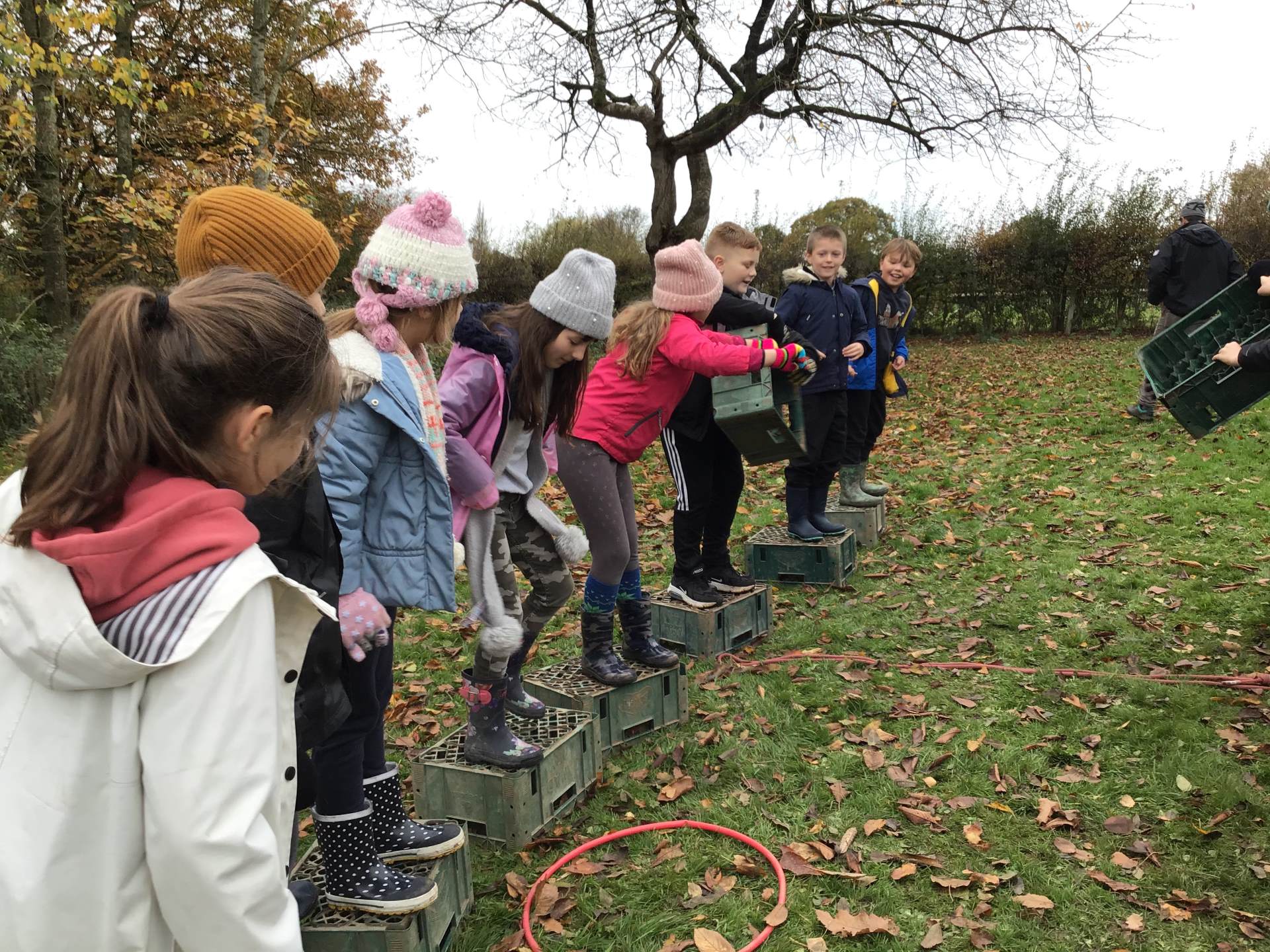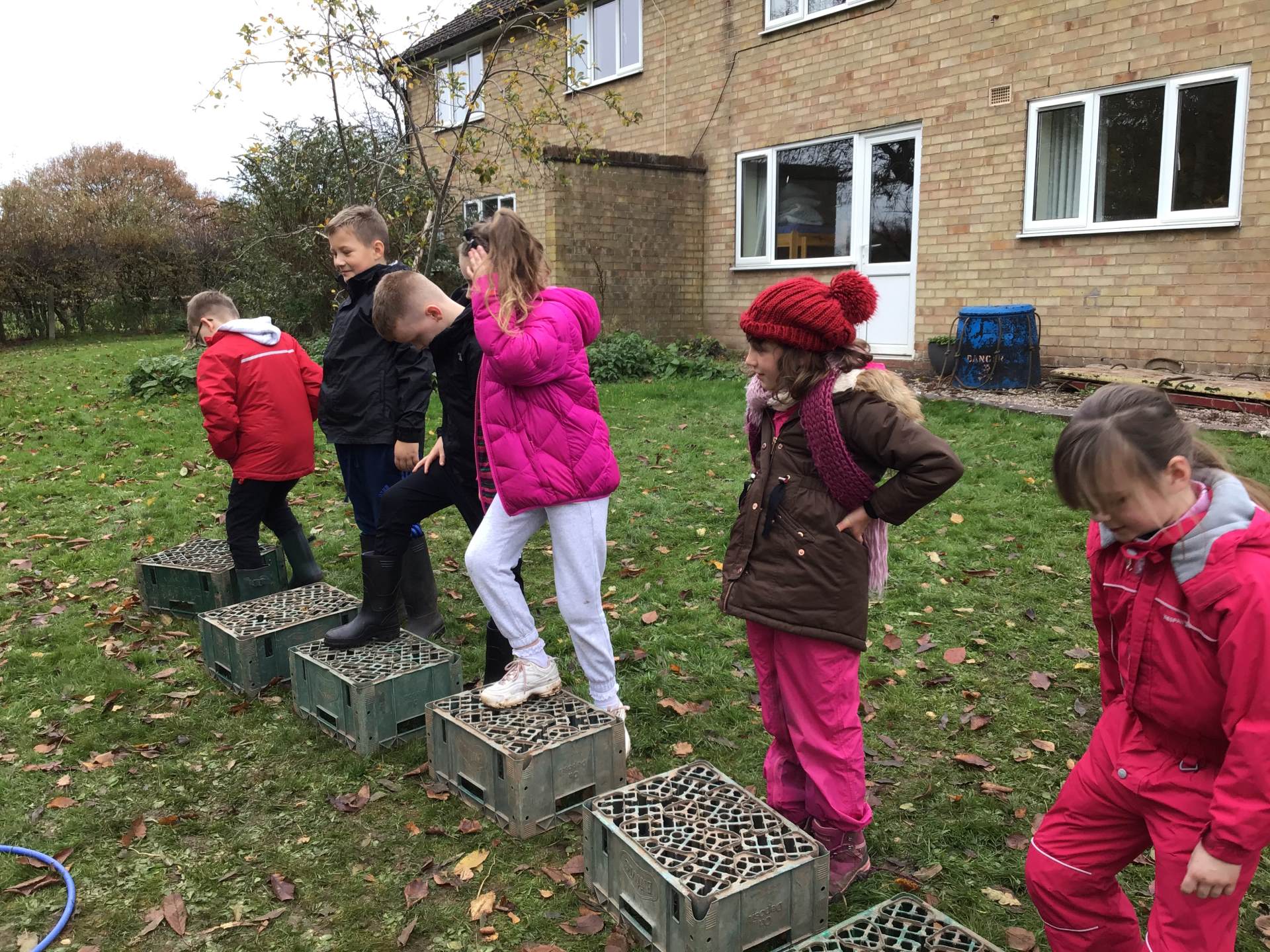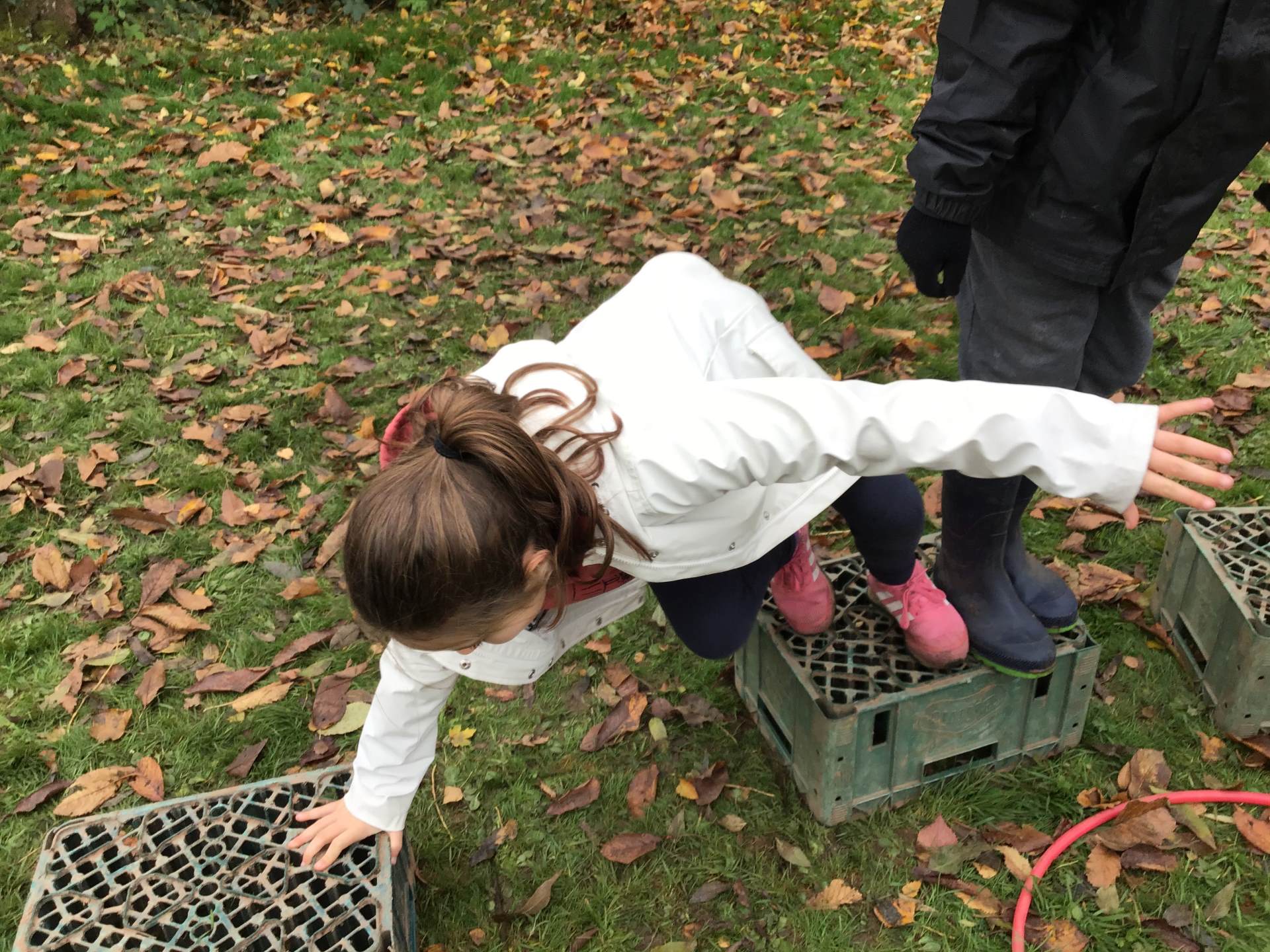 We laughed so hard during this task, that we kept falling off the crates.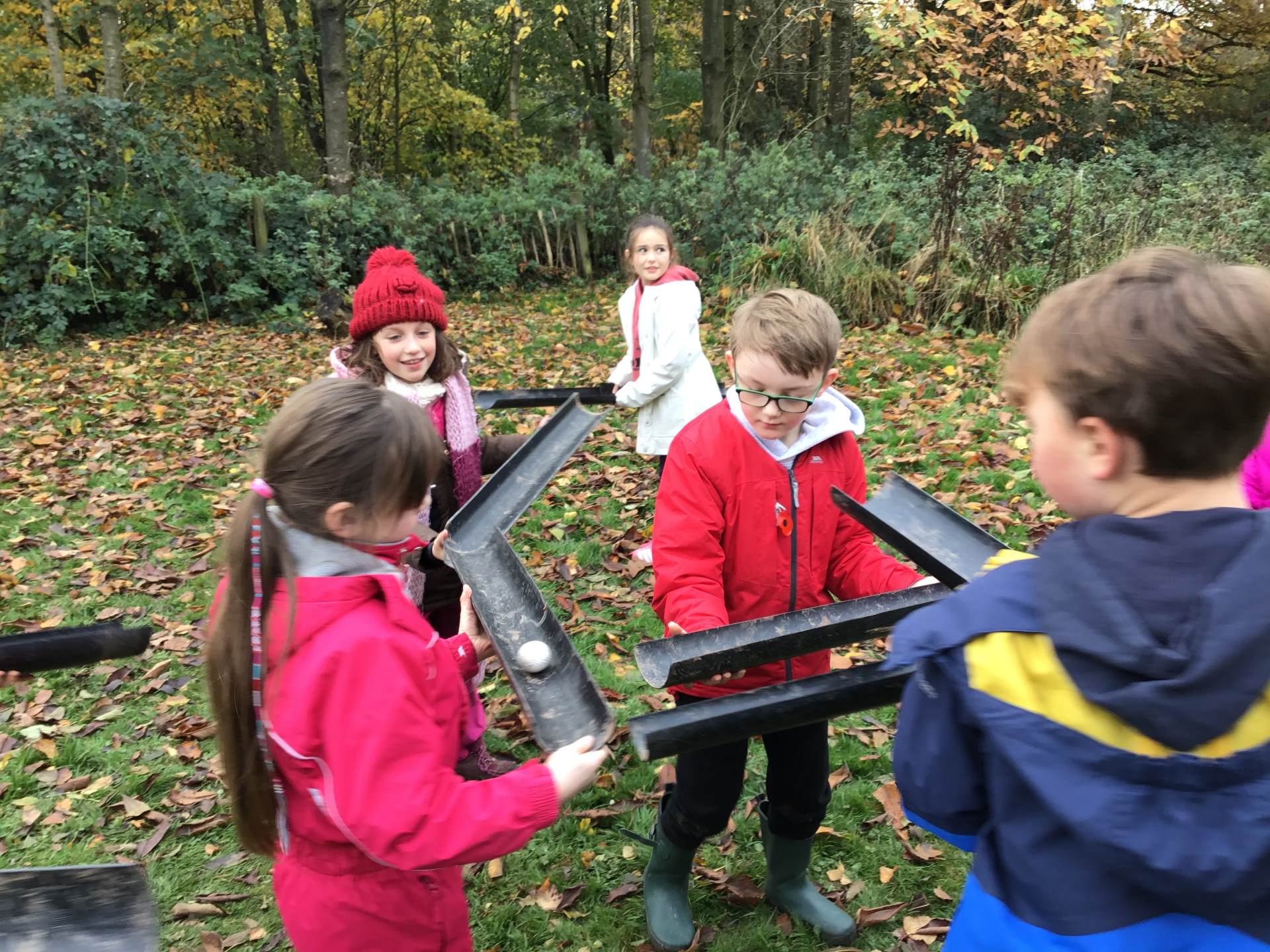 We showed more than good teamwork skills during this task. We showed perseverance, determination and dedication!
Blindfold trail
This task helped us to imagine what daily life is like for our friend who is visually impaired. We used our other four senses to help us to complete the blindfold trail and were very supportive of our partners. It is not easy to give directions and explain what dangers may lie ahead!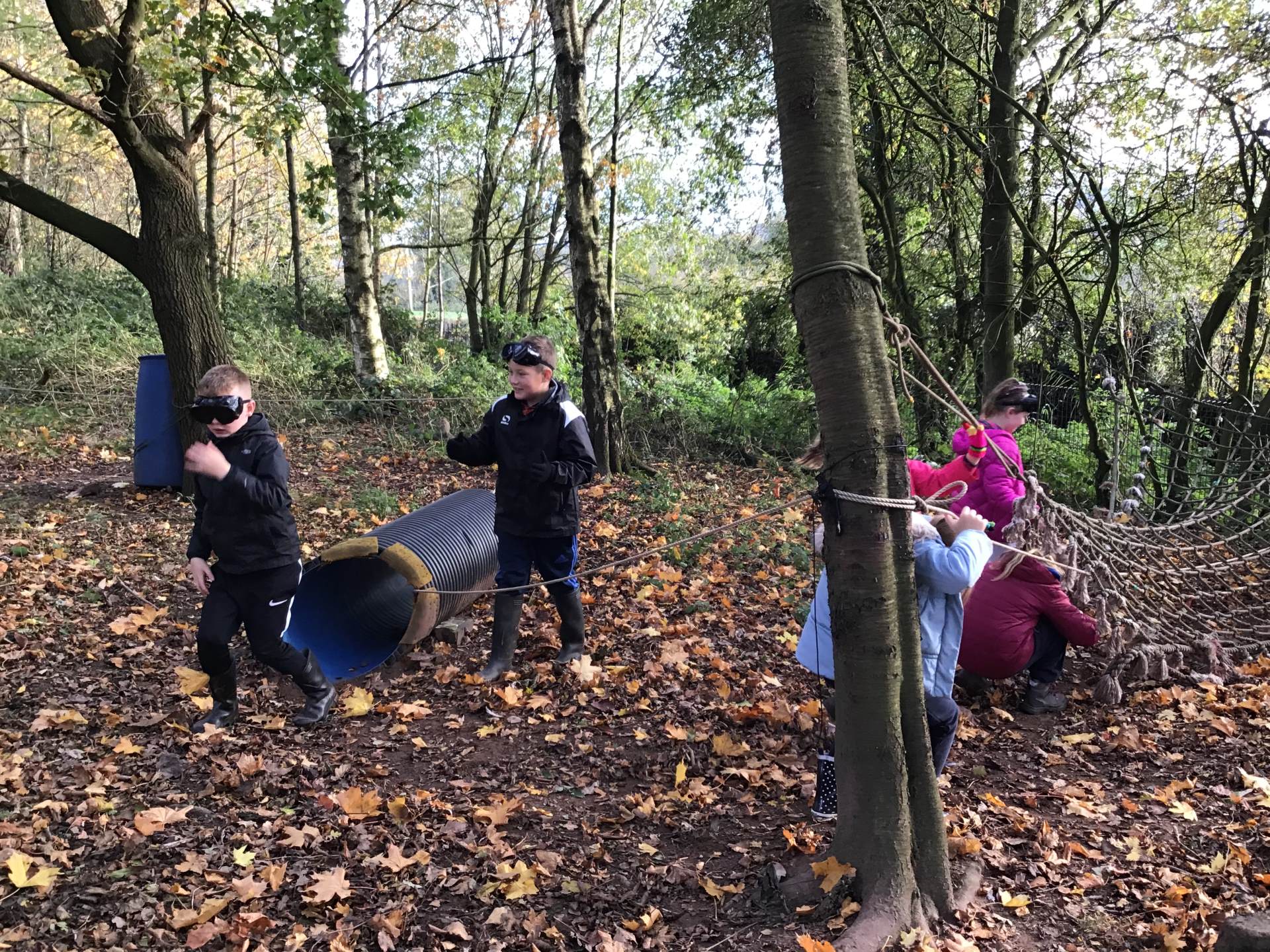 Standon Bowers Week 2
Take a look at year 3 firing arrows at a target, using a bow and scavenger hunting.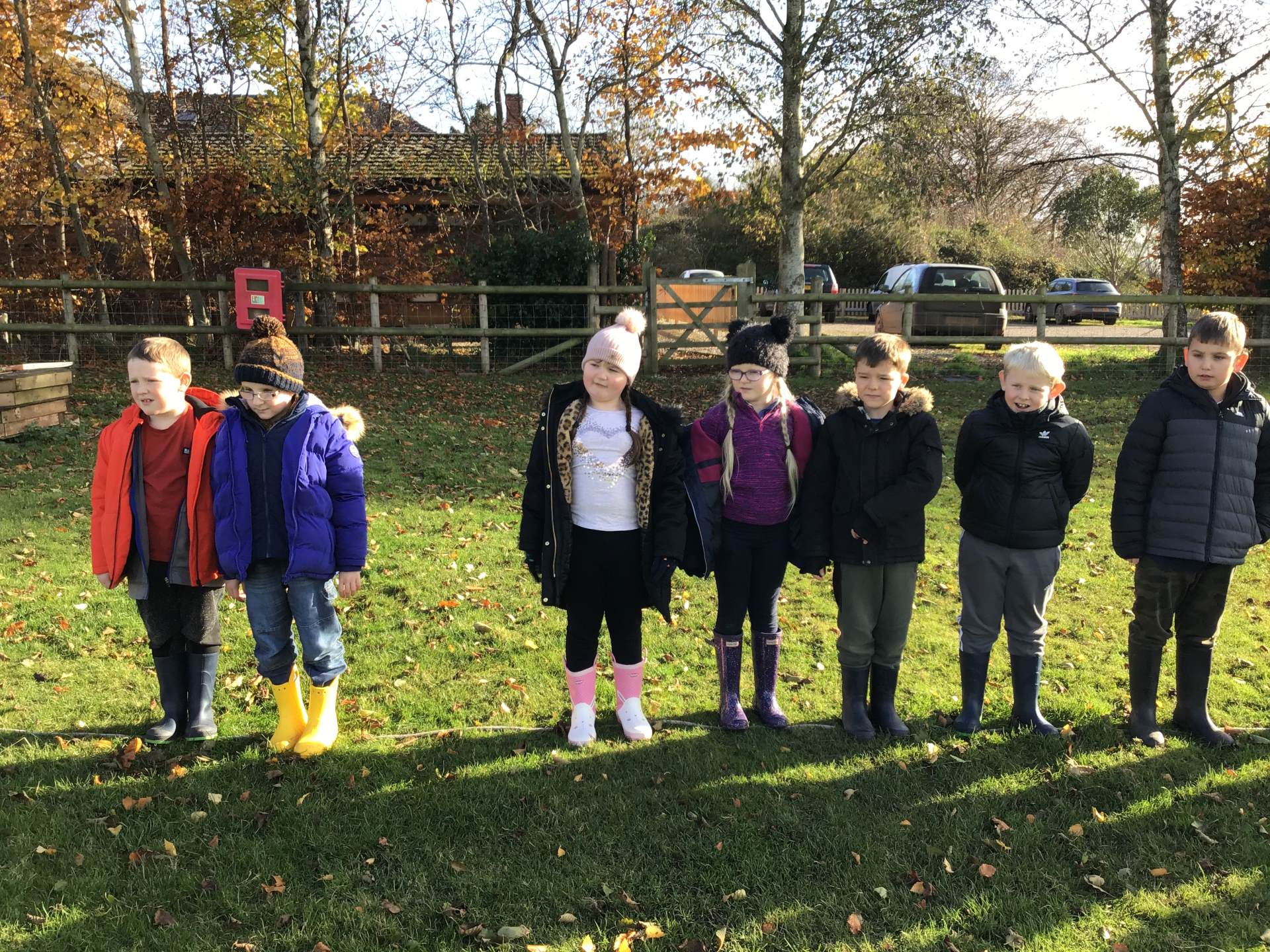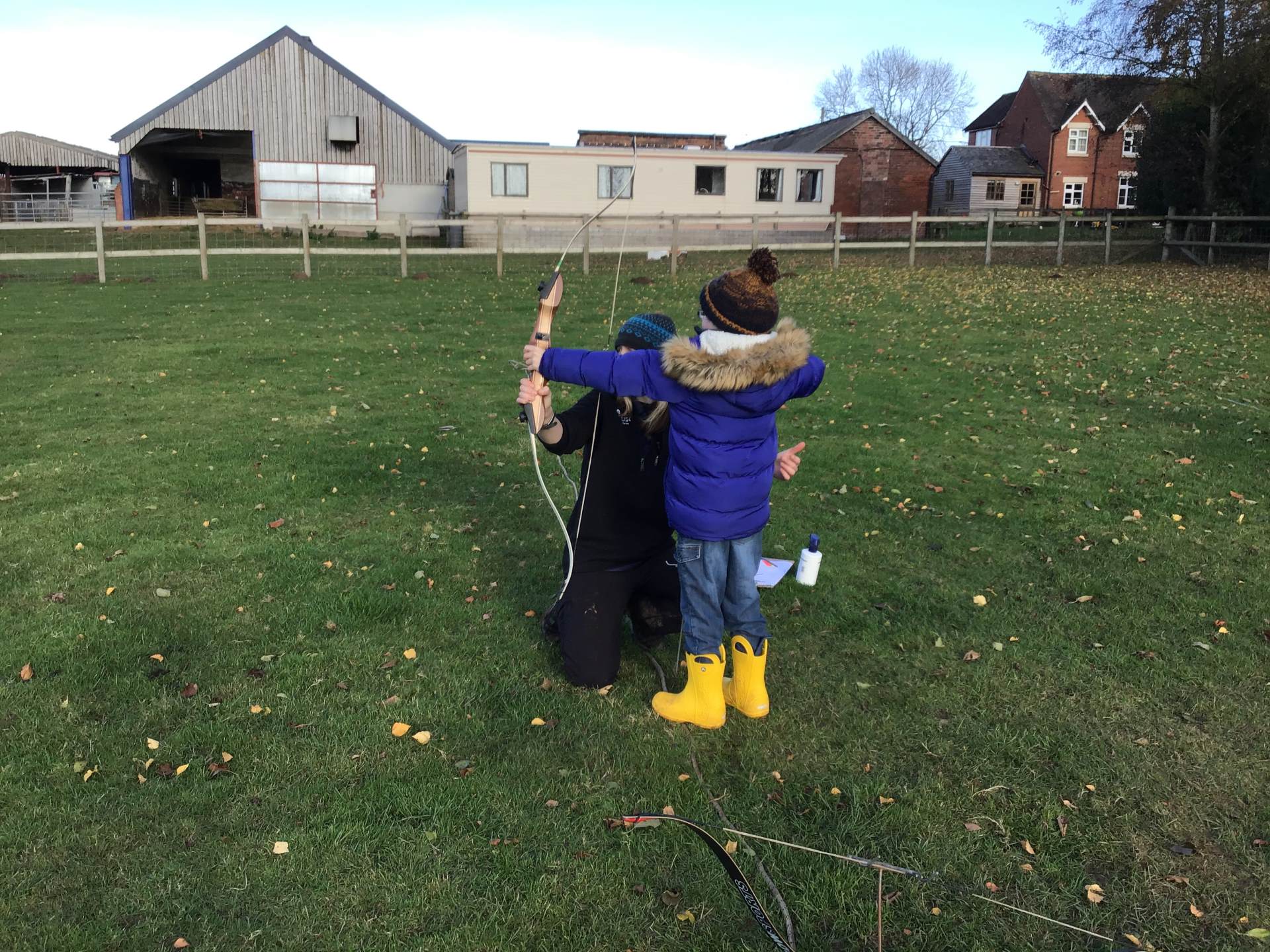 It is not easy holding a bow whist attaching an arrow and hitting a target, but we gave it our best shot!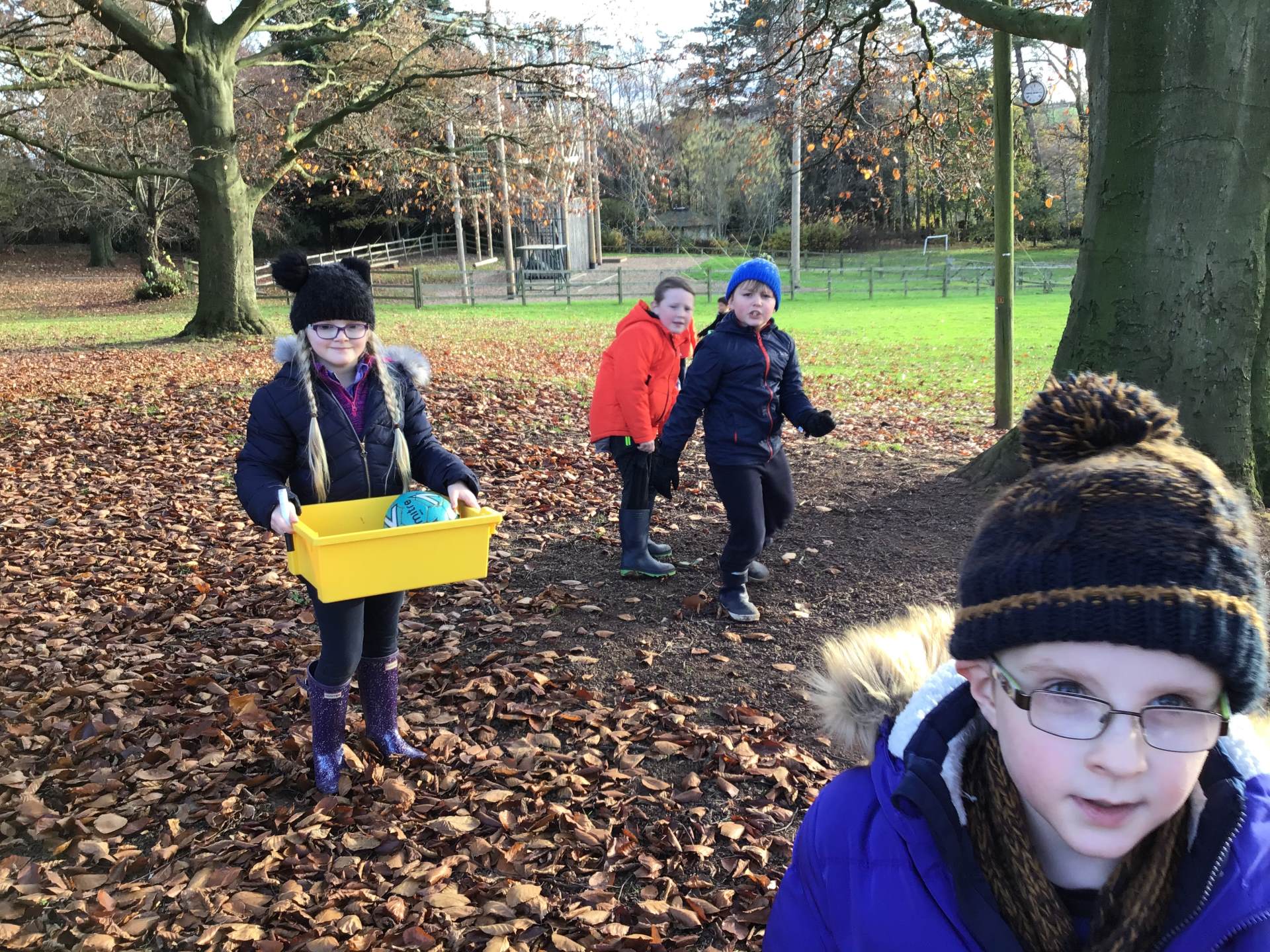 On our scavenger hunt, we found a badger's habitat (a sett) and learned that they make a toilet just next to their sett as they do not like to poo in their own habitats. We also learned that there are so many oak trees in England because grey squirrels bury acorns during winter. They forget where they have buried the acorns and then they grow into oak trees.
Week 3 at Standon Bowers
This week at Standon Bowers we have been making fires and shelter building. I am sure that Bear Grylls would be super proud of us. Look at us making a fire using stones for a base, Silver Birch twigs (as they have a special resin inside which makes them burn well), paper and cotton wool. We also learned that to make a fire we need oxygen, heat and fuel also known as the fire triangle.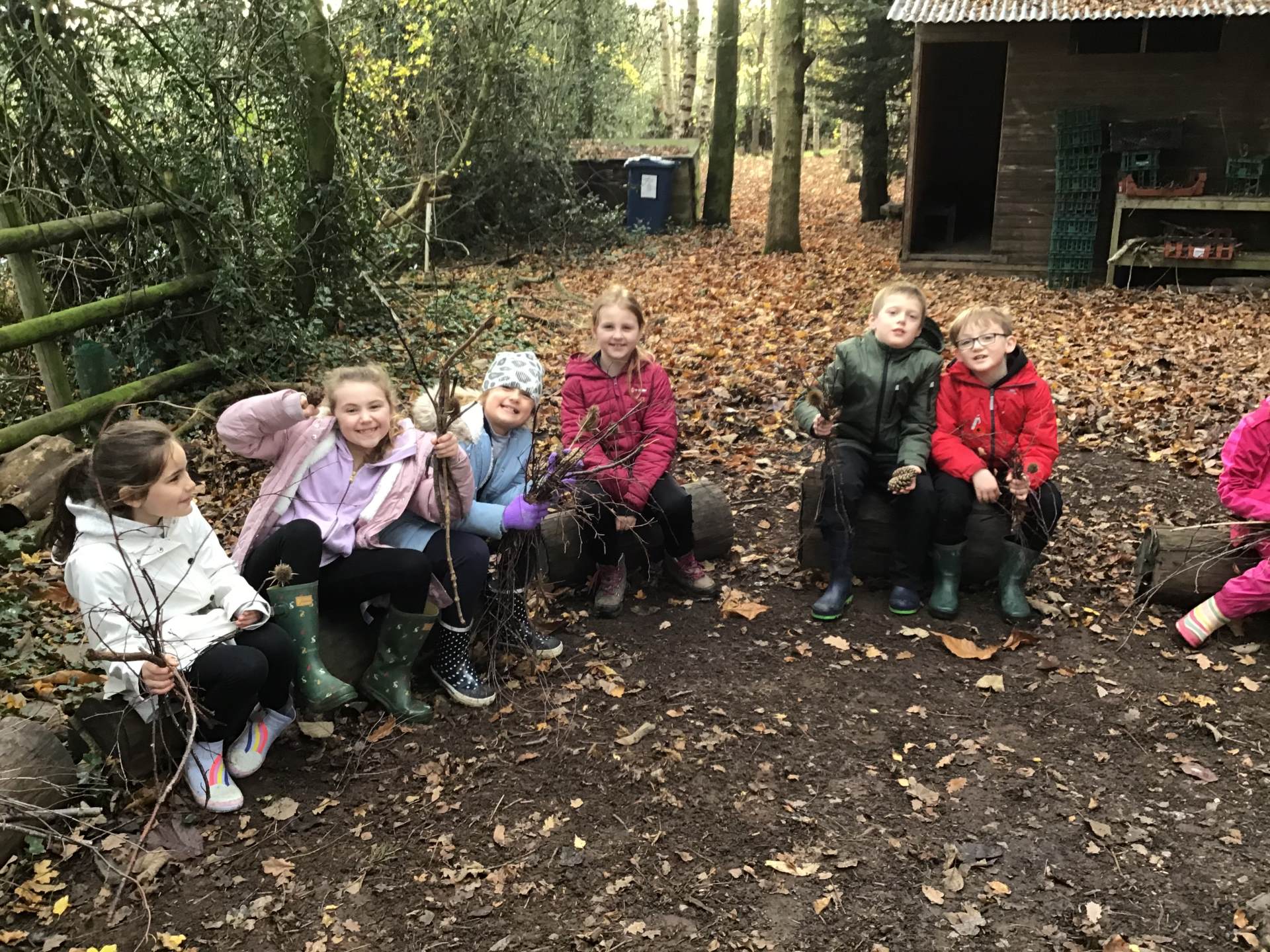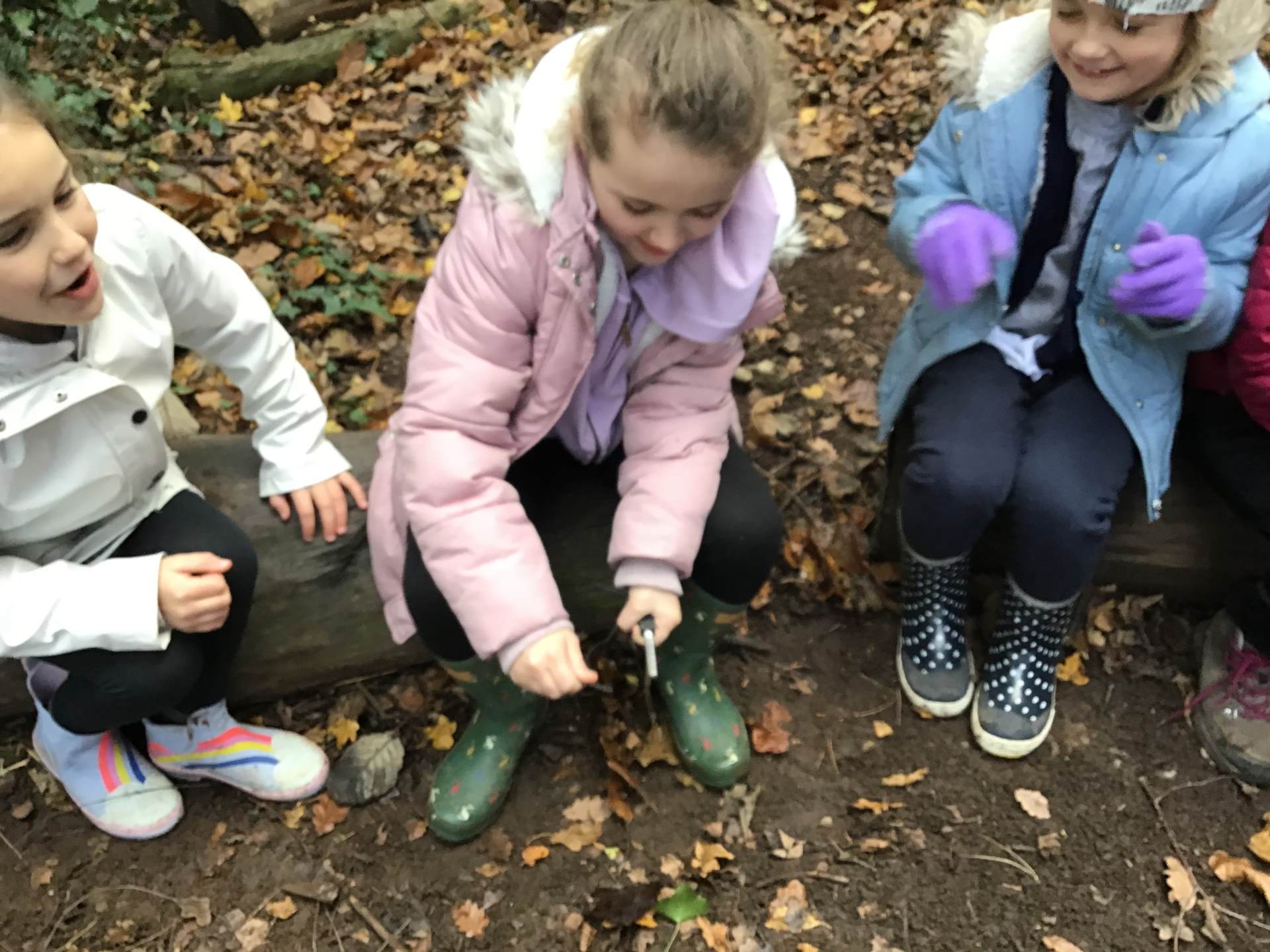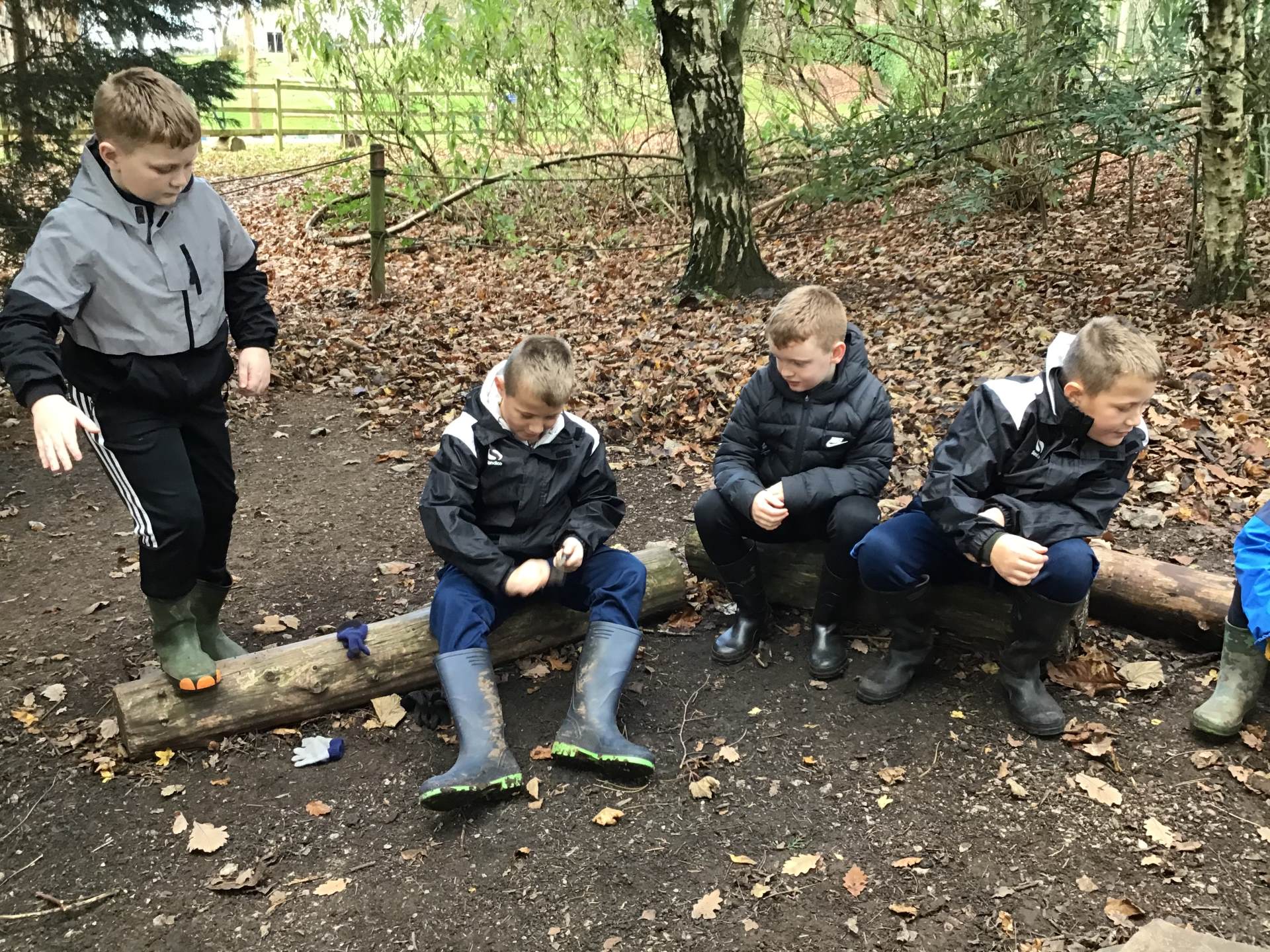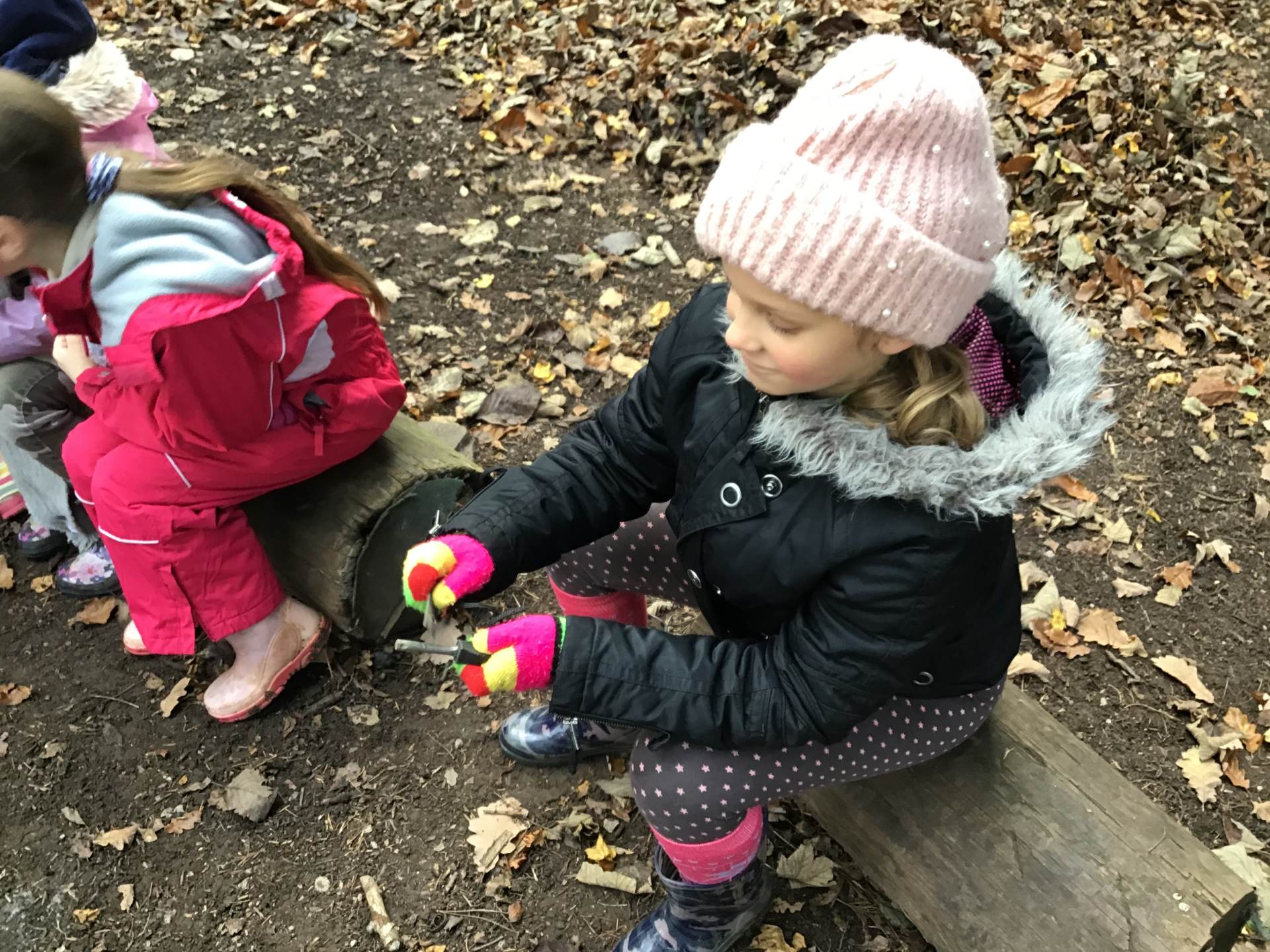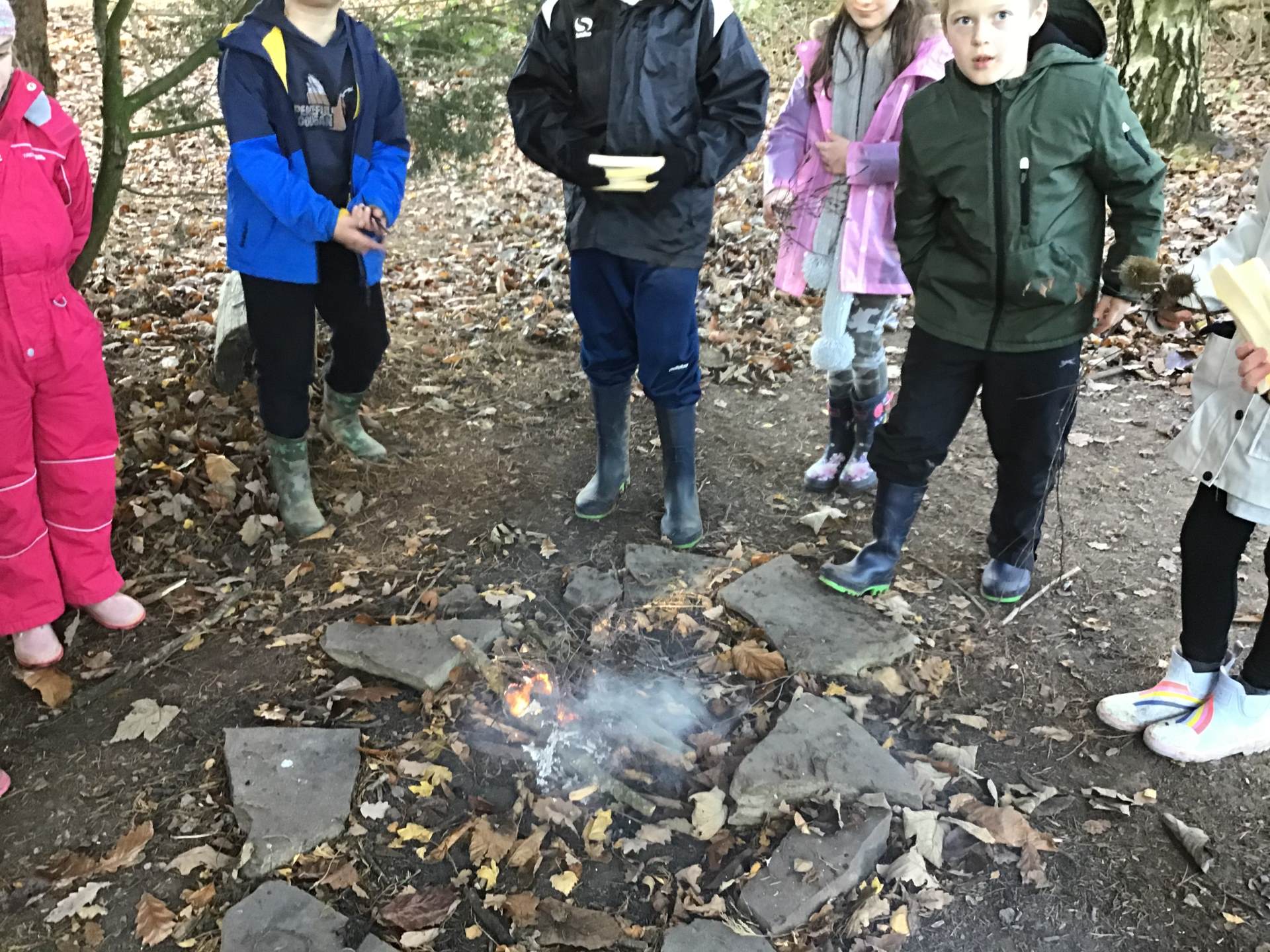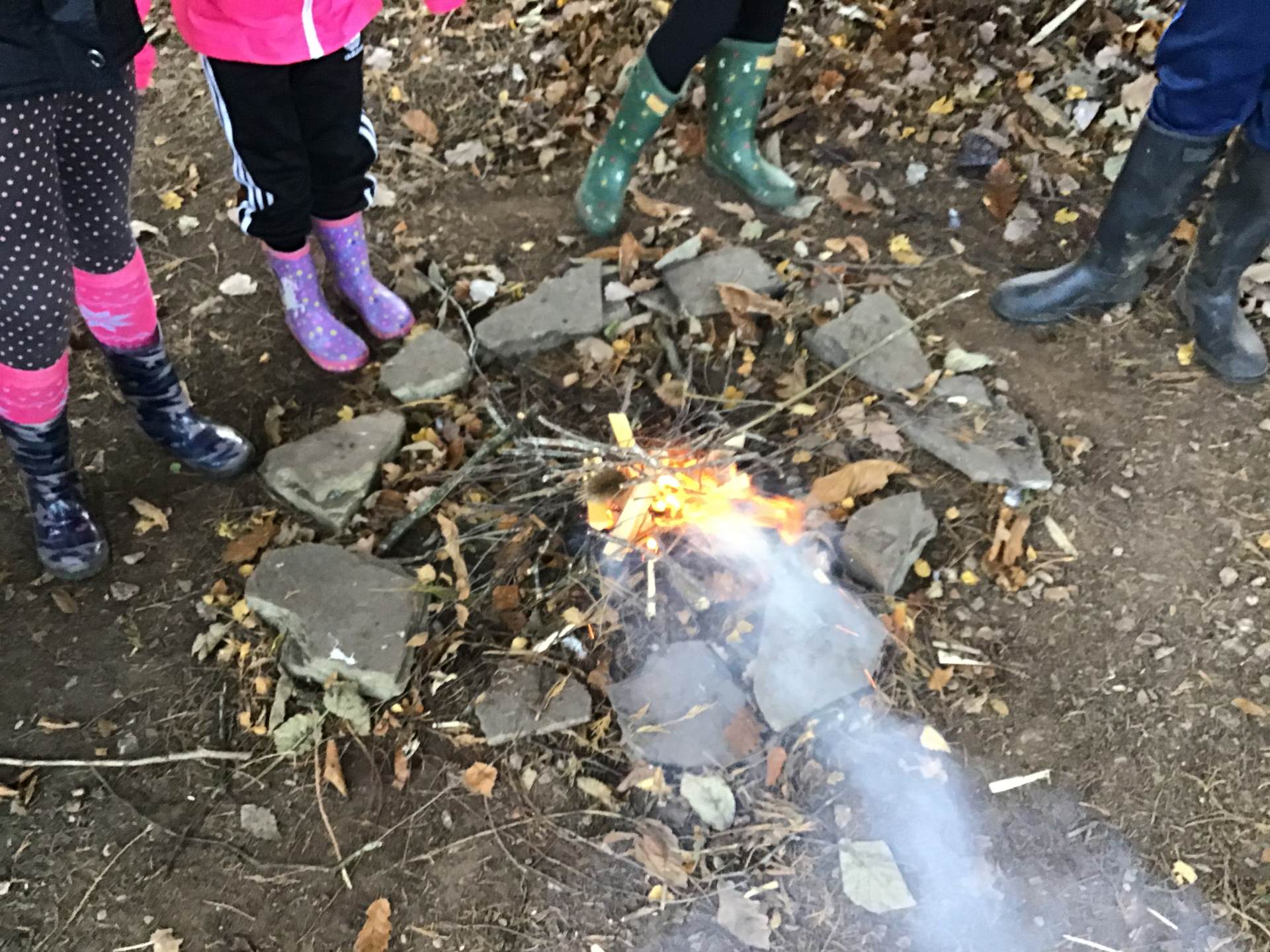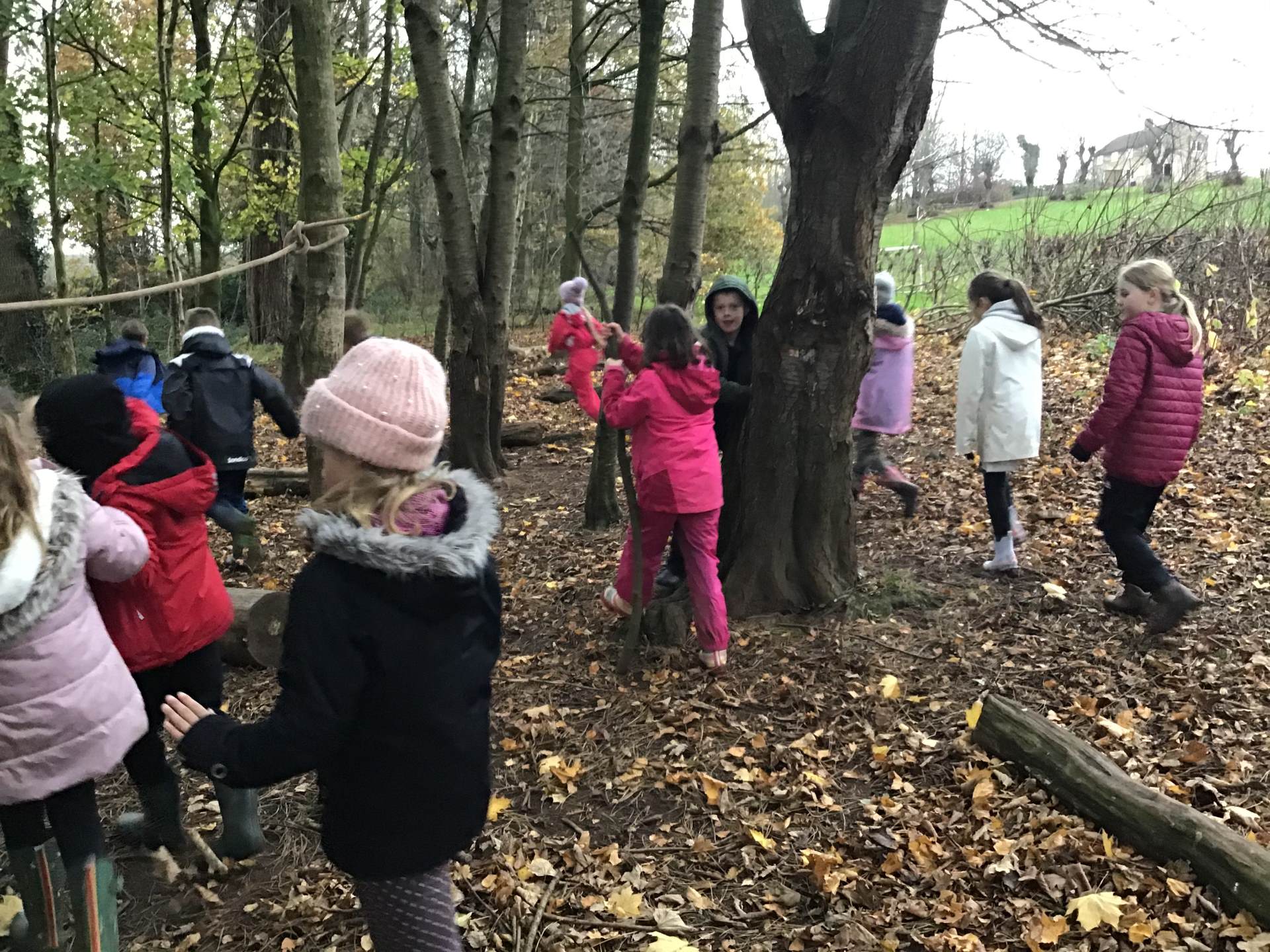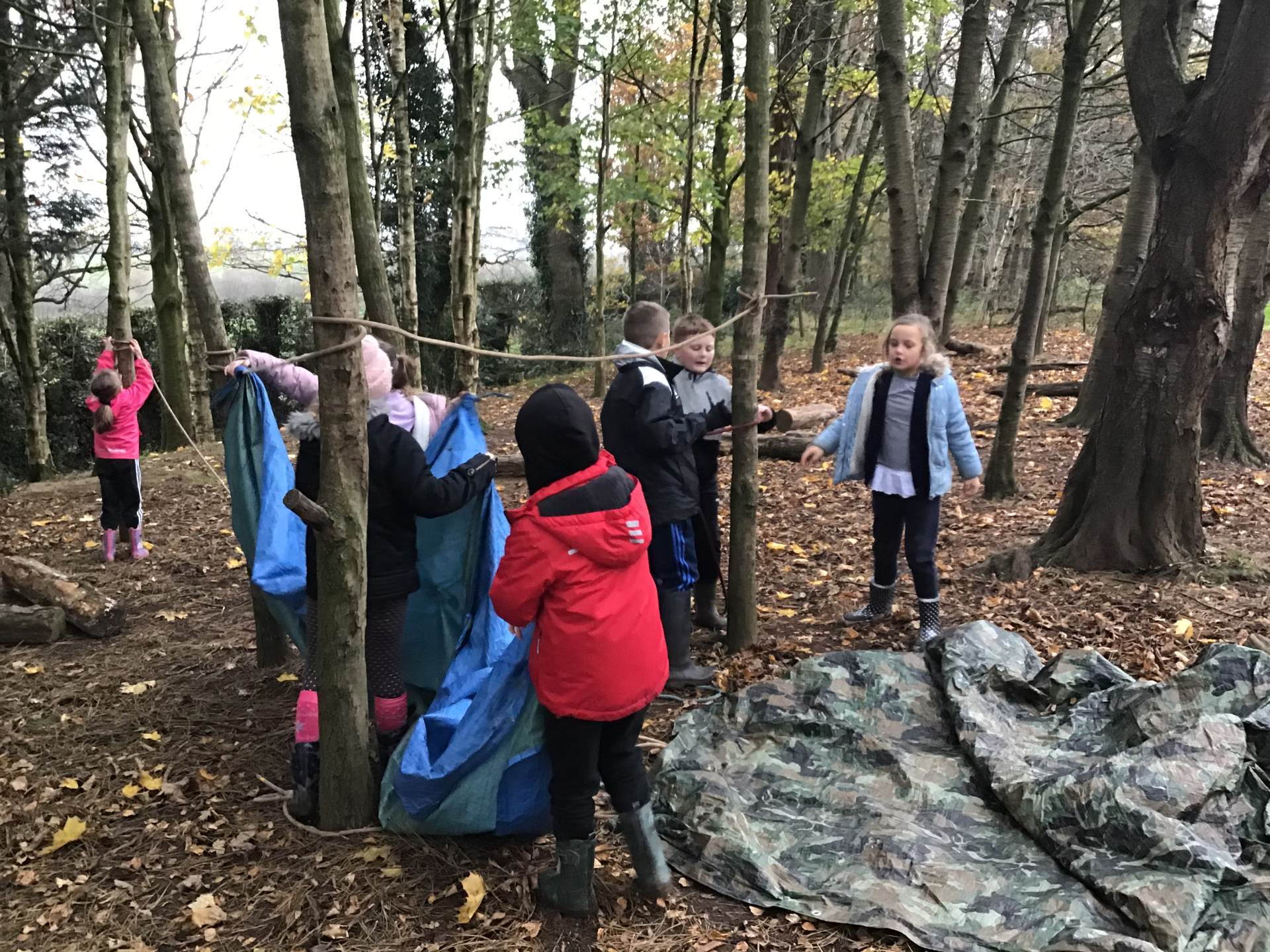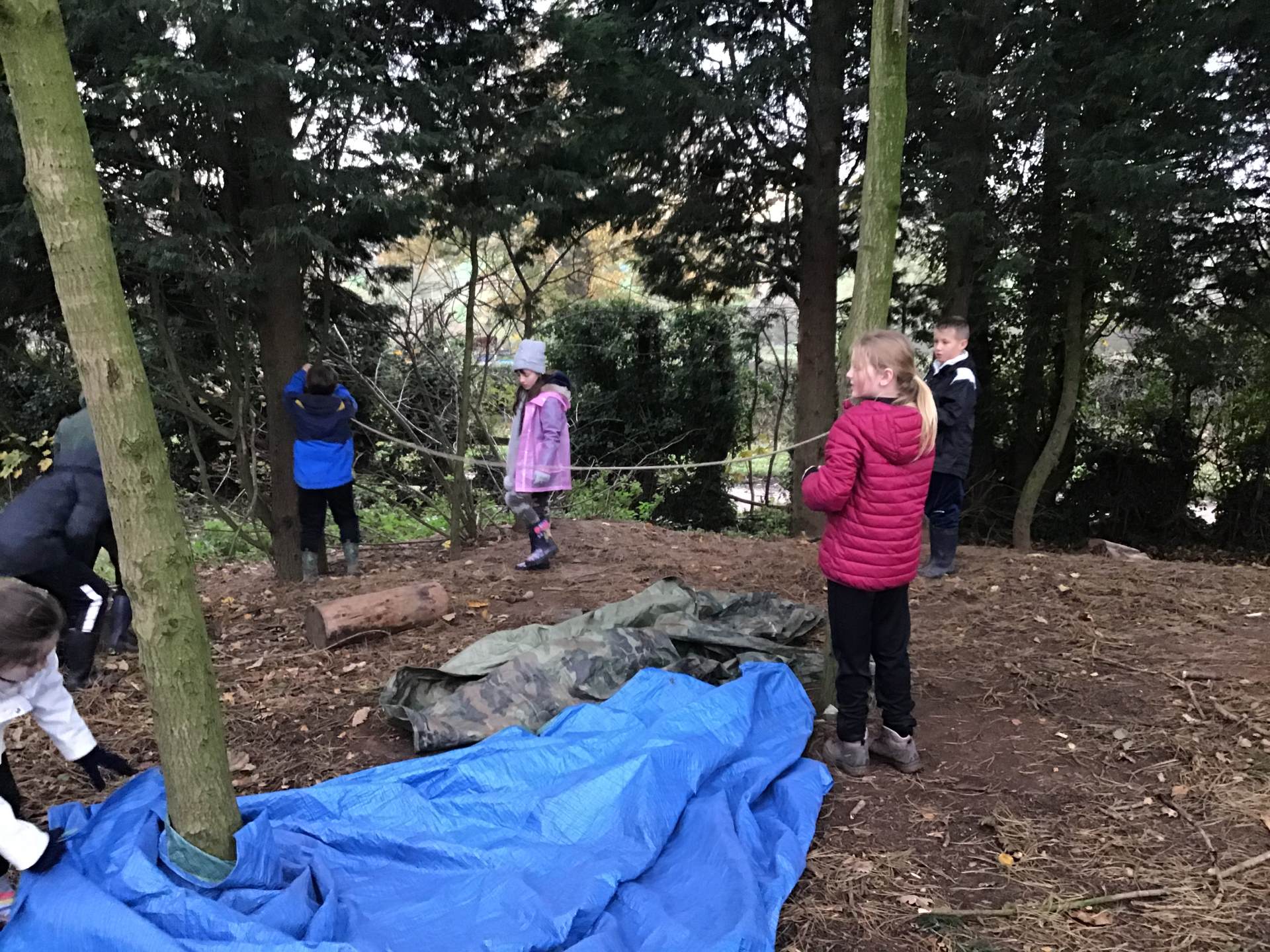 Remembrance Day 2020
Lest we forget
To remember all of the soldiers who have served and are still serving, we created some amazing Acrostic poems using inspiration from all we have learned about our topic (WW2) and reading a variety of WW1 and WW2 poems, including 'In Flanders Fields'. We also made a poppy wreath and learned all about why people wear poppies on Remembrance Day.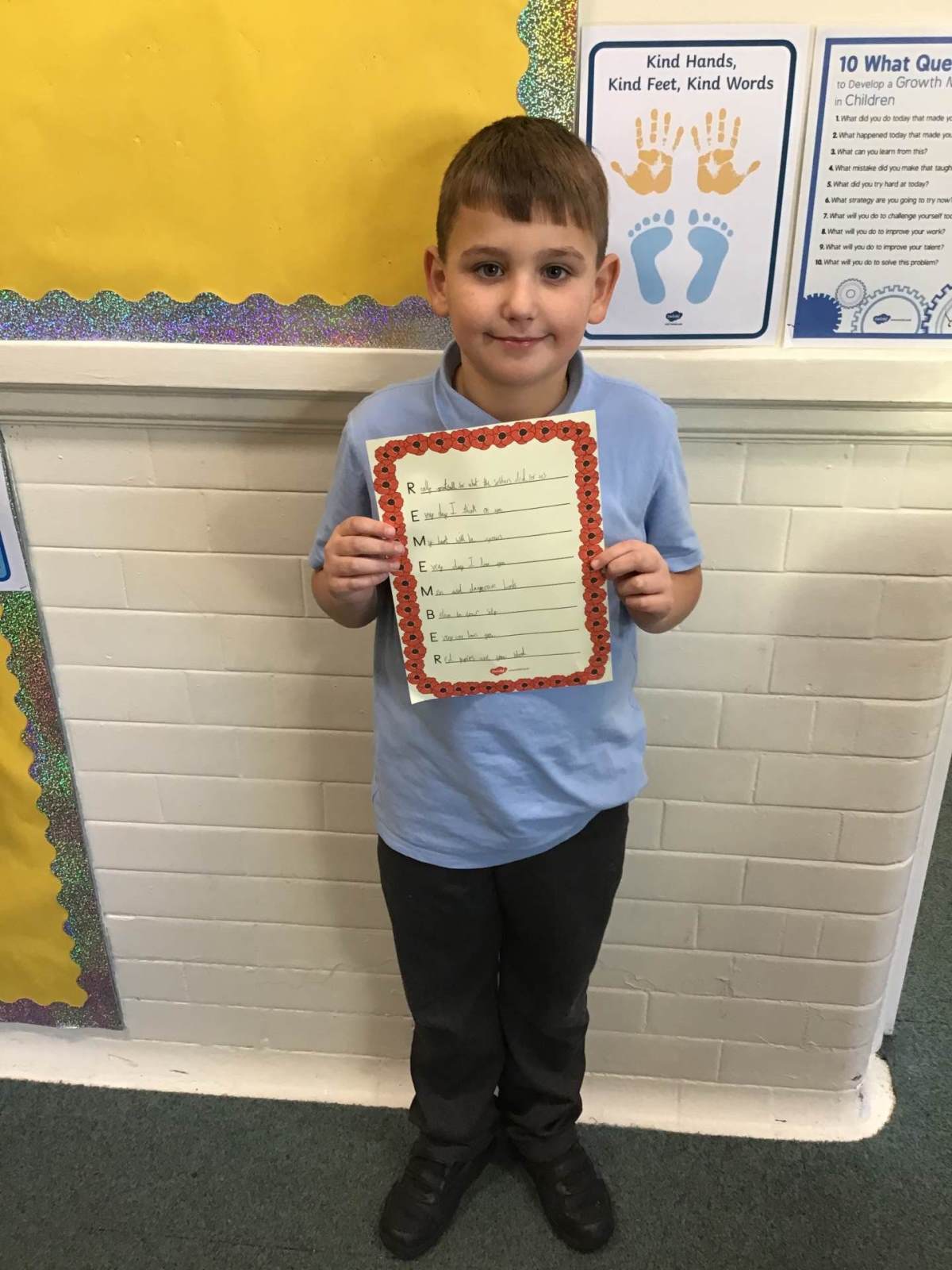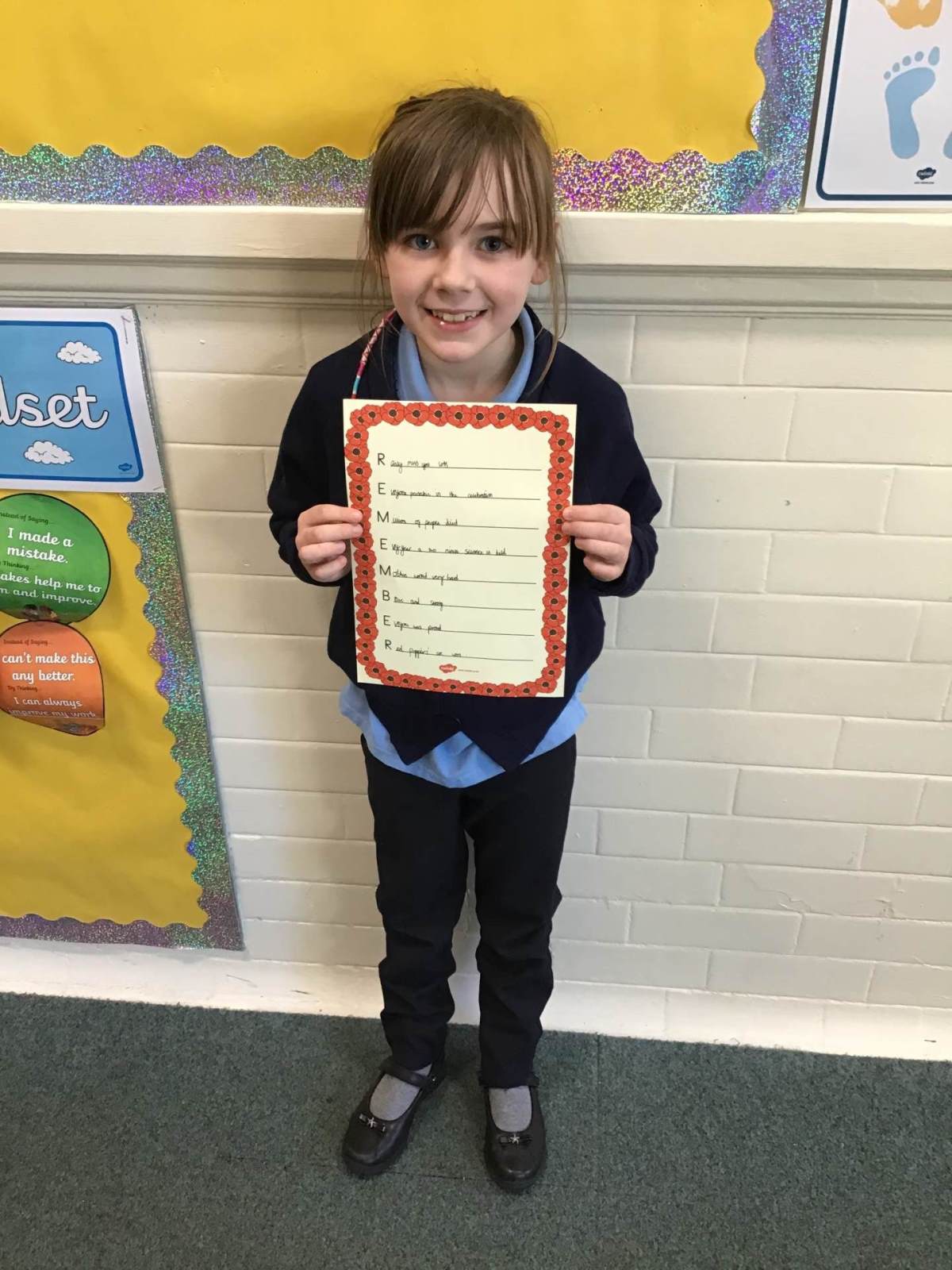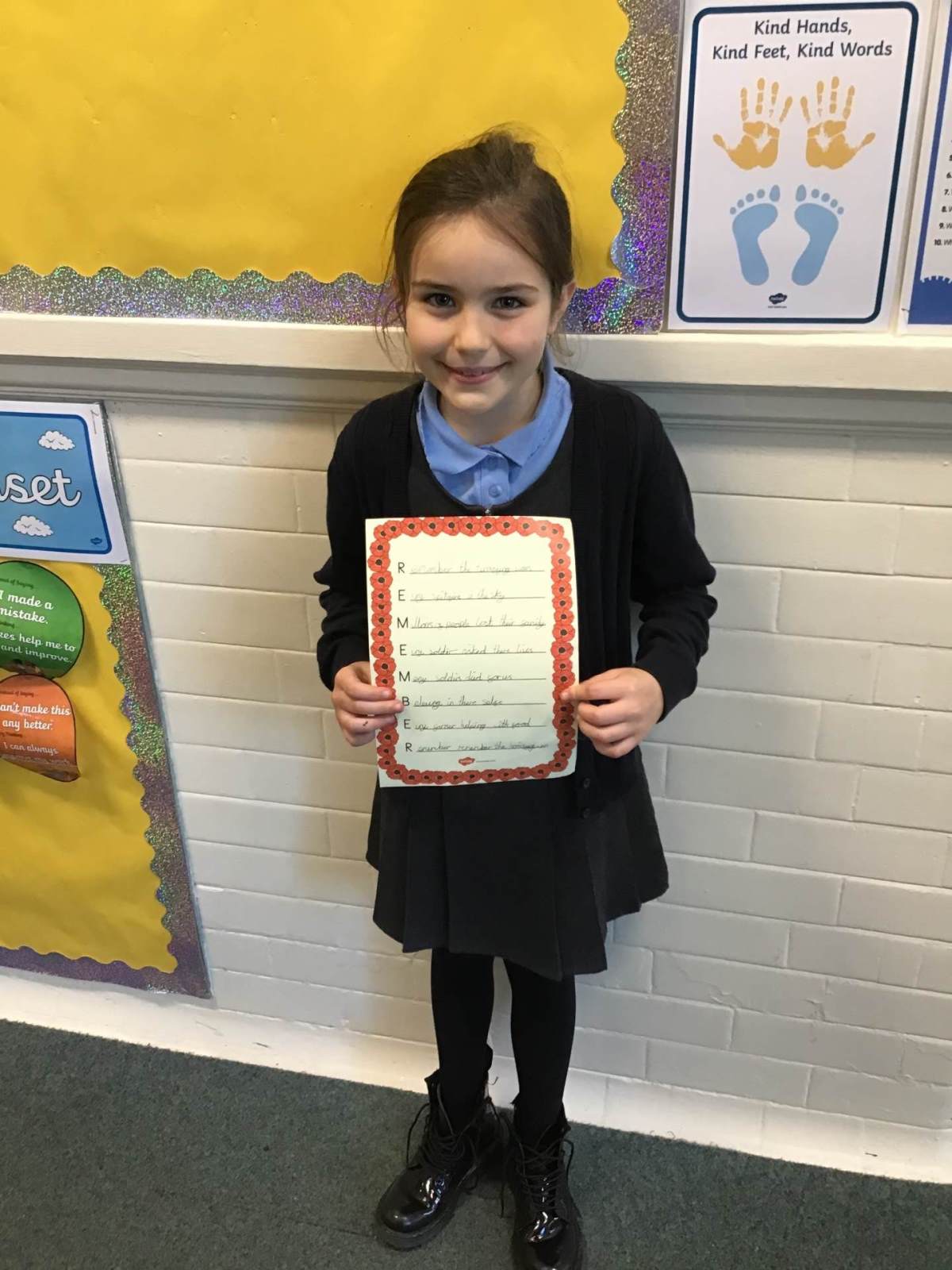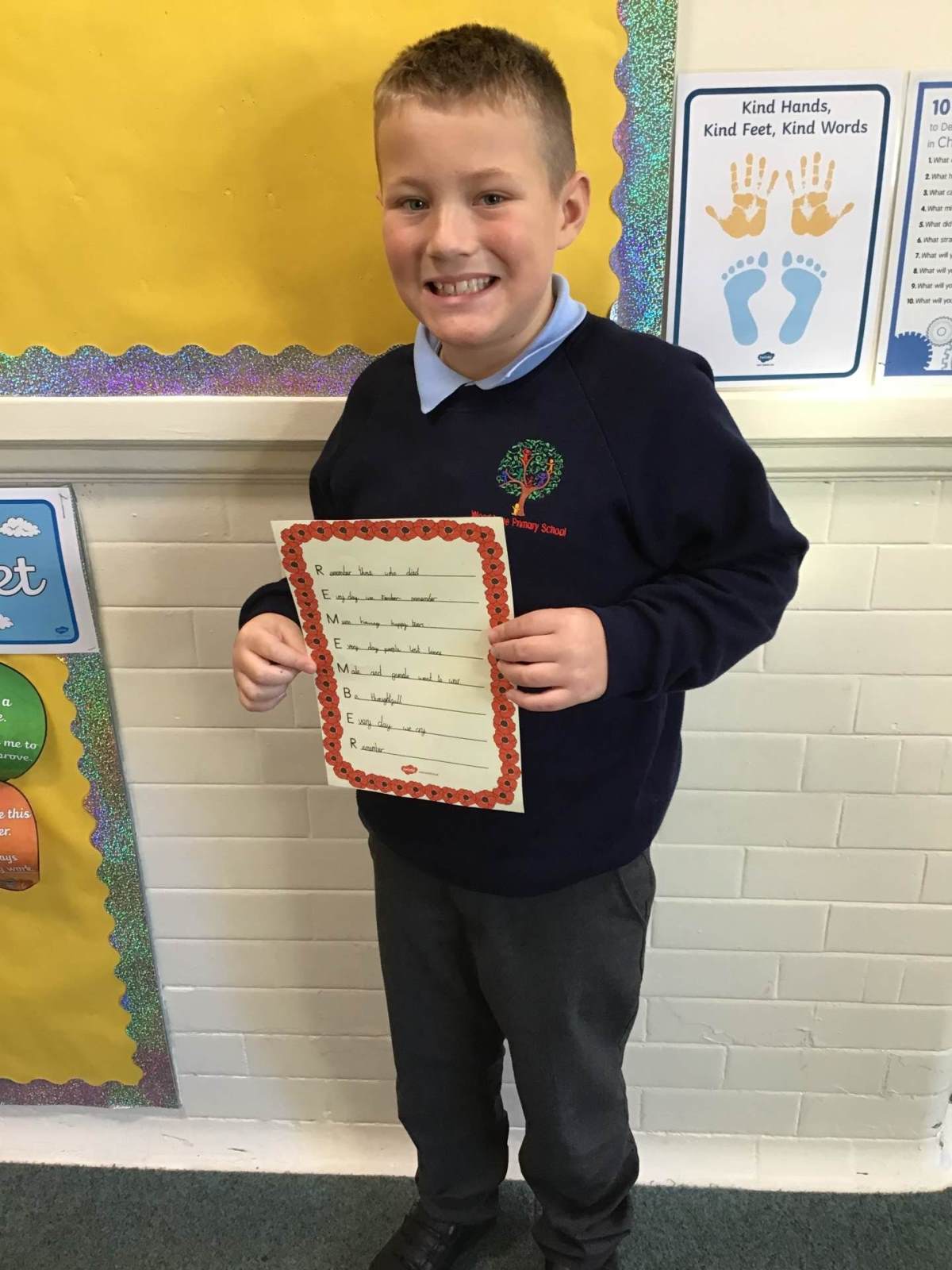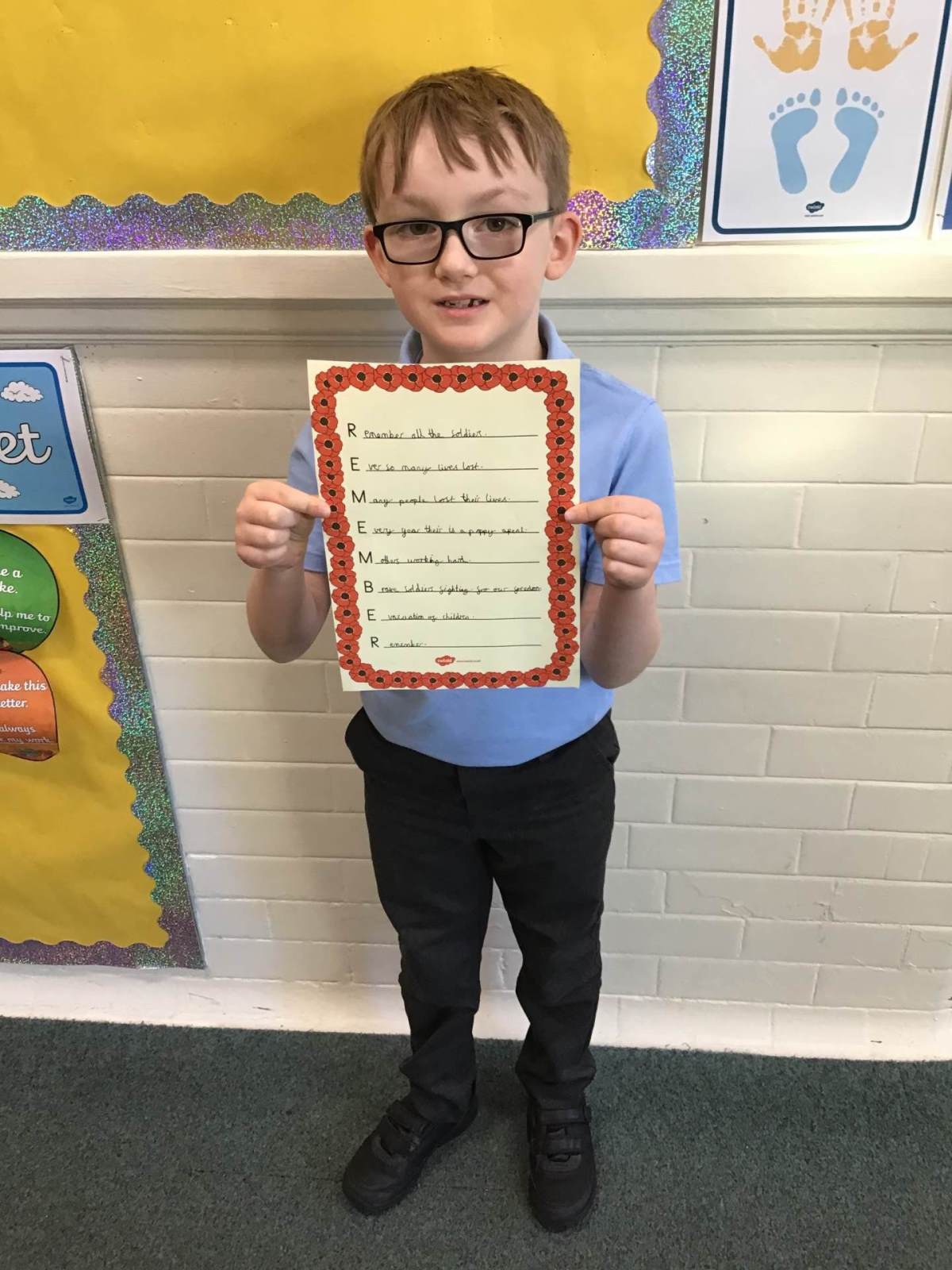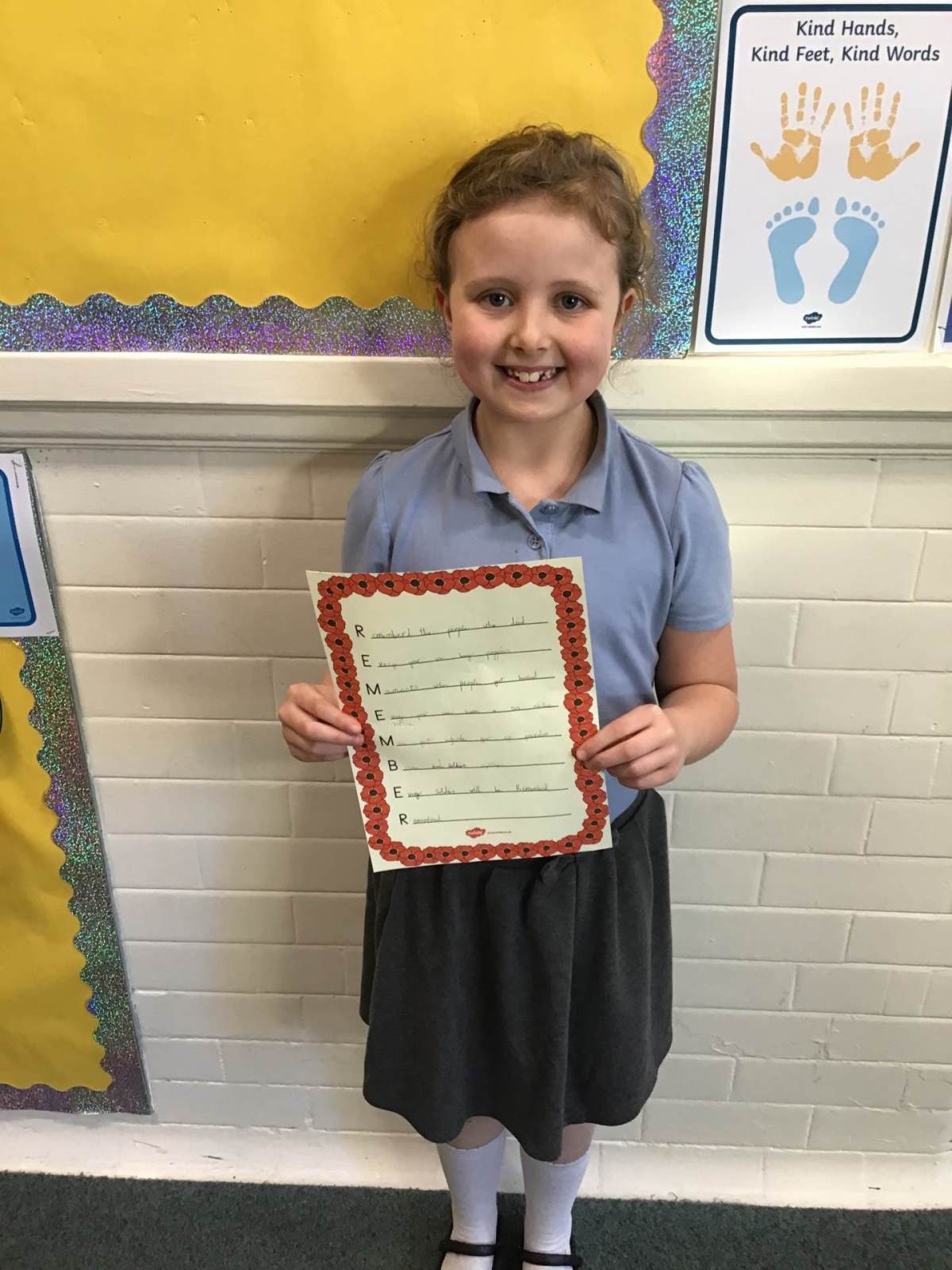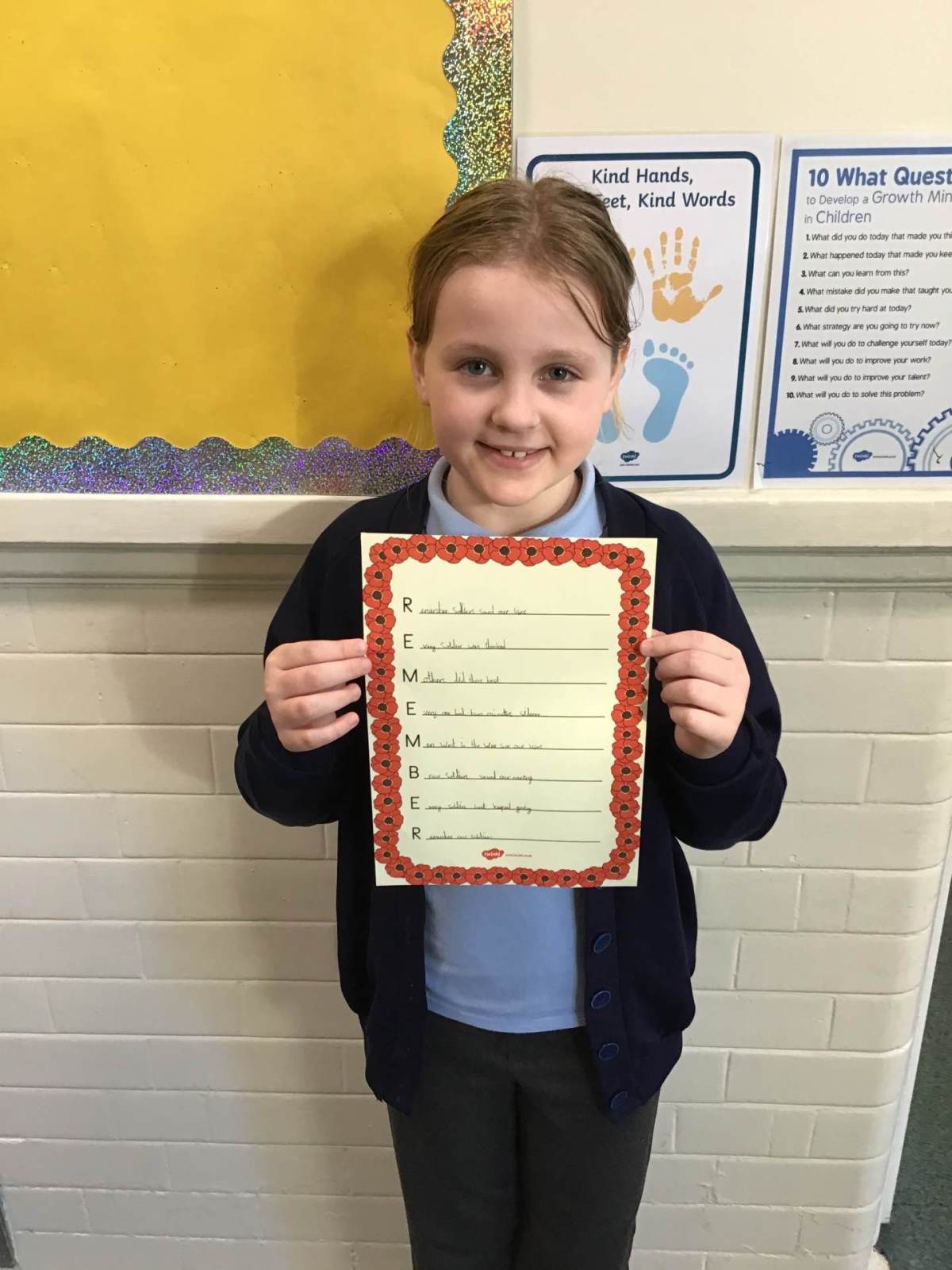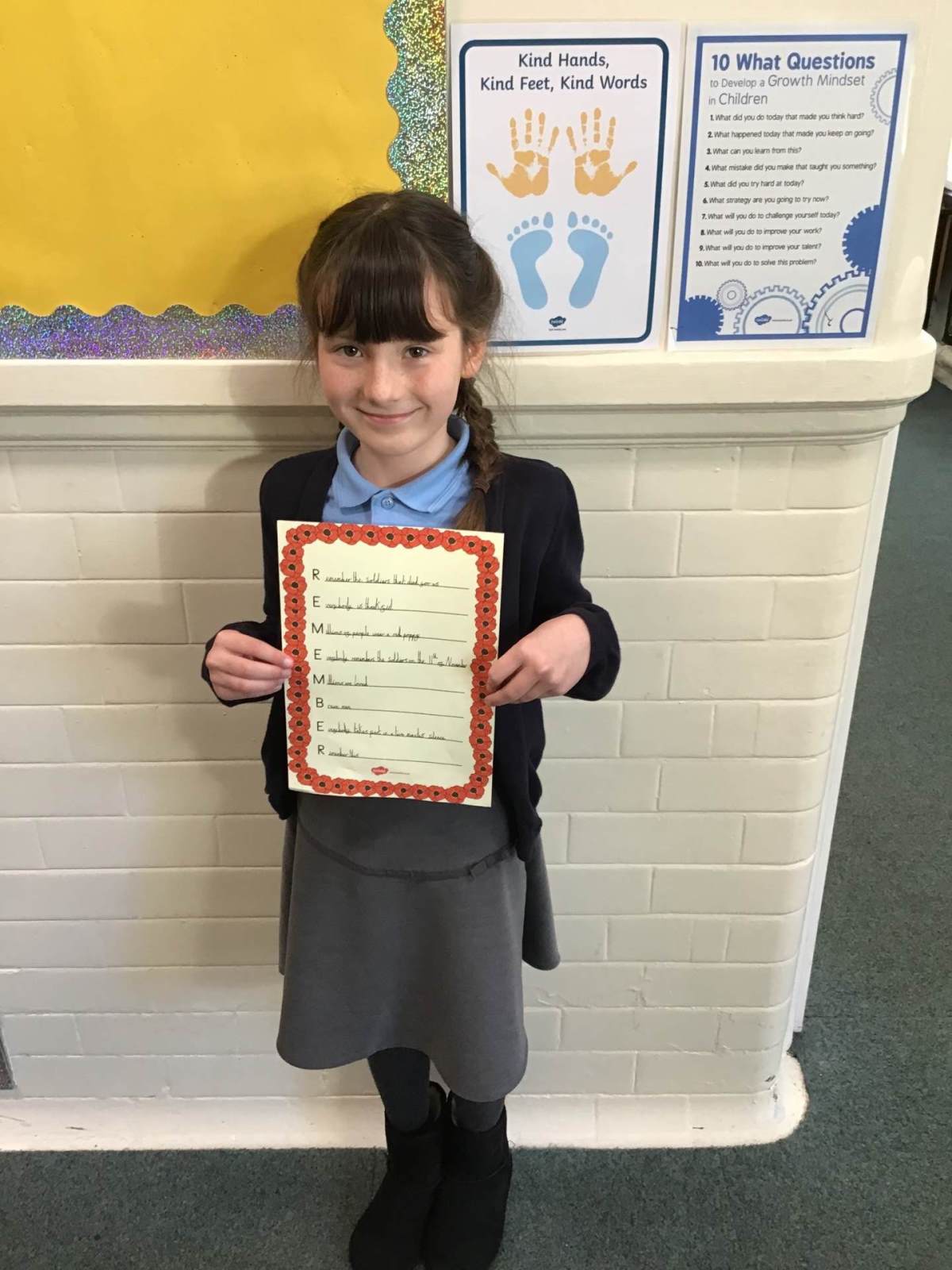 Silver Birch Blog
Welcome to the Silver Birch 2019 blog page. Our teacher is

Miss Walker

and our teaching assistant is

Miss Thackeray

. Please take the time to look at all of the fun and exciting learning tasks completed by your children throughout the academic year.
Our Autumn 1 topic is all about the Rotten Romans.
Roman food tasting activity
Today, we tasted a variety of Roman foods including: figs, olives, spices, mushrooms, pepper, goats cheese and radishes. We also had lots of fun learning about what the Romans ate and discovered that they had very poor table manners. Ask us the following questions!
What is the most bizarre dish that the Romans ate?
What would a Roman banquet entail?
What is garum?
How did the Romans eat?

I do not like the red pepper but I like the goats cheese.

We enjoyed tasting the kiwi . It was juicy. We did not like the taste of the mushrooms.

We do not like olives or radishes.

Say goats cheese.

We filled in a Roman food tasting task sheet to record which foods we liked and disliked and what the foods tasted like.

We enjoyed the taste of all the Roman foods.

One happy Roman food taster and one not sure about the taste of a radish.

Enjoying second helpings of peppers and kiwi.

I have never tried figs before but I like them.

What shall I eat first?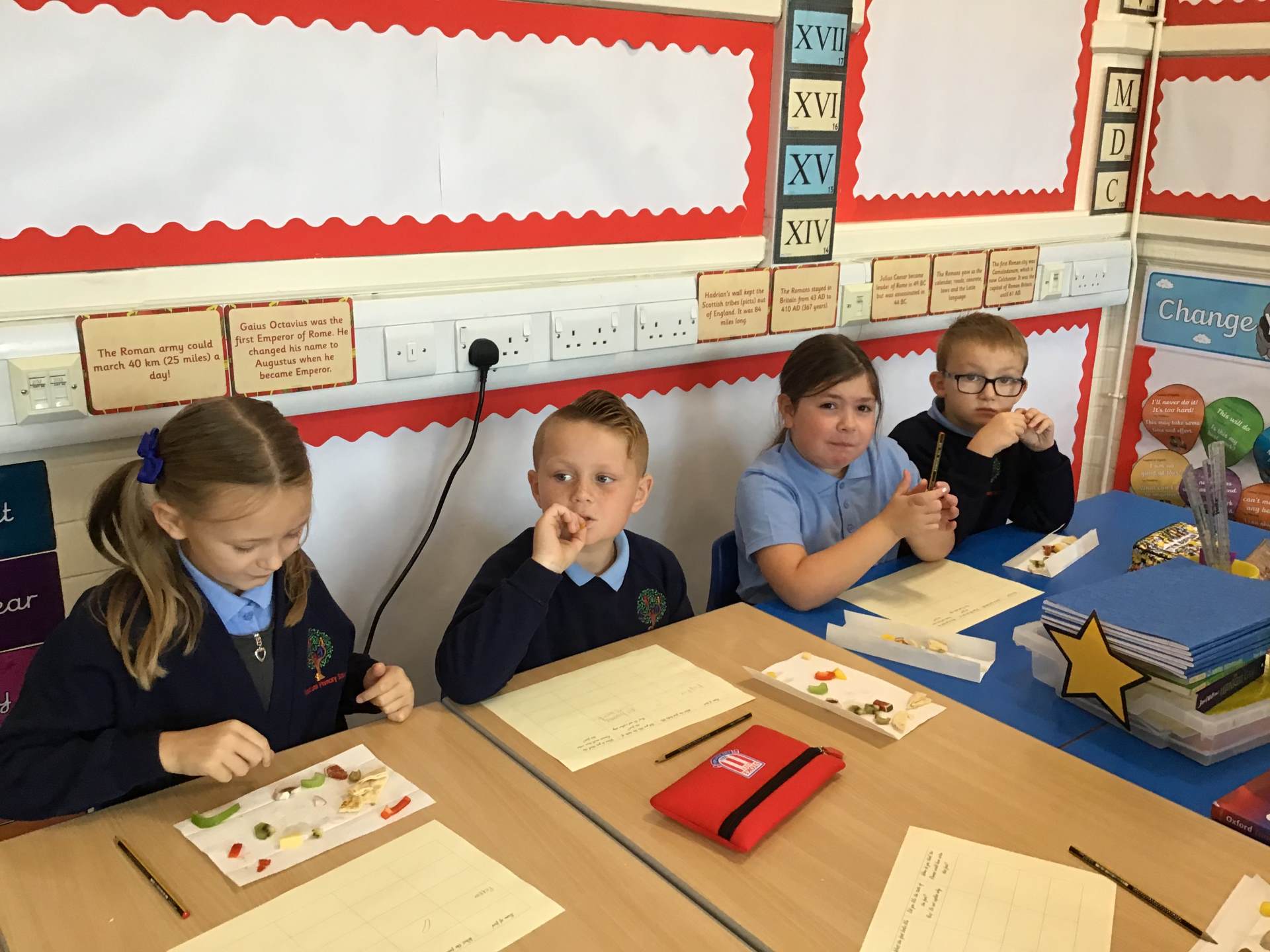 Shall I try some pepper or an olive?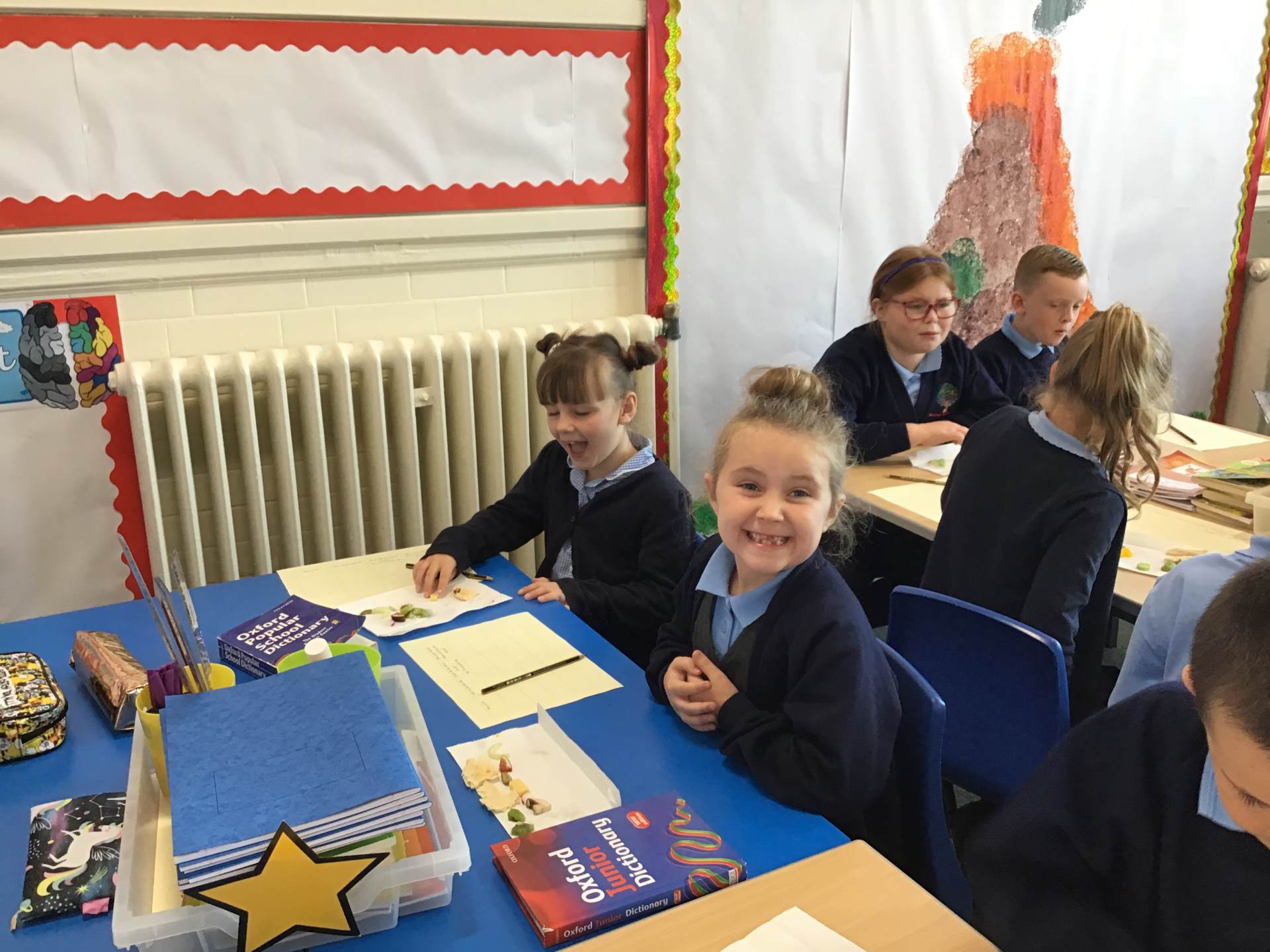 Eating Roman food is so much fun.
Drama drama drama!
Today, we created freeze frames (a drama convention) from different pages of our class text Escape from Pompeii by Christina Balit. Miss Walker travelled around our freeze frames and asked us lots of questions such as: Who are you? Where are you? What are you doing? As you can see from the pictures below, we had lots of fun.








Playing Roman Jacks and Knucklebones
We all thoroughly enjoyed playing Roman Jacks and Knucklebones and pretending to be children from Ancient Roman times with shock horror . . . no computer games or televisions. Whilst playing Roman games we made a list for our working wall of all the verbs that we had to do to play the game.
Roman Jacks Rules . . .
1. Chuck 5 stones into the air with the palm of your hand.
2. Turn around.
3. Catch as many stones as you can on the back of your hand.
Knucklebones Rules . . .
1. Place five stones onto the floor.
2. Chuck 1 stone into the air.
3. Turn around.
4. Try and pick up all five stones before catching the other stone on the back of your hand.














Making Roman army formations
As part of our topic, we have been learning all about what life was like for a Roman Legionary (soldier). Today we went into the hall and made several Roman army formations including the tortoise formation (used to advance towards the enemy by creating a shell out of shields around a group of soldiers) and the wedge formation (used to divide the enemy by the legion creating a 'v'). We tried moving around the hall in these formations and well quite frankly found it to difficult and funny.





Roman Timeline
During this lesson, we learned about the key events of Ancient Rome, including when Rome was founded and by who and when the Roman Empire ended. We also learned that BC means before Christ was born and that AD is latin Anno Domini (the language of the Romans) and means 'year of the Lord'. Then, we made our own Roman timelines.




Volcano Day
We came into school today dressed in Volcano coloured clothing. We had an amazing day learning all about Mount Vesuvius and the eruption that destroyed the whole of Pompeii and Herculaneum on the 24th August 79AD. Take a look at us making volcanoes and pretending to be volcanoes.

















Painting our volcanoes
As a treat for winning the attendance award (for four weeks running) we came into school in our pyjamas. We spent the afternoon painting our volcanoes. Painting in pyjamas . . . could there be a better way to celebrate winning the attendance award?





Recreating the eruption of Mount Vesuvius 79 AD
Using vinegar, bicarbonate of soda, red food colouring, fairy liquid and warm water, we had lots of fun making our volcanoes erupt. We also spent the afternoon, learning lots of interesting facts about volcanoes such as what causes a volcano, the different types of volcano and the location of some volcanoes around the world.





Dance with Mr Case
Year 4 have been dancing their socks off. They are learning a new dance routine but the music and theme are a secret. Year 3 will begin learning the same routine next term.







Rugby with Mr Websdale
Here are afew snapshots of us learning new rugby skills such as teamwork and how to throw and catch a ball.







Silver Birch Rugby Tournament Pictures










Super Science
This term, our Science topic is all about light and dark. Today, we conducted an experiment. We had to feel and guess what was inside 5 bags without looking (we were supposed to have our eyes closed) and from this fun experiment we learned that dark is the absence of light. We also learned about light sources.











Light Experiment two pictures
Today we learned all about reflection and retro - reflective materials. We also learned that reflective materials can help to keep us safe when walking outside or crossing roads in the dark. During our experiment we had to test a variety of materials such as a mirror, paper, cardboard and tin foil to find the best reflective material to design a new school bag. Watch out Gucci and Dolce and Gabbana some very trendy and safety conscious bags designed today.












Maths
Today, we have been using the column method to add and subtract numbers. We have learned how to exchange from the tens and hundreds columns when required. We found this a little tricky, but with our growth mindsets and plenty more practise, we will be bridging tens and hundreds independently.




English
During this half term, we have written a diary entry from the perspective of a character from our class text Escape from Pompeii. Our diary entries, retell the story of the eruption of Mount Vesuvius, on the 24th August 79AD. This morning, we spent time self - assessing and peer - assessing the diary entries. I have to say, I am very impressed with all of the fabulous writing produced by the children. They have worked extremely hard and I am very proud of all of them.










Swimming
Just keep swimming, just keep swimming, what do we do we swim, swim, swim.

We swim every Thursday at Chesterton High School. Our class has been split into three groups.

Group 1 has 11 children working towards swimming level 3.

Group 2 has 10 children working towards level 5.

Group 3 has 8 children working towards level 8.

The children are all making progress and growing in confidence on a weekly basis. Children working towards level 8 should be very proud of themselves as this level of swimming usually begins at KS3.

Keep calm and swim Silver Birch.
Silver Birch sharing afternoon 5th November 2019
This afternoon, our families came into school to share and discuss the super creative Roman projects that we made at home. We worked hard to create projects including mosaics, paintings, colosseums and fact files.

Roman roads in Britain
The following pictures show us using our geographical skills and investigating maps of Britain. We located the start and end points of Roman roads and millitary points. We then transferred this knowledge onto our own maps of Britain. We spent the rest of the afternoon learning interesting facts about Roman roads in preparation for our non - chronological reports .We learned the names of some Roman roads and how the Romans built the roads and why they were straight.






Remembrance Day 11th November 2019
Lest we forget
Take a look at us reciting and discussing the poem In Flanders Field by John McCrae.





Making 3D poppies









Music with Mr Chell and Mrs Brown
Take a look at us learning to play Jingle Bells on the Ukulele. We have already learned how to play three other tunes.
We love a good sing off with Mrs B.






This half term, our writing focus is to write a non - chronological report all about the Romanisation of Britain. Here we are researching interesting facts and information about Roman roads using books, information sheets and the internet. We also created a Roman road fact file using different coloured felt tips. Our fact files are on display in our classroom for us to use when writing our non- chronological reports.








Spring 1
Our Spring 1 topic is The Stone Age to The Iron Age.
Today, we learned all about Stone Age cave art and made our own cave art using sand paper, black paint and our fingers. We learned that Stone Age people would use their hands, fingers, bones, sticks, leaves and other natural resources to apply the paint to cave walls. We also learned that Stone Age people used pigments crushed from soot (carbon) for black coloured paint and ground coloured stones to make yellows and reds and pigments would be mixed with animal or plant gum.


Today, we had a class debate about whether we would like to live in the Stone Age or not and we had to argue why or why not. We planned and prepared our arguments using the conjunction because and research done in topic lessons to support our arguments.






Our class text is The Stone Age boy by Satoshi Kitamura. Take a look at us role playing the first time that the Stone Age boy met Om (the main characters within our class text). We had to use lots of body language and facial expressions as the Stone Age boy and Om did not communicate with each other verbally. We also answered questions in role. We love a bit of drama in Silver Birch.












Today, we made timelines to show events that happened during The Stone Age, The Bronze Age and The Iron Age in chronological order.













Spring Term 1 sharing afternoon
Our families came into school this afternoon, to help us to present and share our wonderfully creative projects, that we made at home. Our projects included cave art, Stone Age weapons, fact files full of interesting facts about The Stone Age, The Iron Age and The Bronze Age and 3D replicas of Stonehenge. Amazing work Silver Birch.






















Making pancakes
Today we teamed up with Oaks class to make pancakes to celebrate Shrove Tuesday. Firstly, we learned all about the history of Pancake Day and why it is celebrated. We even made some Lenten promises. Next, we weighed 100 grams of flour, 300 millilitres of milk. Then, we whisked the flour and milk together with one egg. Mr Buckley then helped us to cook the batter and make some delicious pancakes. After that, we had a go at tossing pancakes and we were not very good at it but had fun. Finally, we ate the pancakes and wrote up a set of instructions - how to make pancakes.









Take a look at us in our Valentine's Day assembly. We told the whole school the story of Saint Valentine and why and how Valentine's Day is celebrated around the world. We also read some poems and sung a song with actions.
All you need is love.
L is for the way you look at me.








Here we are investigating rocks as rocks is our Science topic for Spring Term 1. We had to complete the following investigations:
1. measure and record the size of the rock in centimeters using a ruler
2. weigh and record the weight of the rock in kilograms using scales
3. scratch the rock to investigate if it is hard or soft (if it is soft pieces will come away from the stone when scratching)
4. hold the rock to investigate whether it feels liht or heavy then put the rock into water to investigate whether the rock has a high or low density
5. put the rock in water then weigh again and compare these results with the original weight results to see if the rock is permeable or non permeable.
We had lots of fun investigating a variety of rocks such as fools gold, quartzite, pumice, flint, slate and rocks collected from the school grounds.









World Book Day 2020
Here we are, dressed up as our favourite characters from poems, such as, what the Ladybird heard, the Owl and the Pussycat, the Singing Mermaid, Disney Princesses and Minecraft. We had a marvelous day, learning all about World Book Day and Poetry, in particular acrostic poetry and we even wrote our own acrostic poems all about World Book Day. Our poems are on display in our library.
Learn to read and read to learn.





















































Autumn 2
Our Autumn 2 topic is World War Two.
Welcome back to the new 2020 academic year. Our teacher is Miss Walker, our teaching assistant is Miss Thackeray and our Learning Support Advisor is Mrs Pugh. Please take the time to look at all of the fun and engaging learning tasks, that Silver Birch children have been taking part in.
PE
Our PE focus for the term is cross country and strength training.
Take a look at us warming up and stretching and improving our running stamina by walking, jogging and sprinting around the school field.

If it doesn't challenge you, it won't change you.



















Take a look at us having lots of fun during our Bee Active sessions. We have been practising our ball throwing and catching skills including using under arm and over arm throwing techniques. We have learned to play a new game called bench ball. We love this game.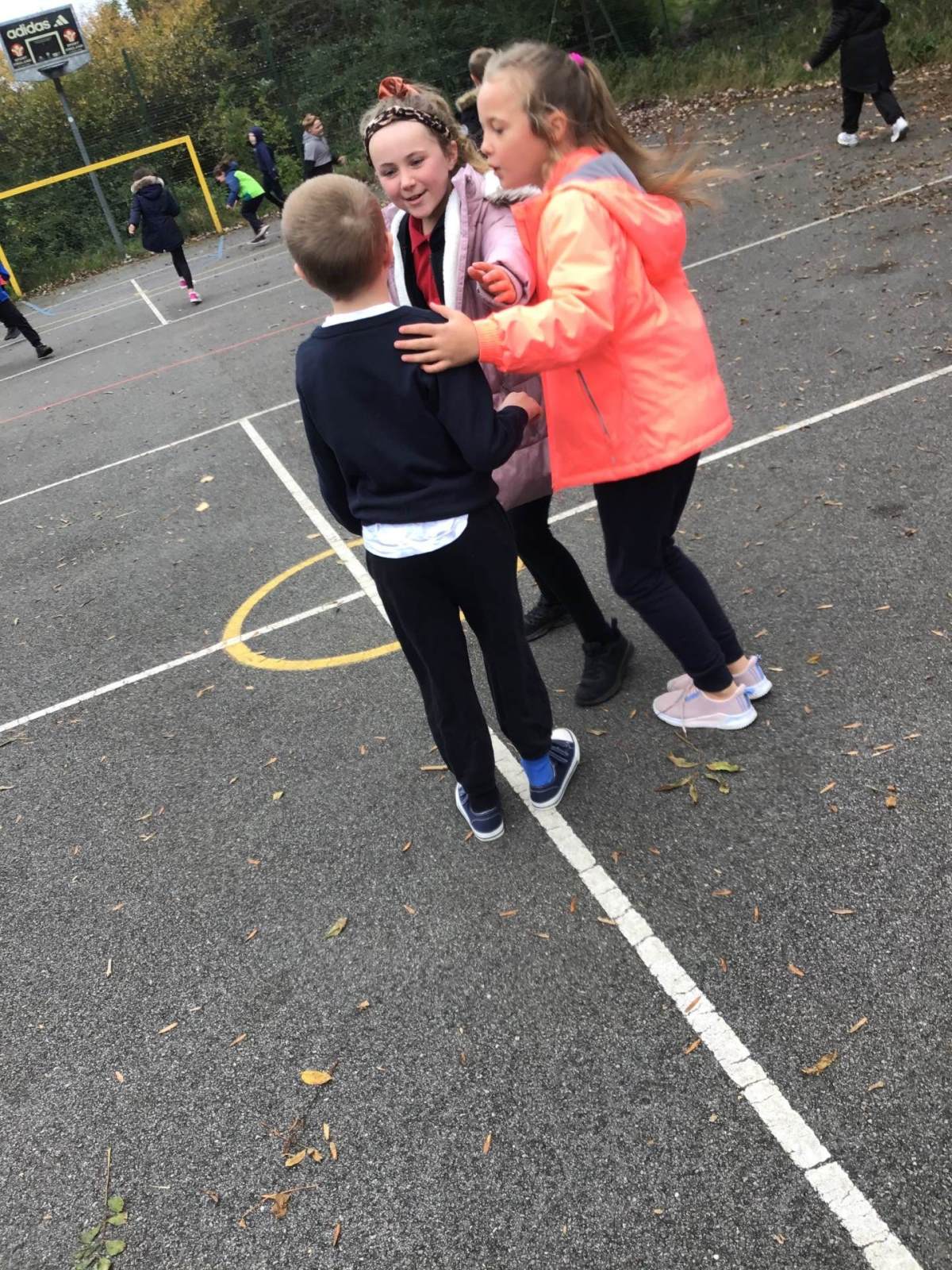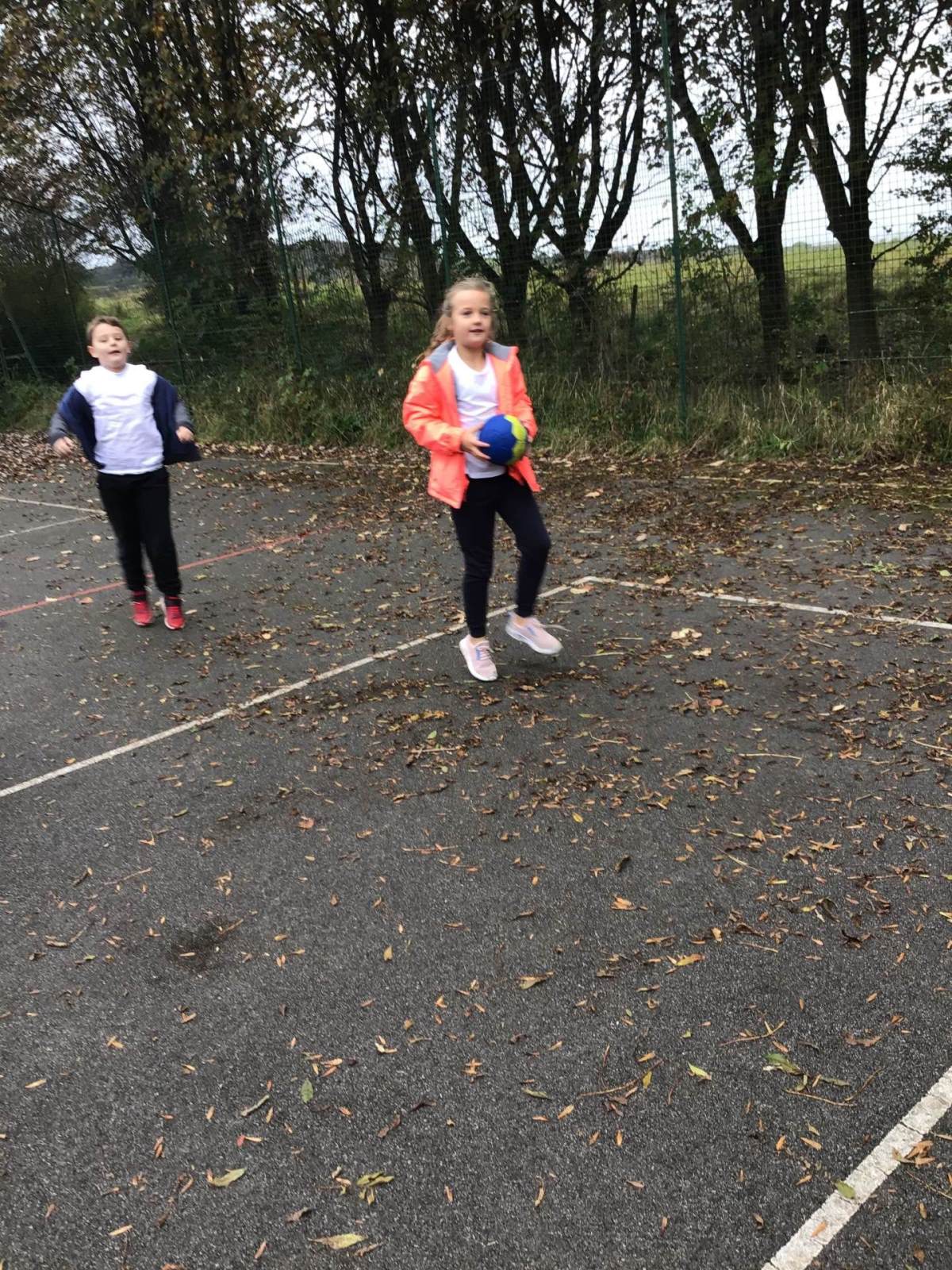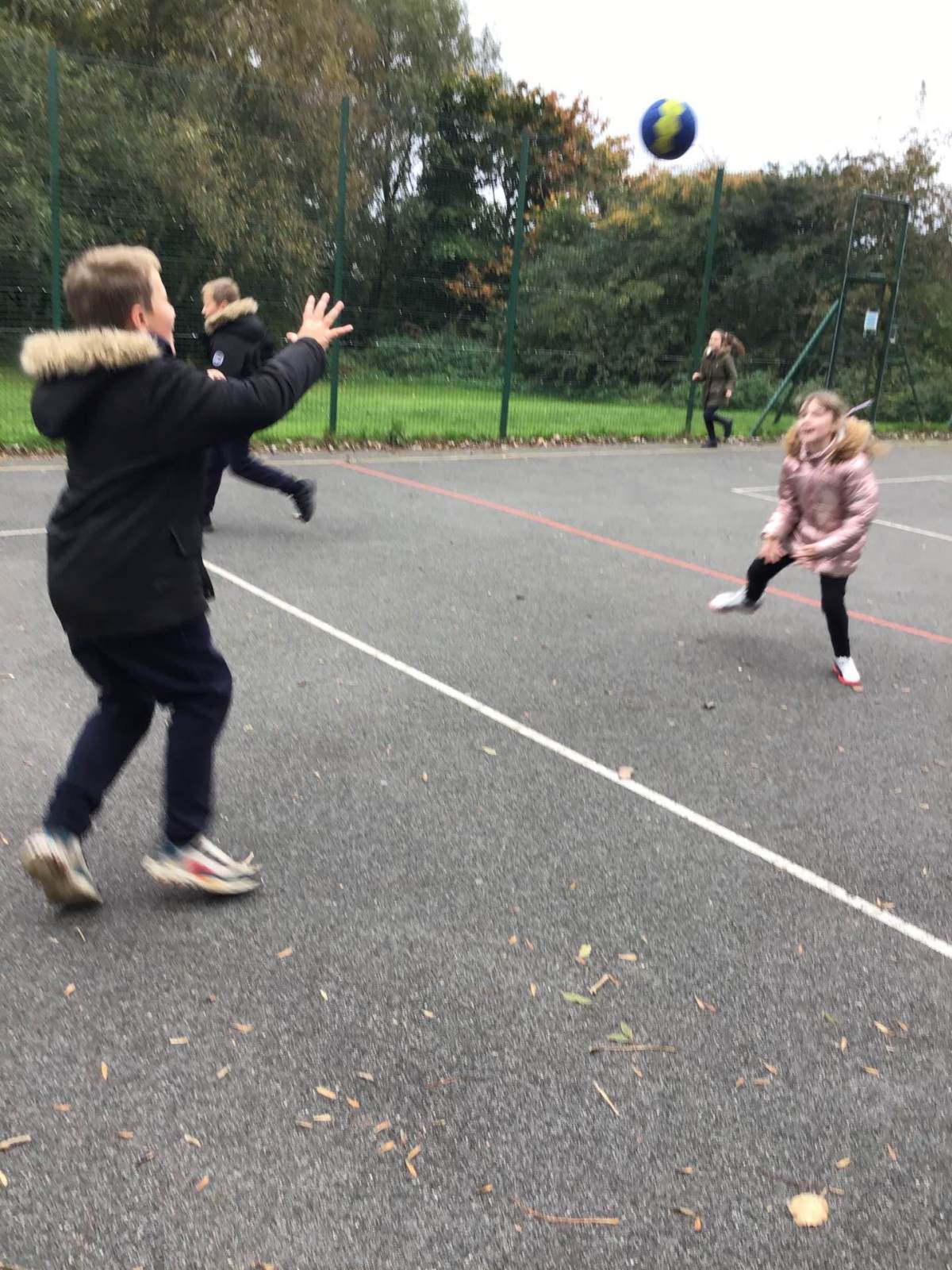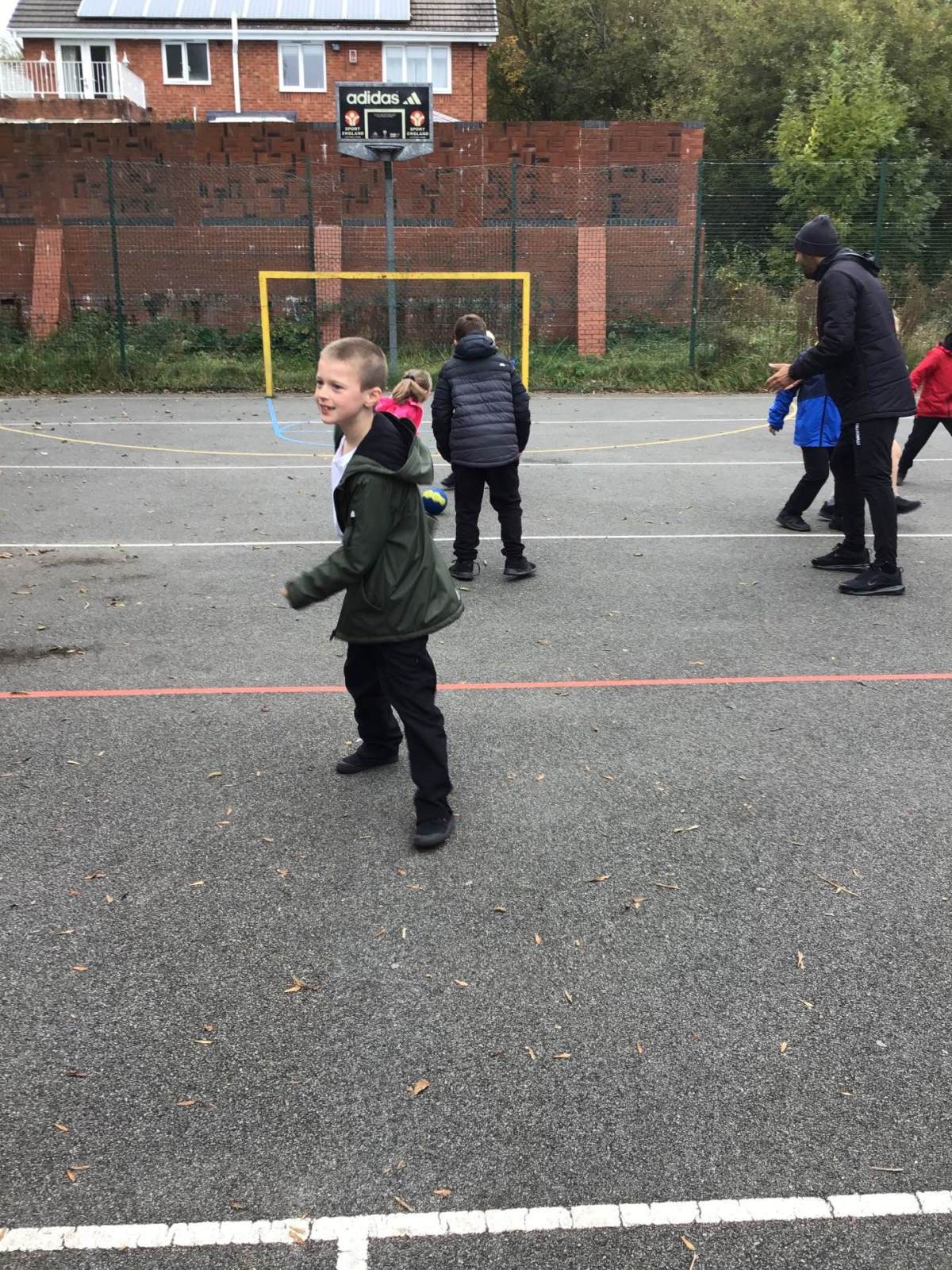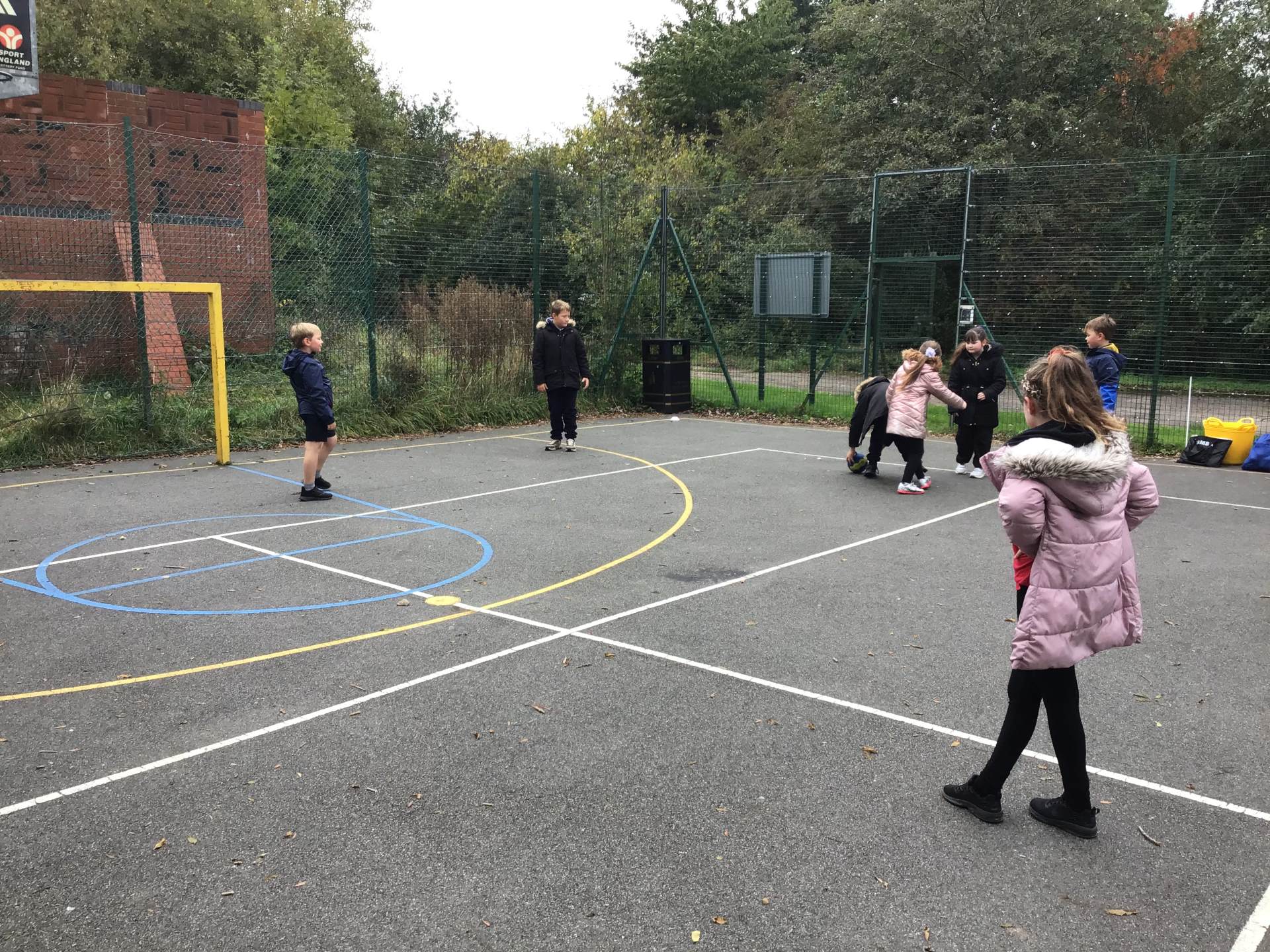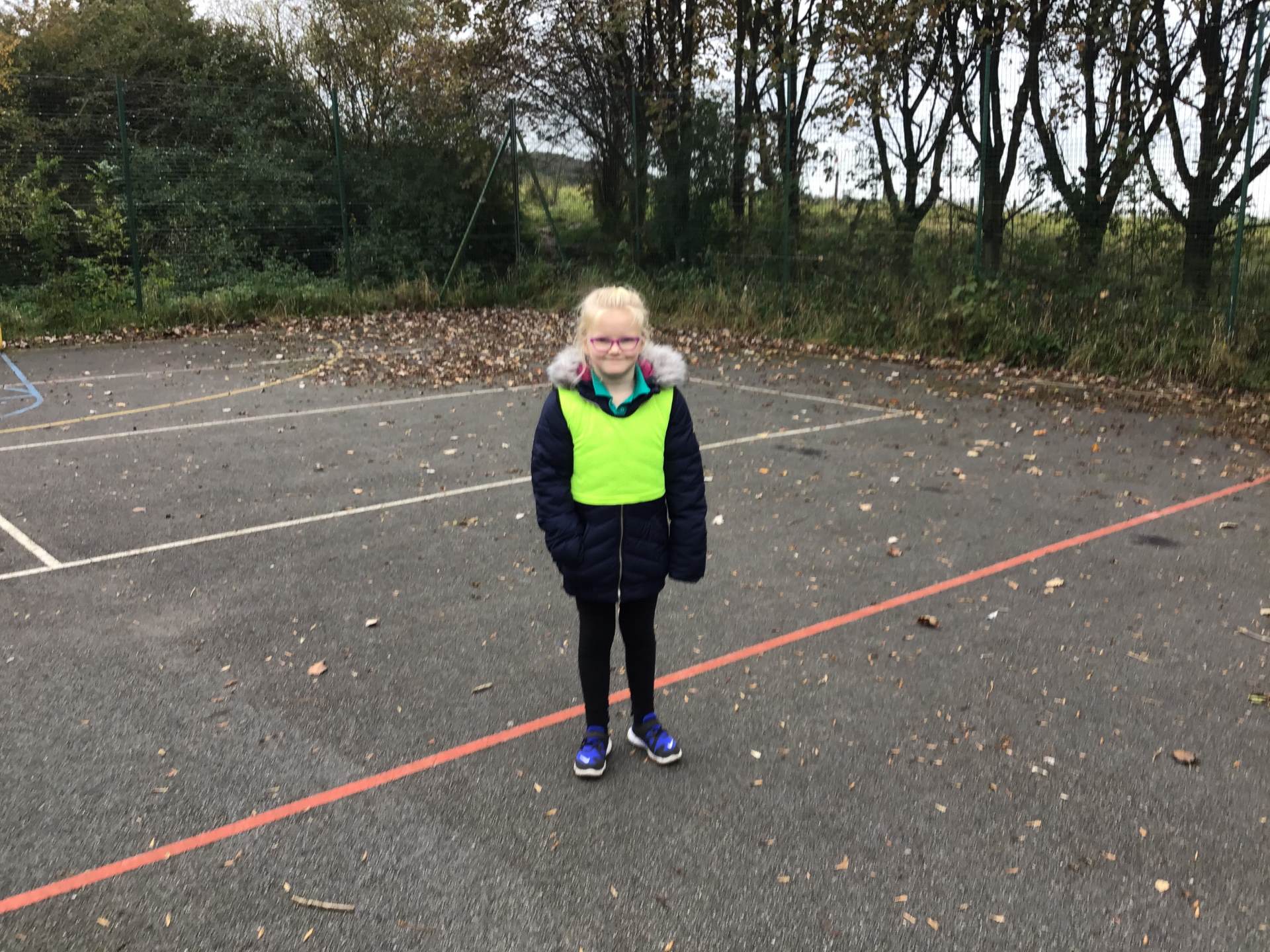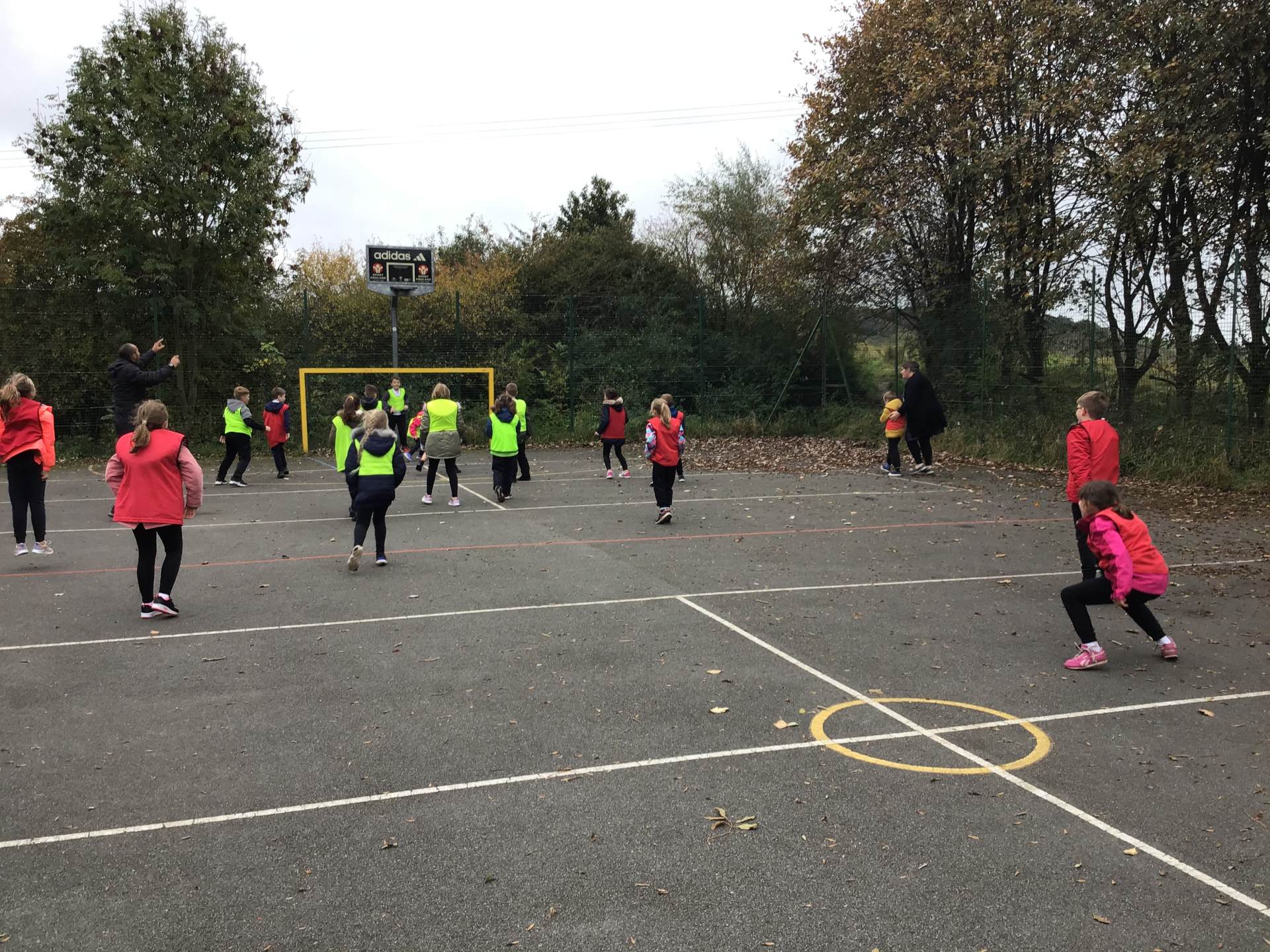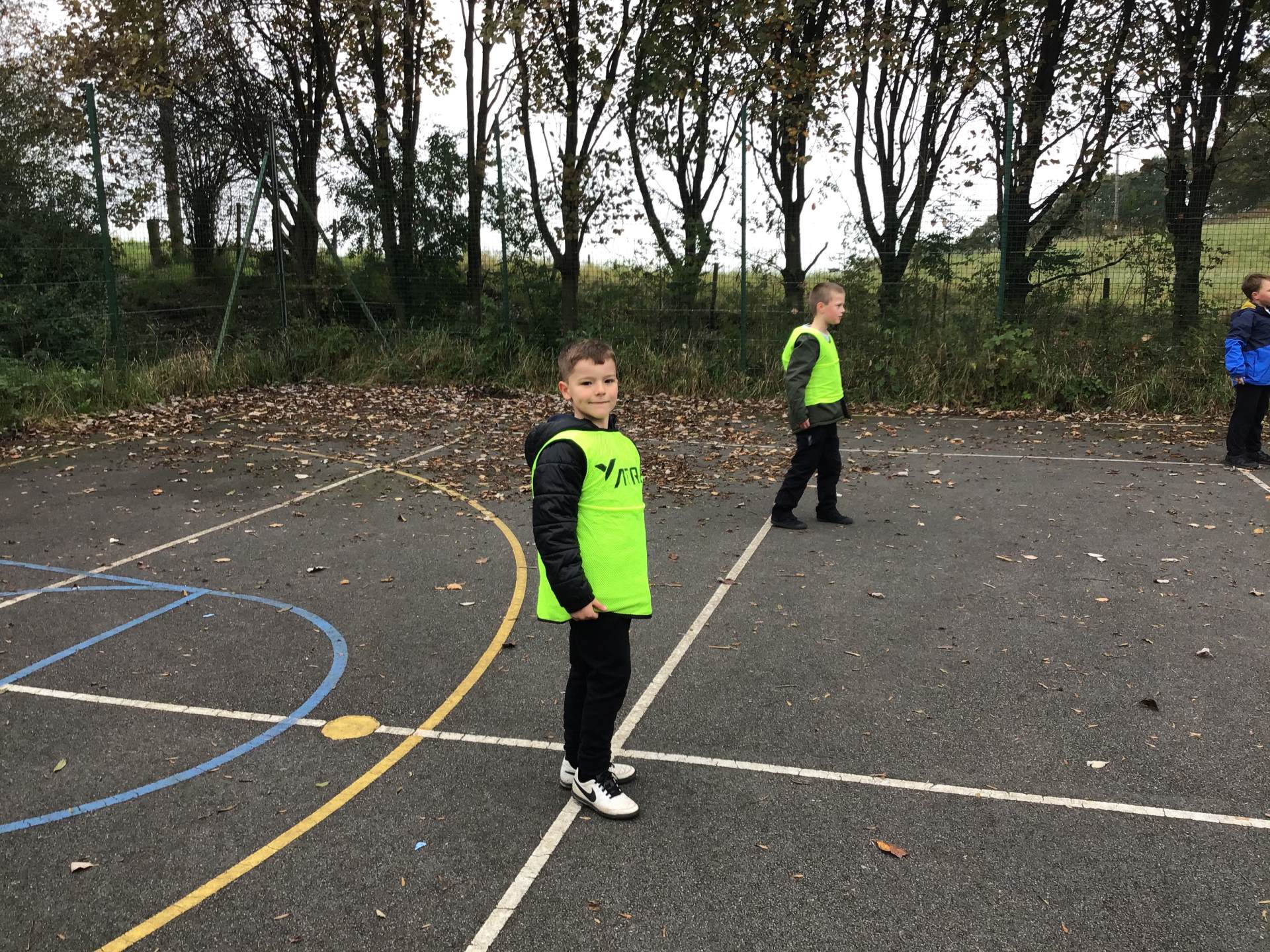 One of our writing tasks this term has been to write a diary entry, from the perspective of someone who has spent the night in an Anderson shelter. In preparation for writing a diary entry we investigated lots of different diary entries and researched air raid shelters using the laptops, books, task sheets and watched some very informative films.
Take a look at us role playing a family in an Anderson shelter. We also had to create freeze frames and answer questions about who we are and what we were doing.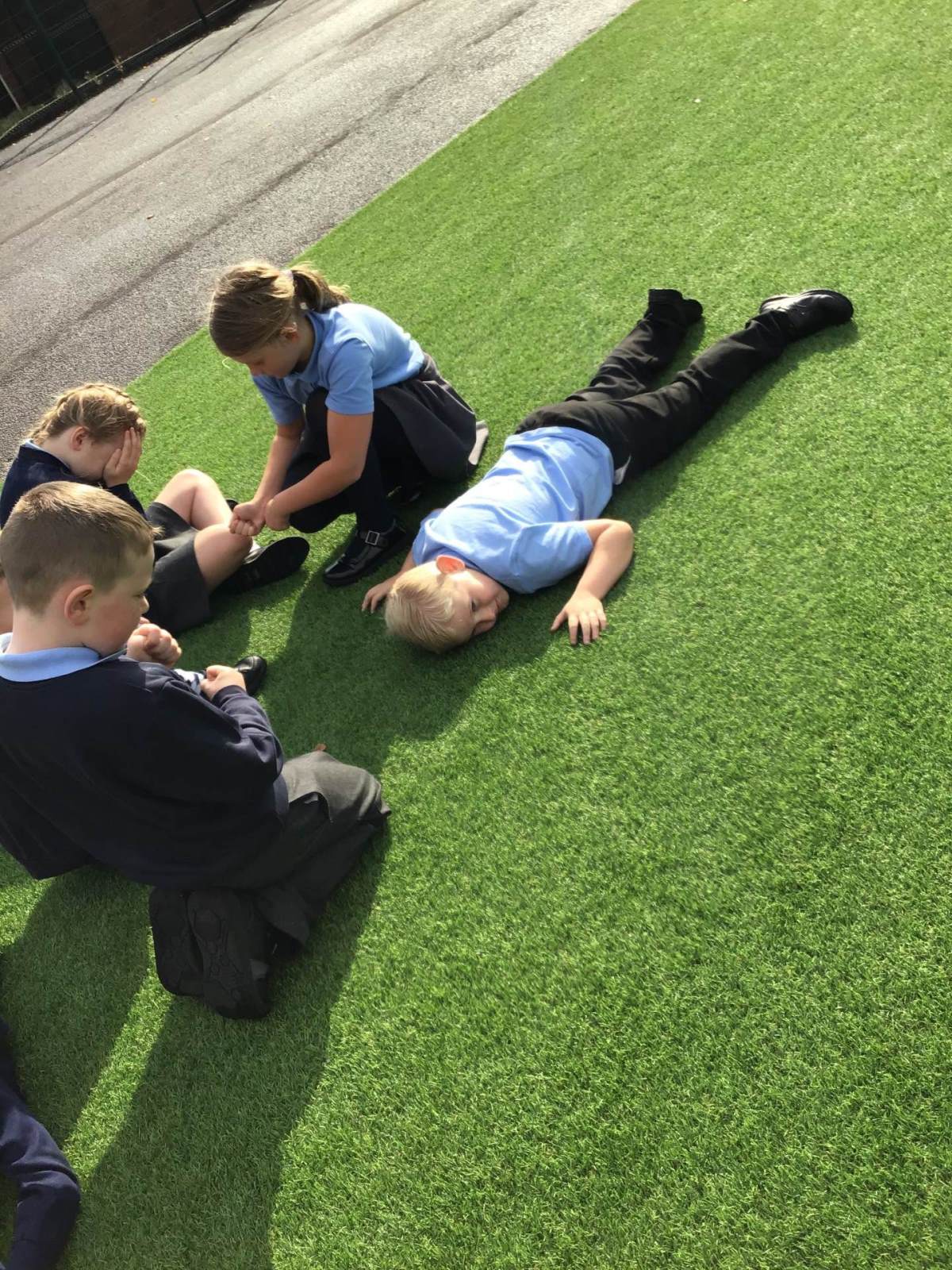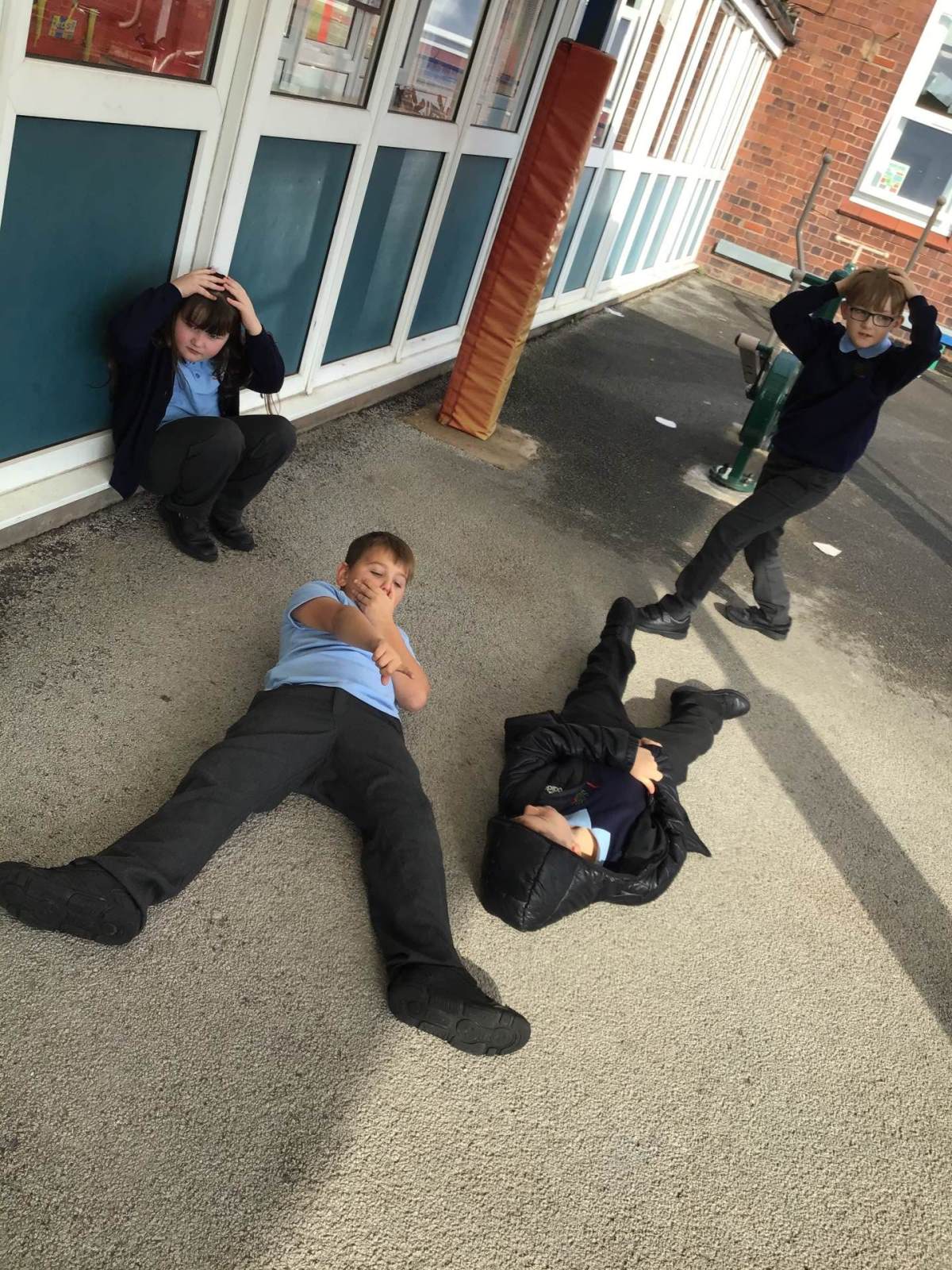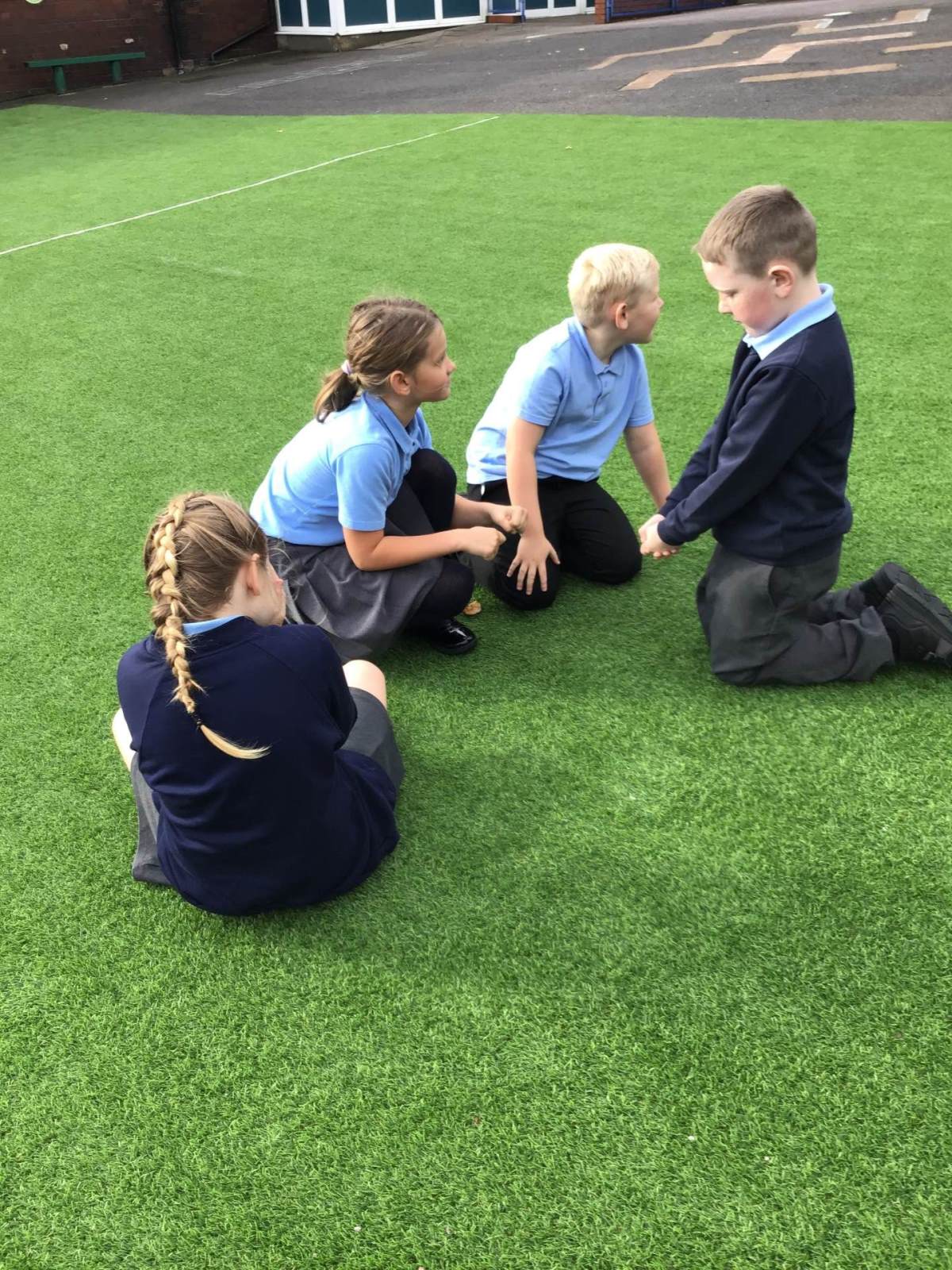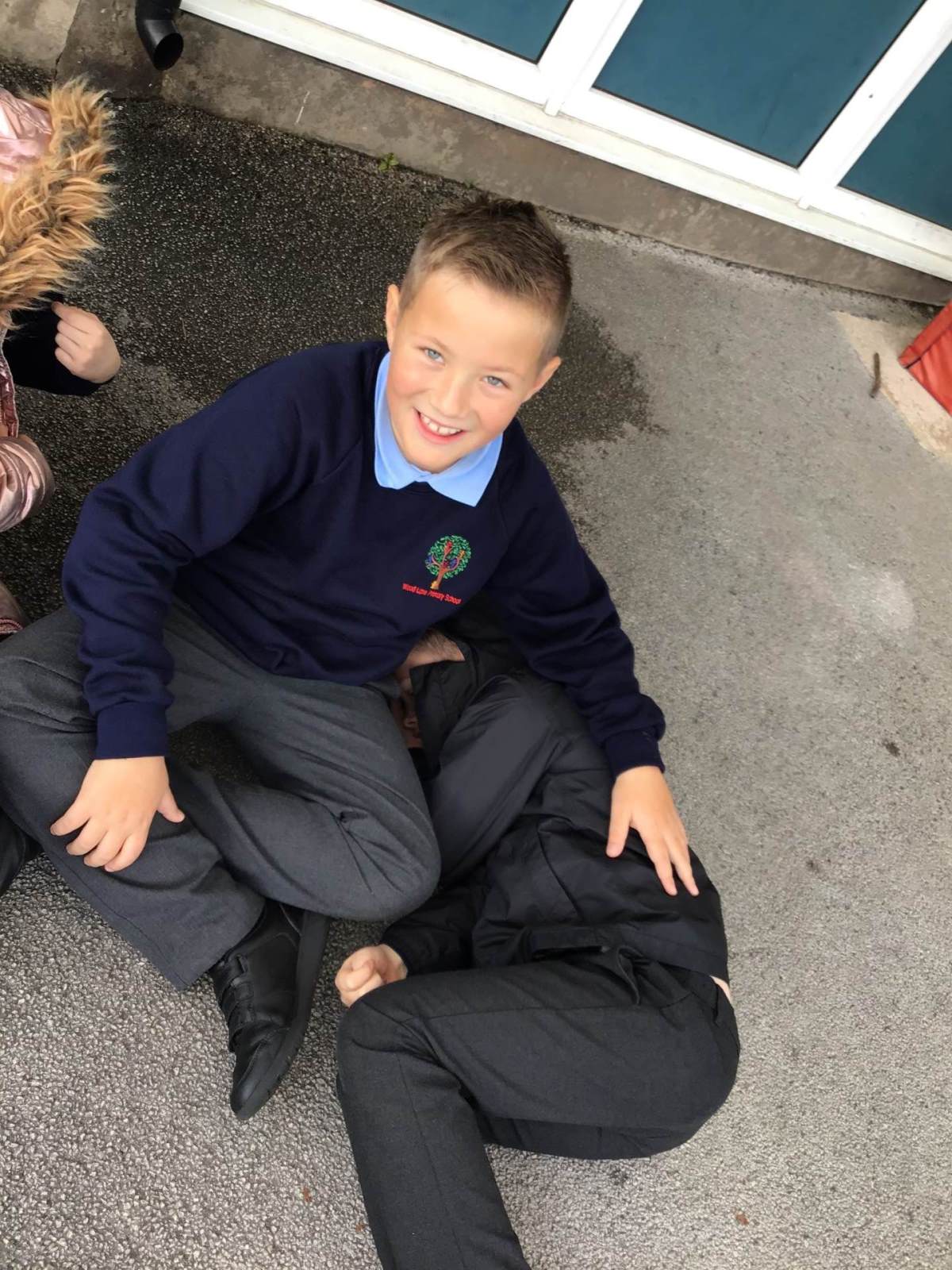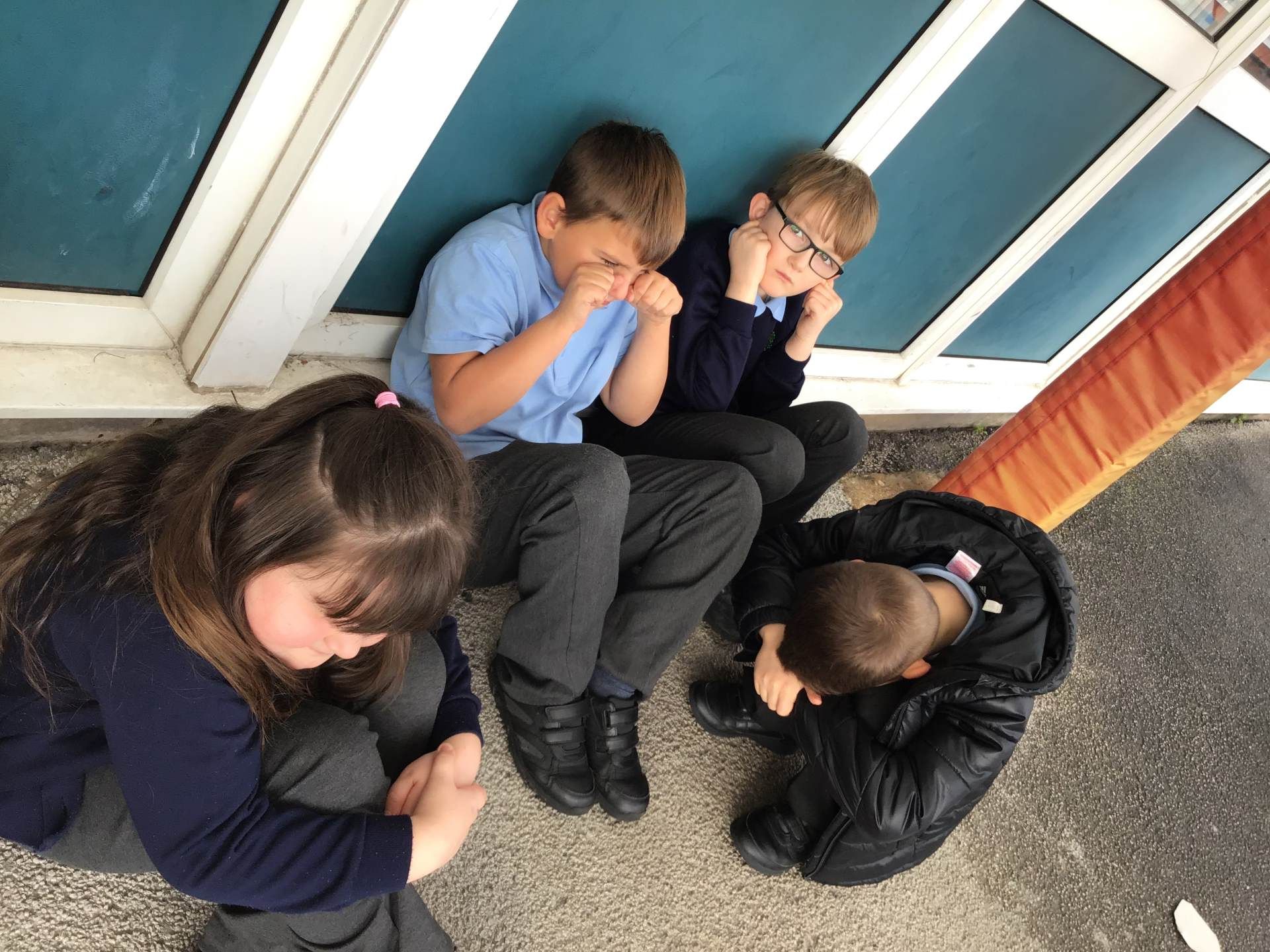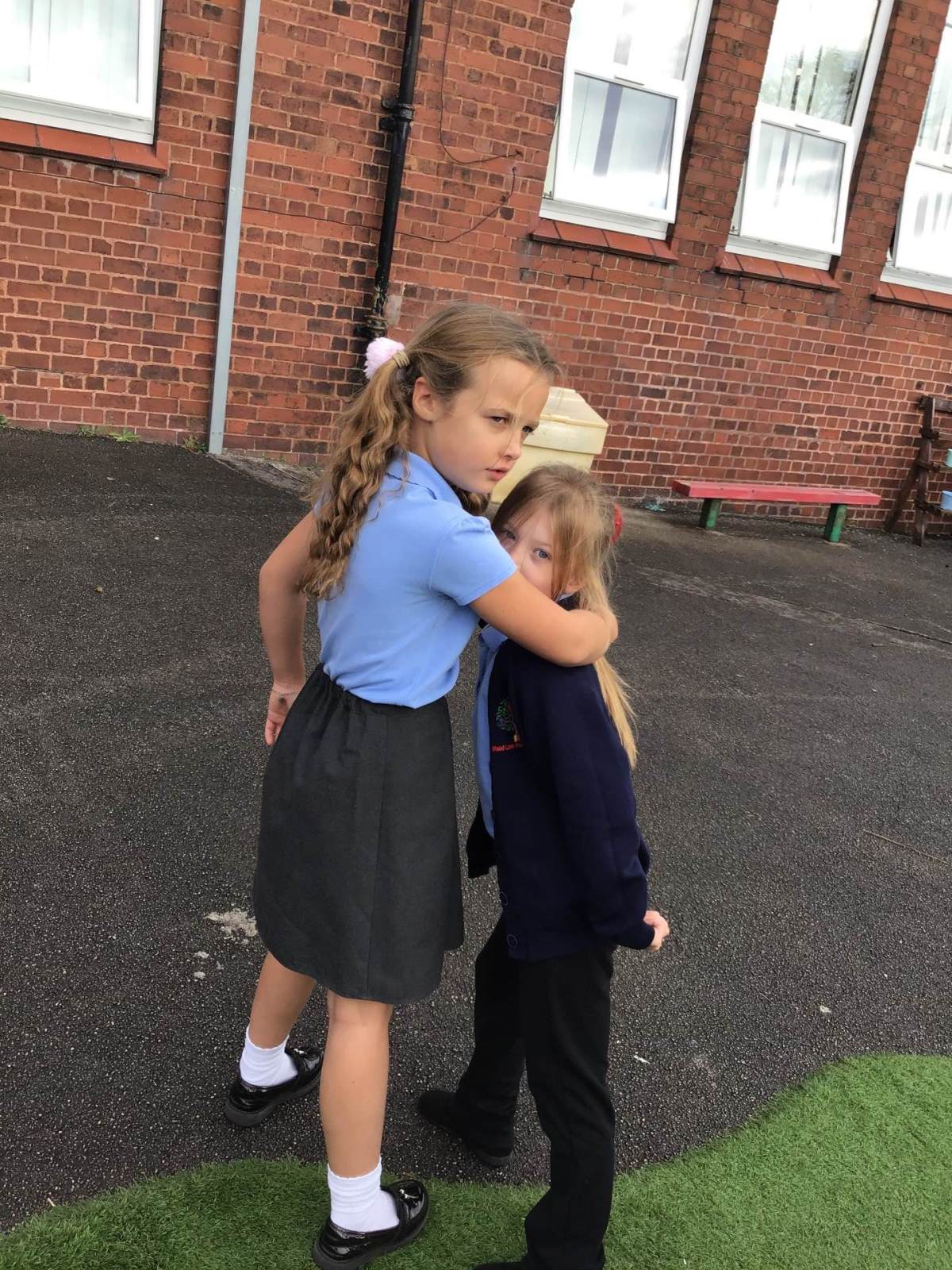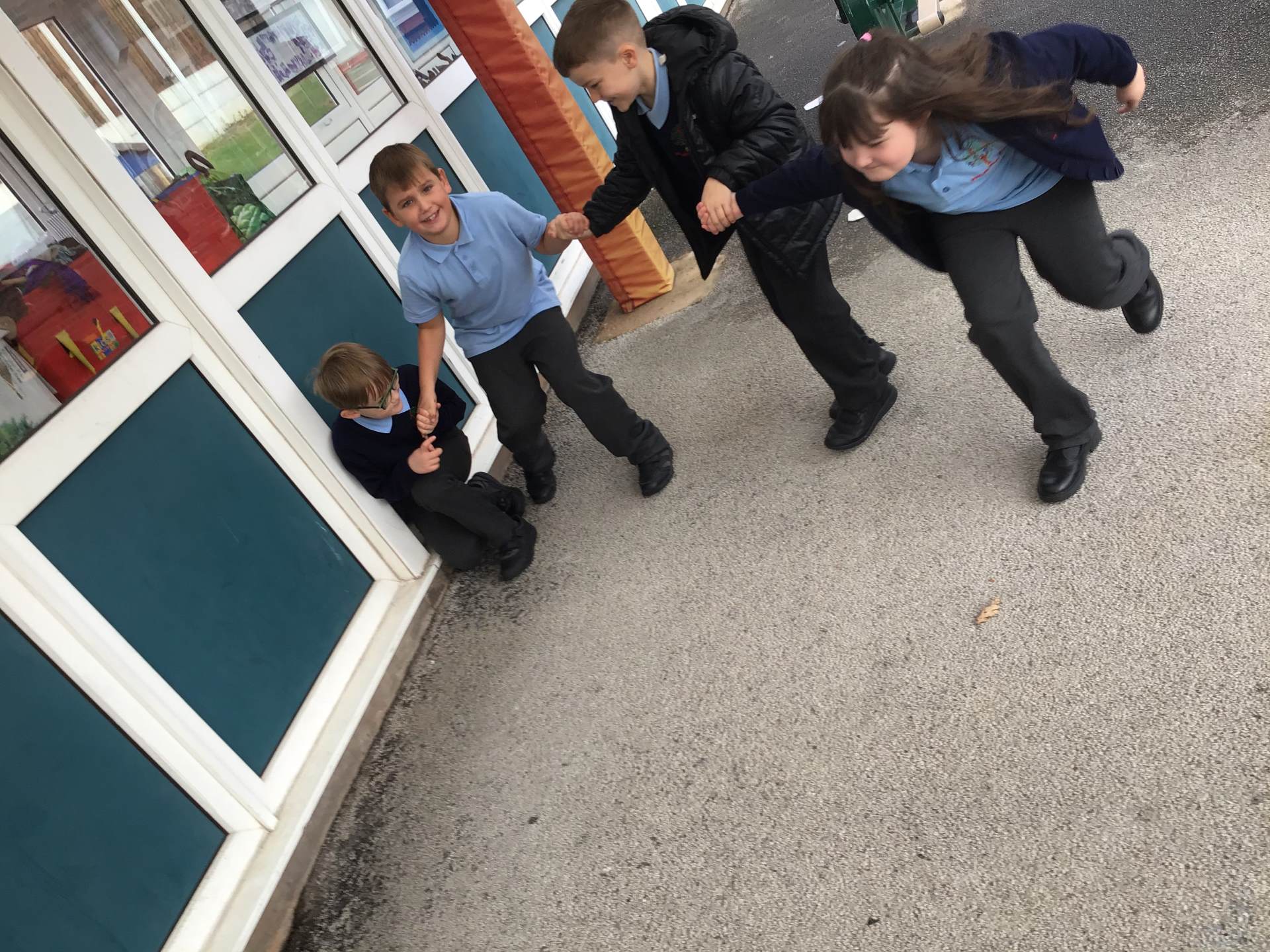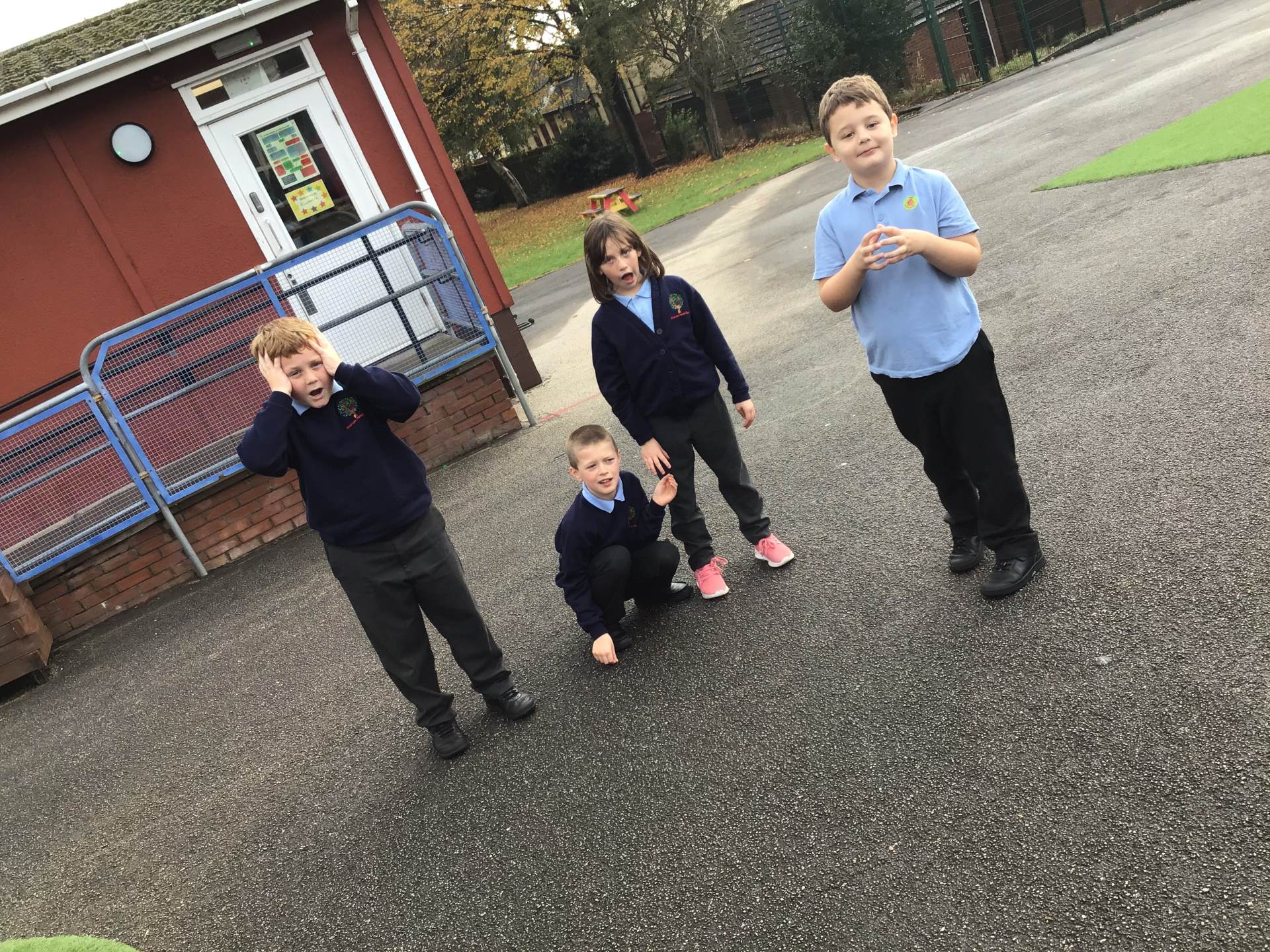 Miss Walker played the air raid siren (also known as Moaning Minnie) at different times throughout the day. When we heard the air raid siren we had to quietly and quickly get to safety (under the tables). Our experiences of this helped us to imagine what it might have been like for children like us during WW2.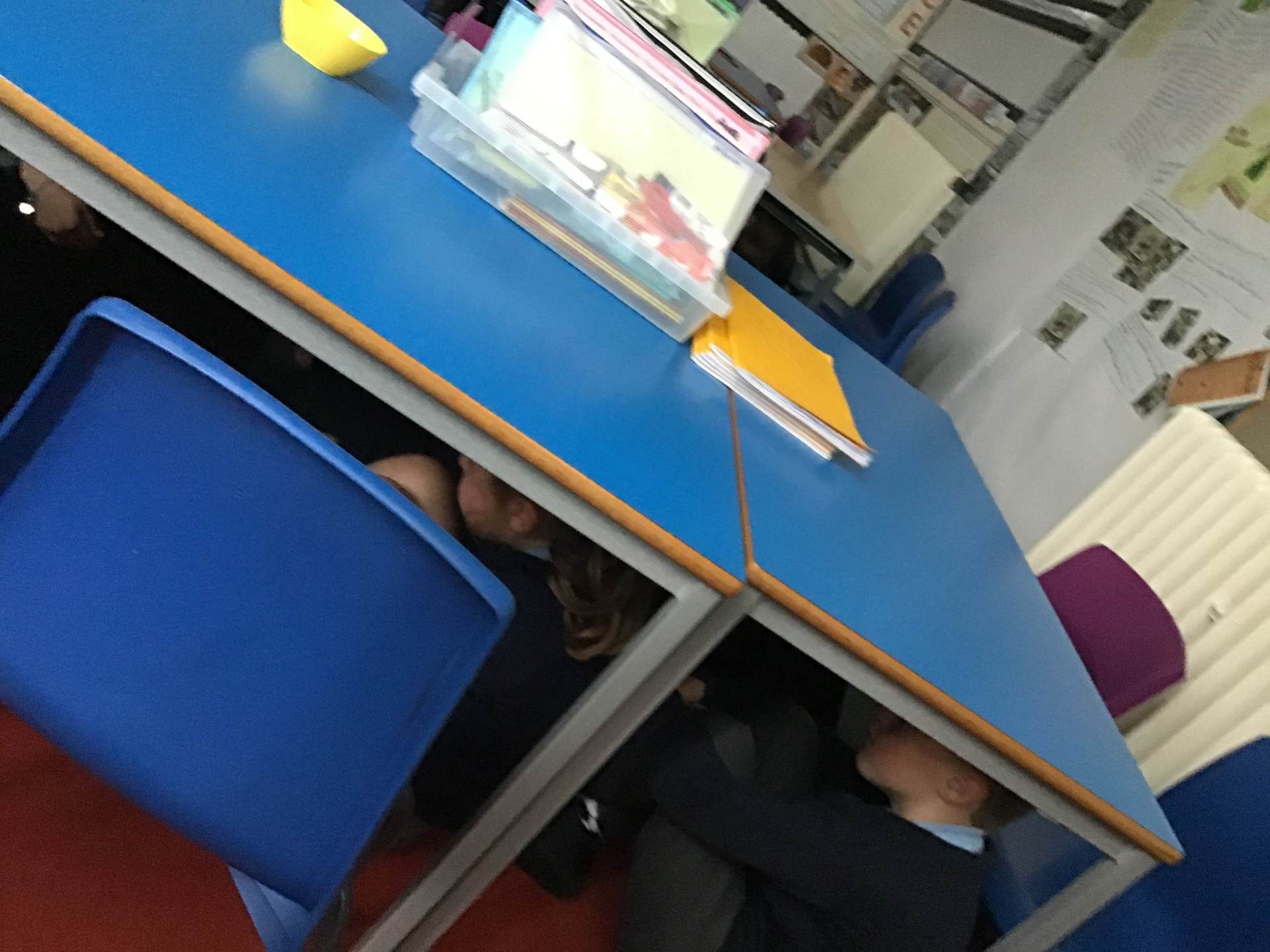 Propaganda
Propaganda is a way of spreading ideas and messages and influencing people for political gain. Both the Allies and Axis used Propaganda to shape public opinion. During WW2, Britain wanted all men and women to help win the war. The government used posters, leaflets, film and radio broadcasts to get its message to the public.
Today, we investigated British, German and American Propaganda posters and discussed what messages were being delivered through the words, slogans and pictures.
Take a look at the Propaganda posters that we made.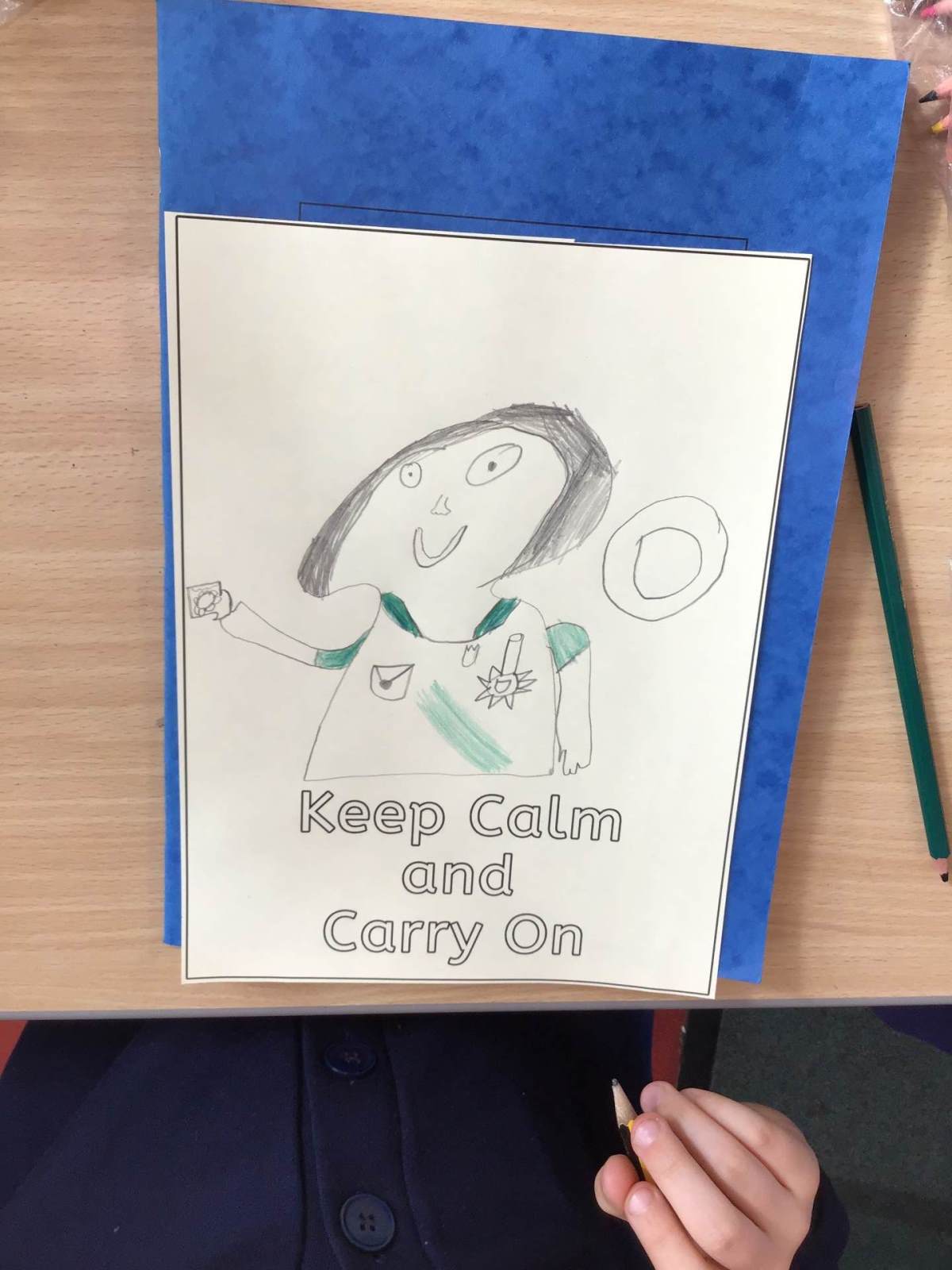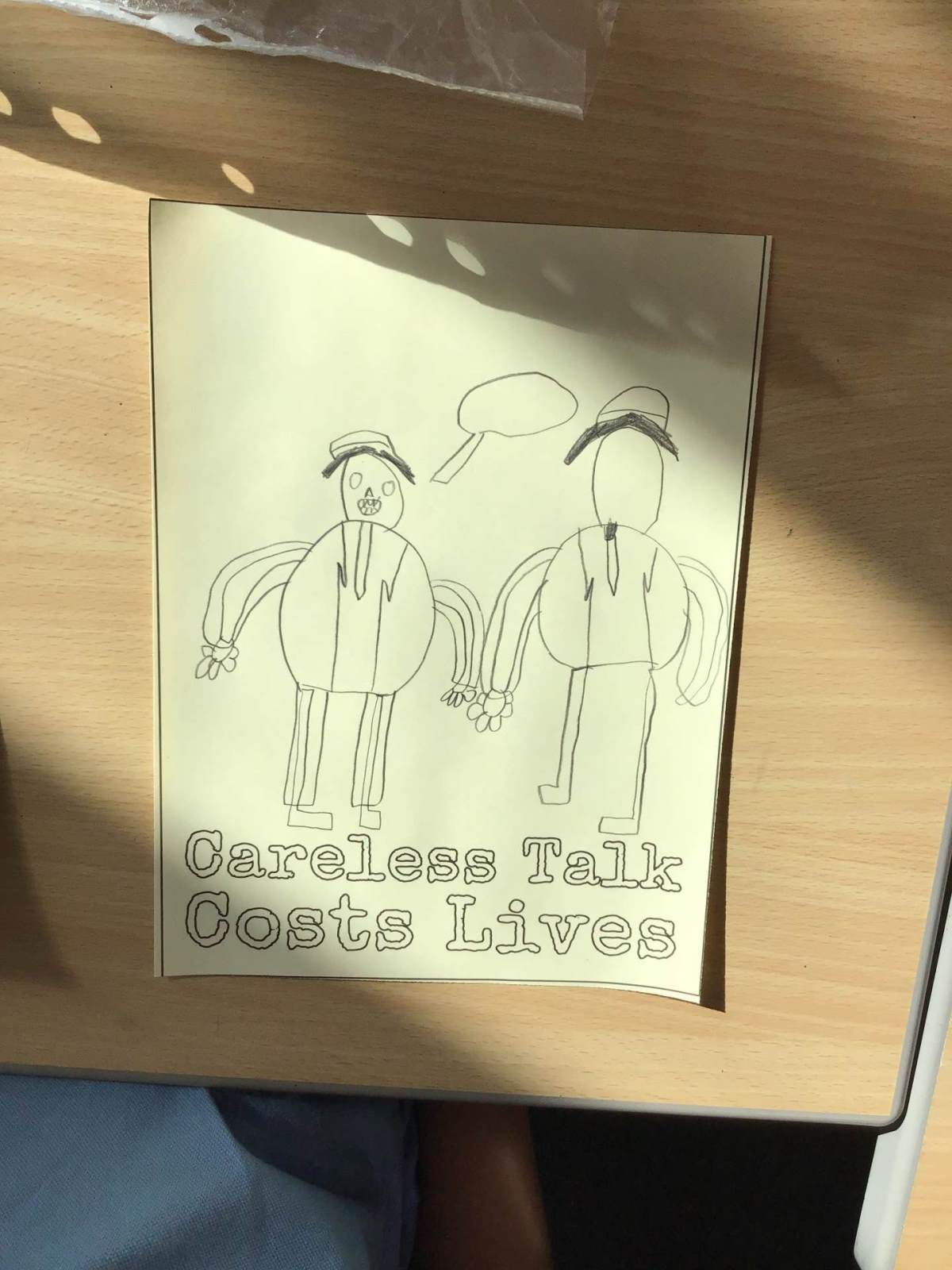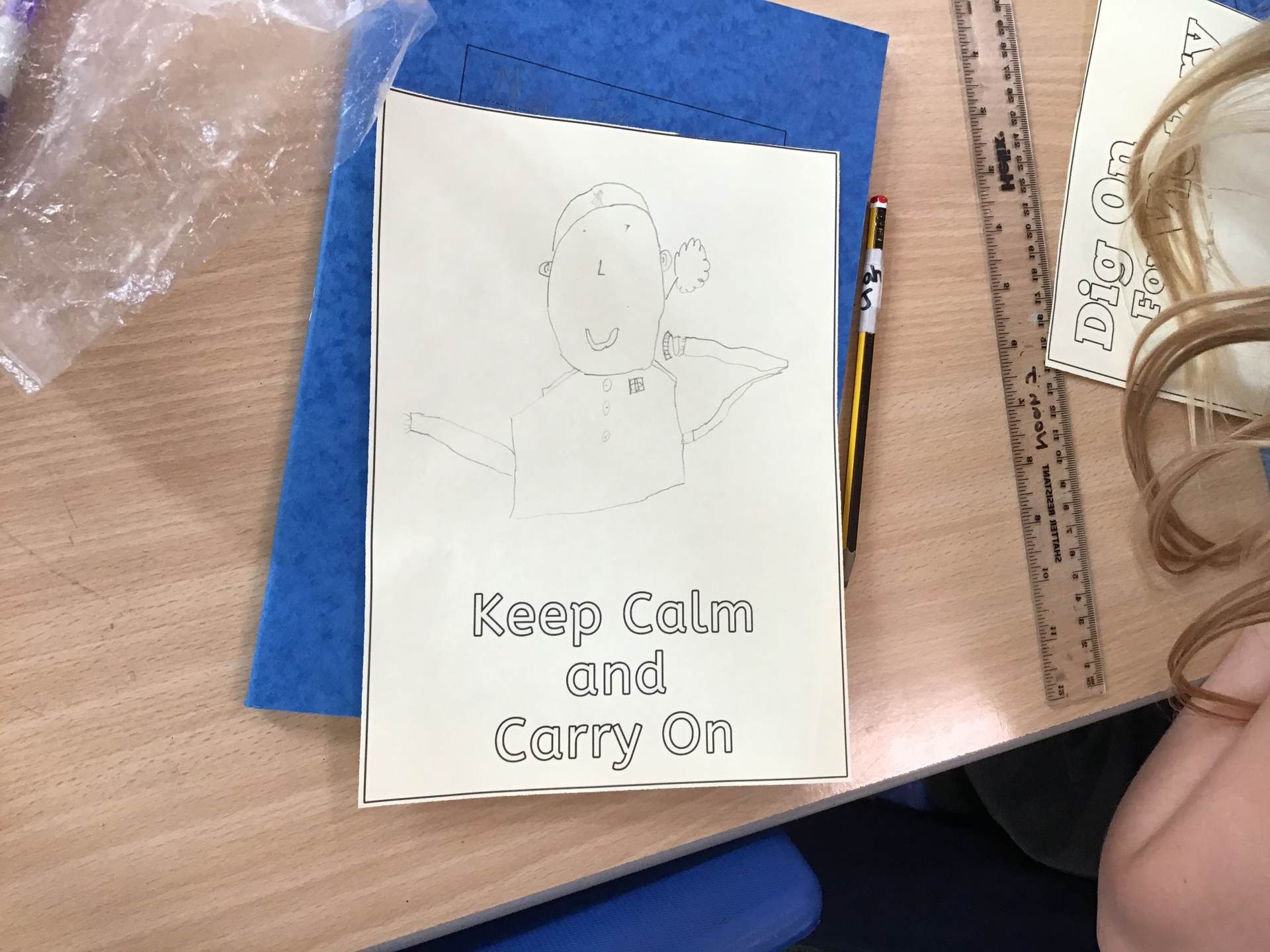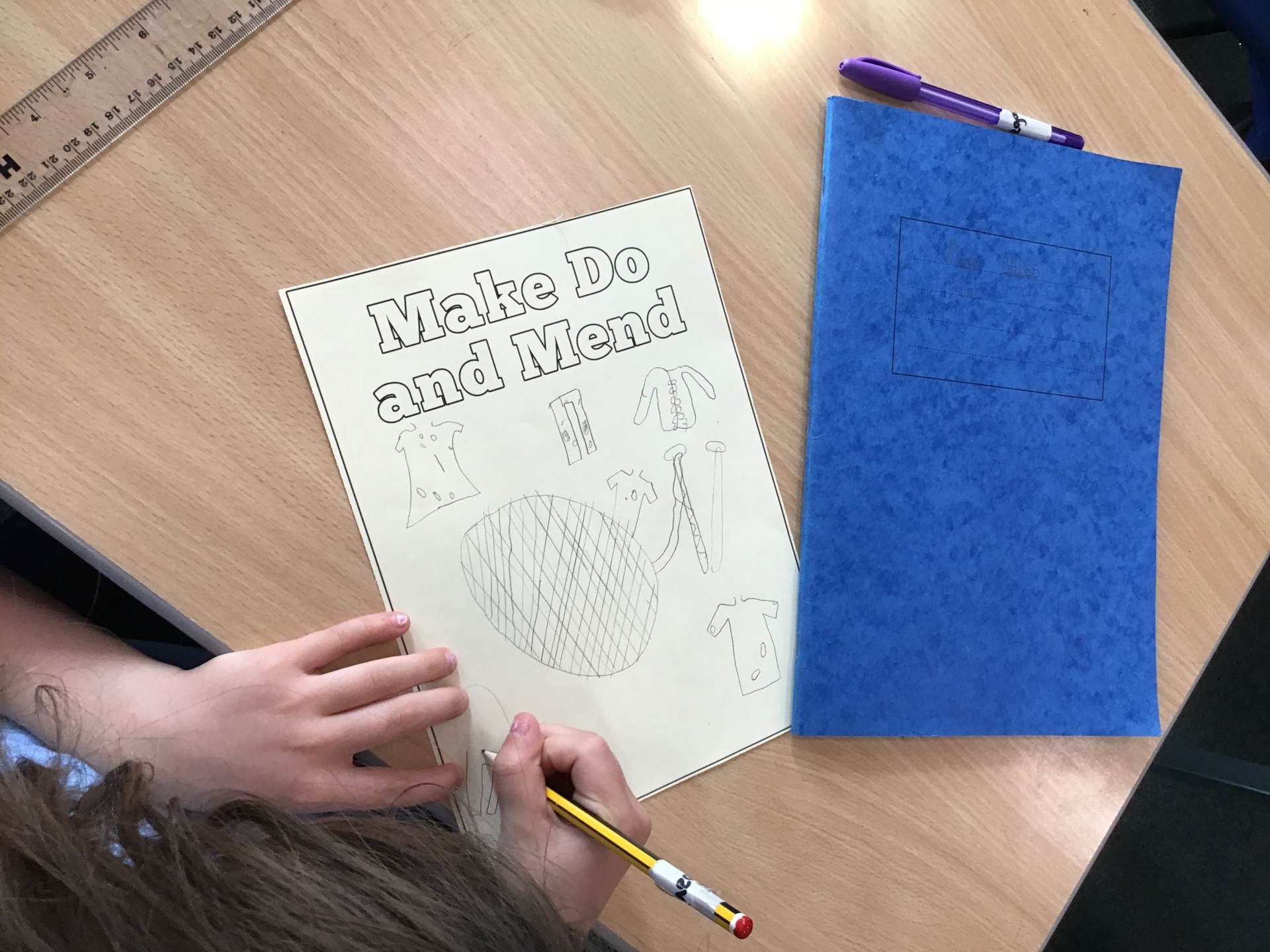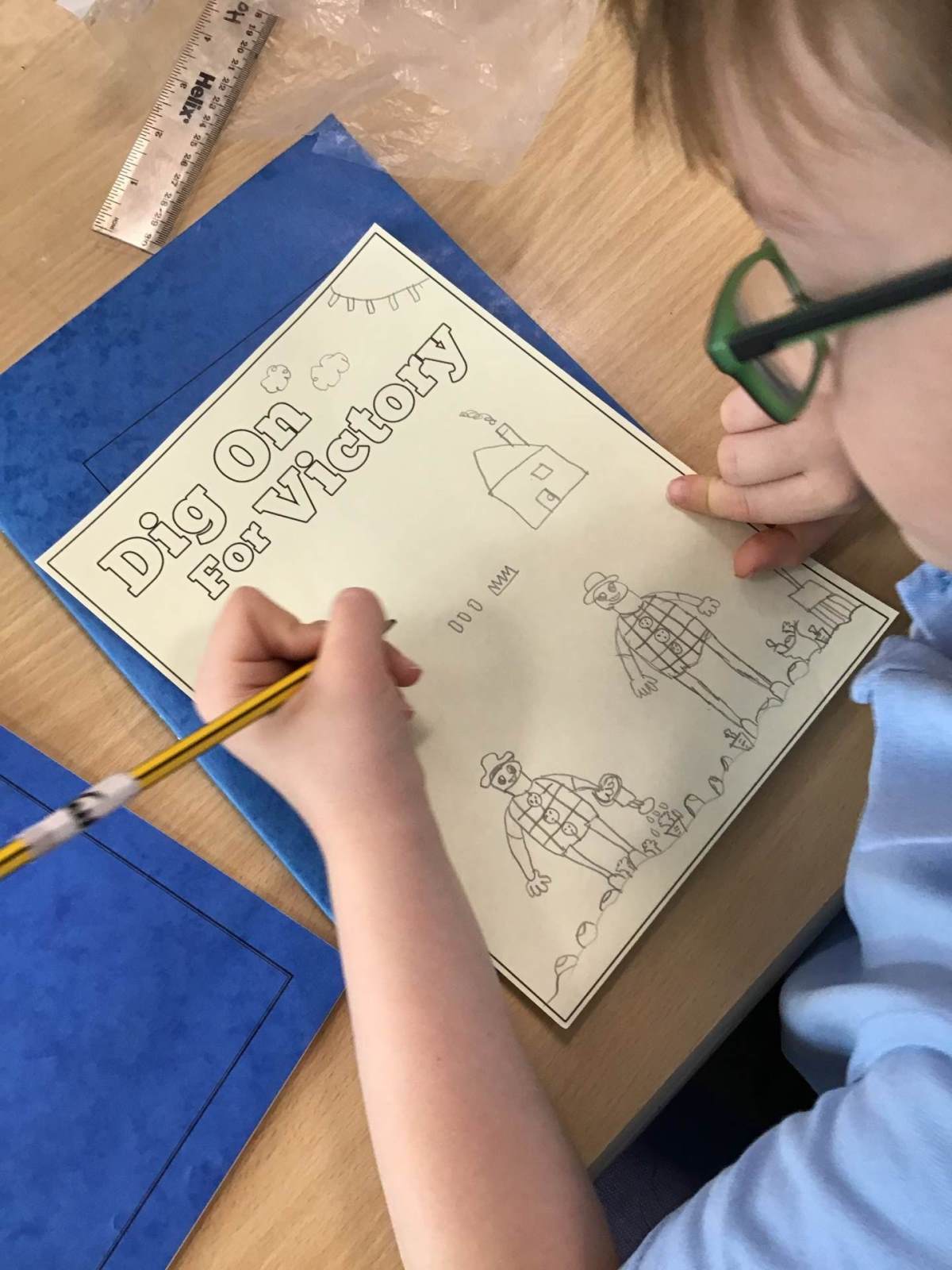 Today, we learned that nouns (people, animals, places, things and ideas) can be grouped into different types. We learned about abstract, concrete, collective, proper, compound and common nouns. Take a look at us investigating our class text (My Secret War Diary by Marcia Williams) for examples of different noun types.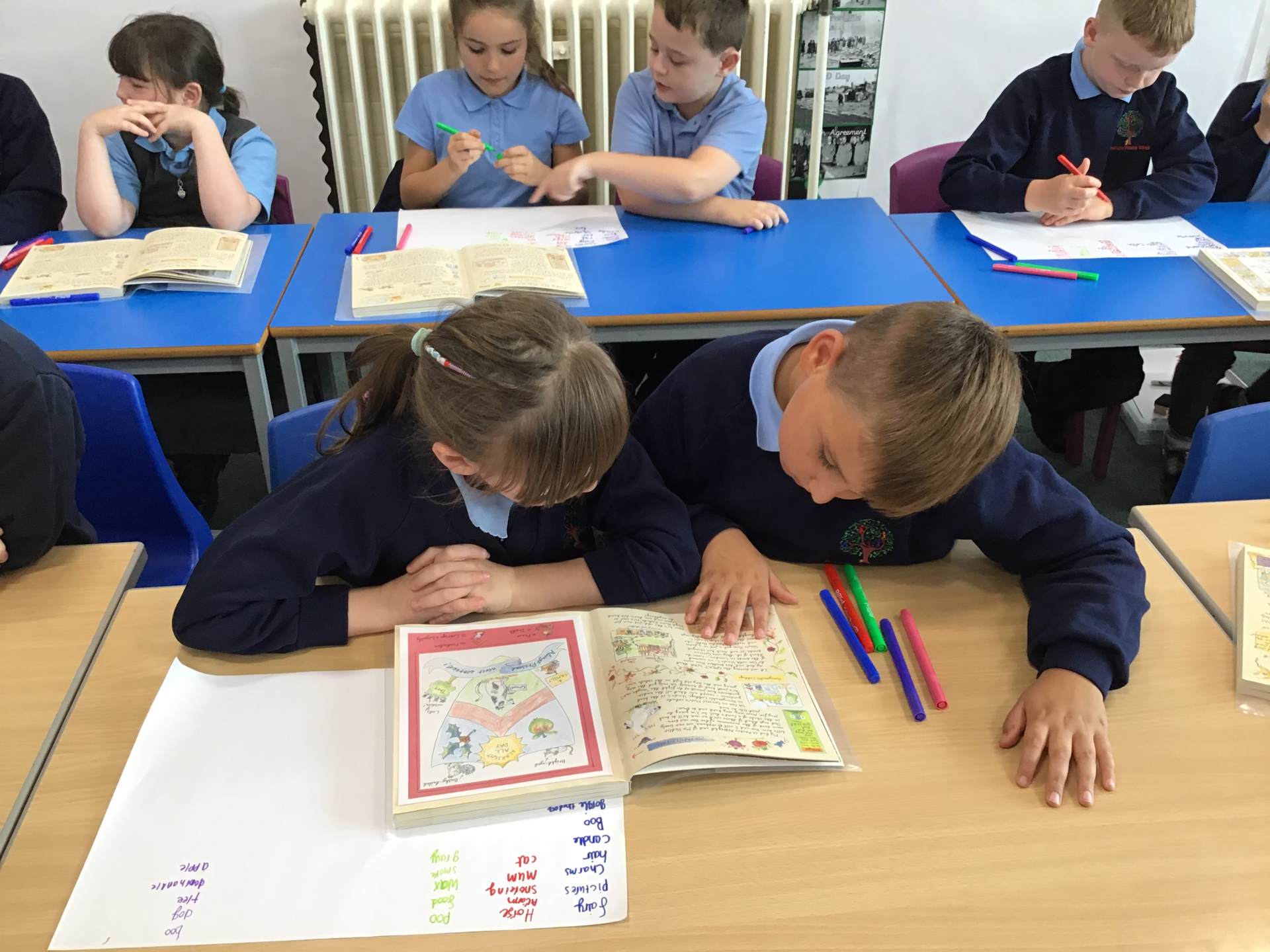 Take a look at us celebrating the 80th anniversary of the Battle of Britain. We had lots of fun learning all about the most significant and momentous battles fought during WW2 and how it took place in the skies (aerial warfare). We learned all about the different aircrafts involved in the battle used by the RAF (Royal Air Force) and the Luftwaffe (German Air Force).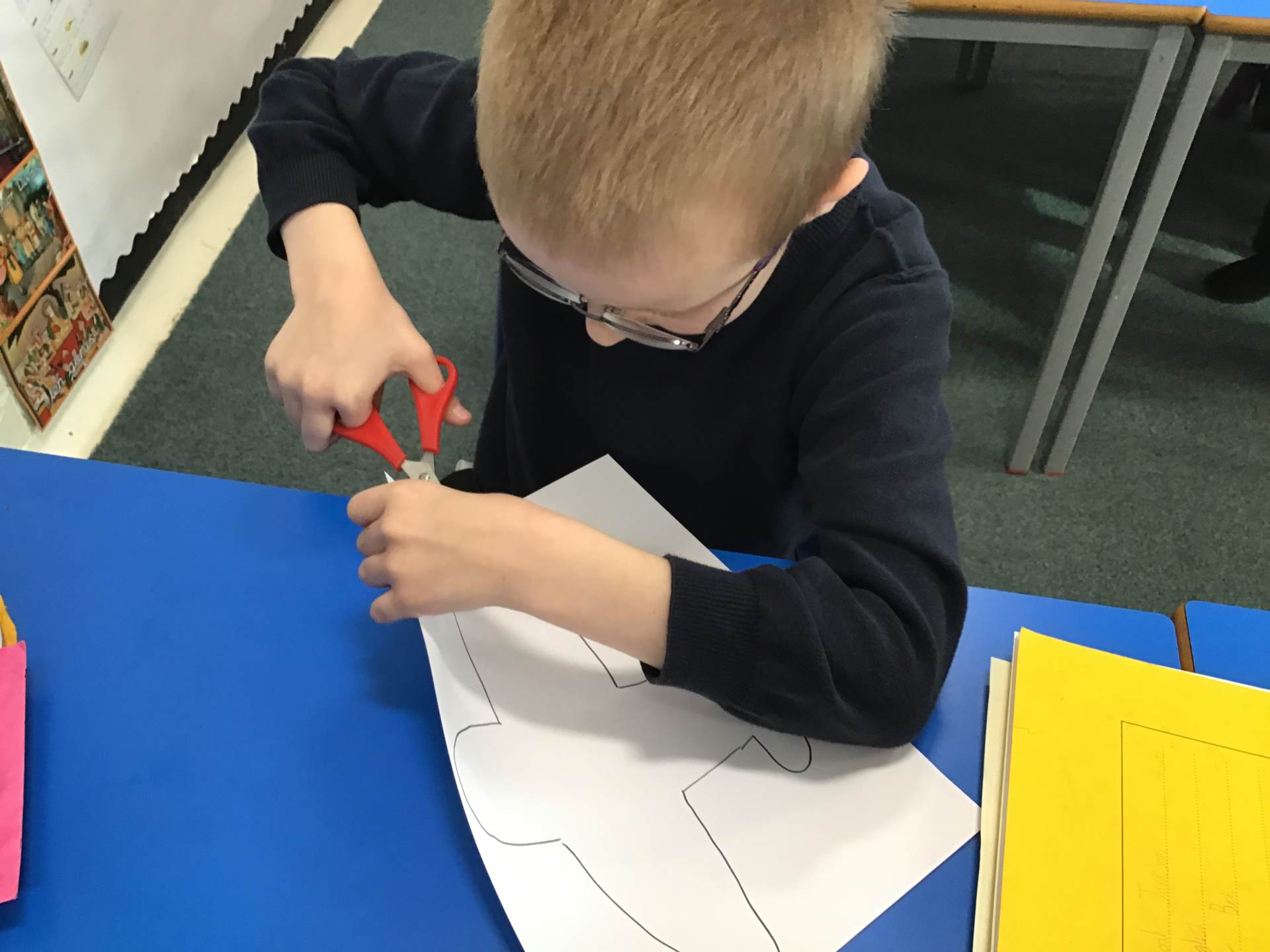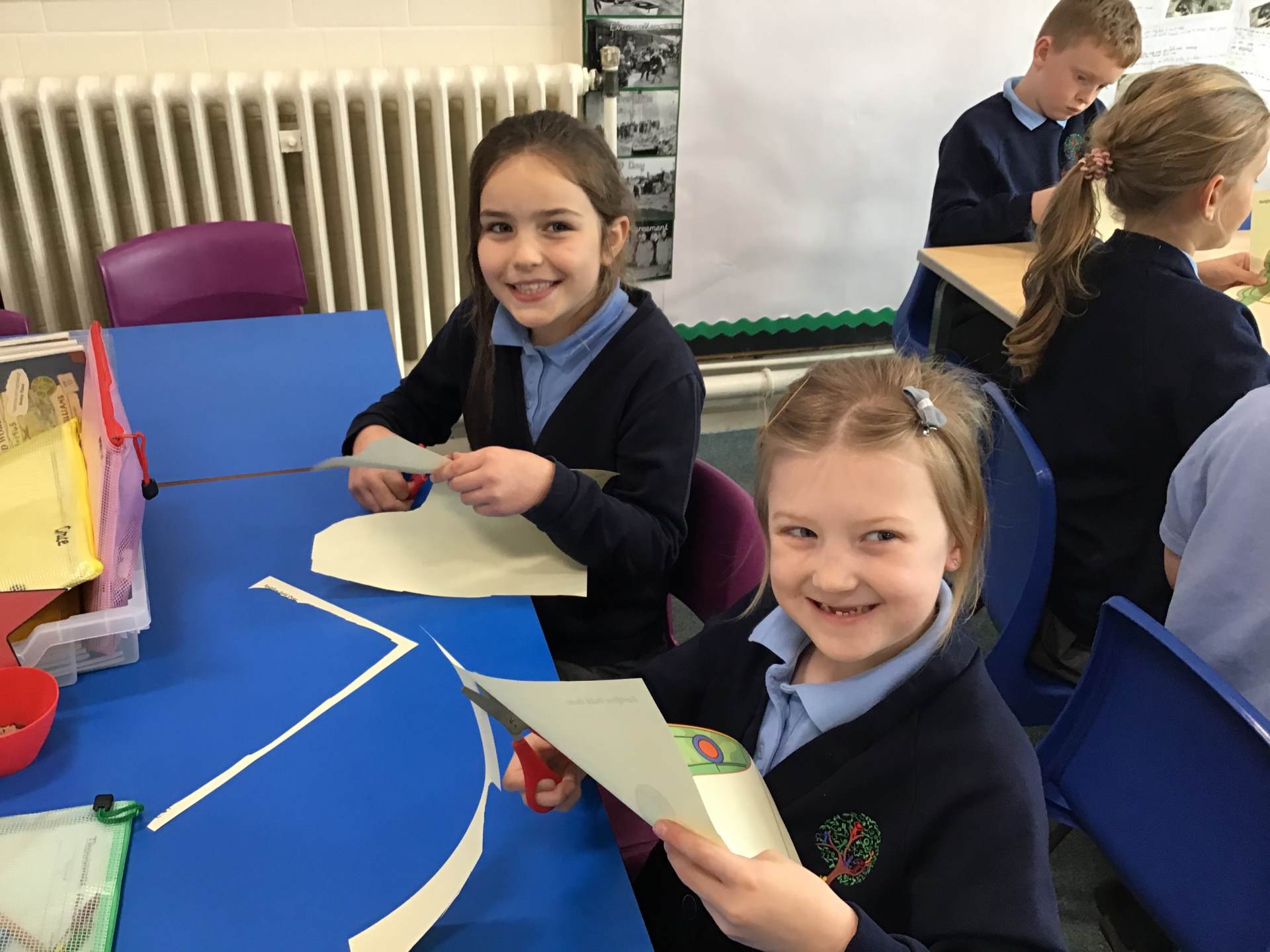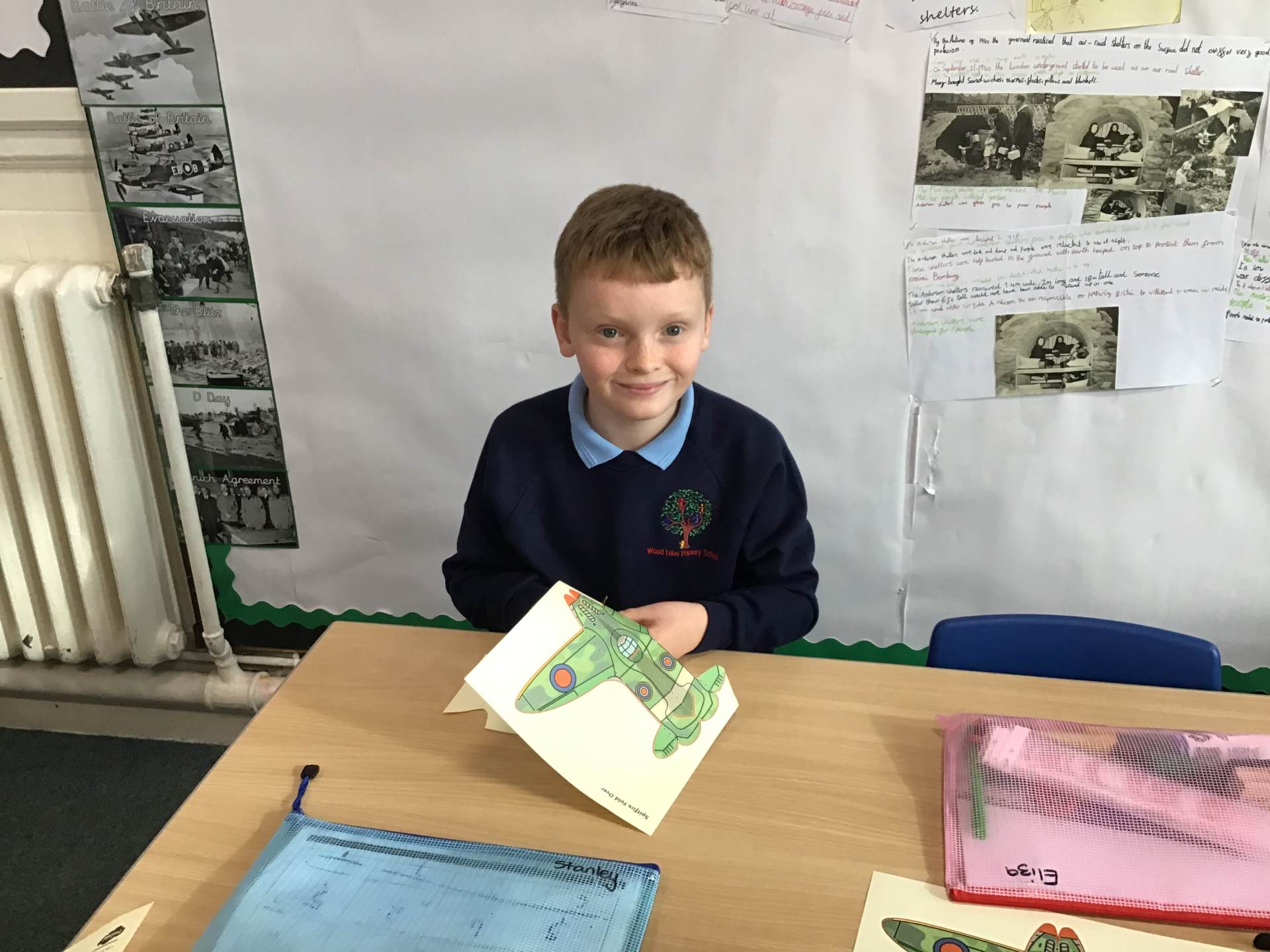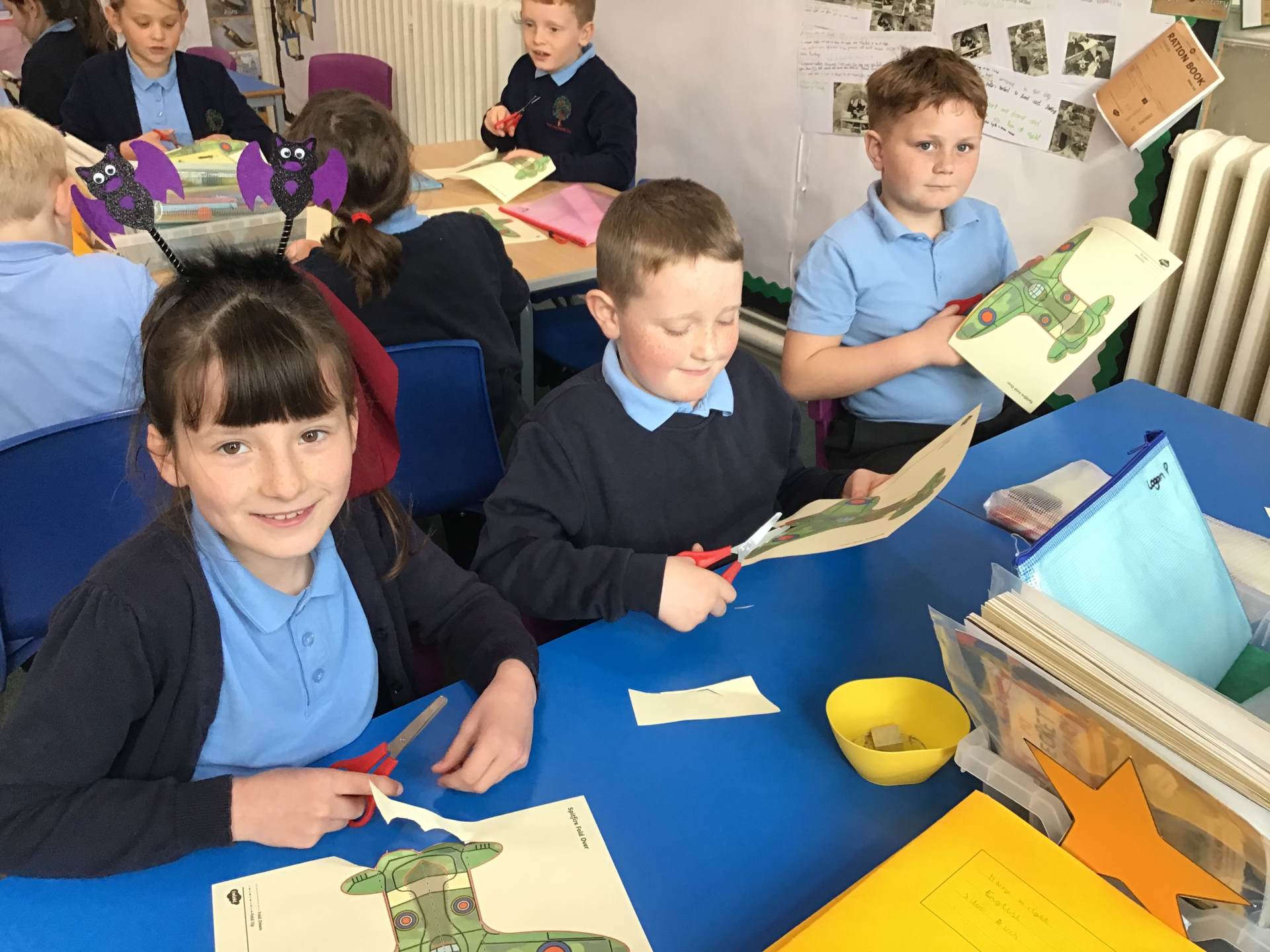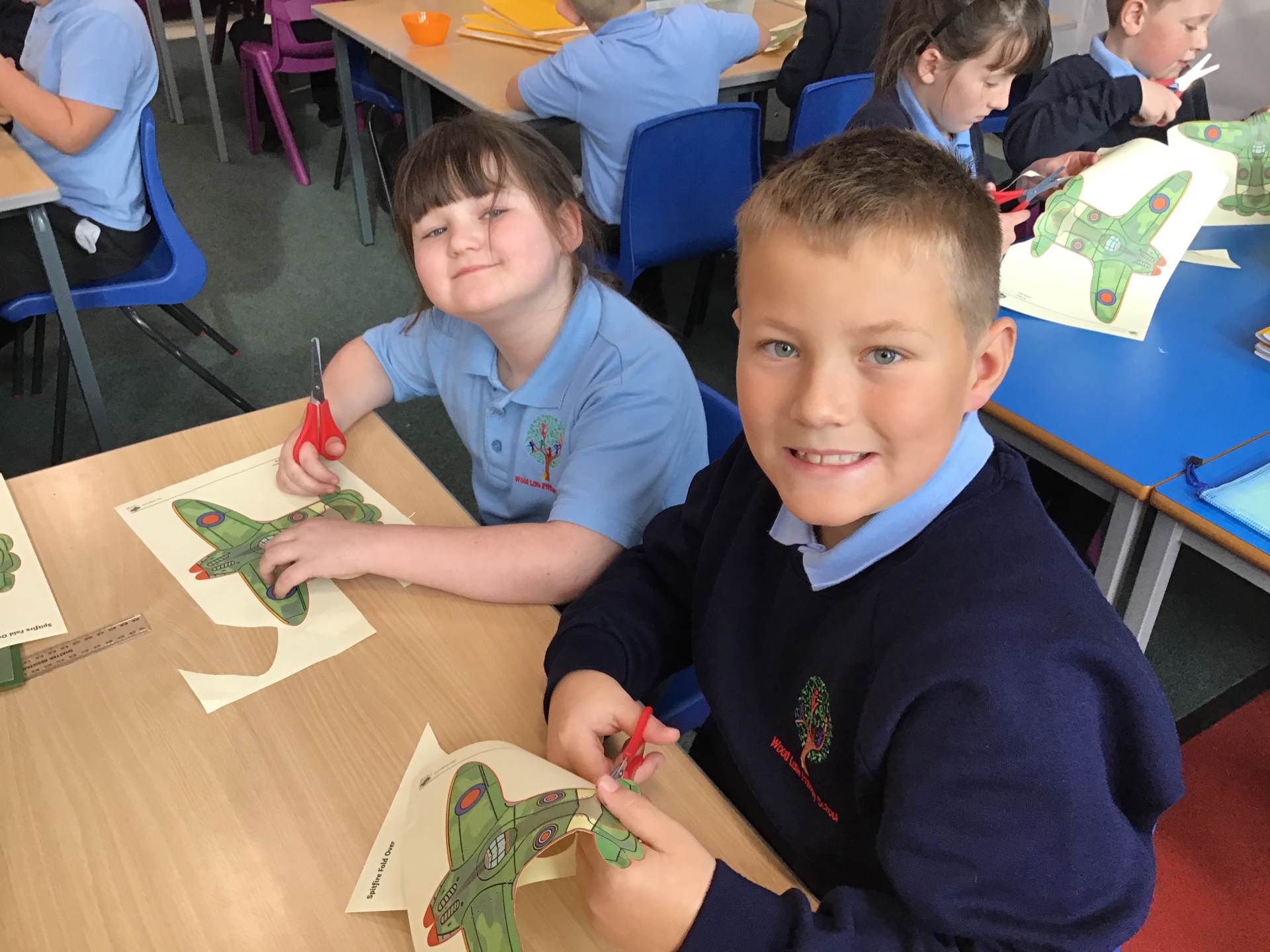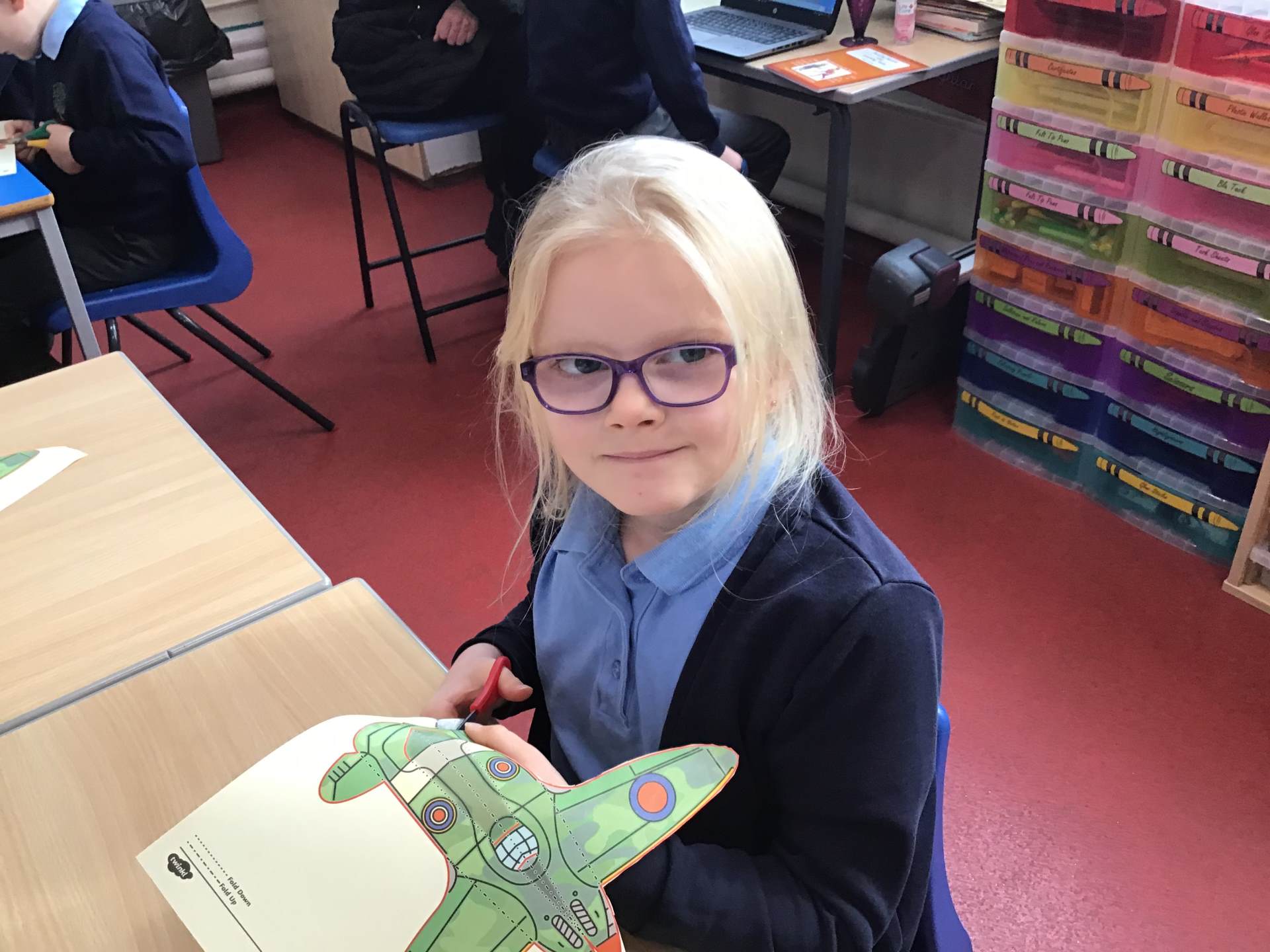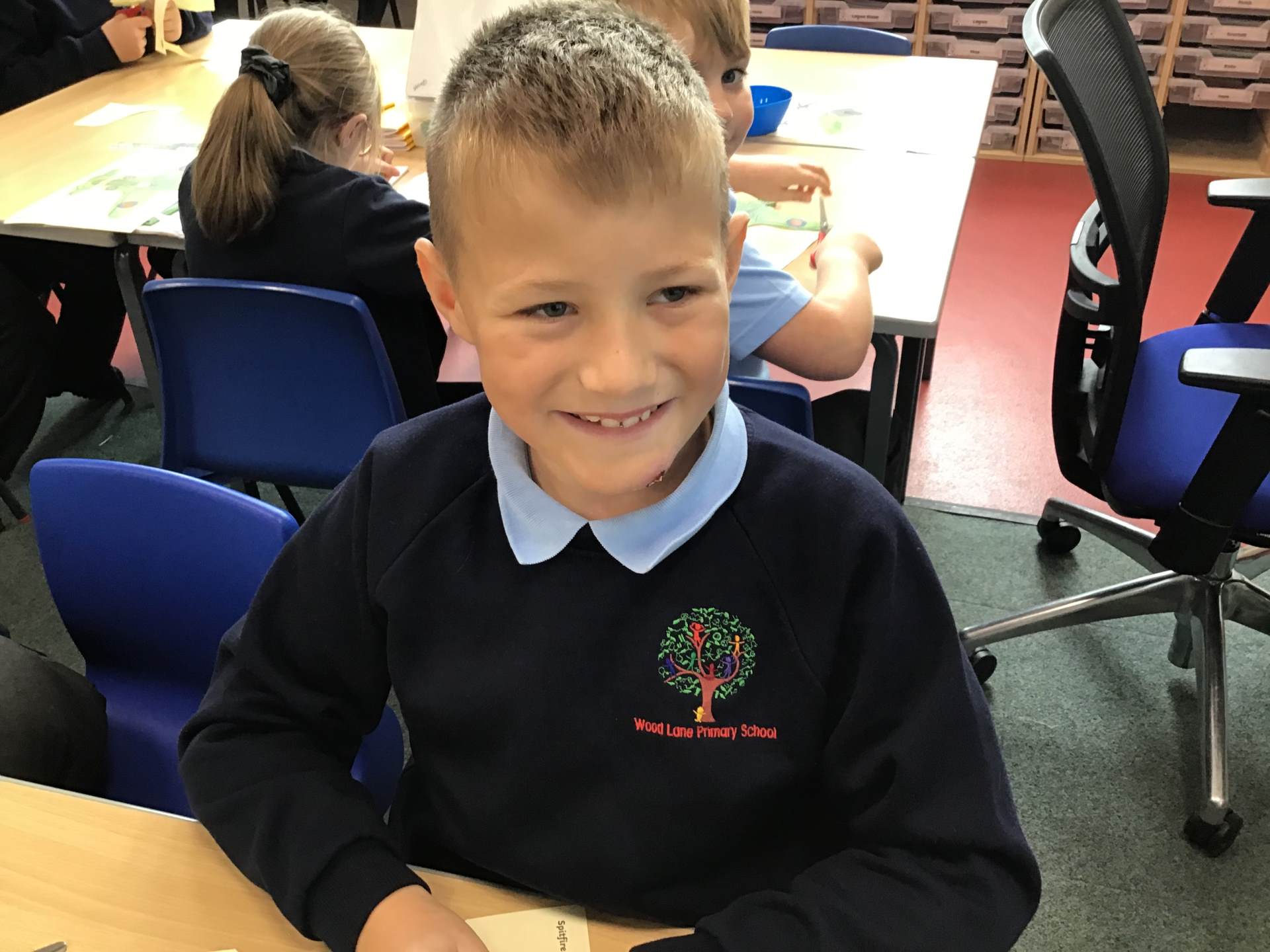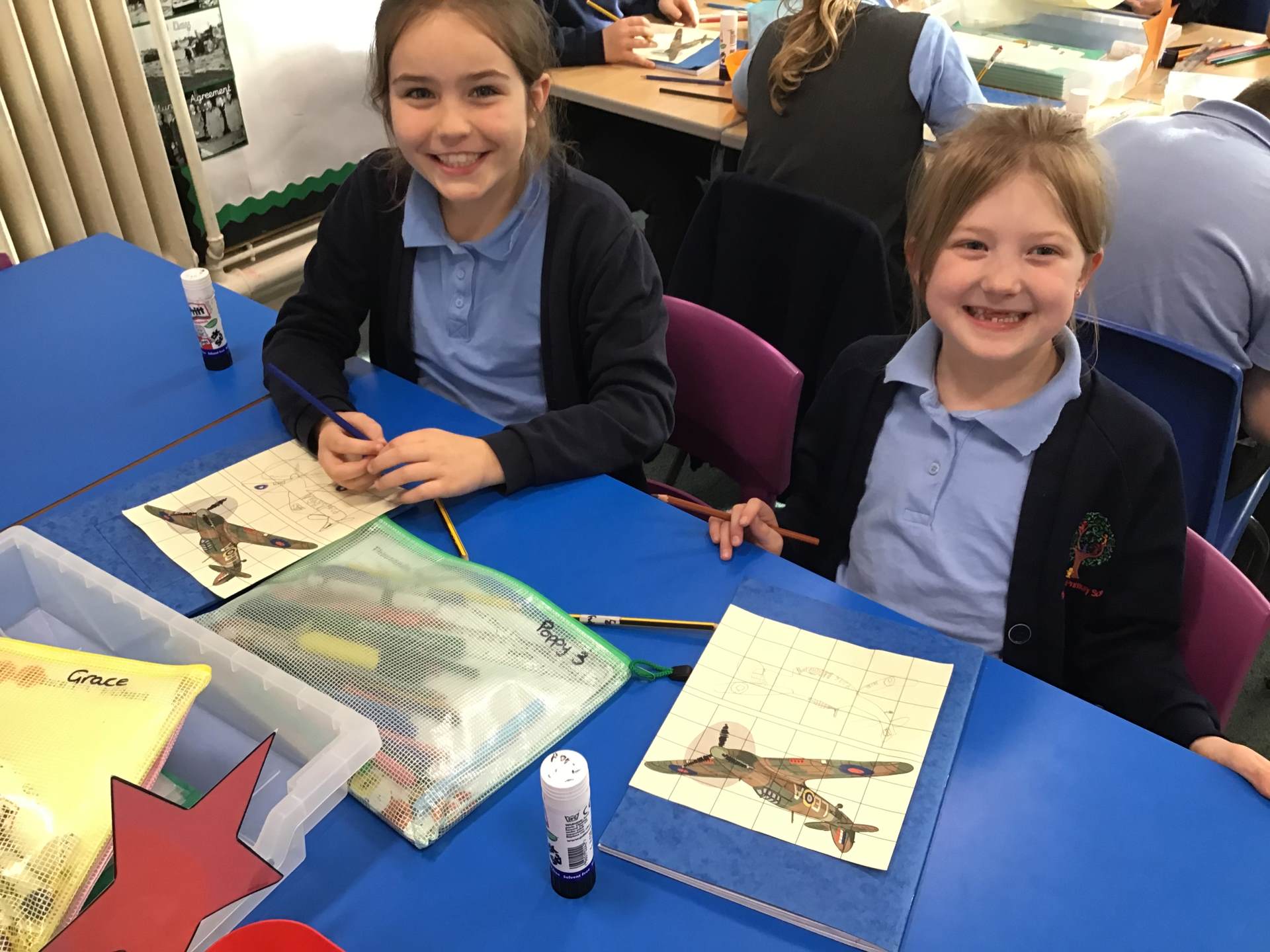 Our science topic this term is forces and magnets.
Today, we learned that a force is a push or pull acting on an object as a result of the object's interaction with another object.
Here we are freeze framing different pushes and pulls (forces) for our friends to guess. We freeze framed forces including pushing a swing, hitting a ball with a bat, riding a bike and rowing a boat.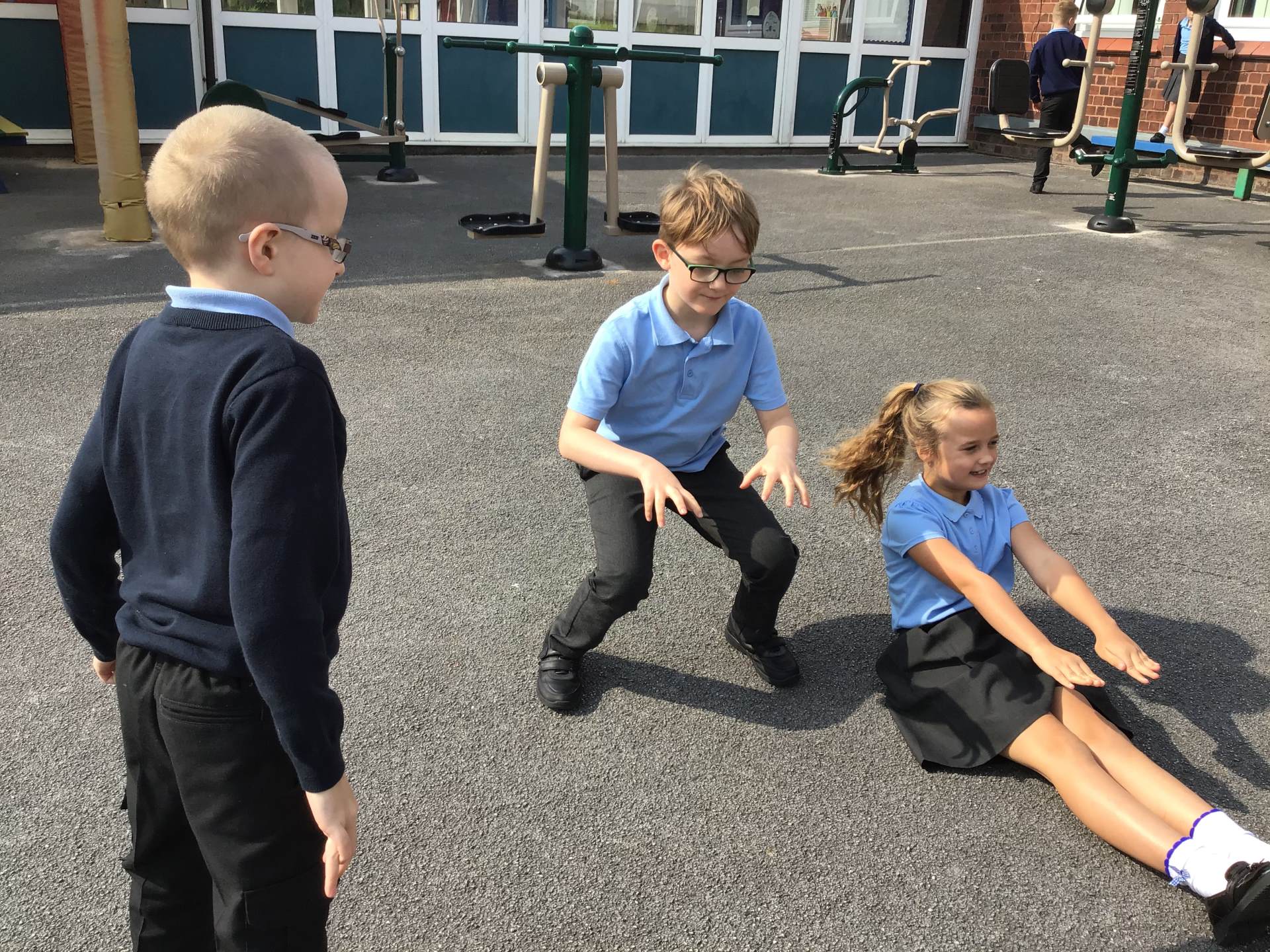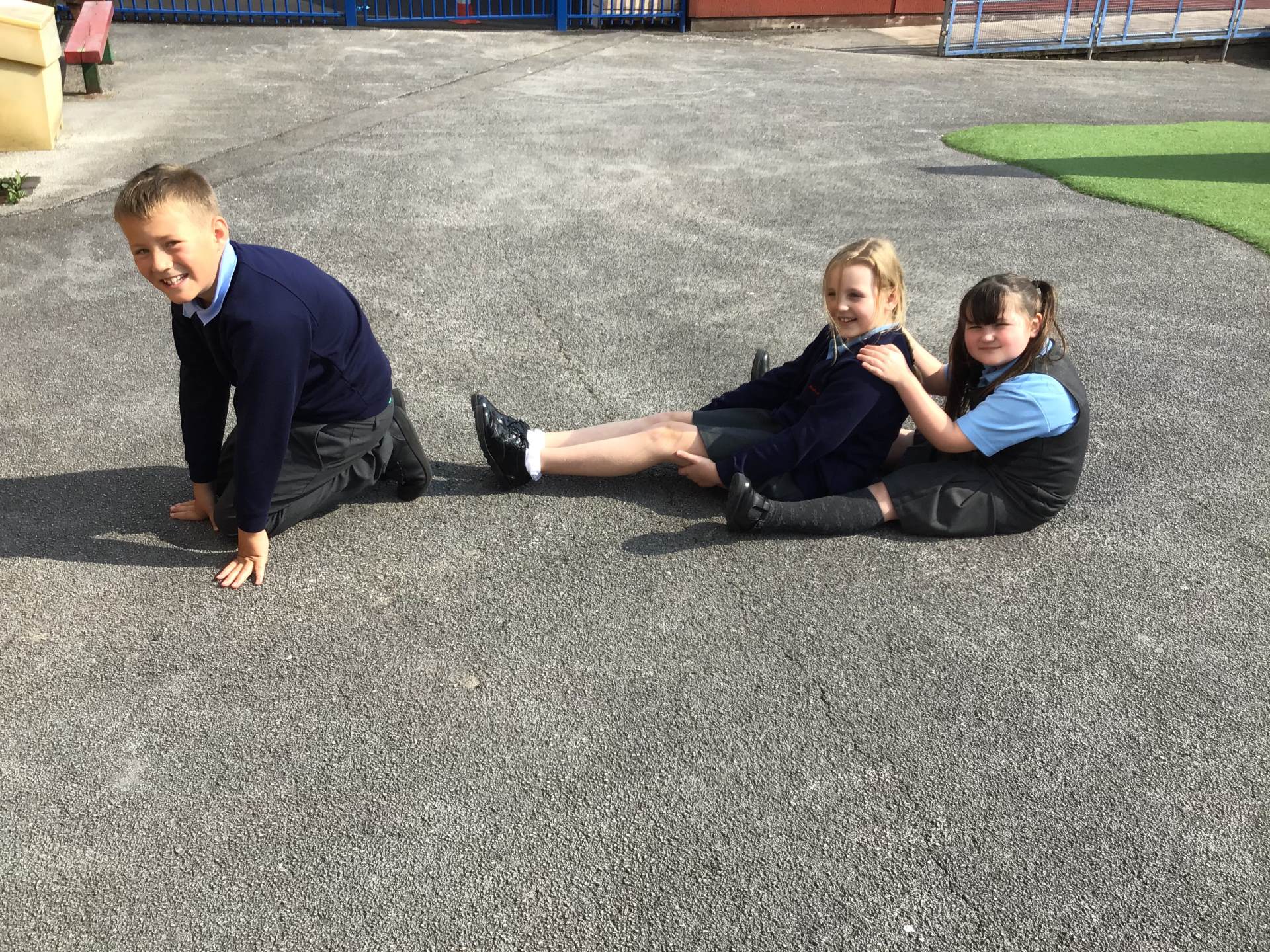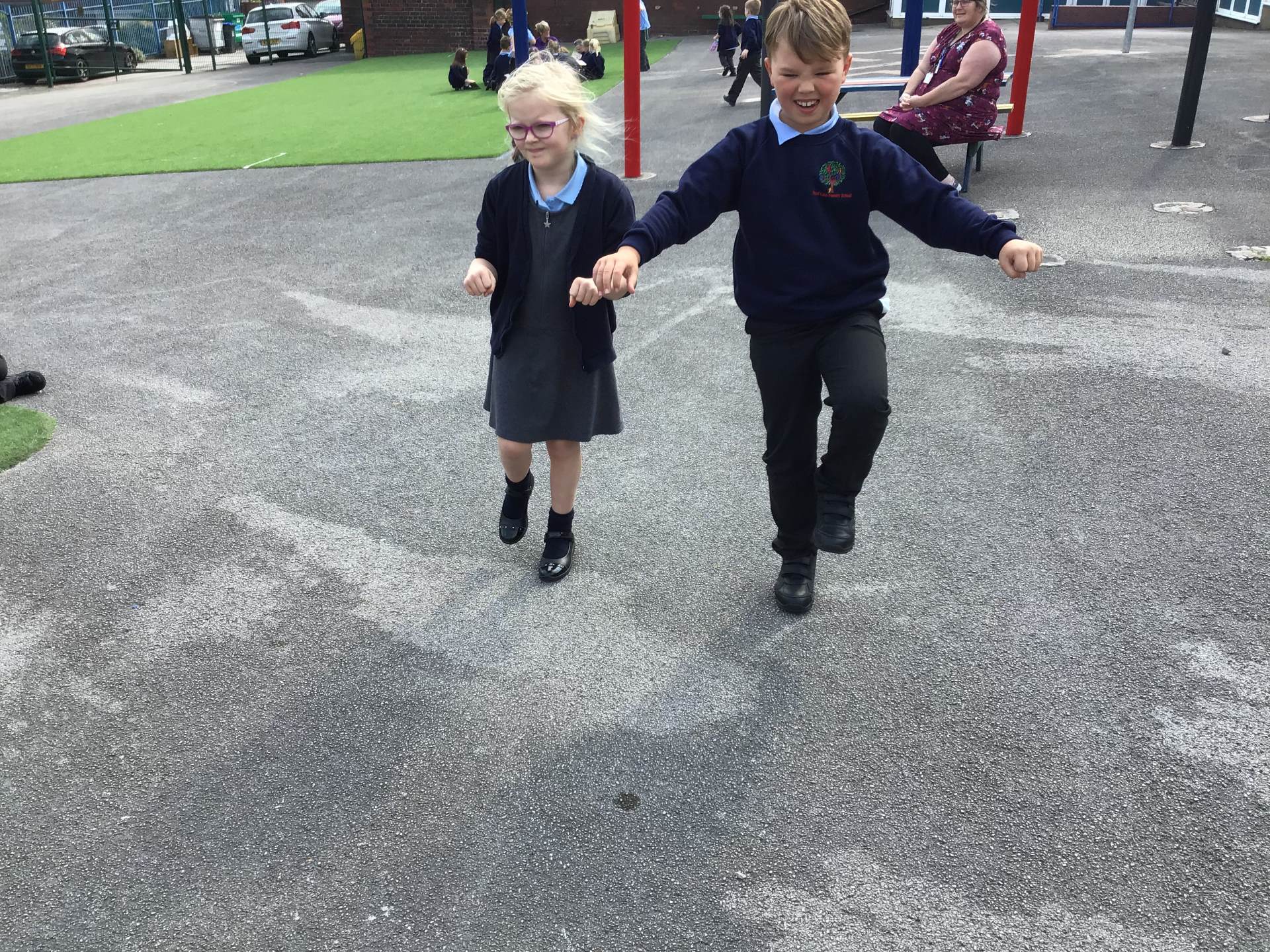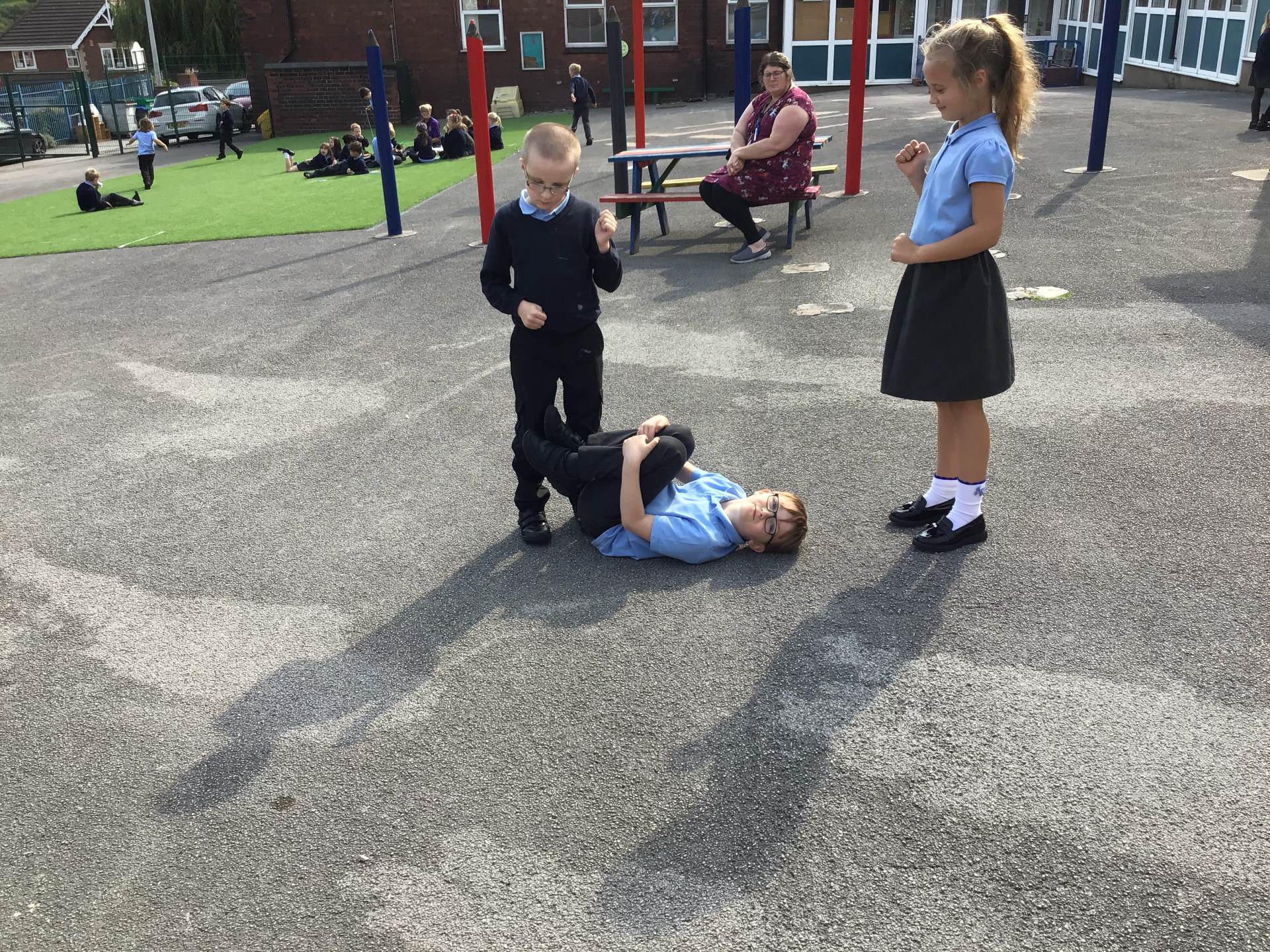 Today we had so much fun investigating friction caused by different surfaces. We now know that friction is the force which is created when two surfaces rub against one another and can make an object slow down or stop.
We investigated friction, by measuring the distance travelled by a toy car on different surfaces such as sand, a table, our playground and grass. Our results showed that the sand created the most friction (the toy car travelled the least distance when rolled on the sand) and that the table created the least friction (the toy car travelled the furthest when rolled on the table).
Football skills
Take a look at us learning and practising ball control skills. We used different parts of our feet to control the ball including our toes, soles, heels, ankles and laces.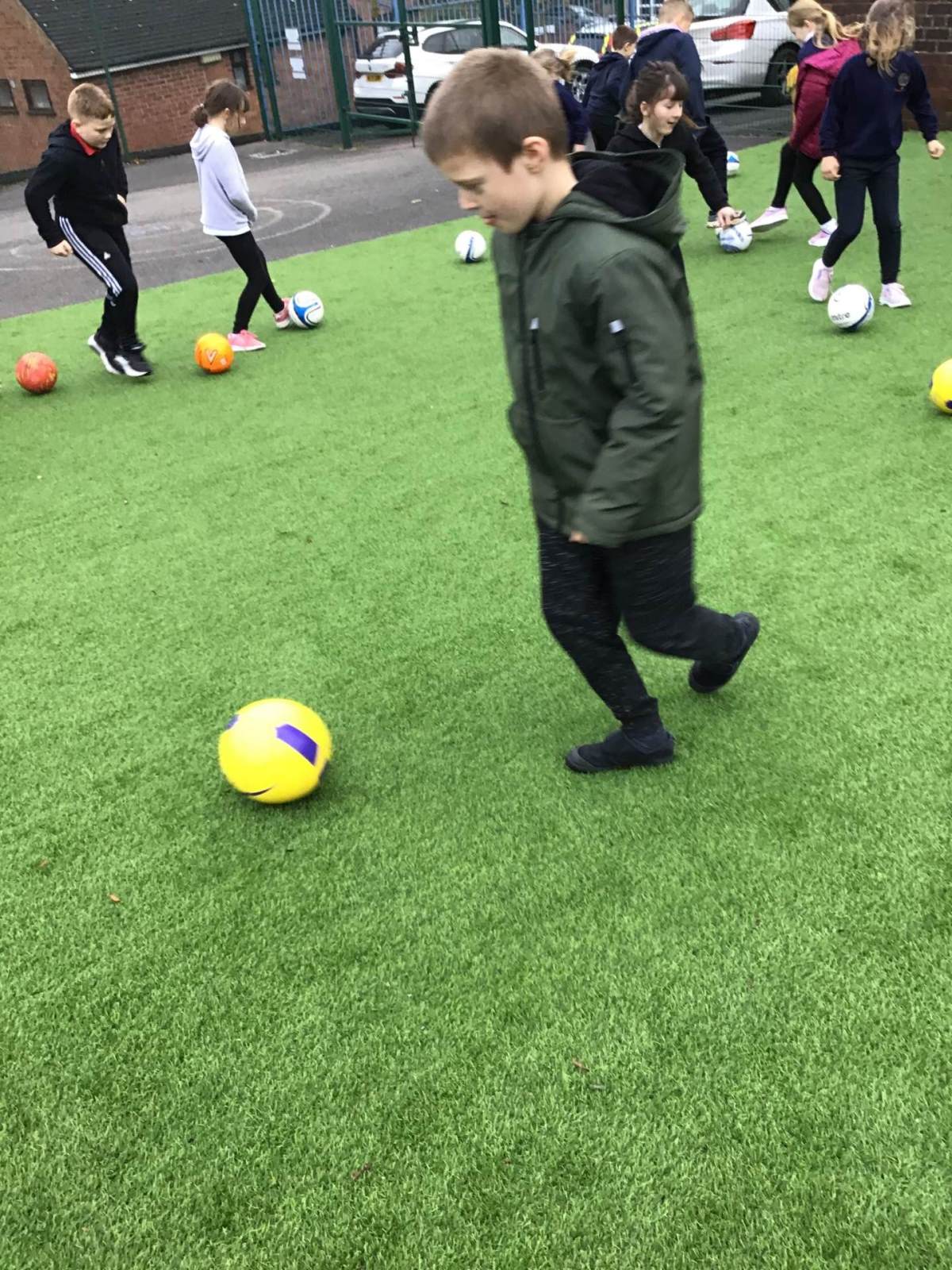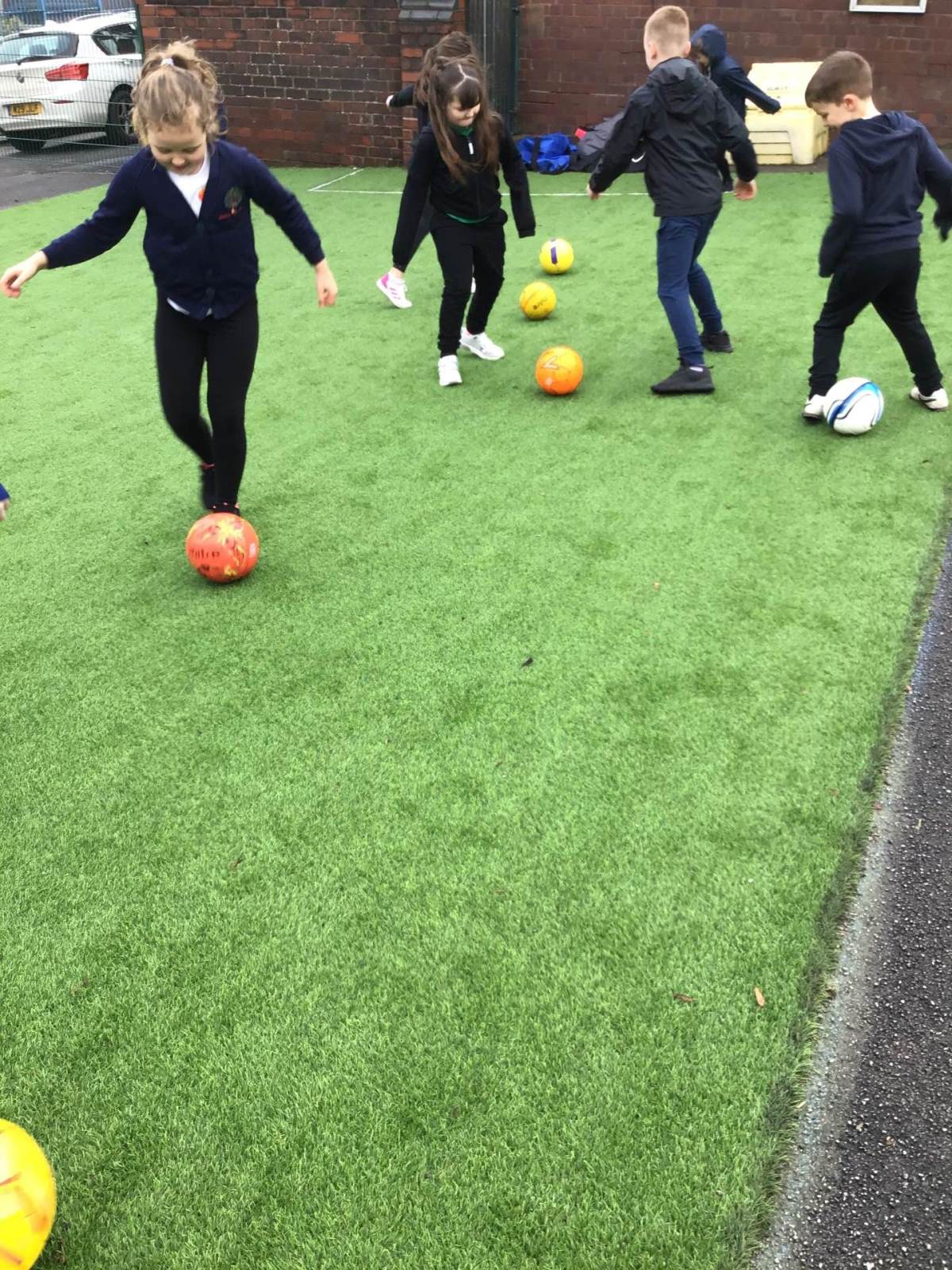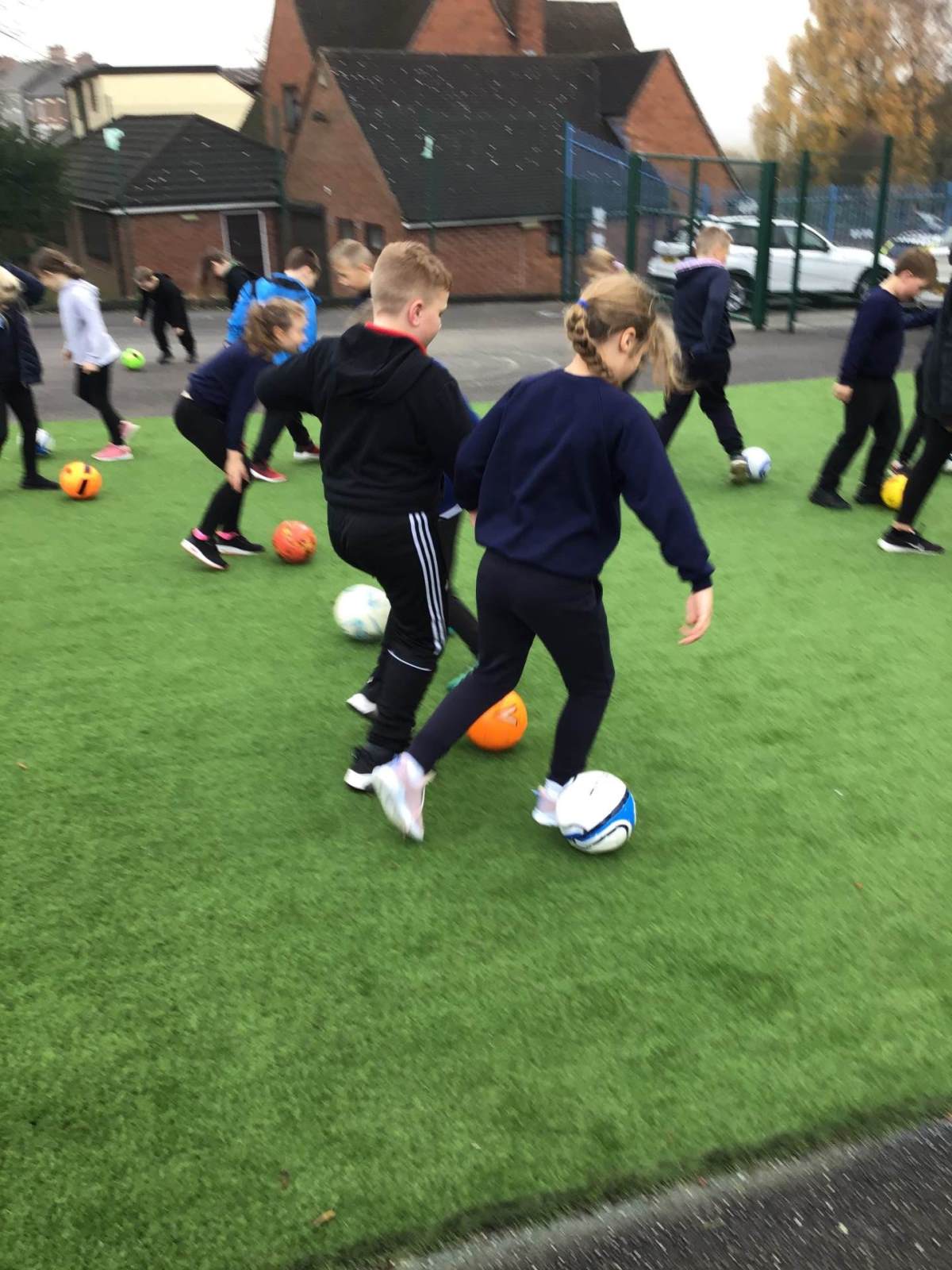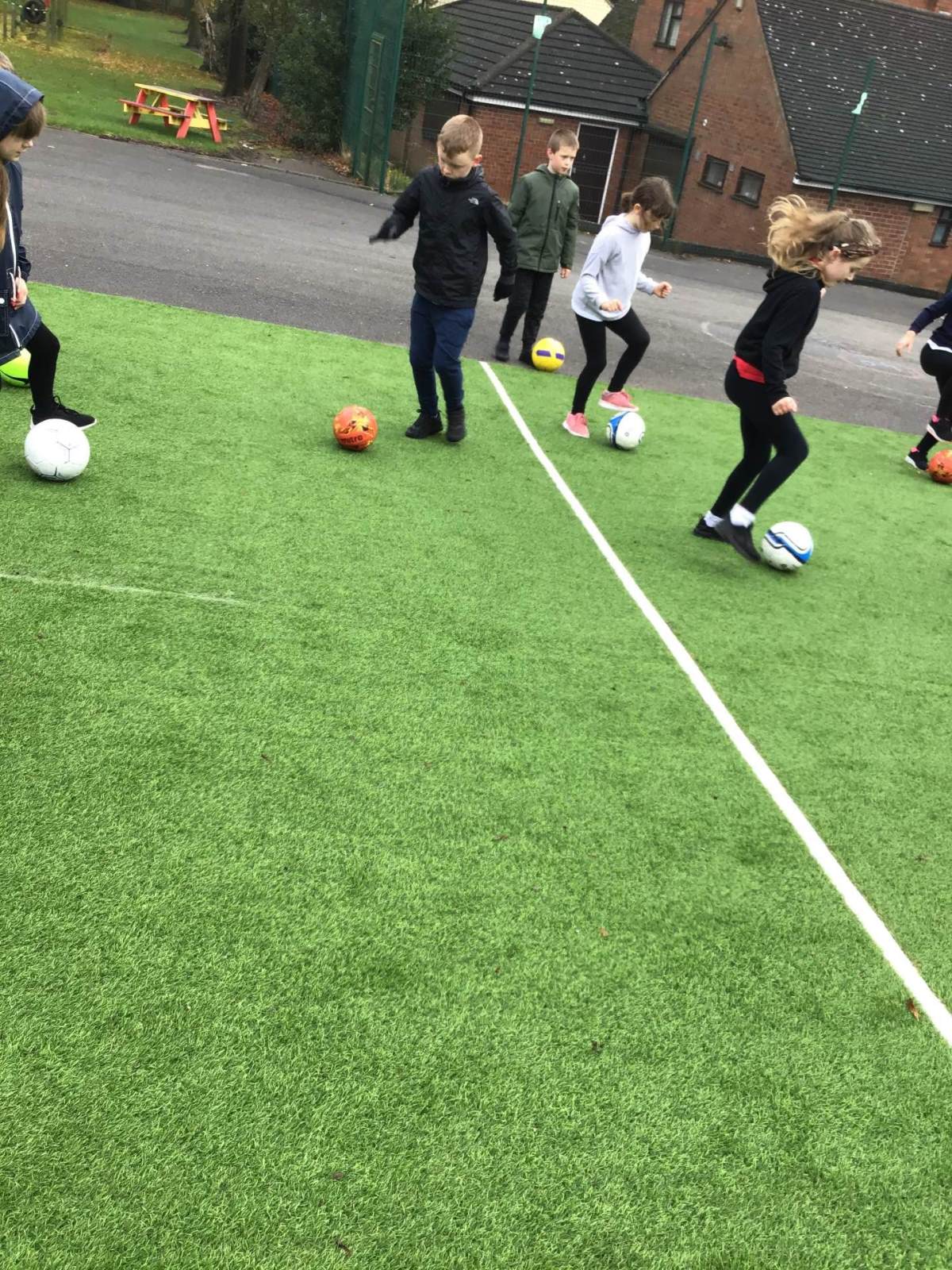 Investigating and sorting magnetic and non - magnetic objects
Here we are, using magnets to identify which objects around our classroom are magnetic and non - magnetic. Today we learned that a magnet is a metal made from iron, steel, nickel or cobalt that attracts or repels objects. We also learned that a magnet has a North Pole and a South Pole, just like Planet Earth. We now know that magnets create a magnetic field that produces a pushing or pulling force on certain materials.