Silver Birch Blog
Welcome to the Silver Birch 2019 blog page. Our teacher is

Miss Walker

and our teaching assistant is

Miss Thackeray

. Please take the time to look at all of the fun and exciting learning tasks completed by your children throughout the academic year.
Our Autumn 1 topic is all about the Rotten Romans.
Roman food tasting activity
Today, we tasted a variety of Roman foods including: figs, olives, spices, mushrooms, pepper, goats cheese and radishes. We also had lots of fun learning about what the Romans ate and discovered that they had very poor table manners. Ask us the following questions!
What is the most bizarre dish that the Romans ate?
What would a Roman banquet entail?
What is garum?
How did the Romans eat?

I do not like red pepper but I like the goats cheese.

We enjoyed tasting the kiwi . It was juicy. We did not like the taste of the mushrooms.

We do not like olives or radishes.

Say goats cheese!

We filled in a food tasting worksheet to record which foods we liked and disliked and why.

We enjoyed the taste of all the Roman foods.

One happy Roman food taster and one not too sure about the taste of radishes.

Enjoying second helpings of peppers and kiwi.

I have never tried figs before but I like them.

What shall I eat first?

Shall I try some pepper or an olive?

Eating Roman food is so much fun!
Drama drama drama!
Today, we created freeze frames (a drama convention) from different pages of our class text Escape from Pompeii by Christina Balit. Miss Walker travelled around our freeze frames and asked us lots of questions such as: Who are you? Where are you? What are you doing? As you can see from the pictures below, we had lots of fun.








Playing Roman Jacks and Knucklebones
We all thoroughly enjoyed playing Roman Jacks and Knucklebones and pretending to be children from Ancient Roman times with shock horror . . . no computer games or televisions. Whilst playing Roman games we made a list for our working wall of all the verbs that we had to do to play the game.
Roman Jacks Rules . . .
1. Chuck 5 stones into the air with the palm of your hand.
2. Turn around.
3. Catch as many stones as you can on the back of your hand.
Knucklebones Rules . . .
1. Place five stones onto the floor.
2. Chuck 1 stone into the air.
3. Turn around.
4. Try and pick up all five stones before catching the other stone on the back of your hand.














Making Roman army formations
As part of our topic, we have been learning all about what life was like for a Roman Legionary (soldier). Today we went into the hall and made several Roman army formations including the tortoise formation (used to advance towards the enemy by creating a shell out of shields around a group of soldiers) and the wedge formation (used to divide the enemy by the legion creating a 'v'). We tried moving around the hall in these formations and well quite frankly found it to difficult and funny.





Roman Timeline
During this lesson, we learned about the key events of Ancient Rome, including when Rome was founded and by who and when the Roman Empire ended. We also learned that BC means before Christ was born and that AD is latin Anno Domini (the language of the Romans) and means 'year of the Lord'. Then, we made our own Roman timelines.




Volcano Day
We came into school today dressed in Volcano coloured clothing. We had an amazing day learning all about Mount Vesuvius and the eruption that destroyed the whole of Pompeii and Herculaneum on the 24th August 79AD. Take a look at us making volcanoes and pretending to be volcanoes.

















Painting our volcanoes
As a treat for winning the attendance award (for four weeks running) we came into school in our pyjamas. We spent the afternoon painting our volcanoes. Painting in pyjamas . . . could there be a better way to celebrate winning the attendance award?





Recreating the eruption of Mount Vesuvius 79 AD
Using vinegar, bicarbonate of soda, red food colouring, fairy liquid and warm water, we had lots of fun making our volcanoes erupt.We also spent the afternoon, learning lots of interesting facts about volcanoes such as what causes a volcano, the different types of volcano and the location of some volcanoes around the world.





Dance with Mr Case
Year 4 have been dancing their socks off. They are learning a new dance routine but the music and theme are a secret. Year 3 will begin learning the same routine next term.







Rugby with Mr Websdale
Here are afew snapshots of us learning new rugby skills such as teamwork and how to throw and catch a ball.







Silver Birch Rugby Tournament Pictures










Super Science
This term, our Science topic is all about light and dark. Today, we conducted an experiment. We had to feel and guess what was inside 5 bags without looking (we were supposed to have our eyes closed) and from this fun experiment we learned that dark is the absence of light. We also learned about light sources.











Light Experiment two pictures
Today we learned all about reflection and retro - reflective materials. We also learned that reflective materials can help to keep us safe when walking outside or crossing roads in the dark. During our experiment we had to test a variety of materials such as a mirror, paper, cardboard and tin foil to find the best reflective material to design a new school bag. Watch out Gucci and Dolce and Gabbana some very trendy and safety conscious bags designed today.












Maths
Today, we have been using the column method to add and subtract numbers. We have learned how to exchange from the tens and hundreds columns when required. We found this a little tricky, but with our growth mindsets and plenty more practise, we will be bridging tens and hundreds independently.




English
During this half term, we have written a diary entry from the perspective of a character from our class text Escape from Pompeii. Our diary entries, retell the story of the eruption of Mount Vesuvius, on the 24th August 79AD. This morning, we spent time self - assessing and peer - assessing the diary entries. I have to say, I am very impressed with all of the fabulous writing produced by the children. They have worked extremely hard and I am very proud of all of them.










Swimming

Just keep swimming, just keep swimming, what do we do we swim, swim, swim.

We swim every Thursday at Chesterton High School. Our class has been split into three groups.

Group 1 has 11 children working towards swimming level 3.

Group 2 has 10 children working towards level 5.

Group 3 has 8 children working towards level 8.

The children are all making progress and growing in confidence on a weekly basis. Children working towards level 8 should be very proud of themselves as this level of swimming usually begins at KS3.

Keep calm and swim Silver Birch.
Silver Birch sharing afternoon 5th November 2019
This afternoon, our families came into school to share and discuss the super creative Roman projects that we made at home. We worked hard to create projects including mosaics, paintings, colosseums and fact files.

Roman roads in Britain
The following pictures show us using our geographical skills and investigating maps of Britain. We located the start and end points of Roman roads and millitary points. We then transferred this knowledge onto our own maps of Britain. We spent the rest of the afternoon learning interesting facts about Roman roads in preparation for our non - chronological reports .We learned the names of some Roman roads and how the Romans built the roads and why they were straight.






Remembrance Day 11th November 2019
Lest we forget
Take a look at us reciting and discussing the poem In Flanders Field by John McCrae.





Making 3D poppies









Music with Mr Chell and Mrs Brown
Take a look at us learning to play Jingle Bells on the Ukulele. We have already learned how to play three other tunes.
We love a good sing off with Mrs B.






This half term, our writing focus is to write a non - chronological report all about the Romanisation of Britain. Here we are researching interesting facts and information about Roman roads using books, information sheets and the internet. We also created a Roman road fact file using different coloured felt tips. Our fact files are on display in our classroom for us to use when writing our non- chronological reports.








Spring 1
Our Spring 1 topic is The Stone Age to The Iron Age.
Today, we learned all about Stone Age cave art and made our own cave art using sand paper, black paint and our fingers. We learned that Stone Age people would use their hands, fingers, bones, sticks, leaves and other natural resources to apply the paint to cave walls. We also learned that Stone Age people used pigments crushed from soot (carbon) for black coloured paint and ground coloured stones to make yellows and reds and pigments would be mixed with animal or plant gum.













Today, we had a class debate about whether we would like to live in the Stone Age or not and we had to argue why or why not. We planned and prepared our arguments using the conjunction because and research done in topic lessons to support our arguments.






Our class text is The Stone Age boy by Satoshi Kitamura. Take a look at us role playing the first time that the Stone Age boy met Om (the main characters within our class text). We had to use lots of body language and facial expressions as the Stone Age boy and Om did not communicate with each other verbally. We also answered questions in role. We love a bit of drama in Silver Birch.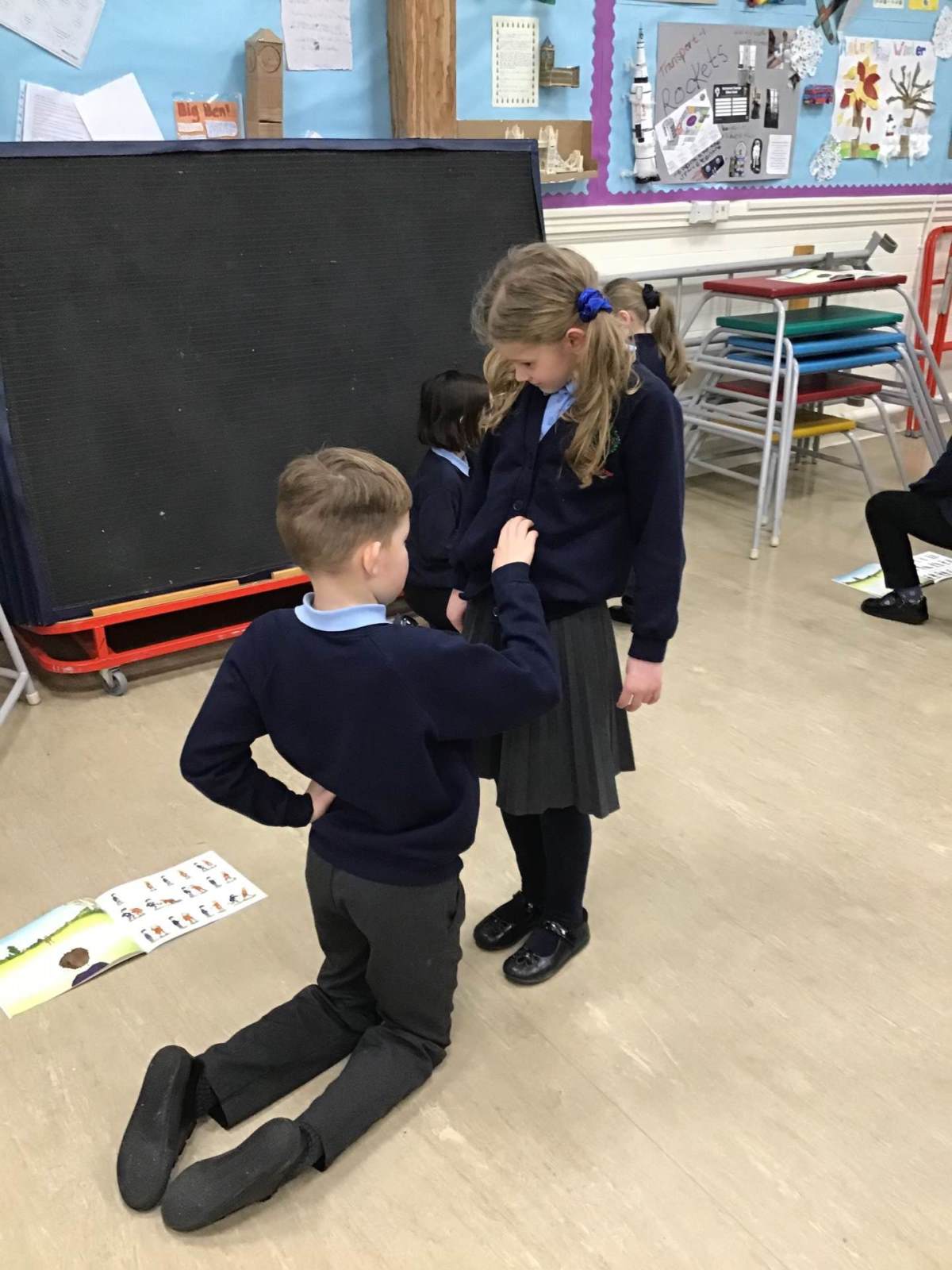 Today, we made timelines to show events that happened during The Stone Age, The Bronze Age and The Iron Age in chronological order.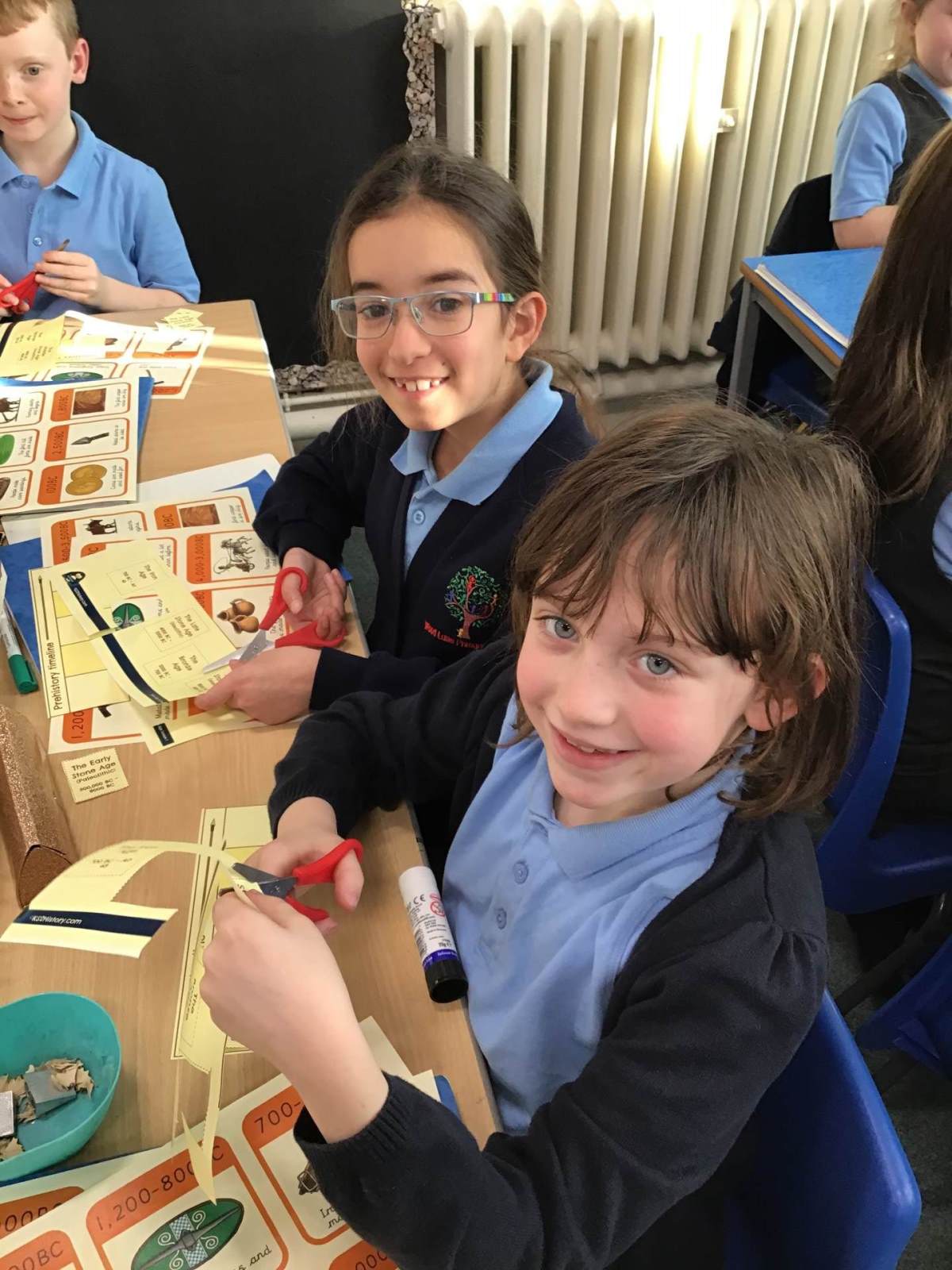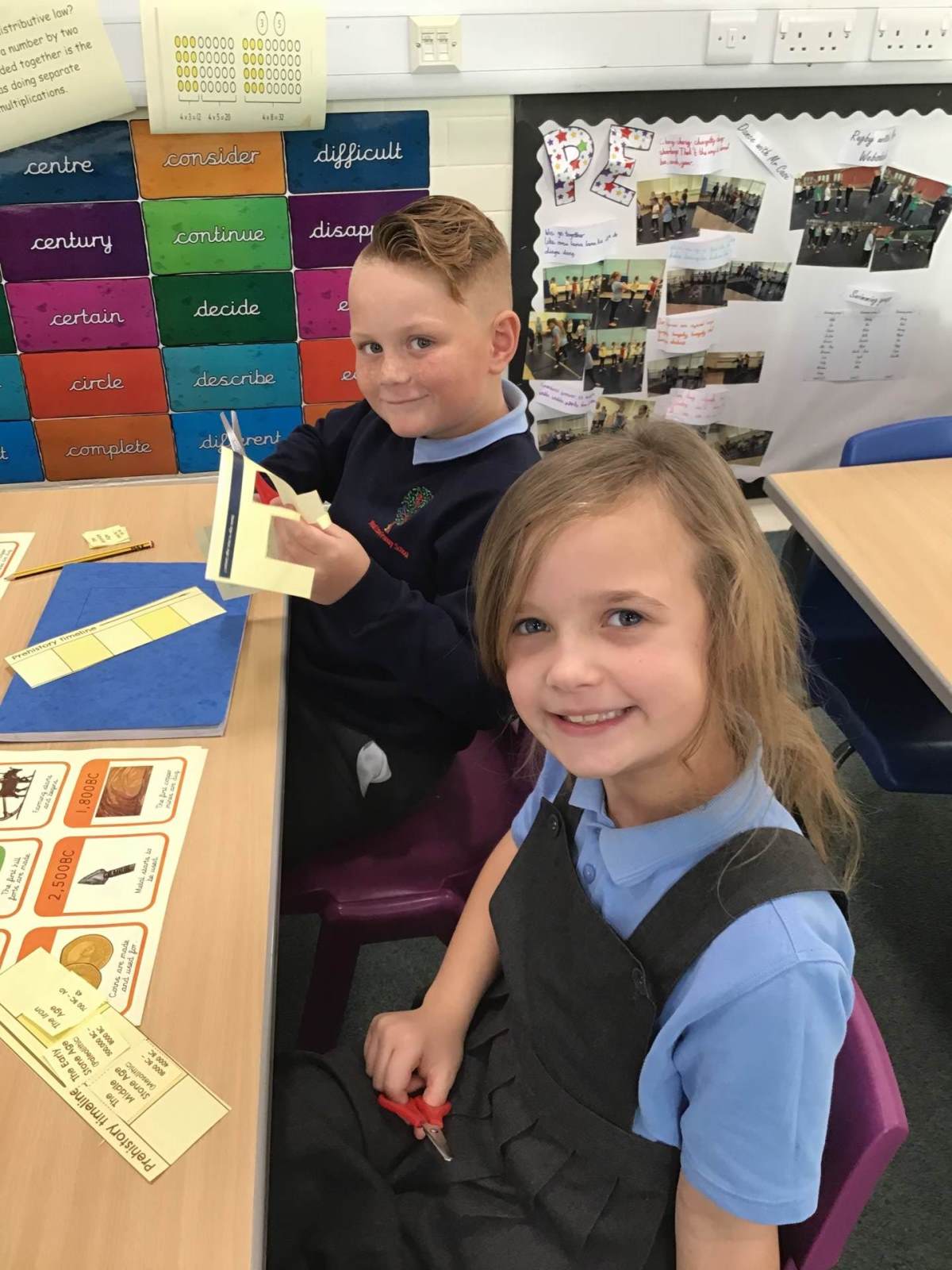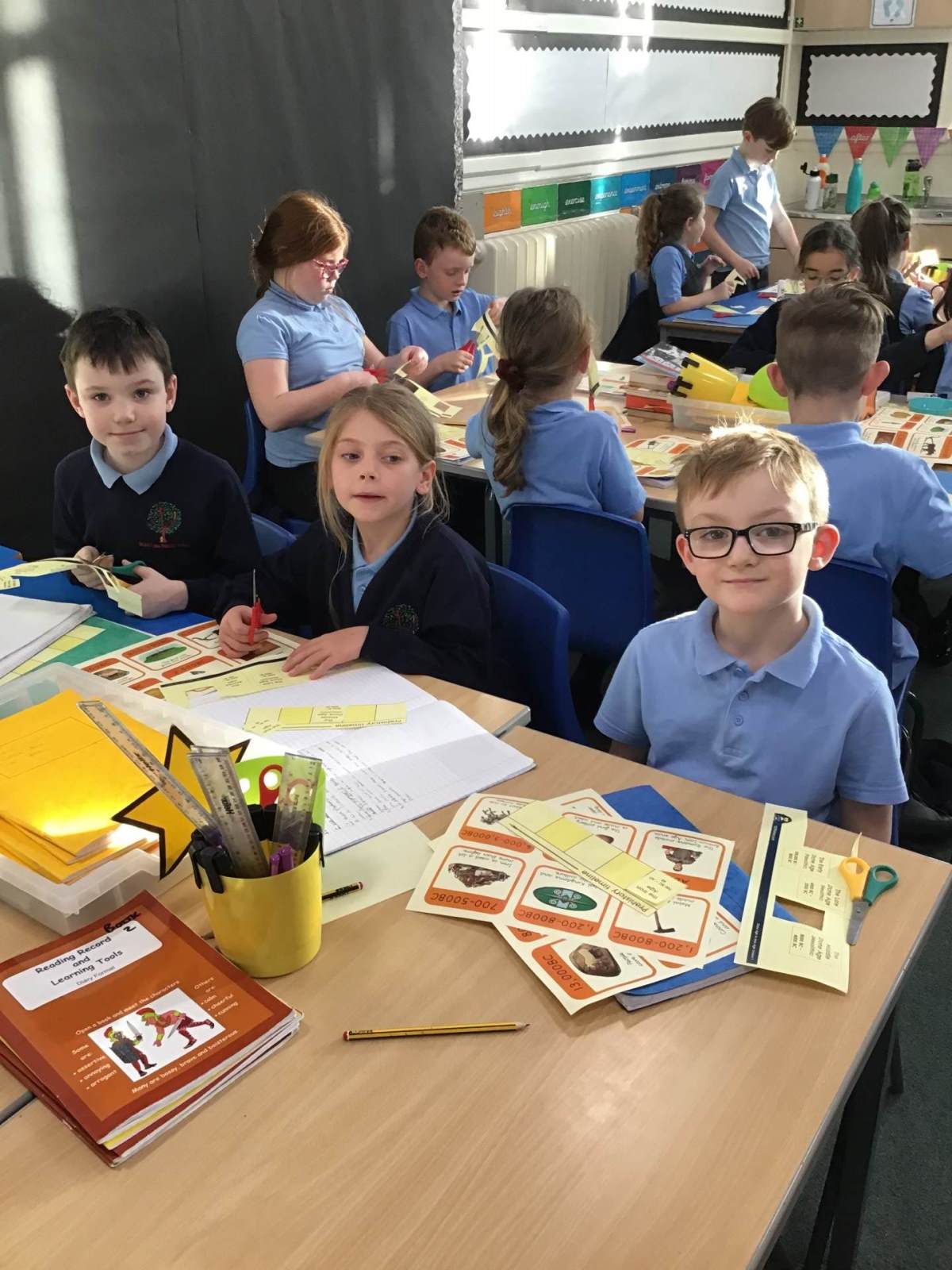 Spring Term 1 sharing afternoon
Our families came into school this afternoon, to help us to present and share our wonderfully creative projects, that we made at home. Our projects included cave art, Stone Age weapons, fact files full of interesting facts about The Stone Age, The Iron Age and The Bronze Age and 3D replicas of Stonehenge. Amazing work Silver Birch!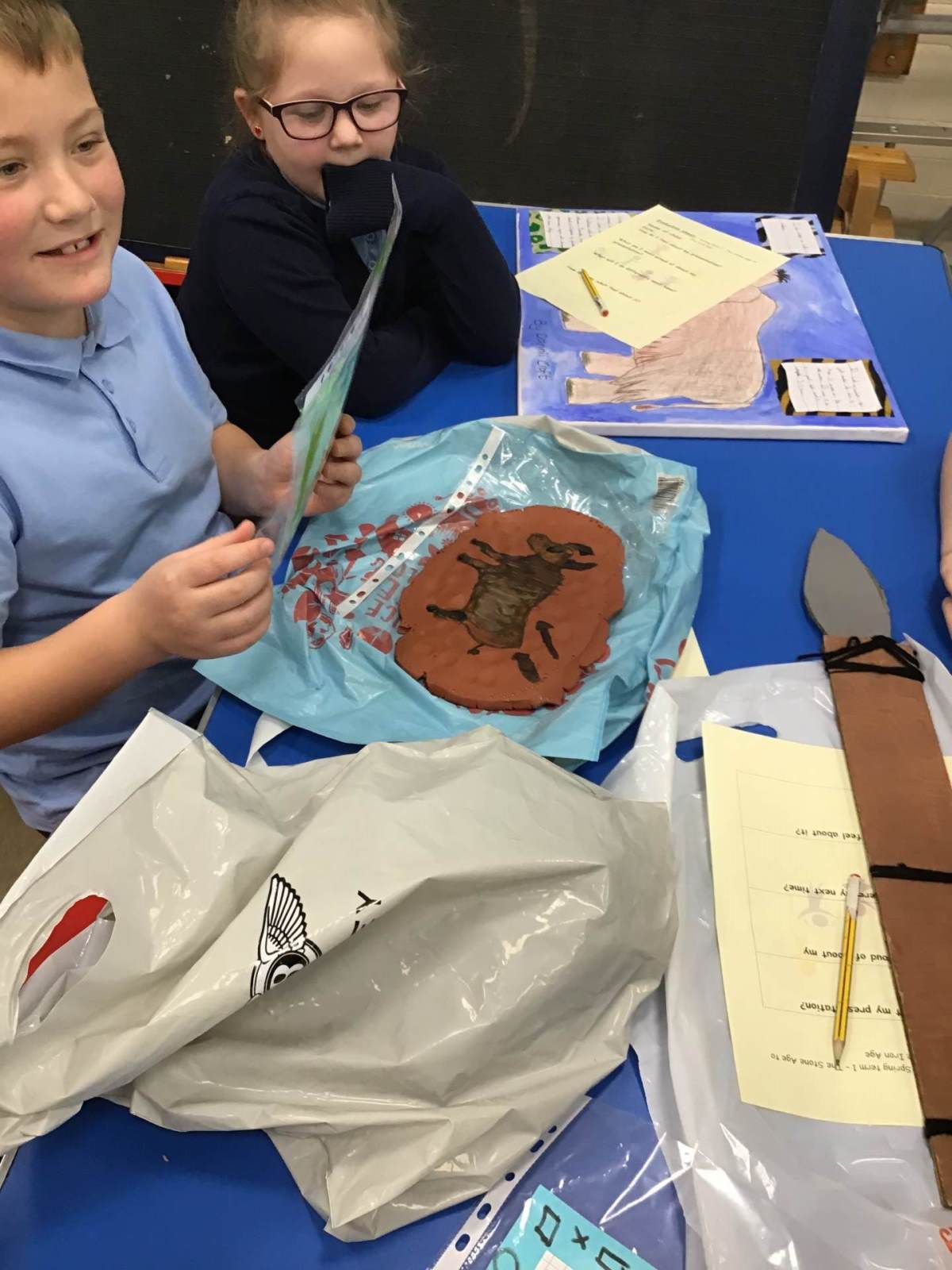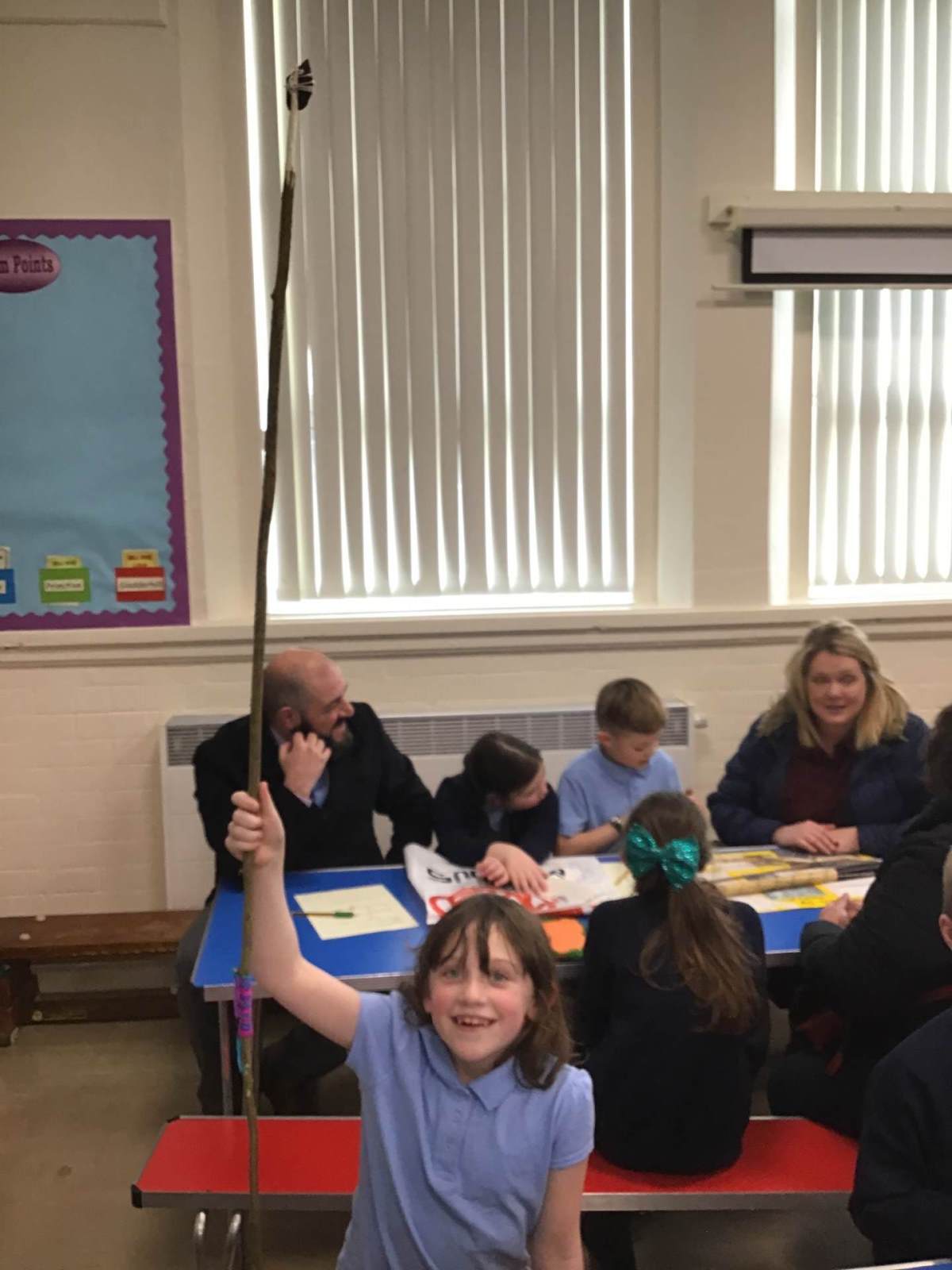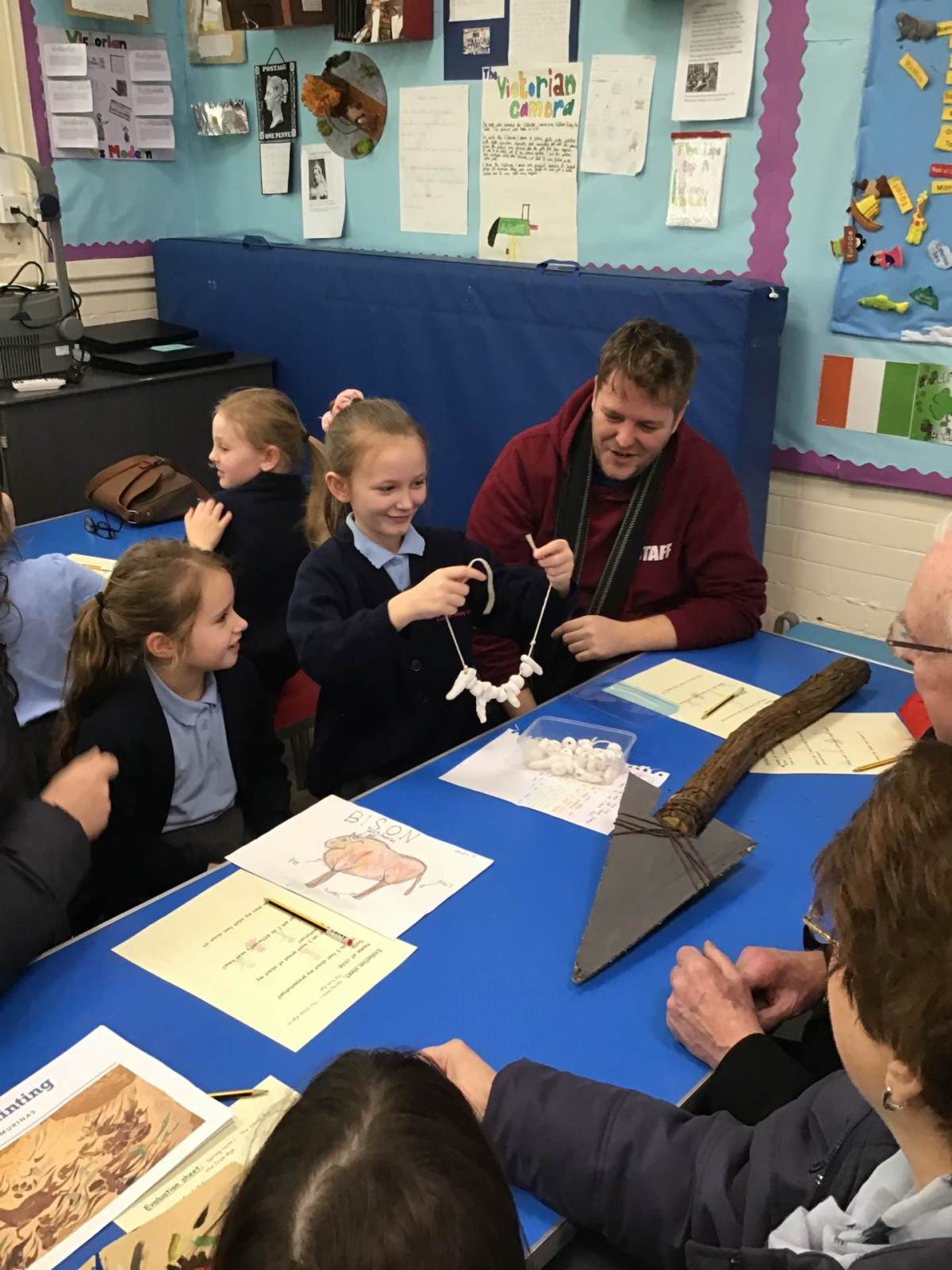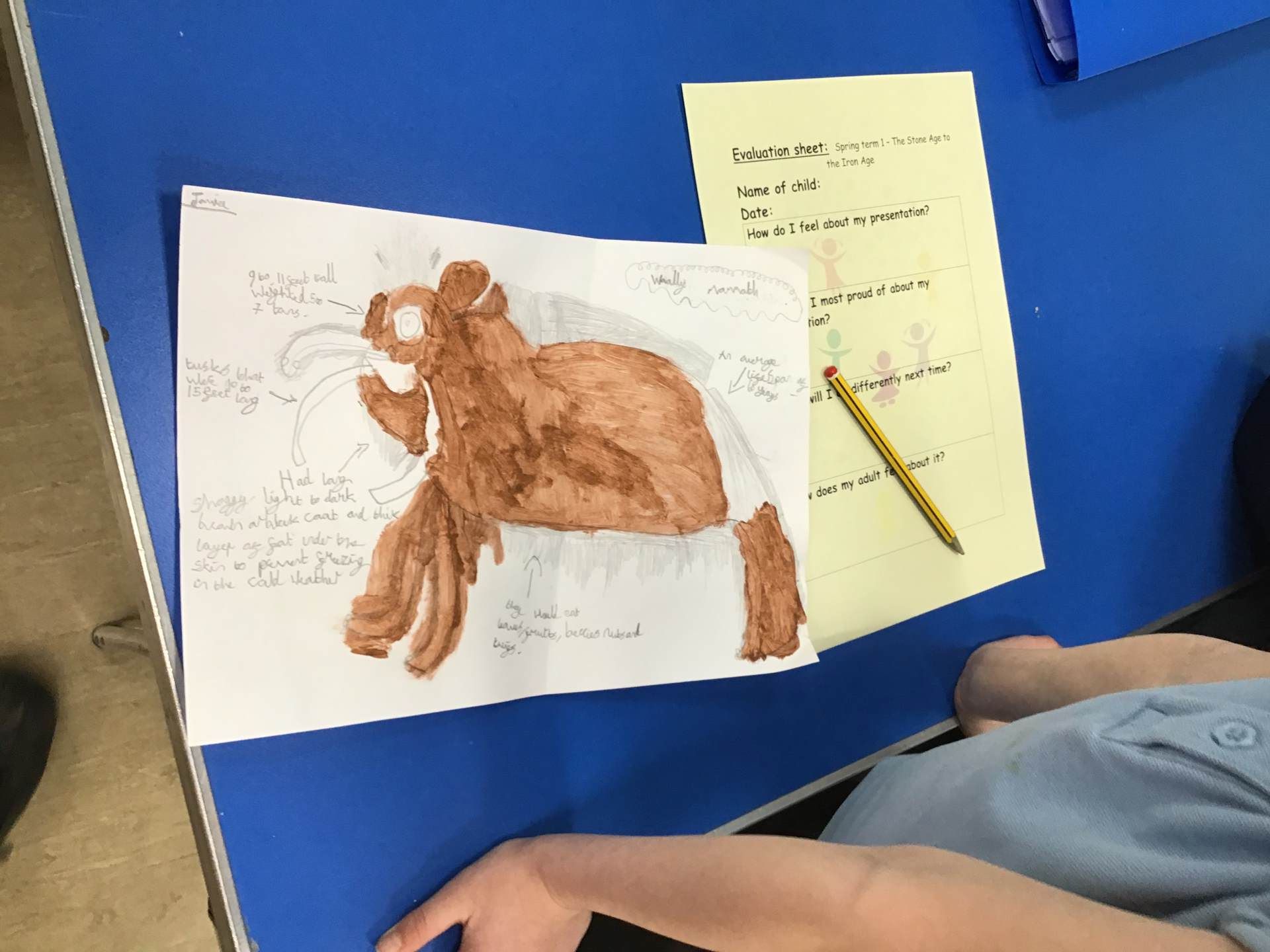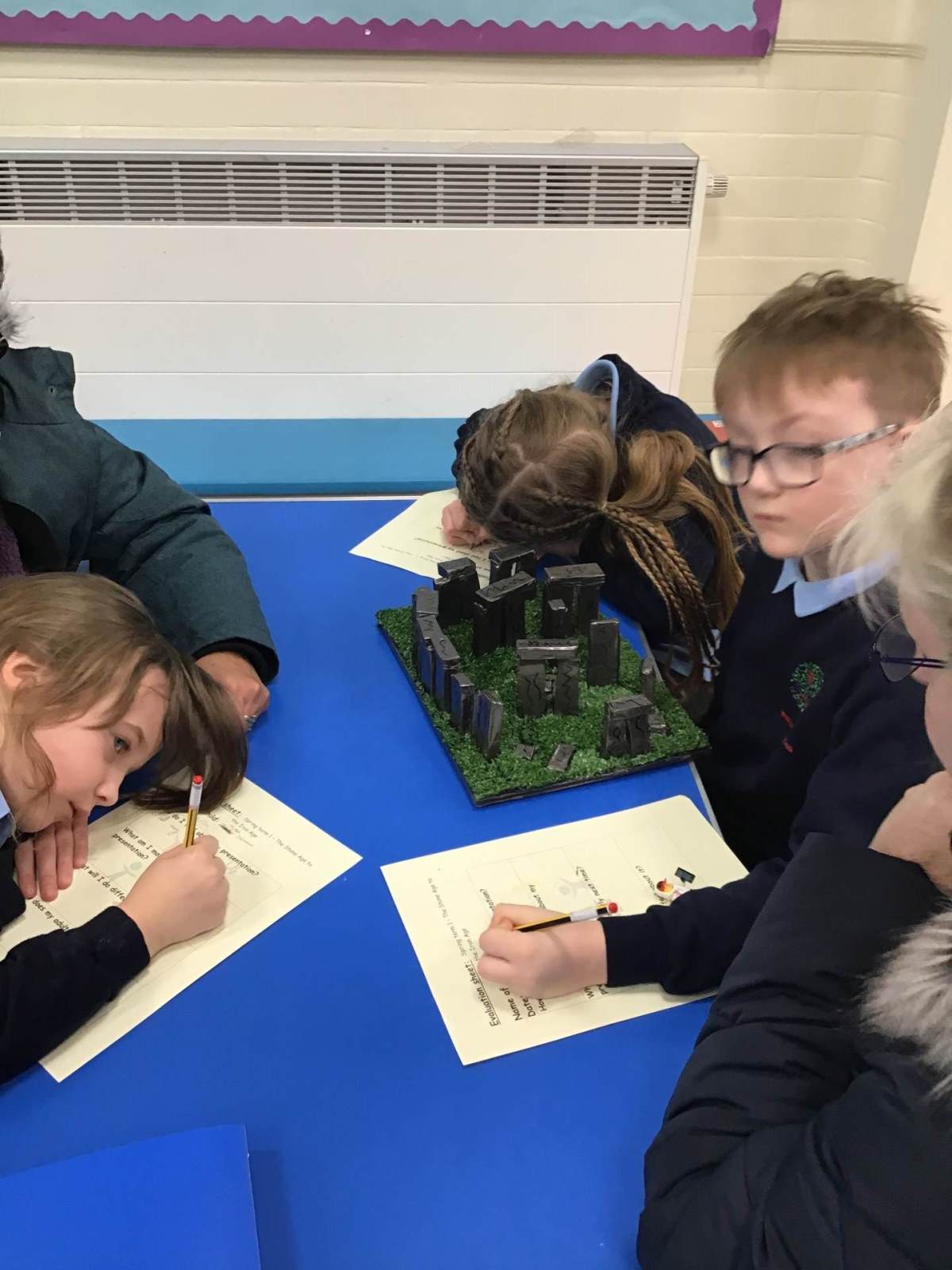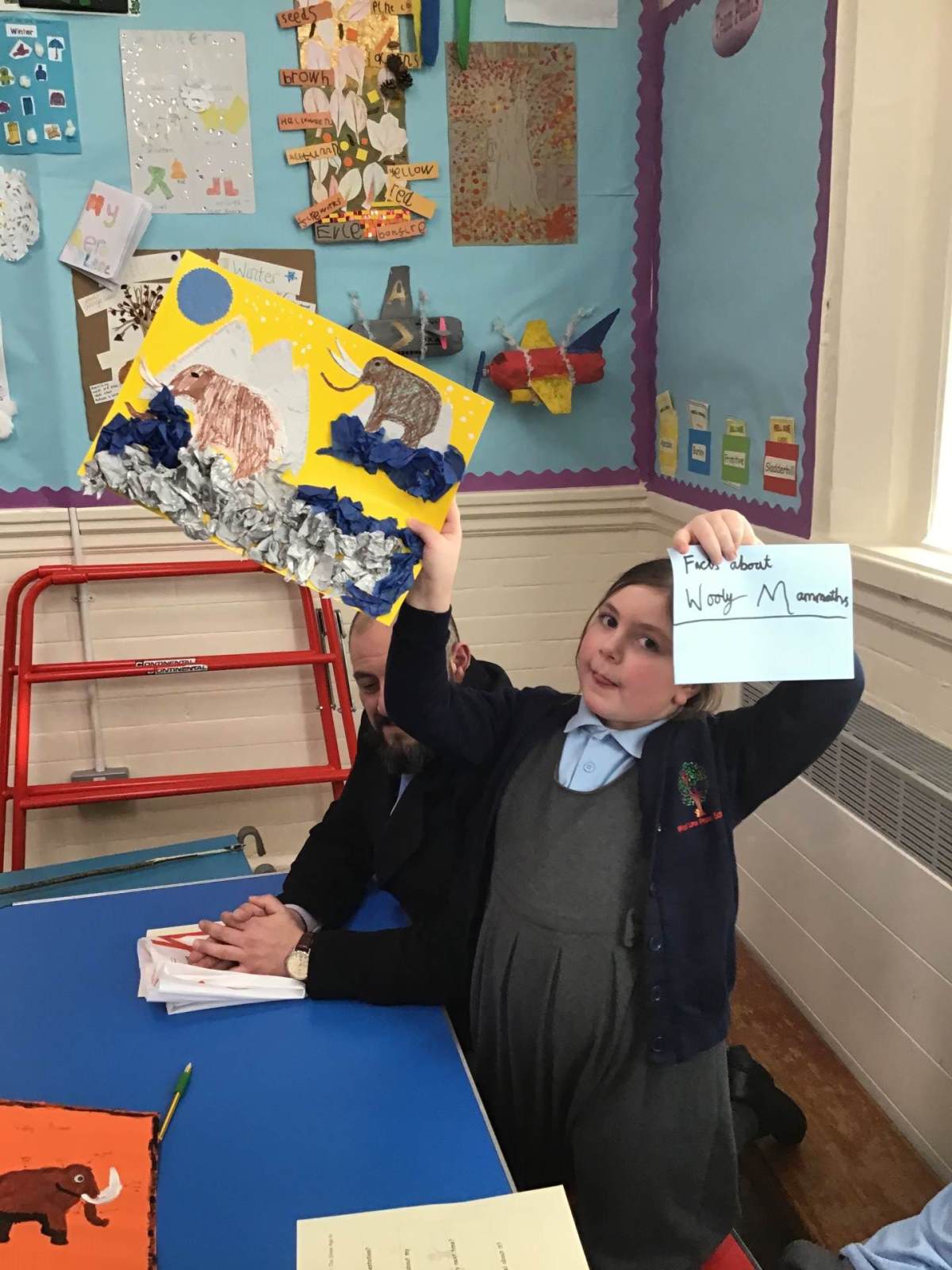 Making pancakes
Today we teamed up with Oaks class to make pancakes to celebrate Shrove Tuesday. Firstly, we learned all about the history of Pancake Day and why it is celebrated. We even made some Lenten promises. Next, we weighed 100 grams of flour, 300 millilitres of milk. Then, we whisked the flour and milk together with one egg. Mr Buckley then helped us to cook the batter and make some delicious pancakes. After that, we had a go at tossing pancakes and we were not very good at it but had fun. Finally, we ate the pancakes and wrote up a set of instructions - how to make pancakes.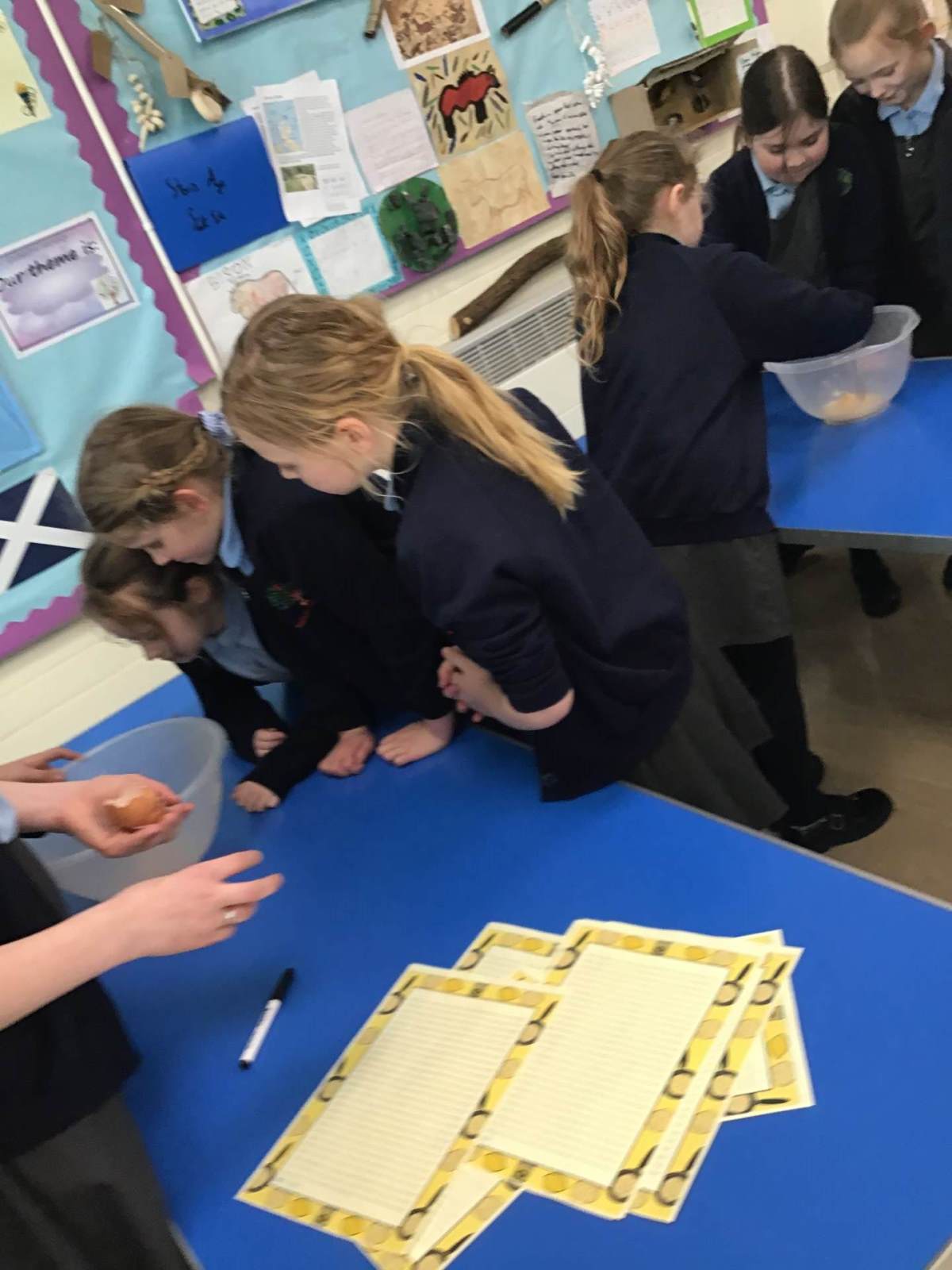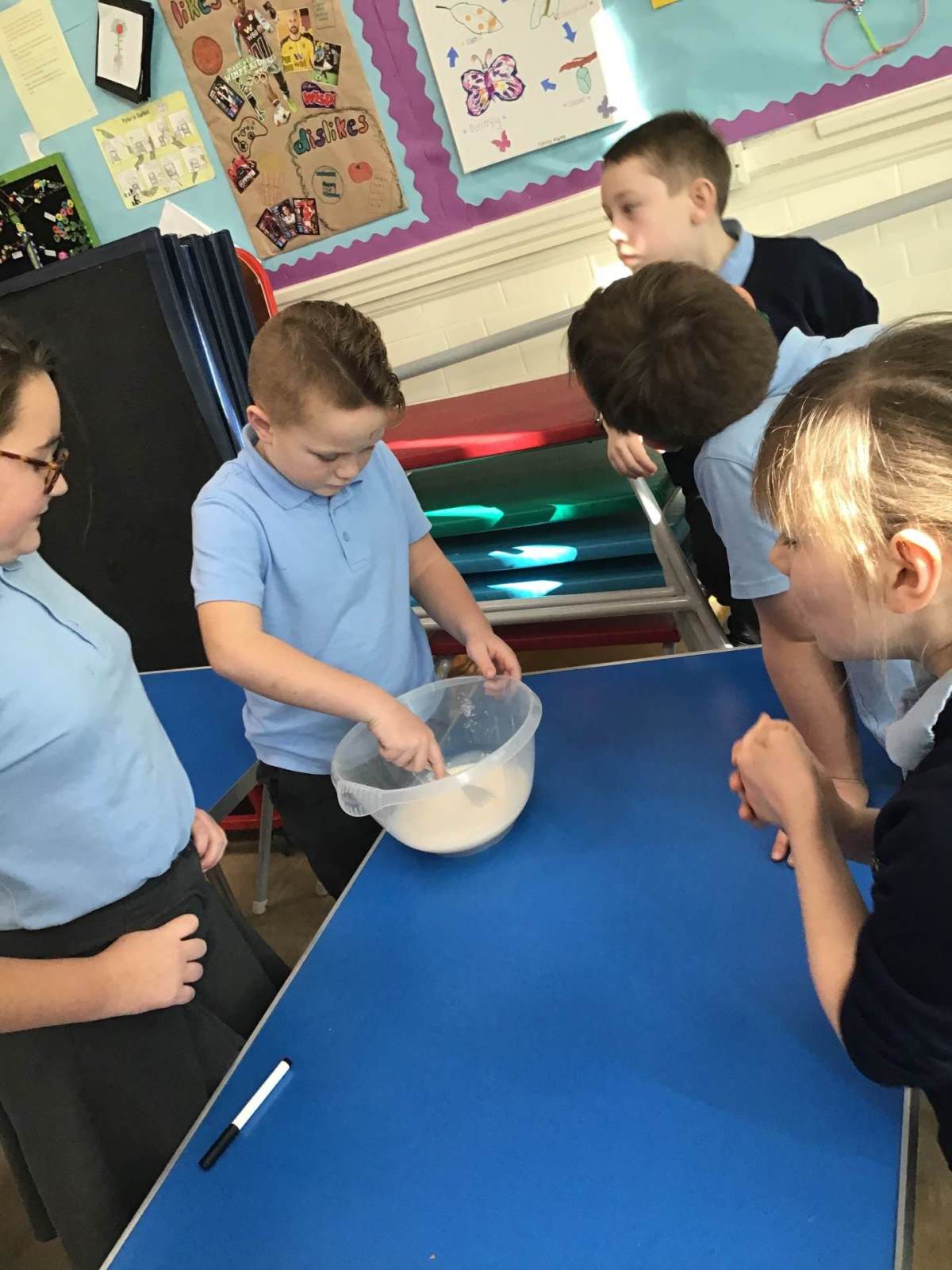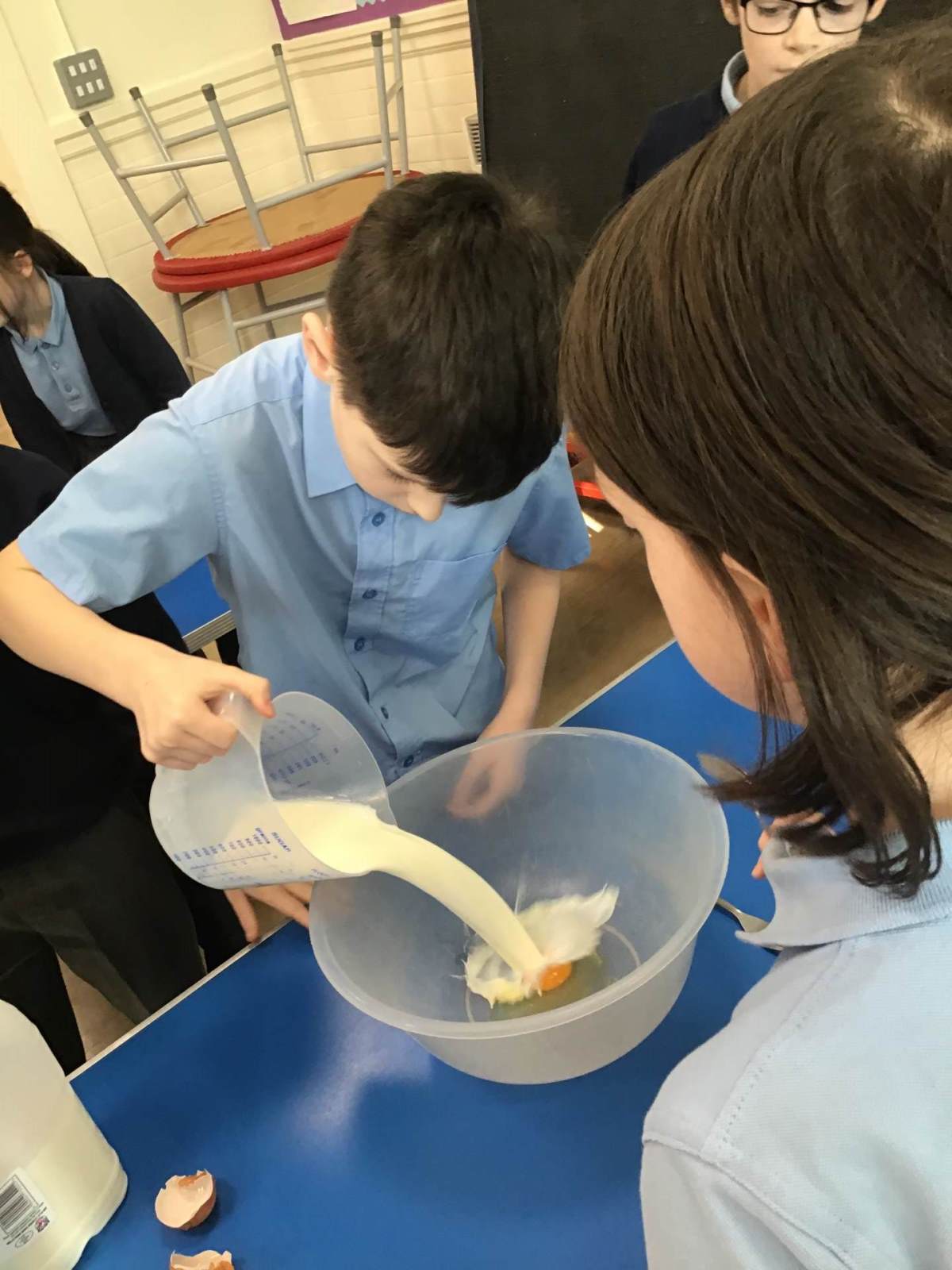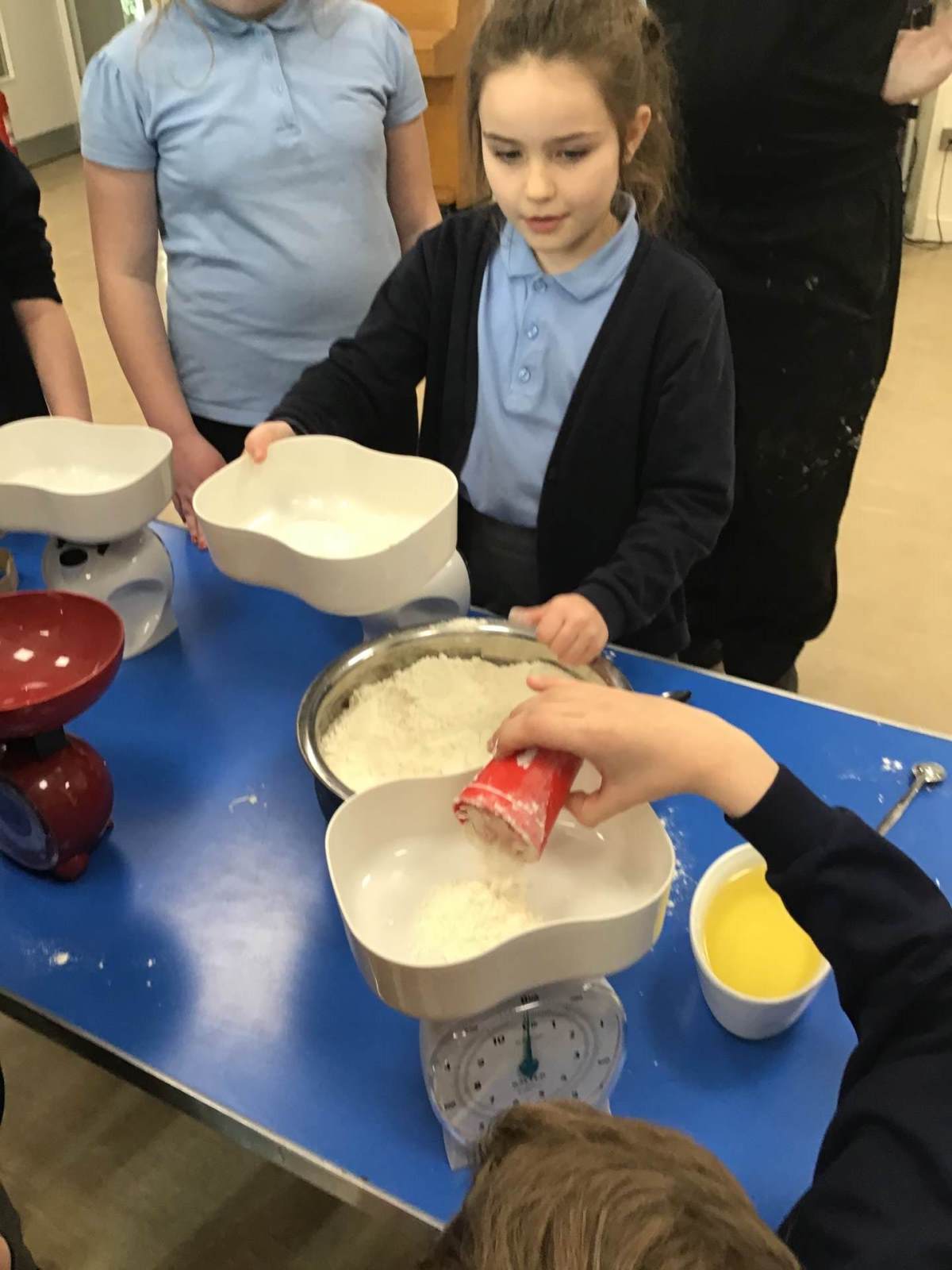 Take a look at us in our Valentine's Day assembly. We told the whole school the story of Saint Valentine and why and how Valentine's Day is celebrated around the world. We also read some poems and sung a song with actions.
All you need is love!
L is for the way you look at me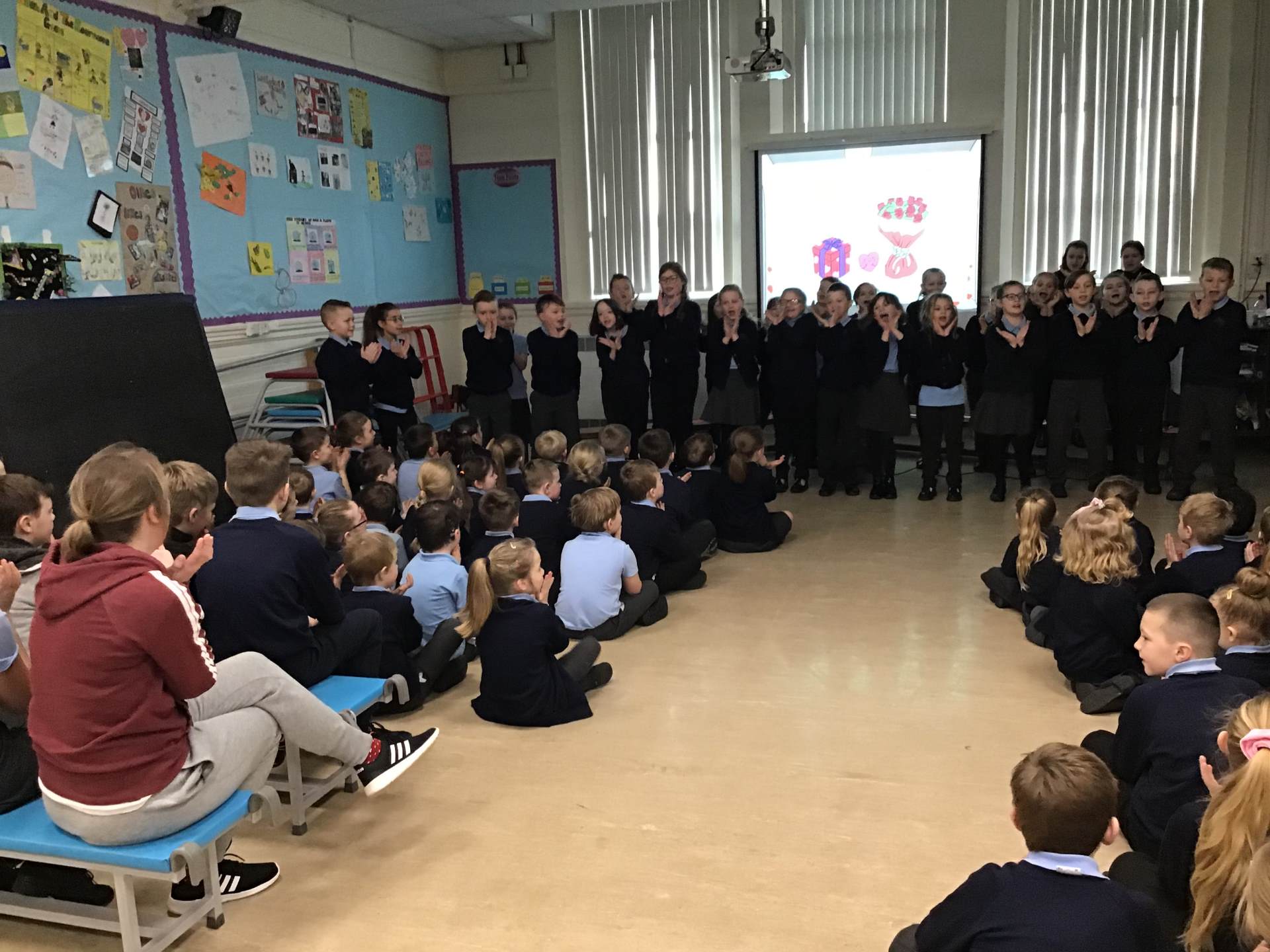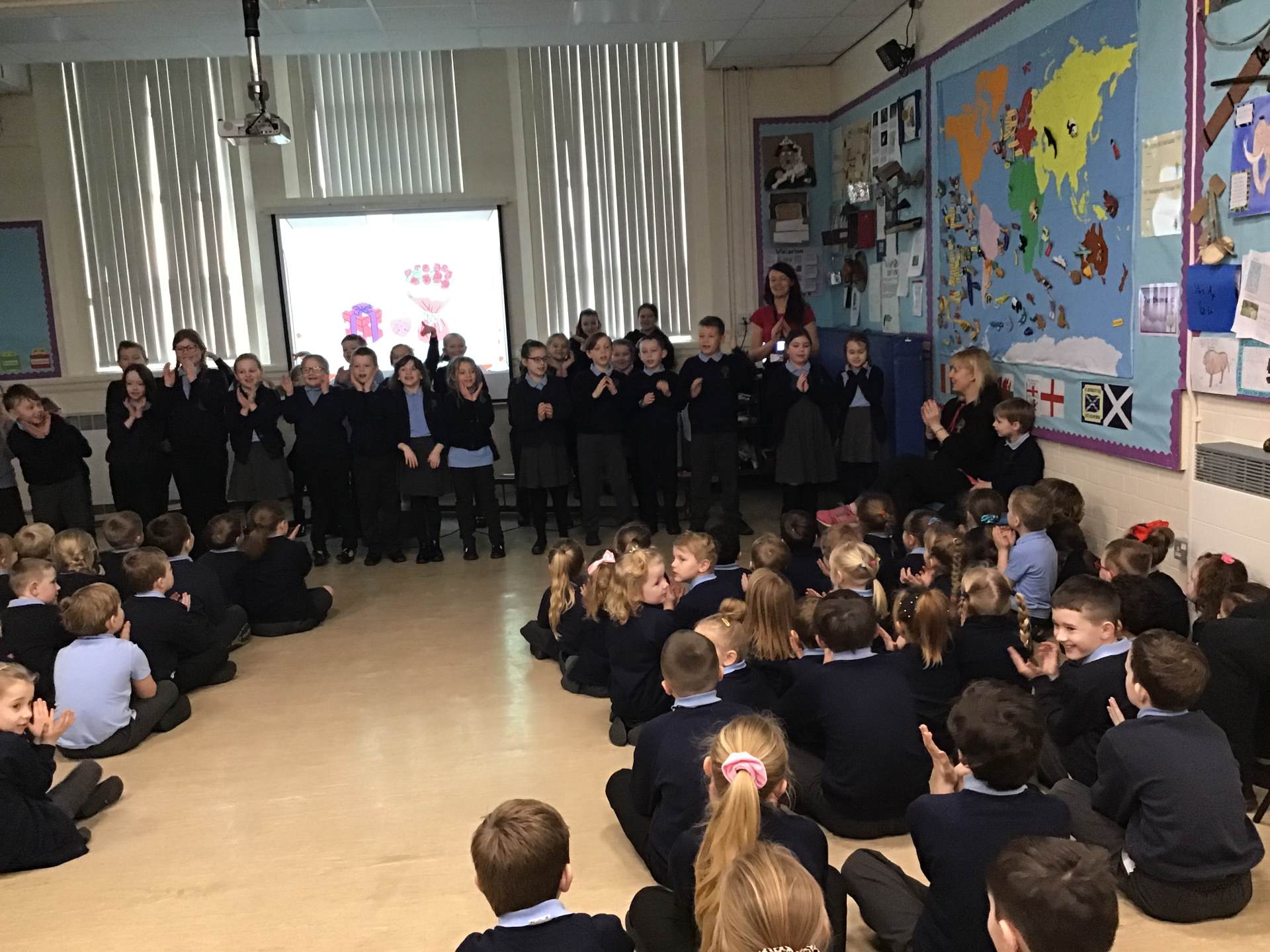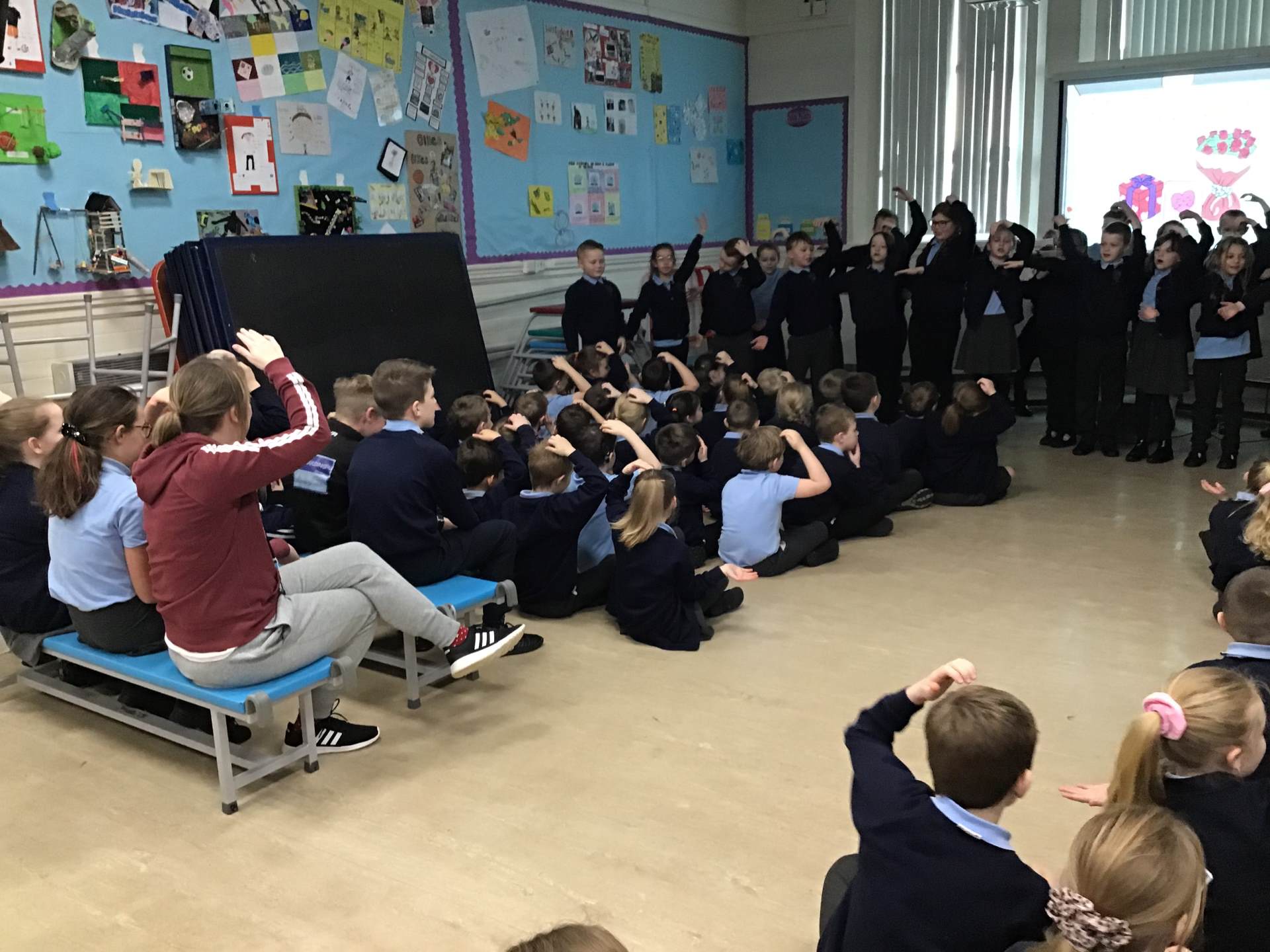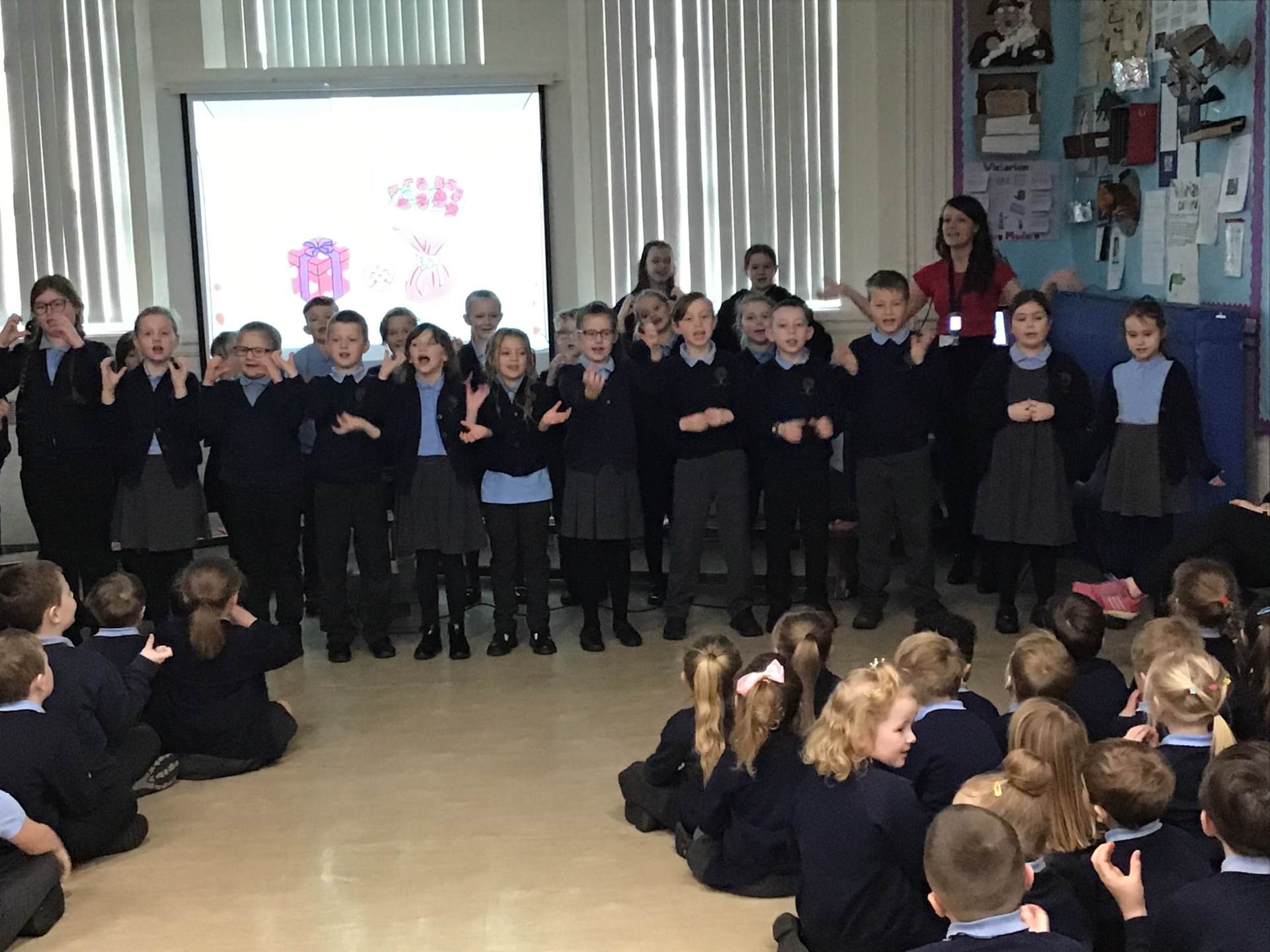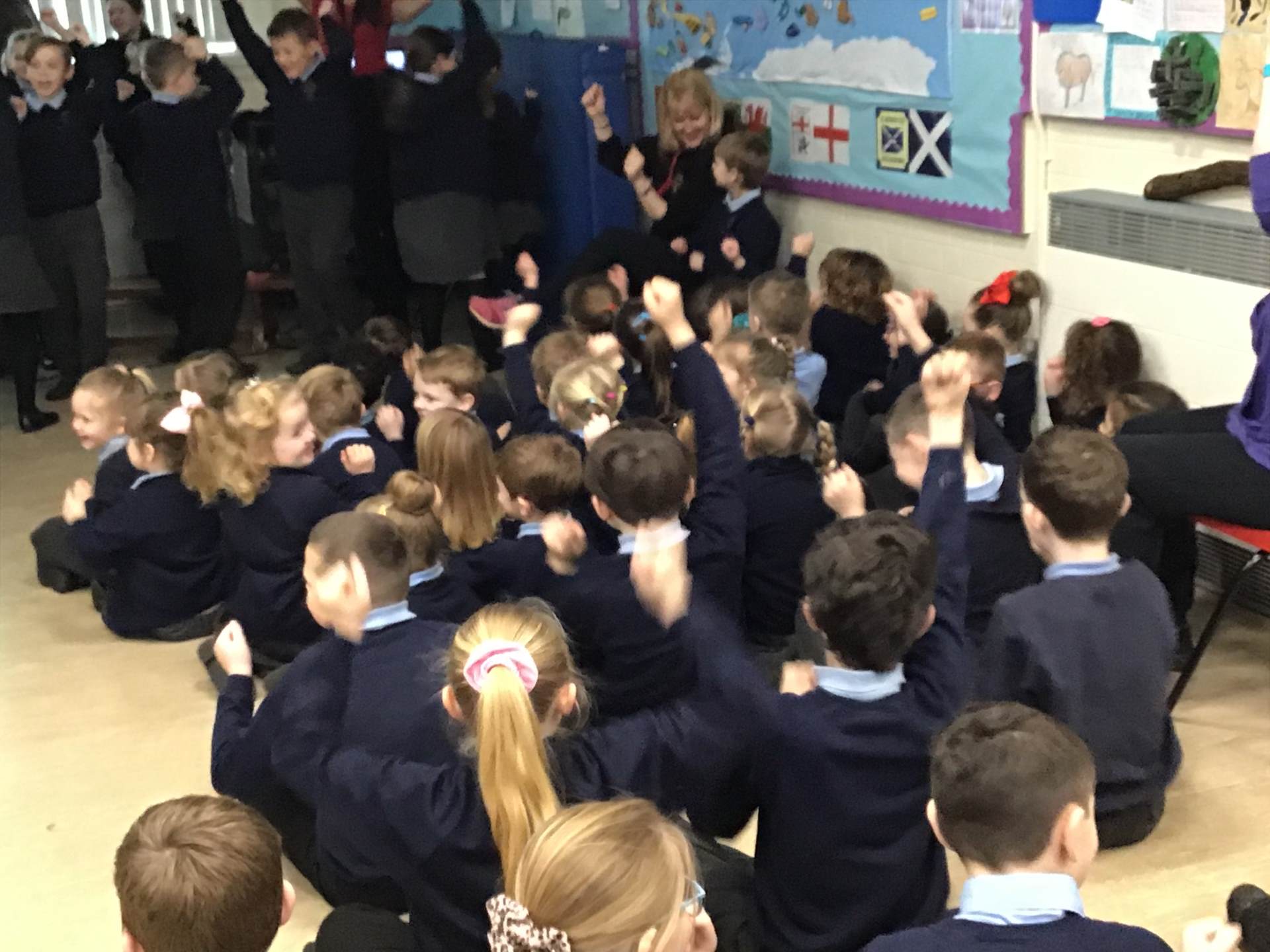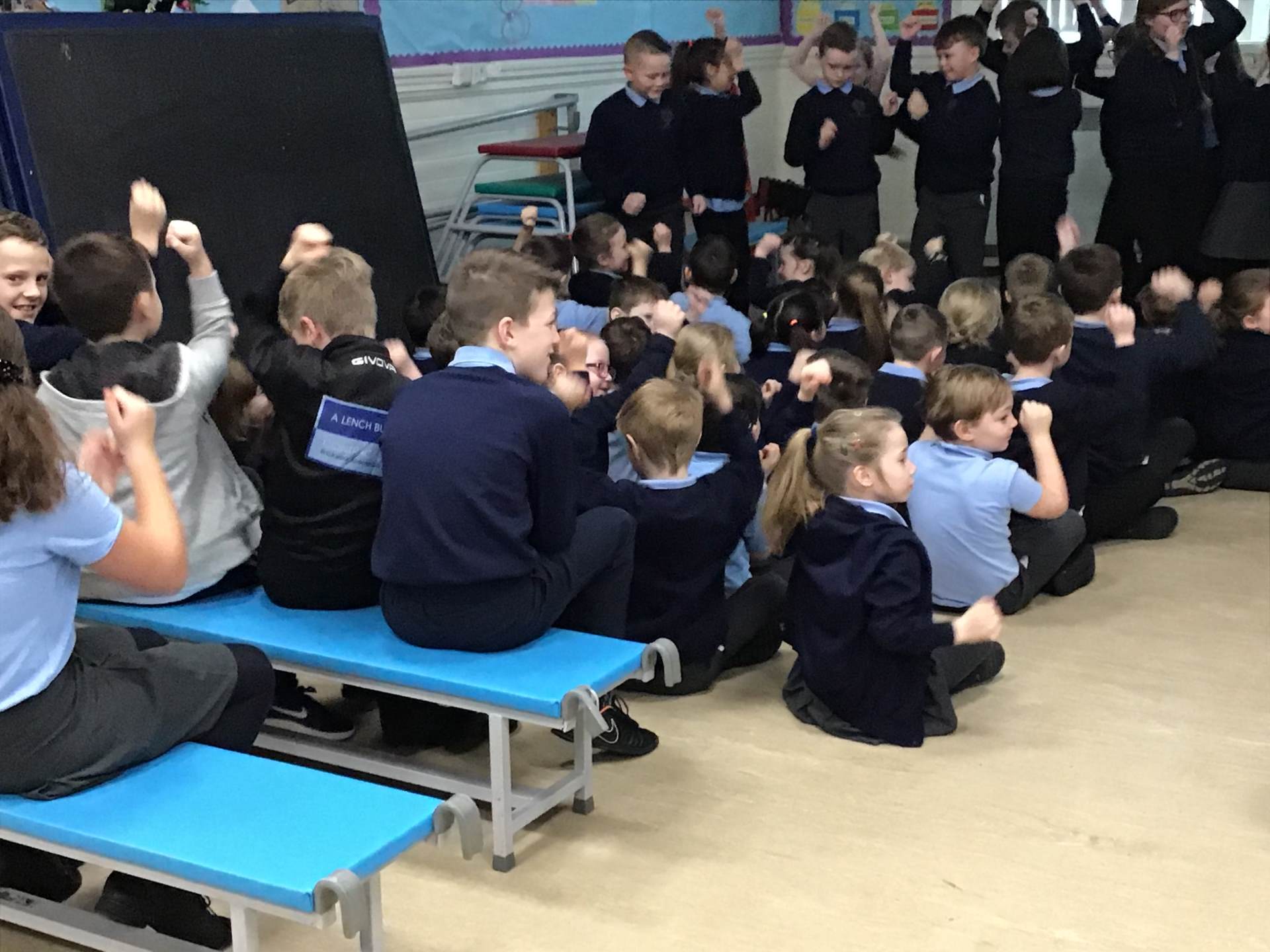 Here we are investigating rocks as rocks is our Science topic for Spring Term 1. We had to complete the following investigations:
1. measure and record the size of the rock in centimeters using a ruler
2. weigh and record the weight of the rock in kilograms using scales
3. scratch the rock to investigate if it is hard or soft (if it is soft pieces will come away from the stone when scratching)
4. hold the rock to investigate whether it feels liht or heavy then put the rock into water to investigate whether the rock has a high or low density
5. put the rock in water then weigh again and compare these results with the original weight results to see if the rock is permeable or non permeable.
We had lots of fun investigating a variety of rocks such as fools gold, quartzite, pumice, flint, slate and rocks collected from the school grounds.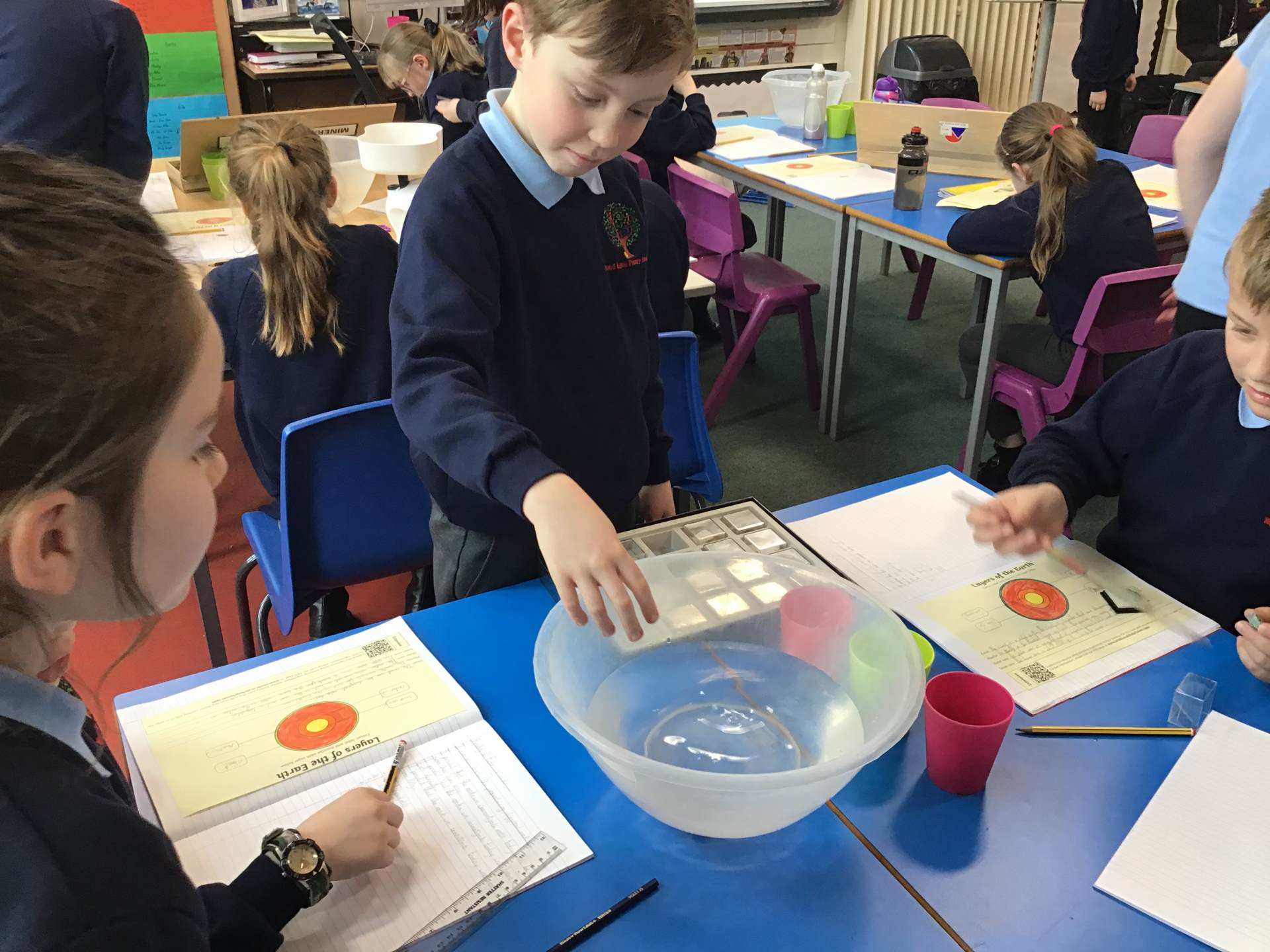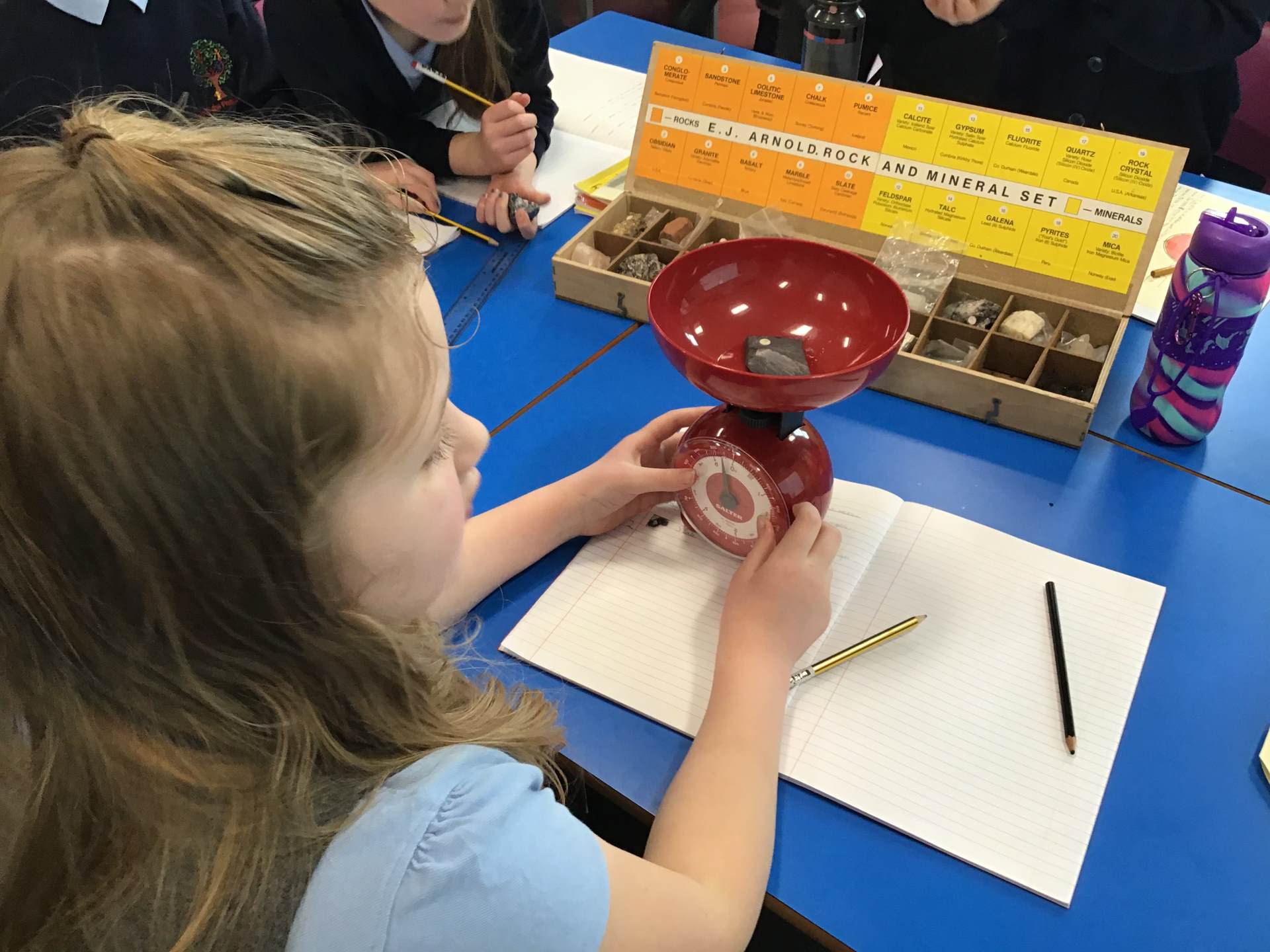 World Book Day 2020
Here we are, dressed up as our favourite characters from poems, such as, what the Ladybird heard, the Owl and the Pussycat, the Singing Mermaid, Disney Princesses and Minecraft. We had a marvelous day, learning all about World Book Day and Poetry, in particular acrostic poetry and we even wrote our own acrostic poems all about World Book Day. Our poems are on display in our library.
Learn to read and read to learn!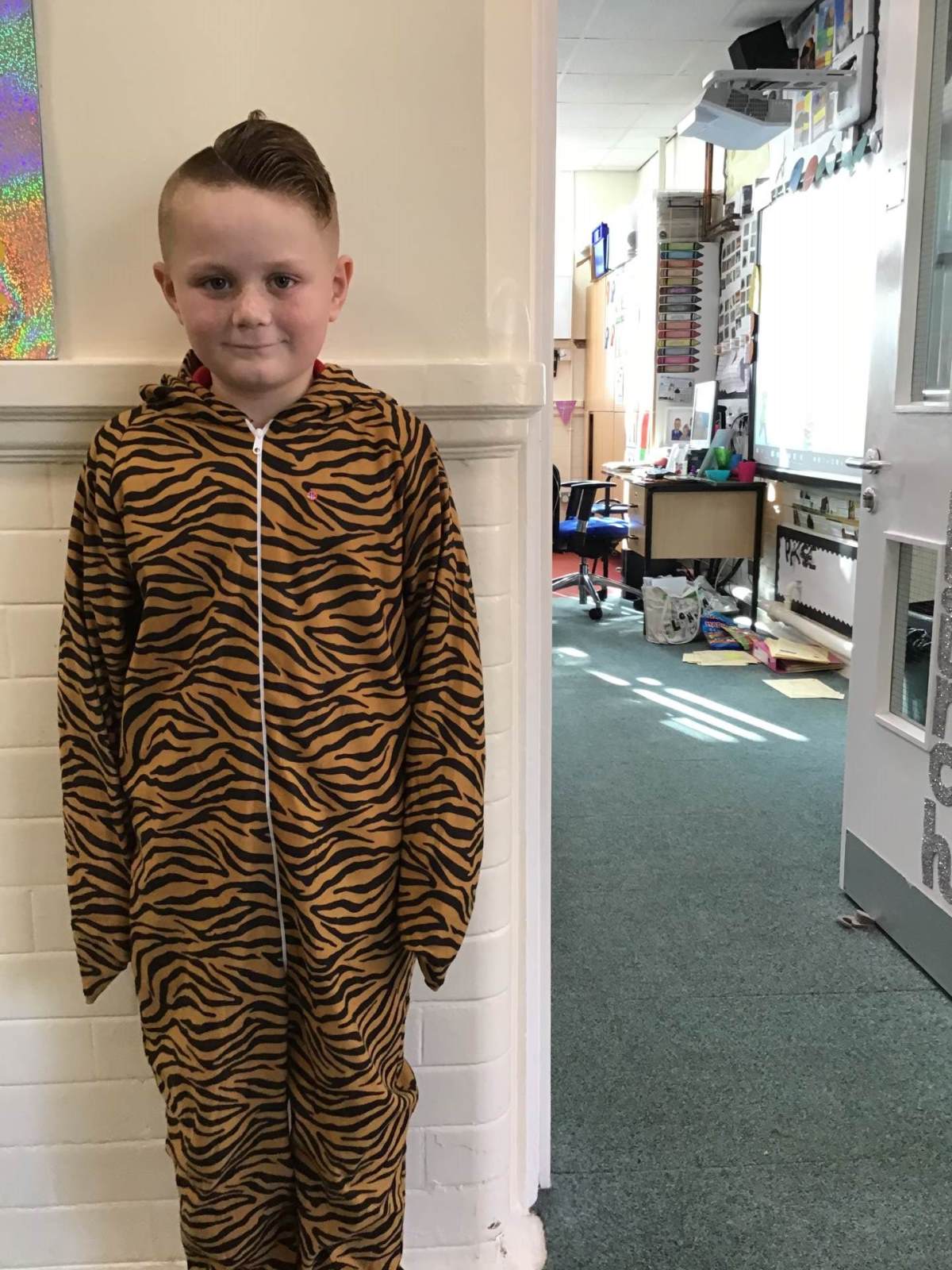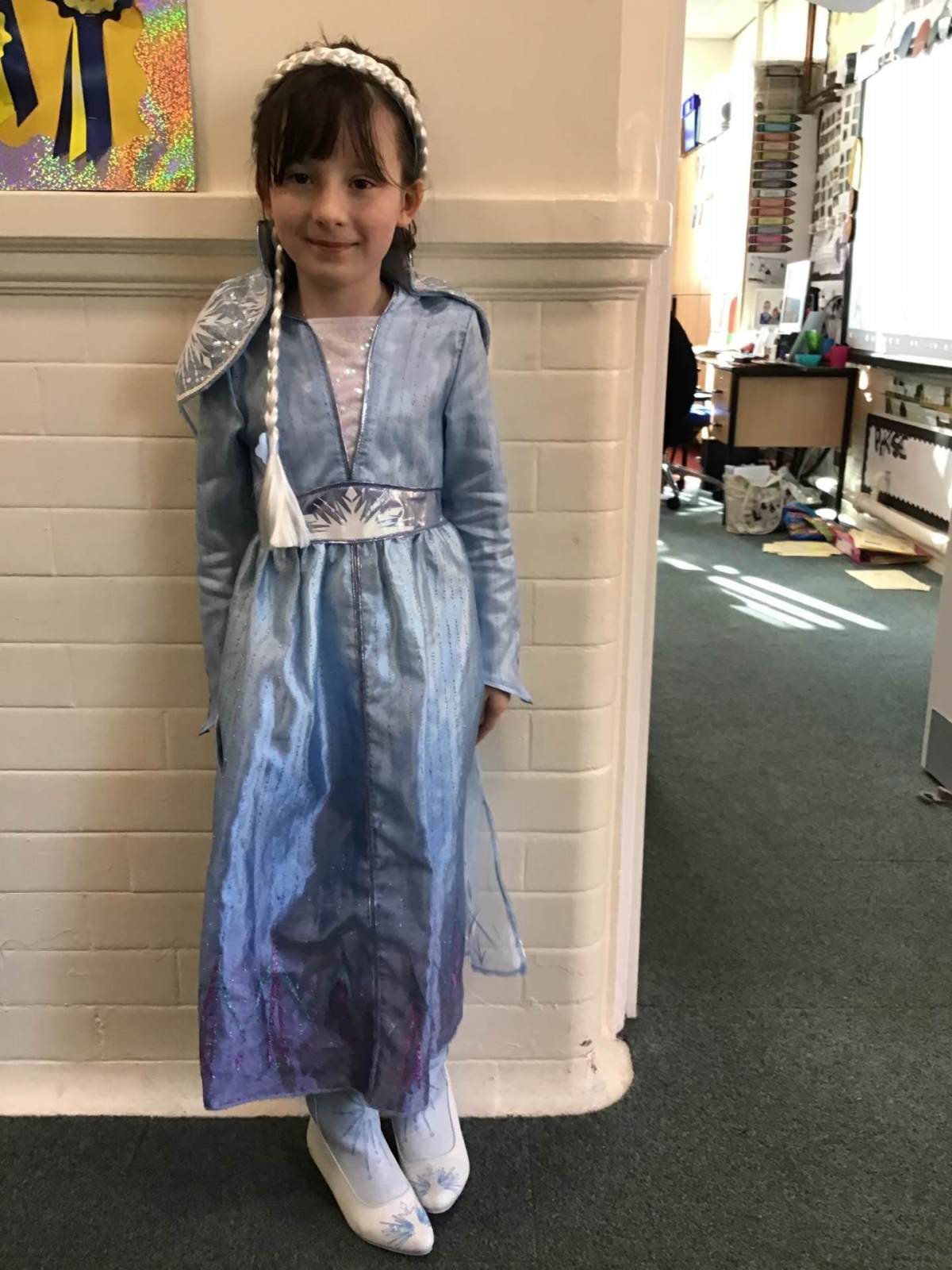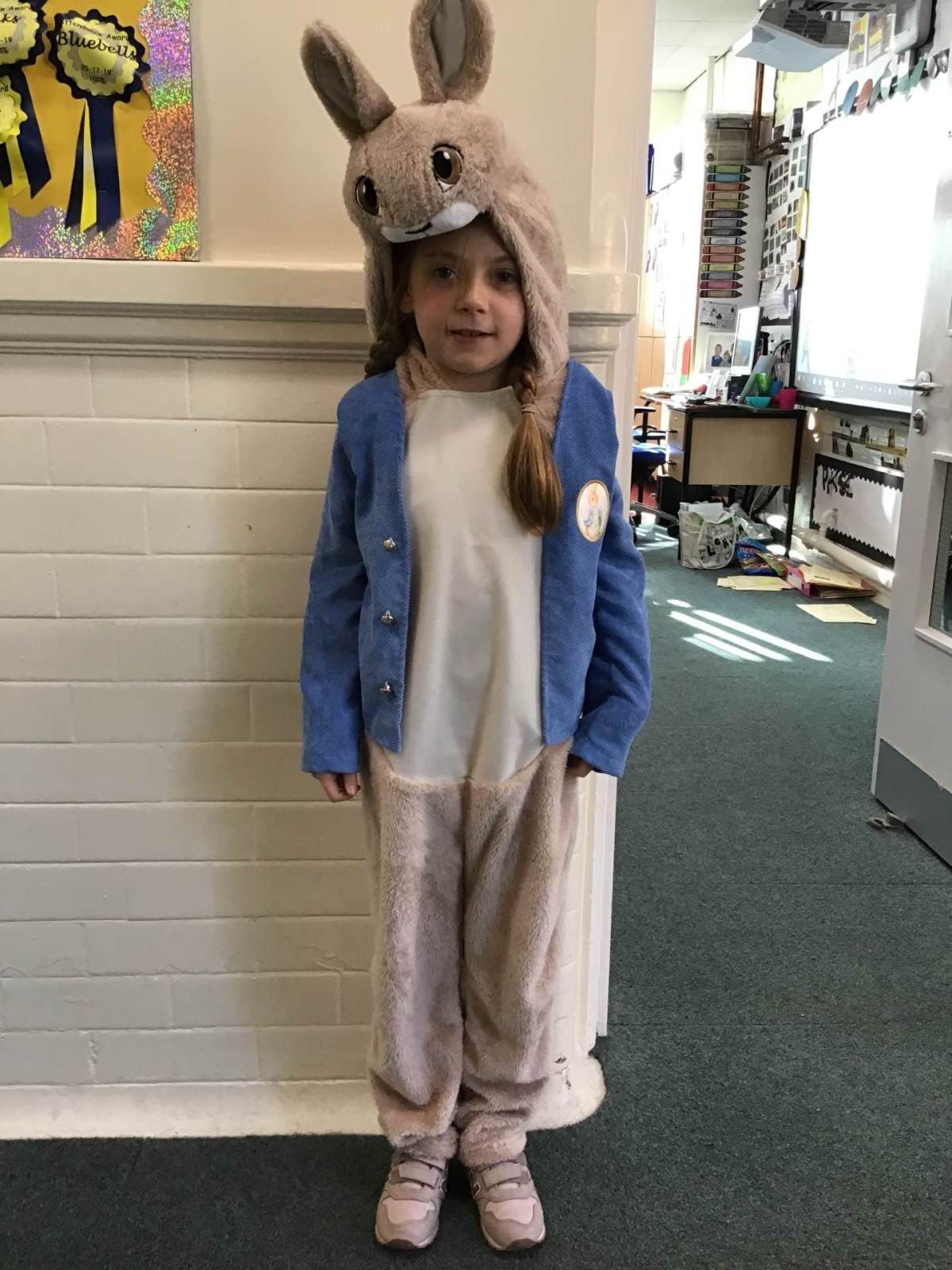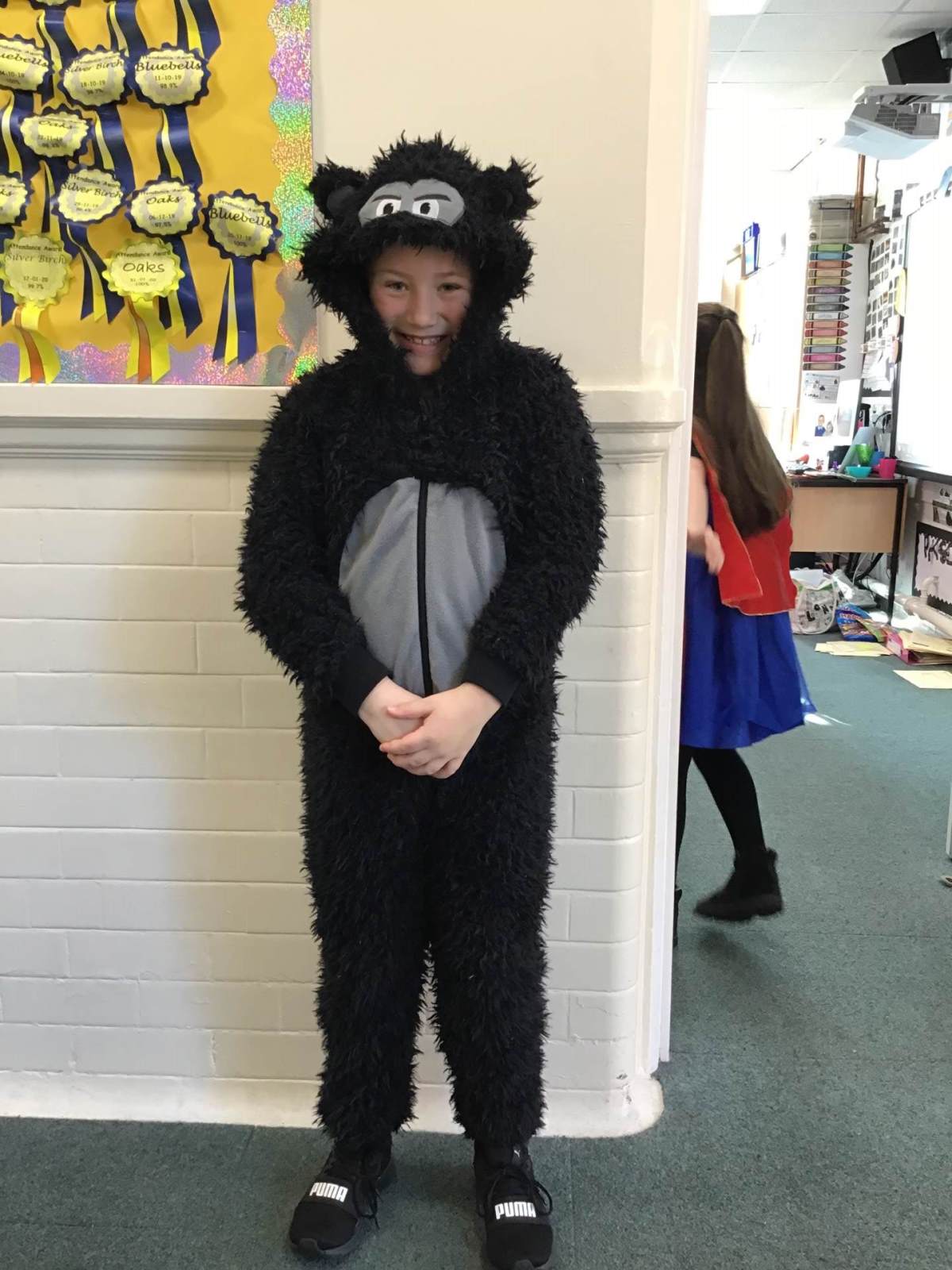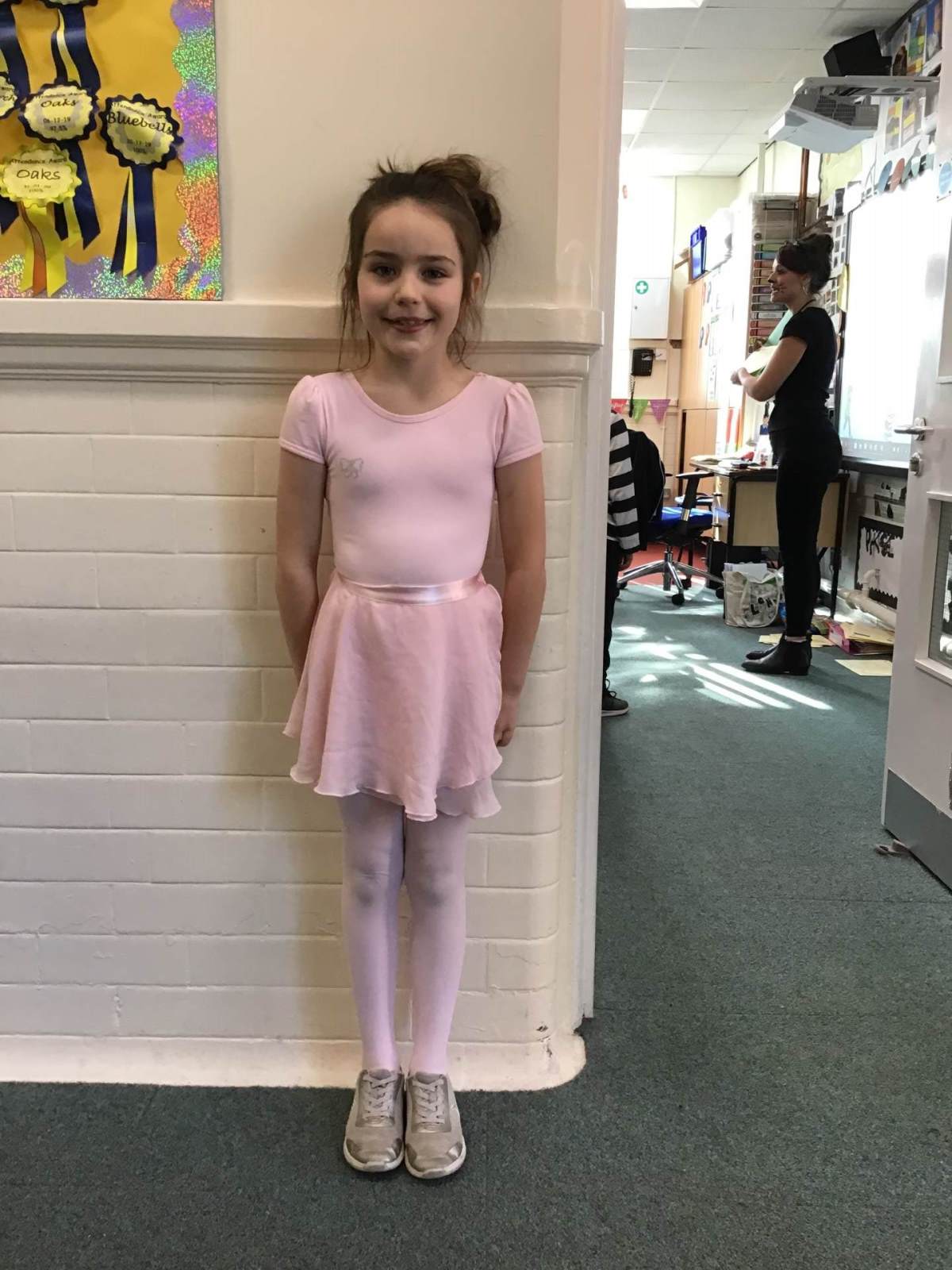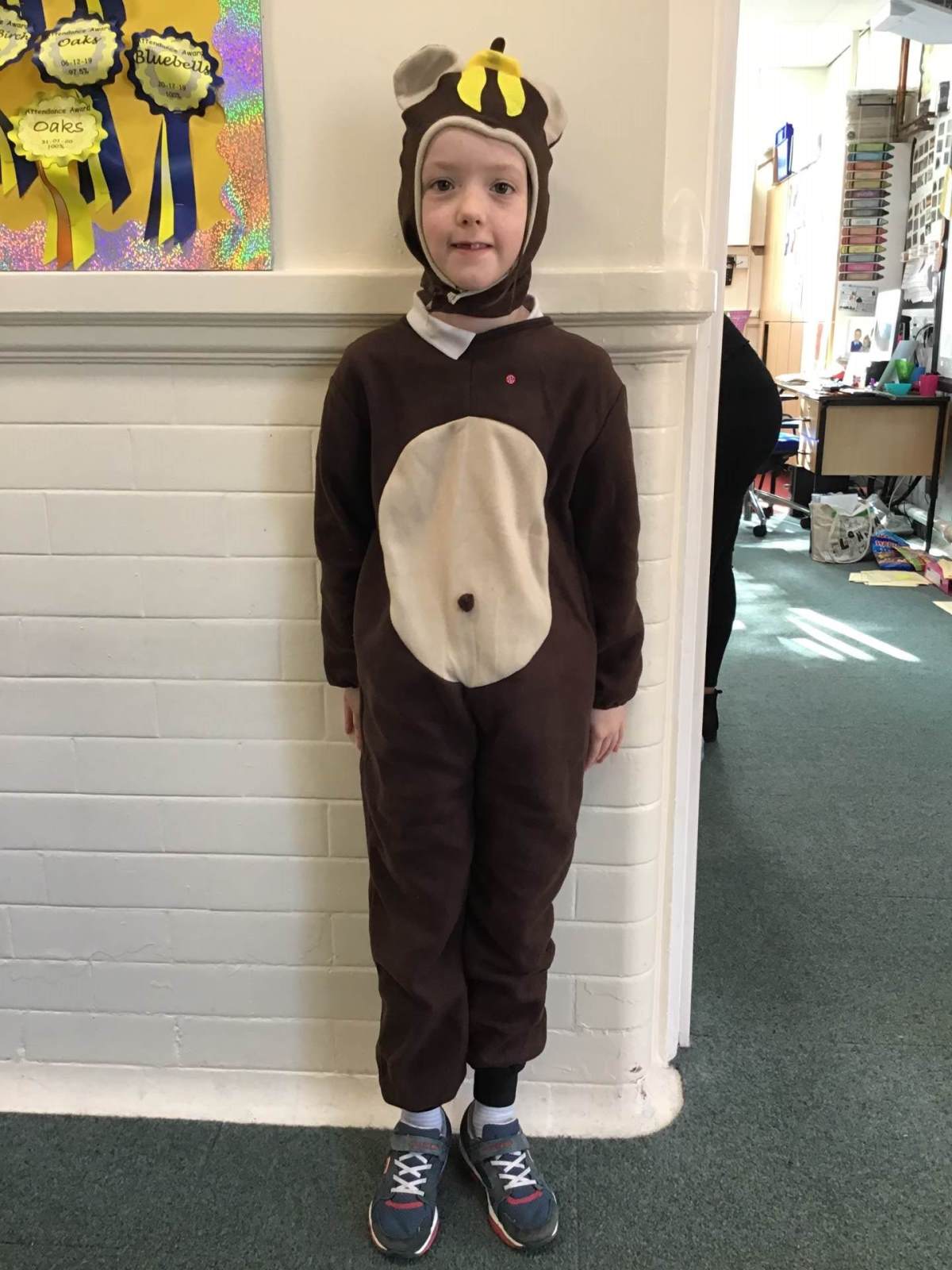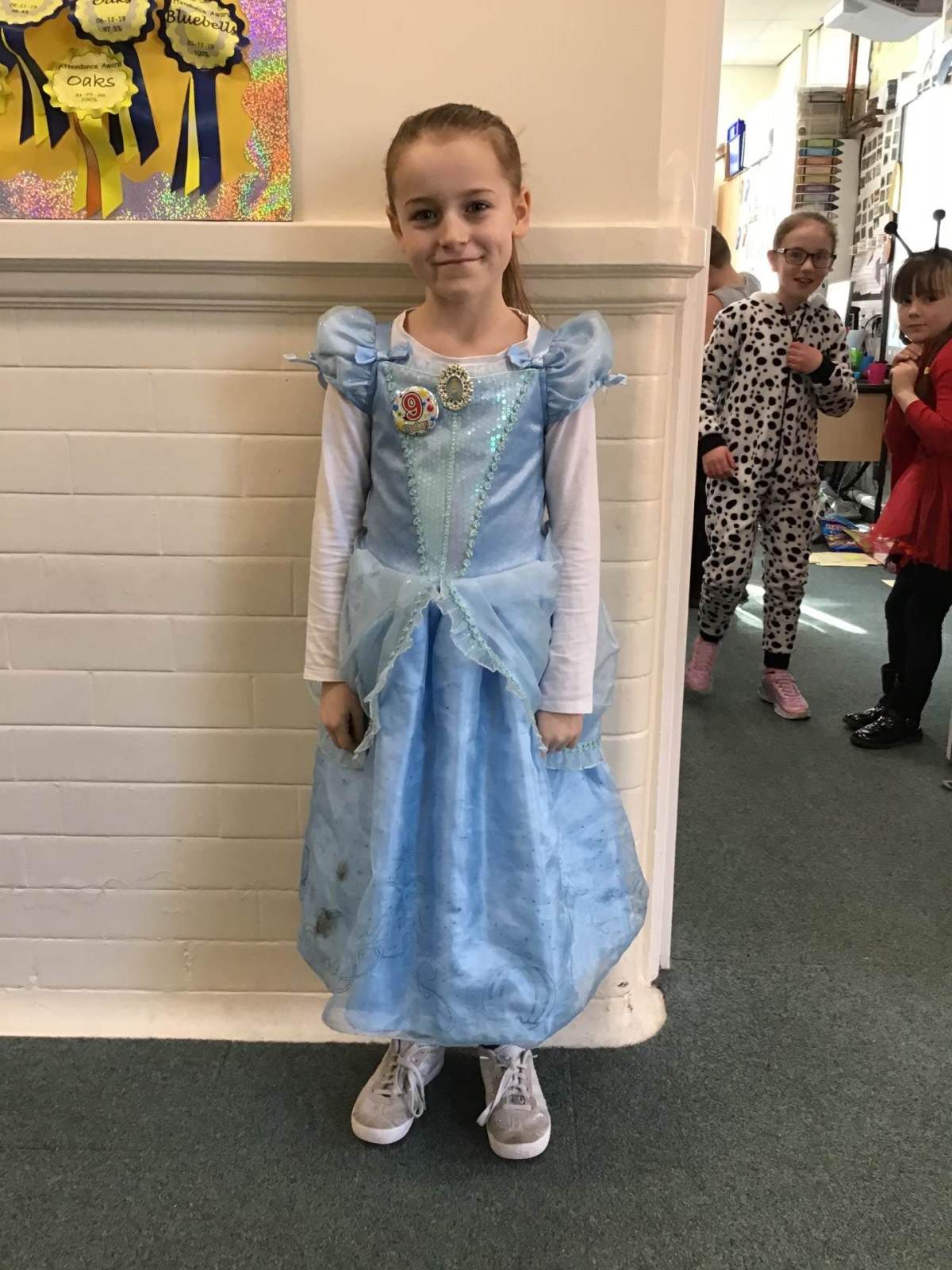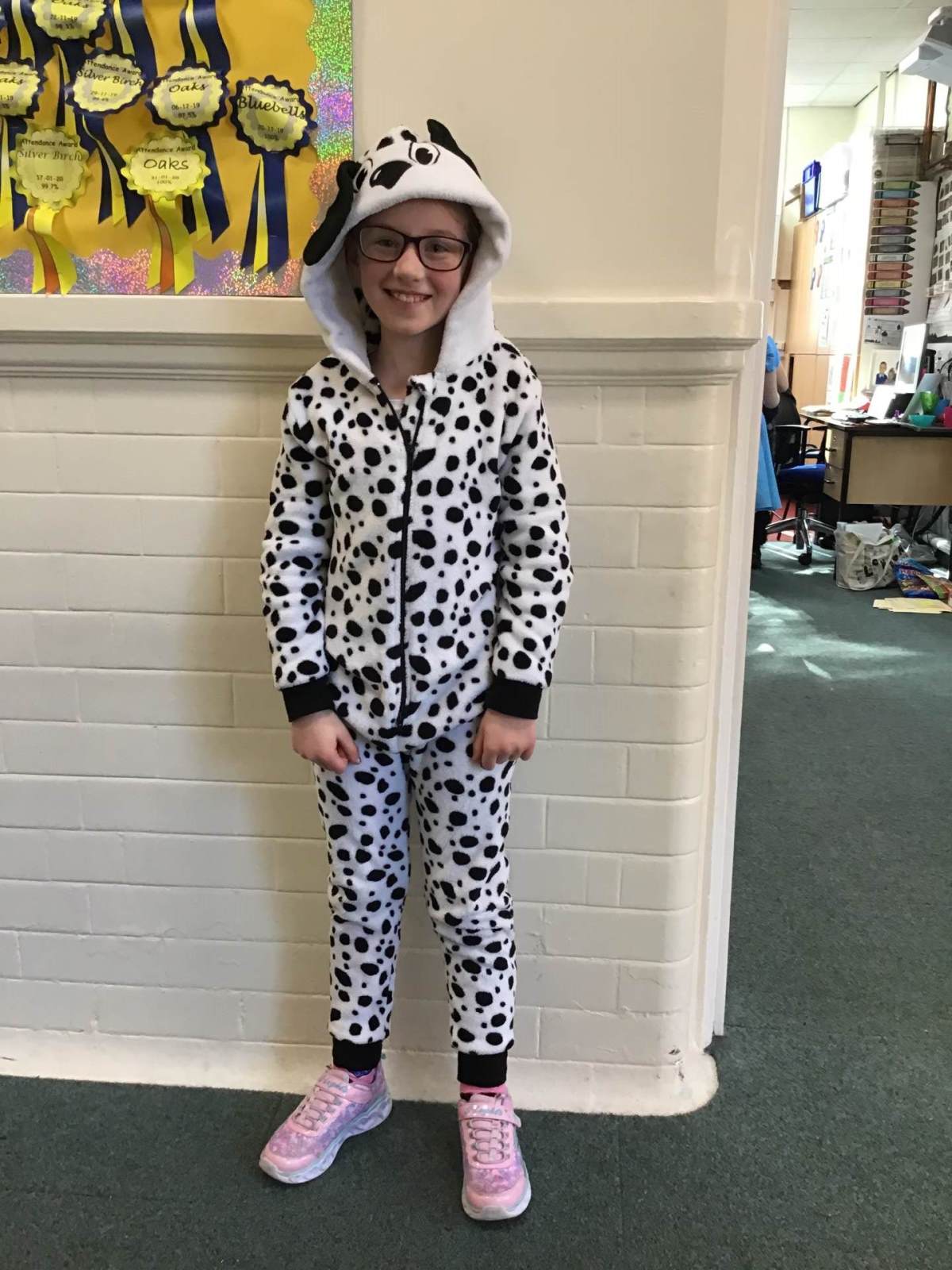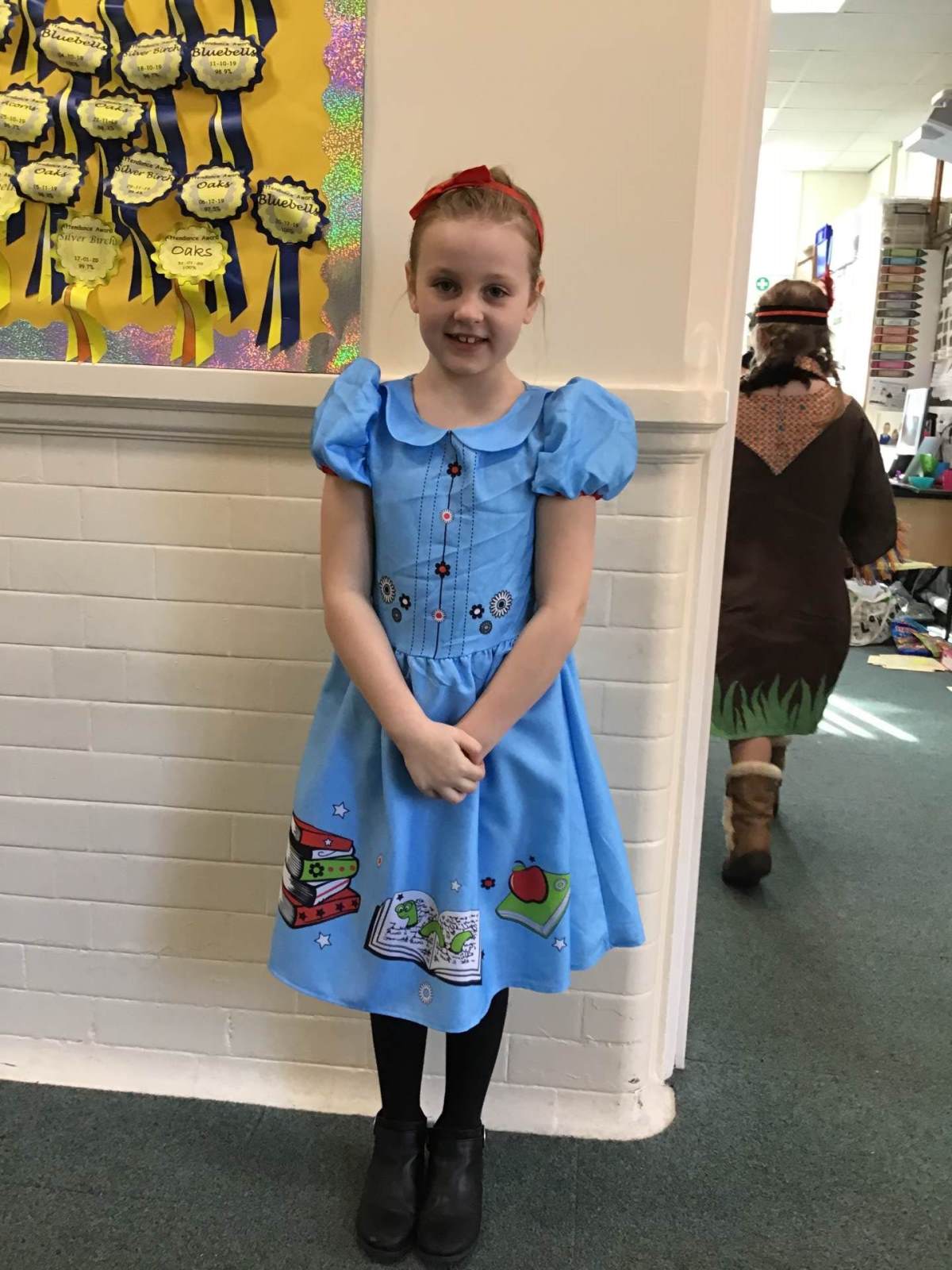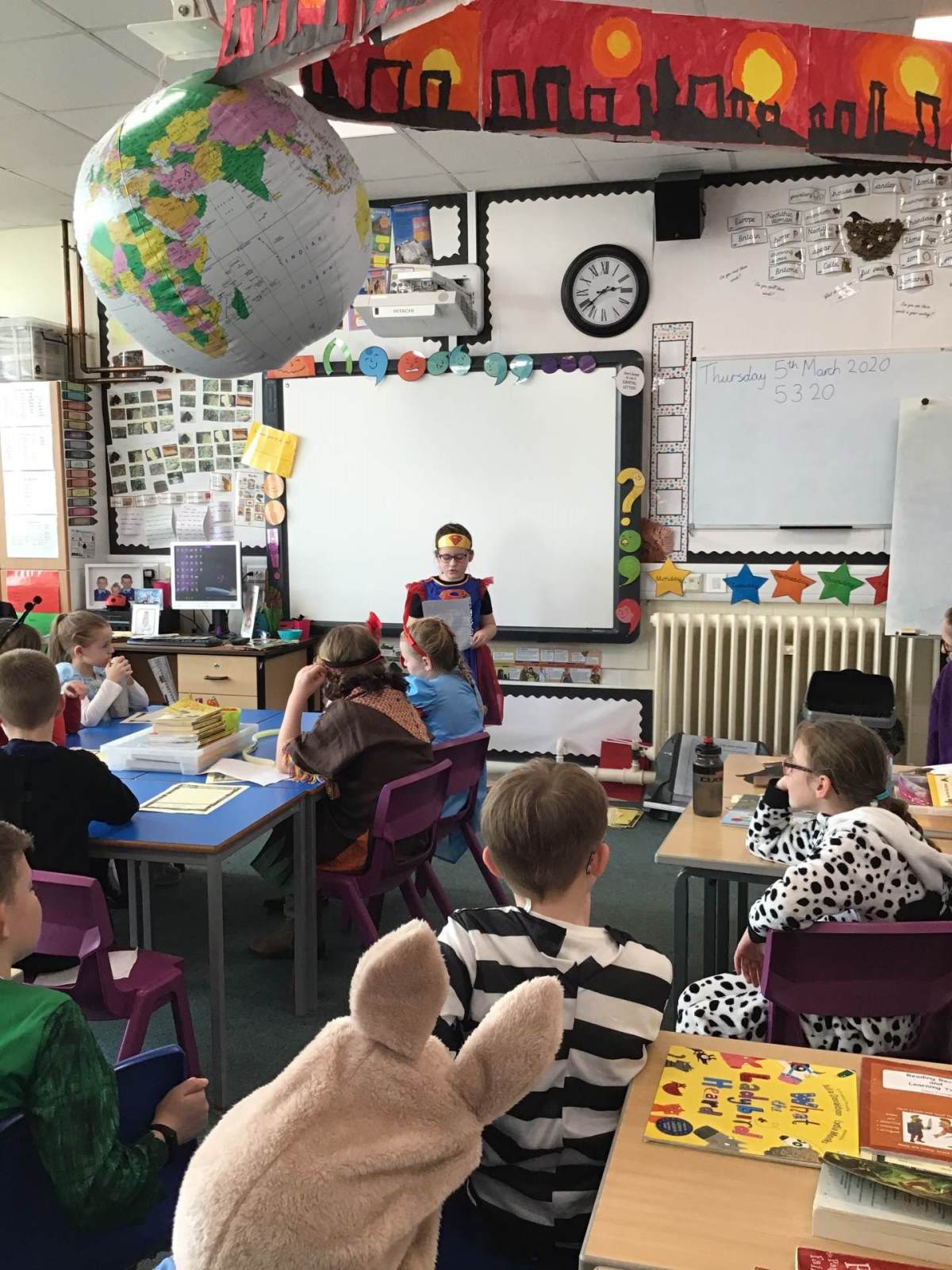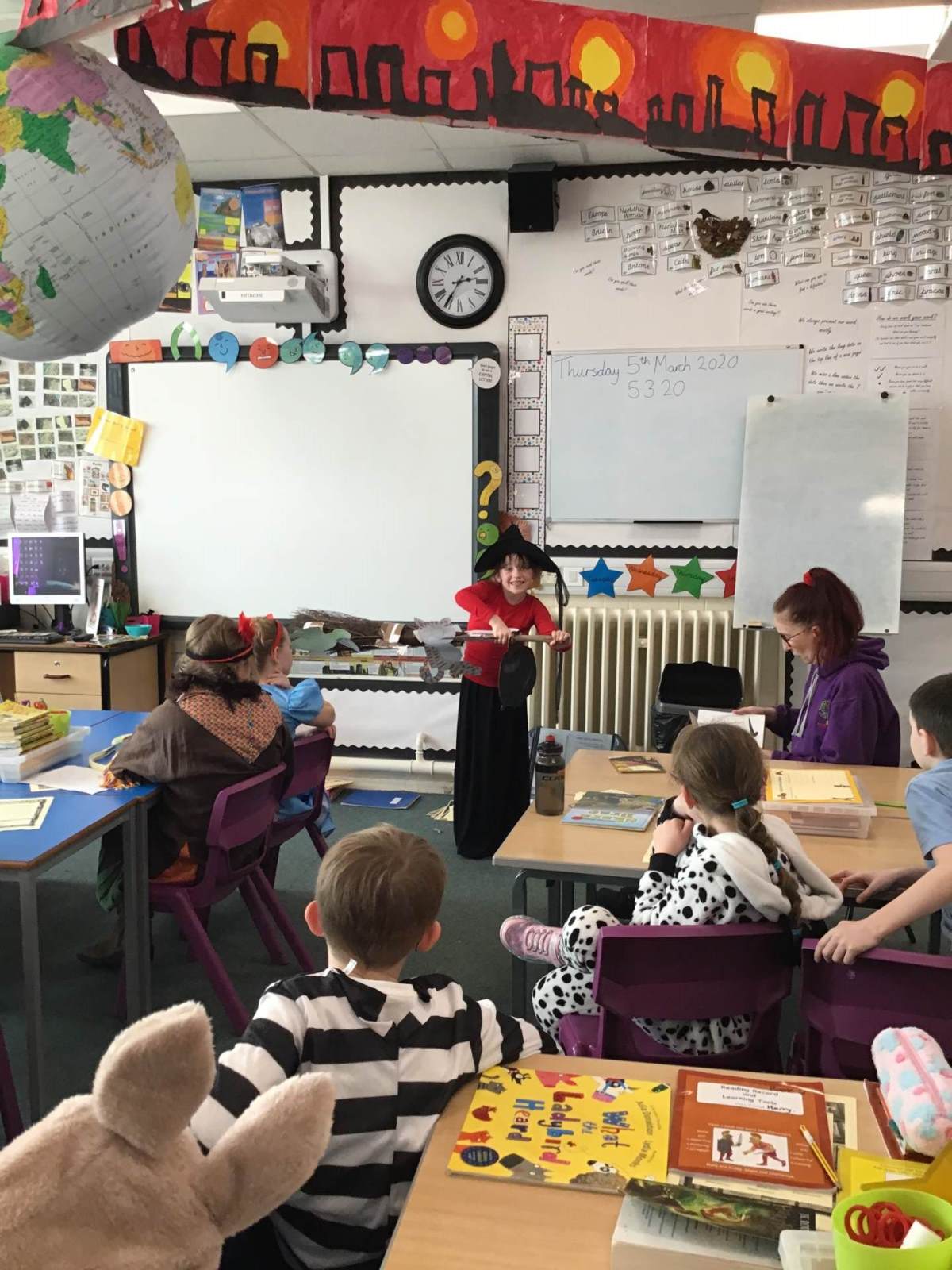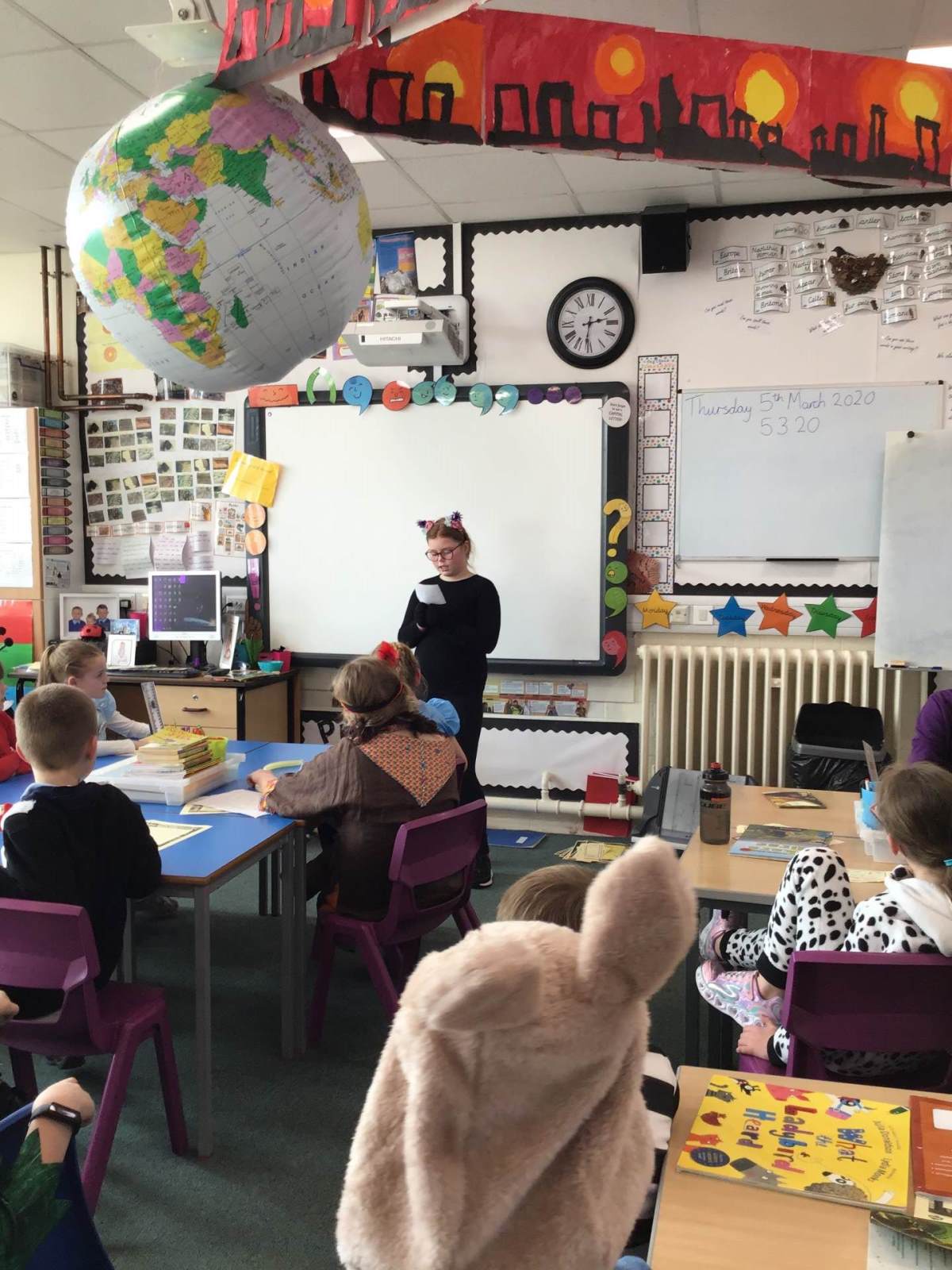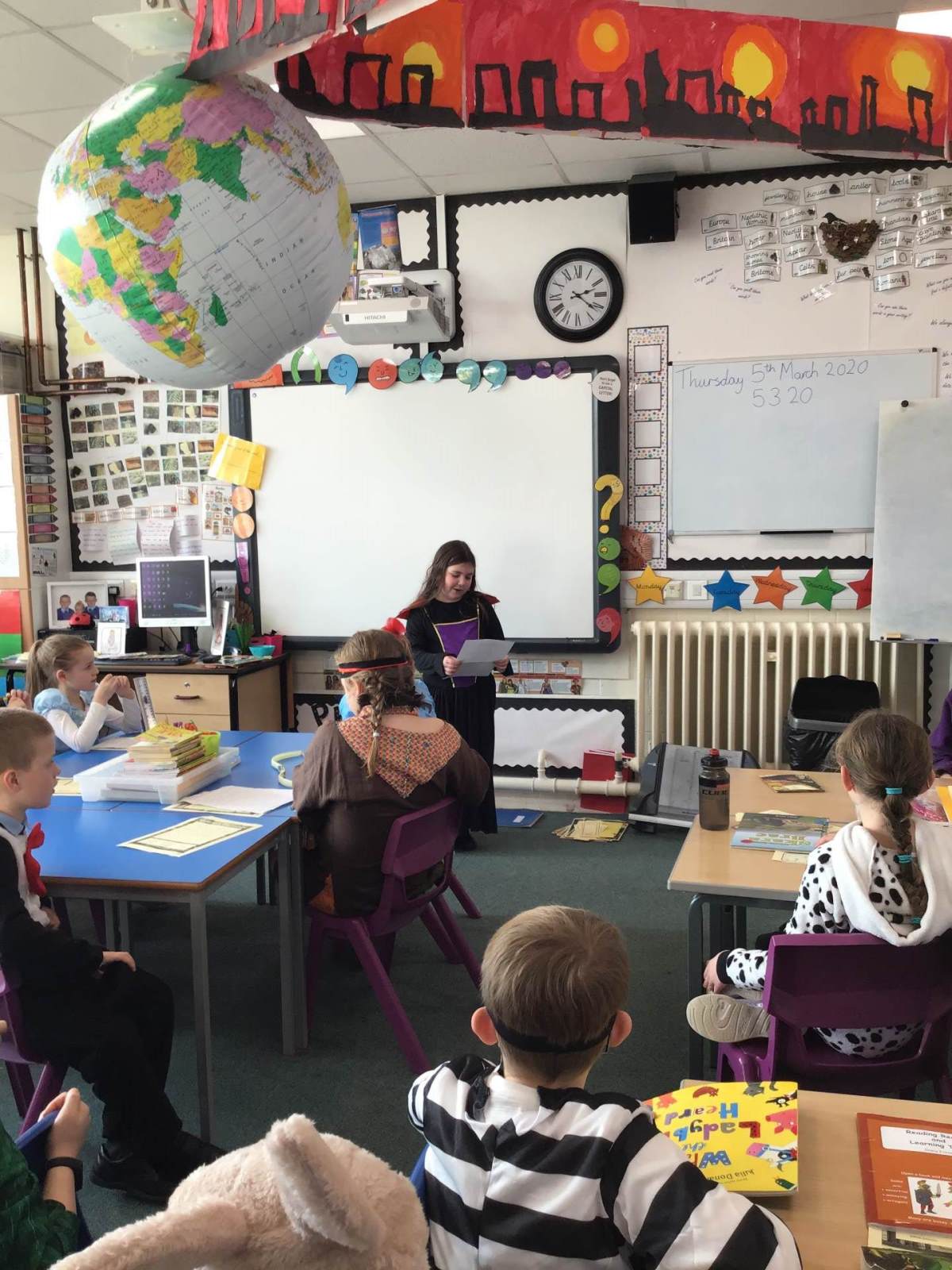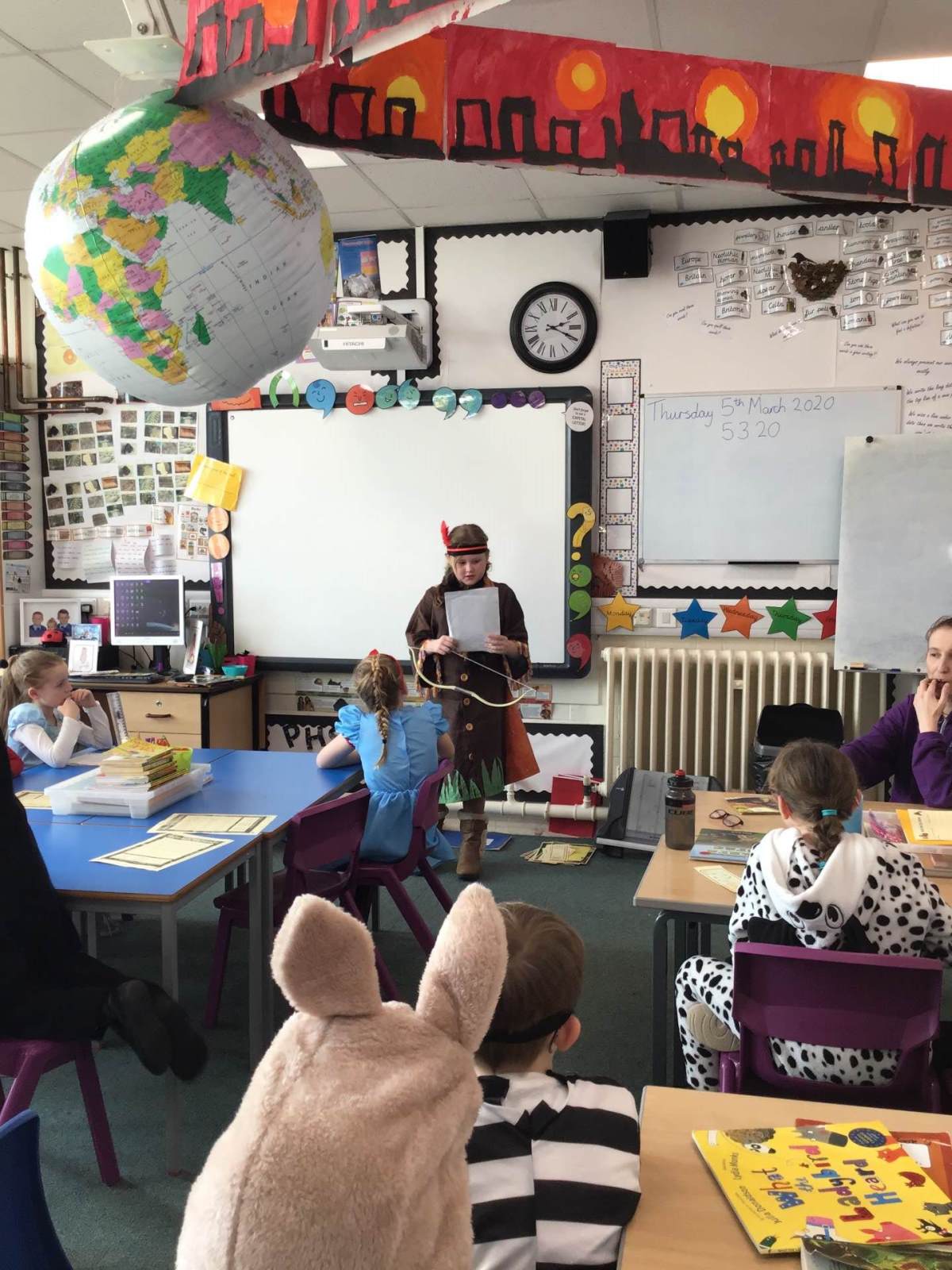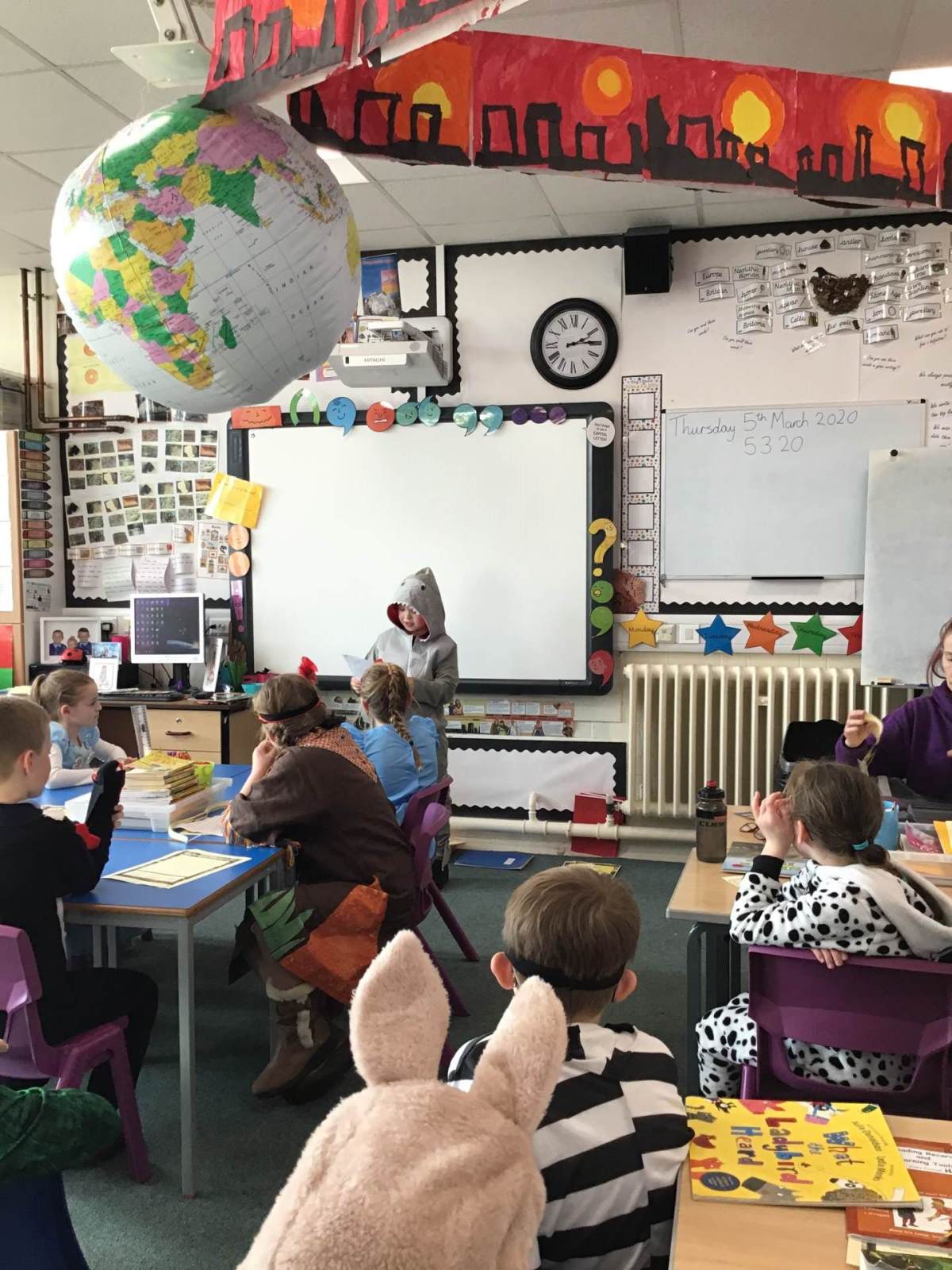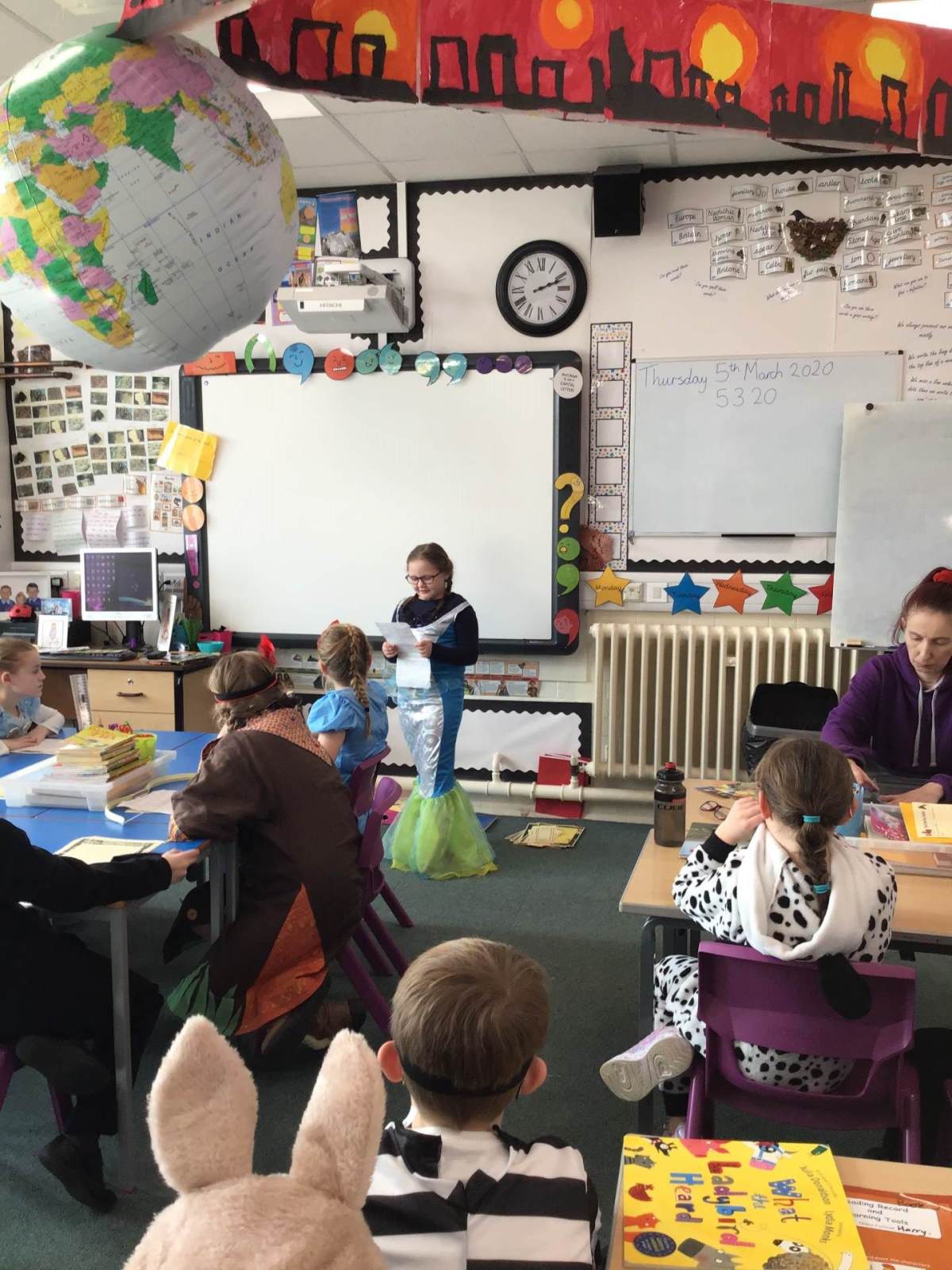 Holi