Whole School Blog
Football January 2023
Sports Hall Athletics
We took part in the athletics and came second. We are all really proud of our Wood Lane Team.
Tree of Light
This year we are remembering those people who are special to us. We had a parent workshop to decorate the baubles for our tree.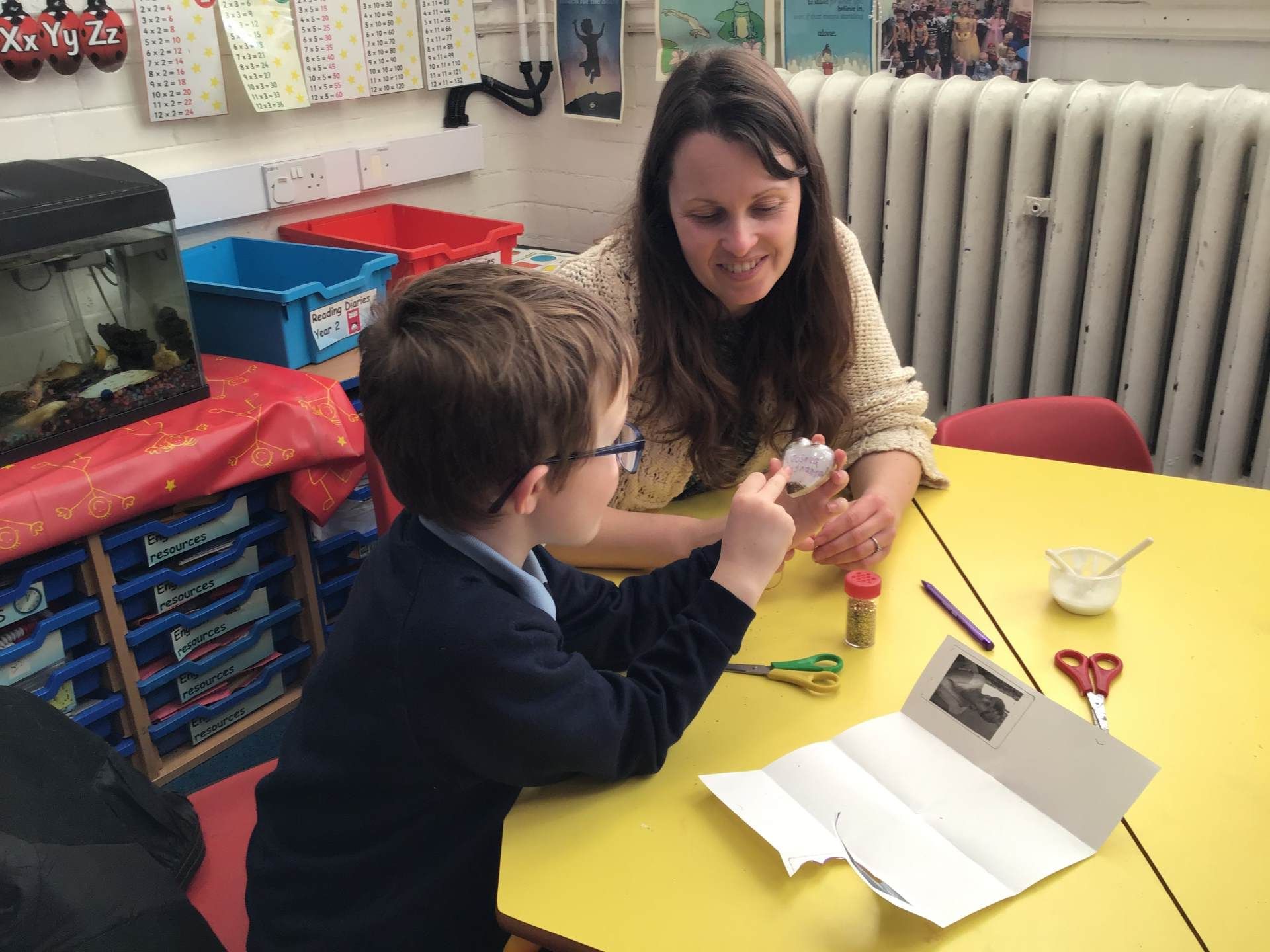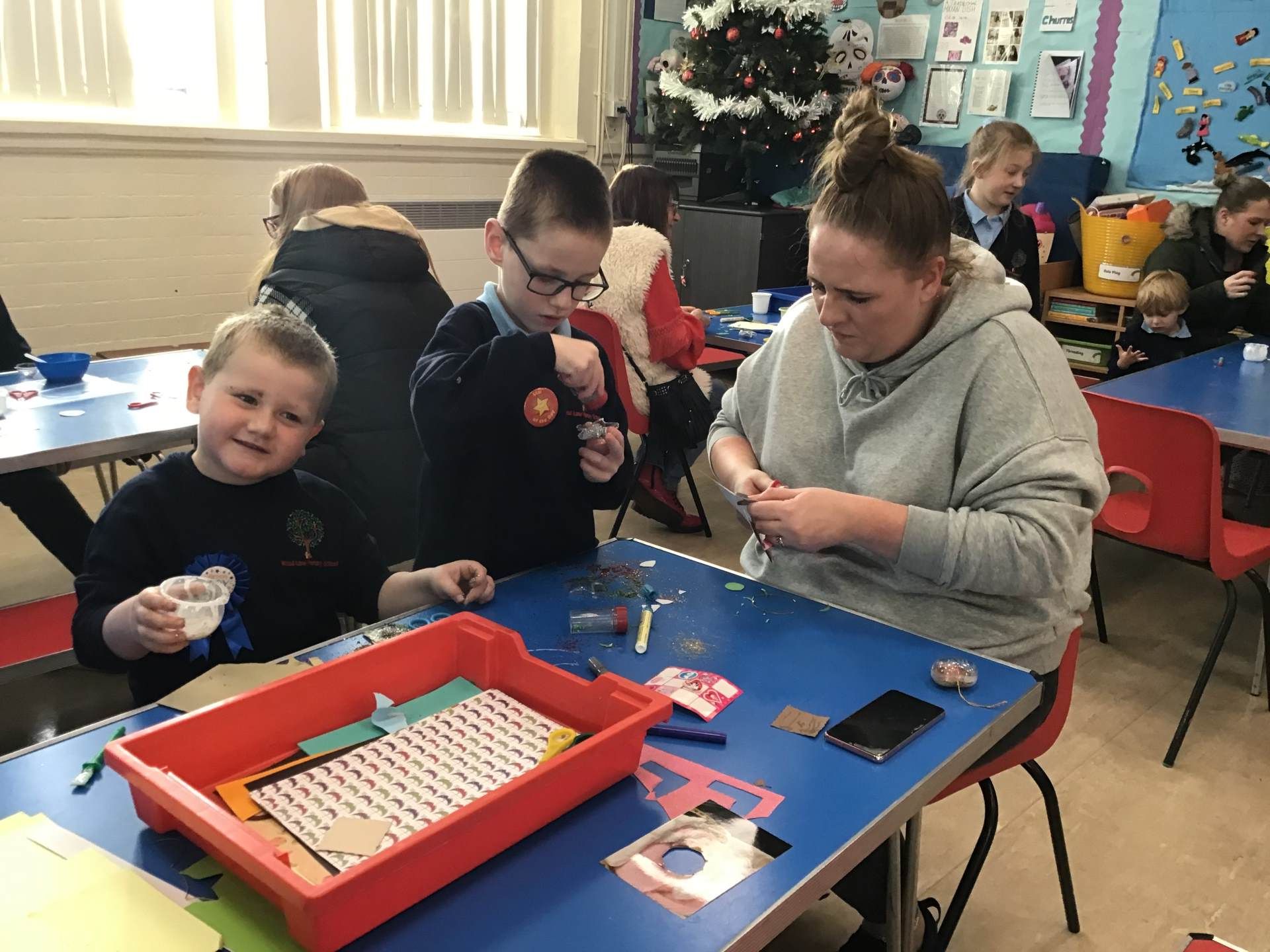 Our Tree of Light.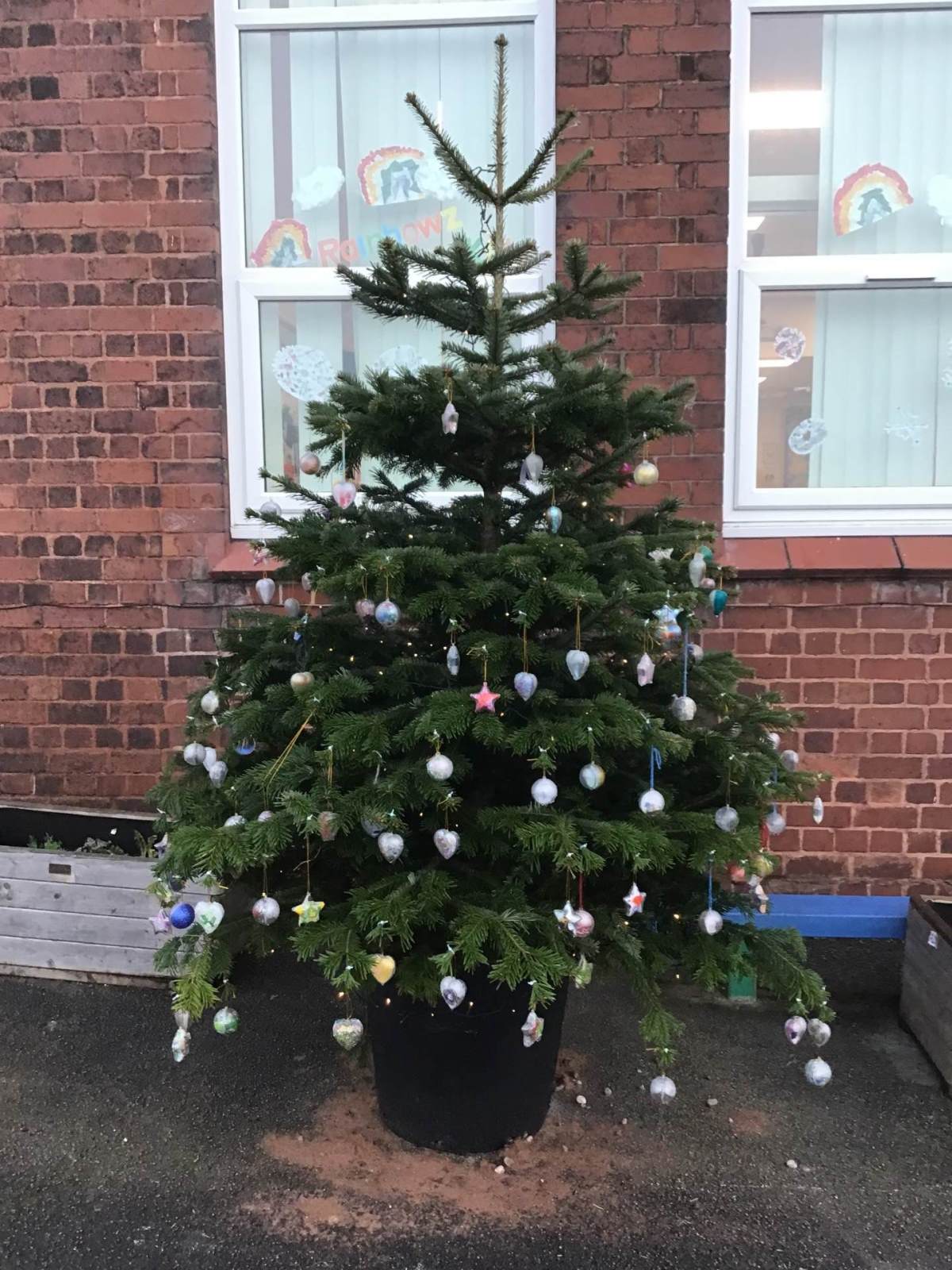 Christmas Fayre
This week we held our annual Christmas Fayre - Winter Wonderland. We had a fantastic time and thank you to everybody who supported us.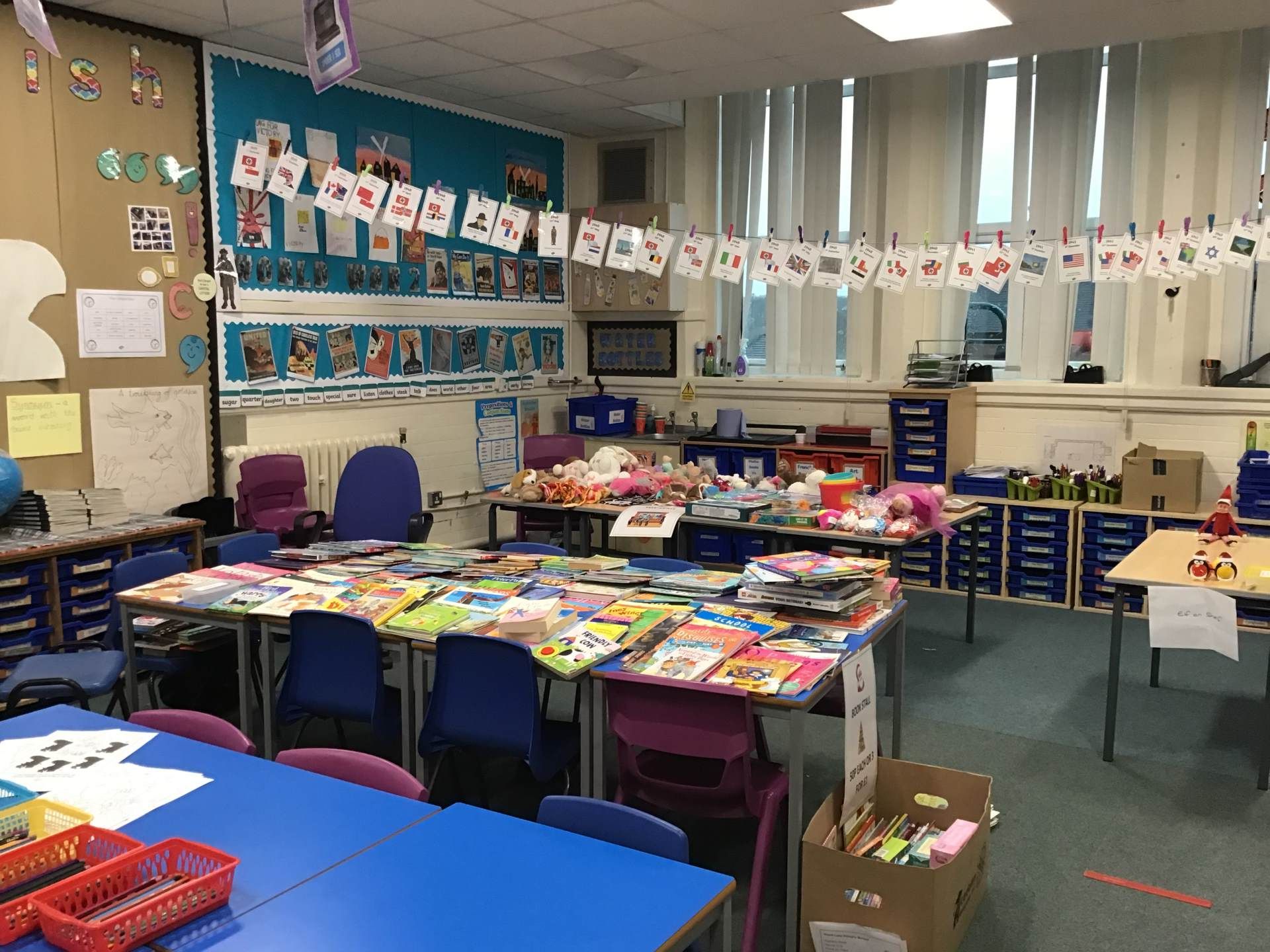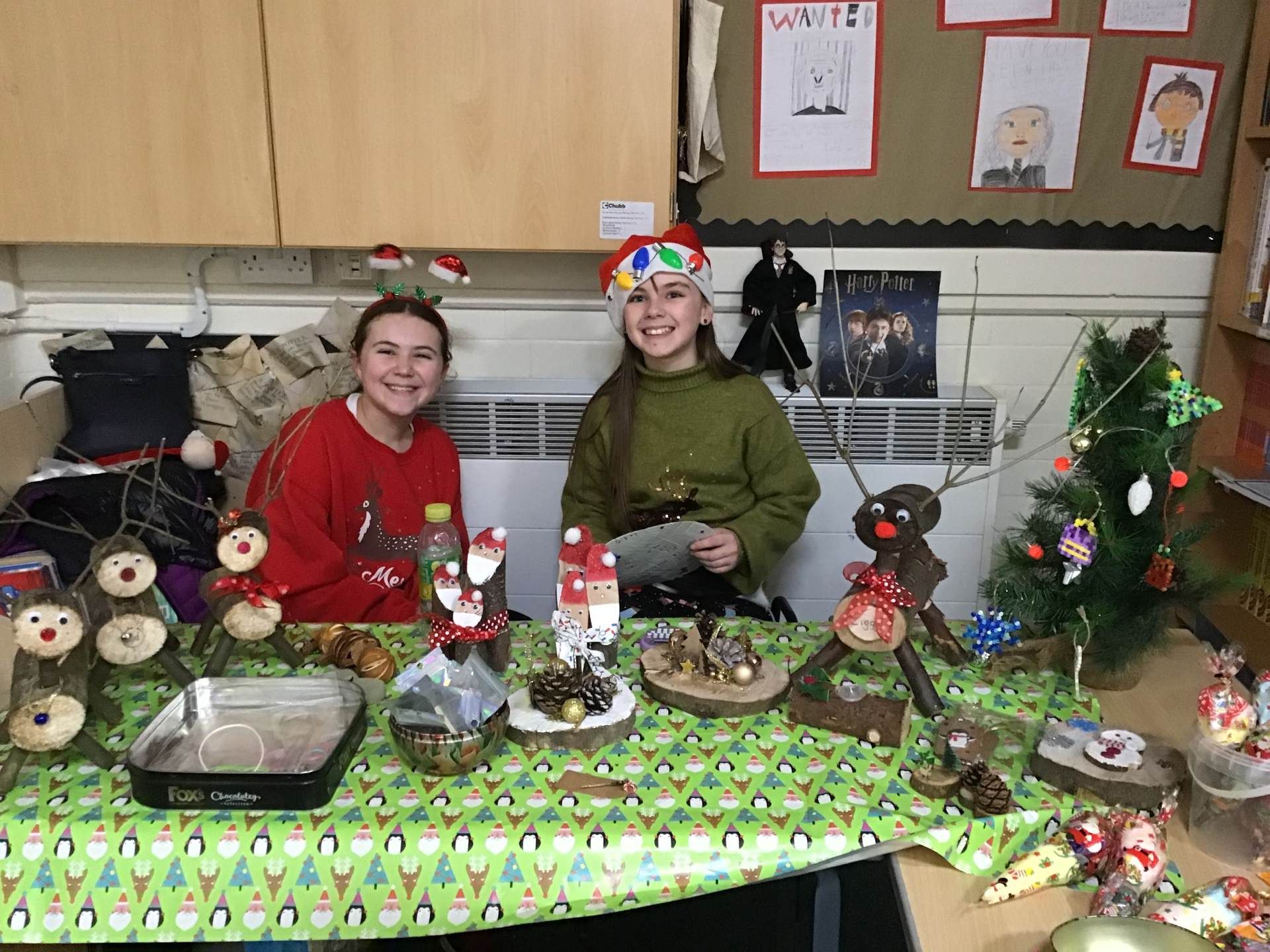 Team Meetings
This week we caught up with our teams to discuss how we were going to gain more team points. The team captains lead the discussion.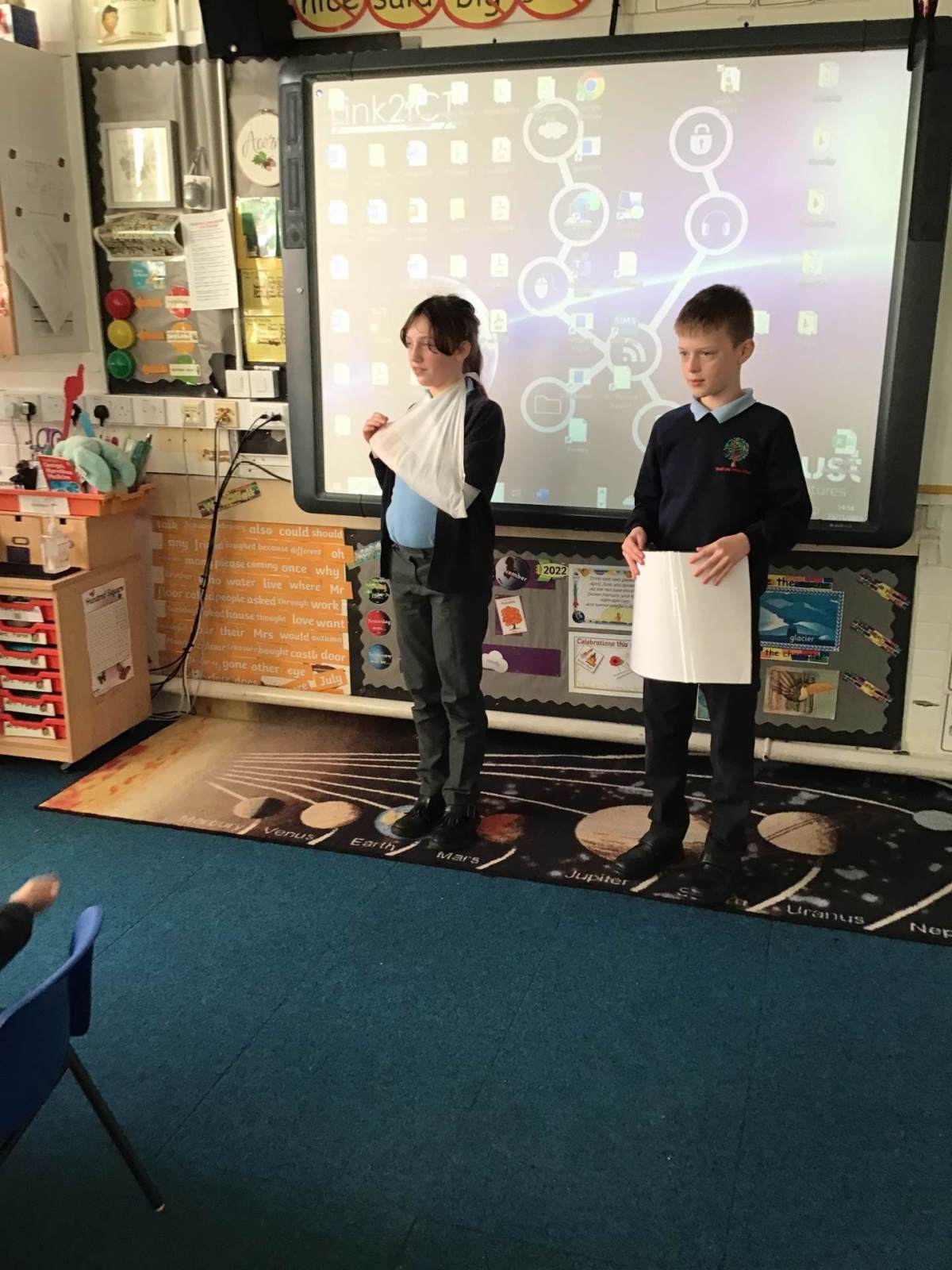 Remembrance Parade 2022
This year some of our pupils went along to take part in the Remembrance Parade in the local town. Two of our children read a poem and were fantastic.
Two more of our pupils represented Wood Lane to lay a reef dedicated to those that have given their lives in service.
Halloween Parents Lunch
We invited our parents to come and have lunch with us. We dressed up as spooky Halloween characters.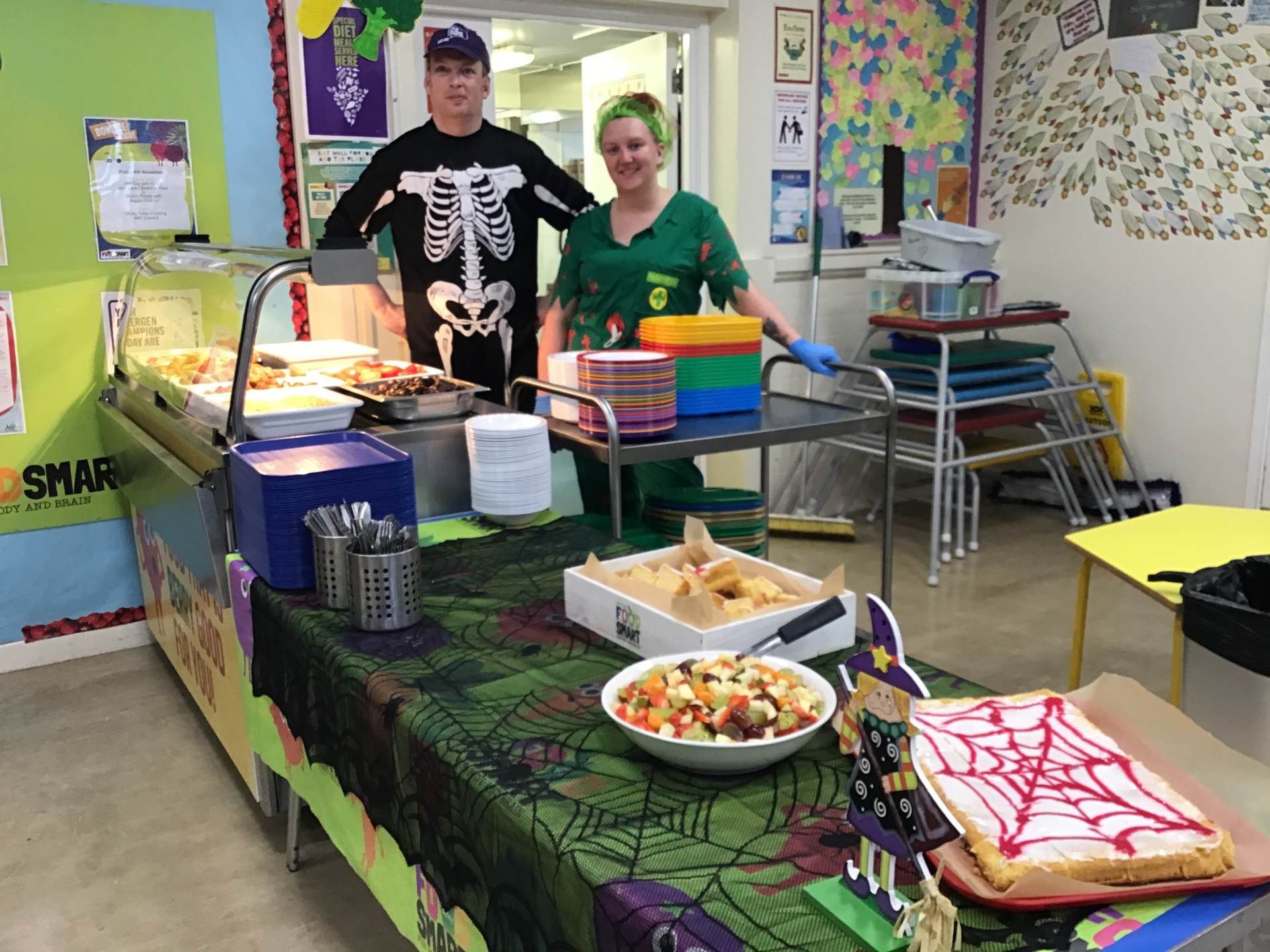 Grandparents Lunch
This week we celebrated Grandparents Day with a lunch. We invited our grandparents into school to sit and have lunch with us. Thank you to Mr. Buckley and his team for a beautiful roast and all of your hard work. We had so many compliments.
Thank you to all the grandparents who attended and we hope you enjoyed it as much as we did.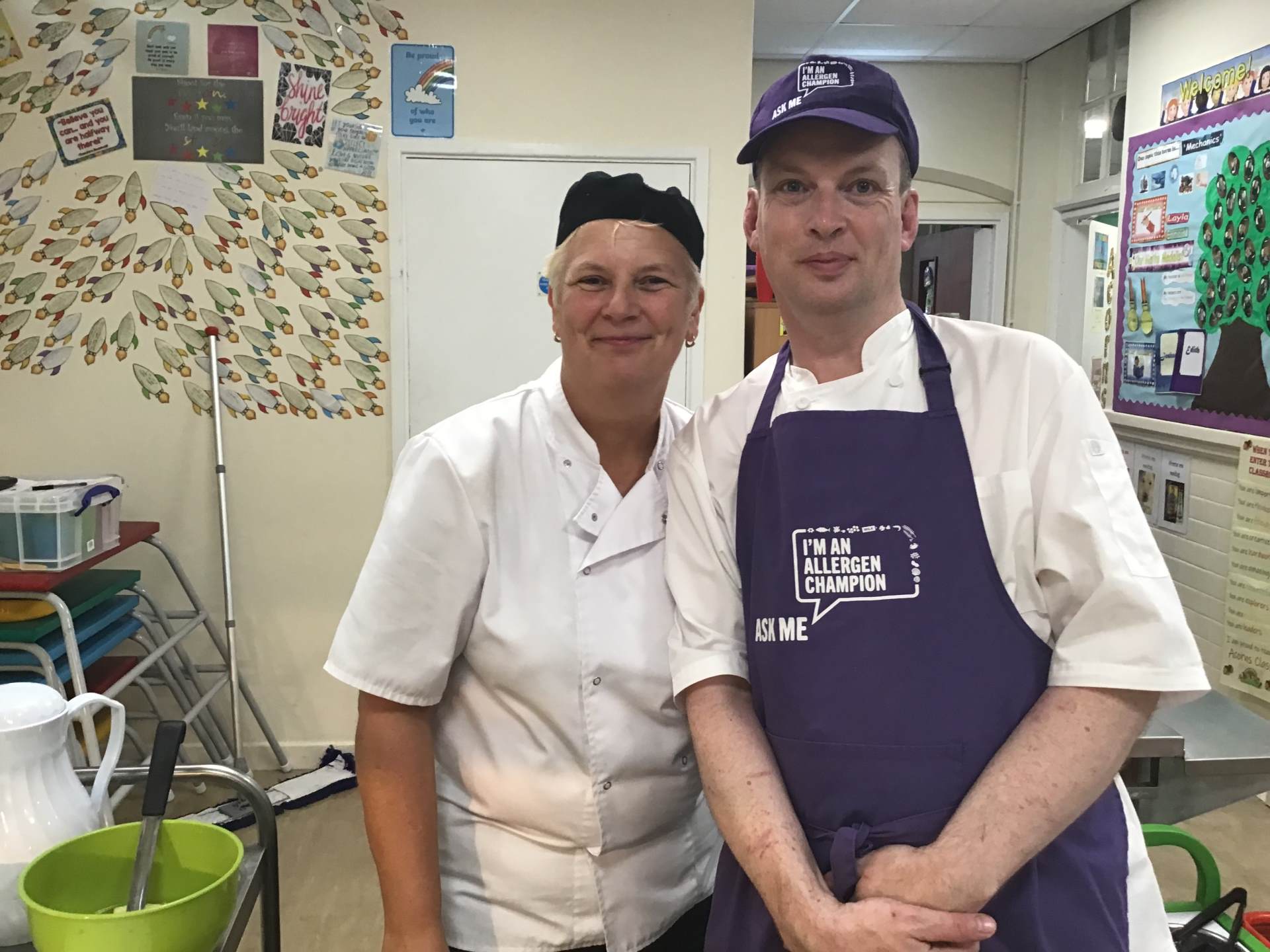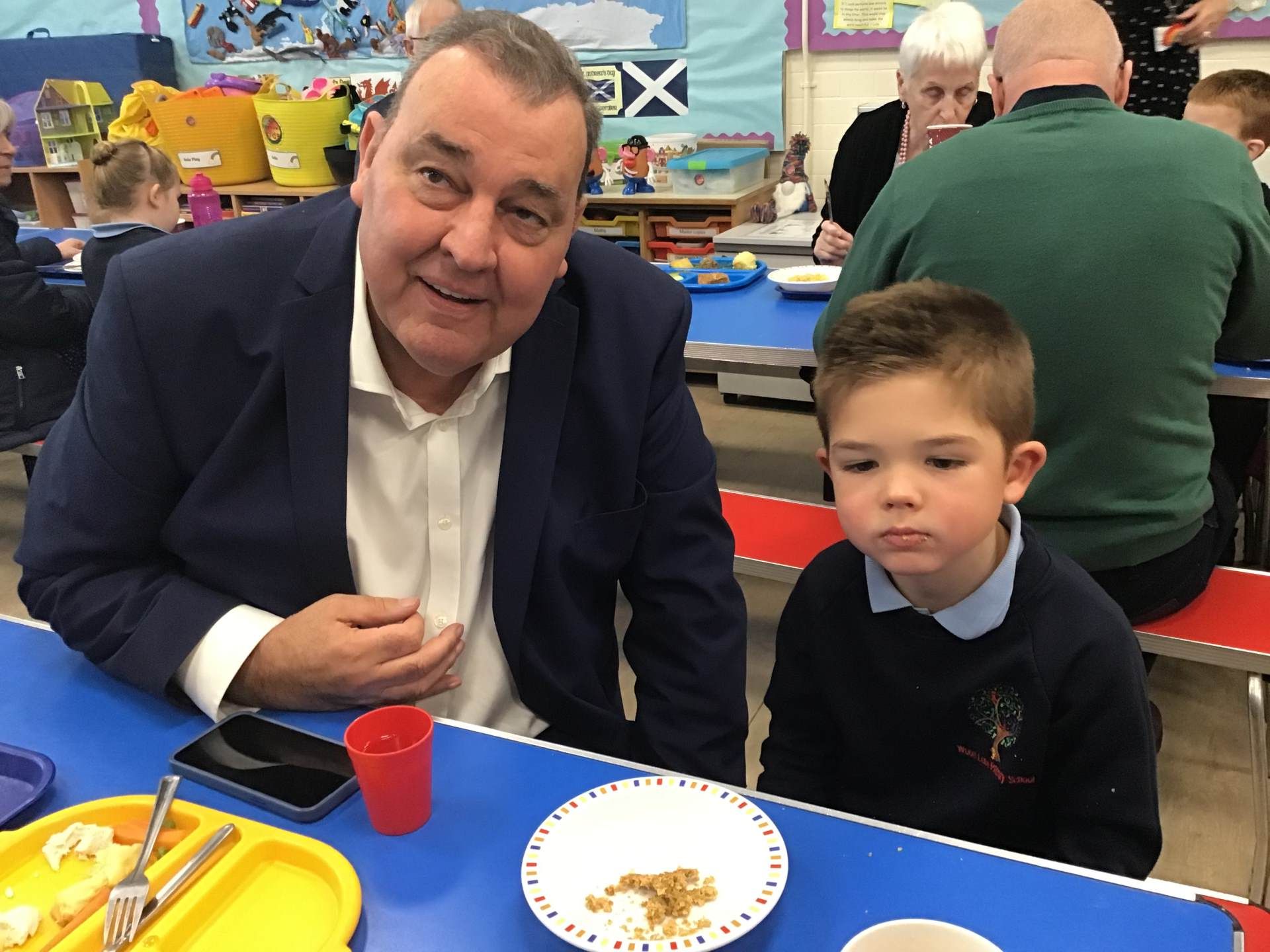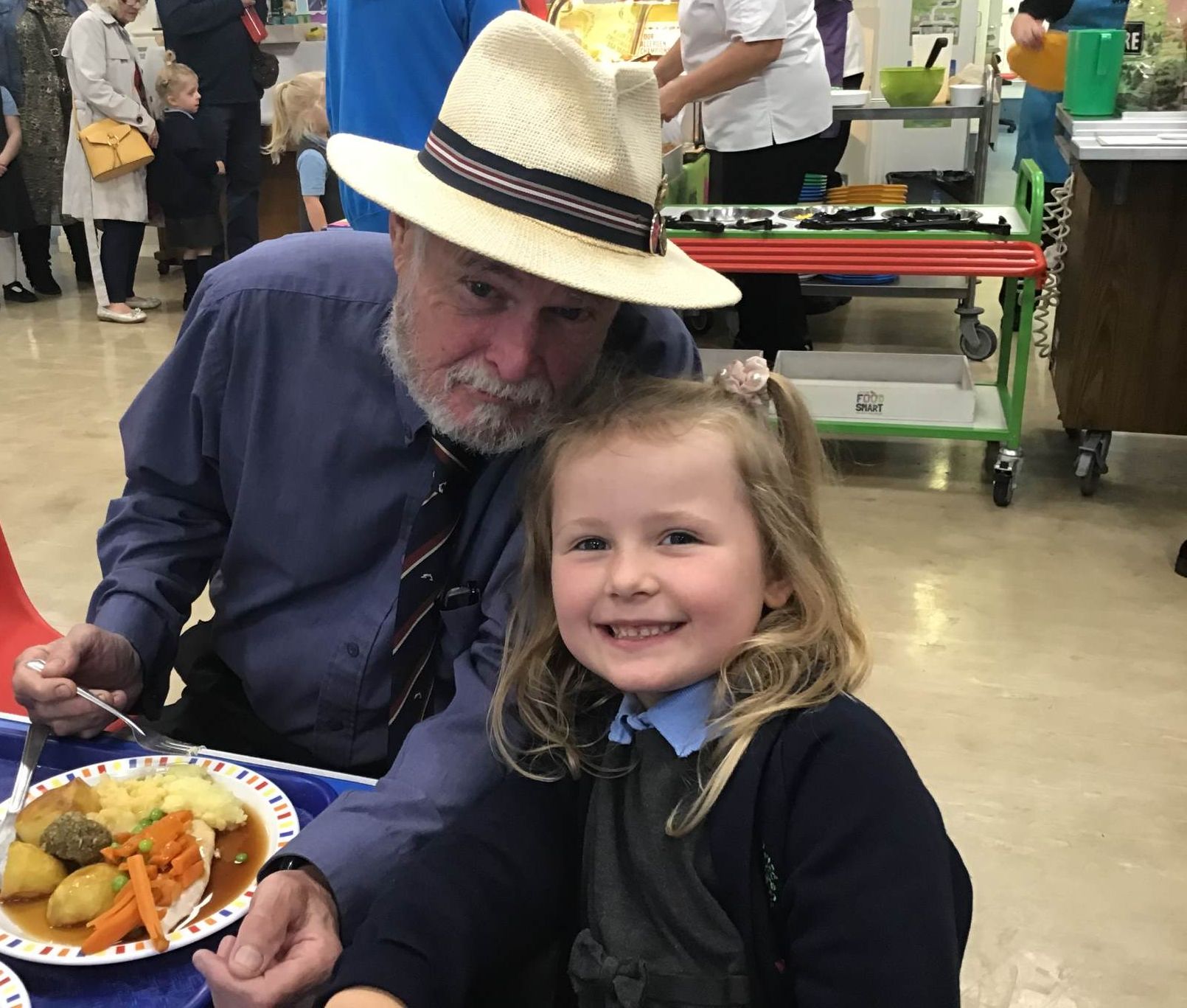 Stoke City V Watford
Stoke City 7s gave the children chance to go to a live football game.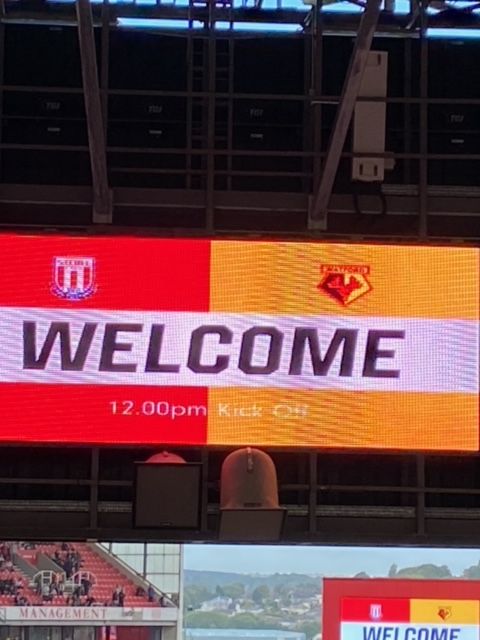 /i/video/Video.mov
Queen Elizabeth II
After sending cards, letters etc to our Queen back in June, we received a reply from Her Majesty before the school came back after summer. It is even more special now, due to her passing. We are so proud of this.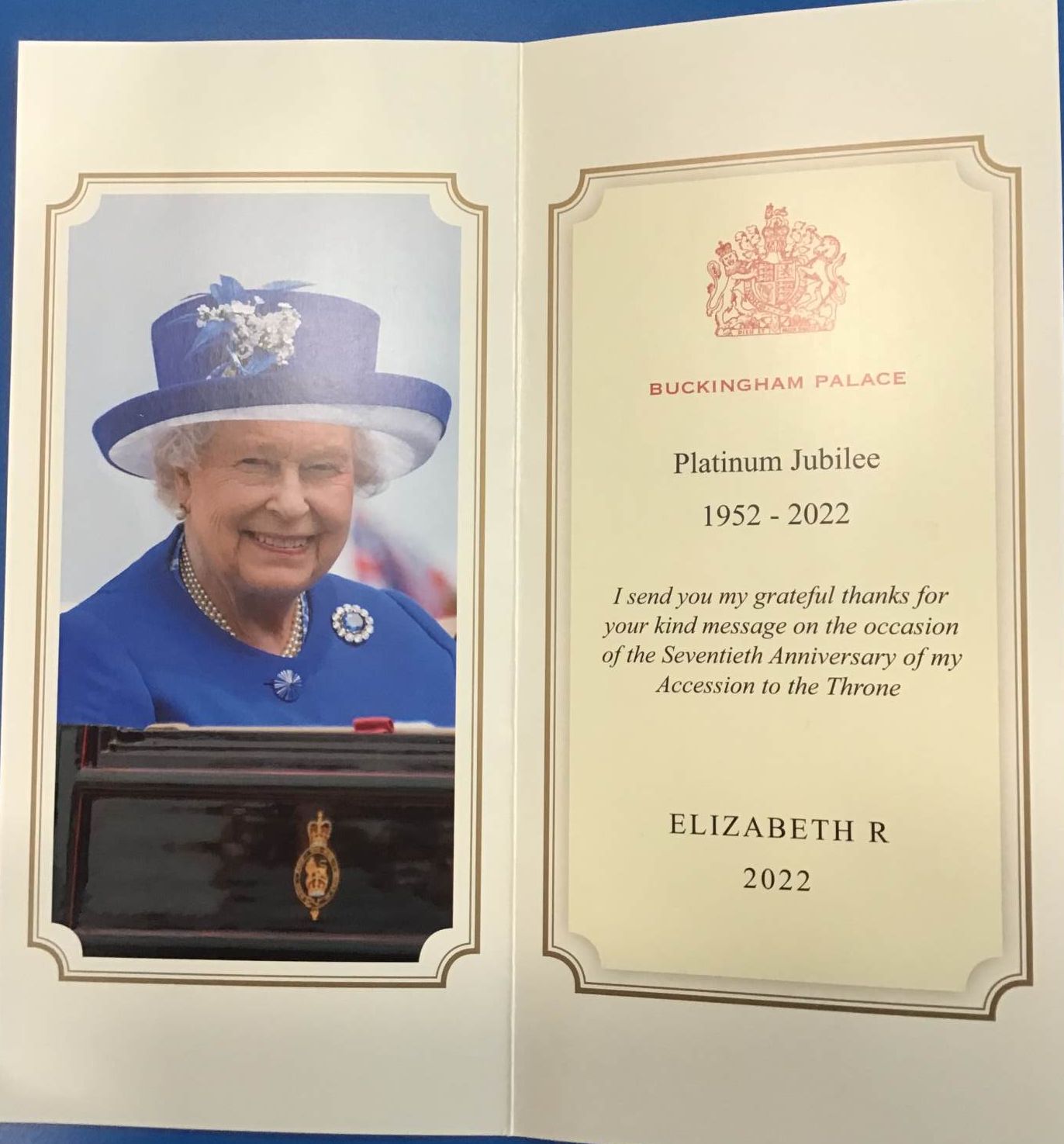 Leaver's Assembly and Goodbye.
Year 6 were given a scientific calculator and an autograph book with a pen as a gift from Wood Lane.
Good bye and Good Luck in your next stage of your educational career.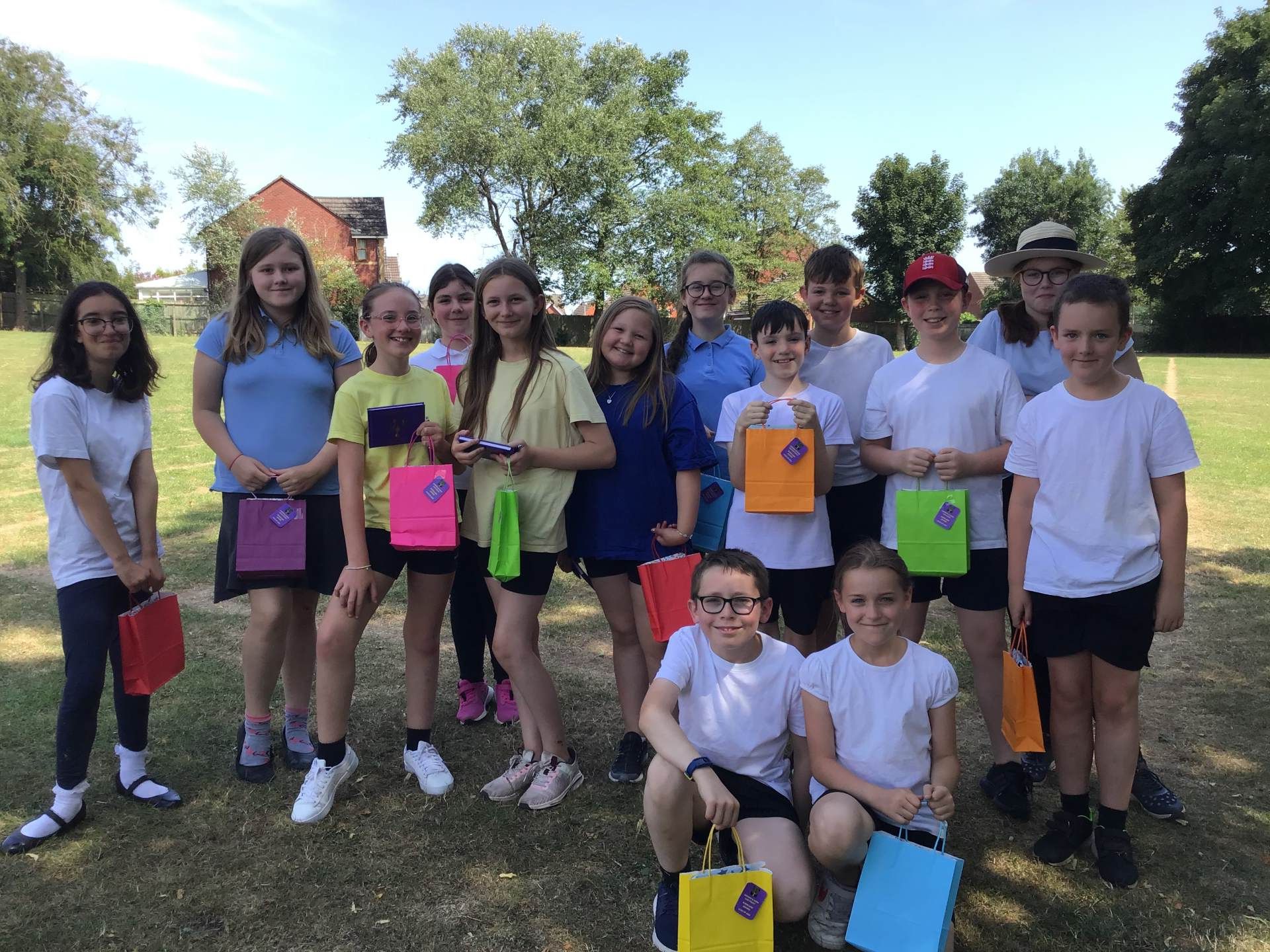 They treated us to an assembly about their memories of their time with us.
Leaver's Party!
What a fantastic end to the year and their primary school career for year 6 children by having a party! They got dressed up and came for some pizza and chips. We then invited the rest of Key Stage 2 to come and join them for a disco.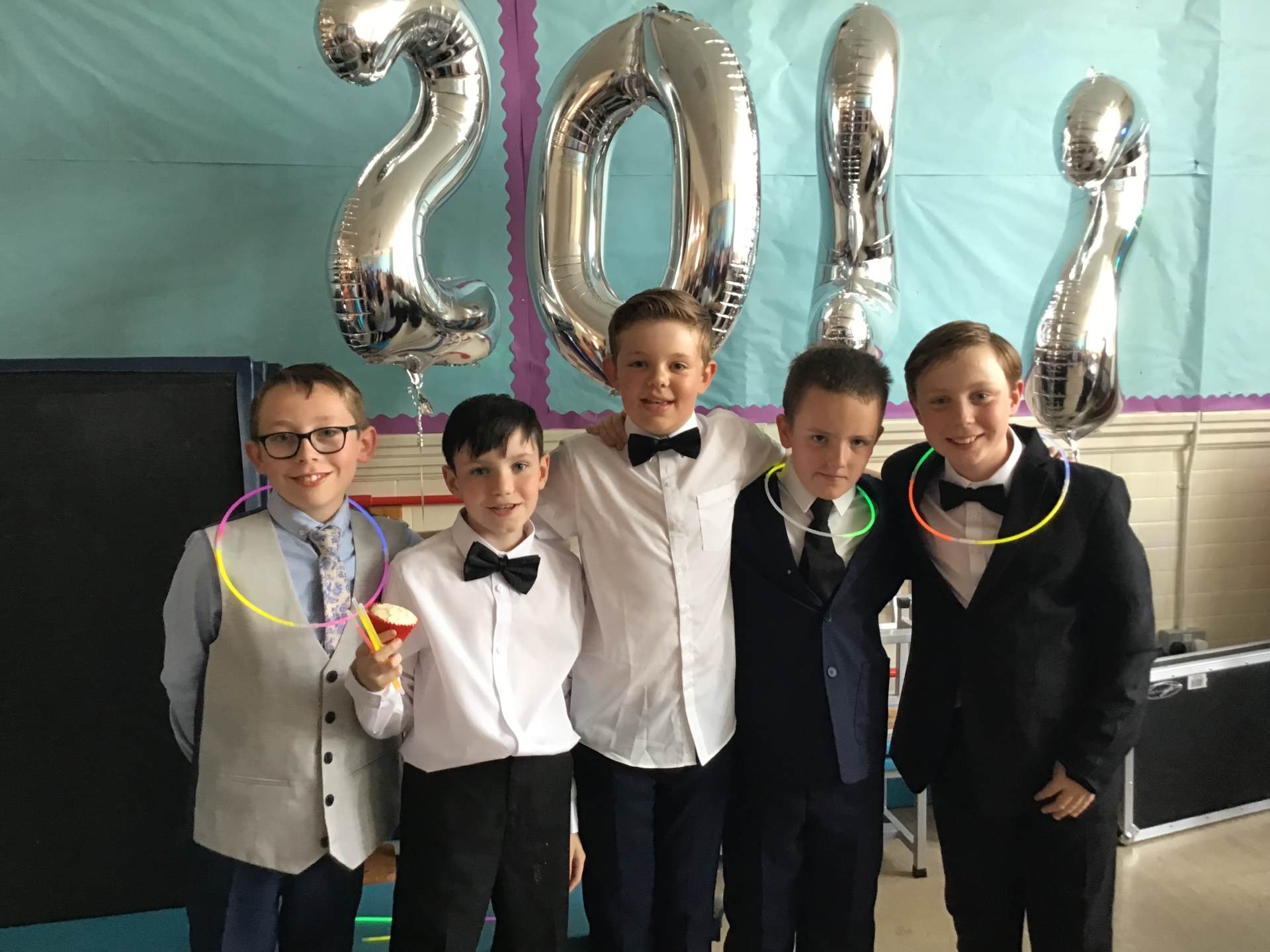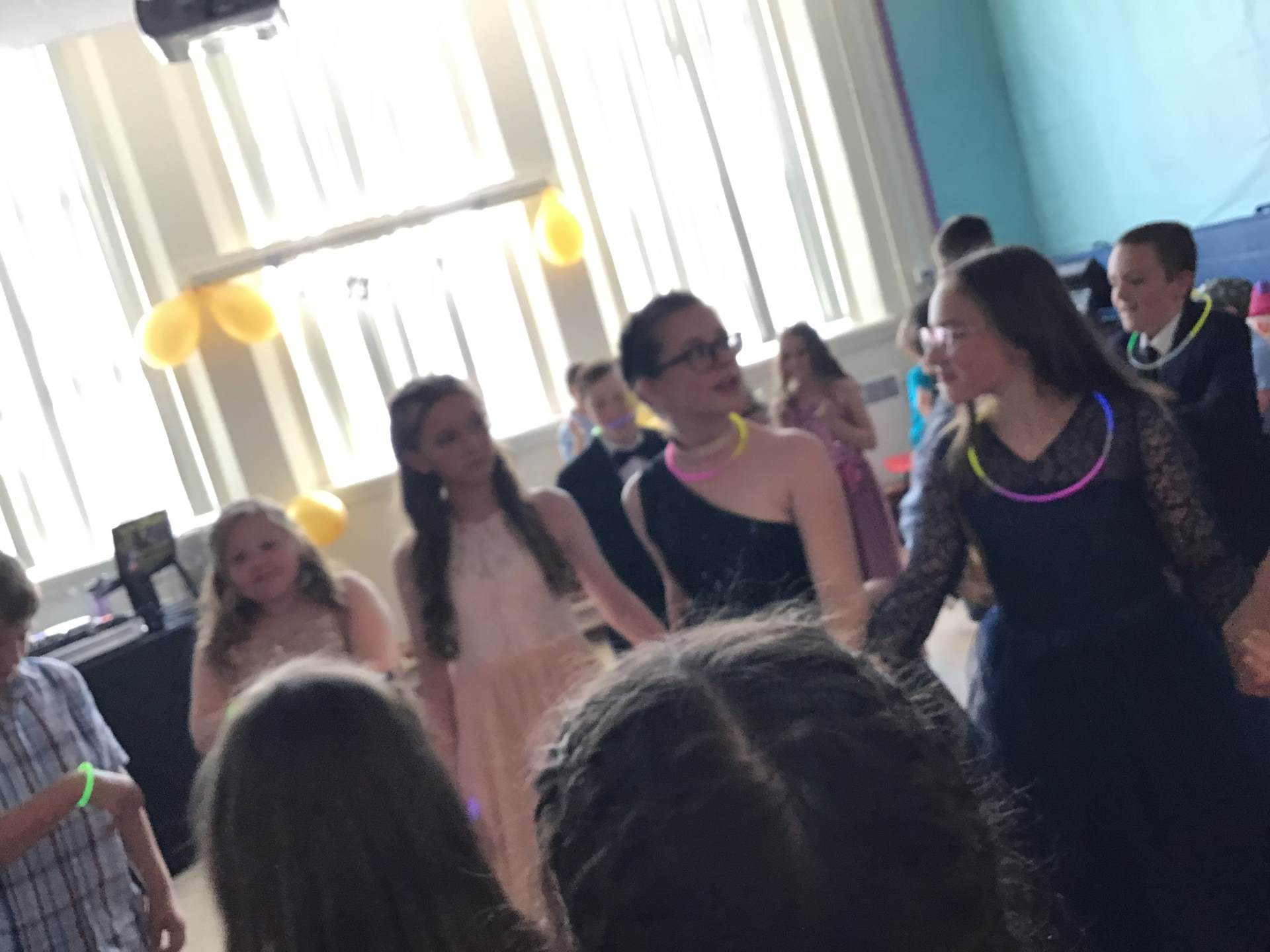 Attendance
Well done - 100% attendance for the year 2021 - 2022!
Standon Bowers 2022.
Year 6 enjoyed a whole week at Standon Bowers. They were amazing and some of them even overcame their fears!
Flying Eggs.
The Roaches
Hot chocolate and treats.
Alice in Wonderland
This week we were treated to Oaks Class performing their production of Alice in Wonderland.
It was absolutely amazing and we were all so proud of them all.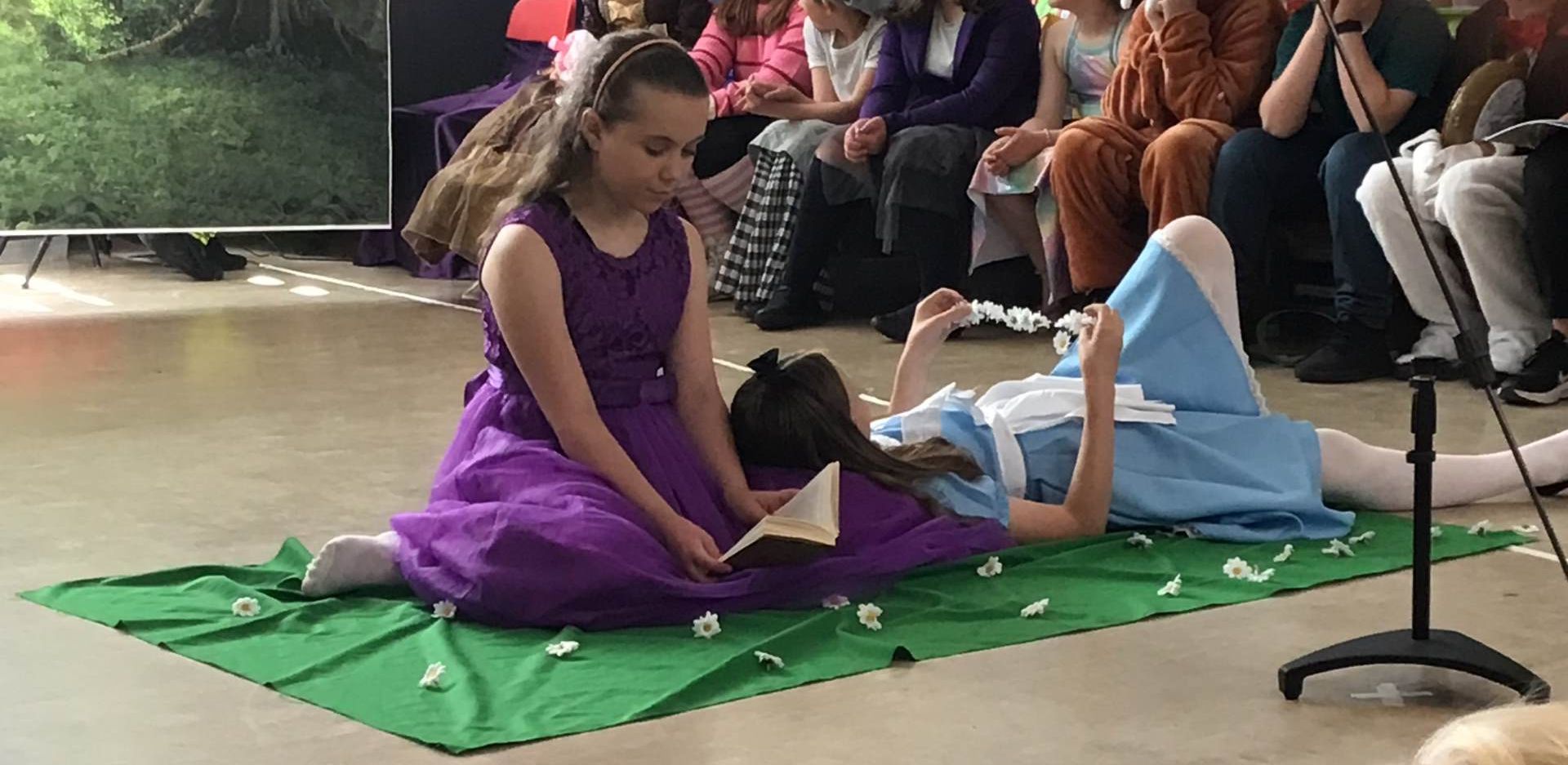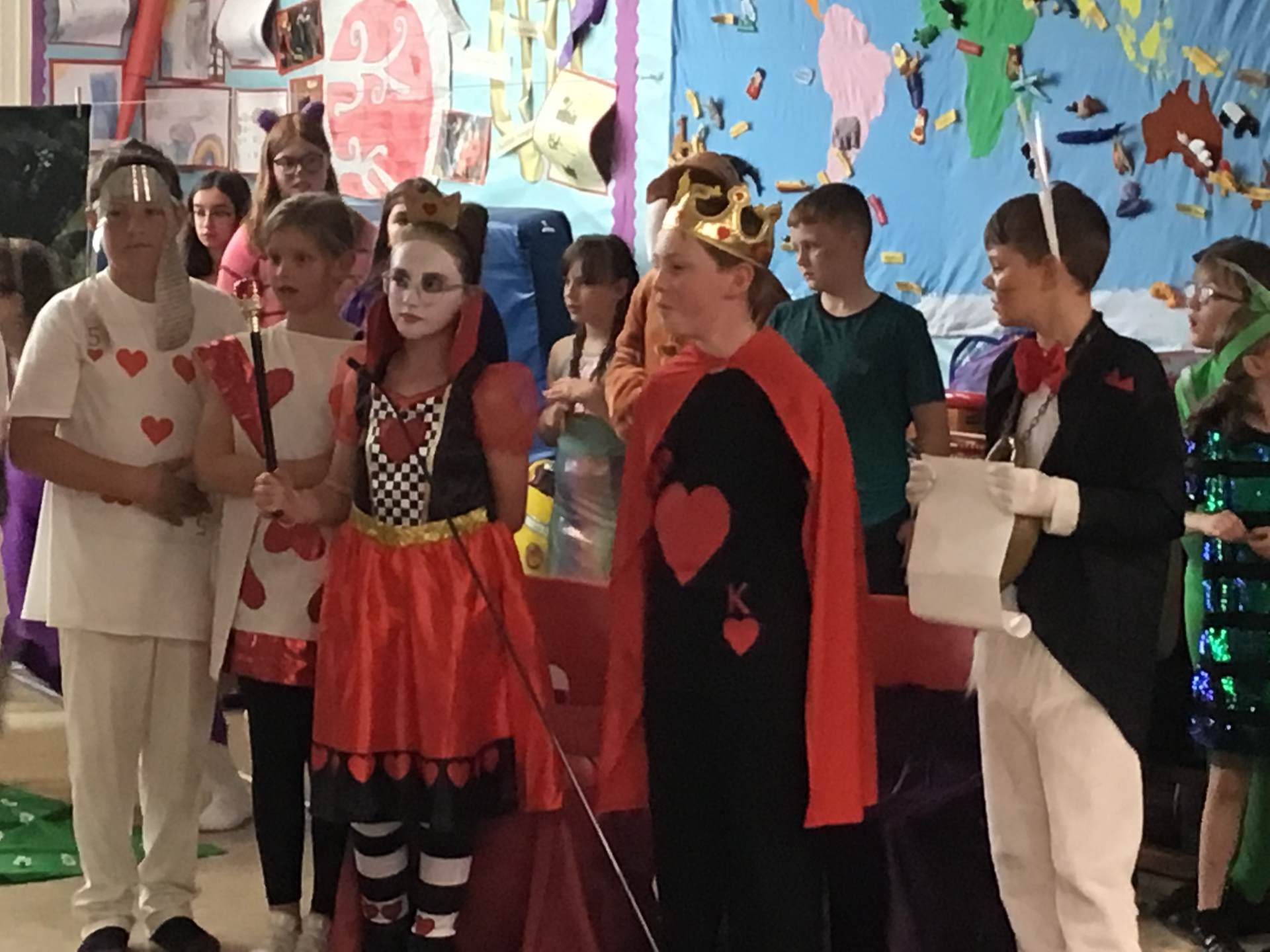 Summer Fayre 2022
Pirate Day!
This year our theme was Pirates and what an amazing effort by all. Thank you to the staff, parents and children that supported this event.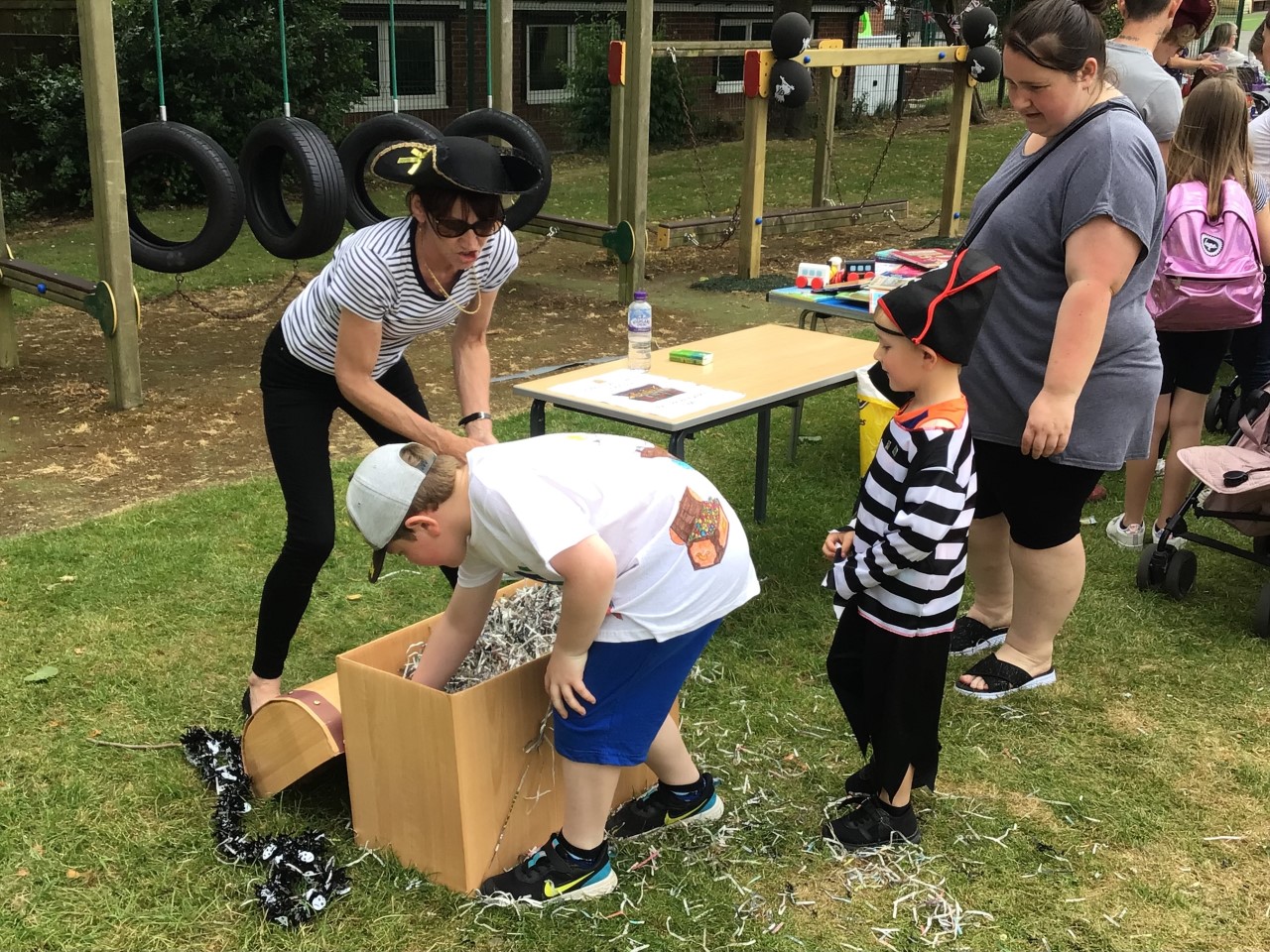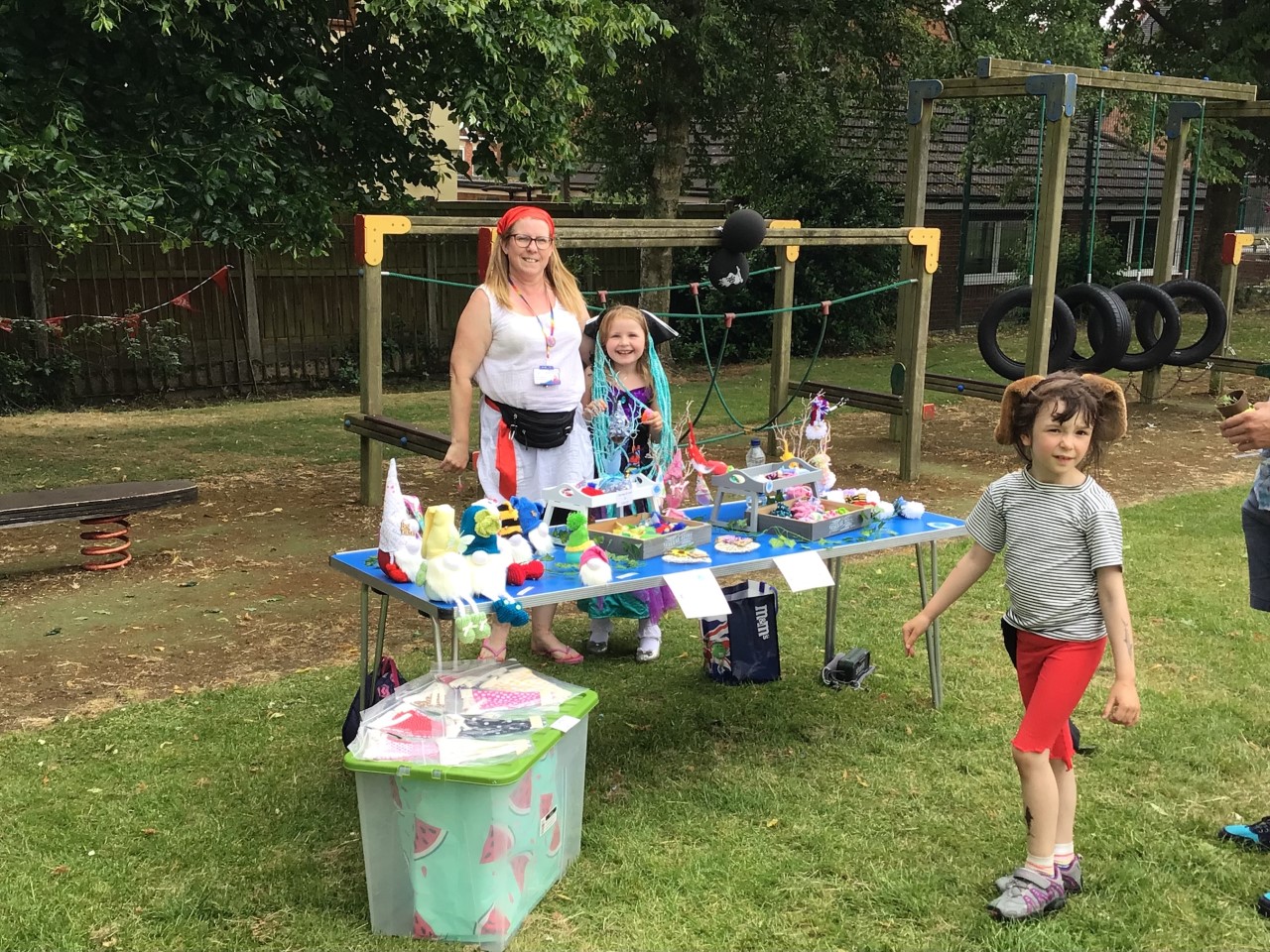 Talacre Beach
The whole school went on a trip to the seaside. We had an amazing time and we certainly had the weather for it!
We spent the day making sandcastles and playing on the beach. Look at all the fun we had.
Bluebells.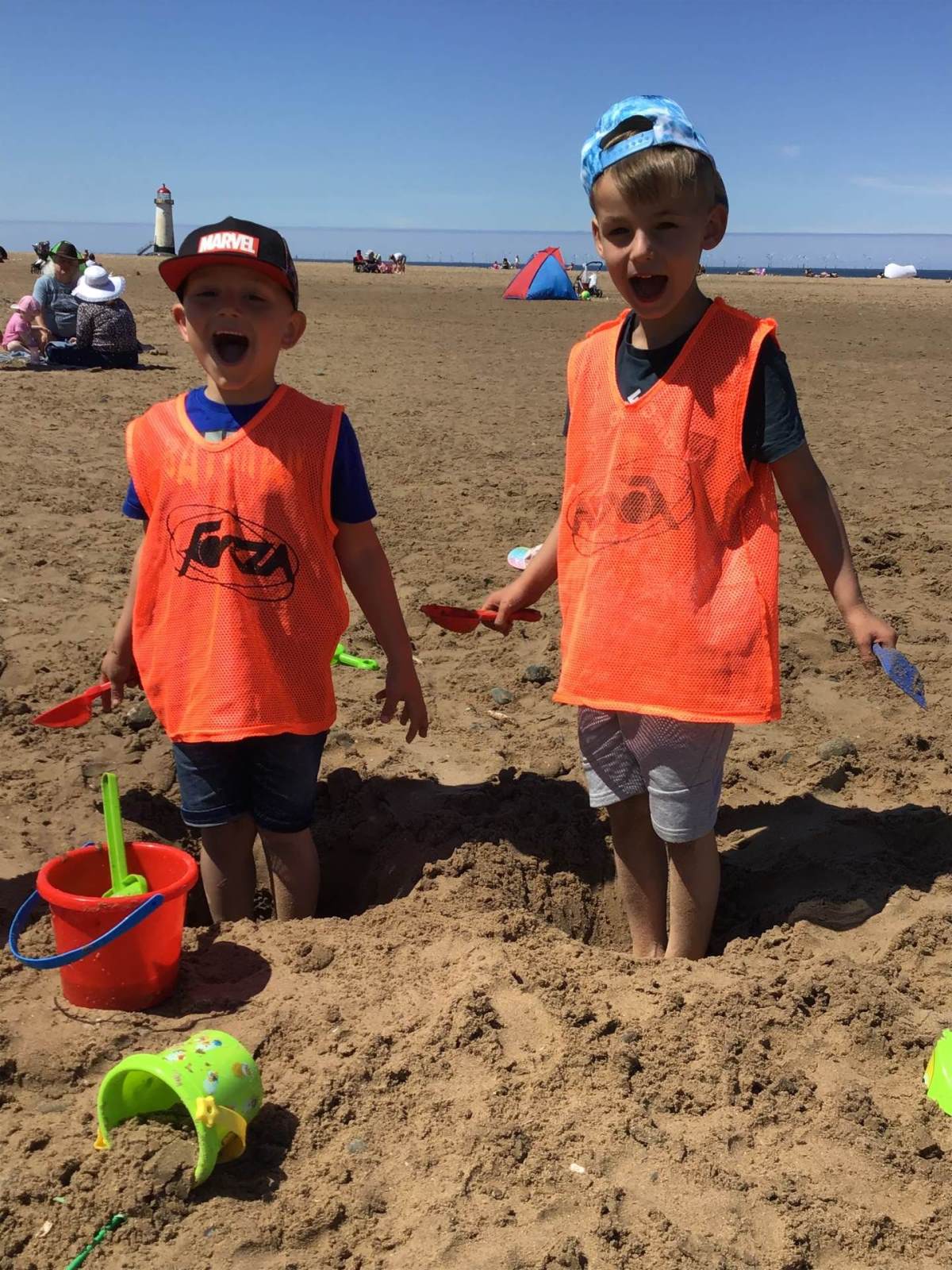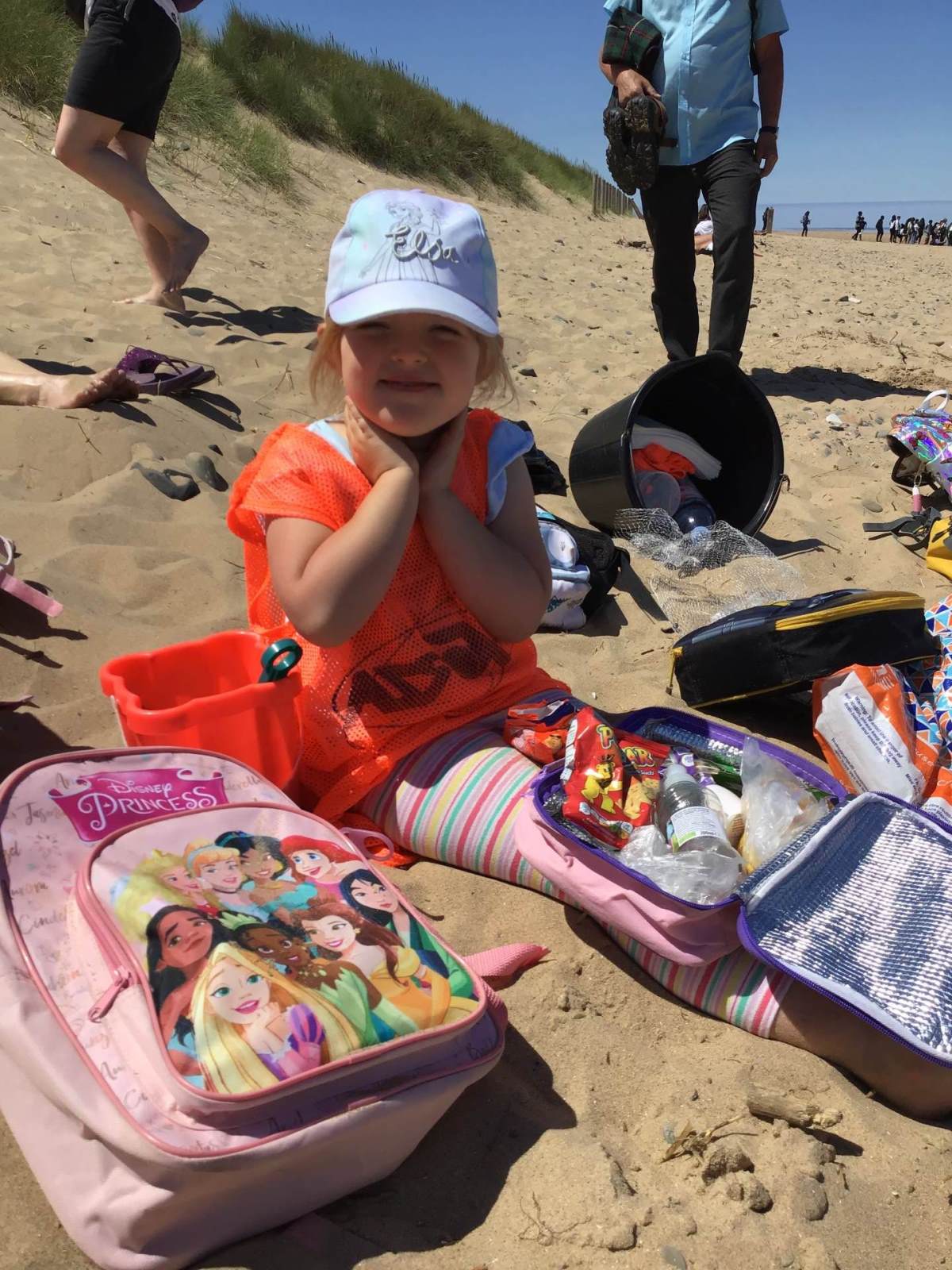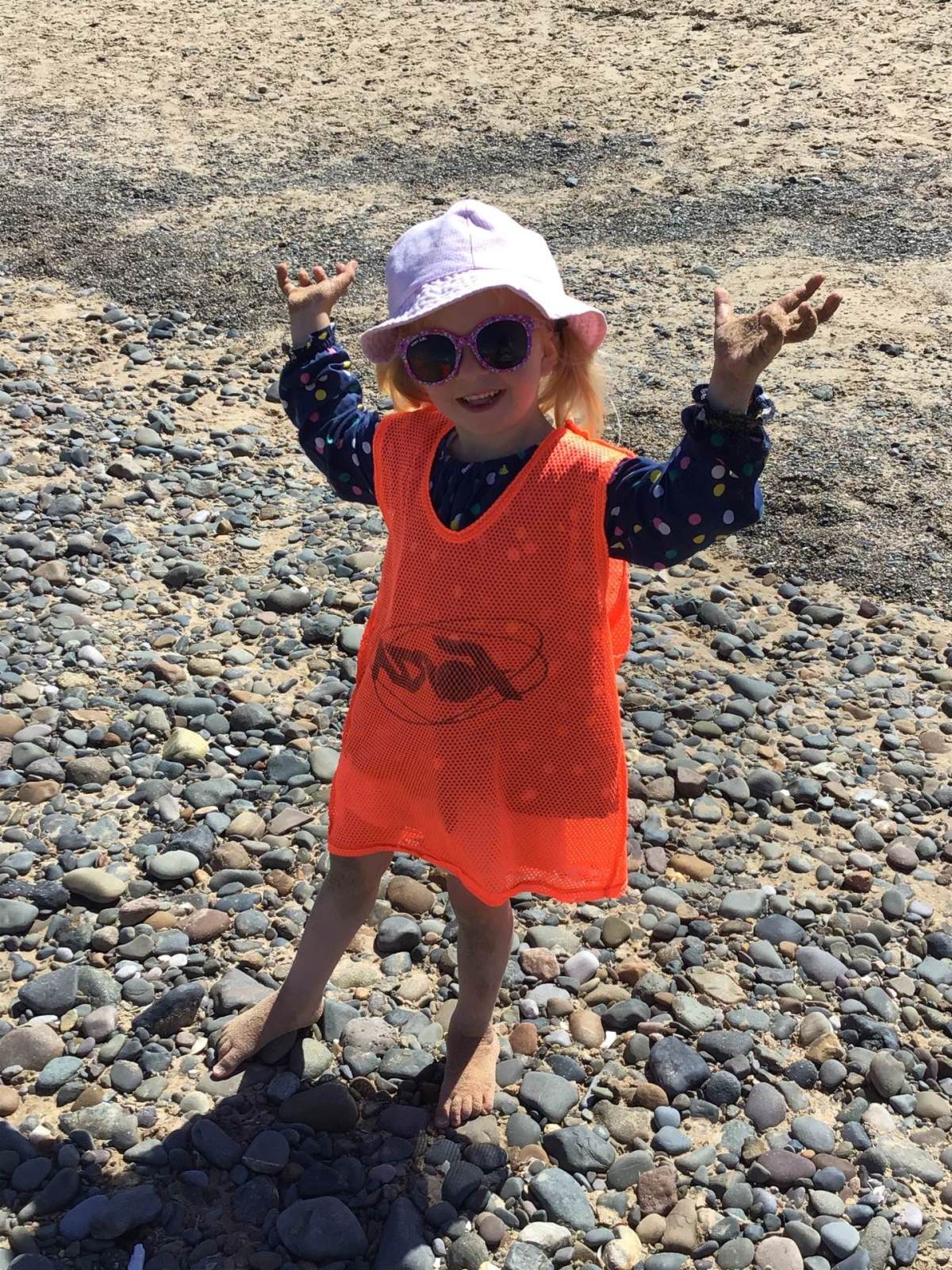 Acorns: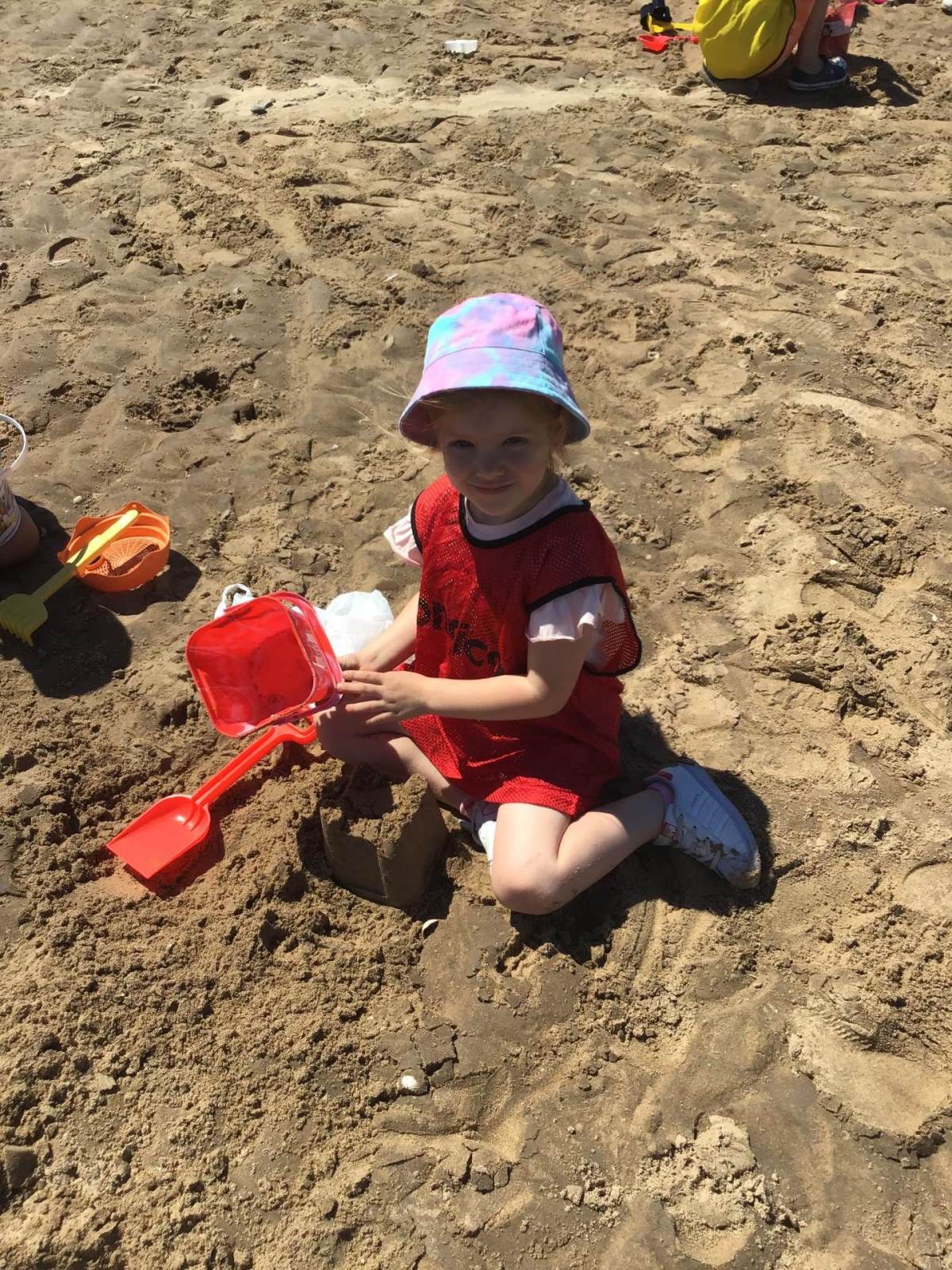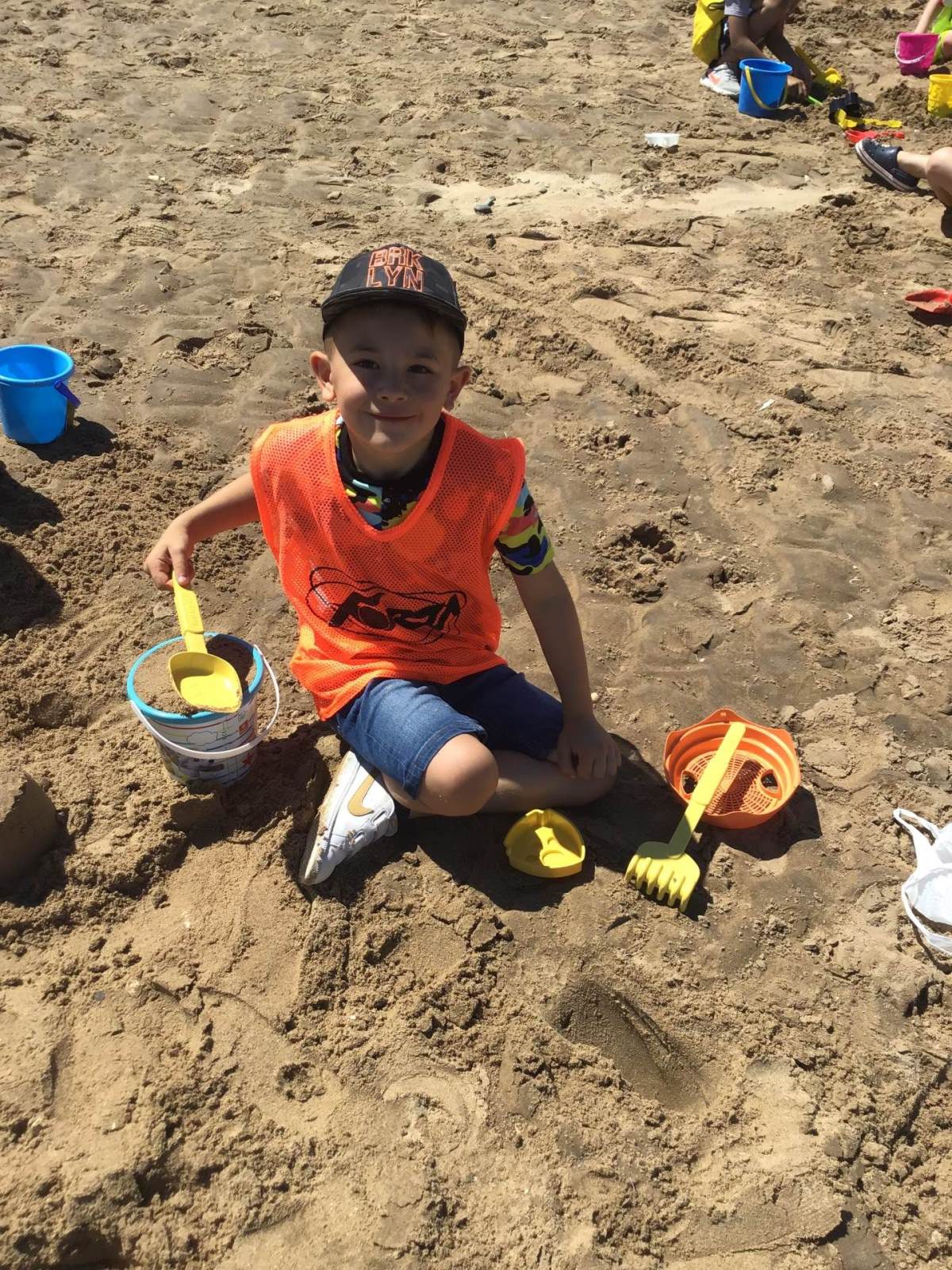 Silver Birch: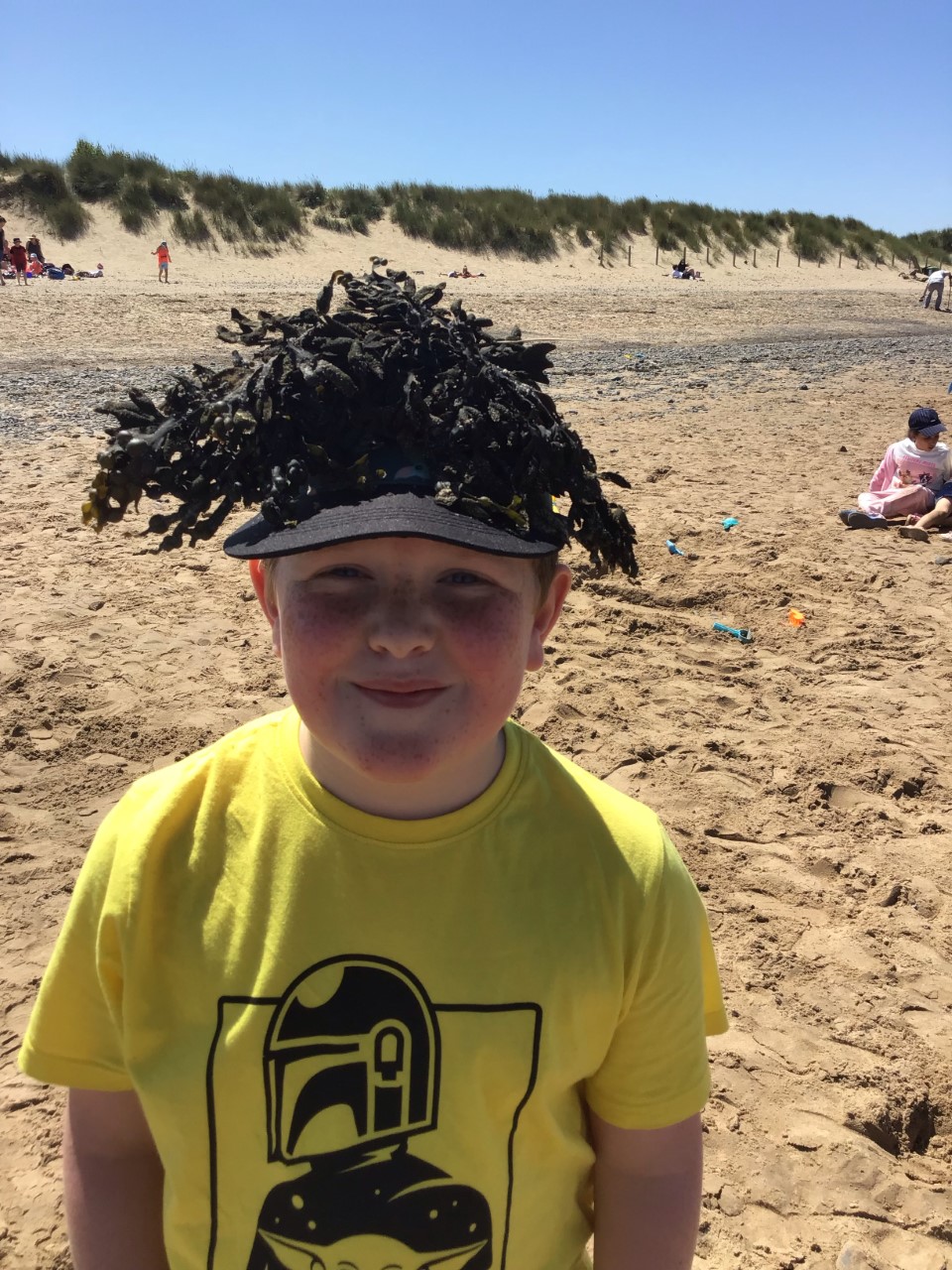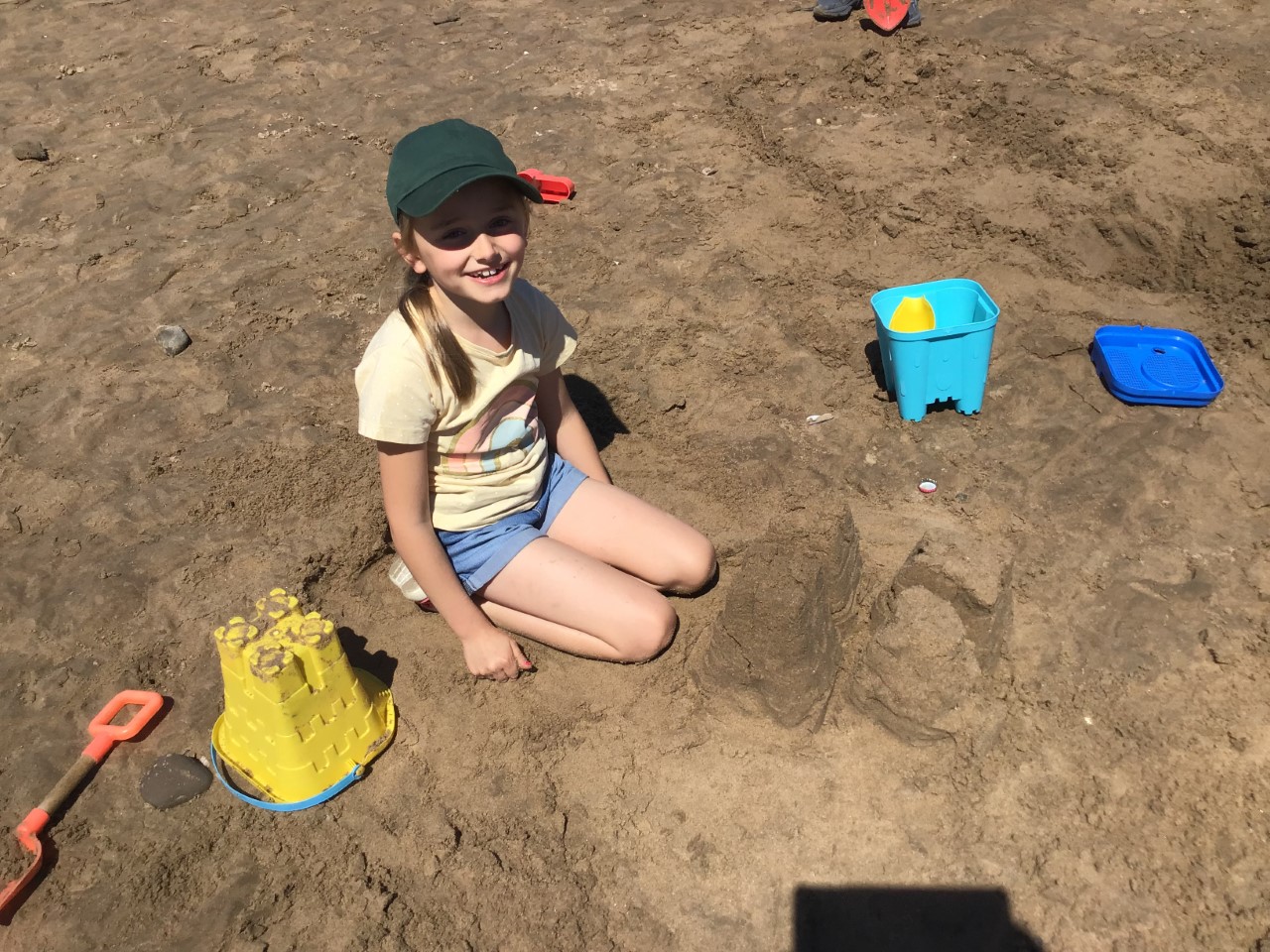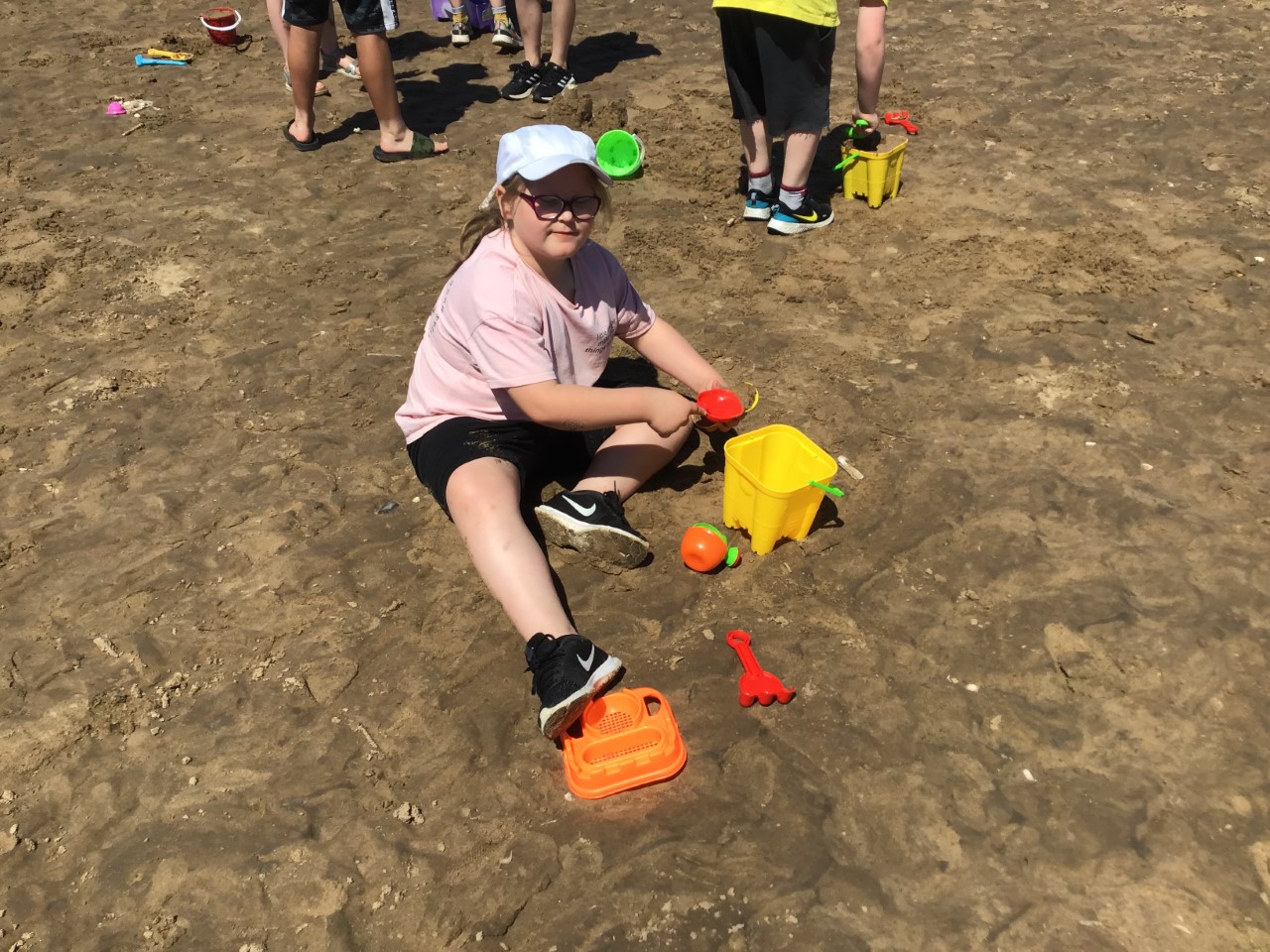 Oaks: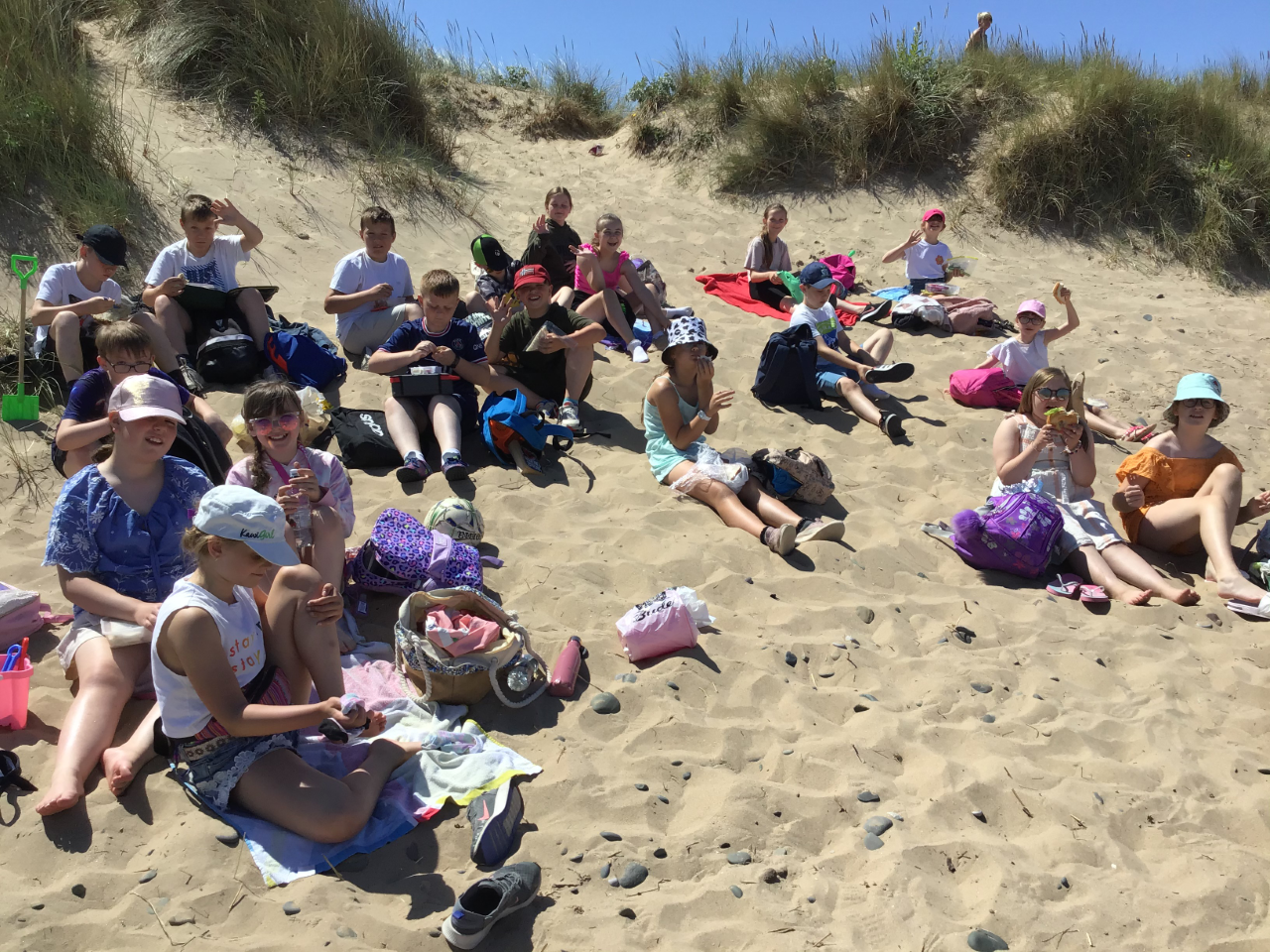 Sports Day 2022
We have held our annual sports day and it was lovely to see all of the parents back to support us.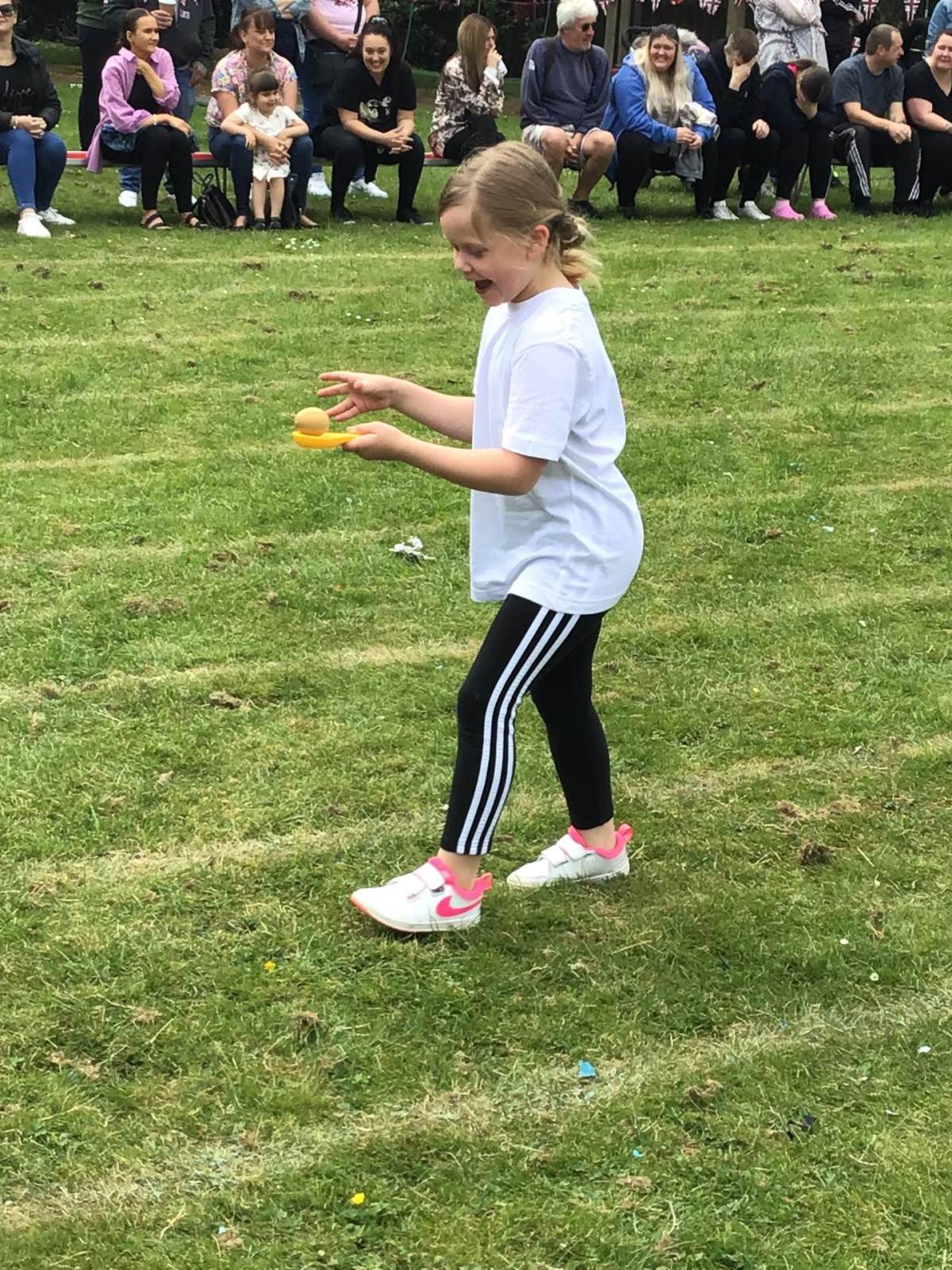 Key Stage 2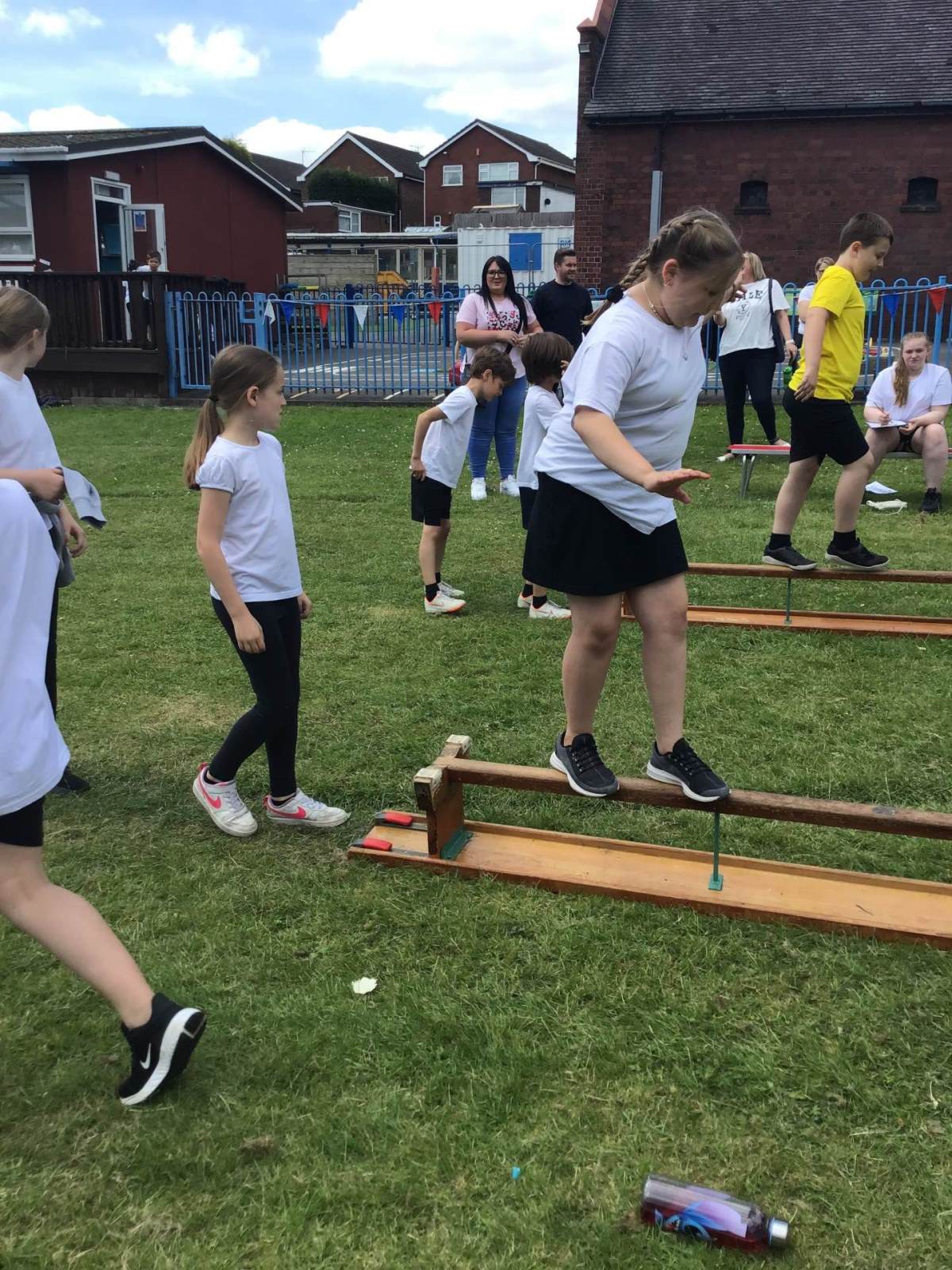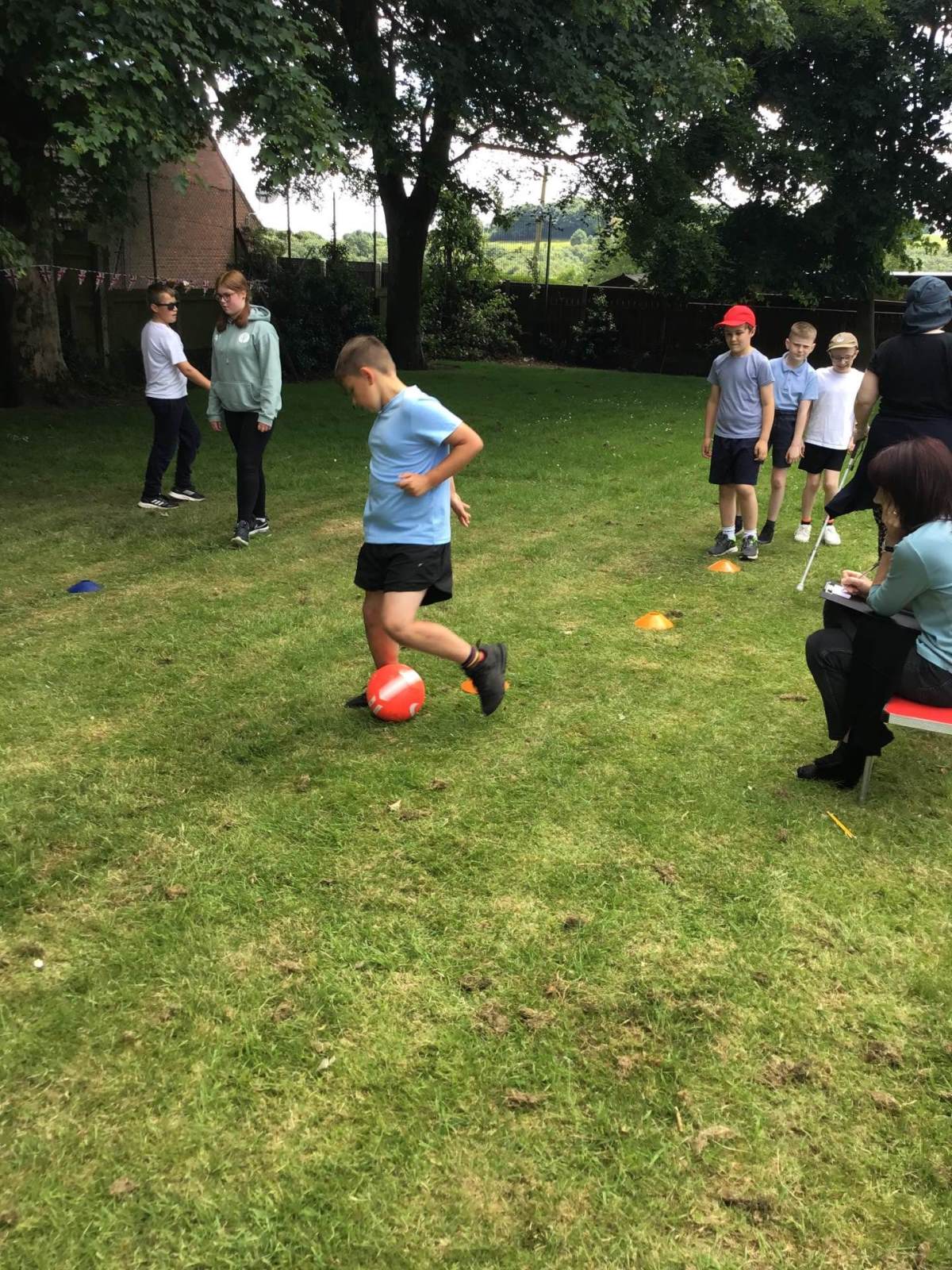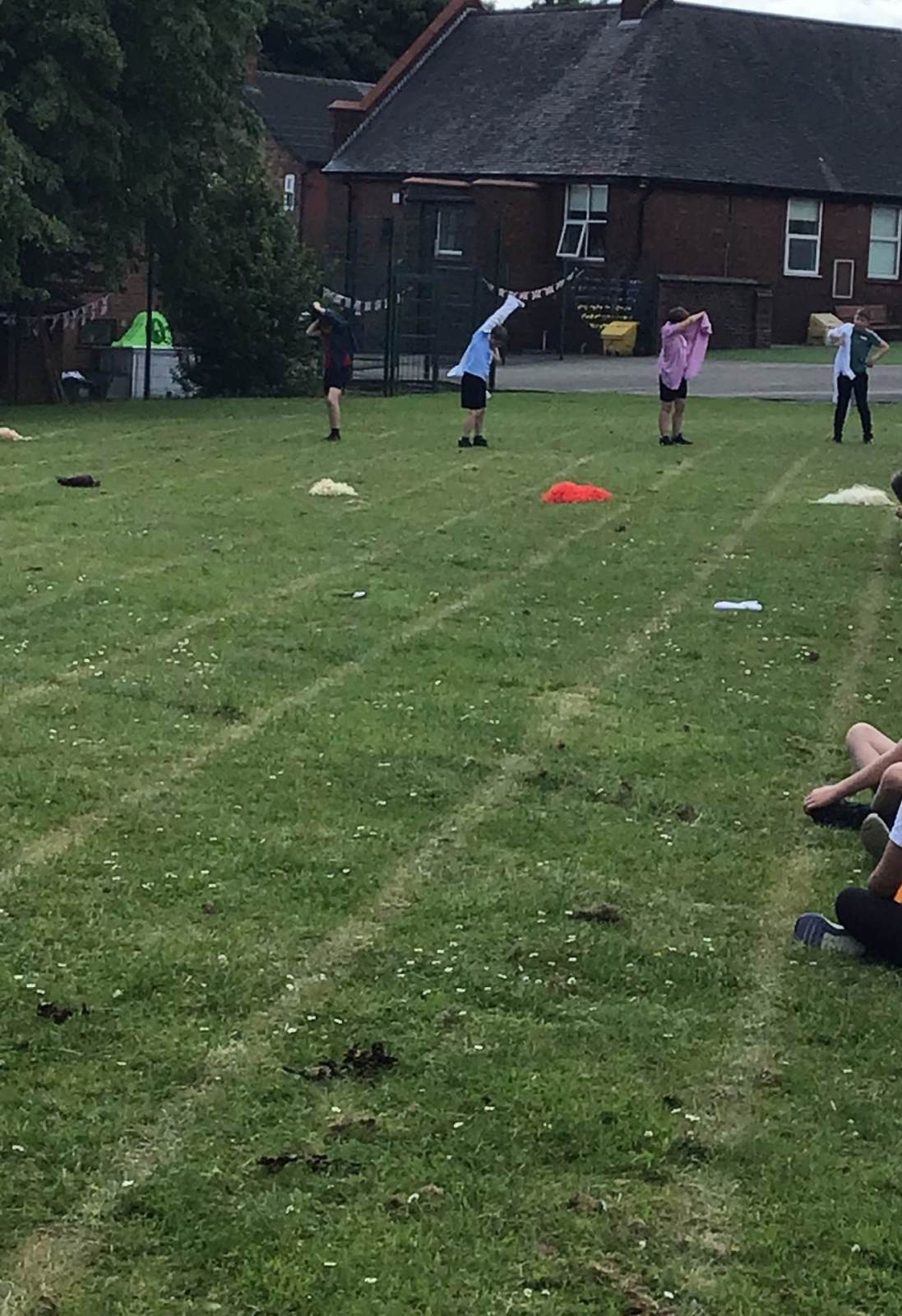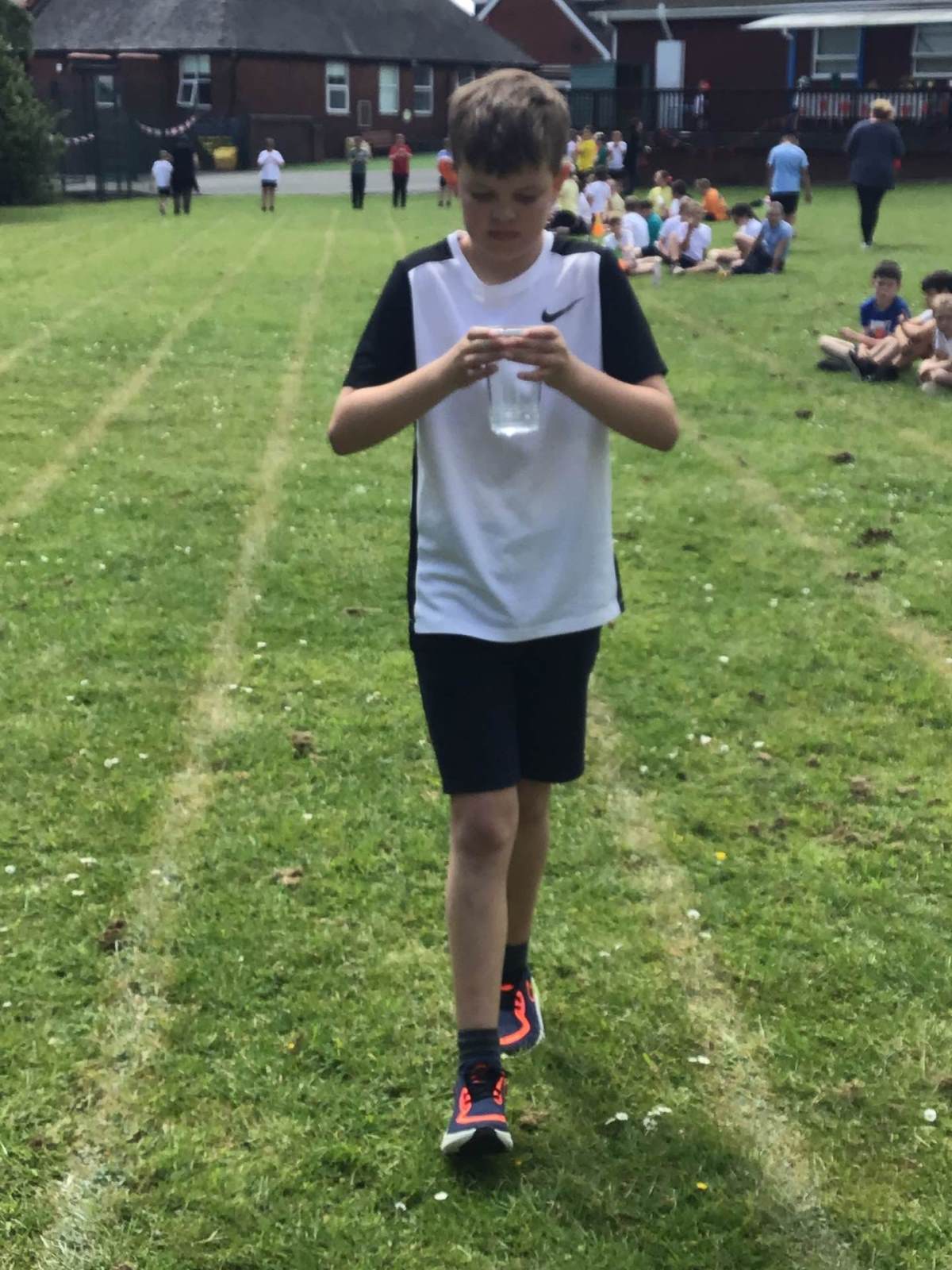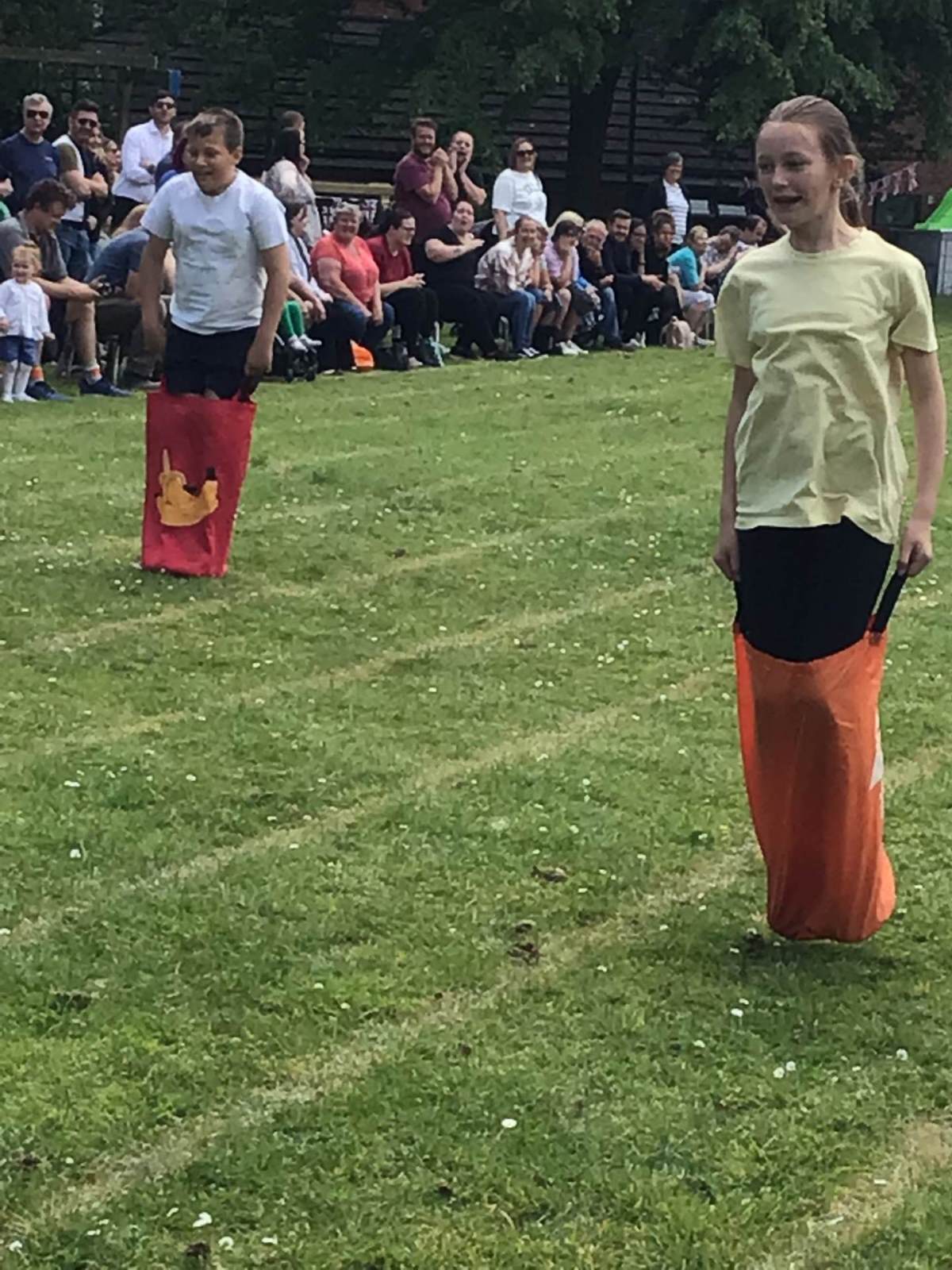 We had a fantastic day gaining points for our house.
The winners were..........
BURLEY!
Congratulations and well done to everyone!
Smoothie Bike
We had AIP into school, bringing their smoothie bike with them! This was fantastic as we made smoothies using the bike to mix it. They were delicious!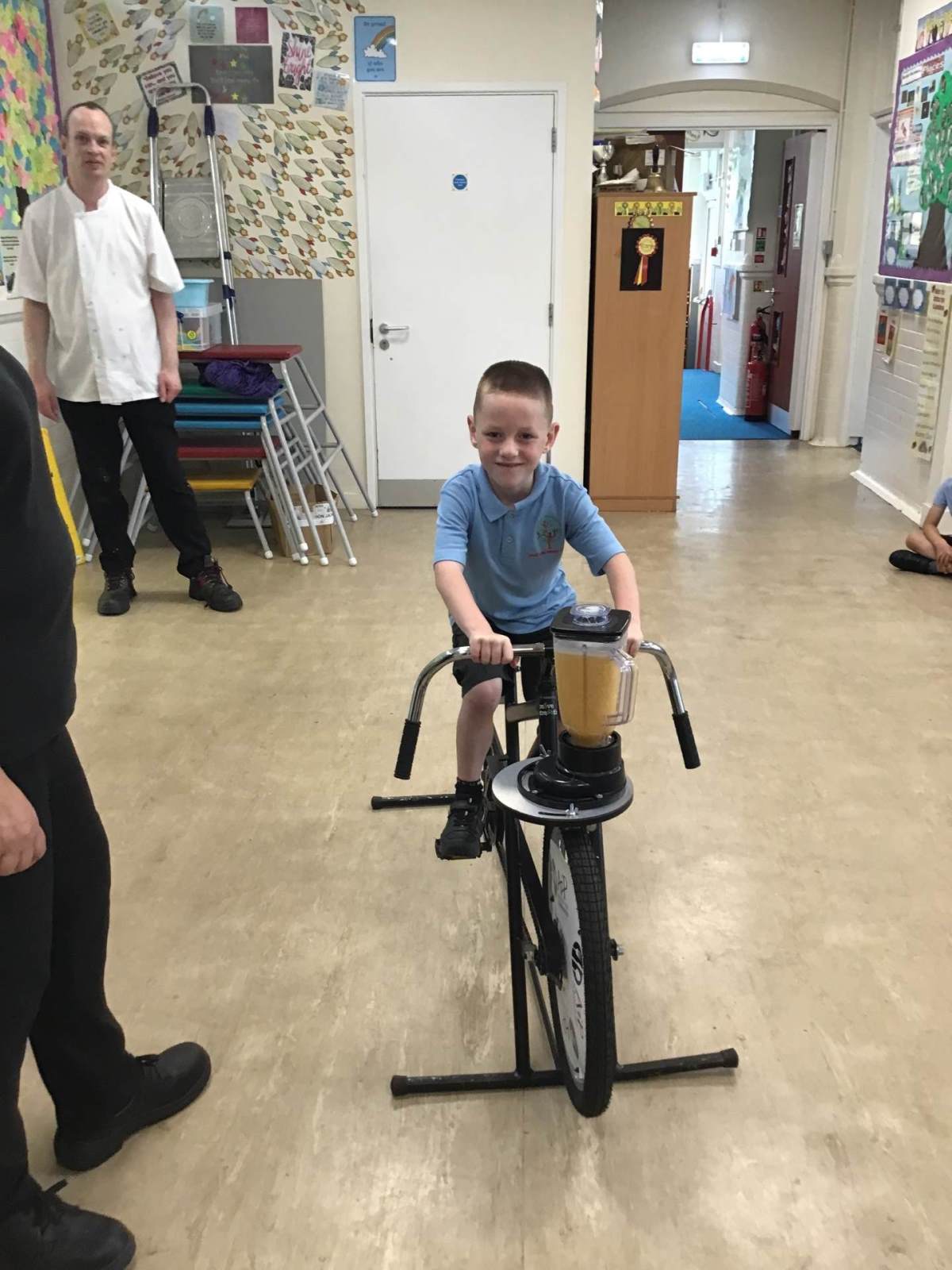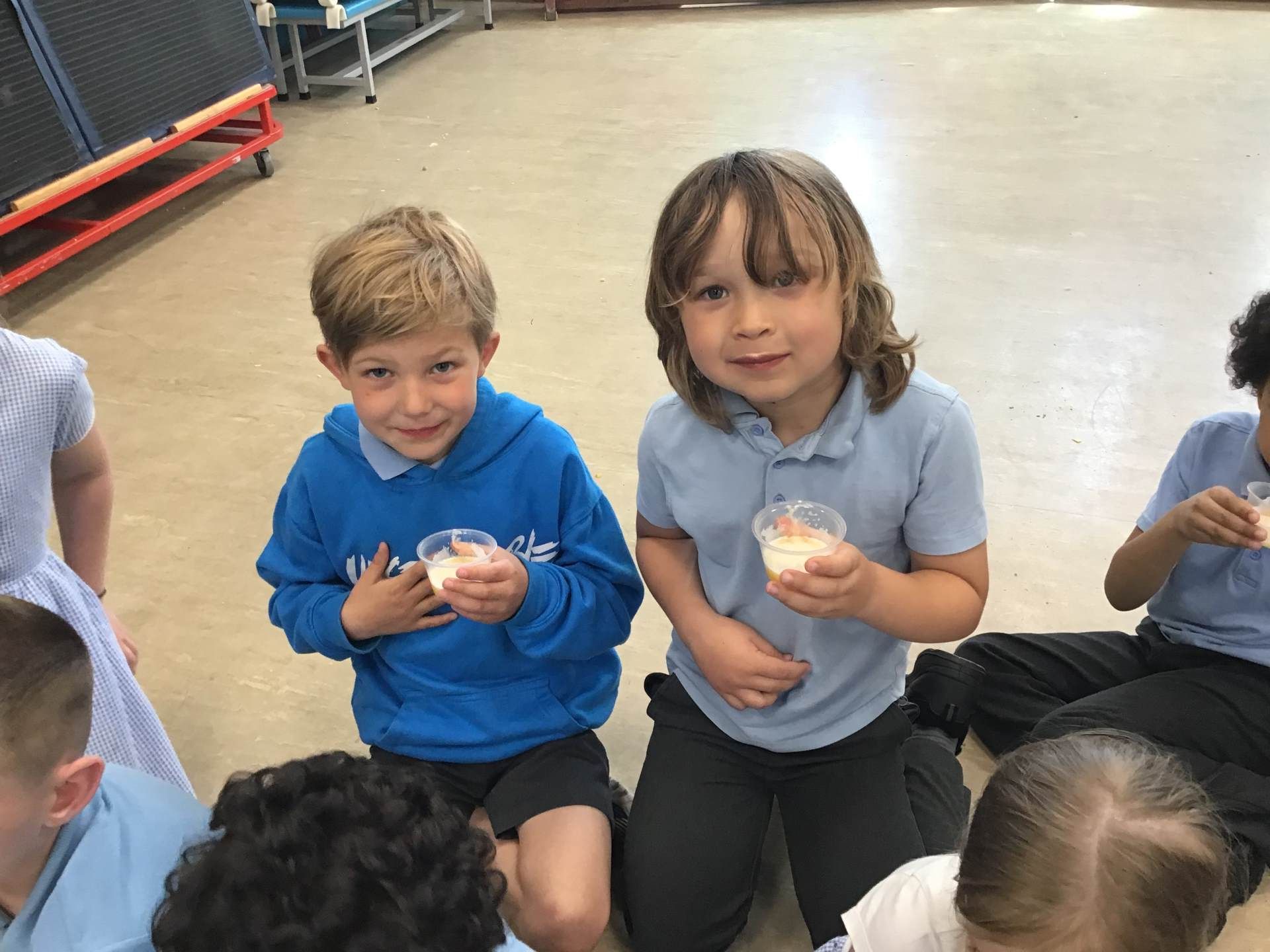 Jubilee Celebrations.
On the week beginning 23rd May, Wood Lane marked the Queen's Platinum Jubilee Celebrations in true Wood Lane Style.
Jubilee Bake off

Making crowns
Activities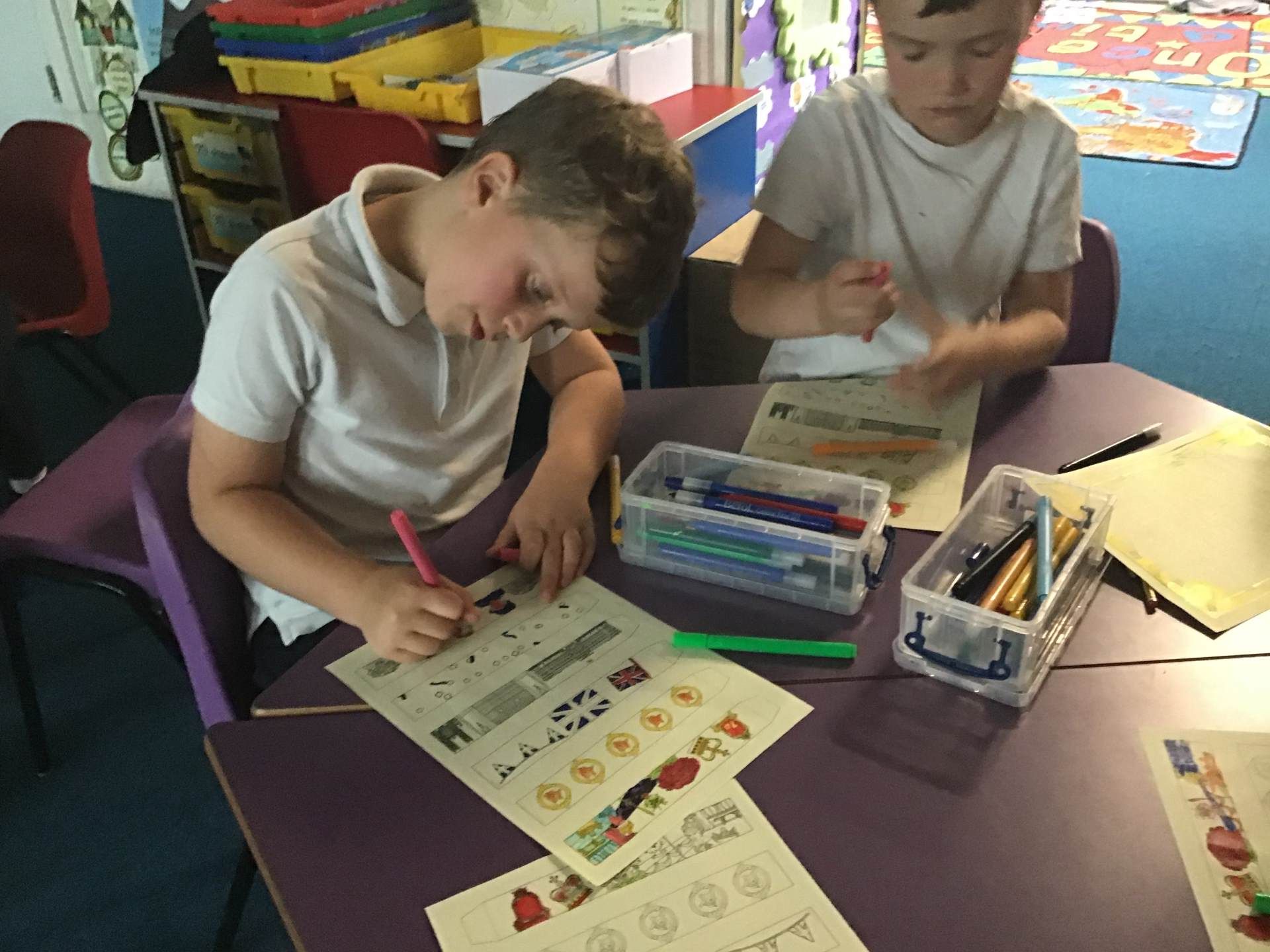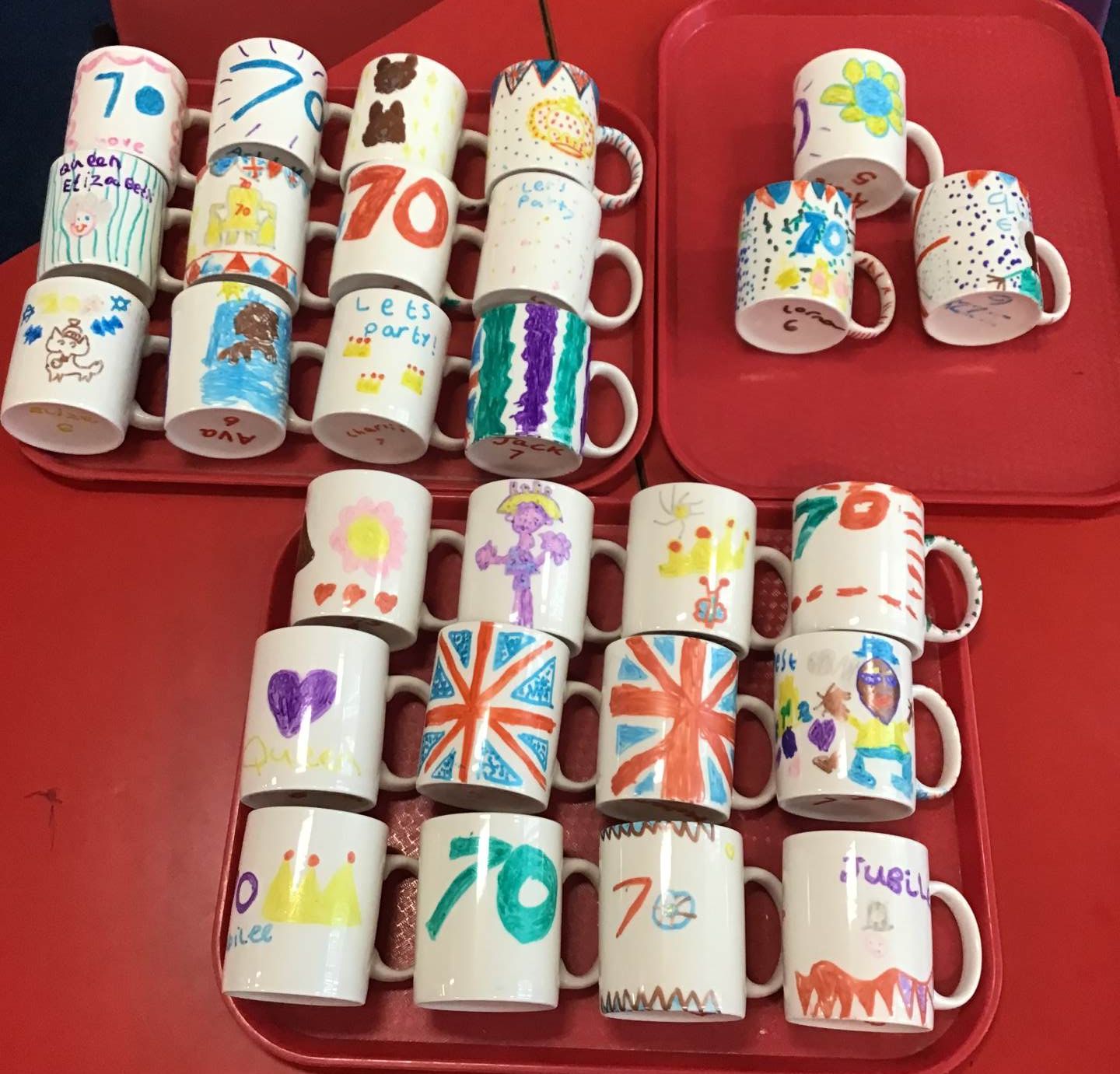 Jubilee Picnic Lunch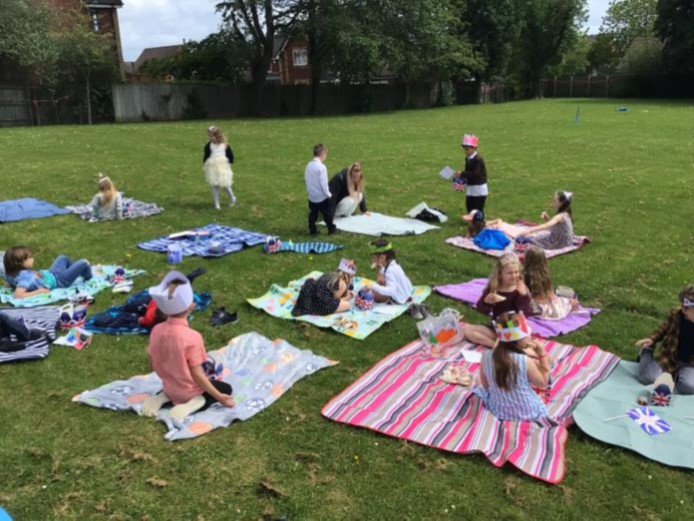 Traditional Garden Games
Ice Cream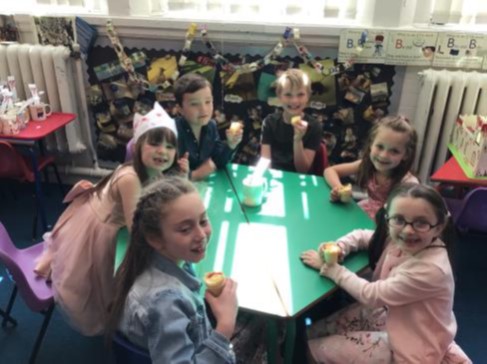 We made things to send to The Queen.
Bluebells
Acorns
Silver Birch
Oaks
Ready to send to Her Majesty The Queen.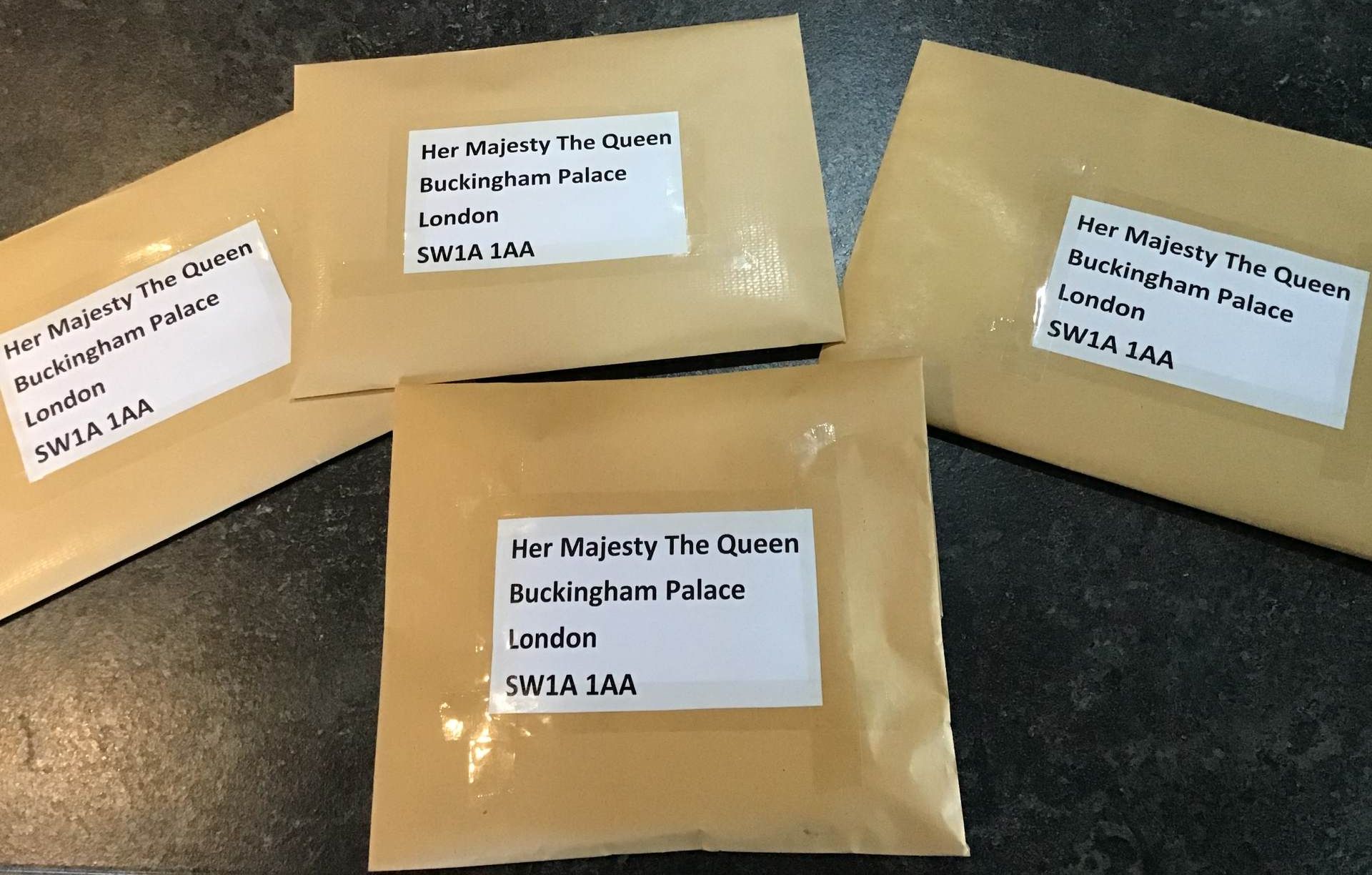 Goodbye Madame Howard.
This week we said goodbye to our amazing French teacher, Madame Howard.
We would like to wish her well and thank her for her many years with us at Wood Lane.
Dogs Trust
Today Key Stage 2 had a visit from The Dogs Trust.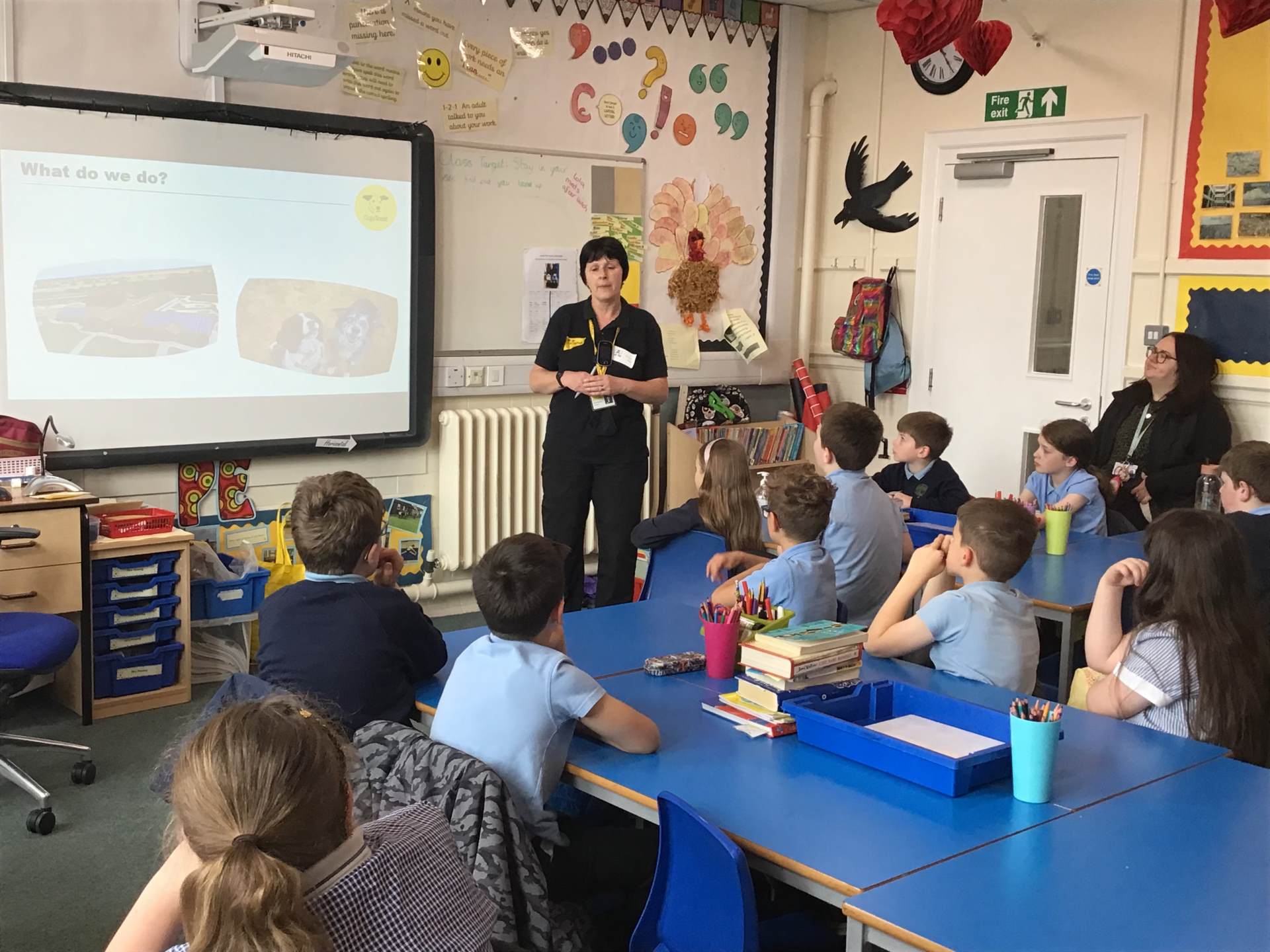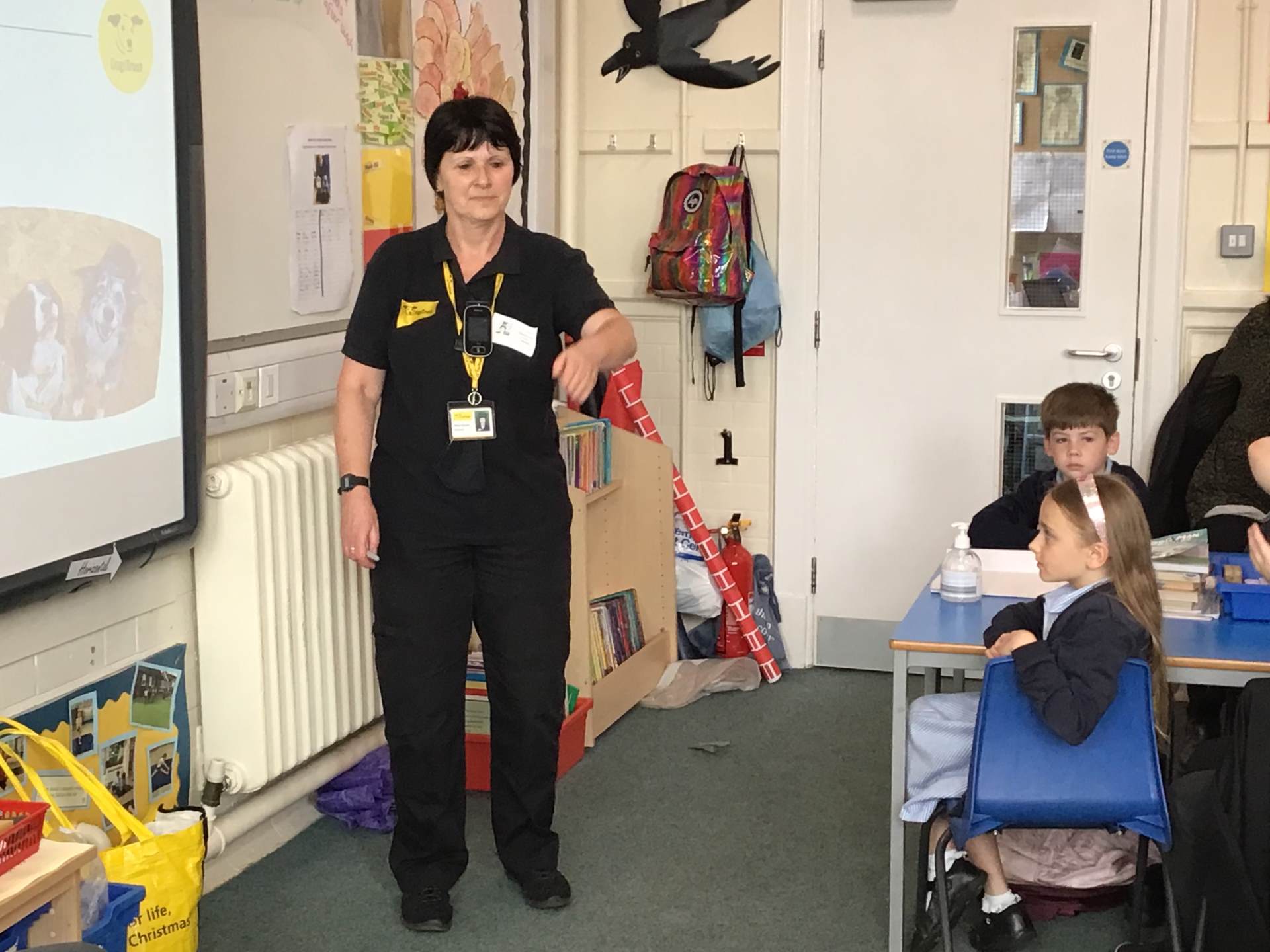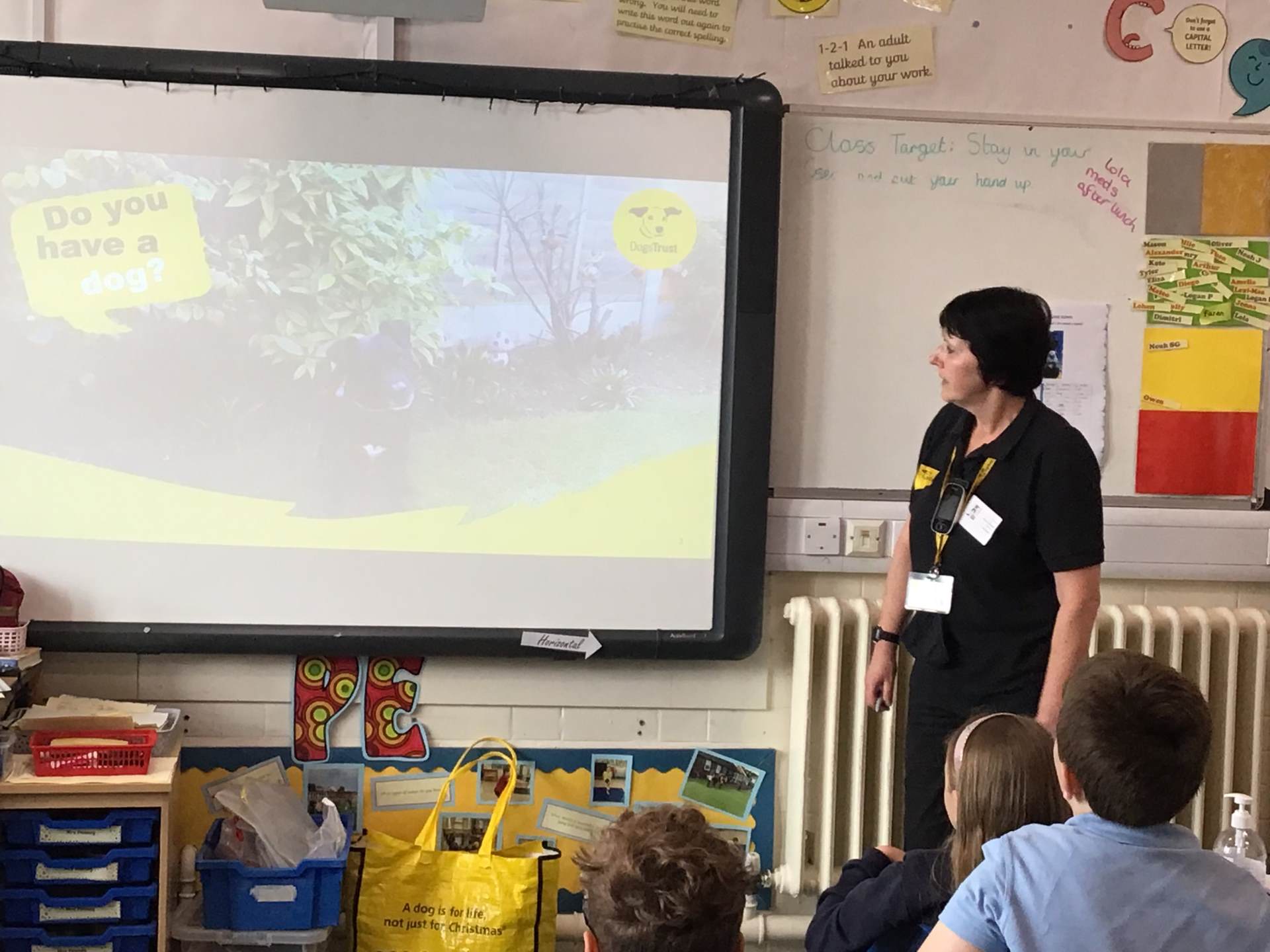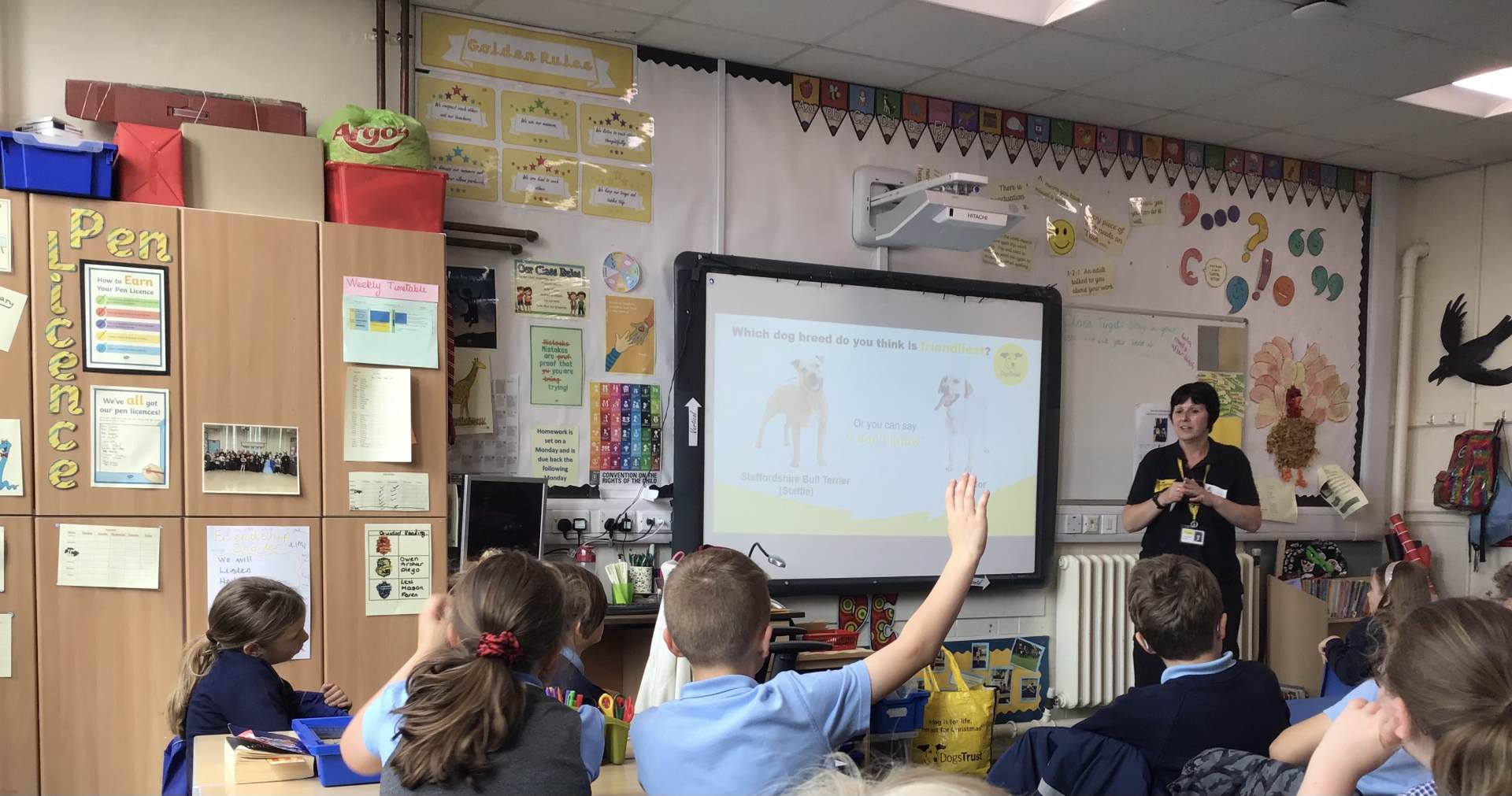 Ceramic mosaic.
The finished piece - how amazing does this look?
Jubilee Mosaic
As part of our celebrations for the upcoming Jubilee for the Queen, we have decided to make a mosaic for our school. This week we all had chance to work with Philip Hardaker to create our own tile as part of this.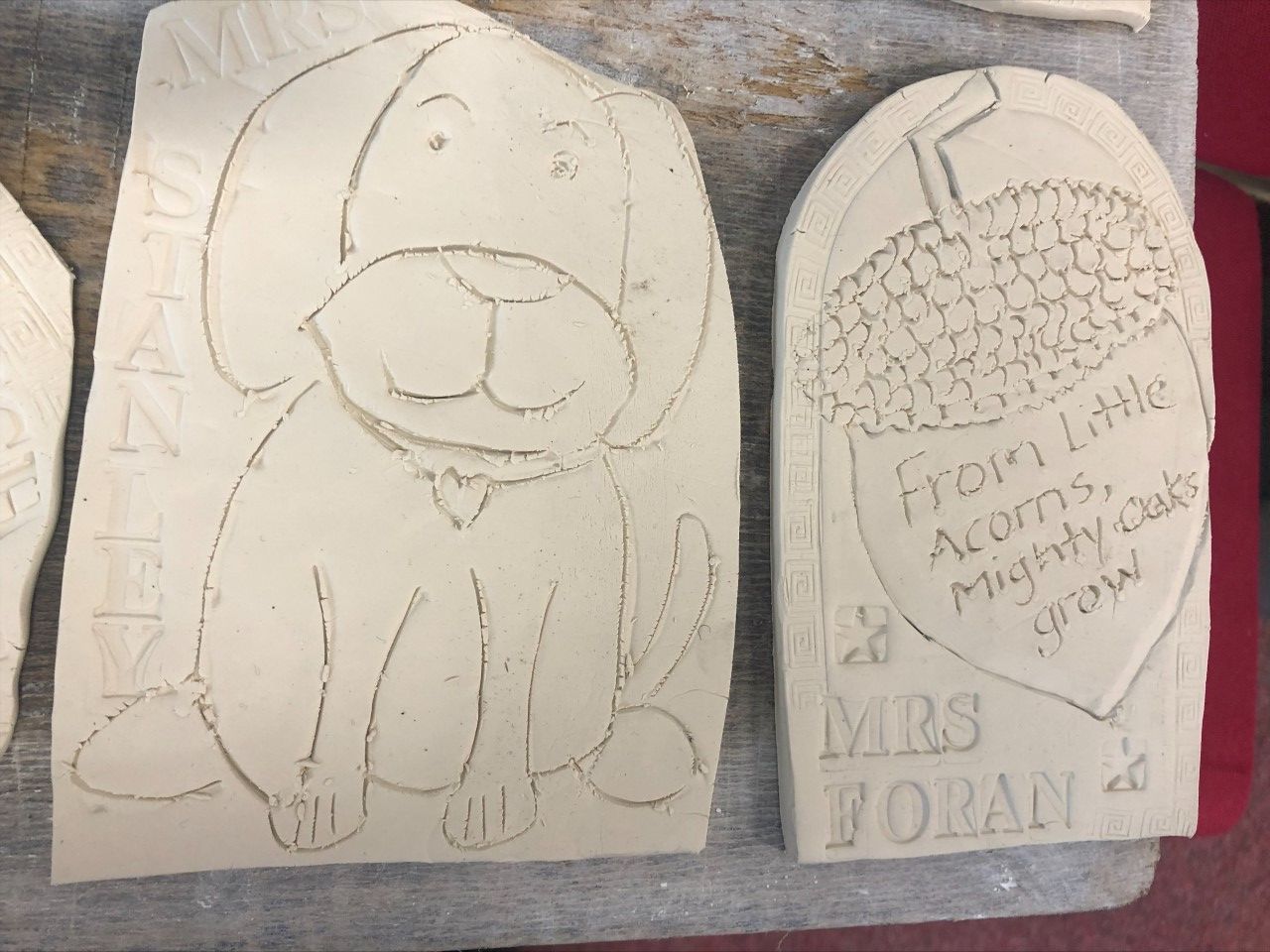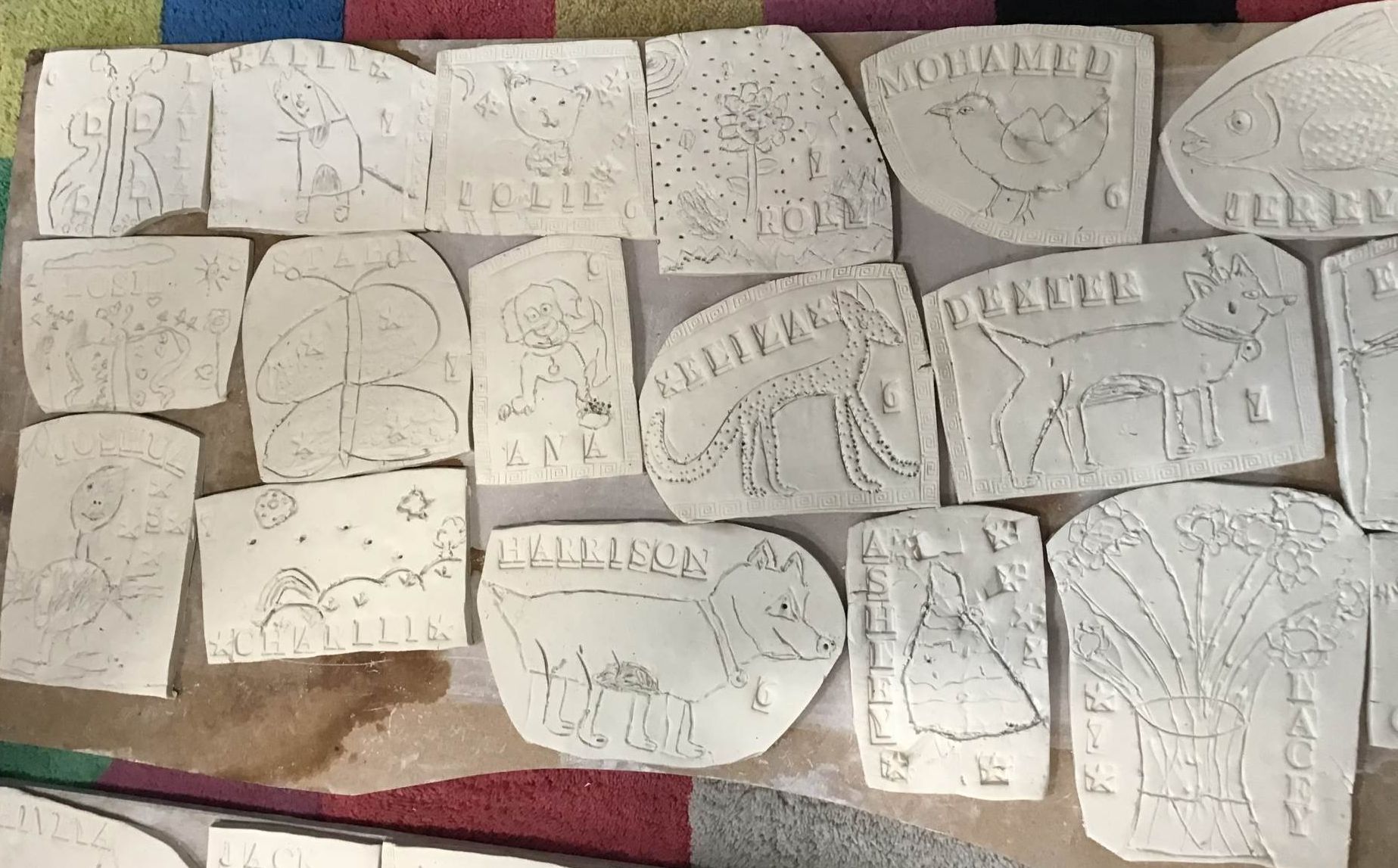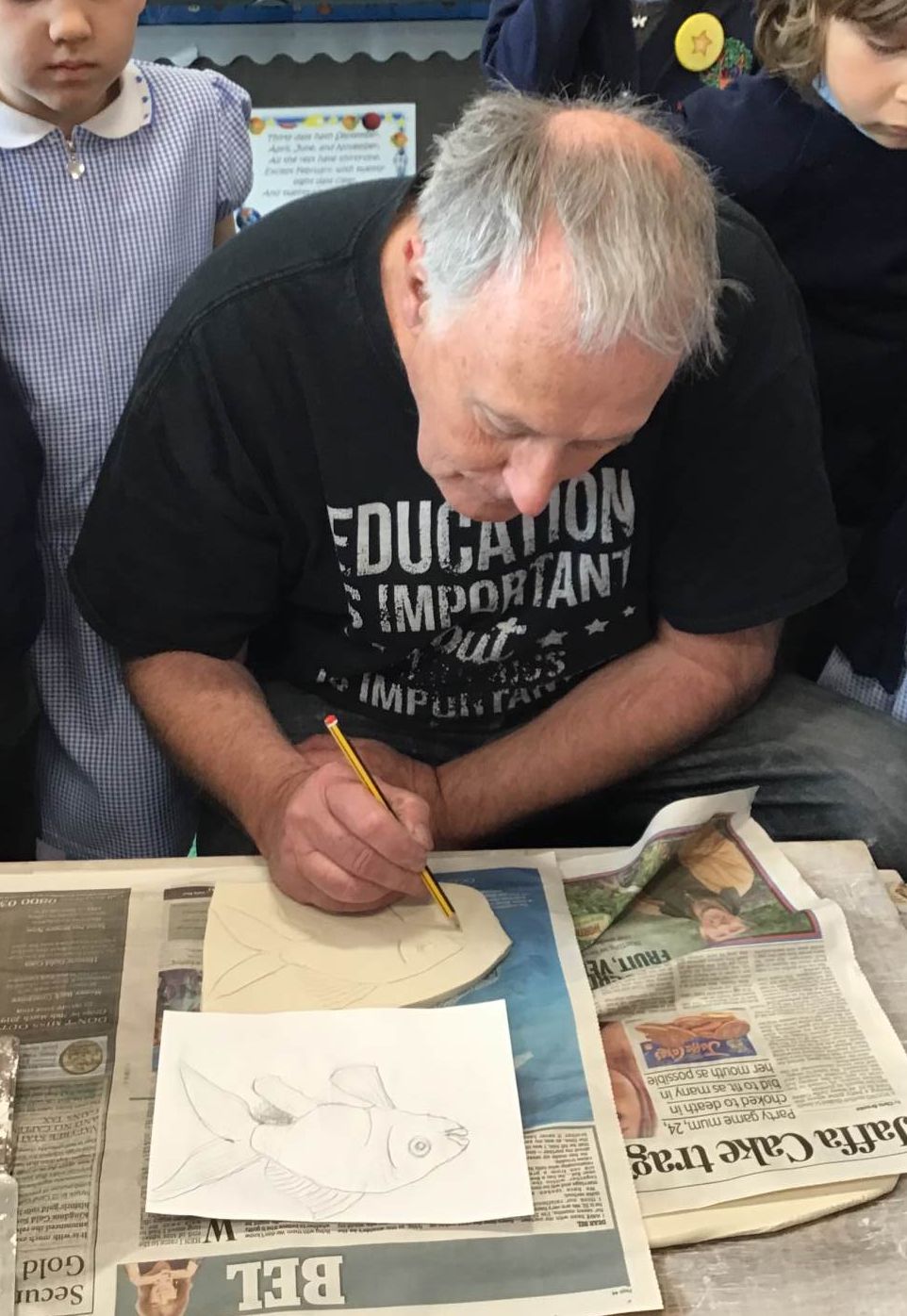 Painting the tiles.
This week we painted and decorated the tiles.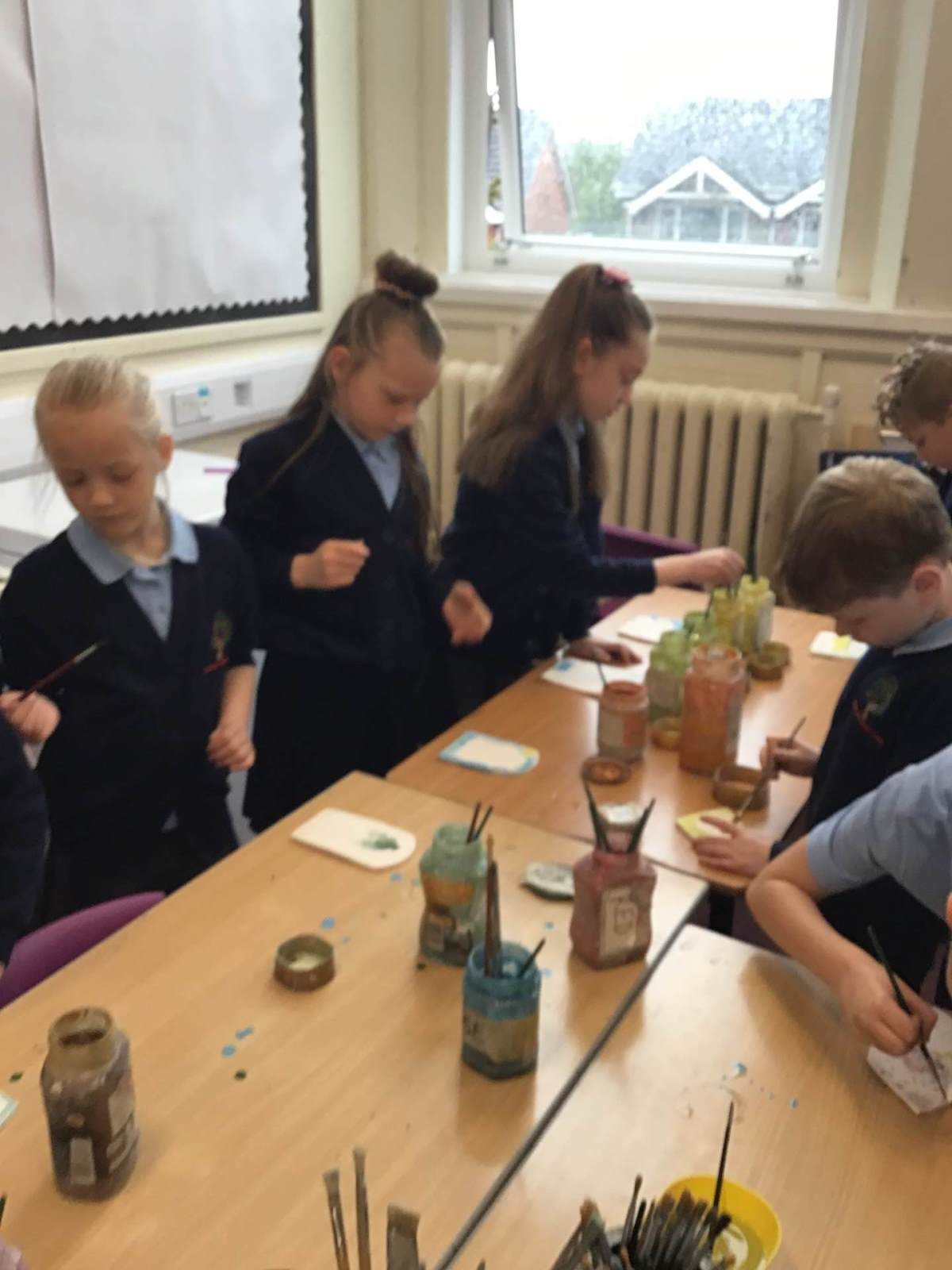 Easter Raffle.
The winners of our Easter Raffle this year are: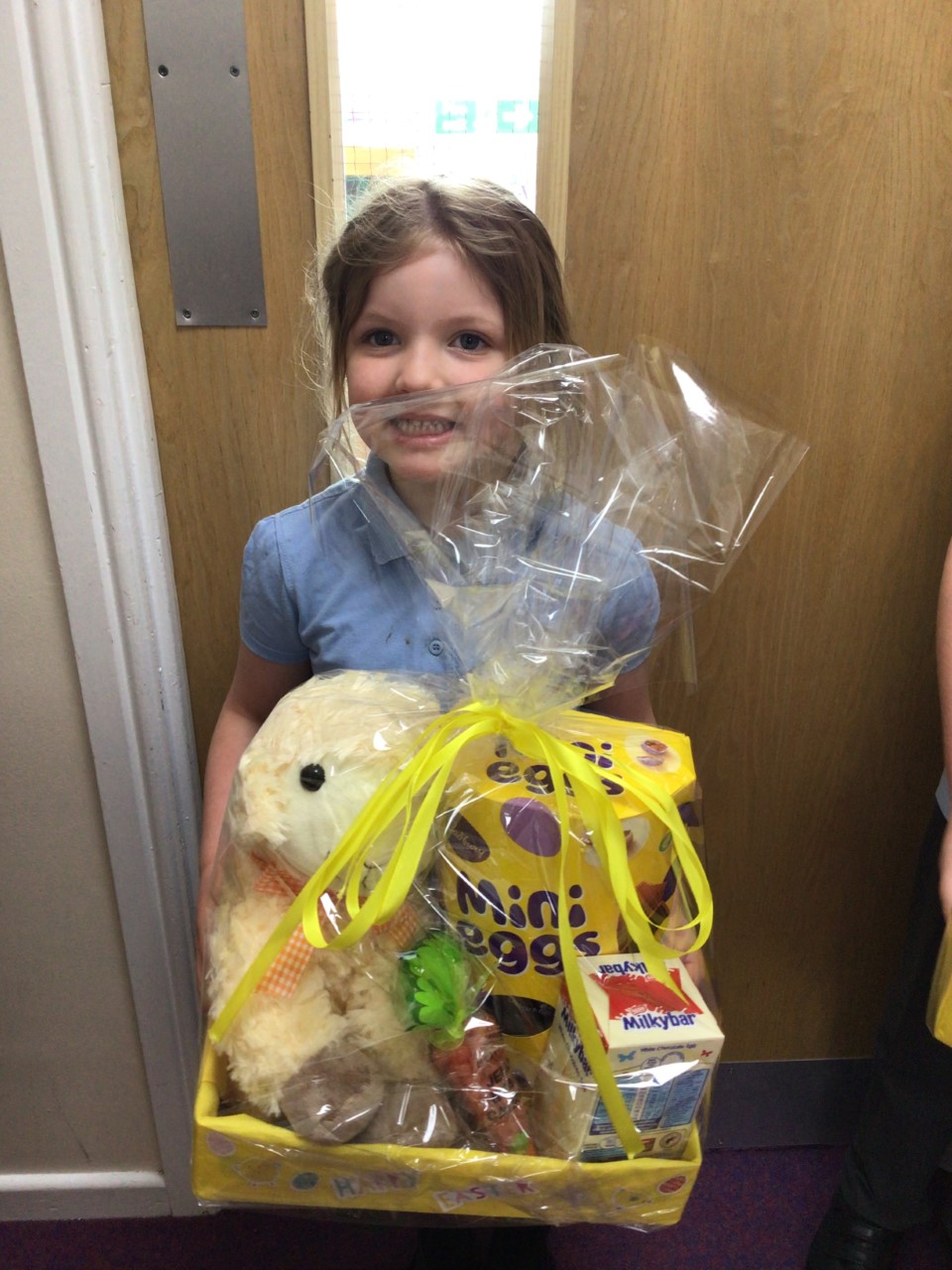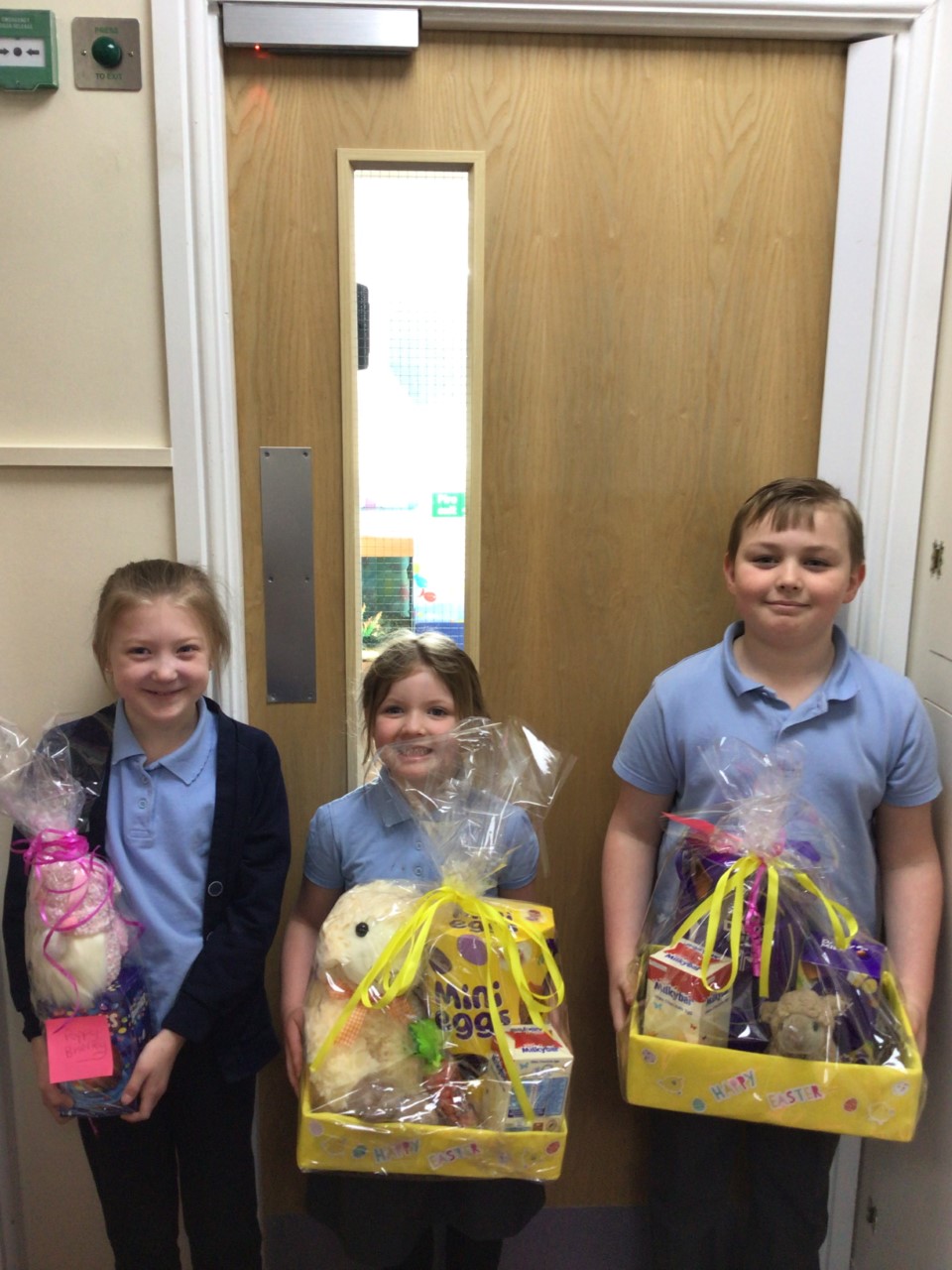 Thank you to everyone for their support.
Easter Egg Competition.
This year we had an egg competition. The entries were amazing and so much effort was made.
Well done to our winners.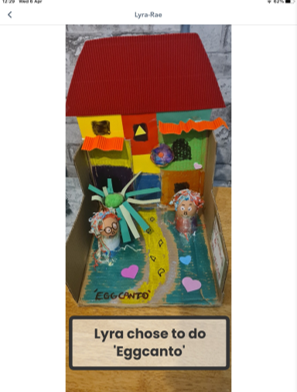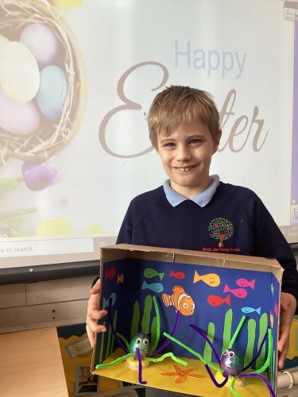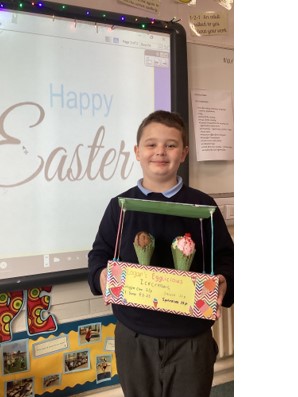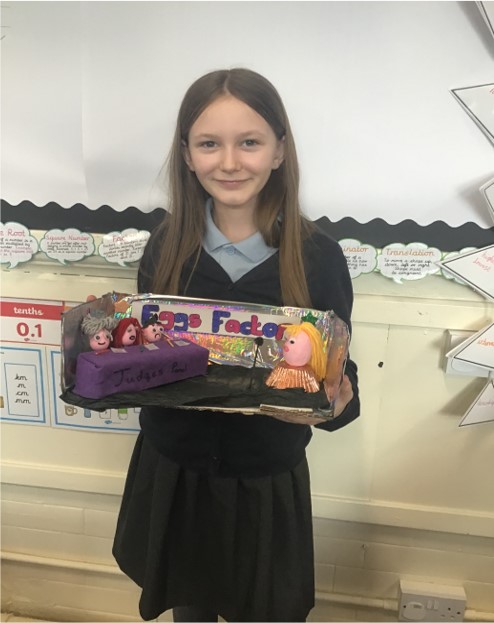 The Hobbit
We were treated to a performance of The Hobbit. It was amazing!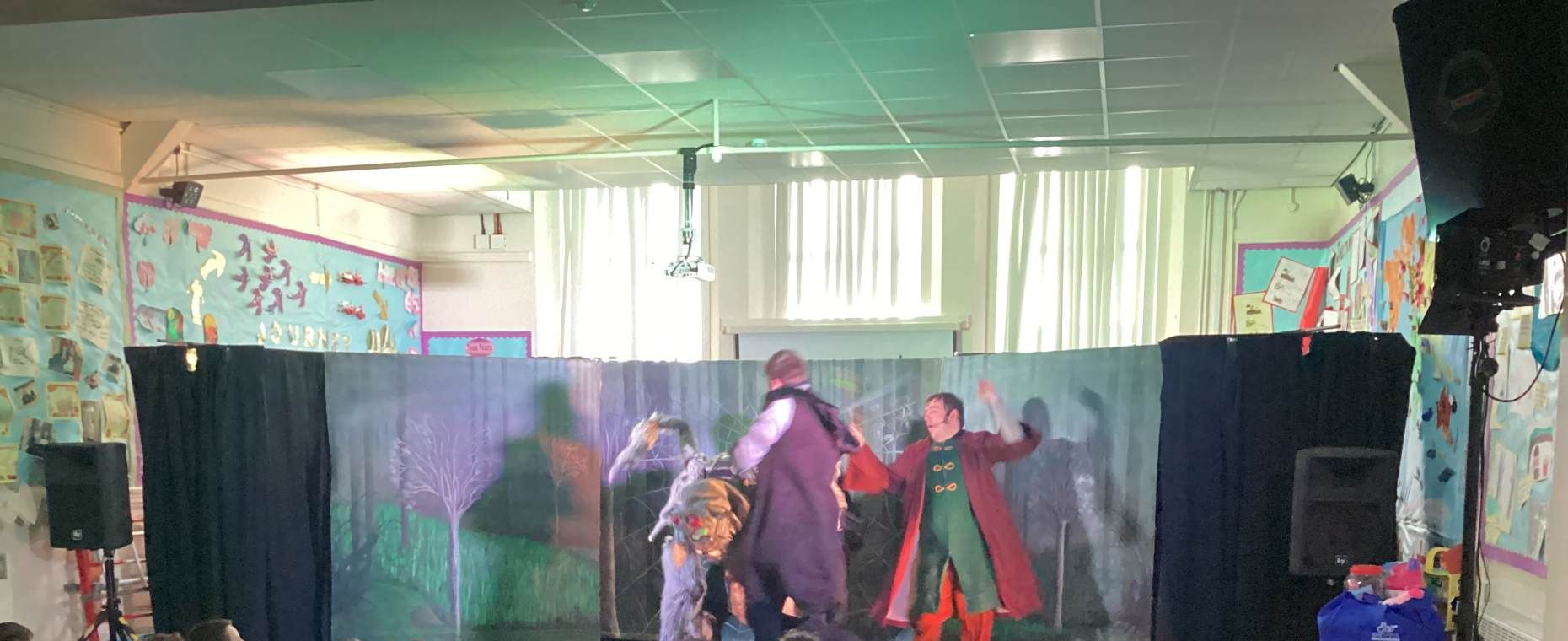 St David's Day
On March 1st we celebrated St David's Day by coming to school dressed in 'Welsh' colours and doing some activities.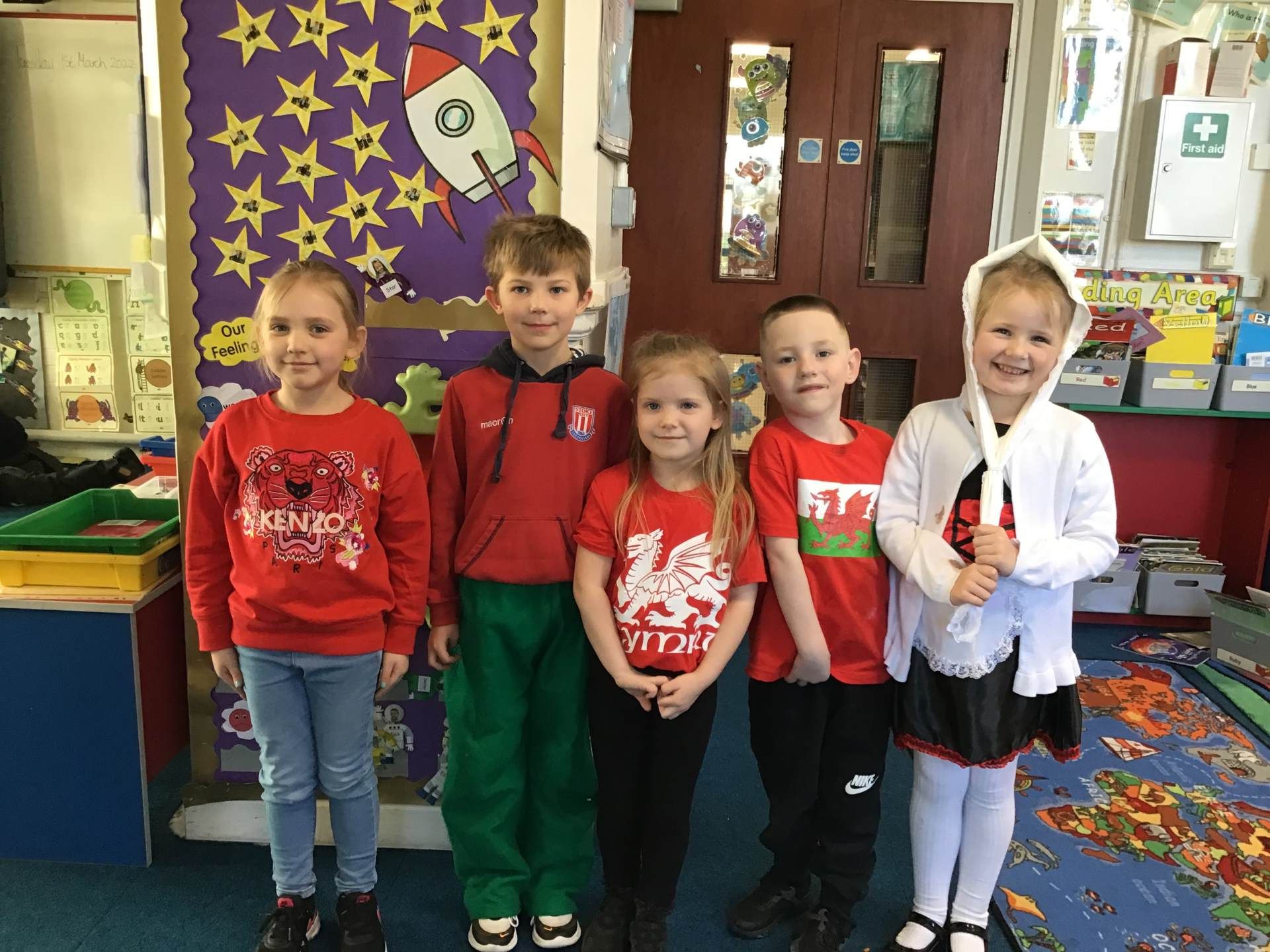 World Book Day
This year we all dressed up as our favourite book characters.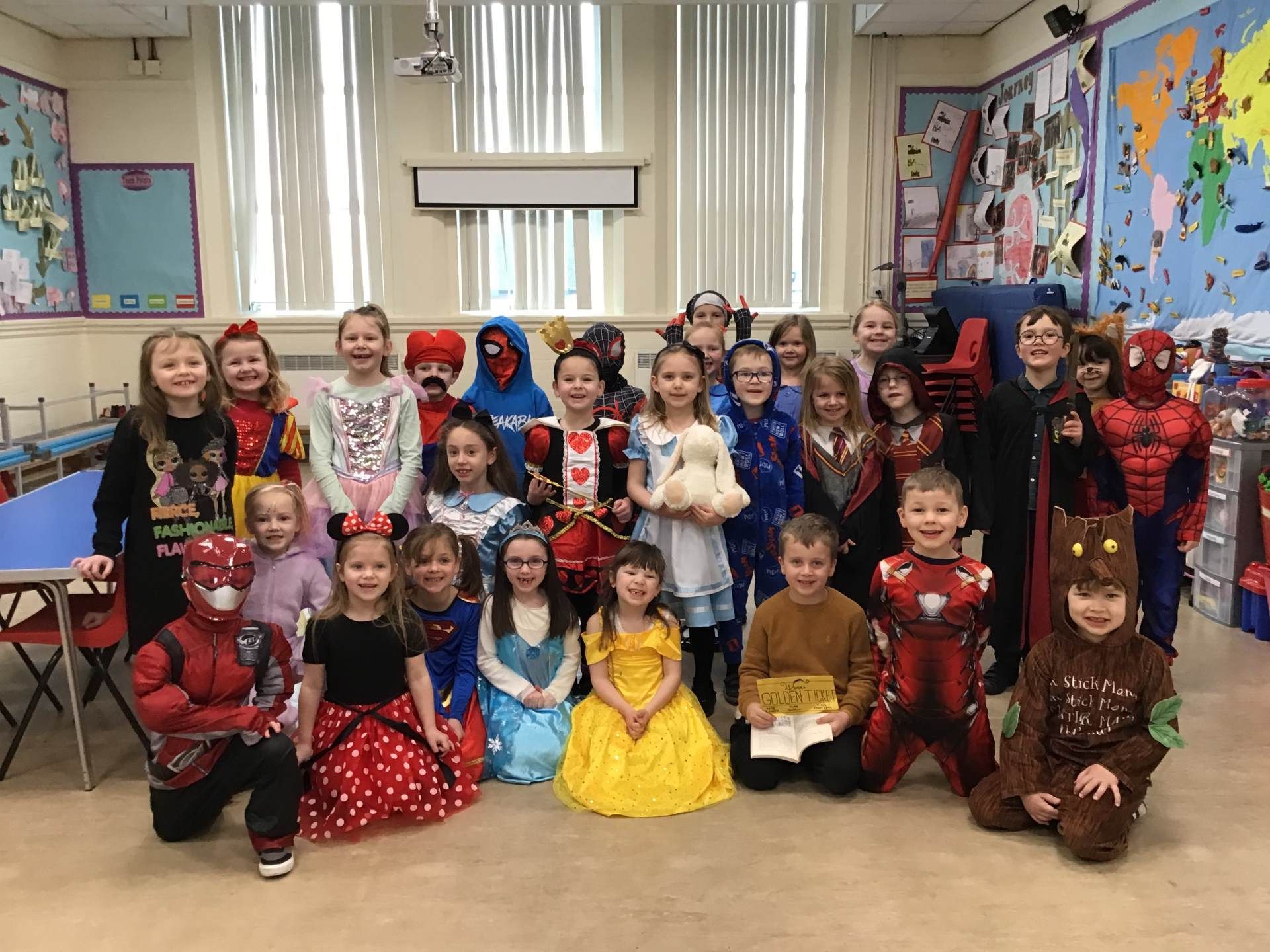 Keep Stoke Smiling
Stoke City Football Club came to visit us to talk to us about oral health. This is part of the new campaign 'Keep Stoke Smiling'.
It was really interesting and we learnt all about how to look after our teeth. Thank you.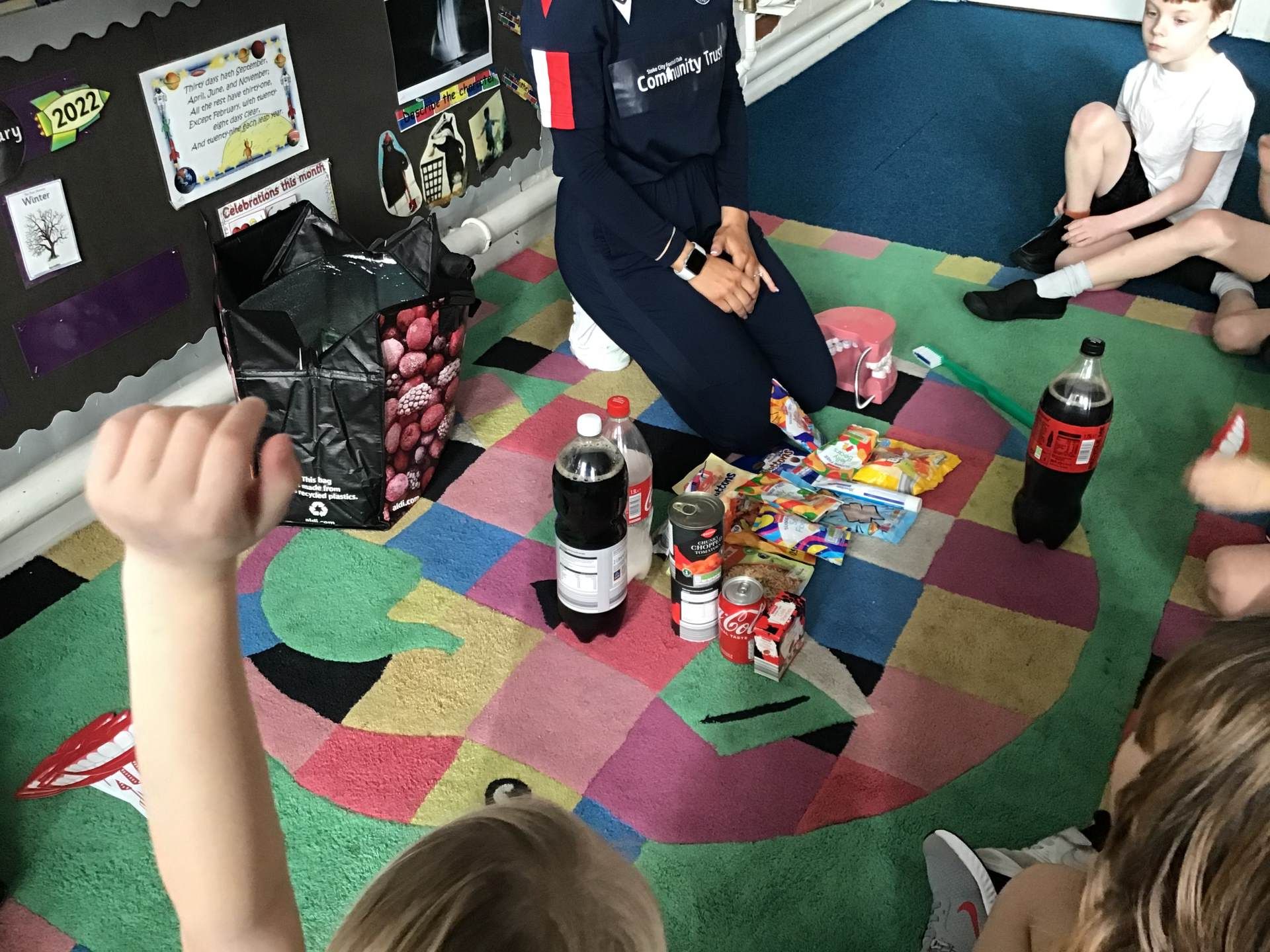 Yoga
We were lucky enough to have an instructor come to do some yoga sessions for the school.
It was very relaxing and so much fun! Thank you Maria.
Merry Christmas 2021
Nazareth performed by Wood Lane Primary School.
Panto 2021 - Sleeping Beauty
This year we were lucky enough to go on a trip to the pantomime at Crewe Lyceum Theatre. It was Sleeping Beauty and we all had an amazing time.
Whole School Christmas Lunch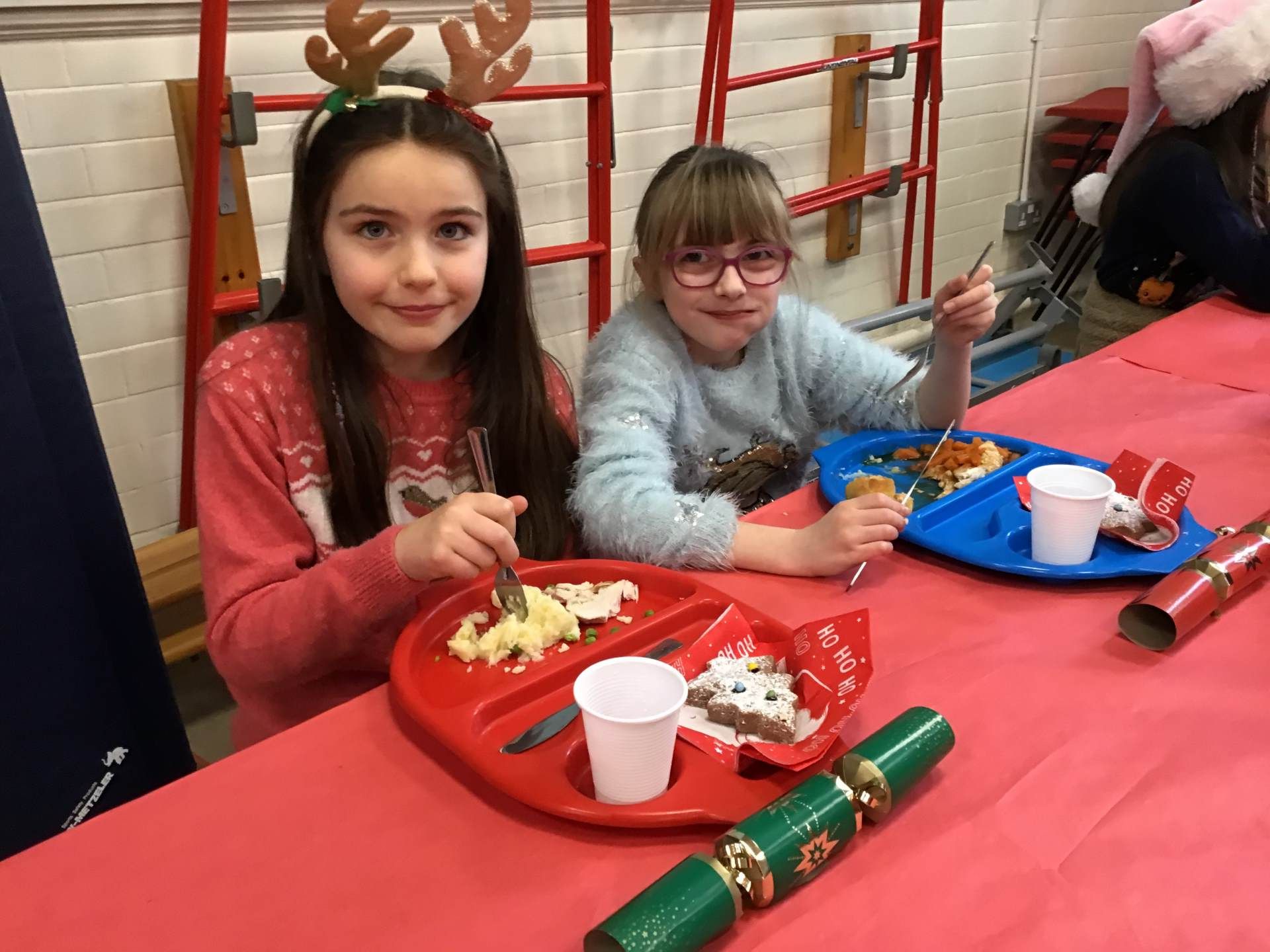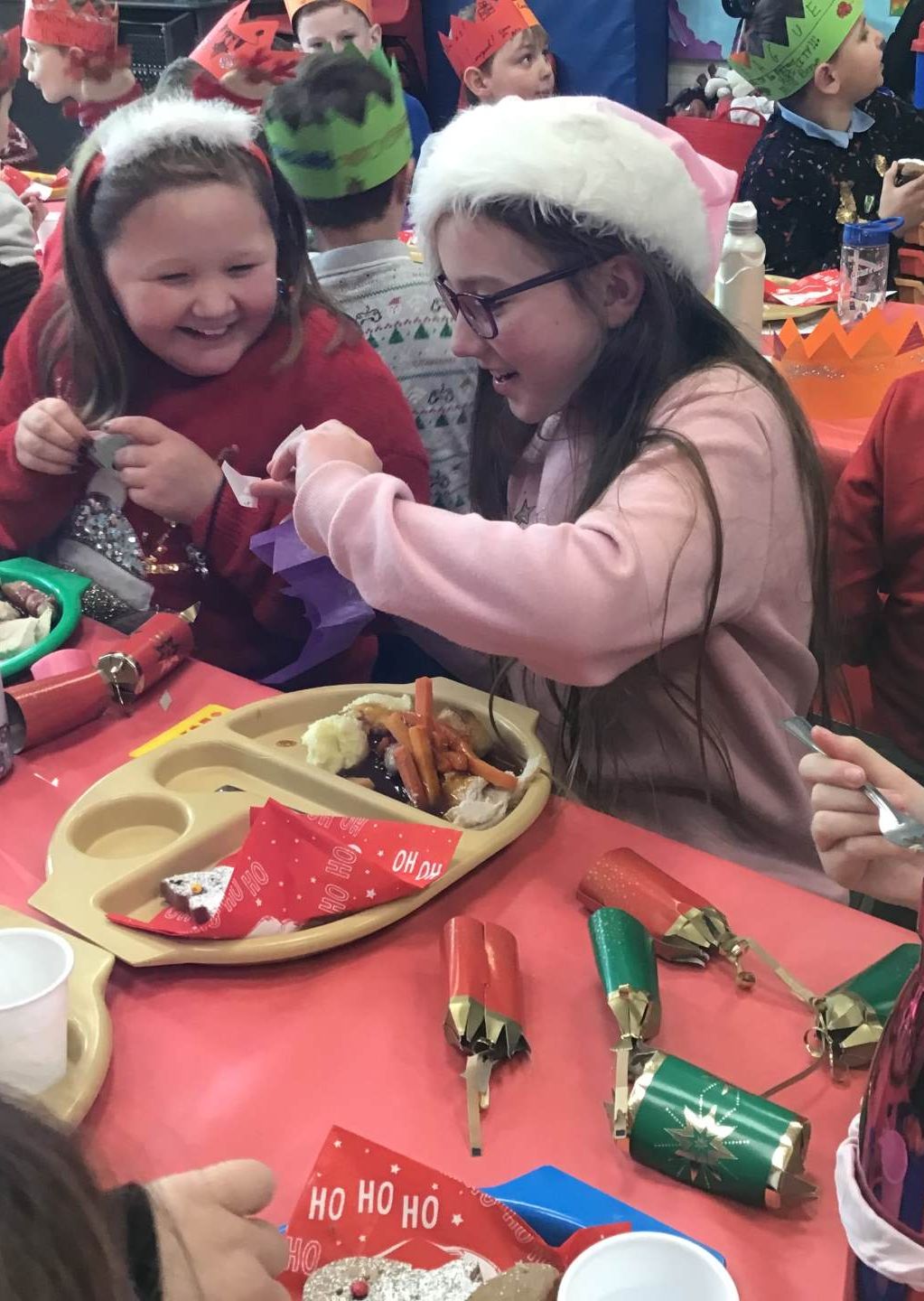 Anti-Bullying Week
This year we came to school in odd socks to symbolise that we are all different.
We did lots of different activities around kindness and created a whole school display.
Football Team - November 2021.
Tuesday Club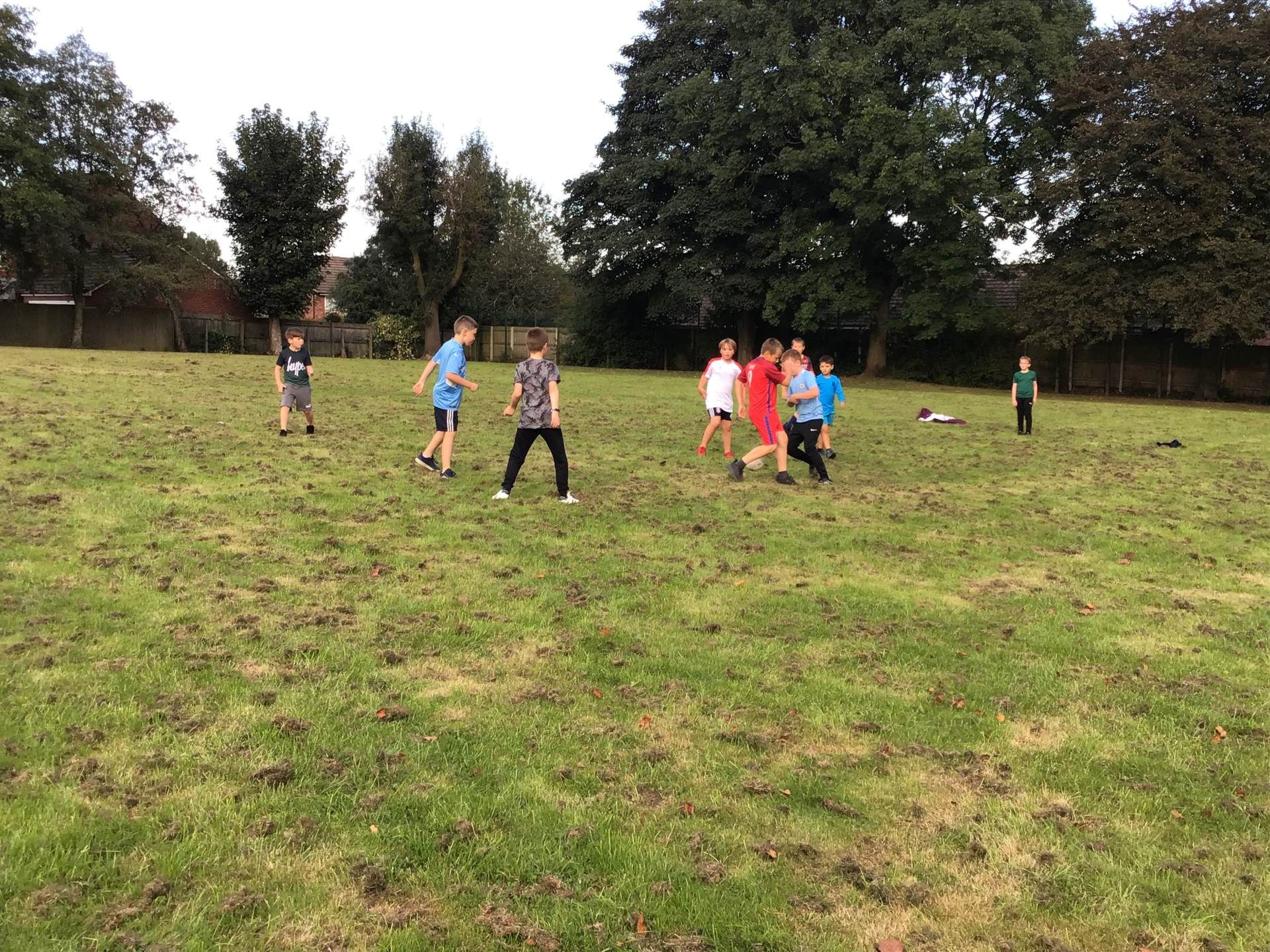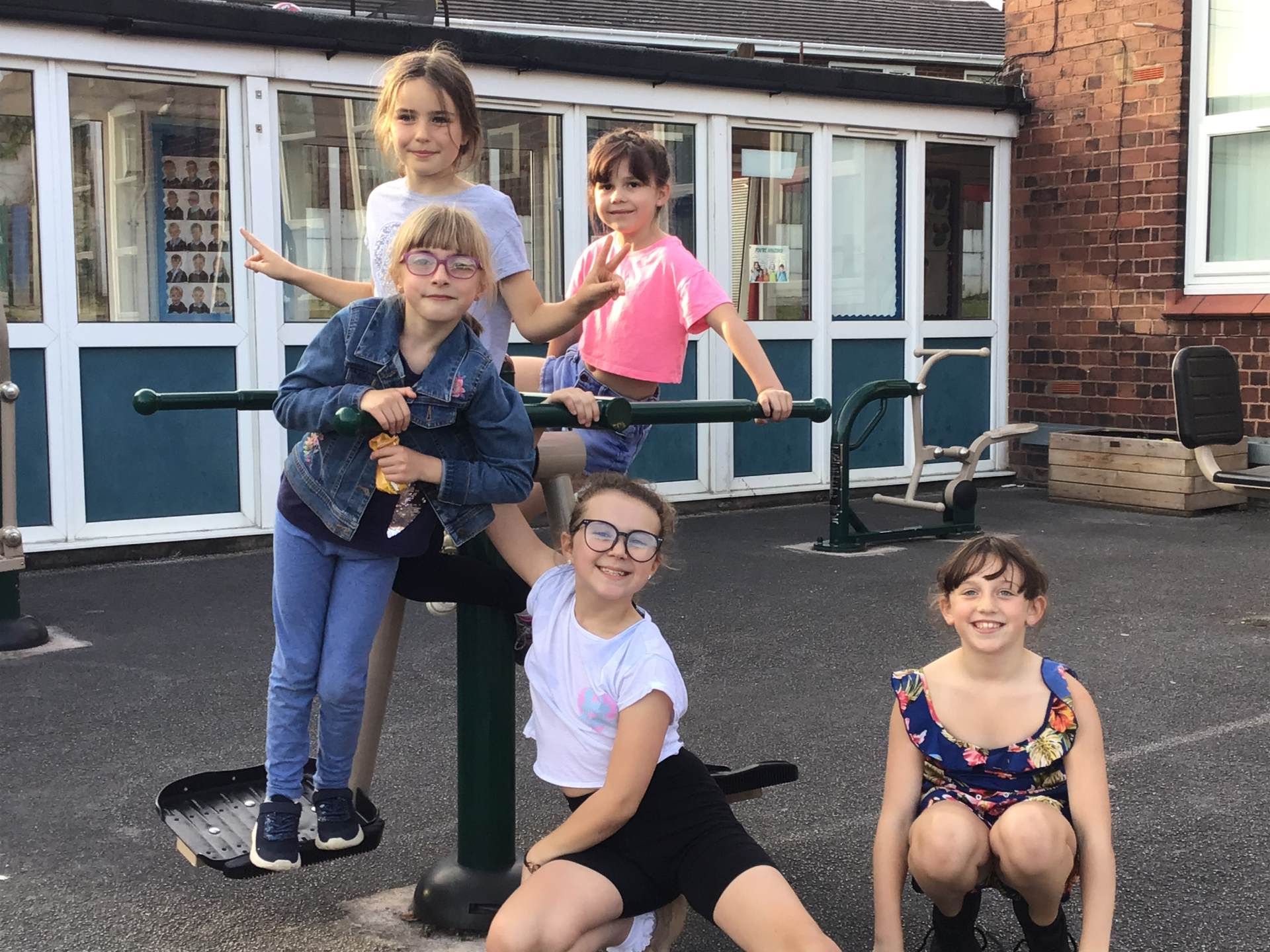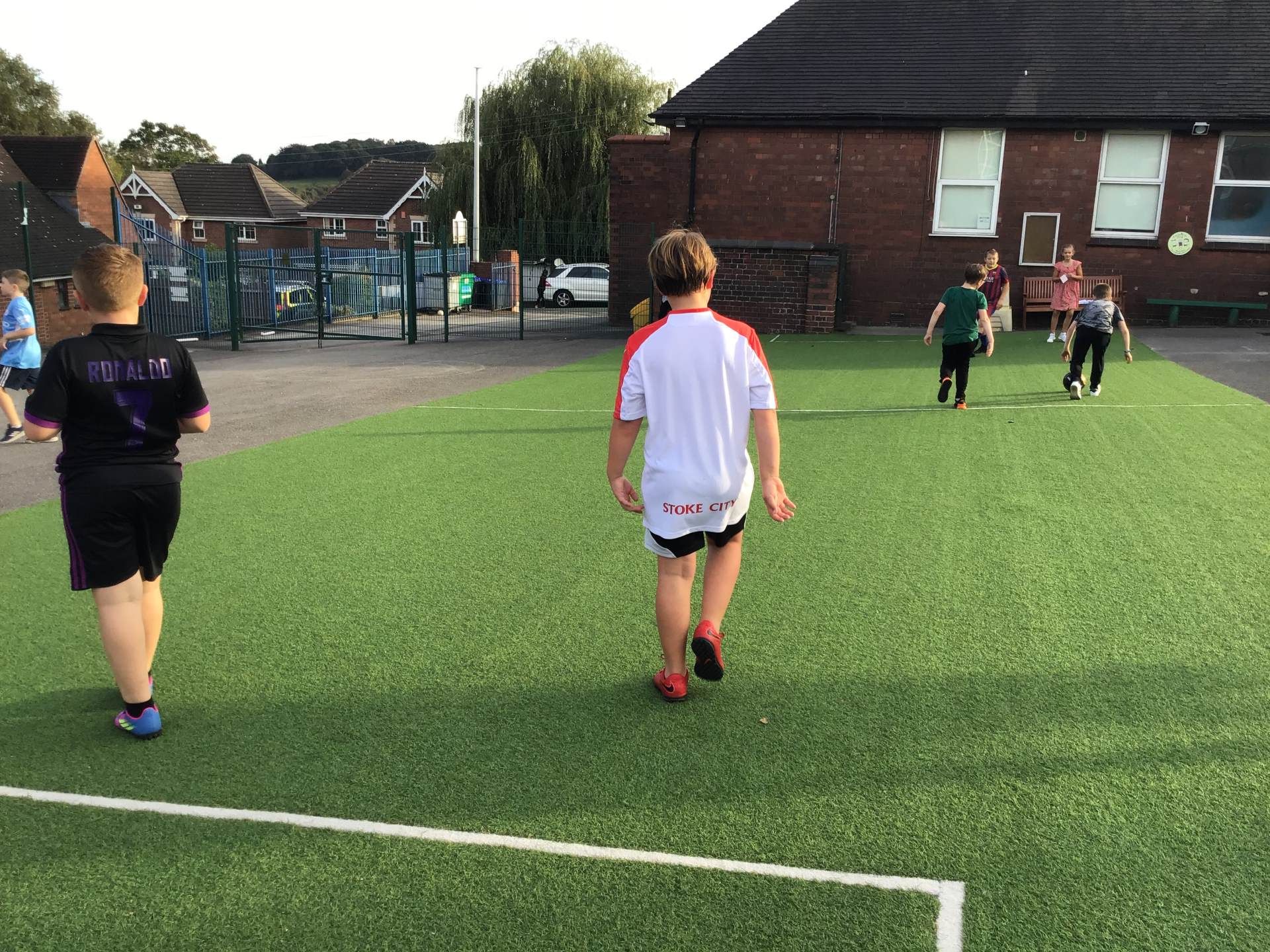 Our Team for 2021-2022
We have decided on our team for next year. Thank you to the children who are leaving us to go to high school.
Standon Bowers - Swynnerton Woods.
This was the last session for this time. We have all had an amazing time. Thank you Standon Bowers, see you next time!
This week we went into the woods to complete challenges.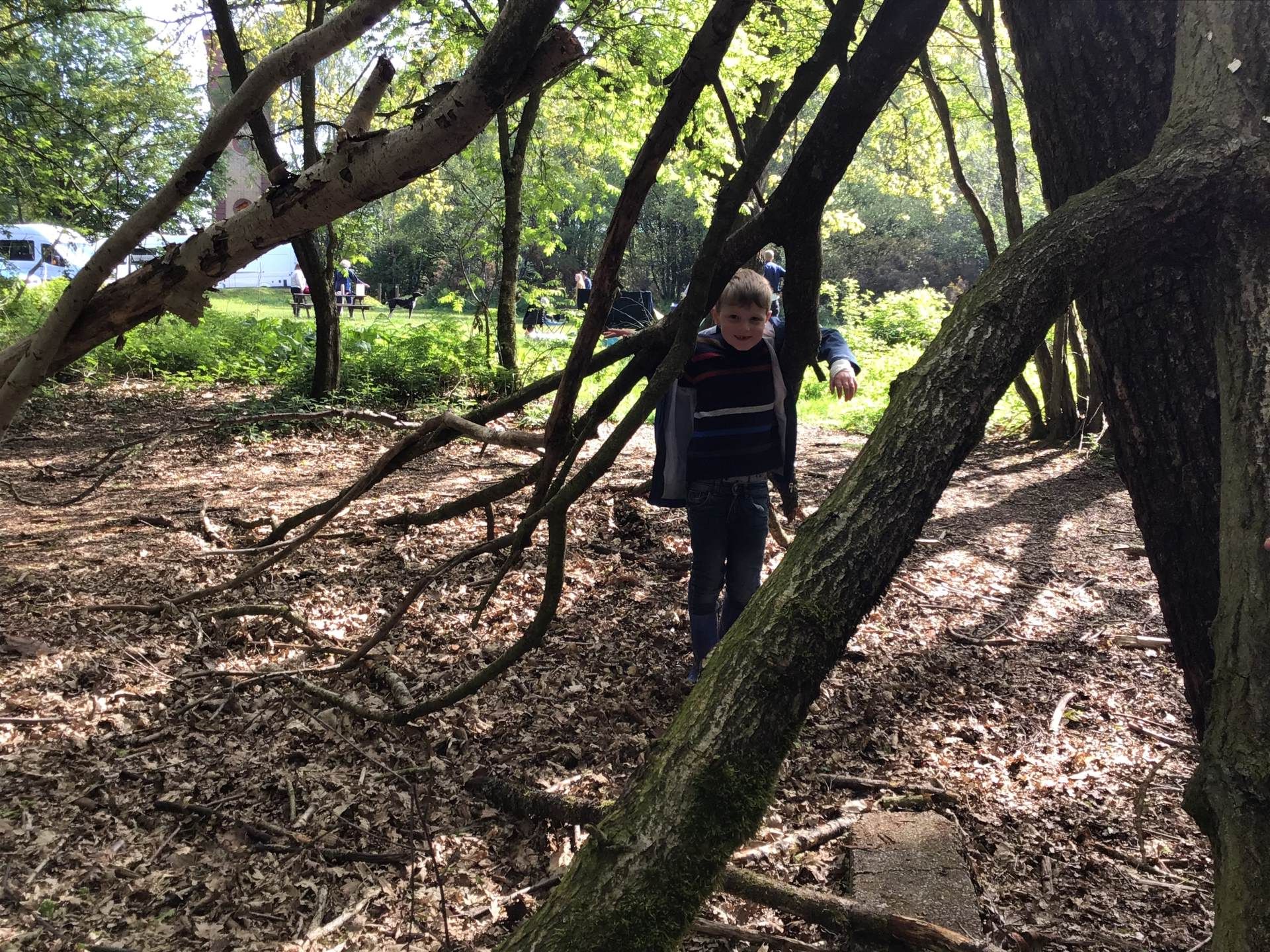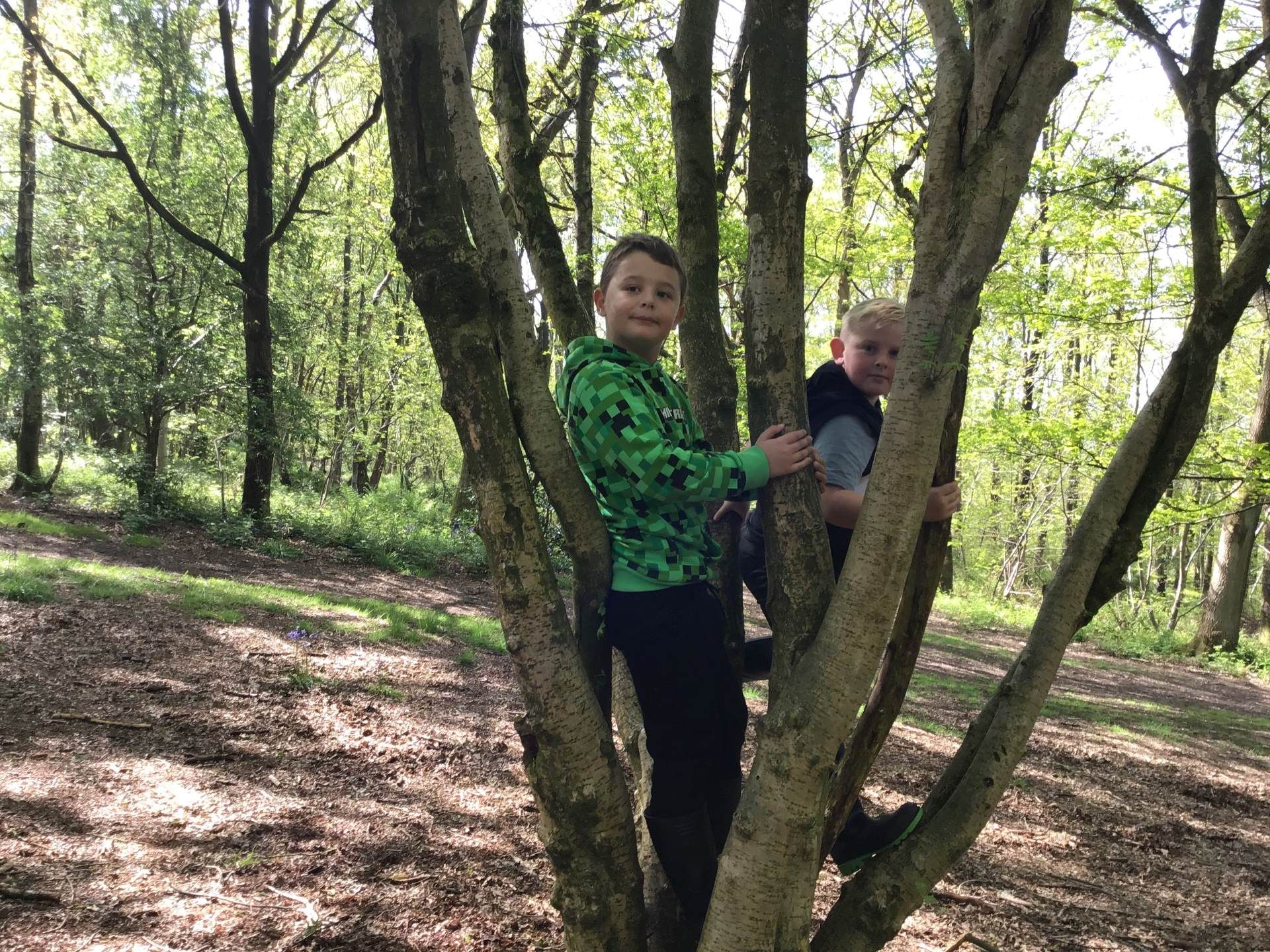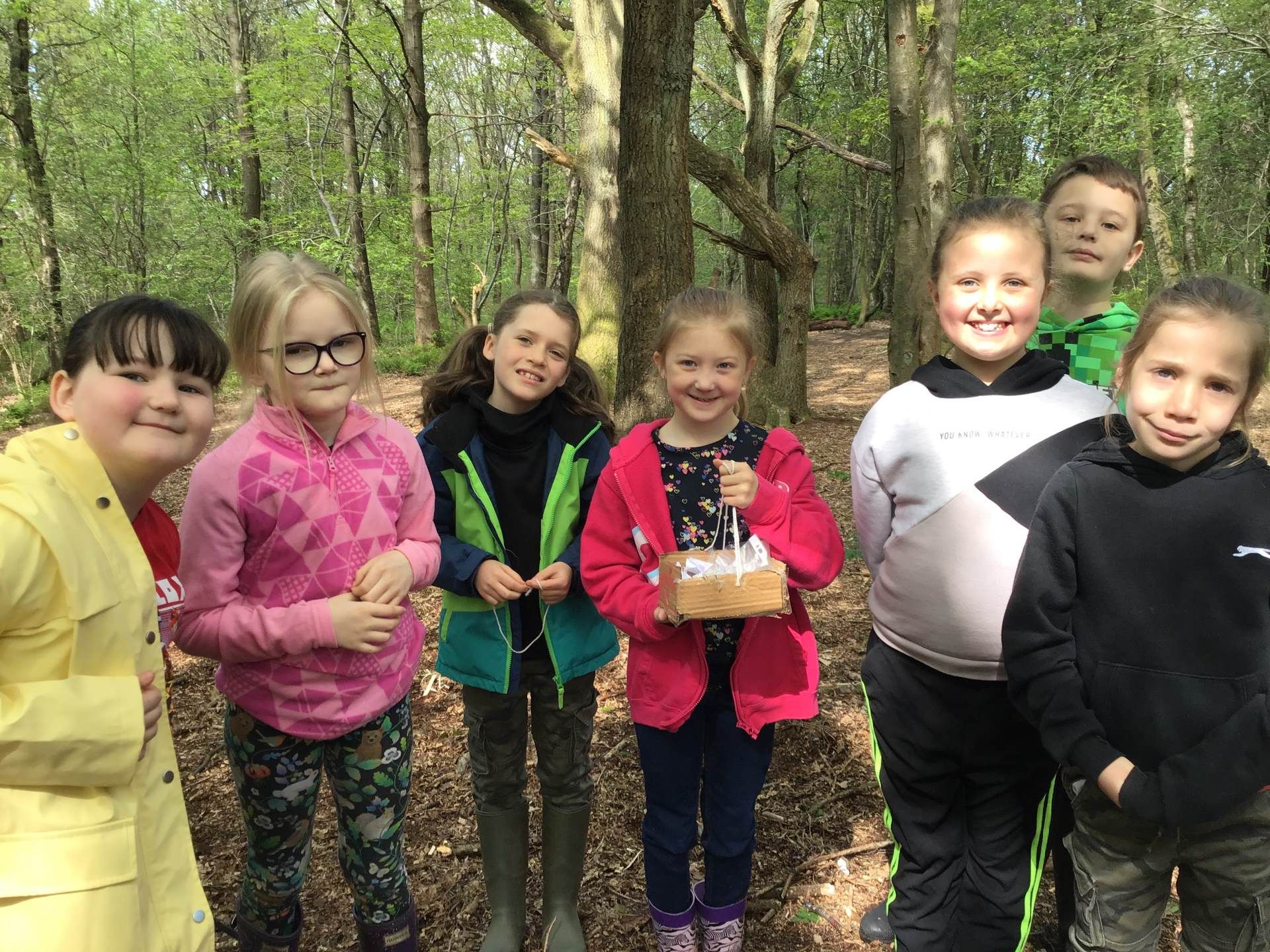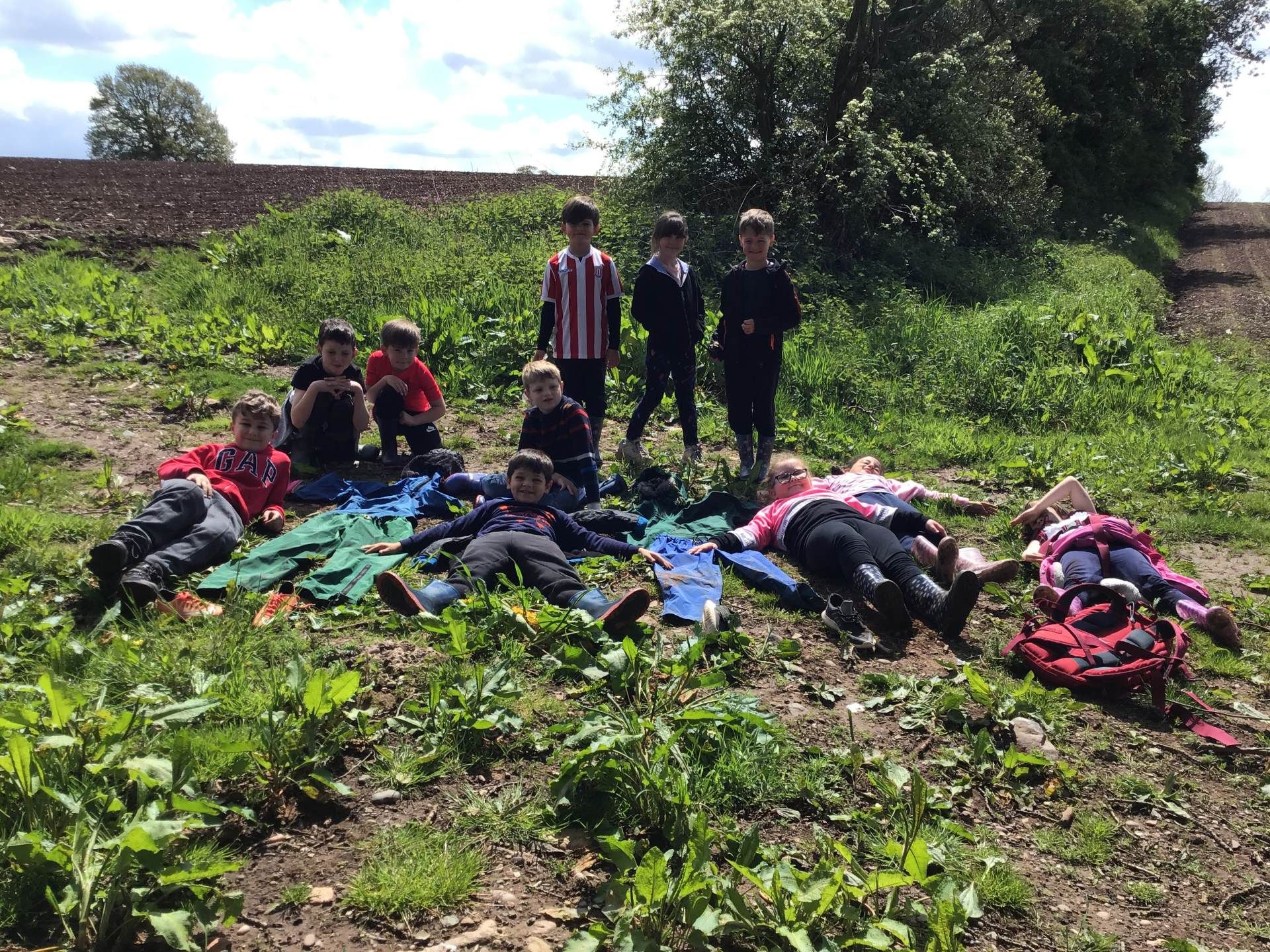 Standon Bowers - Dibbers, Archery and High Ropes.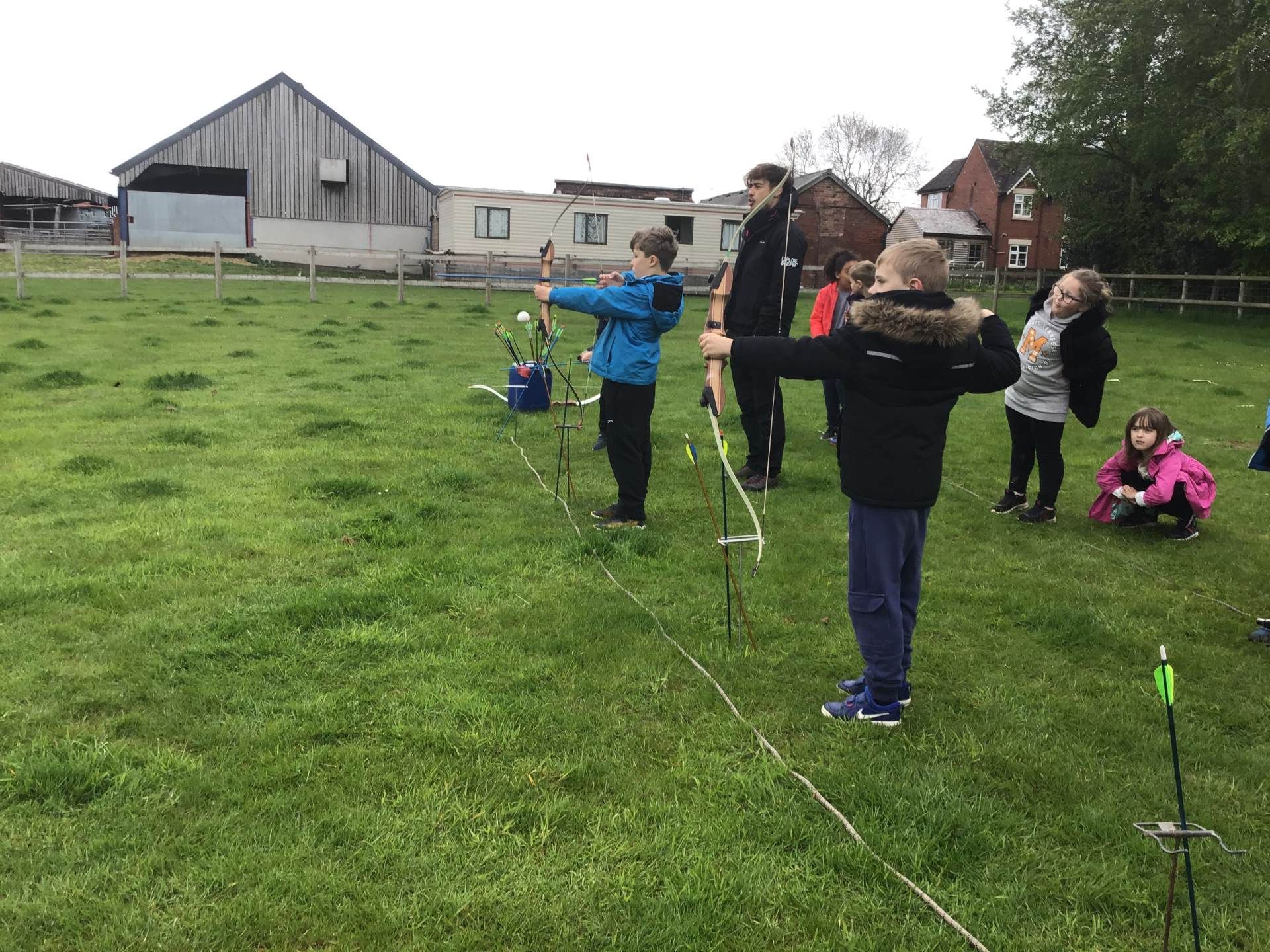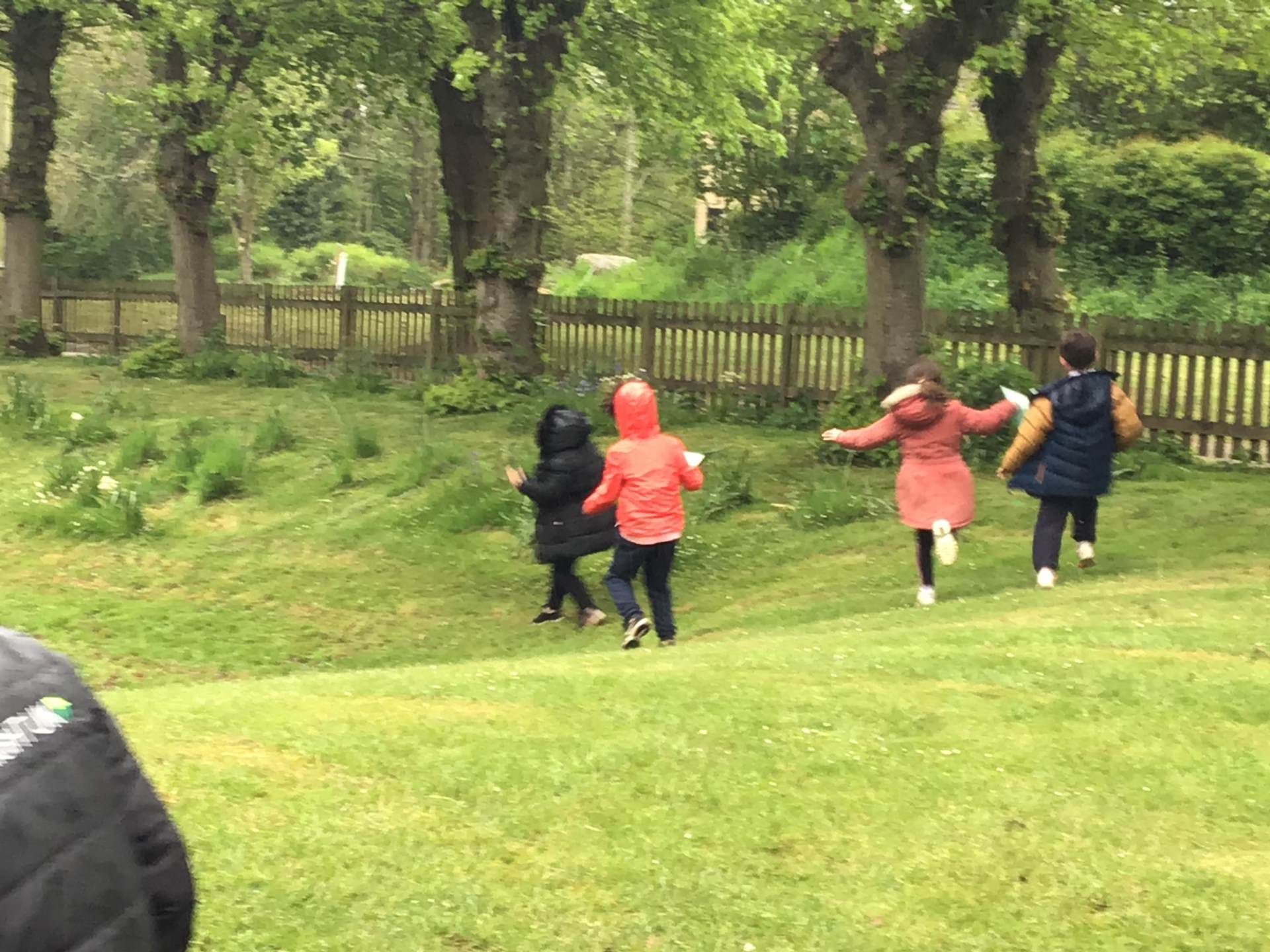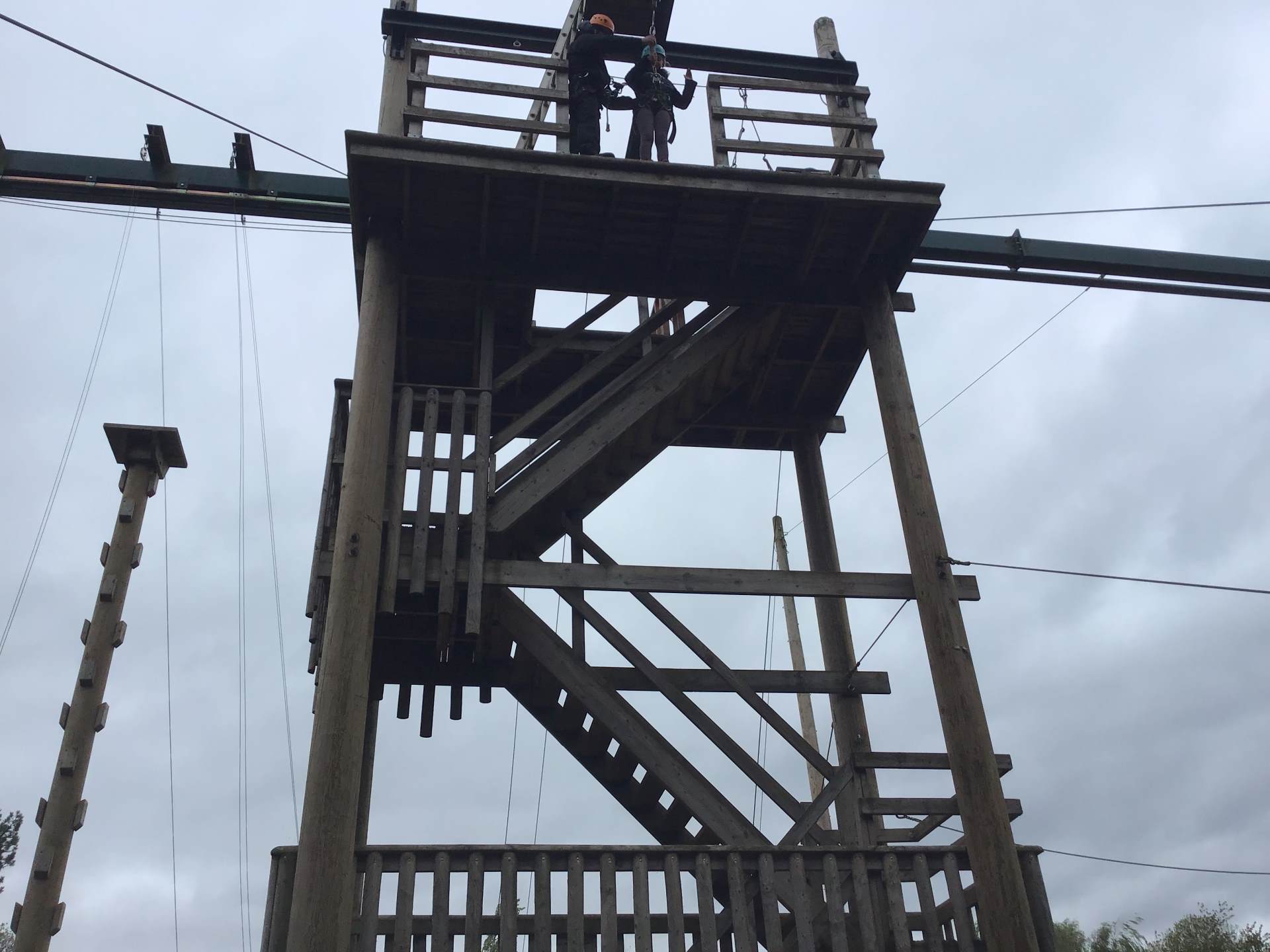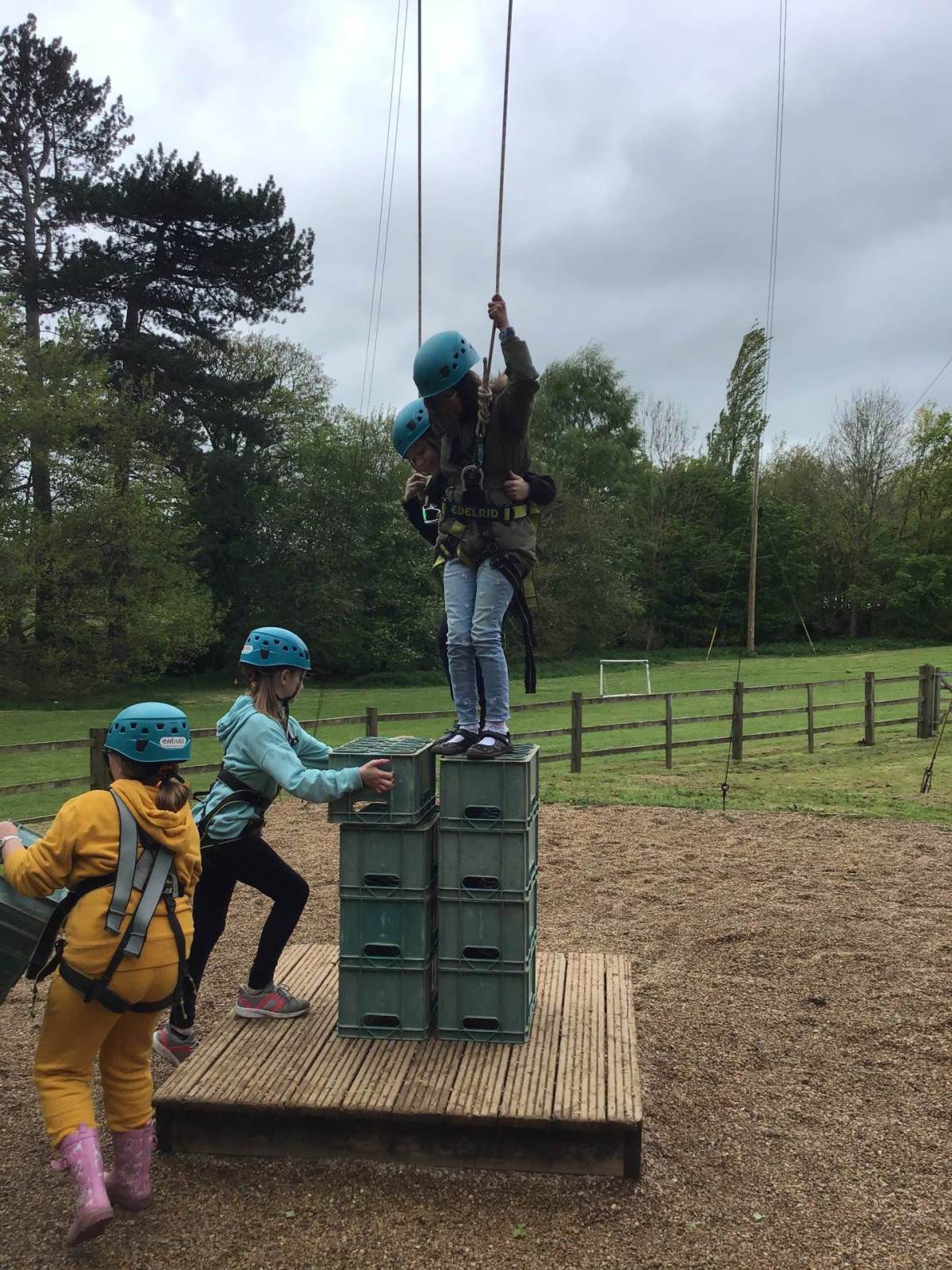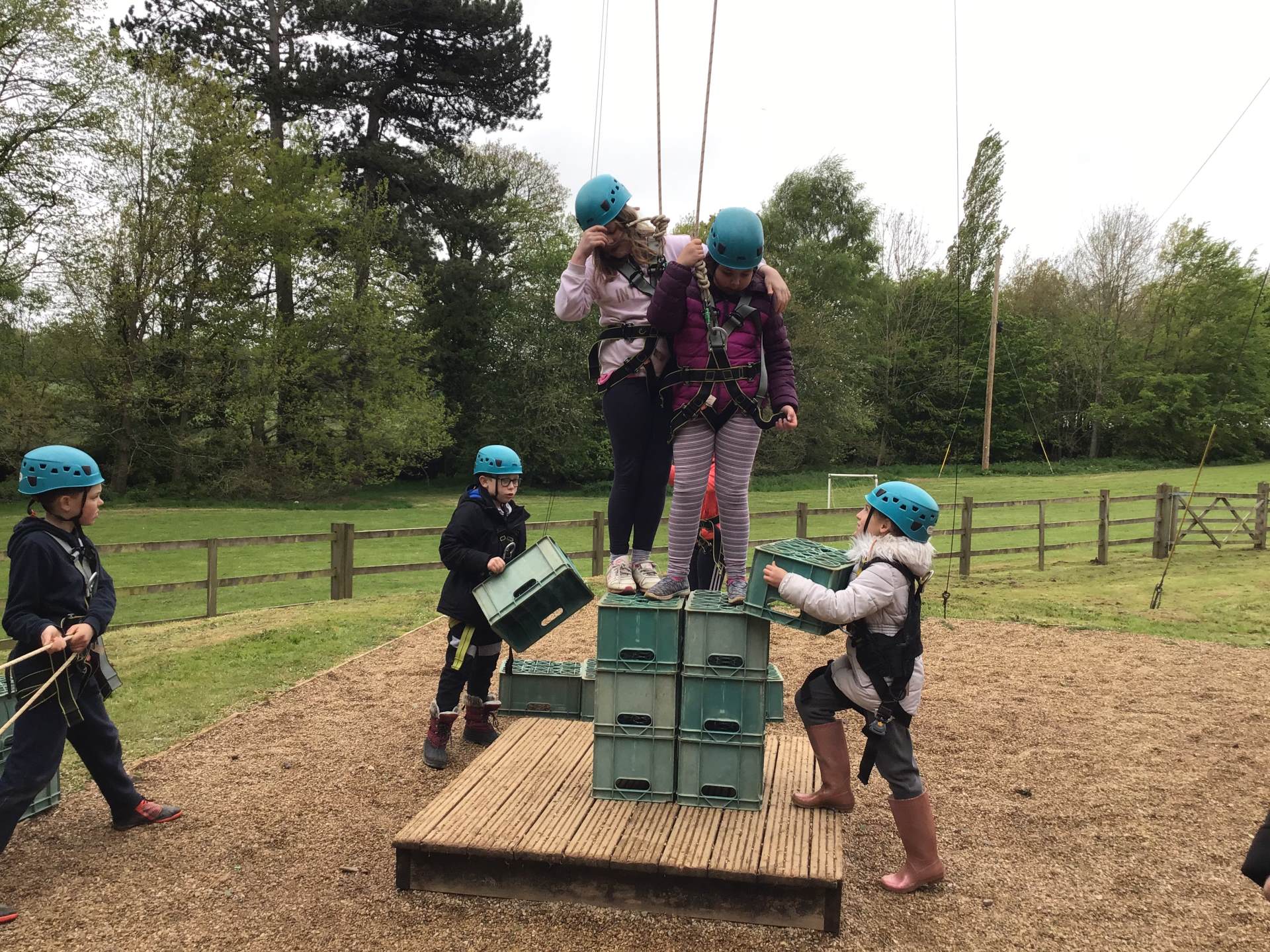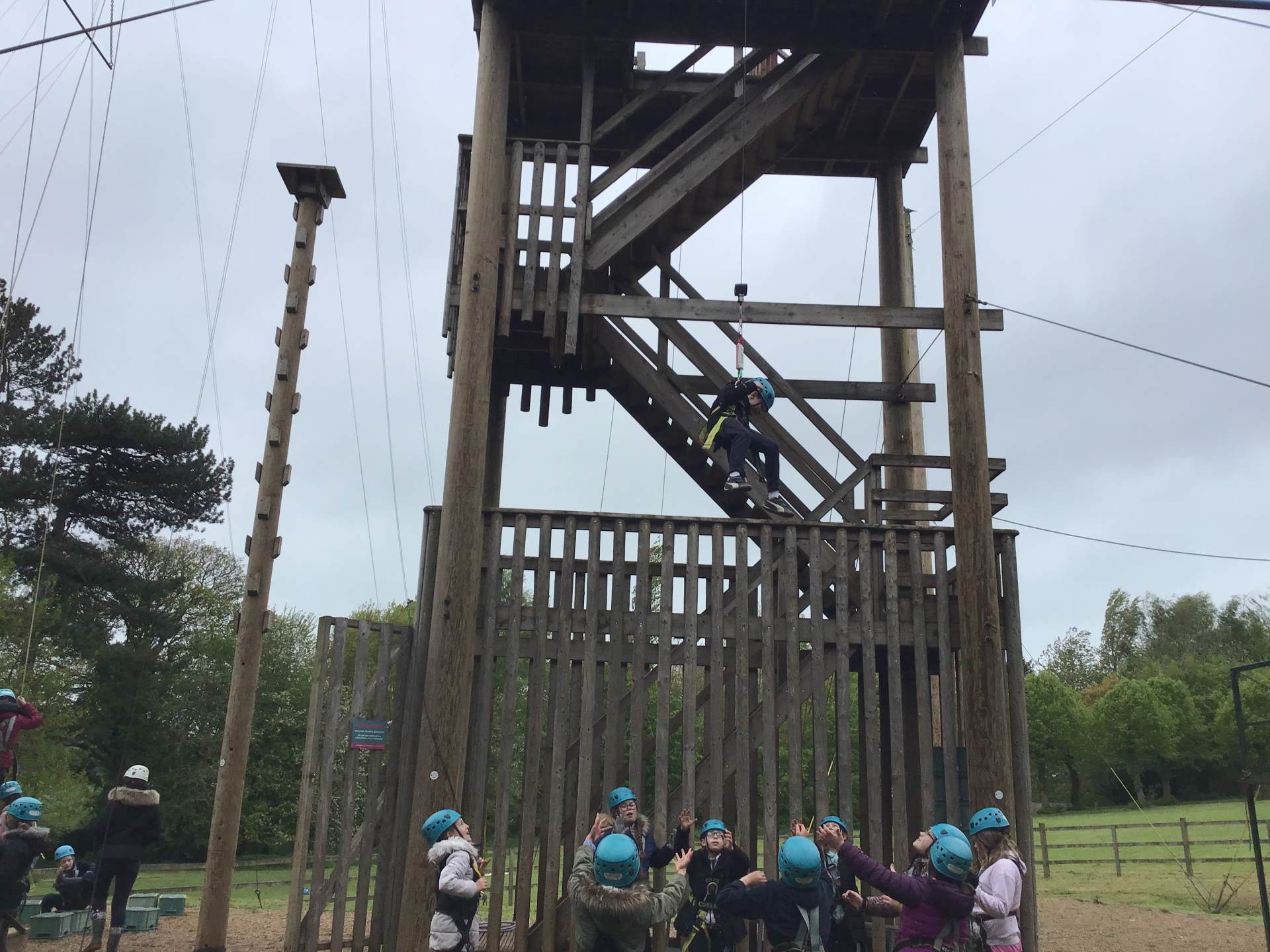 Standon Bowers - Grounds Maps, Shelter Building, Bouldering and Climbing.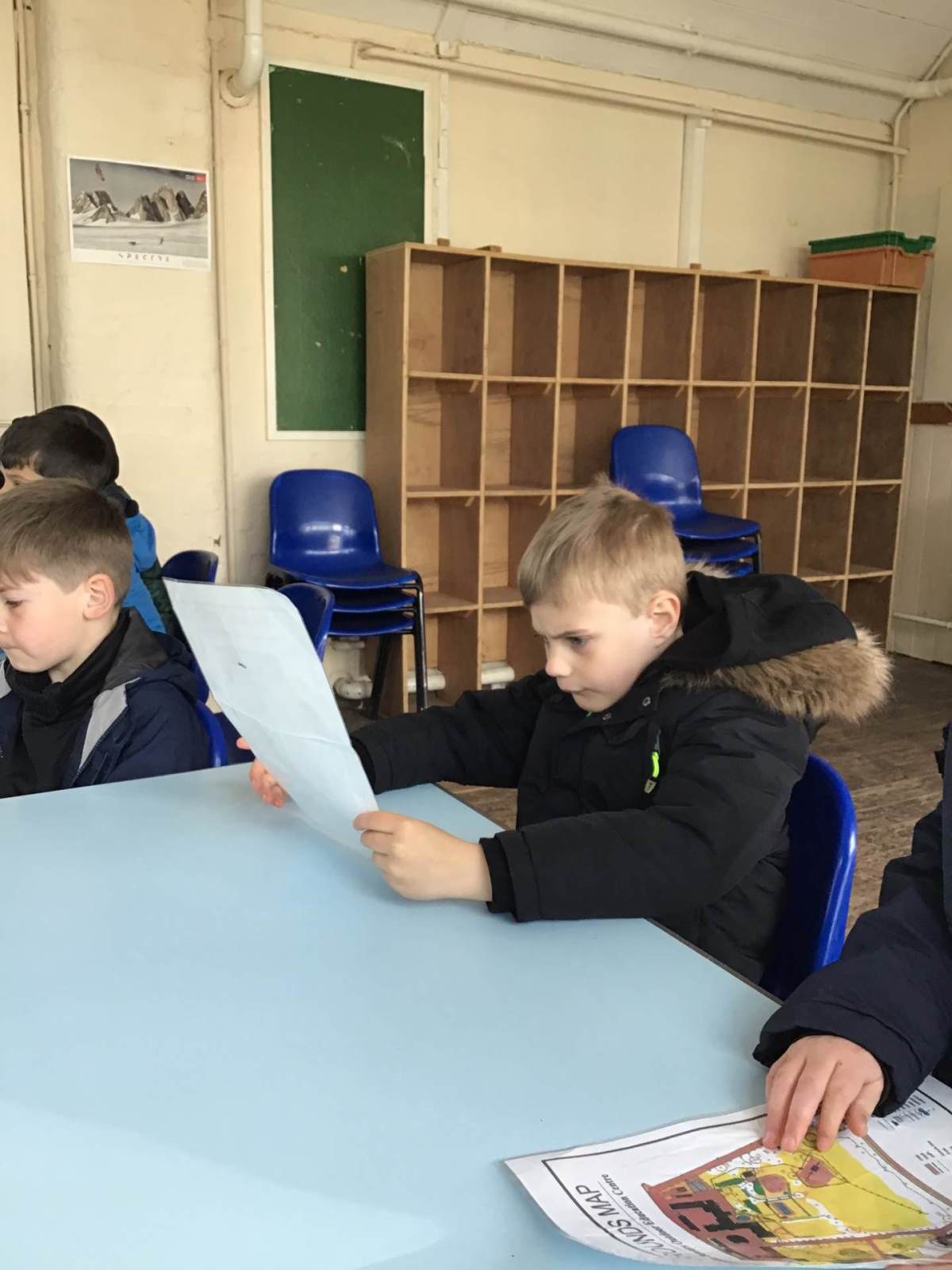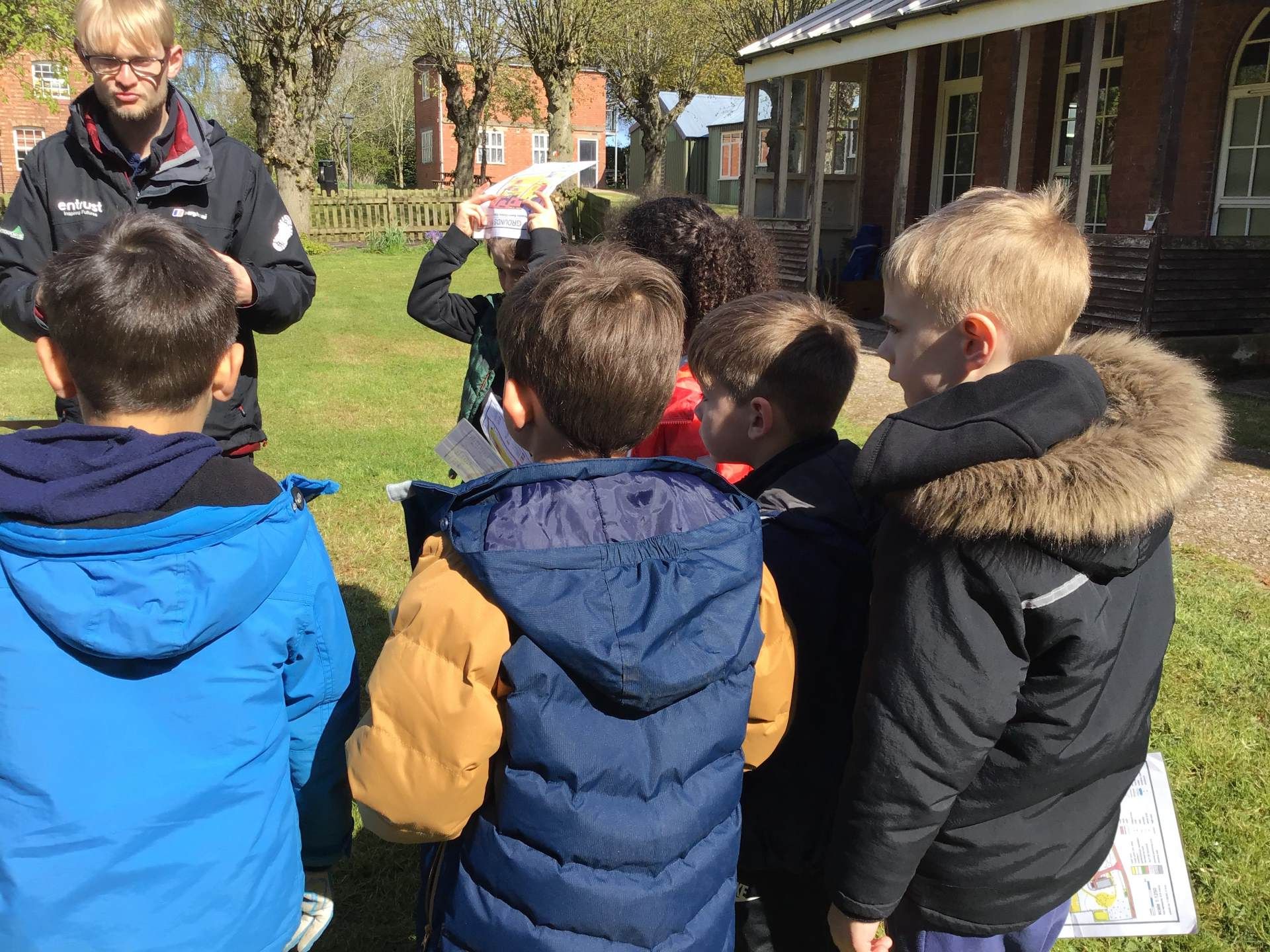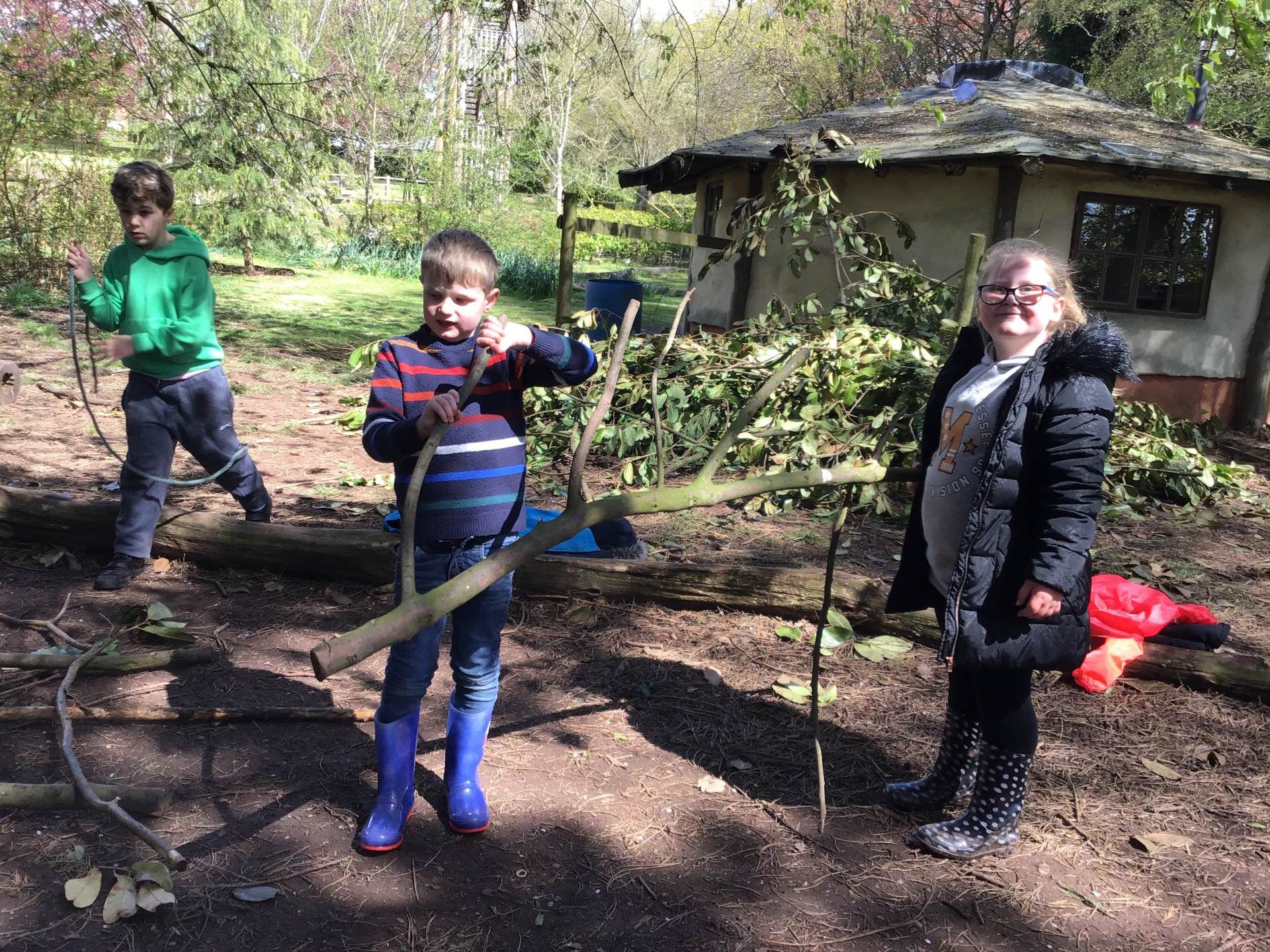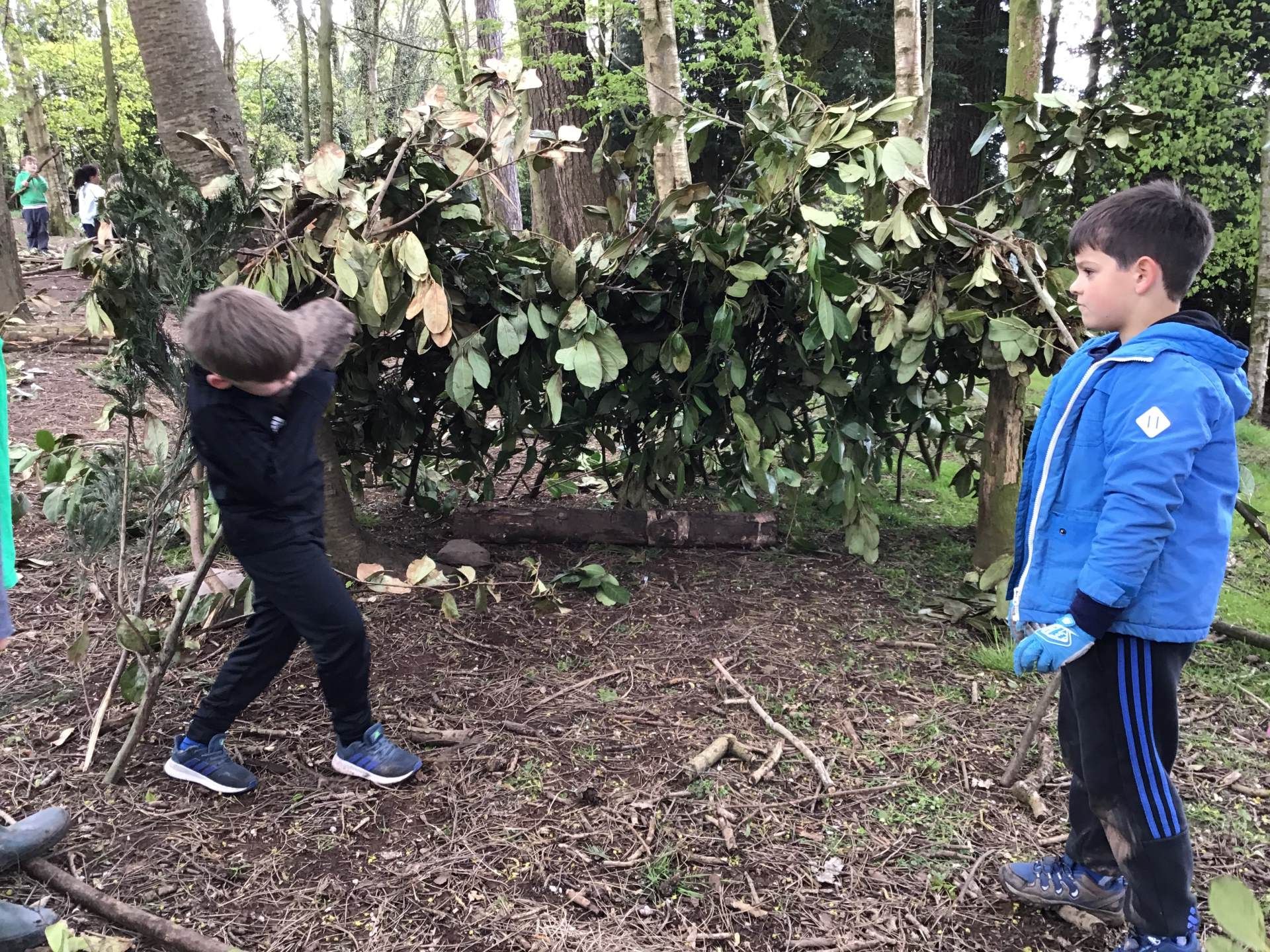 Standon Bowers - Low Ropes Course, Pond Dipping, Grounds Maps and Shelter Building.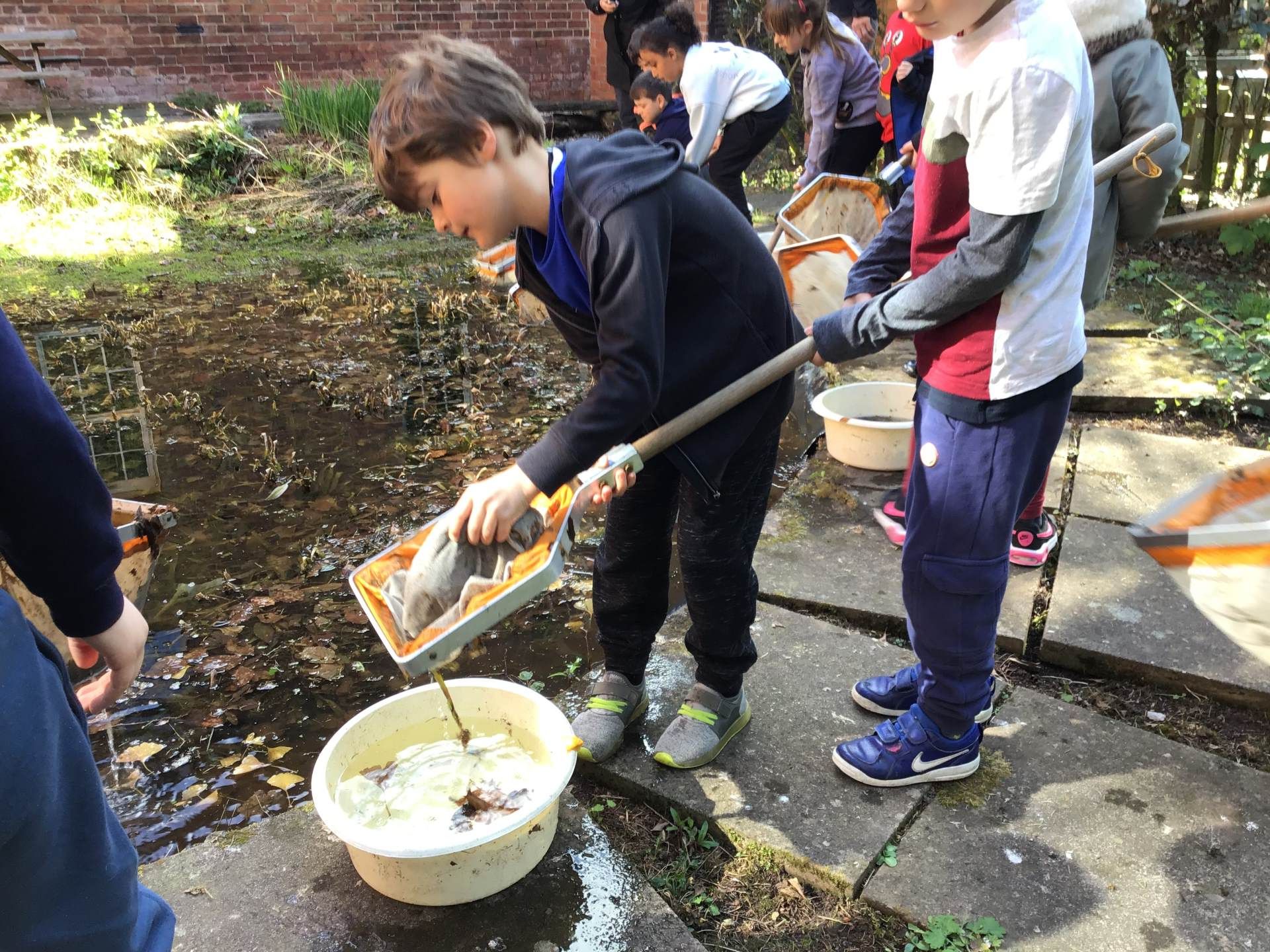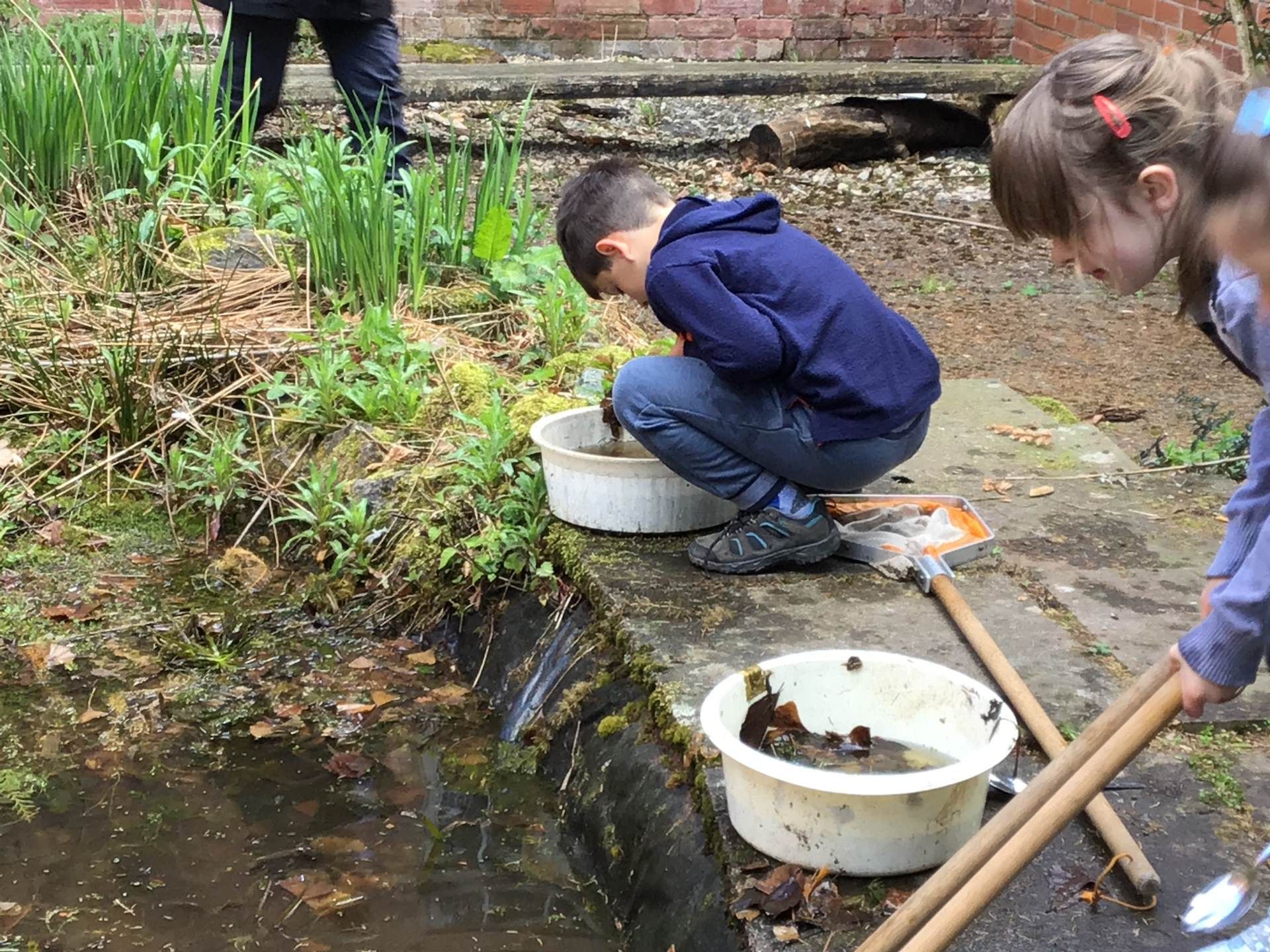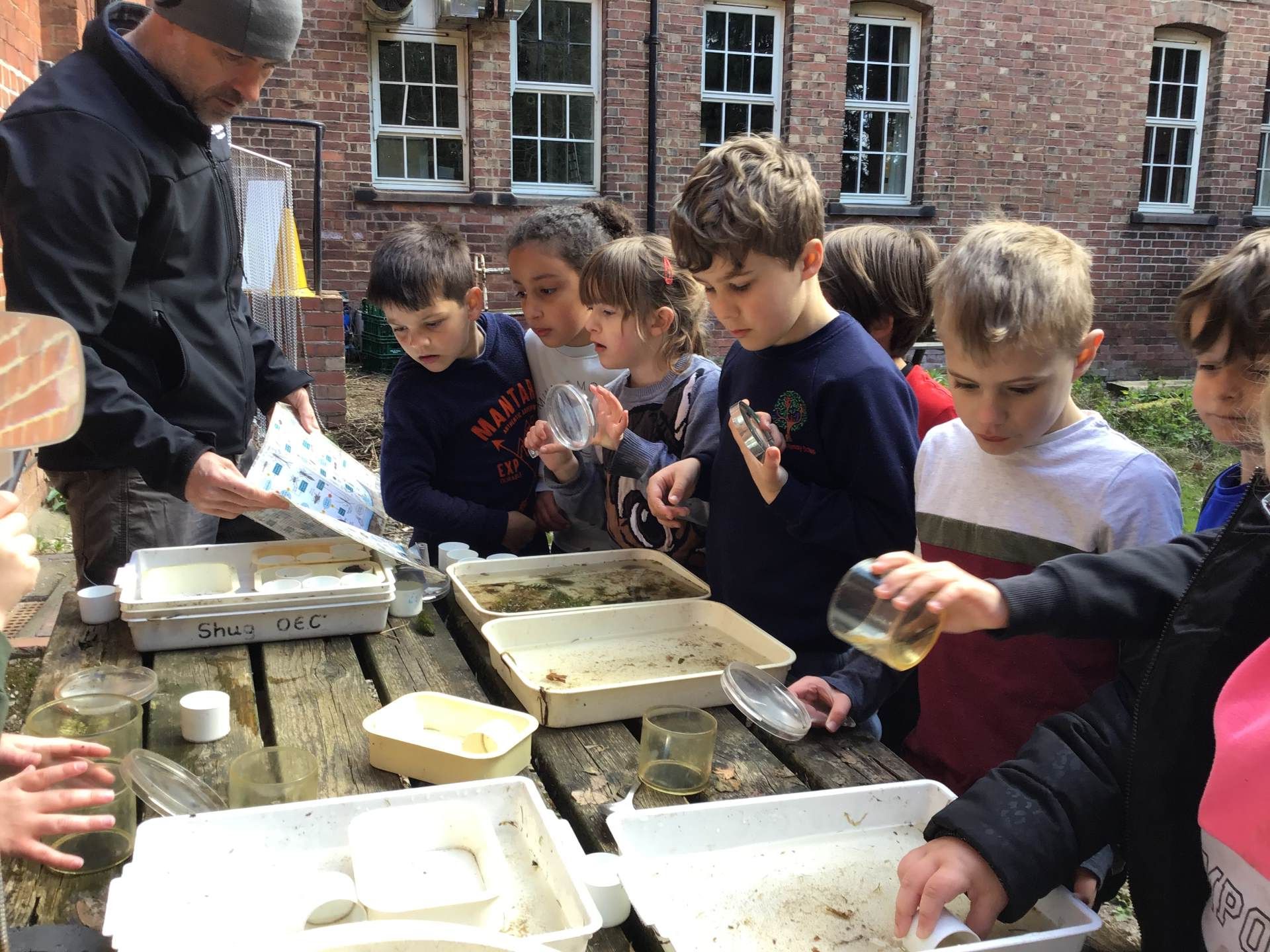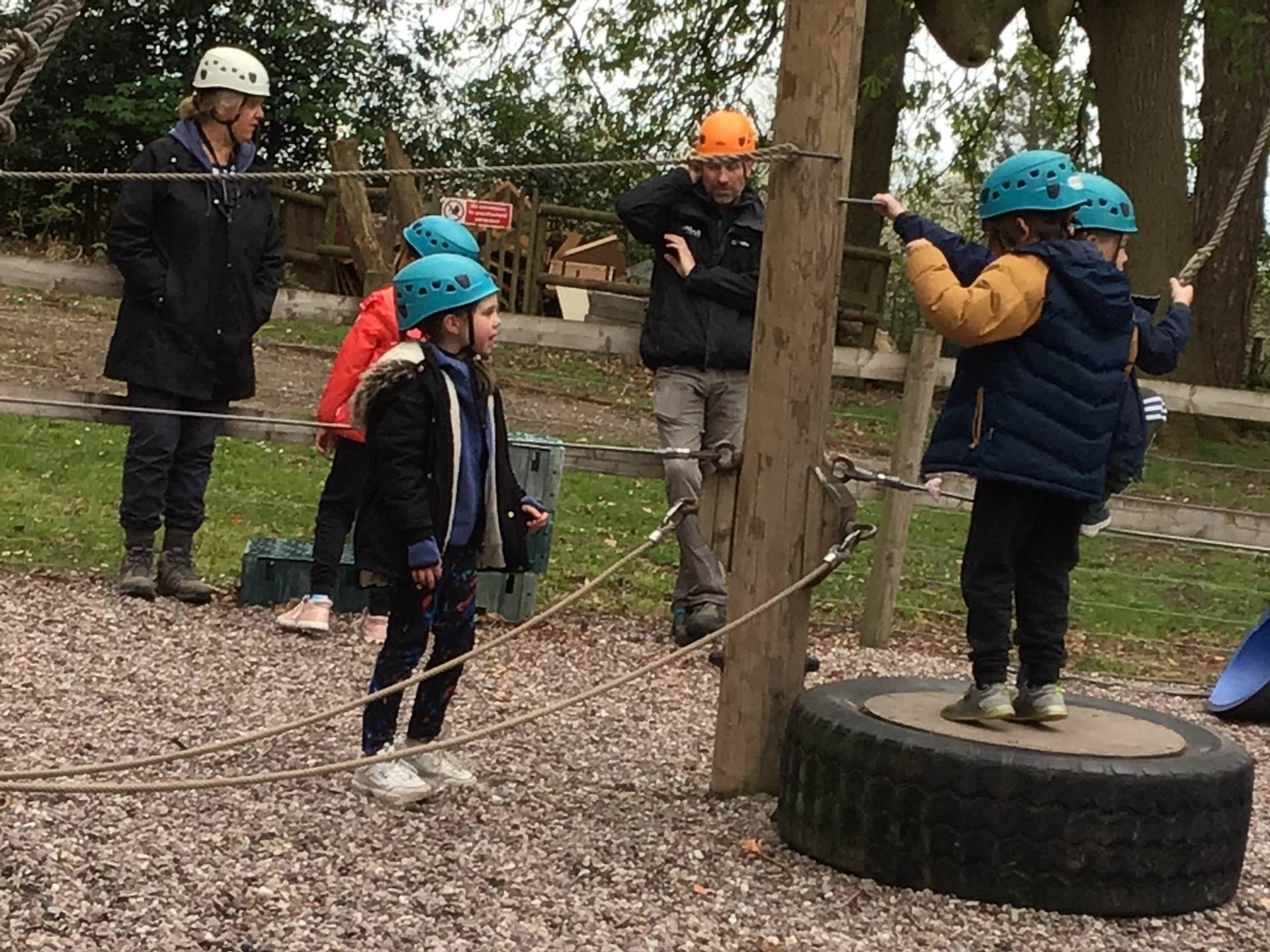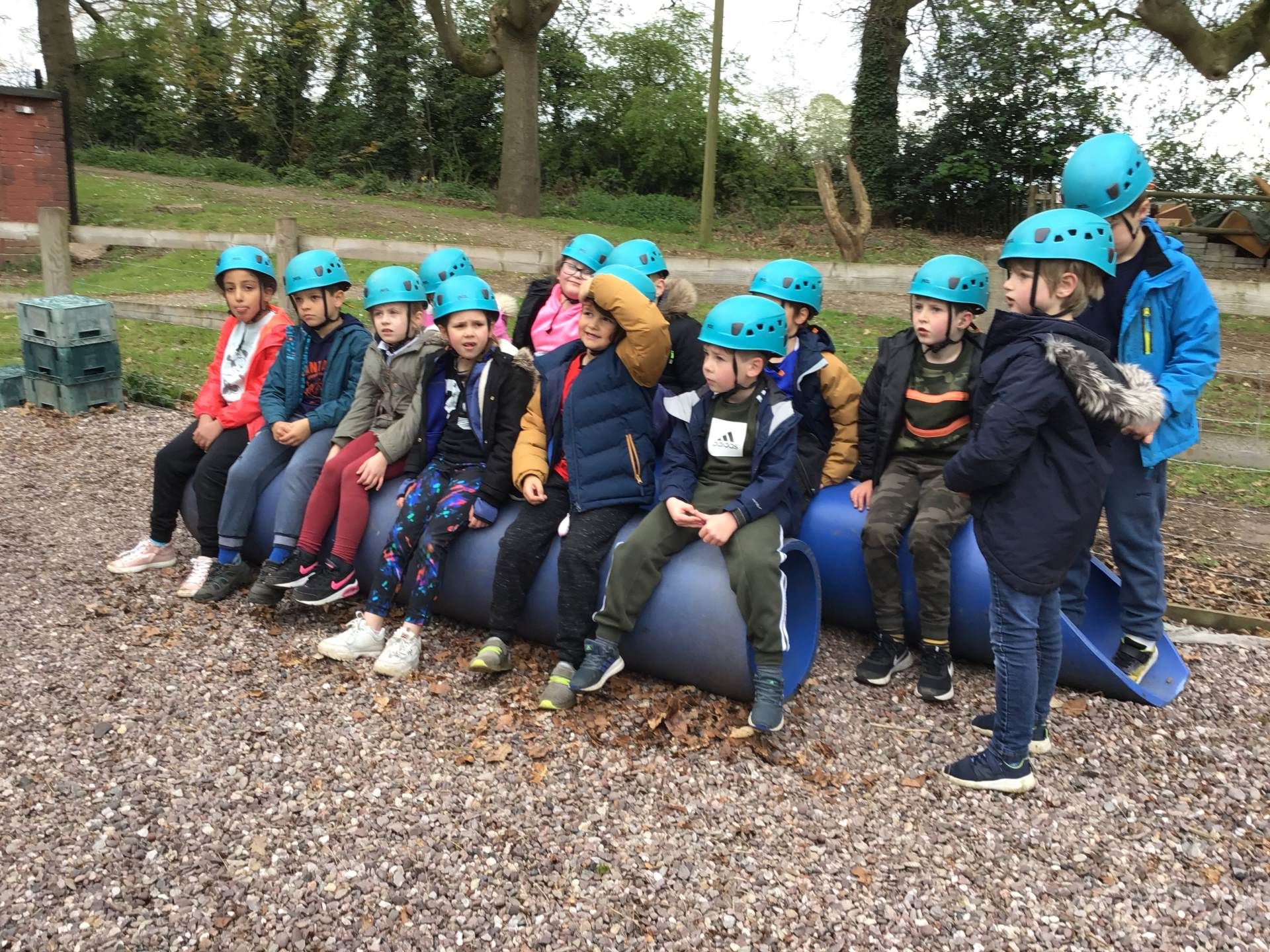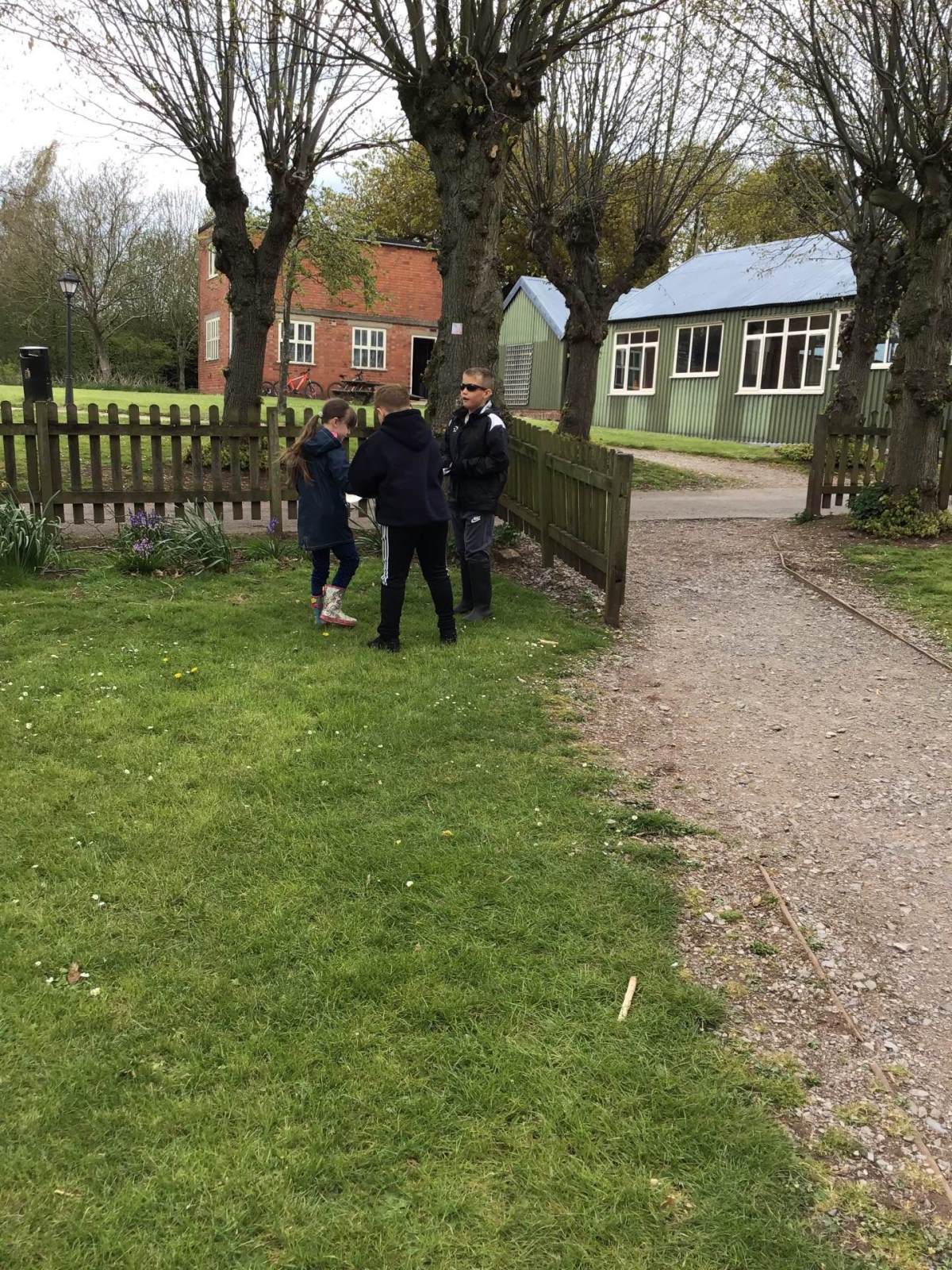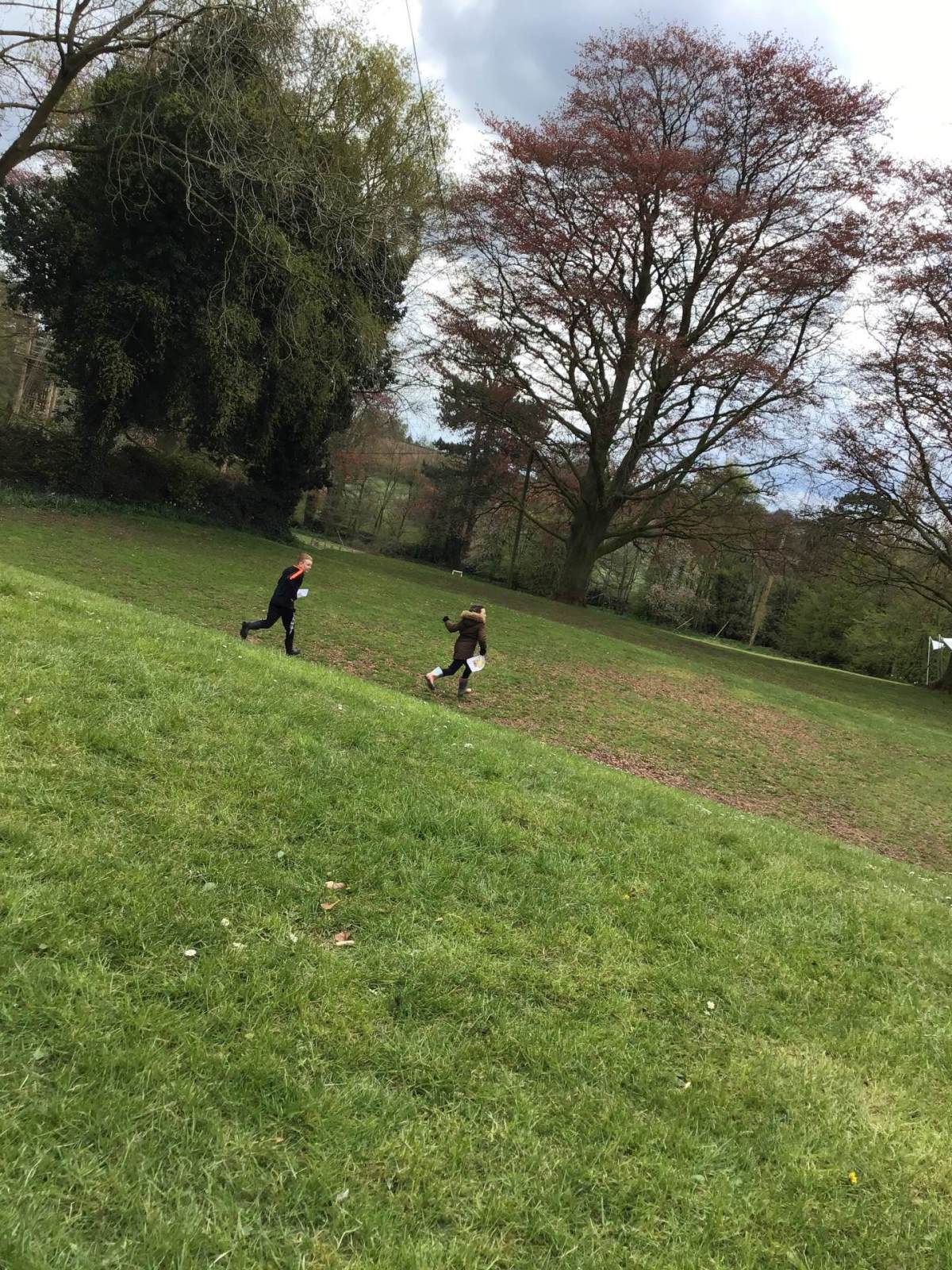 Standon Bowers - Photo Trail, Low Ropes Course and Blindfold Trail.
This week we were back at Standon Bowers!
The children enjoyed Photo Trail, Blindfold Trail and Low Ropes Course.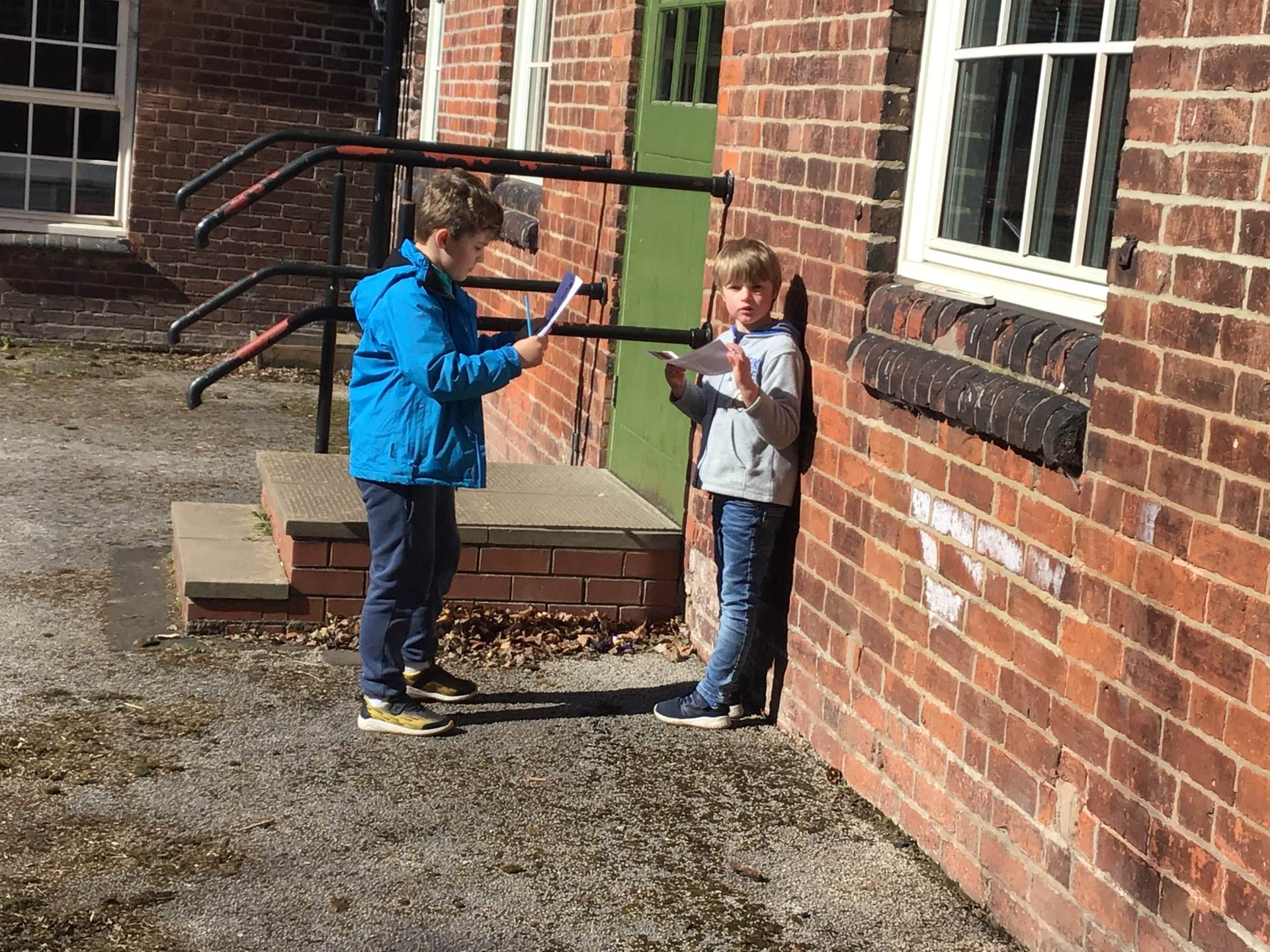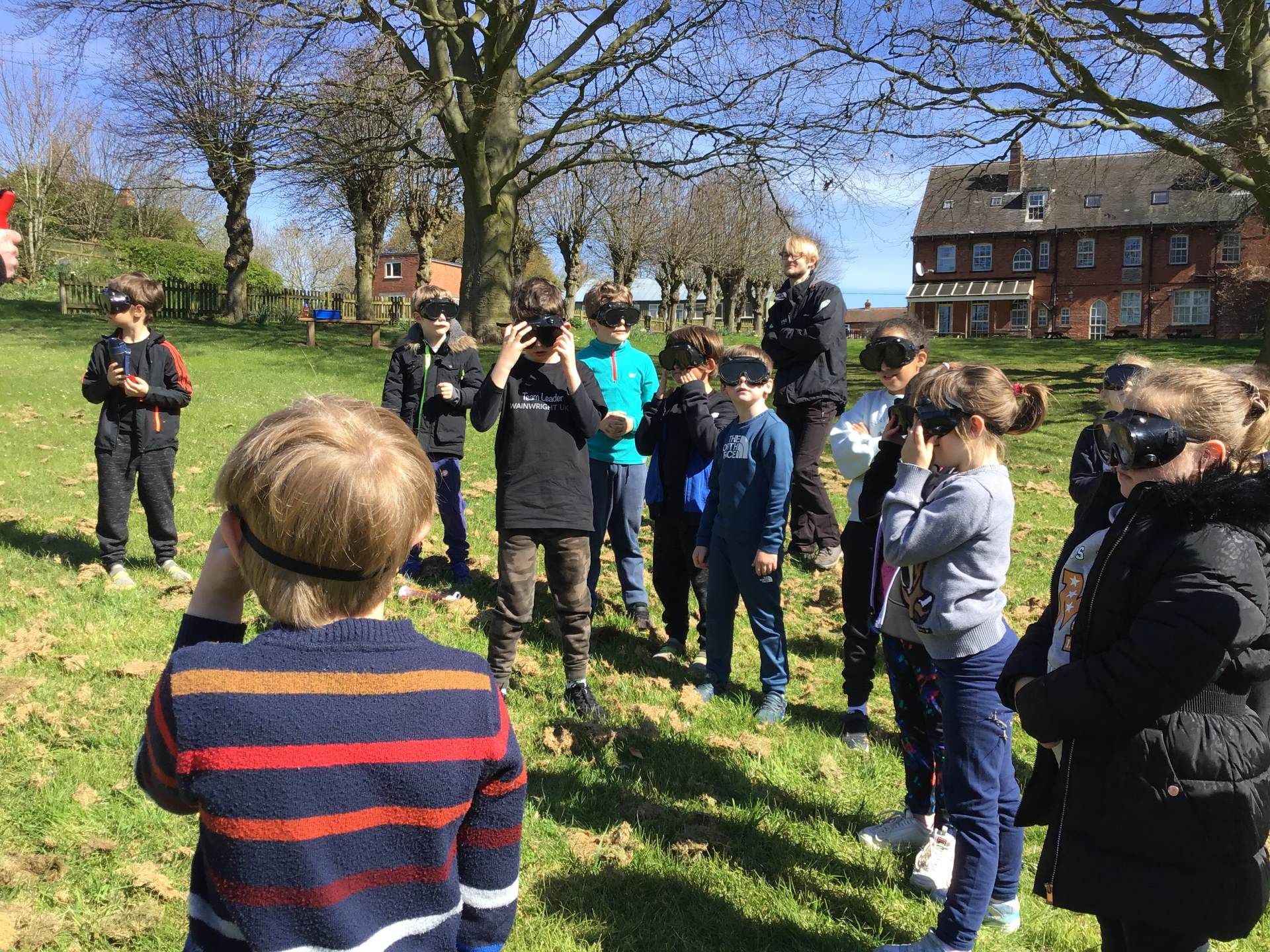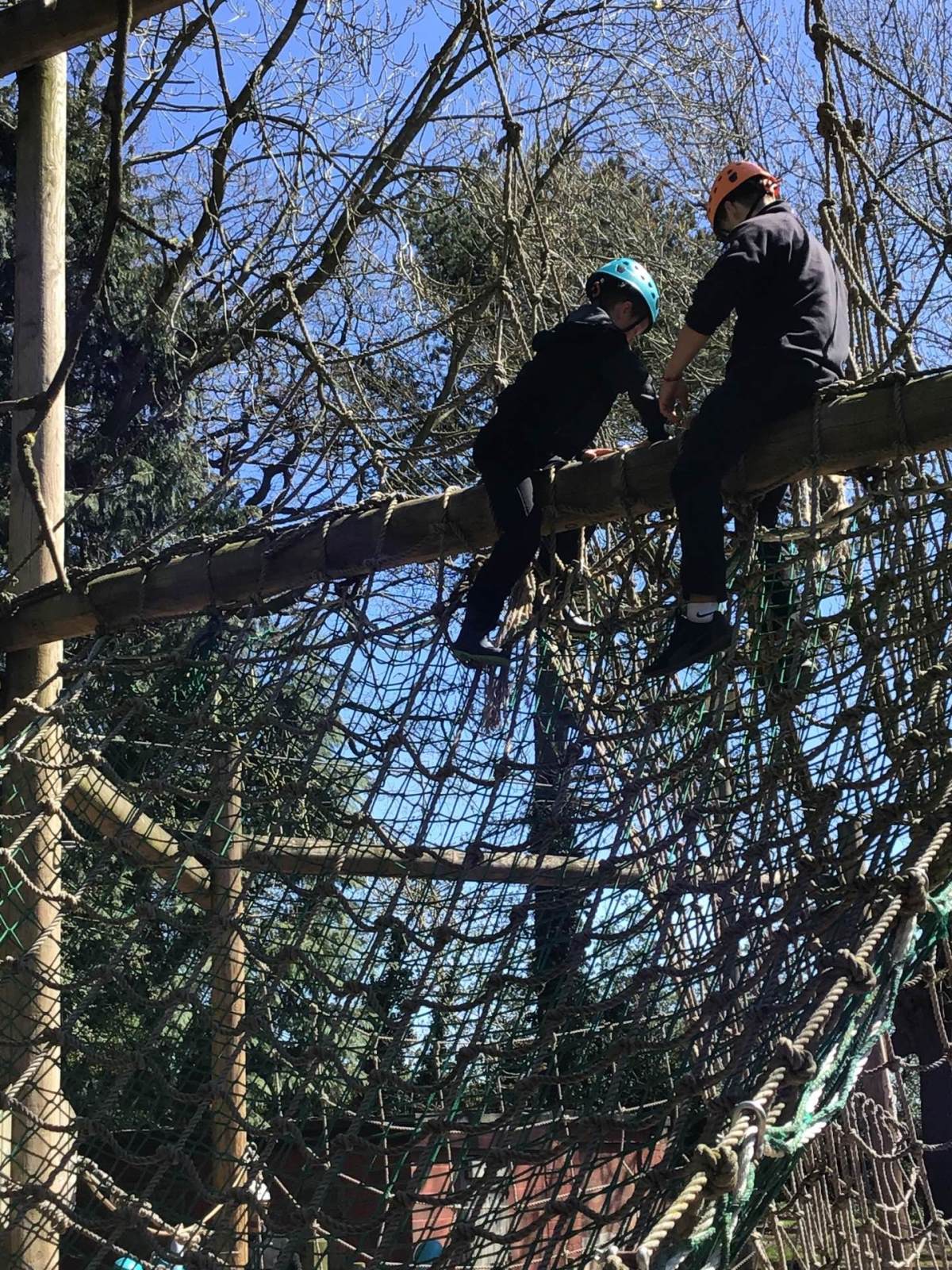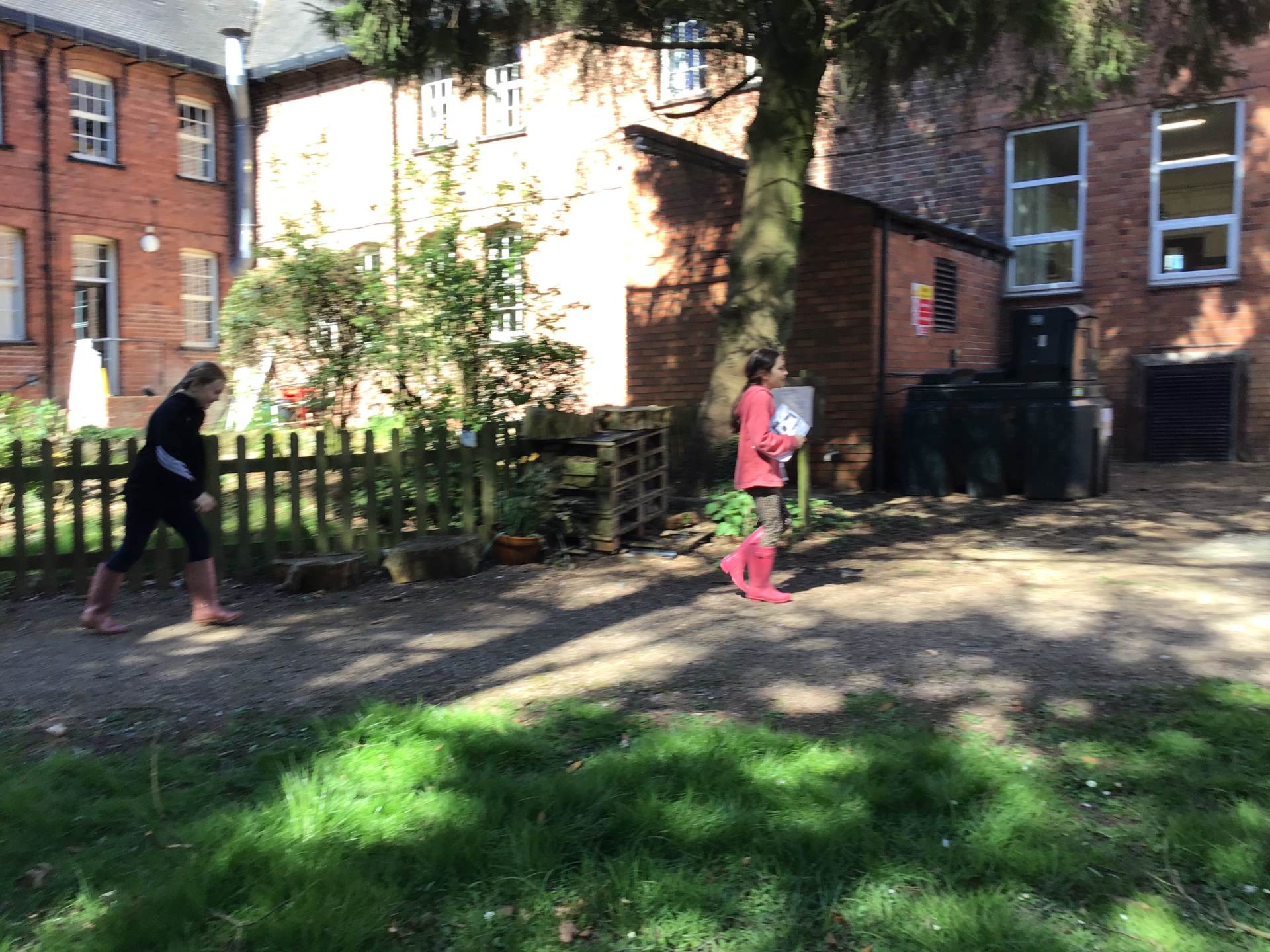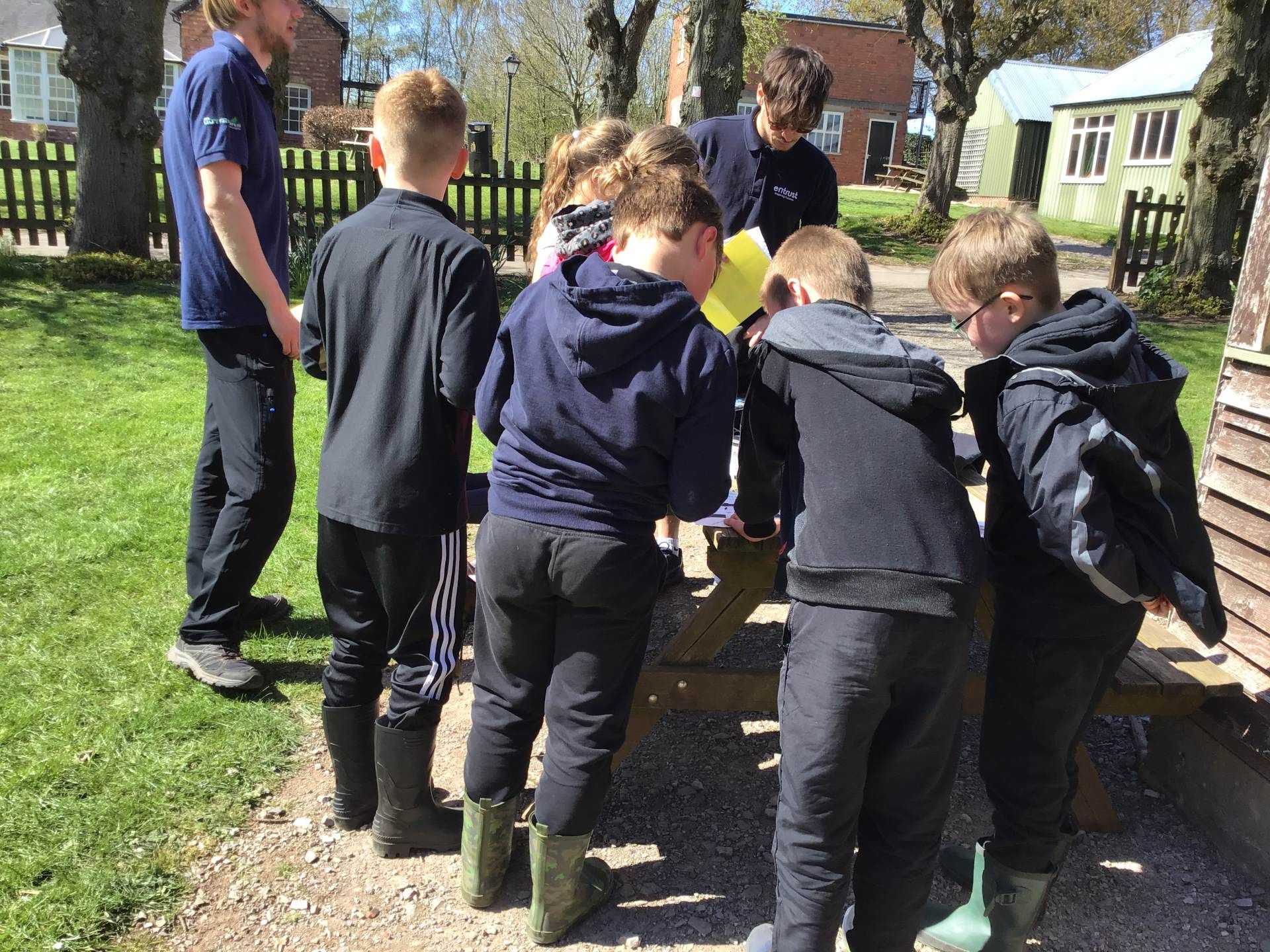 Standon Bowers - Archery.
This week was archery.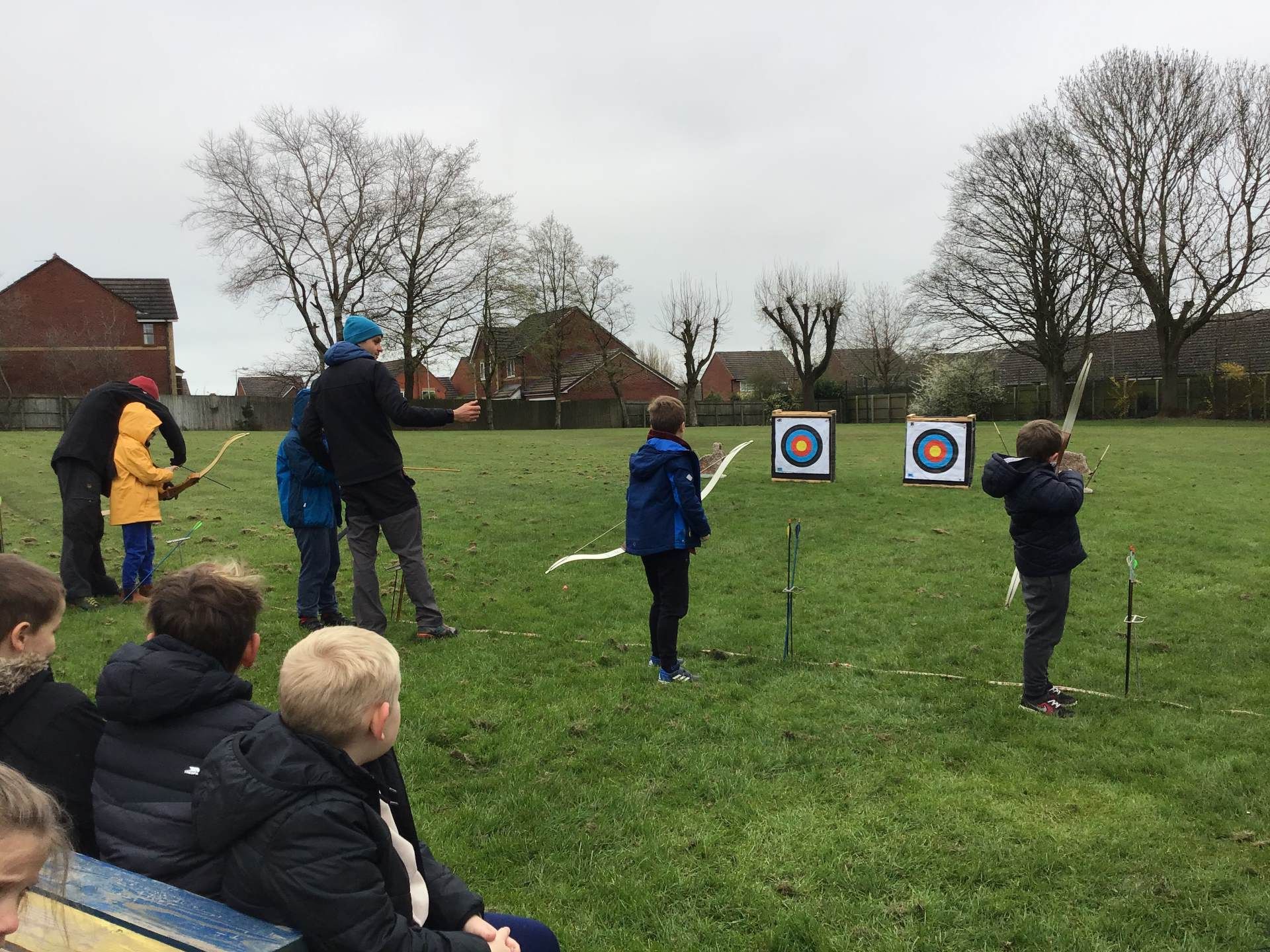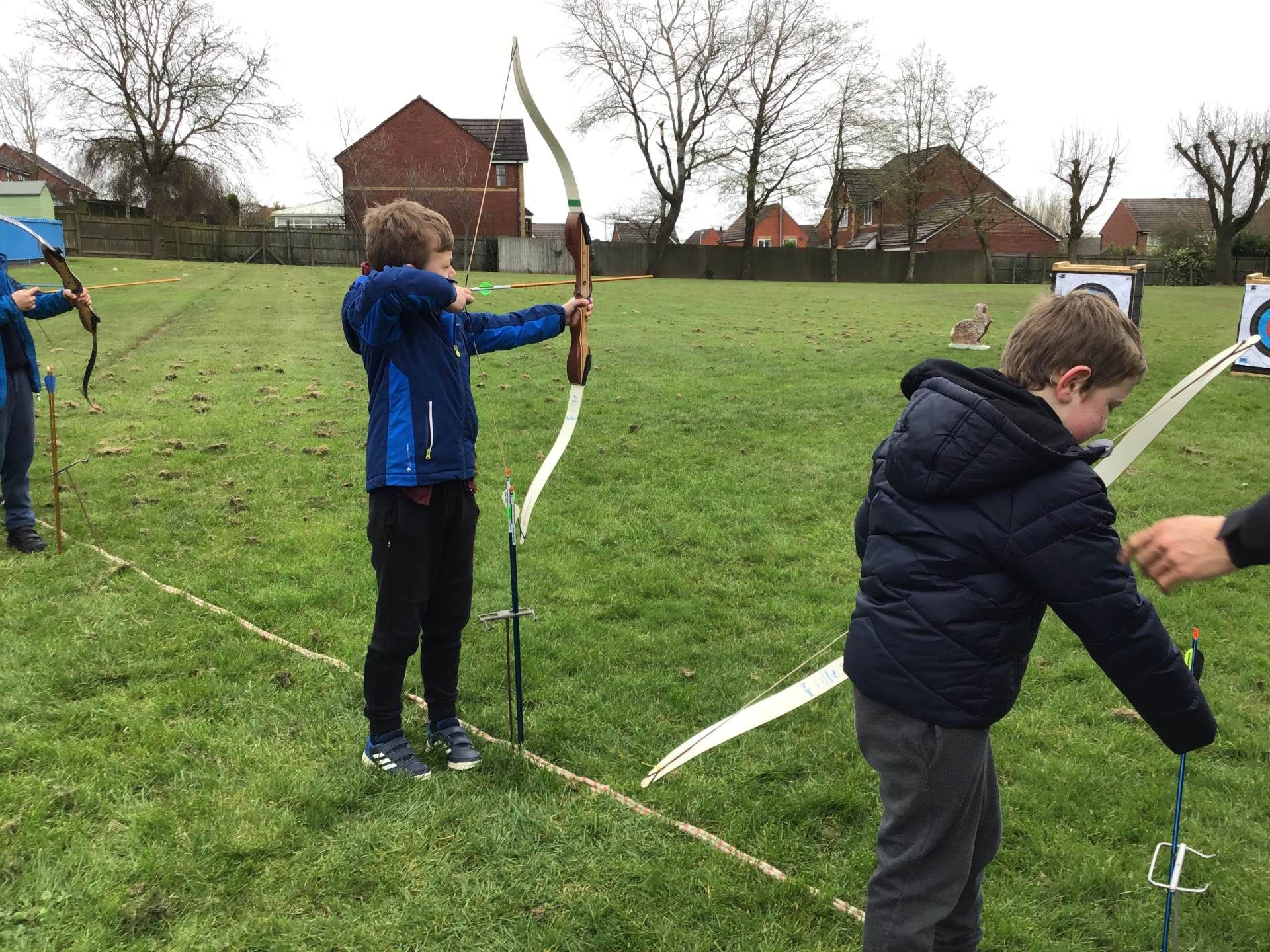 Standon Bowers - Fire Building.
This week we looked at building a fire, lighting it and then toasted marshmallows on it!!!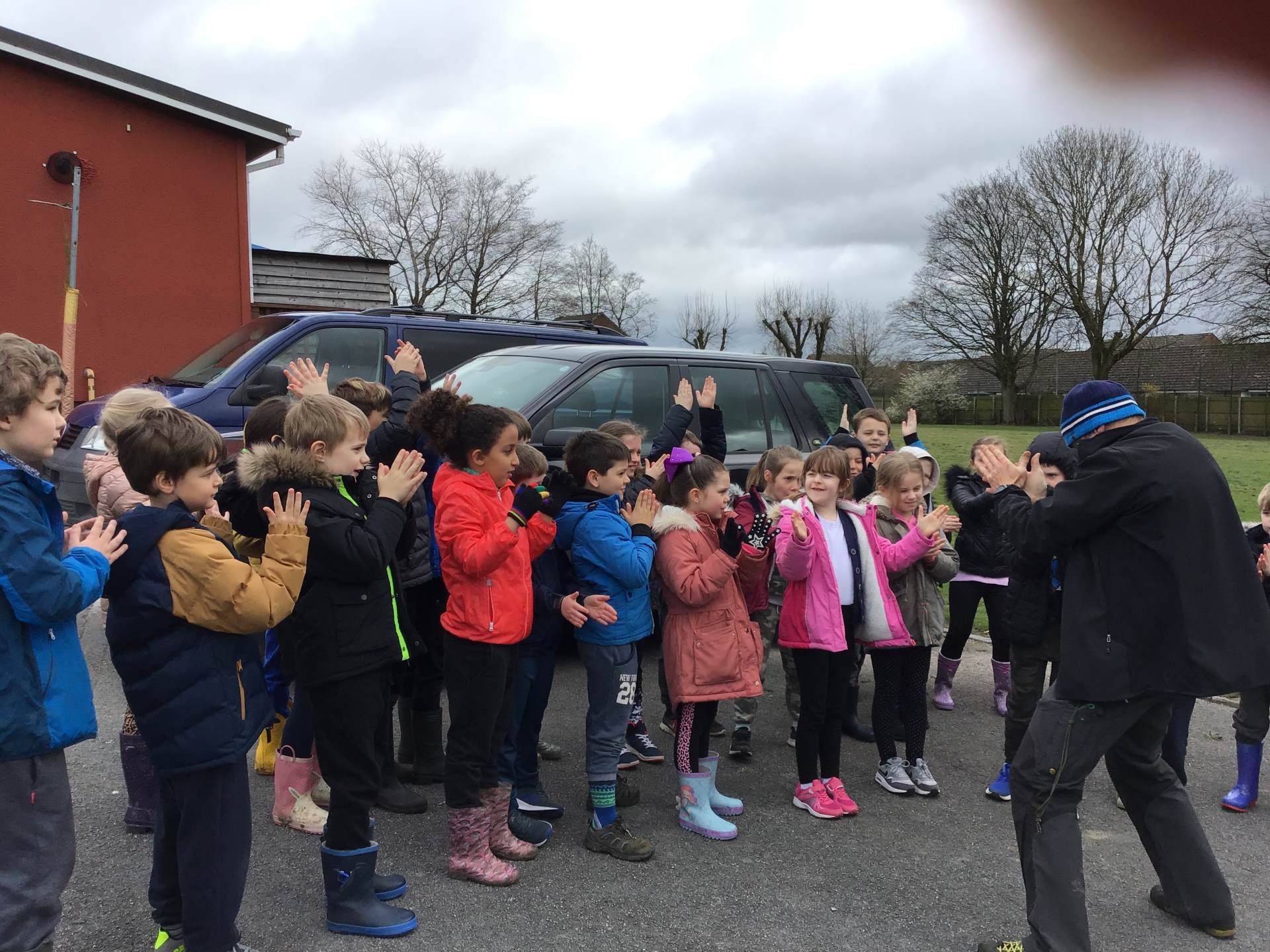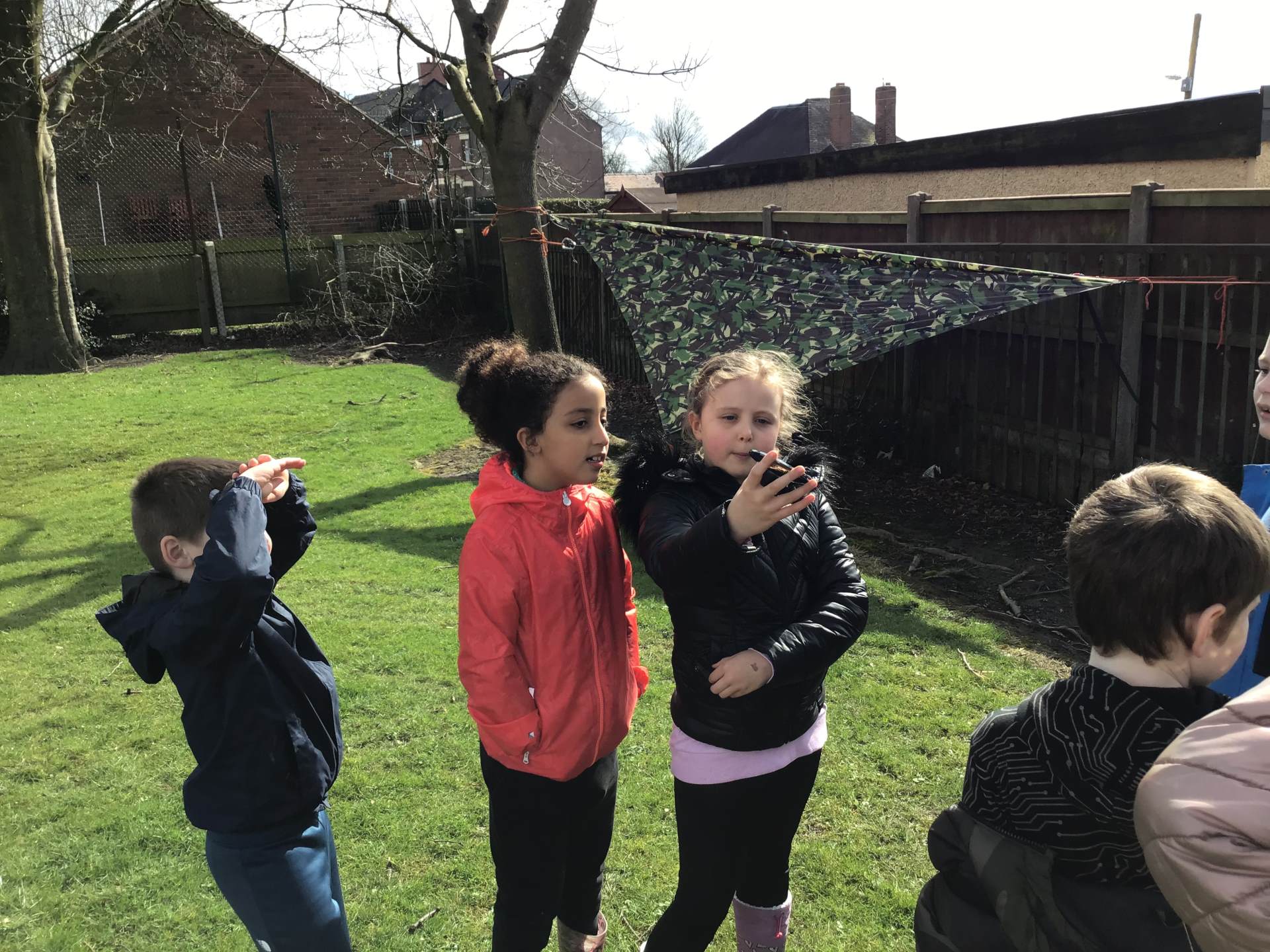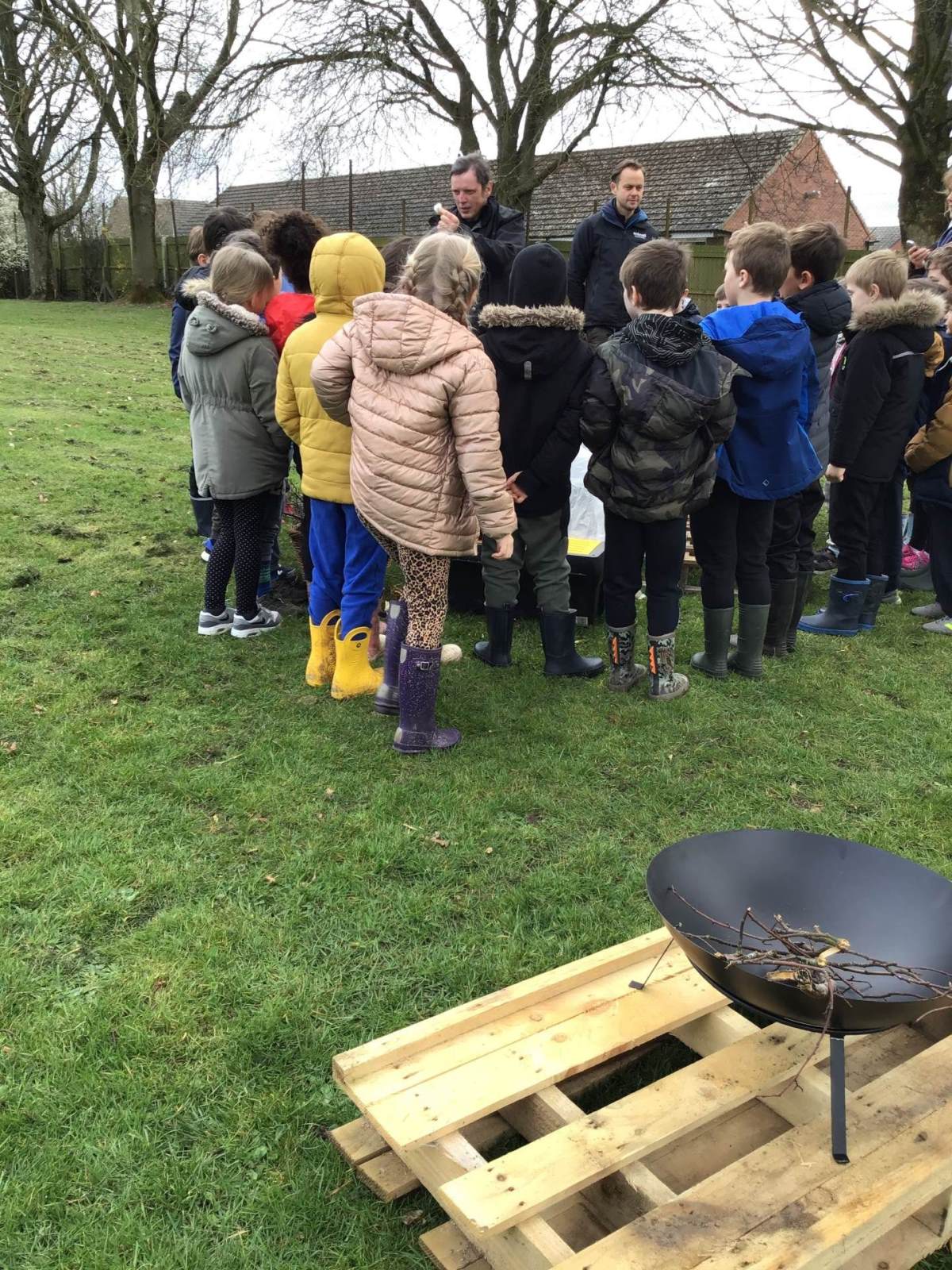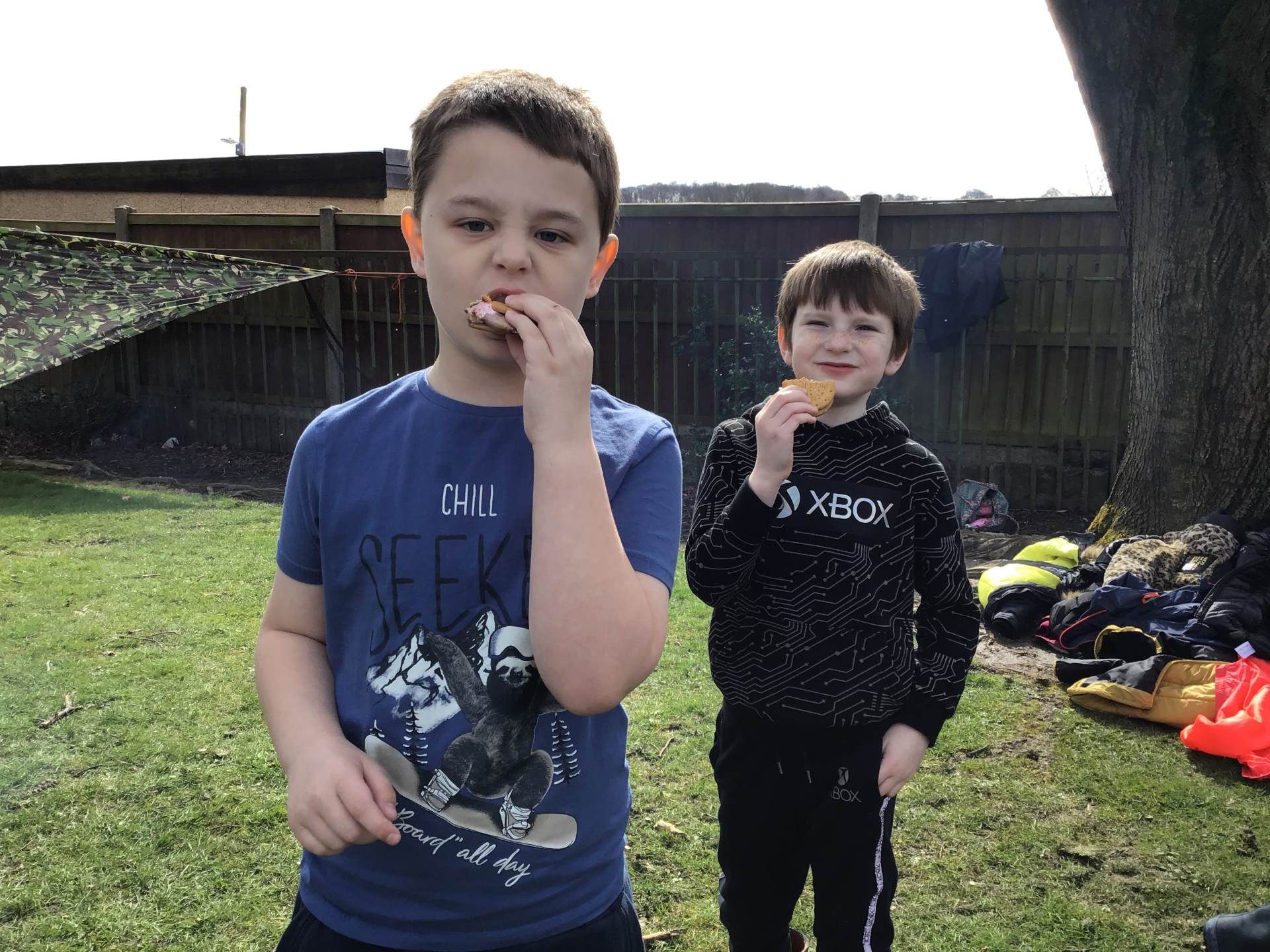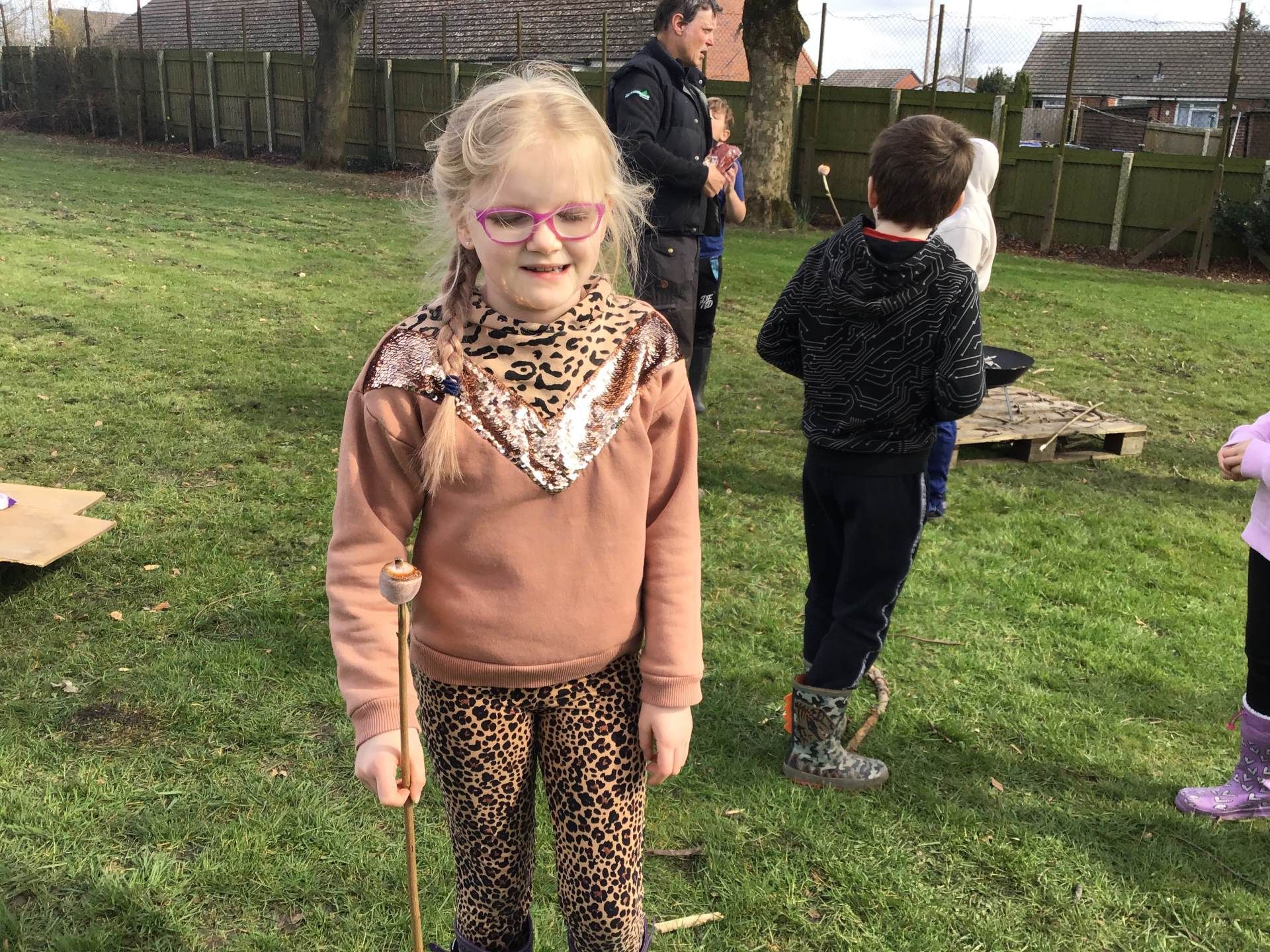 Standon Bowers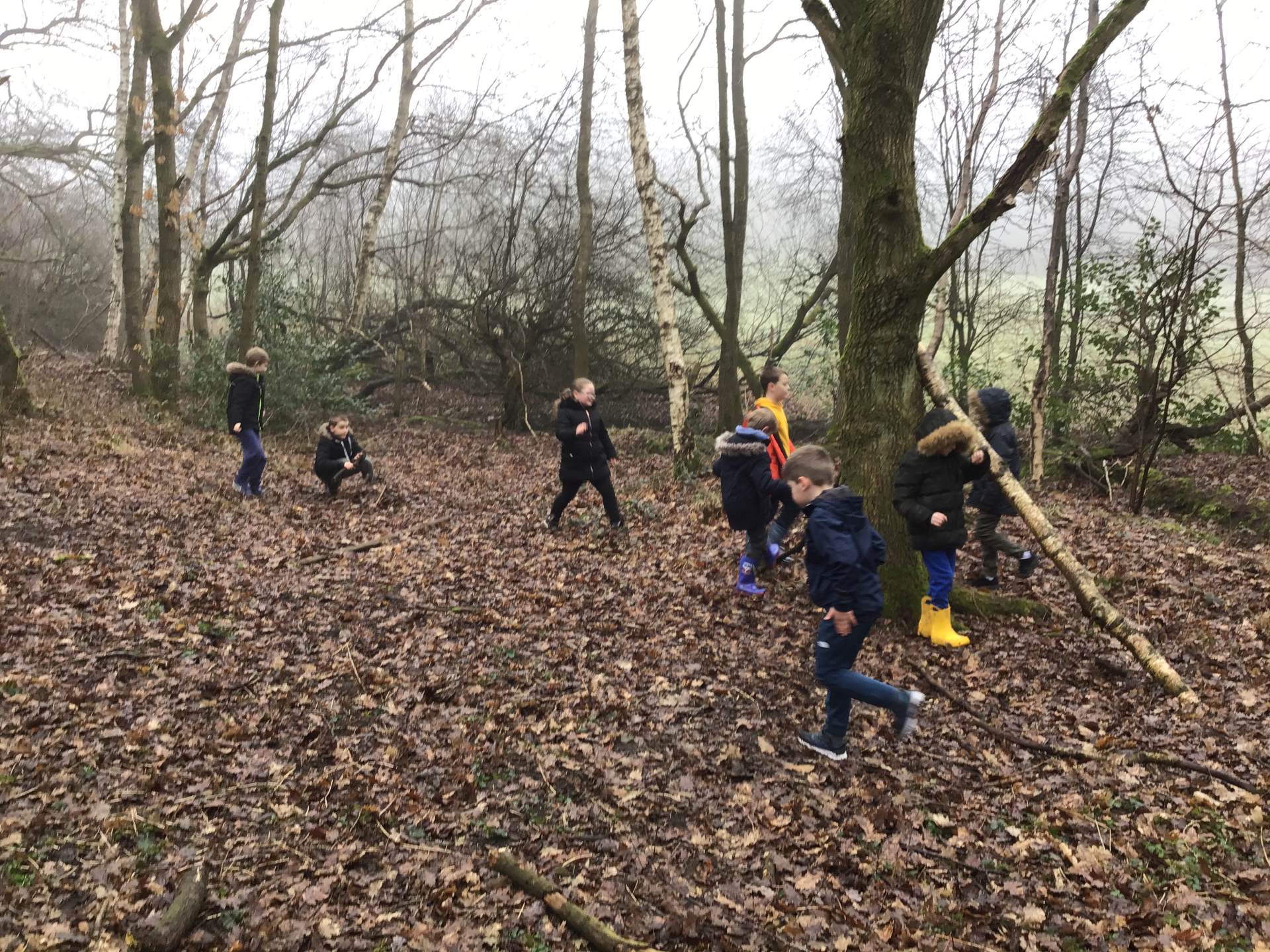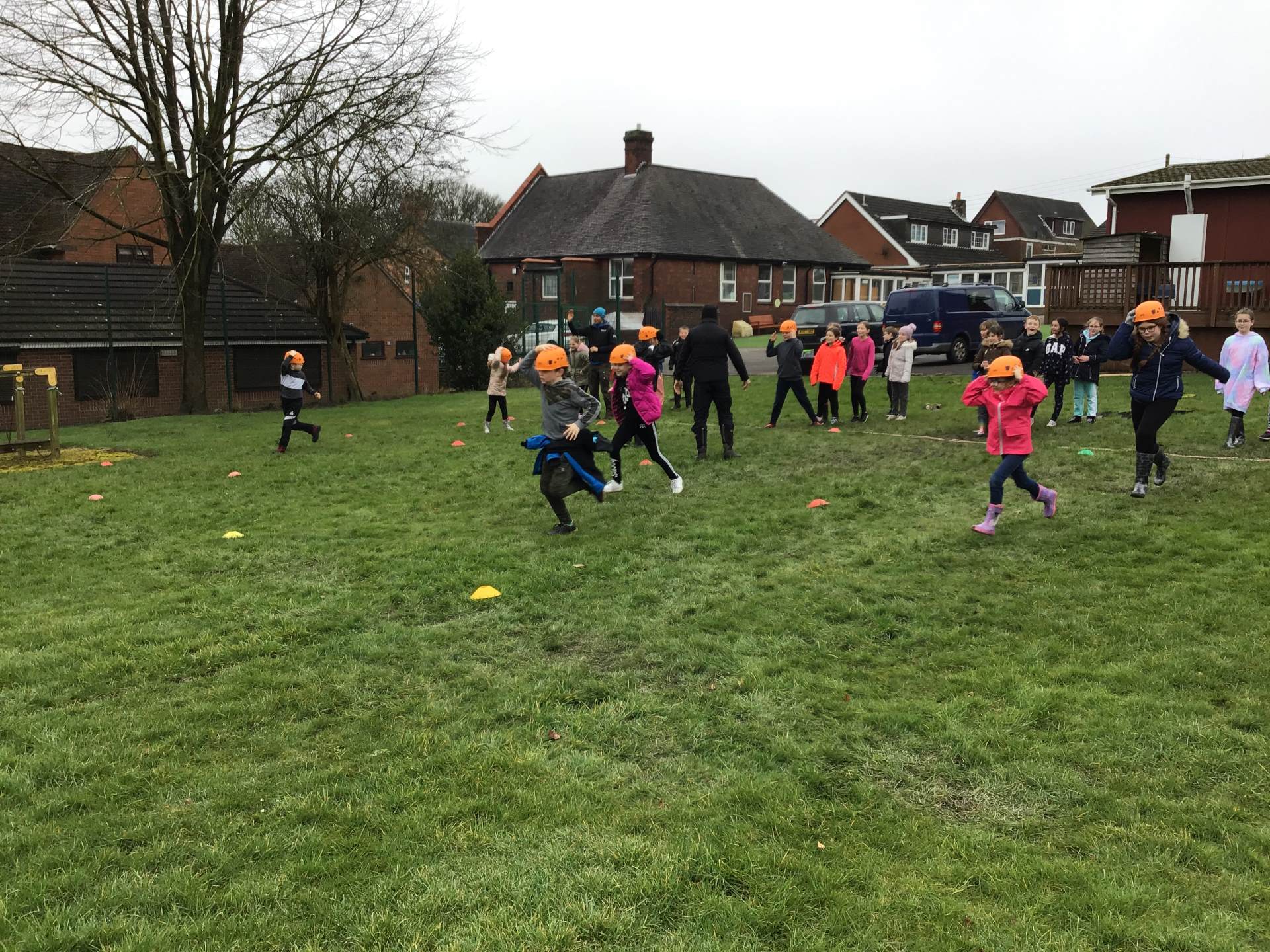 World Book Day
This year we held a competition. This was to see if the children could guess the staff member reading an extract from a book and which book they were reading from.
The winner was with 38/40: CONGRATULATIONS!!
Runners up with 37/40 were: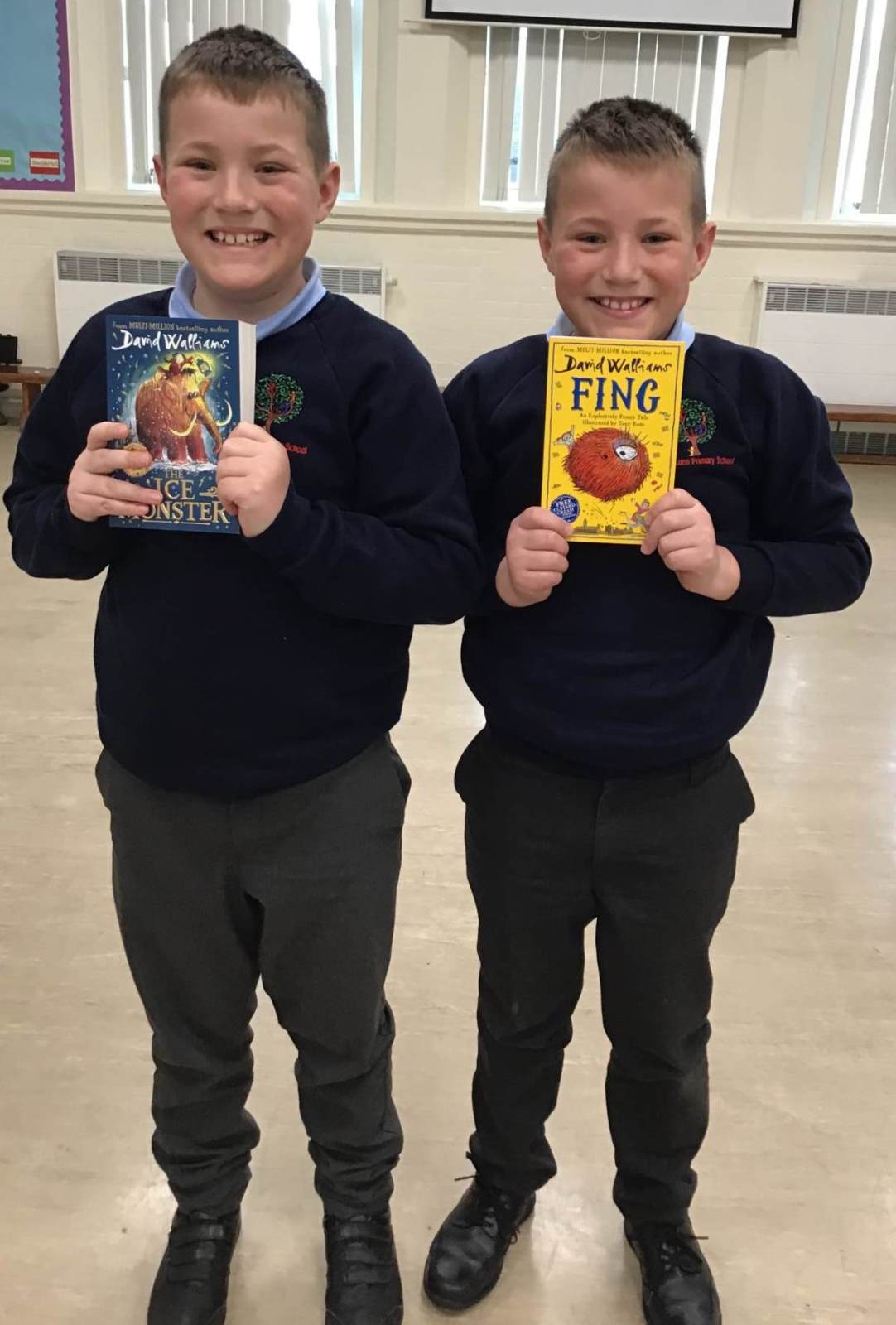 The children that entered did so well that they all received a book.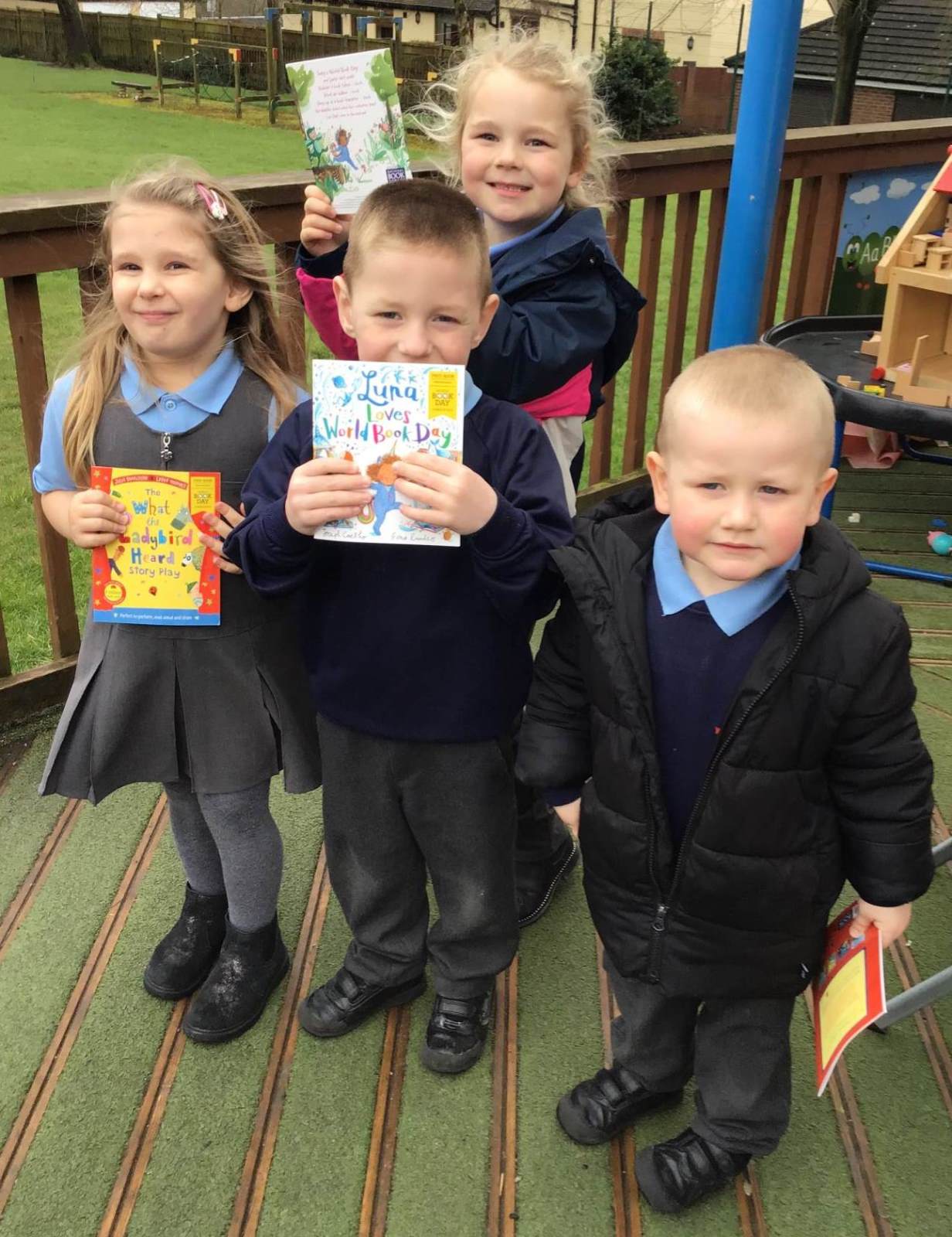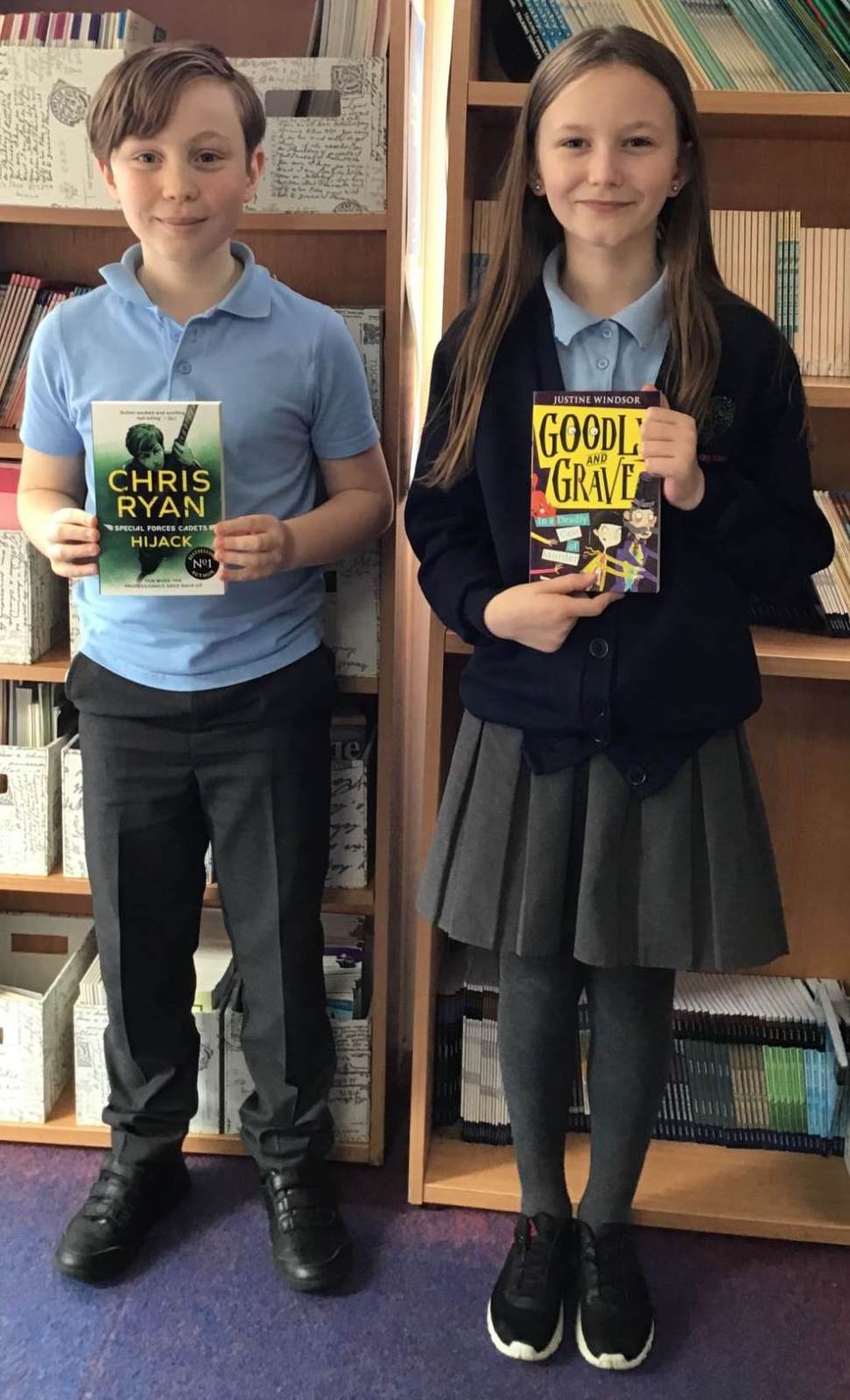 Well done to you all.
Here are the links for the questions, if you want to have a go :)
Monday
Elf Day
Wood Lane in lockdown....
STAY HOME & STAY SAFE
Please see the attached advice for all parents regarding Coronavirus:
Advice from The Staffordshire Safeguarding Board on keeping children safe whilst at home:
We have loved seeing your pictures that you have sent to your teachers showing us what you have been up to whilst at home: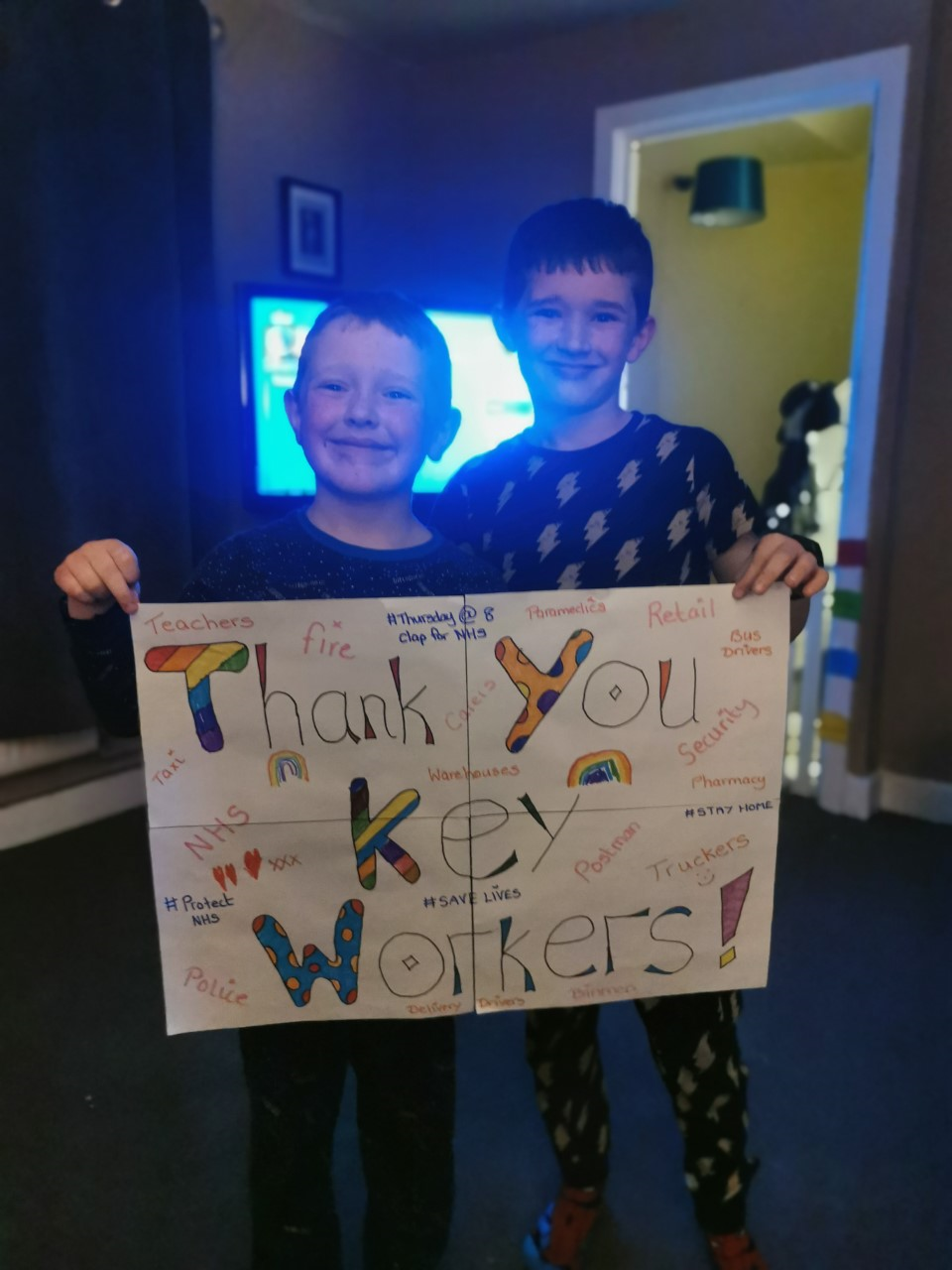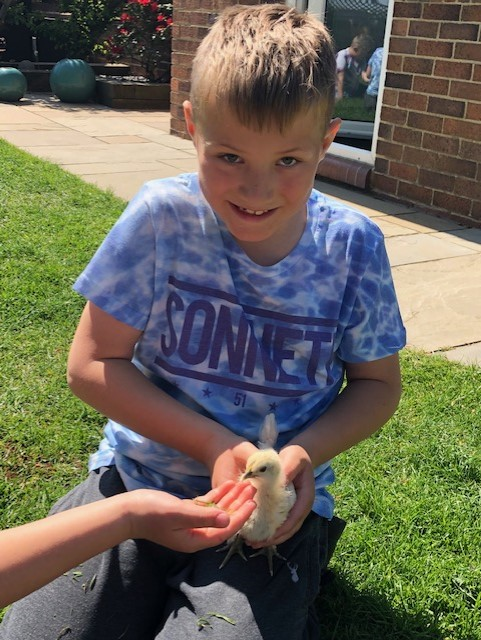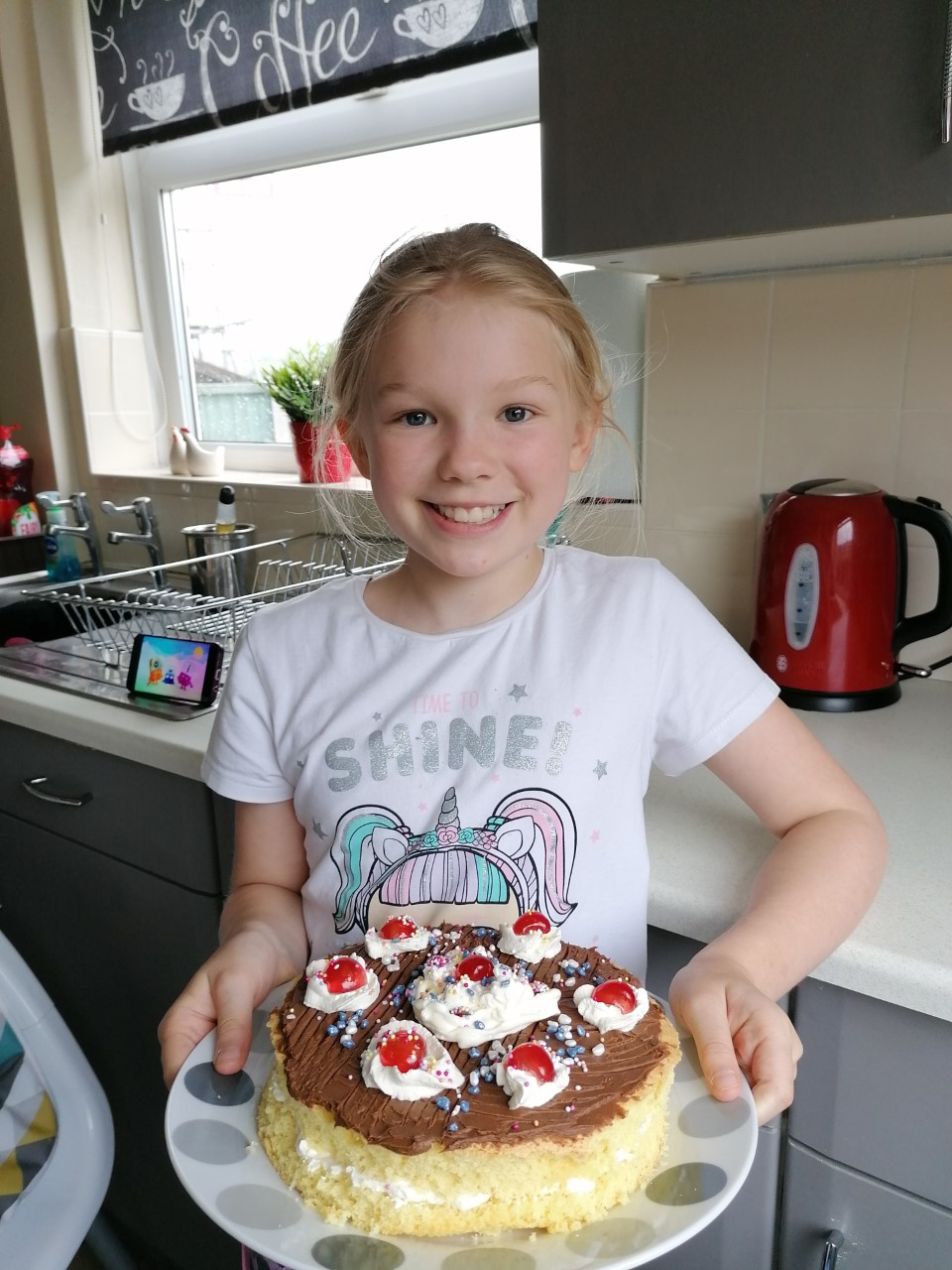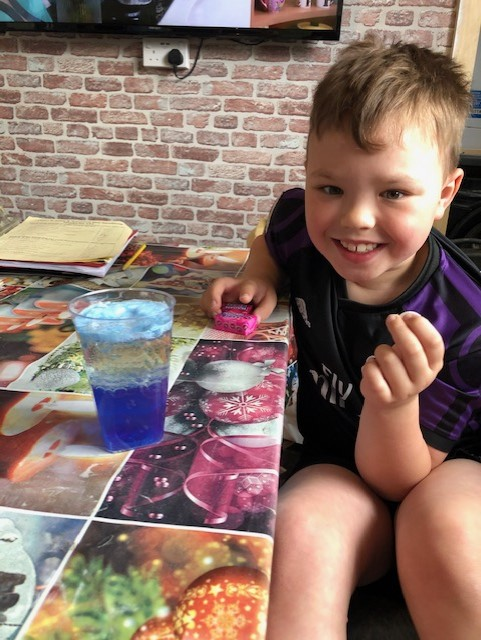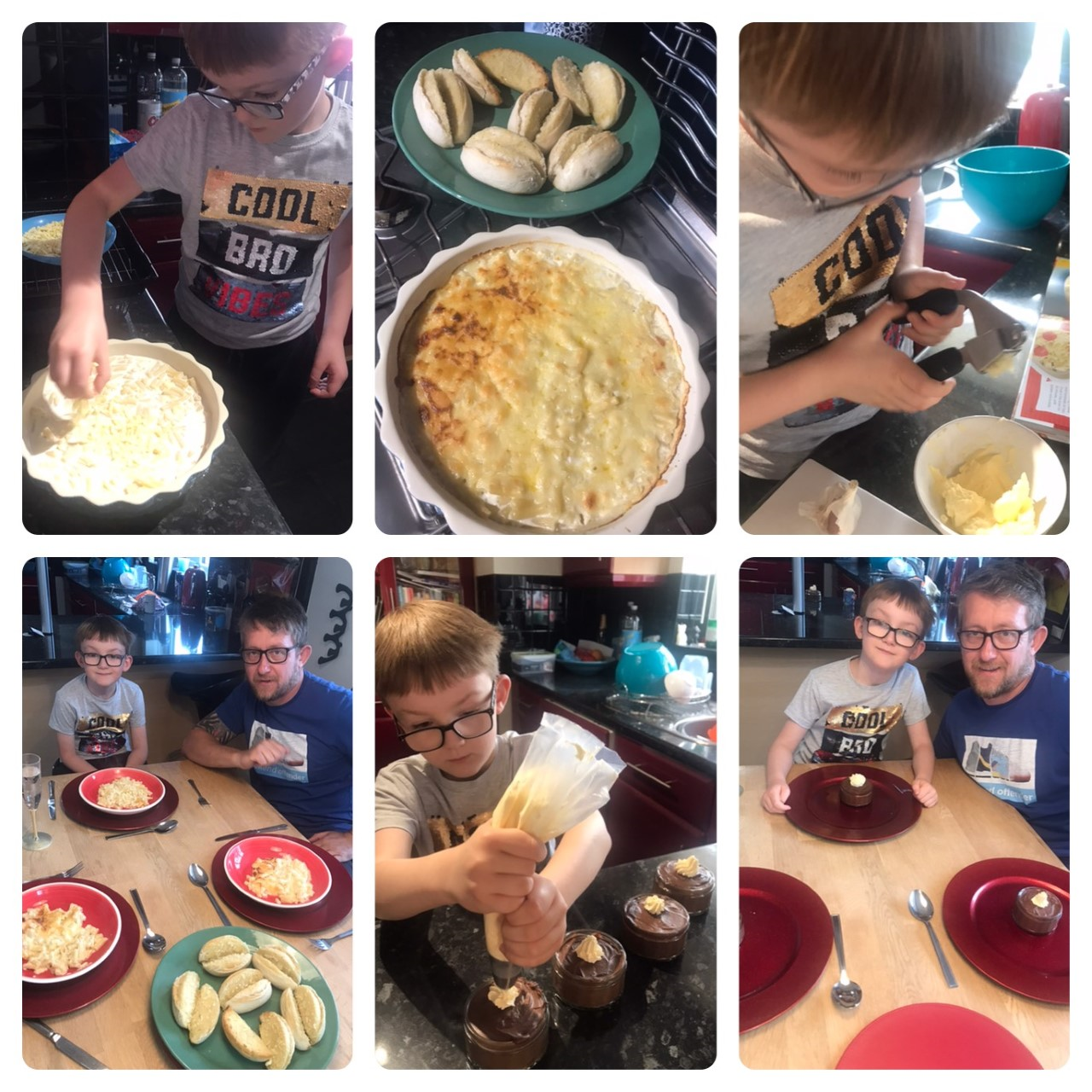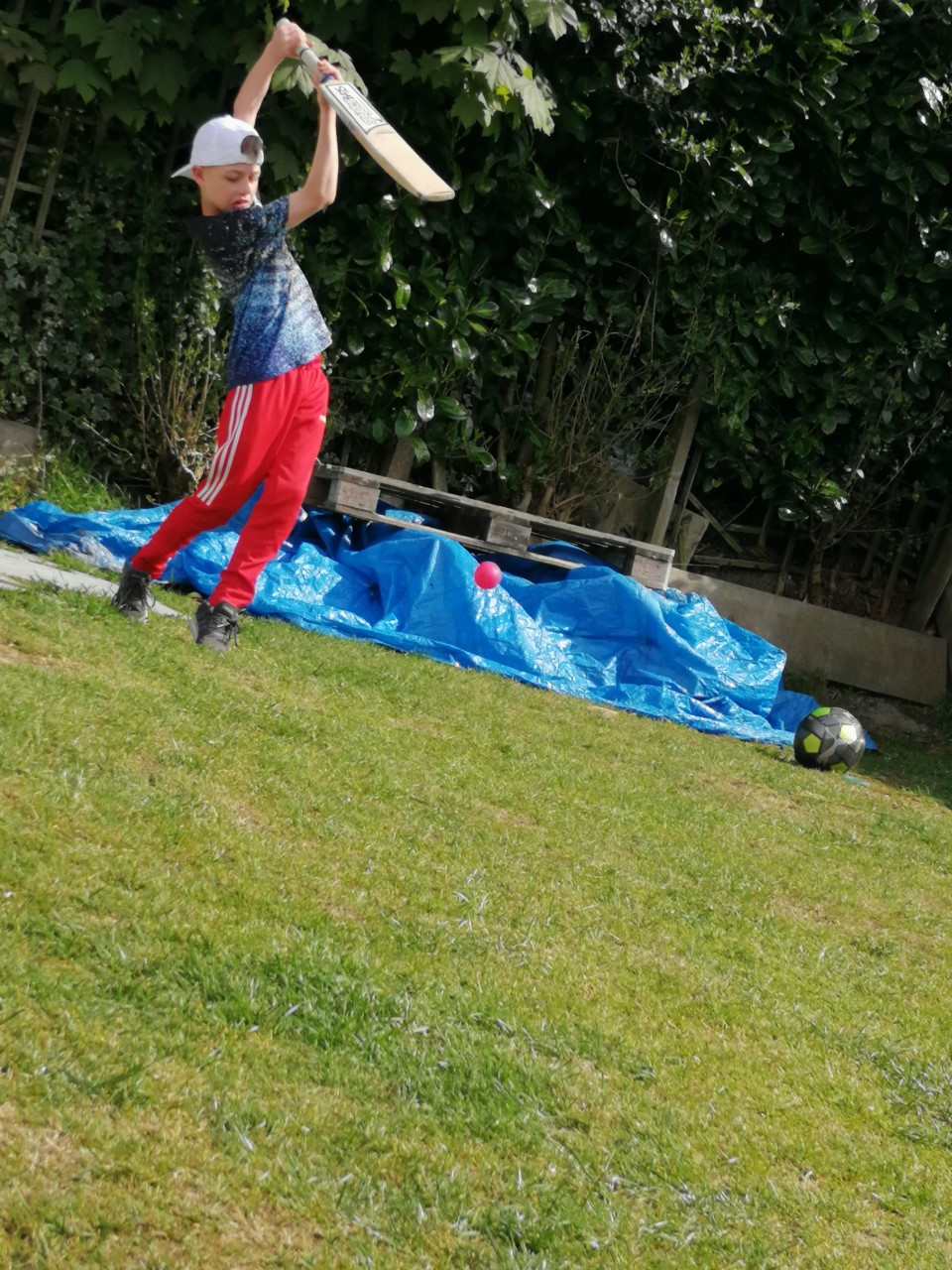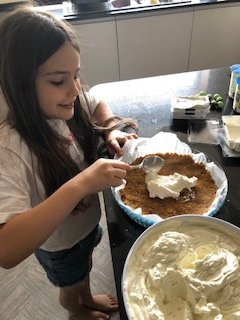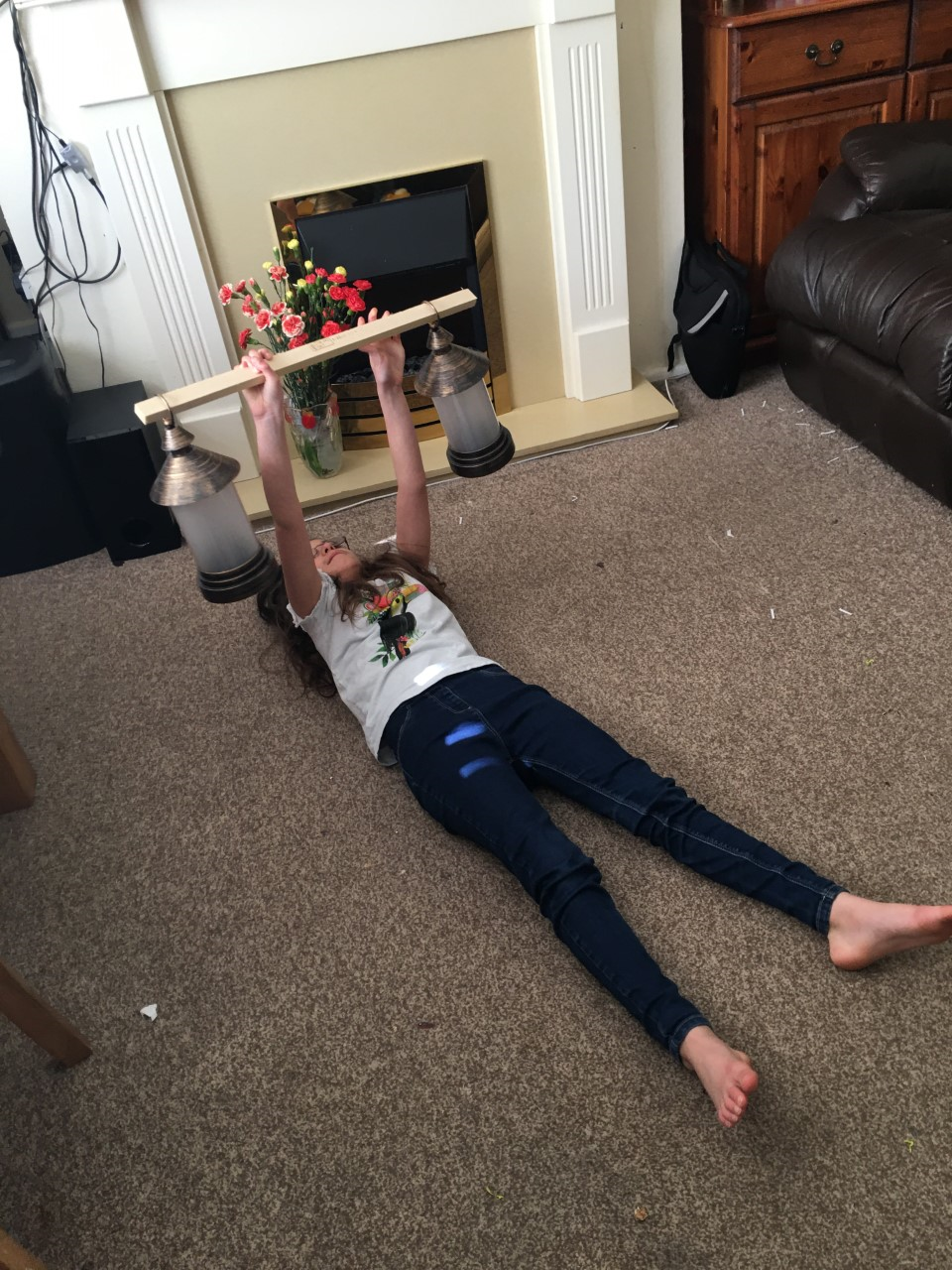 Stanley (Silver Birch) Poem!

Ava M Poem (Silver Birch)
Jackson T Poem (Silver Birch)
Georgia (Oaks)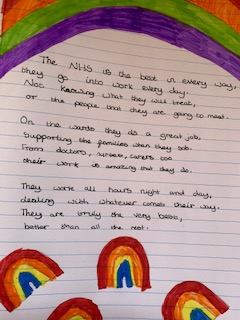 What we are up to back at school: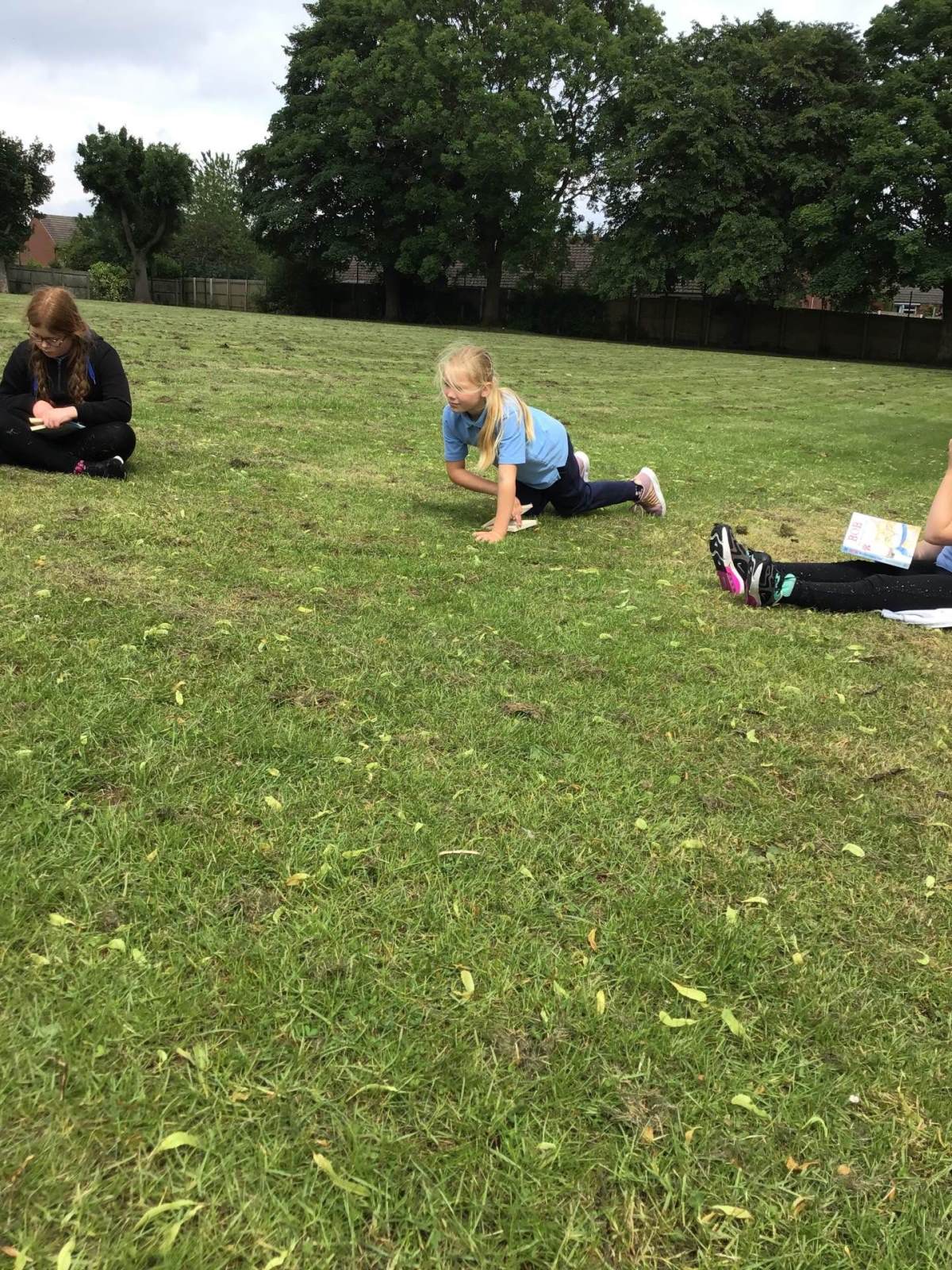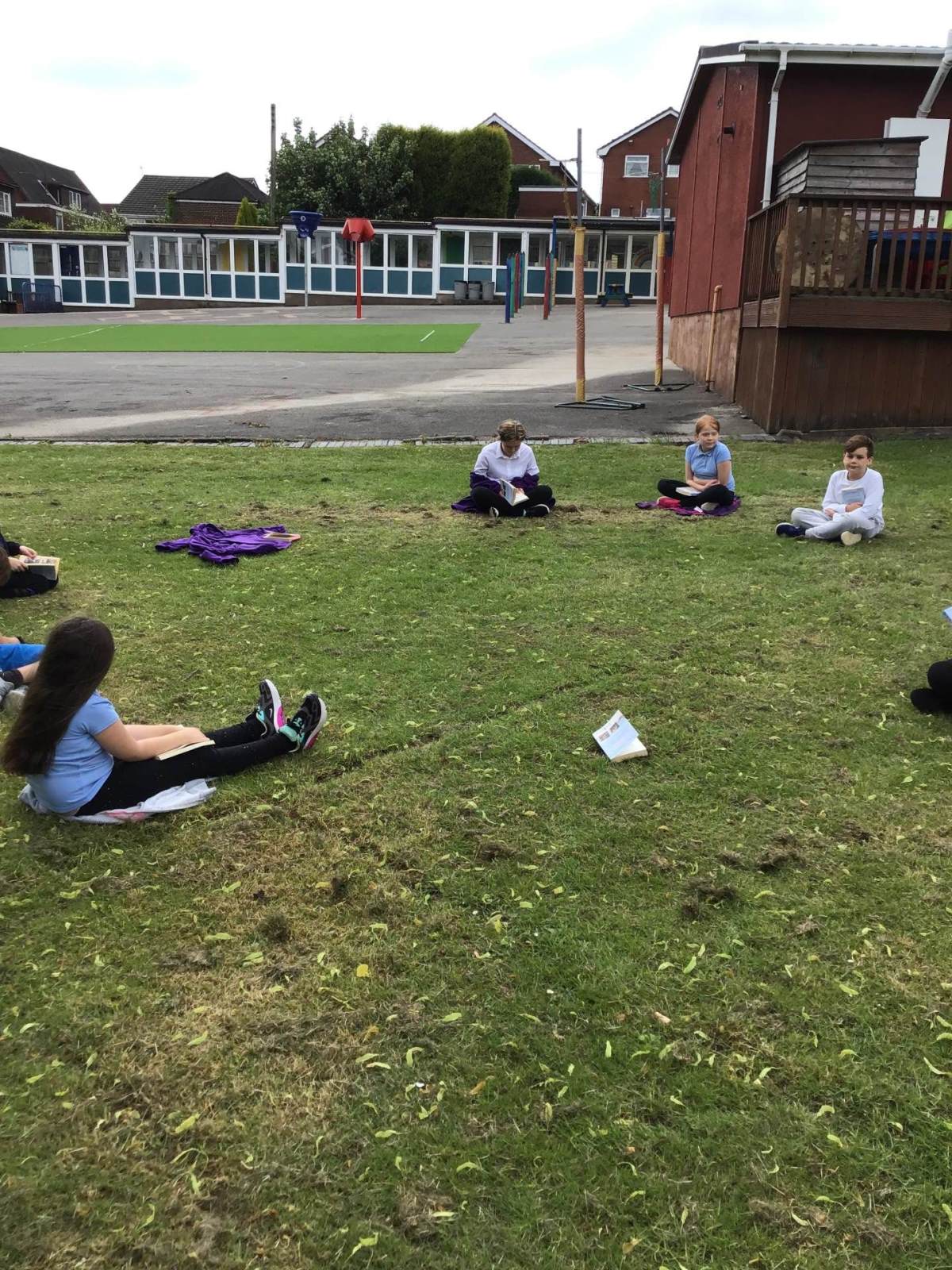 From all of us at Wood Lane we hope you are all well & staying safe! We are missing you all lots and it was lovely to see some of your rainbow pictures: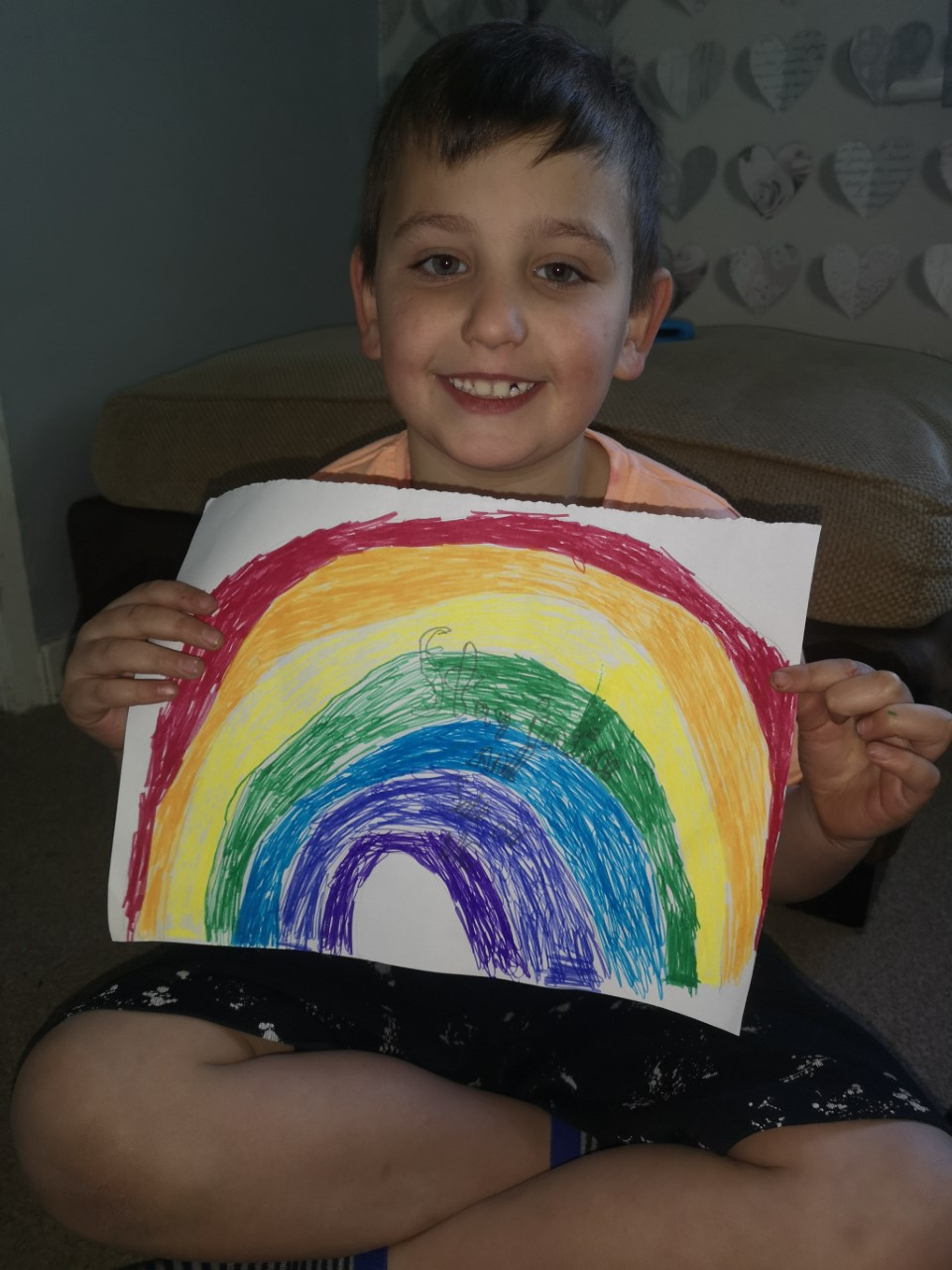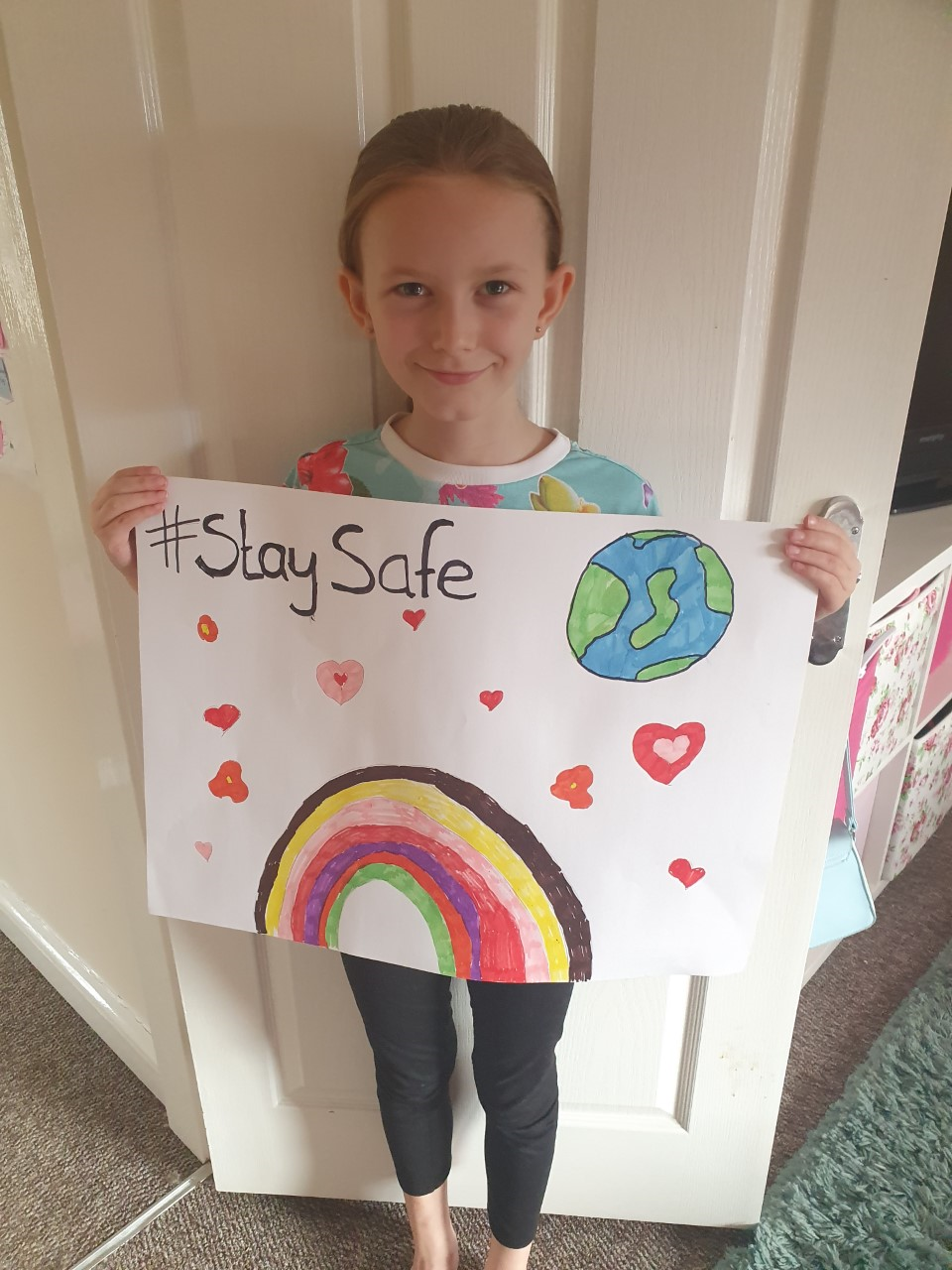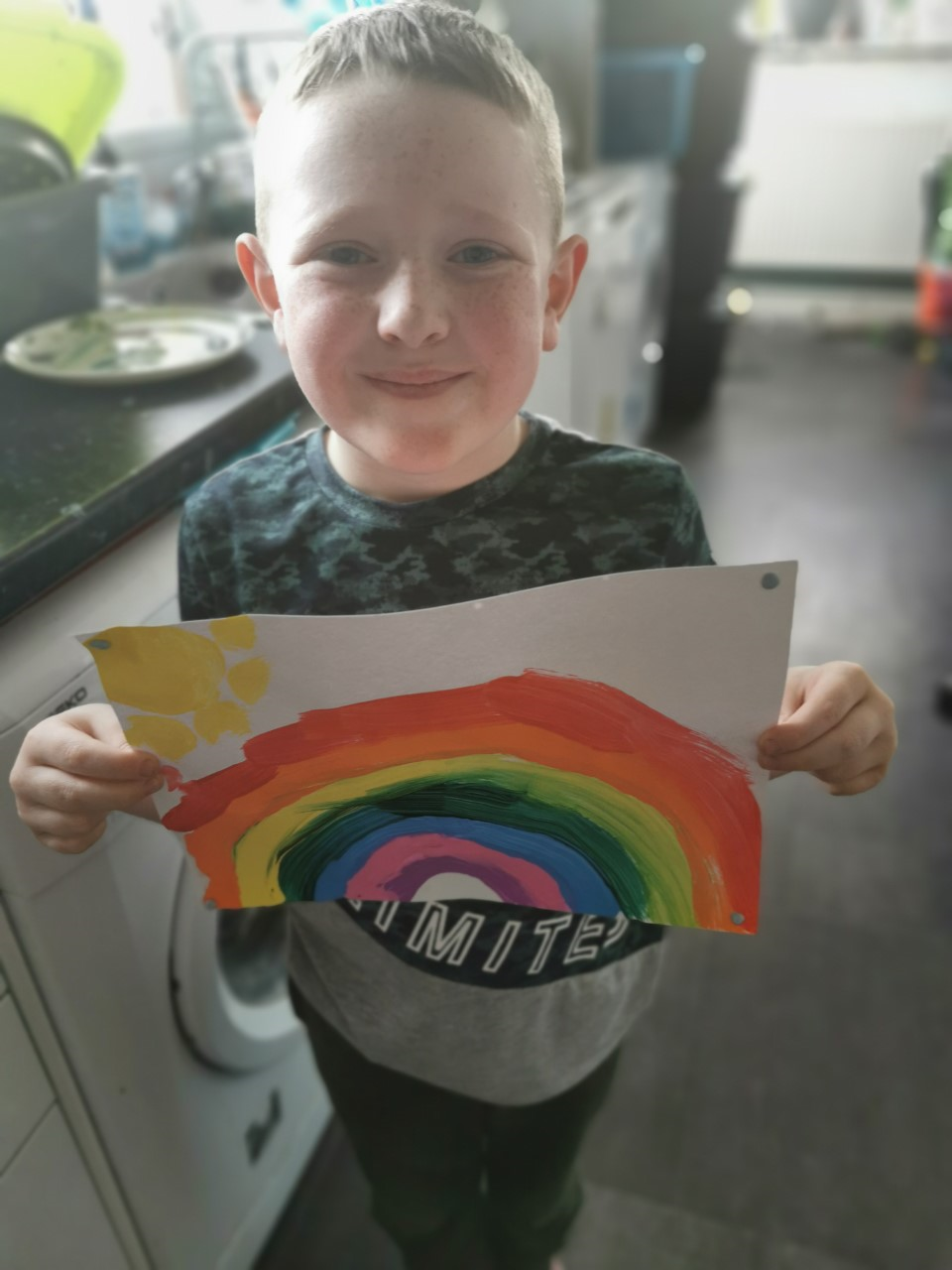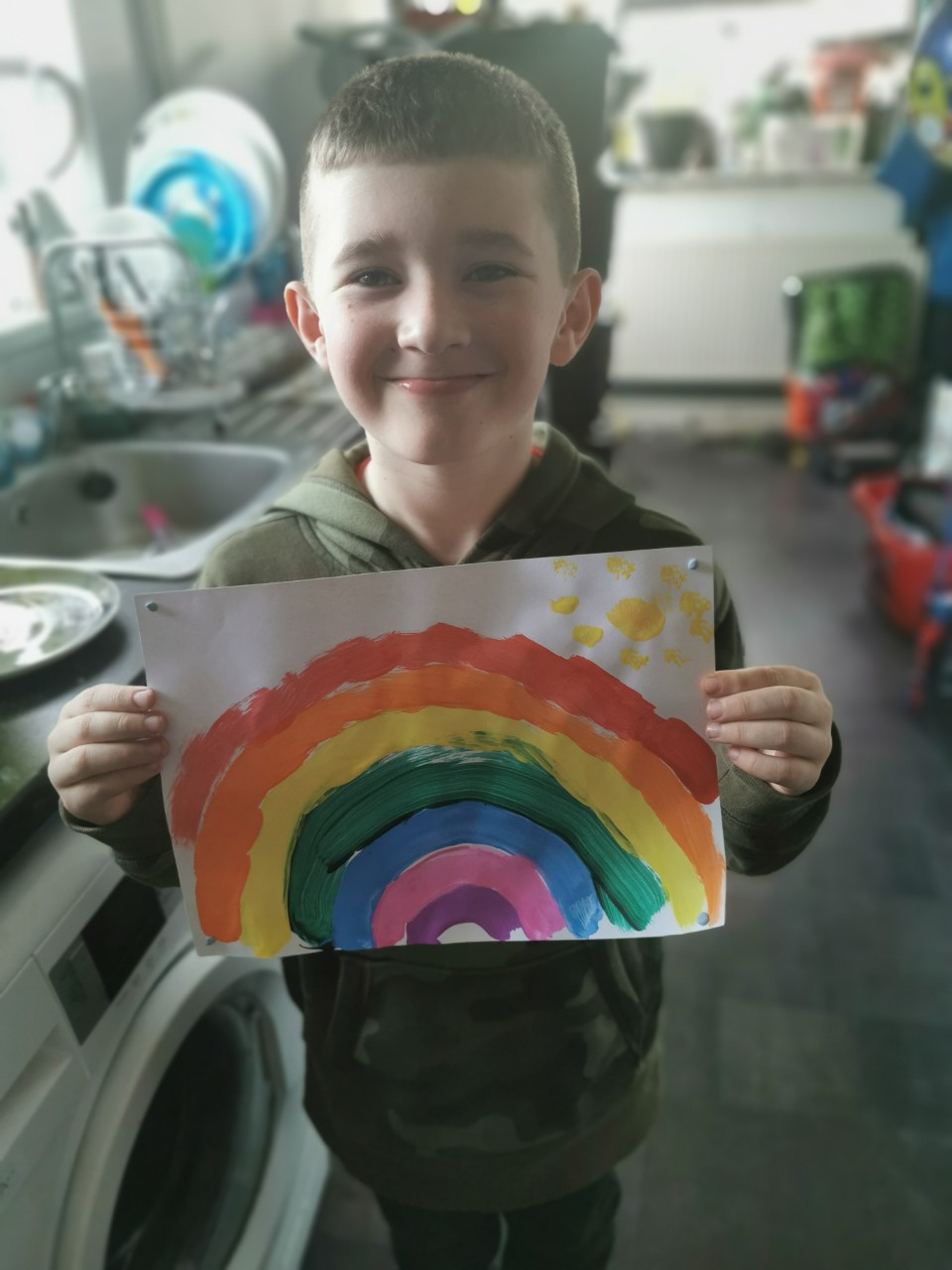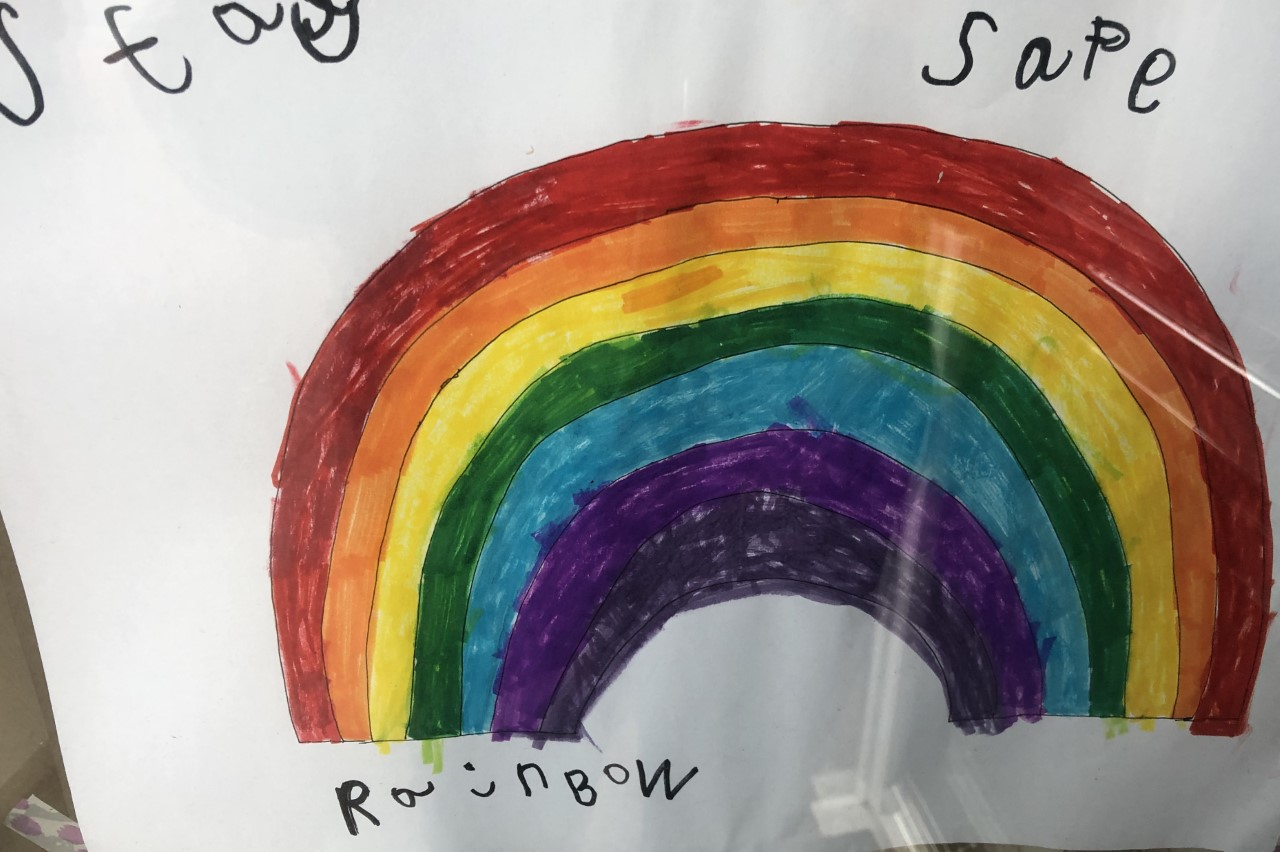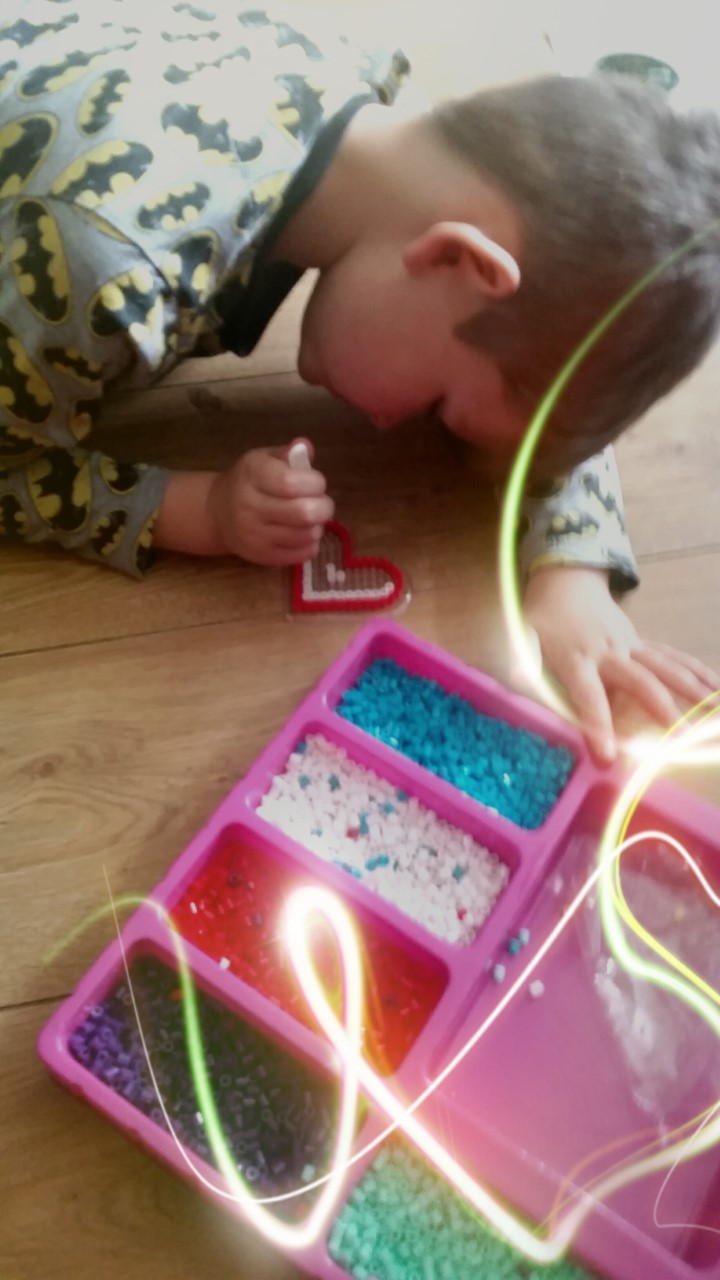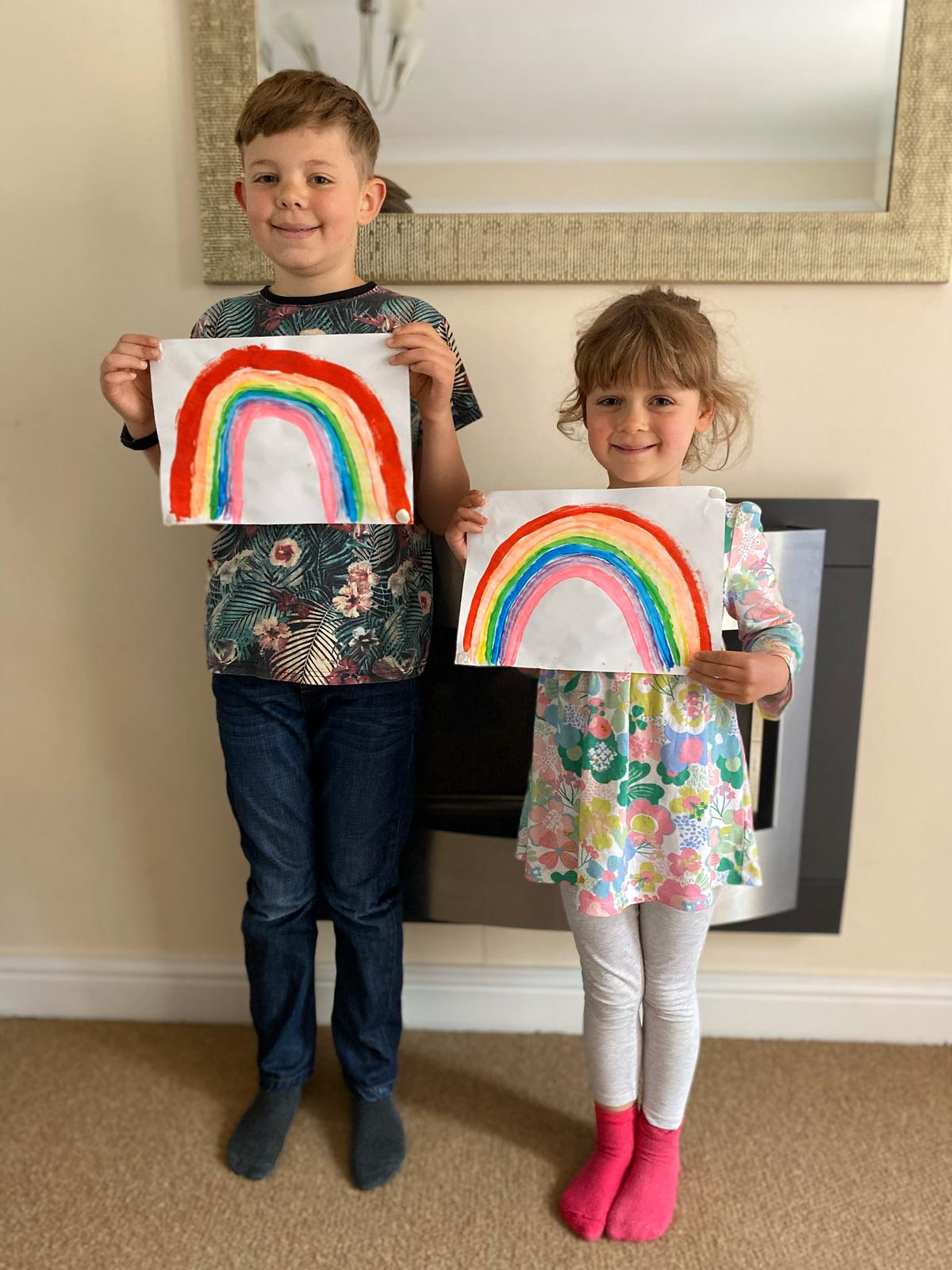 Mrs Fletcher has also sent her rainbow in with some added Bluebells:
Something little to keep you occupied on a daily basis:
VE Day Celebrations!
Thank you for sending in your photos from your VE Day Celebrations, it looks like you all had a great day! Here are the photos we received: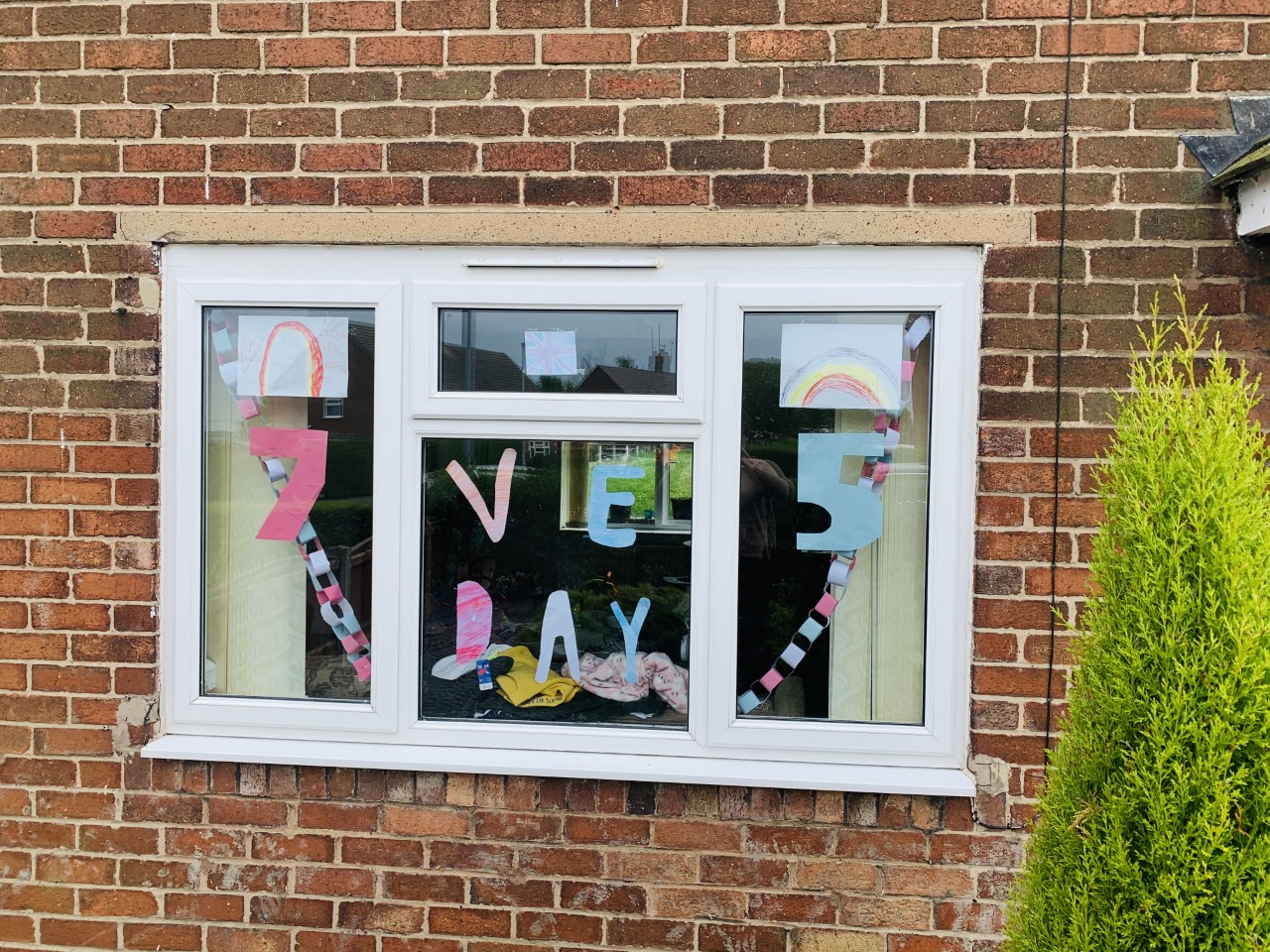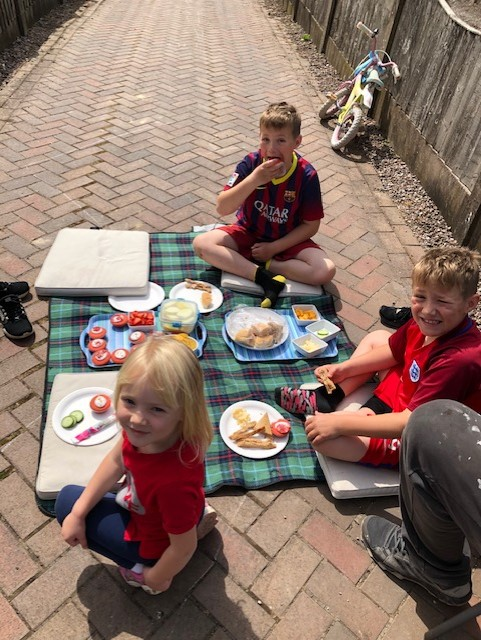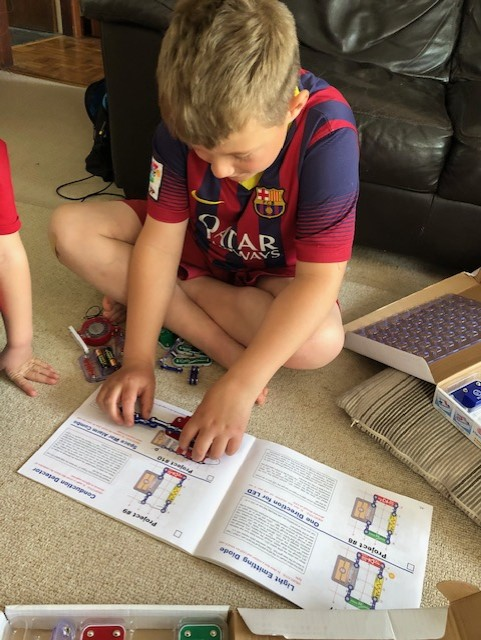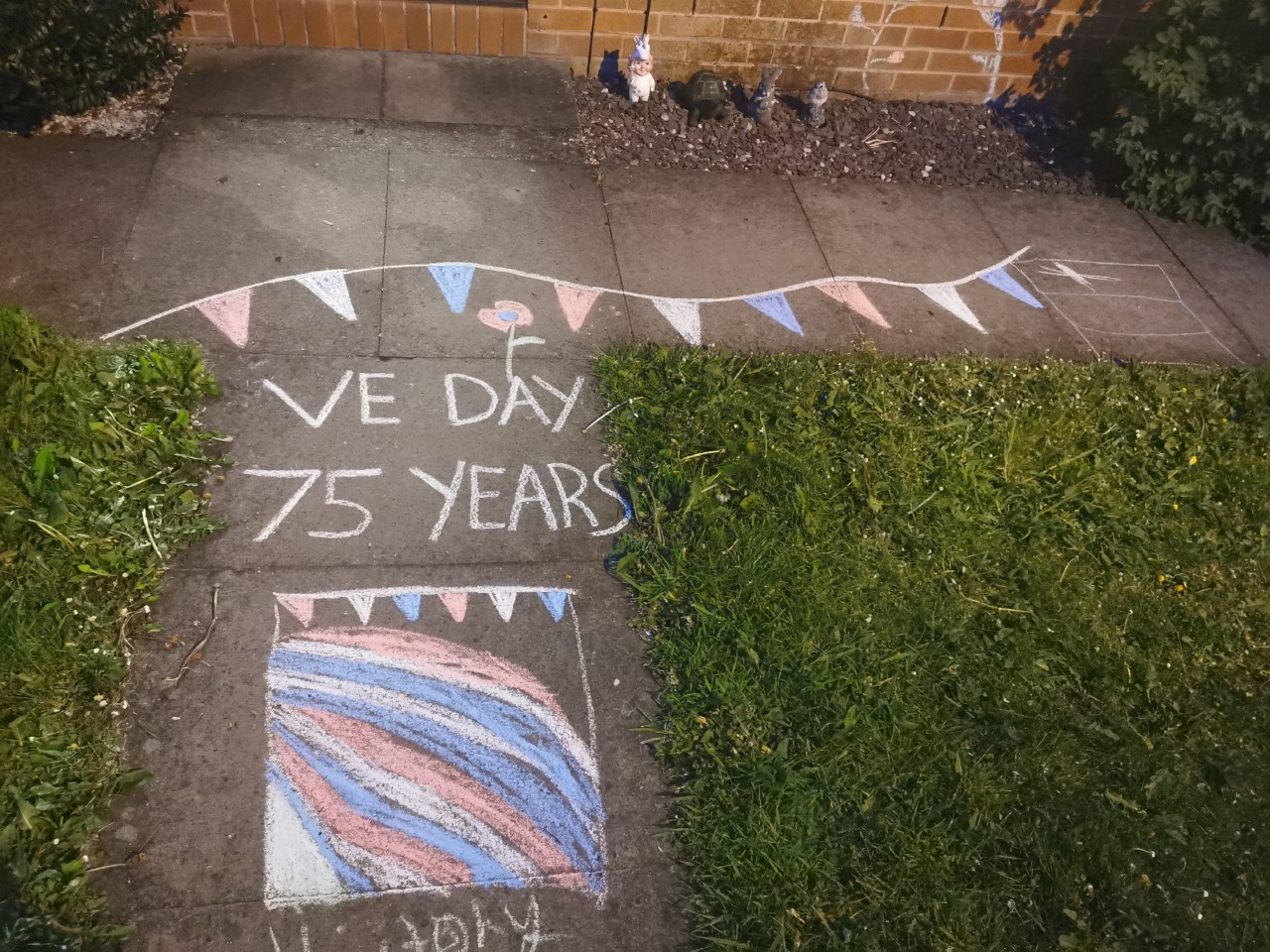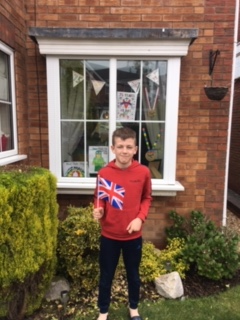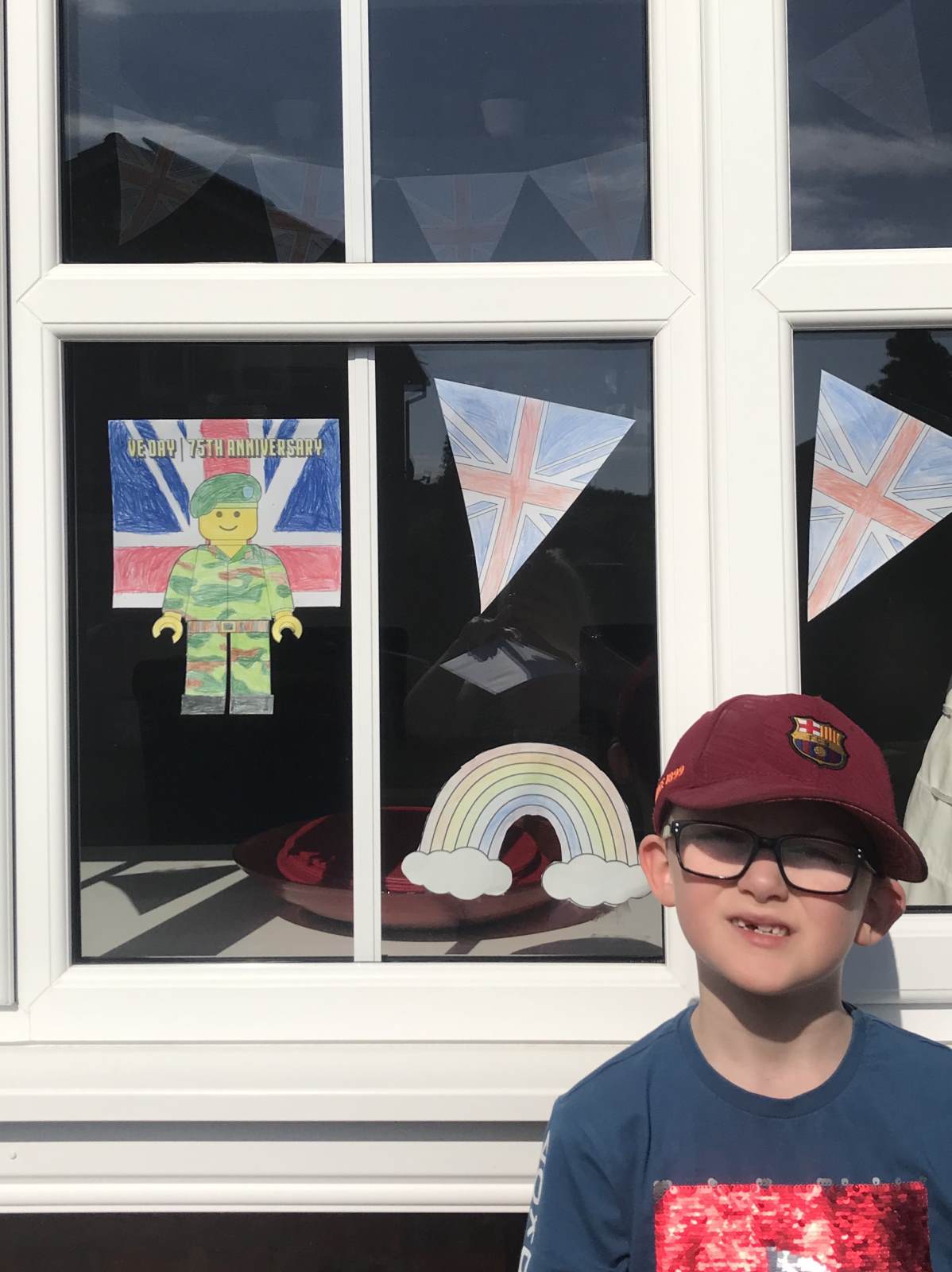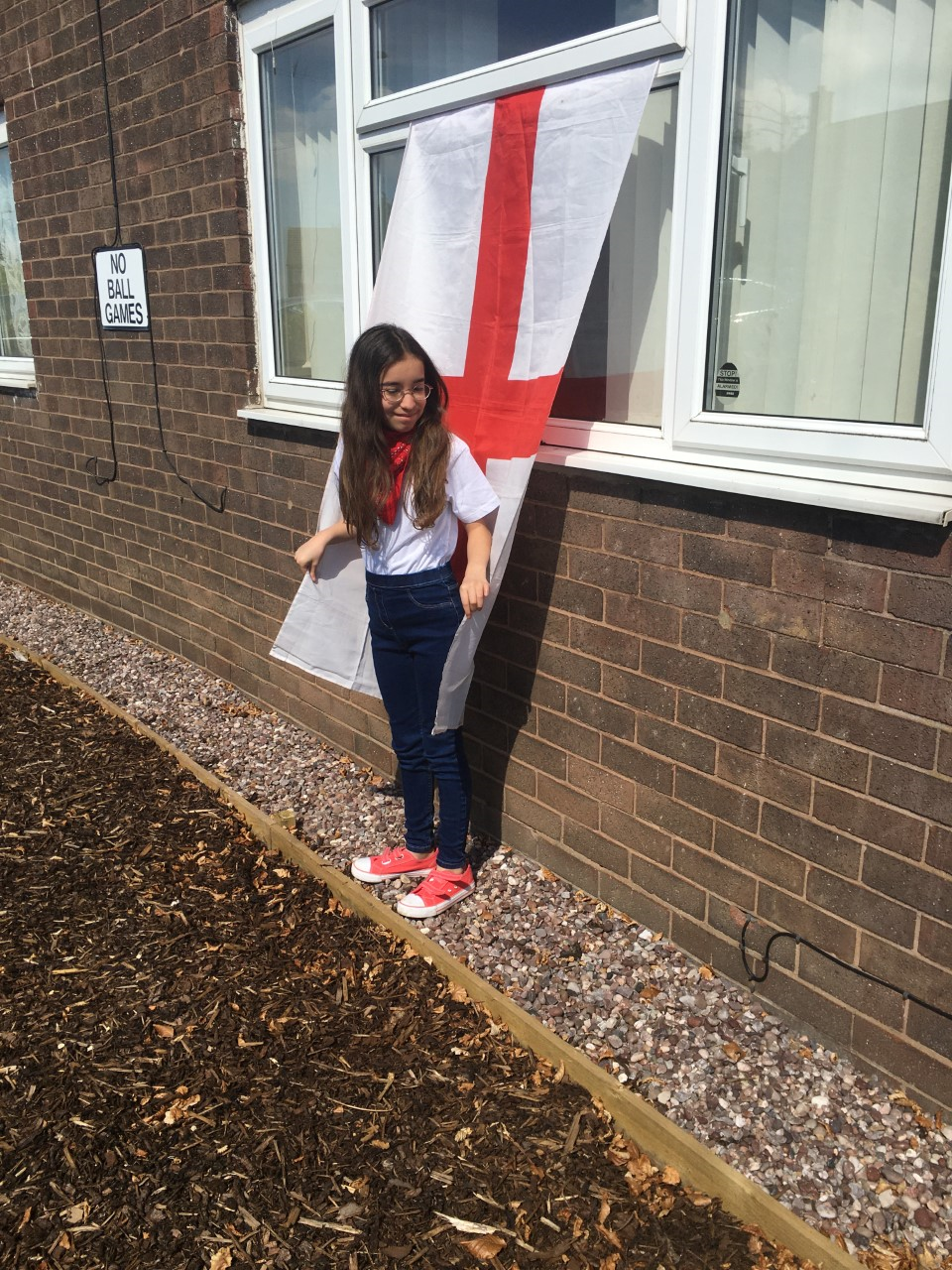 Tree of Kindness.
During our kindness week in school the children were set the challenge of achieving 1000 kindness acts by the end of the week. The children were asked to think about ways they can be kind to other people and to record these on post it notes.
We managed to achieve this goal by gaining 1014 kindness notes by the end of that week.
Well done to everyone, especially Acorns Class who collected the most as a class with 310 post it notes.
Valentine's Day
Here at Wood Lane love has been in the air. We celebrated Valentine's Day with lots of different activities.
We had a Key Stage 2 disco.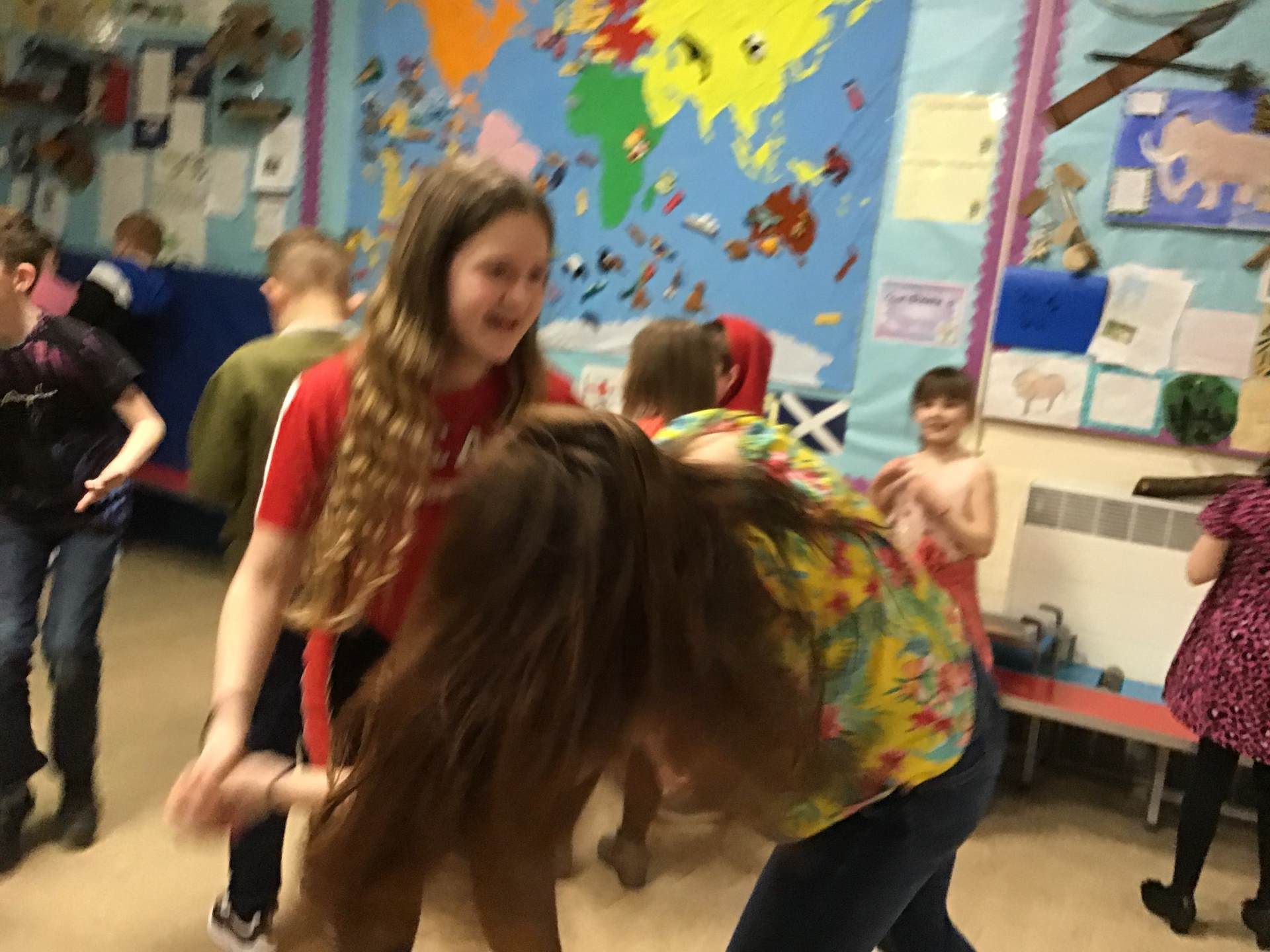 We offered the children the chance to purchase cupcakes for someone special in their life.
We had a raffle.
1st Prize 2nd Prize
Whole School Christmas Party 2019
On our last day before Christmas, the whole school joined together to party! We all had a dance and had a fantastic time being together.
Pantomime - Peter Pan Christmas 2019
On Thursday 19th December, Wood Lane went on a whole school trip to watch the pantomime at Crewe Lyceum Theatre. This year it was Peter Pan and starred Chico and Cannon and Ball. It was so funny and the children loved it. We were even treated to an ice cream during the interval!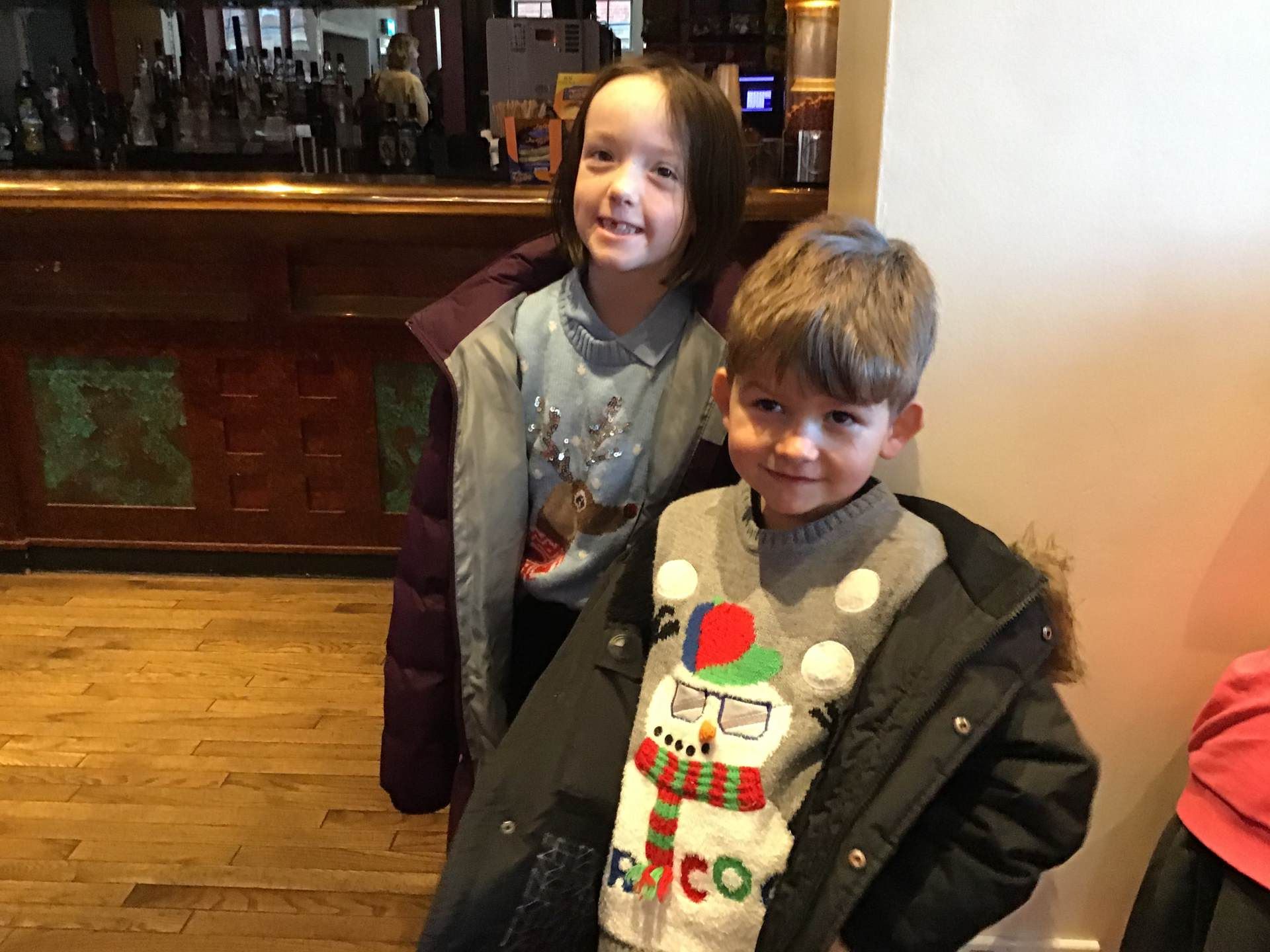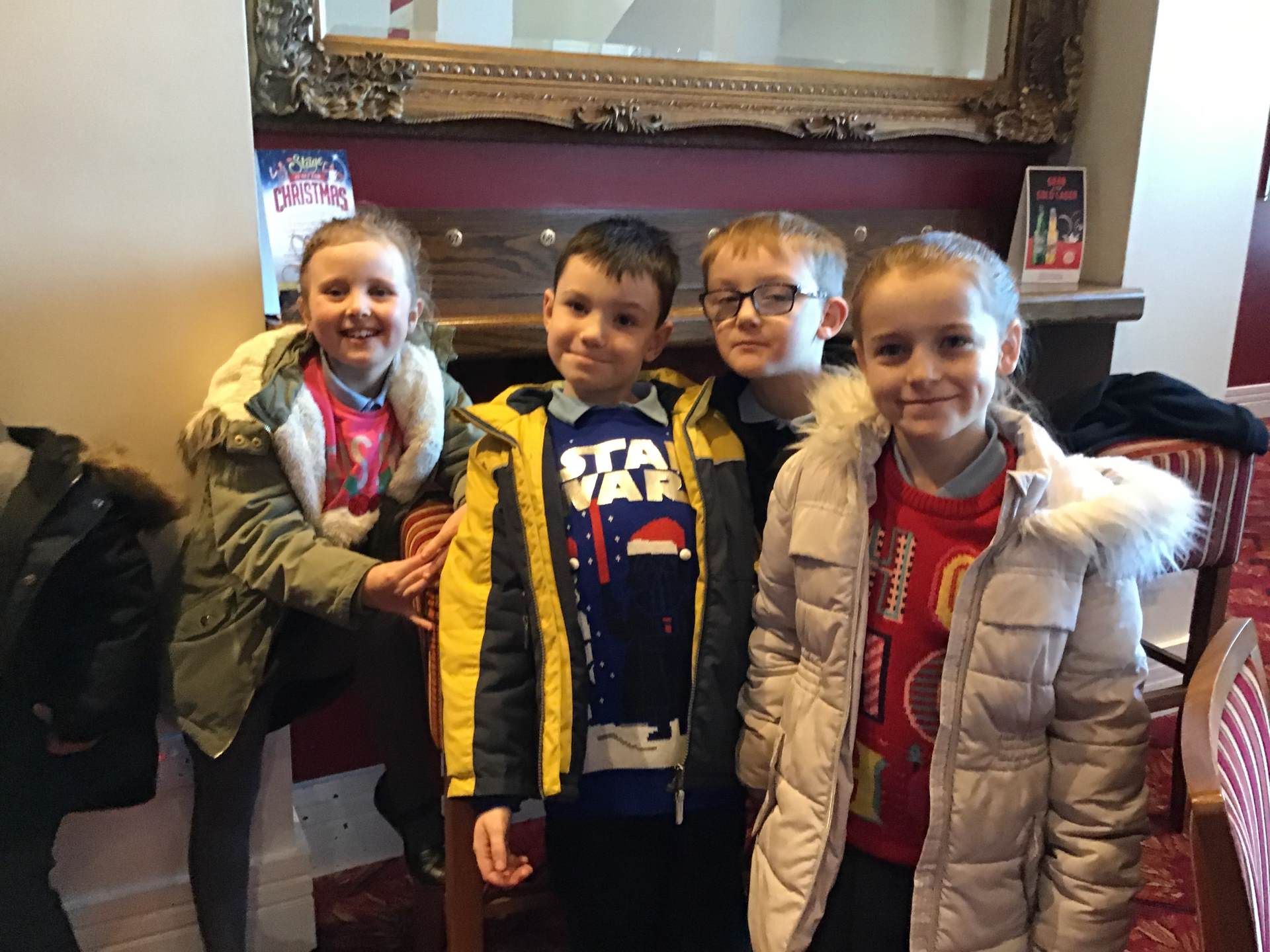 Christmas Lunches 2019
This year Christmas lunches took place over three days. The food was outstanding and the atmosphere was amazing. Thank you to Mr Buckley for another fantastic meal and thank you to everyone that came and enjoyed it with us.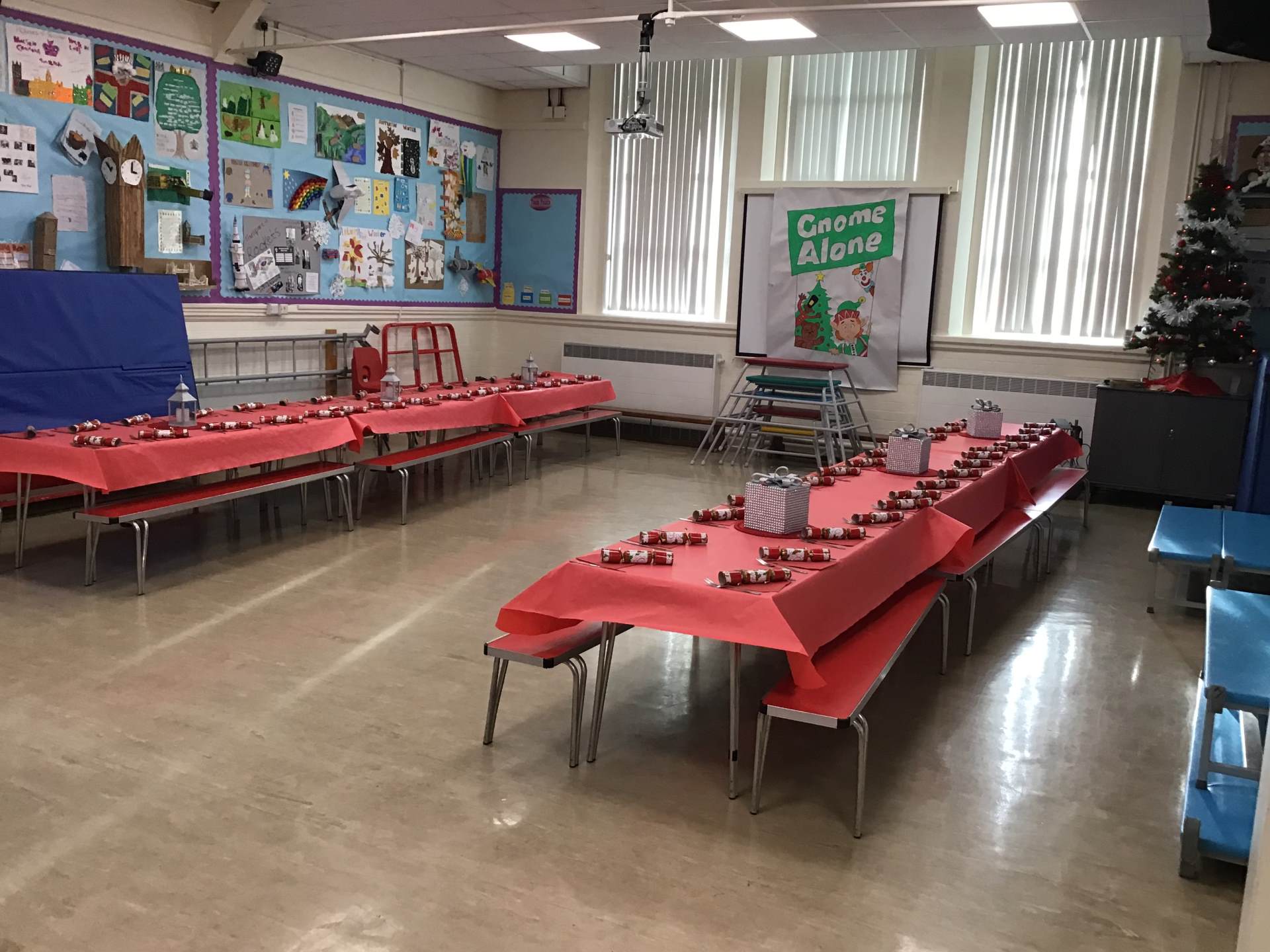 Tree of Light 2019
This year, here at Wood Lane we created a Tree of Light that enabled pupils to remember someone special. The idea was that they decorated their bauble and then we hung it on the tree to celebrate special people to us.
It looks fantastic.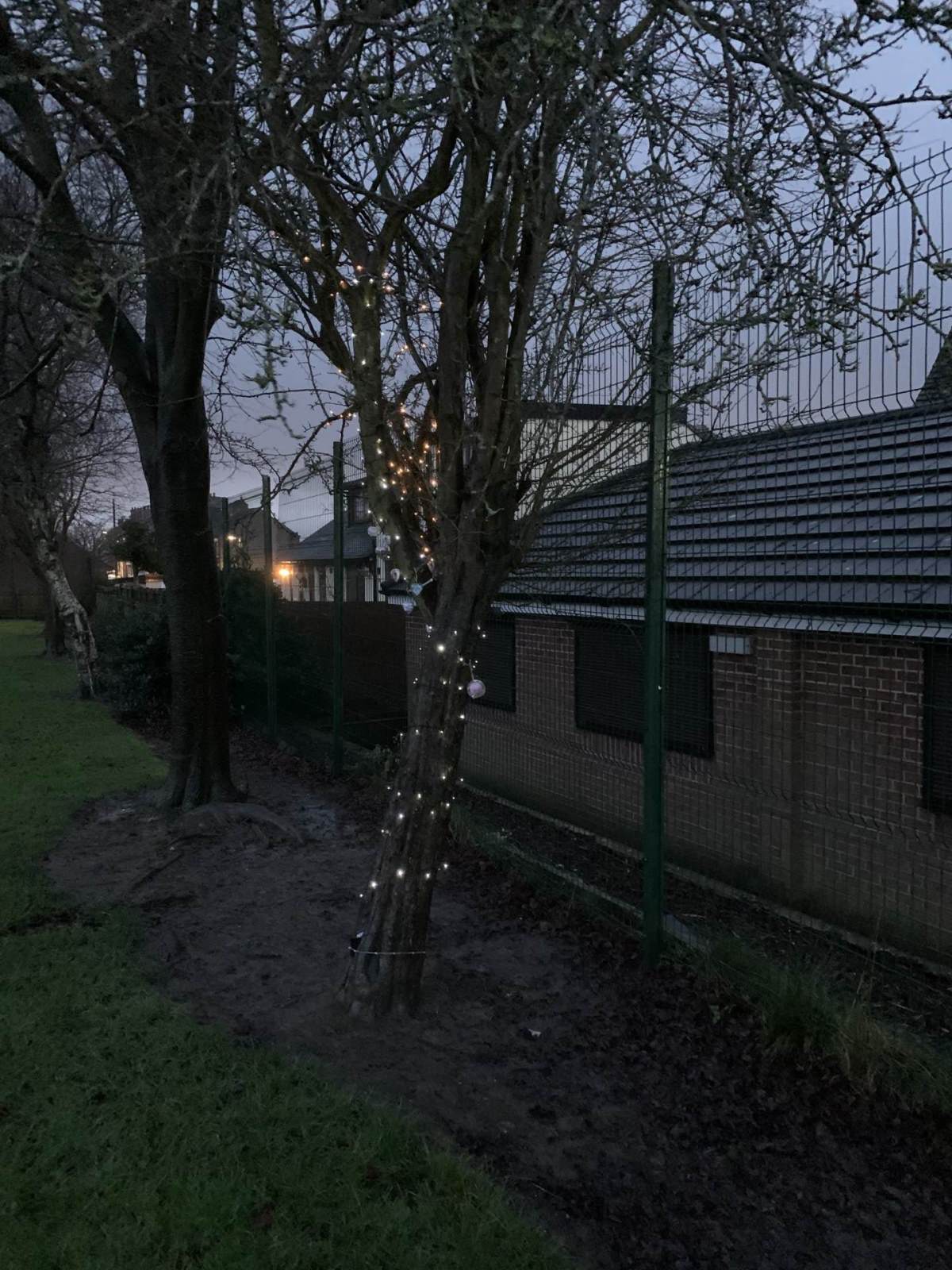 Oliver Twist Production 24th October 2019
KS1 and KS2 thoroughly enjoyed watching the Oliver Twist performance today by arty - fact.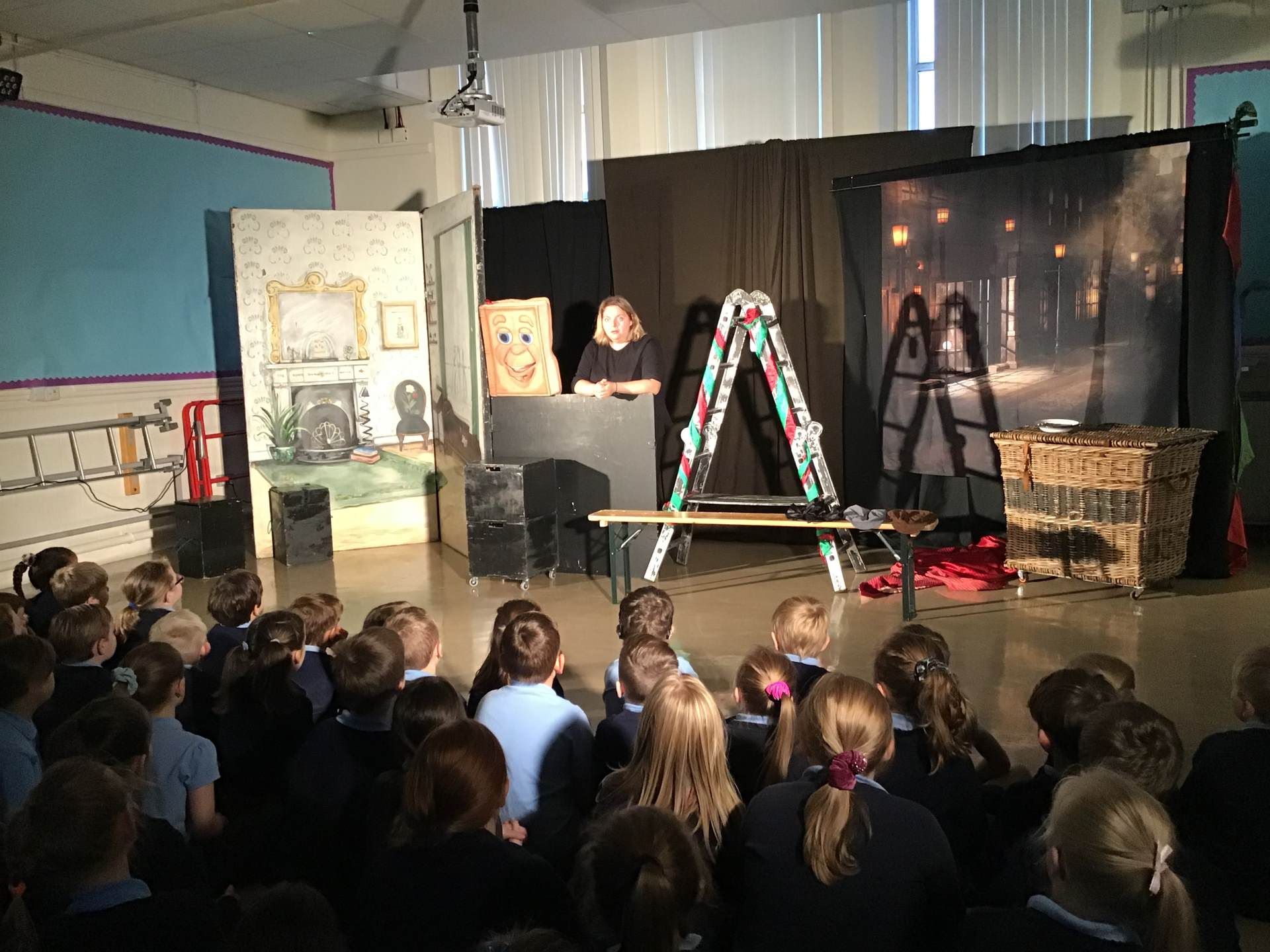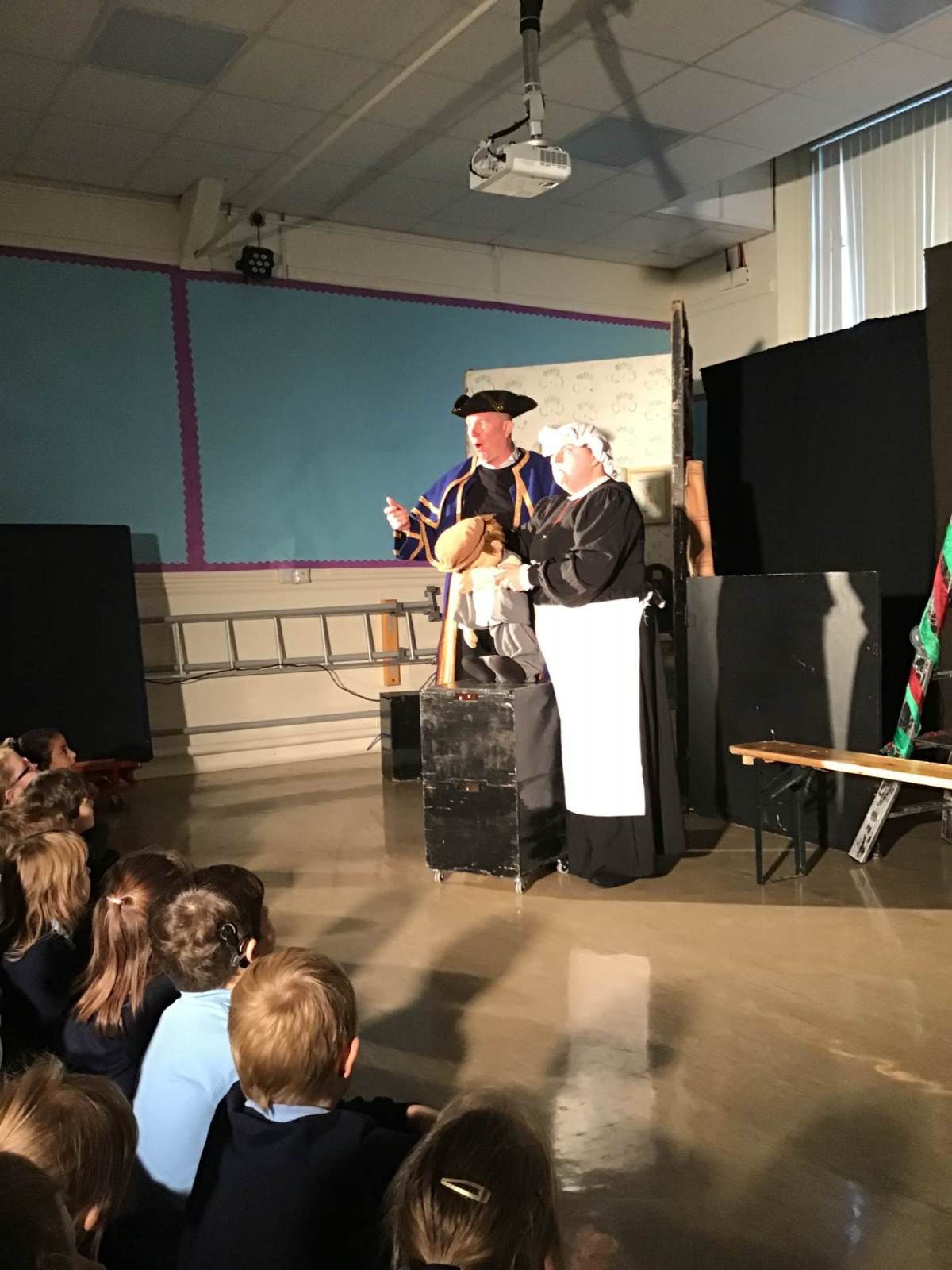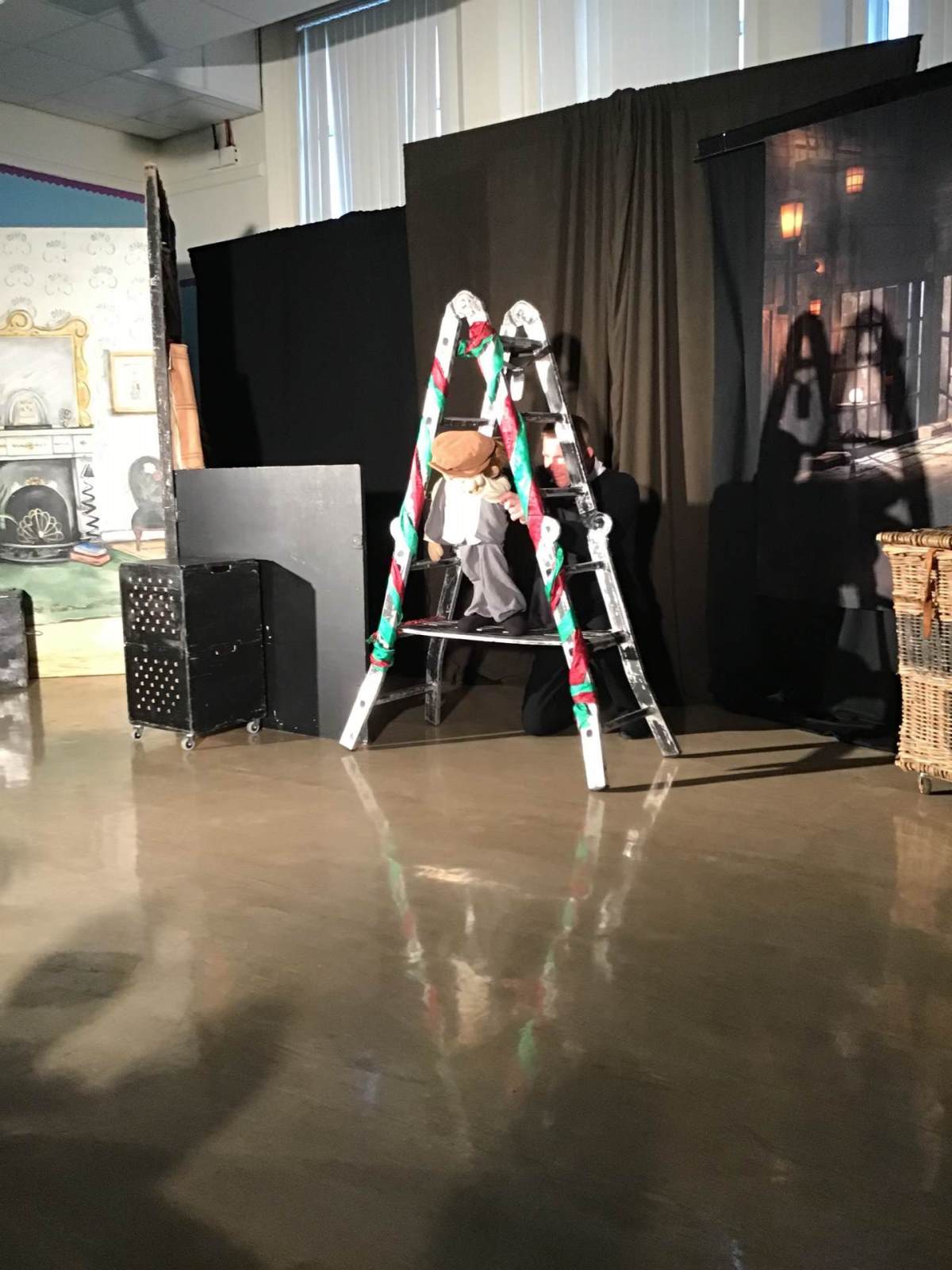 COFFEE AND CAKE MORNING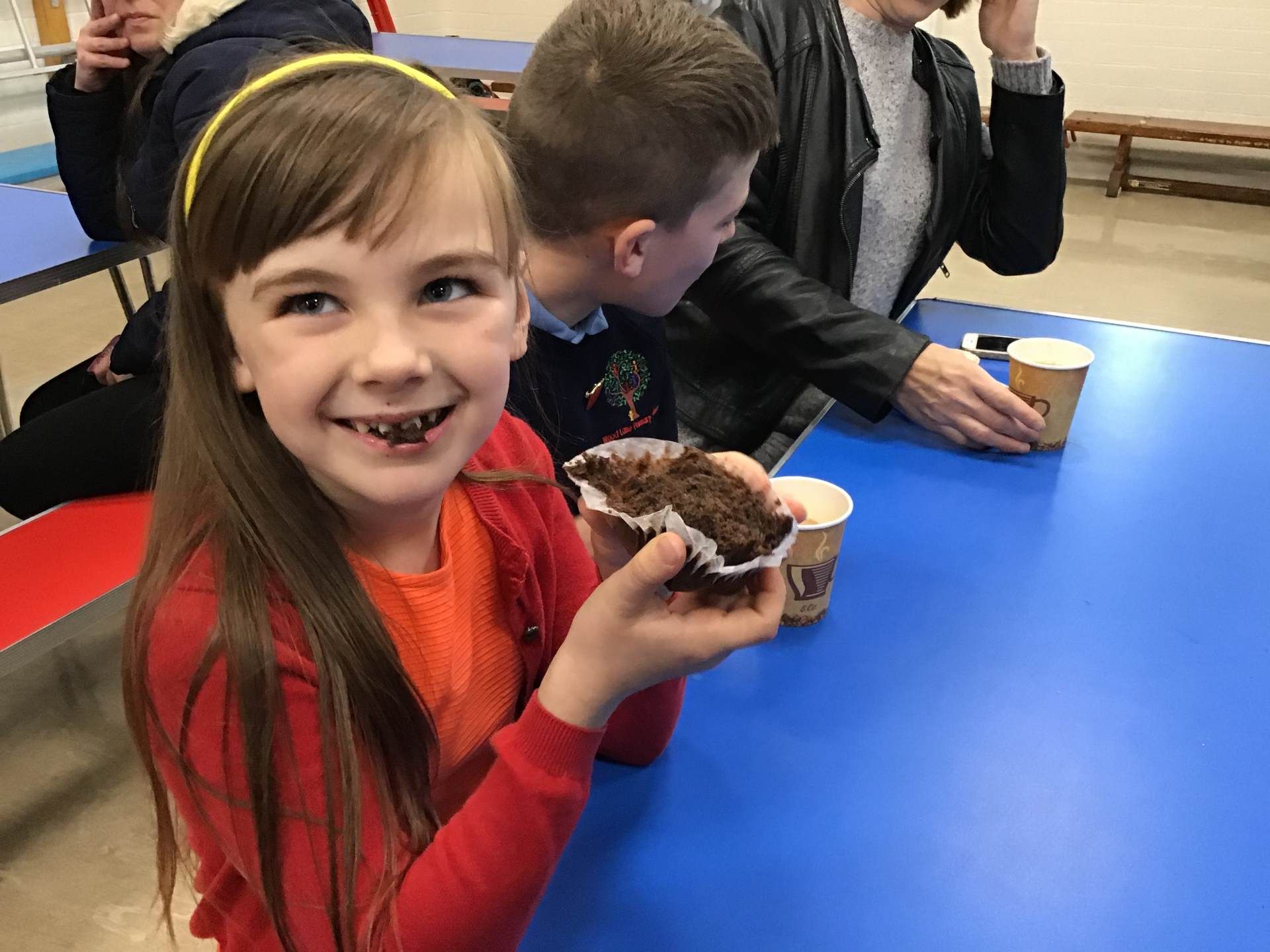 ROAST DINNER DAY FOR YOUNG MINDS
A big thank you to everybody who took part and donated to our superhero day for young minds!
CHILDREN IN NEED
Thank you to everyone who supported Children in Need, we raised £129.80! Also a big well done to everyone who took part in our colouring competition!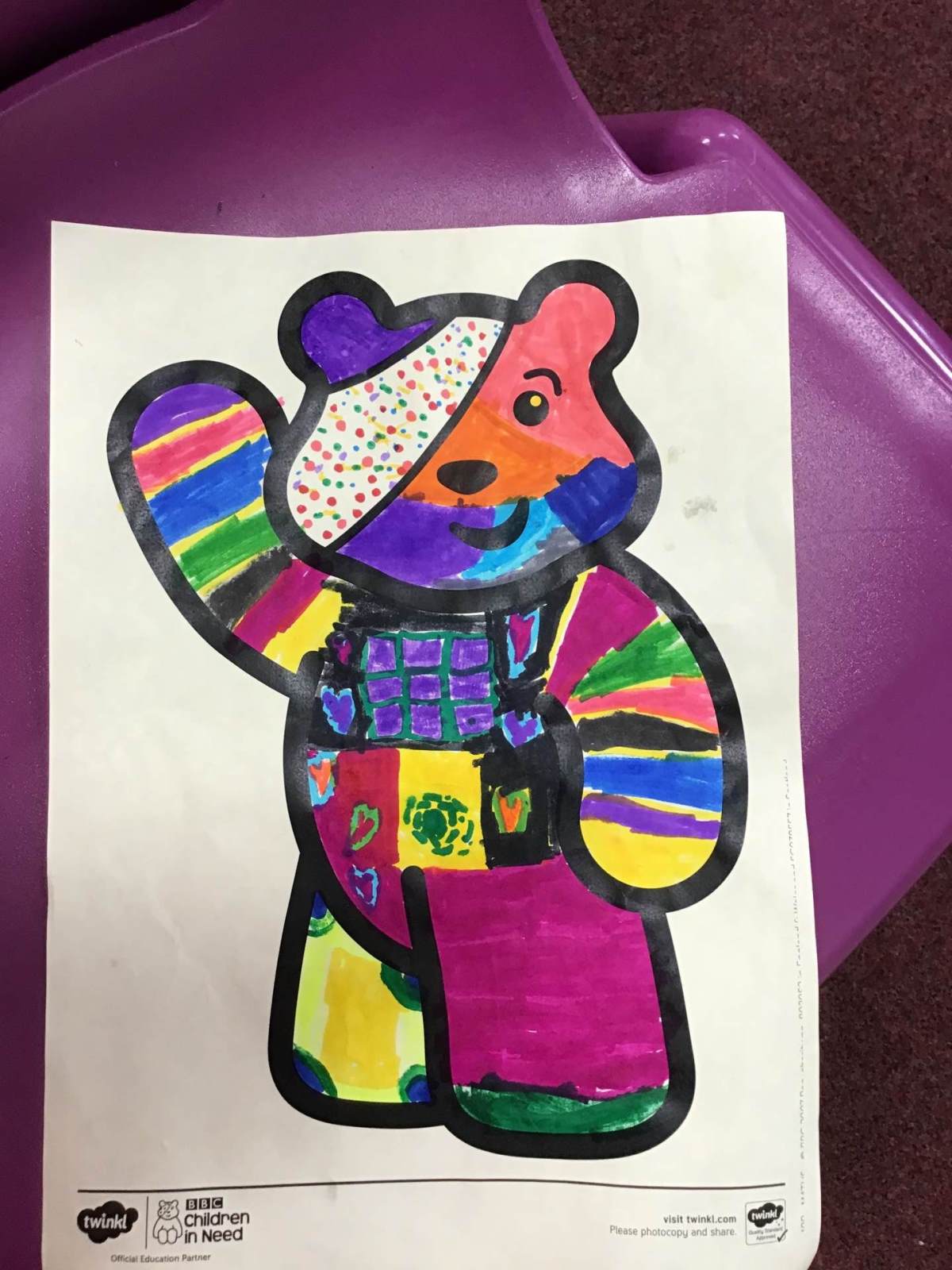 SHOE BOX DONATION
We are very happy to send off 22 shoeboxes this week to children abroad who are much less fortunate than us! Thank you to all that produced one, we will make a huge difference to a child's Christmas!